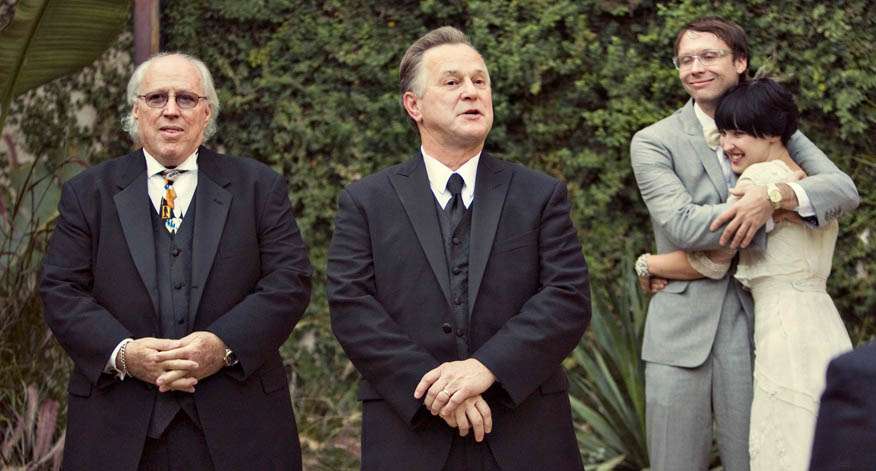 Jen and Patrick didn't want a traditional ceremony, or a traditional wedding for that matter, instead, they chose to gather their friends and family in the courtyard of the Marvimon House, LA and conduct an impromptu and totally unscripted ceremony.  Their two father's officiated – how perfect is that?!
This wedding wasn't about fancy decor or an expensive cake; it was what weddings should be, about two people sharing their love in a way that was quintesstially them.
The Bride wore a fabulous vintage dress and amazing Prada heels and the Groom looked super dapper in his bowtie/suit combo!
Credit: Chenin Boutwell