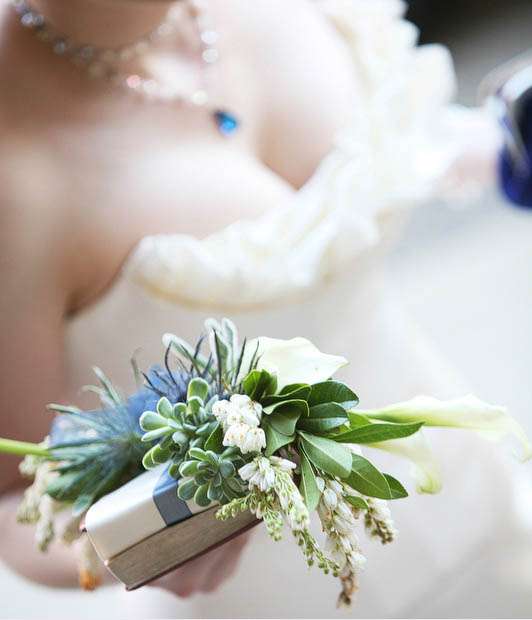 Here comes the next one…although I think this wedding is something pretty special (didn't I say that already today? sorry occupational hazard…)
The Bride, Melody is actually a wedding planner herself, so could you expect anything less than spectacular for her own wedding?  Well ironically, being surrounded by all things wedding in her day to day life, Melody (and Will – the husband!) decided they wanted to go completely out there for their own special day…and they certainly did!
The wedding was small, intimate.  The Bride wore (in her own words) 'a killer dress not a wedding dress' with blue shoes to match her sapphire engagement ring.  Finally the most important accessory of the day was the bouquet.  Before her grandmother died, Melody would read to her from her bible. So, in her honour and memory, she took the bible to the florist  and he turned the bible into her bouquet!  Amazing!
Credit: TM Photography