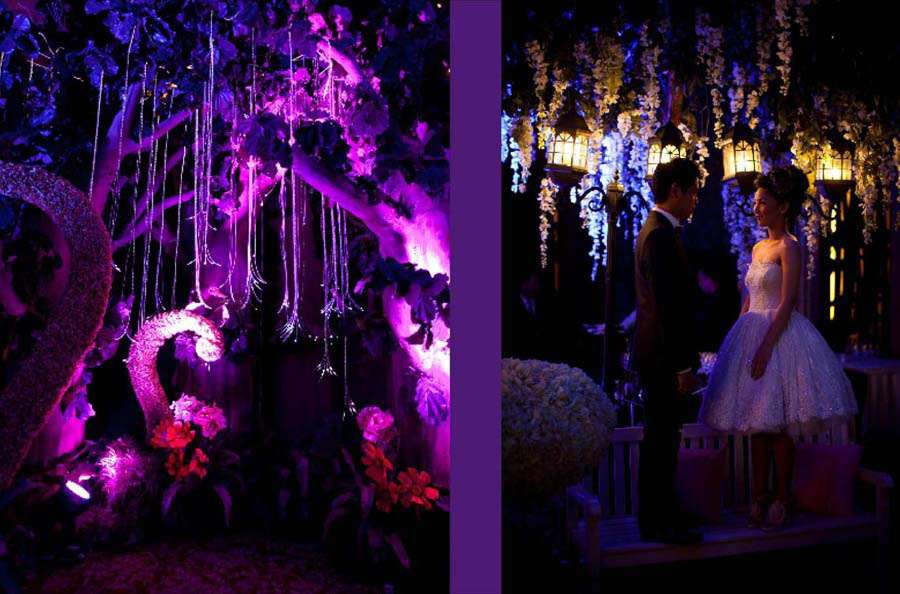 Yeah…so…um…speechless.
… … … …
Seriously people! Get a load of this sheeeeeit. OK, OK let me get myself together for a second…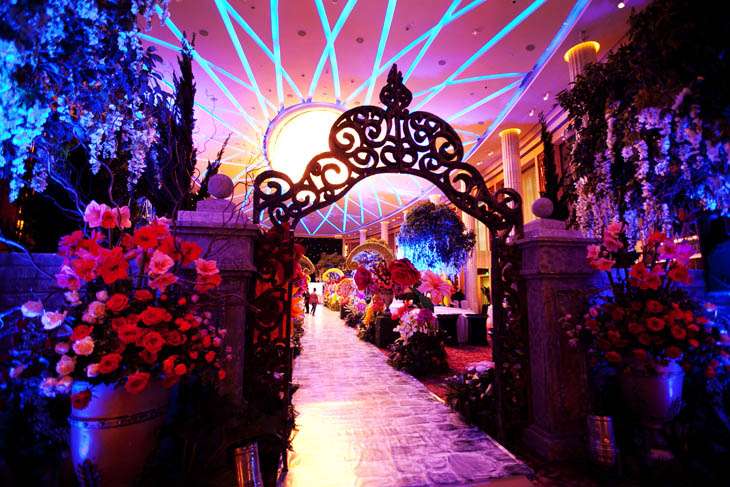 Margaret sent me a sneak peek to her incredible wedding to Edi back in October and I had to wait until this week to see the rest of them. Do you know how hard that has been for me?! I actually teased the above photo on Twitter the other day and someone replied asking if it was a photograph of heaven…that's a pretty accurate assumption I think!
The couple were legally married at Edi's parent's house and the reception took place in the fairytale setting of The Bali Room in the Kempinski Hotel, Jakarta and Margaret told me all about it.
"Our theme was Alice in Wonderland. I picked Alice for my theme, because I've loved it since I was a little kid and because my Mom's name is Alice. The main colour was dark purple because purple represents magical and darkness in the same time. its so glamorous! Our family members wore purple shade outfits."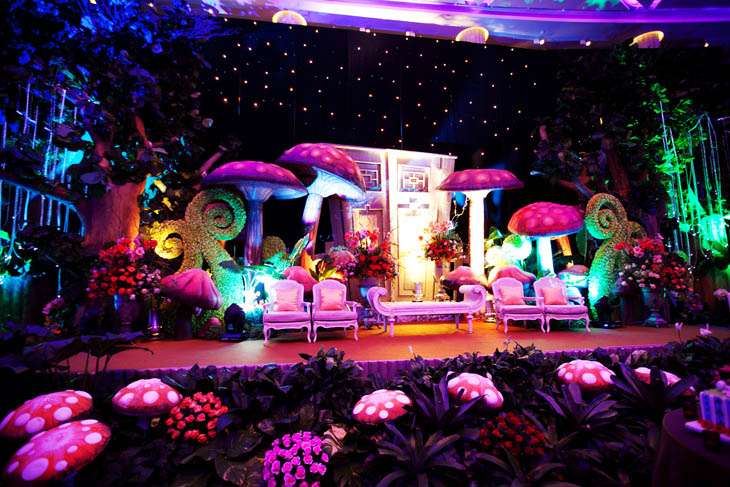 "Look at the stage! It was like gothic Alice in Wonderland meets Avatar! The reception areas were full filled with the giant mushrooms and flowers and you felt so tiny when you entered the room because all the things were gigantic. Our party was one day after my birthday, so it was like the most amazing birthday gift for me, ever!"
"For my crown, I asked the craftsmen to made me a tiny tiara because it looks cute and propotional with the short dress (I had two dresses – a short one for the ceremony and a long one for the party.) Then and for the party I asked him to made me old-queen-era crown, like count dracula era. I love vampires."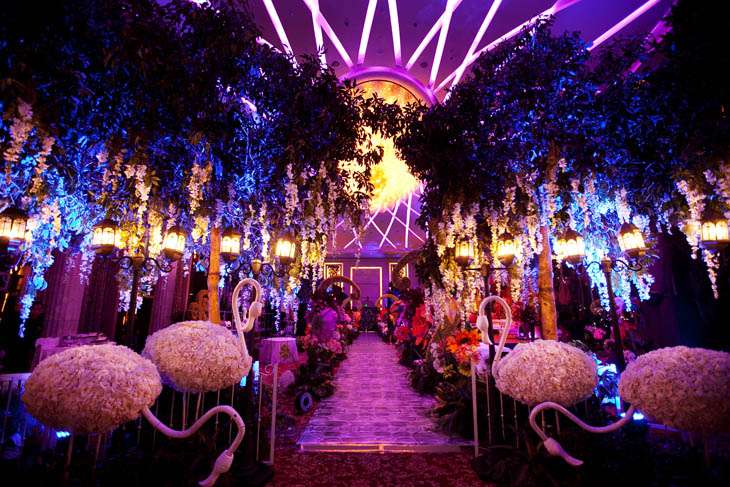 "For the wedding gift for the guests, we gave them a free shot for instant photos, and the decorator decorated the place and make it like a giant story book. It's so cute and everyone loved it. We put the photos on the frame and gave them to the guests."
"What makes me think that my wedding suits your blog? Well, because our wedding was MAD! It was not like the other weddings here in my country. FAR away from beautiful and pretty. It was more dark, twisted and full of imagination. I've never seen anything like this HERE, so I guess I'm the first one who did this and I hope the last one too."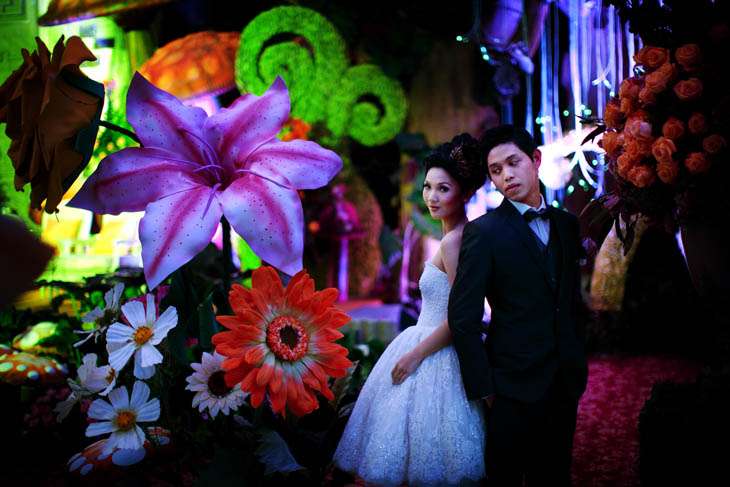 Margaret wore two dresses both custom made PhangSanny Couture. "The woman behind this label is Phang Sanny or we can call her Sanny , she's so talented and actually her style is more like vintage romantic," Margaret continued. "She loves beads and vintage look. I asked her to make two custom made dresses for me because I love her sweet sense of style and I don't really like ordinary wedding dress."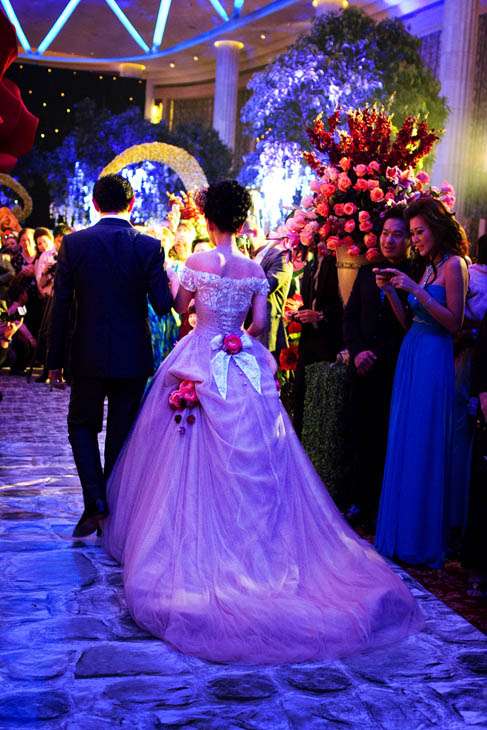 "My ceremony dress was short. I was dreaming to wear short ballerina-like dress for the ceremony and  reception, but when I told her about the Alice in Wonderland theme, she designed the second dress made from lots and lots of pink and white tulle (pink is my favorite colour) and red stones (inspired by the red queen.) The shape of the dress itself was inspired by Dita Von Teese's wedding dress and I just fell in love with it!"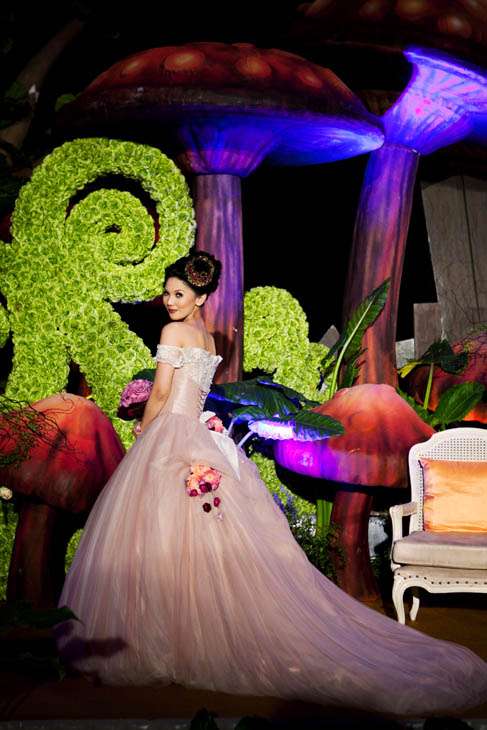 OK people, hold your breath and mentally prepare yourself for the rest of the amazing images after the 'jump'