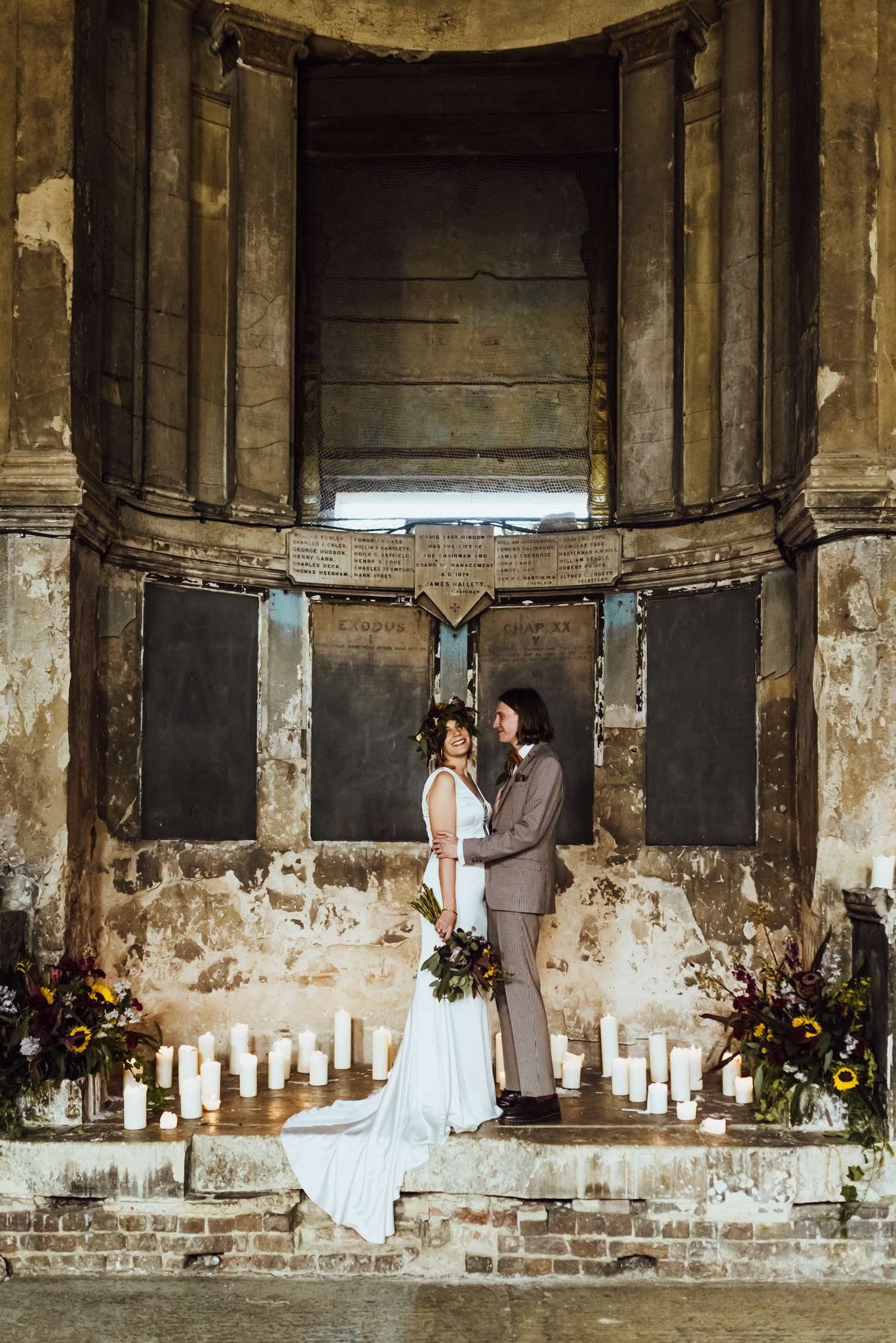 Jordan and Ed had a wedding in three parts. They had a late start time so the bride could start the day by doing a 5k run (as she does every Saturday). They then had their ceremony at 4pm at Asylum Chapel followed by a 'Great British knees up' style reception at a local pub. Jordan had also bought two outfits – a more traditional dress and a Catherine Deane jumpsuit – and she didn't decide which she was wearing until about 30 minutes before the ceremony!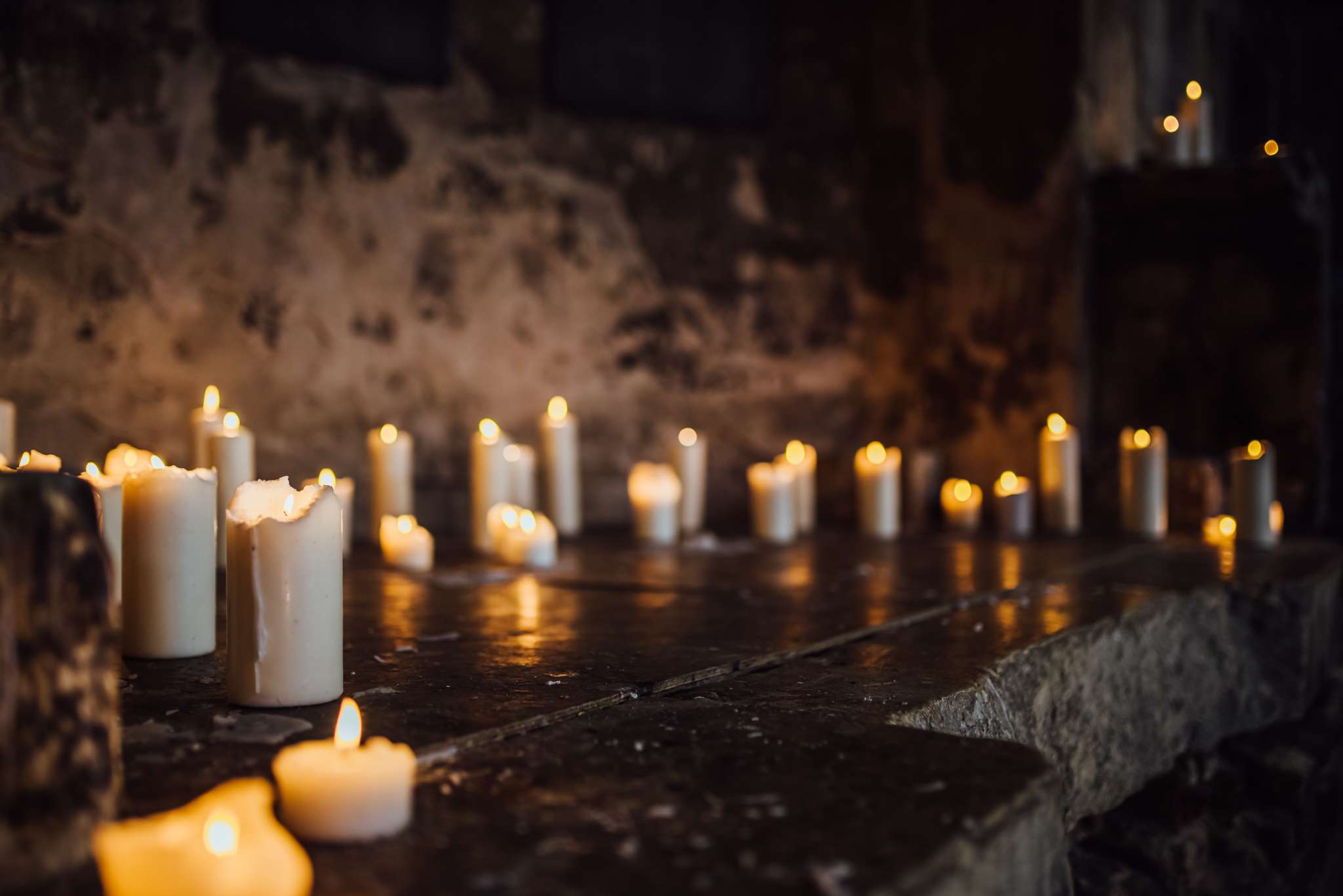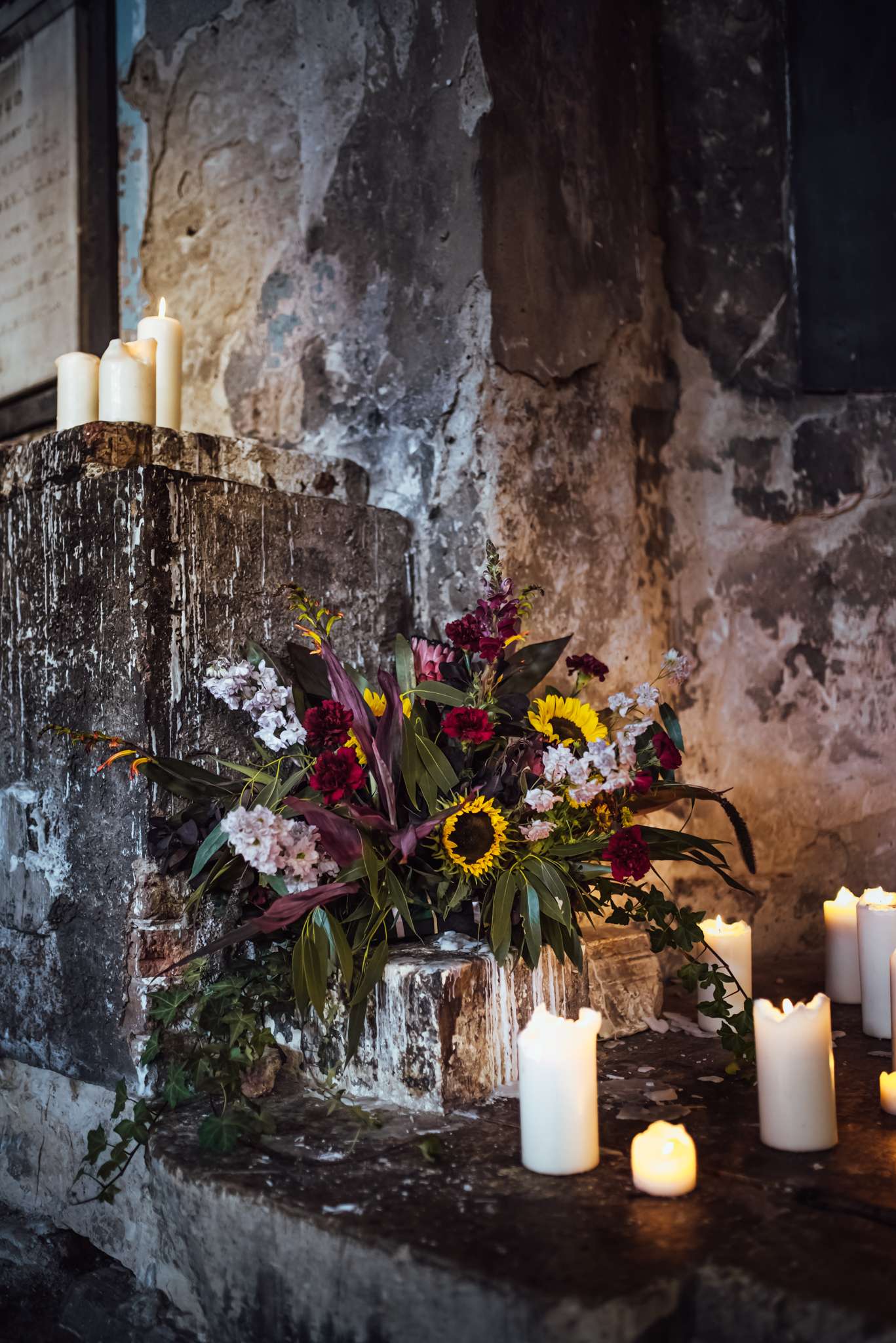 The wedding was delightfully informal with Jordan and Ed really wanting to capture the essence of a relaxed summer's day in the pub with friends. Without a strict colour scheme or set theme, they made their choices based on what they loved, allowing the day to come together effortlessly. "Ed is colour blind", the bride told us, "and I really can't make a decision – so even setting on a colour was ruled out. We chose everything just because we liked it, rather than to suit a set theme, and luckily it worked on the day."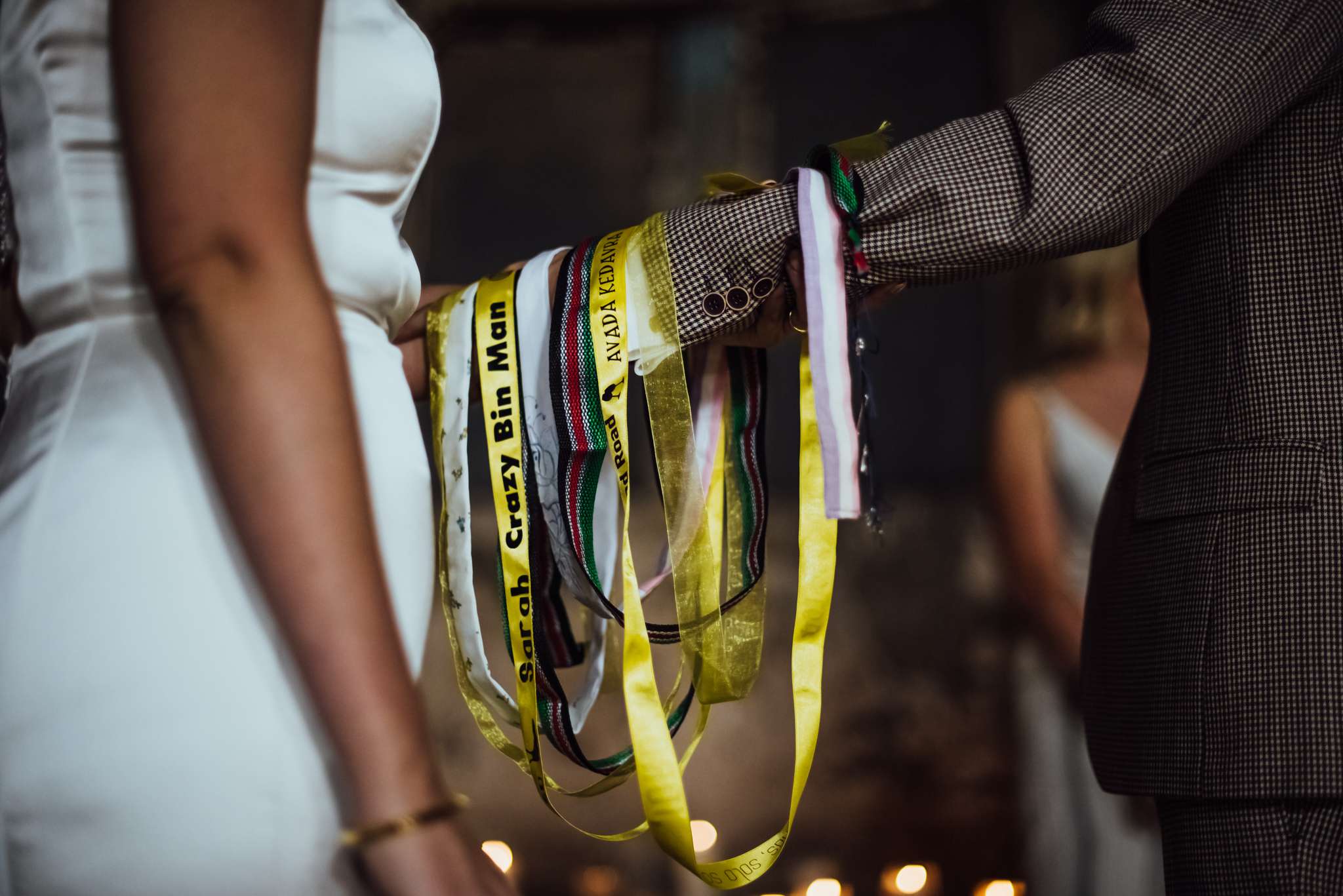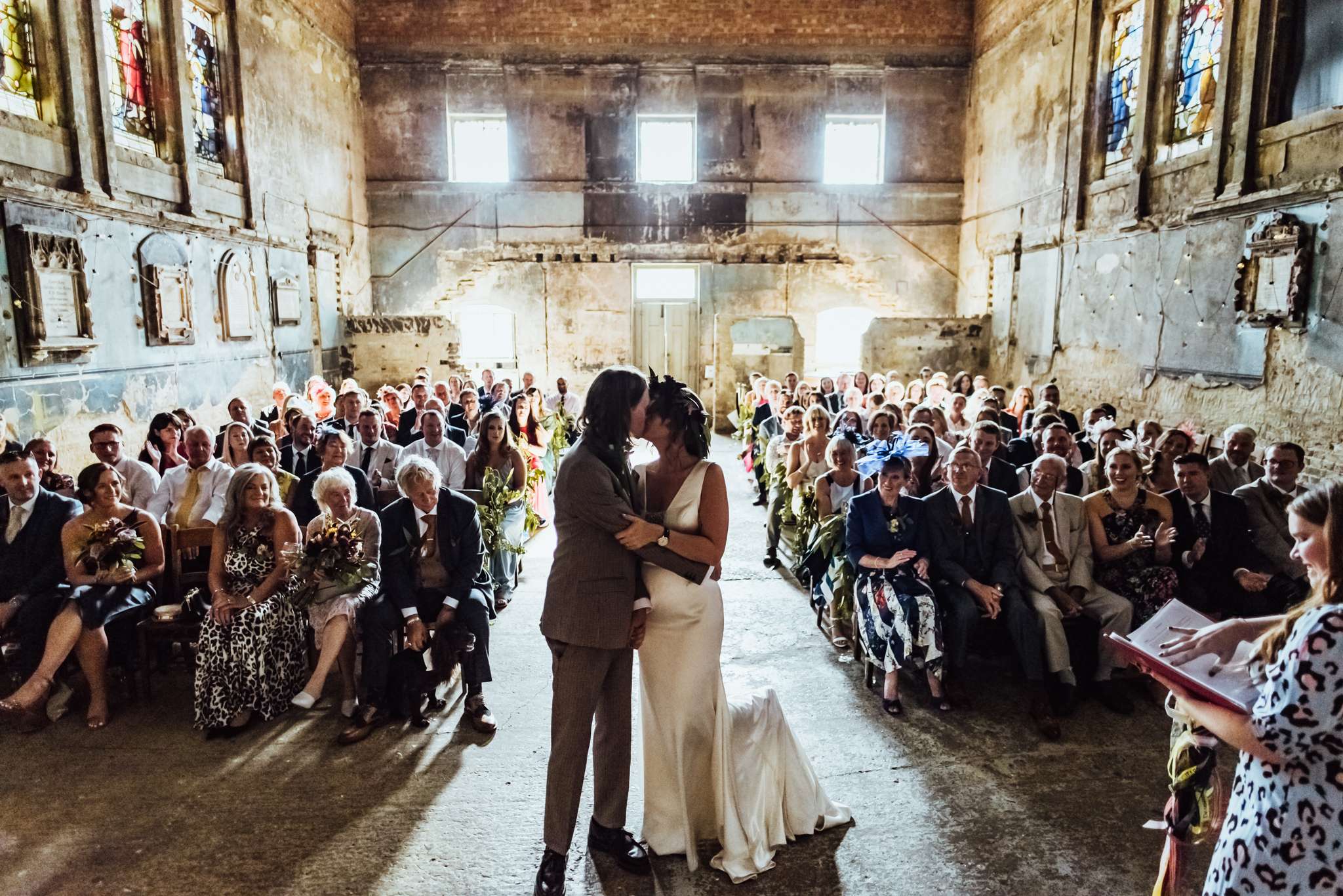 Their ceremony was led by Bex the Celebrant, who they worked with closely to create a really personal experience. Weaving their love story into the ceremony, they also had a hand-tying ritual and readings rather than any singing. "We asked five friends / family members each to come with a pre-prepared ribbon and a reason why they chose that", Jordan explained. "A friend who was unable to make the day sent one for my sister to bring up with her own ribbon. Ed's sister, Kat, made hers out of old items which had belonged to each of their grandparents. Others had messages printed on, or were chosen in different colours to represent elements of our relationships. As a surprise, Ed added a ribbon in African colours."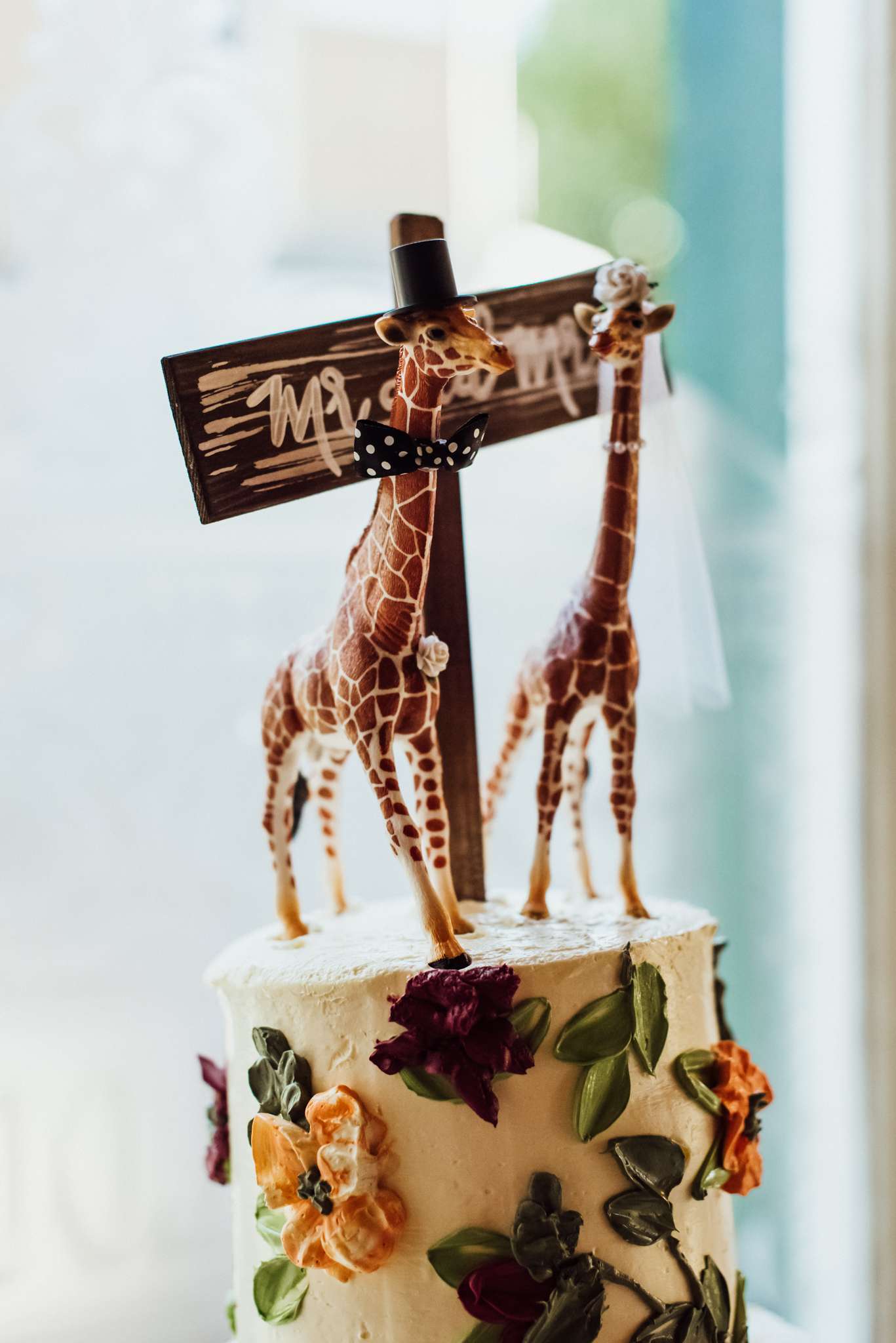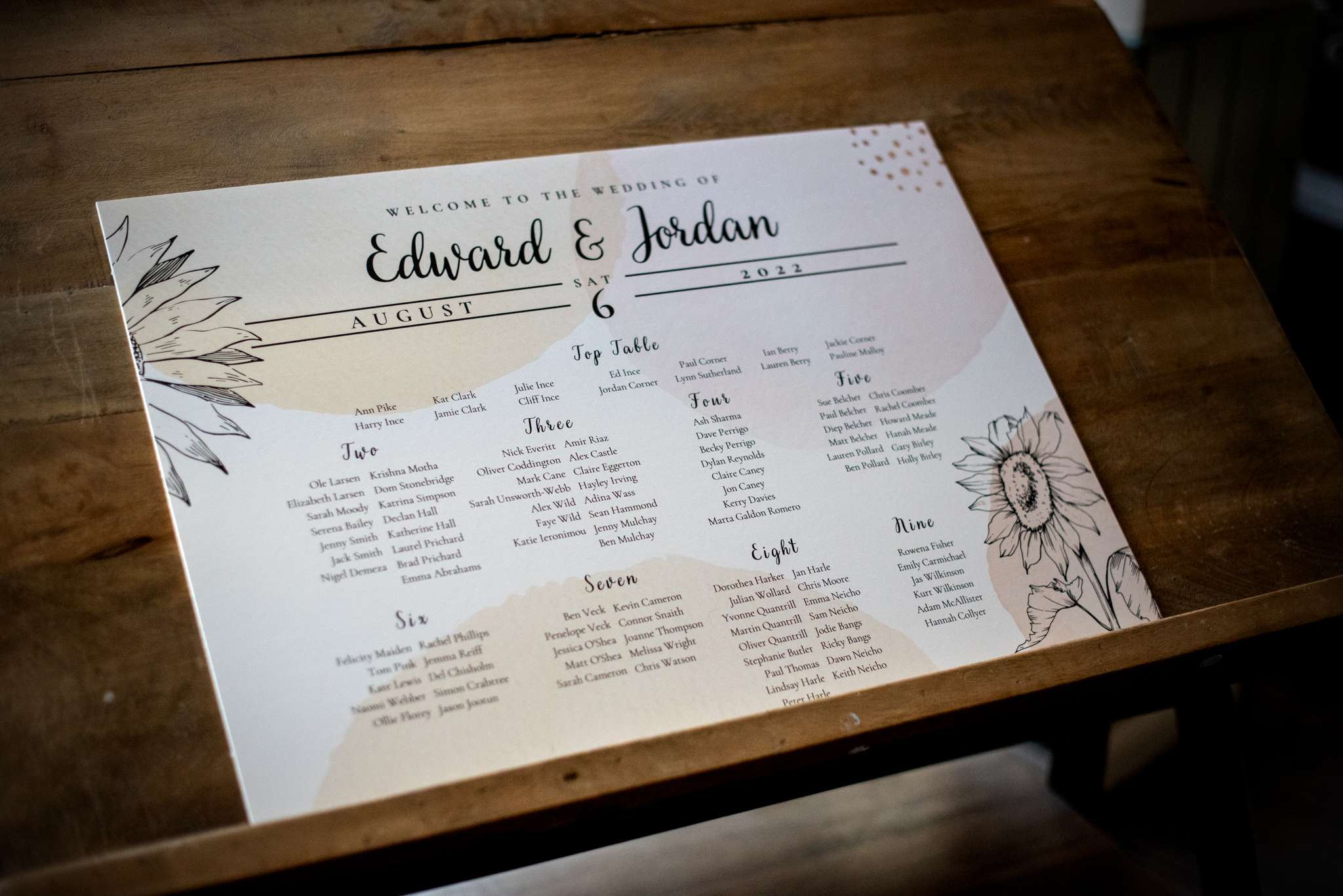 The couple had recently moved to Kenya, so this influenced the day as well. As well as including the ribbon in the ceremony, they had giraffes on their cake and used Protea flowers in the arrangements which are native to the area where they live.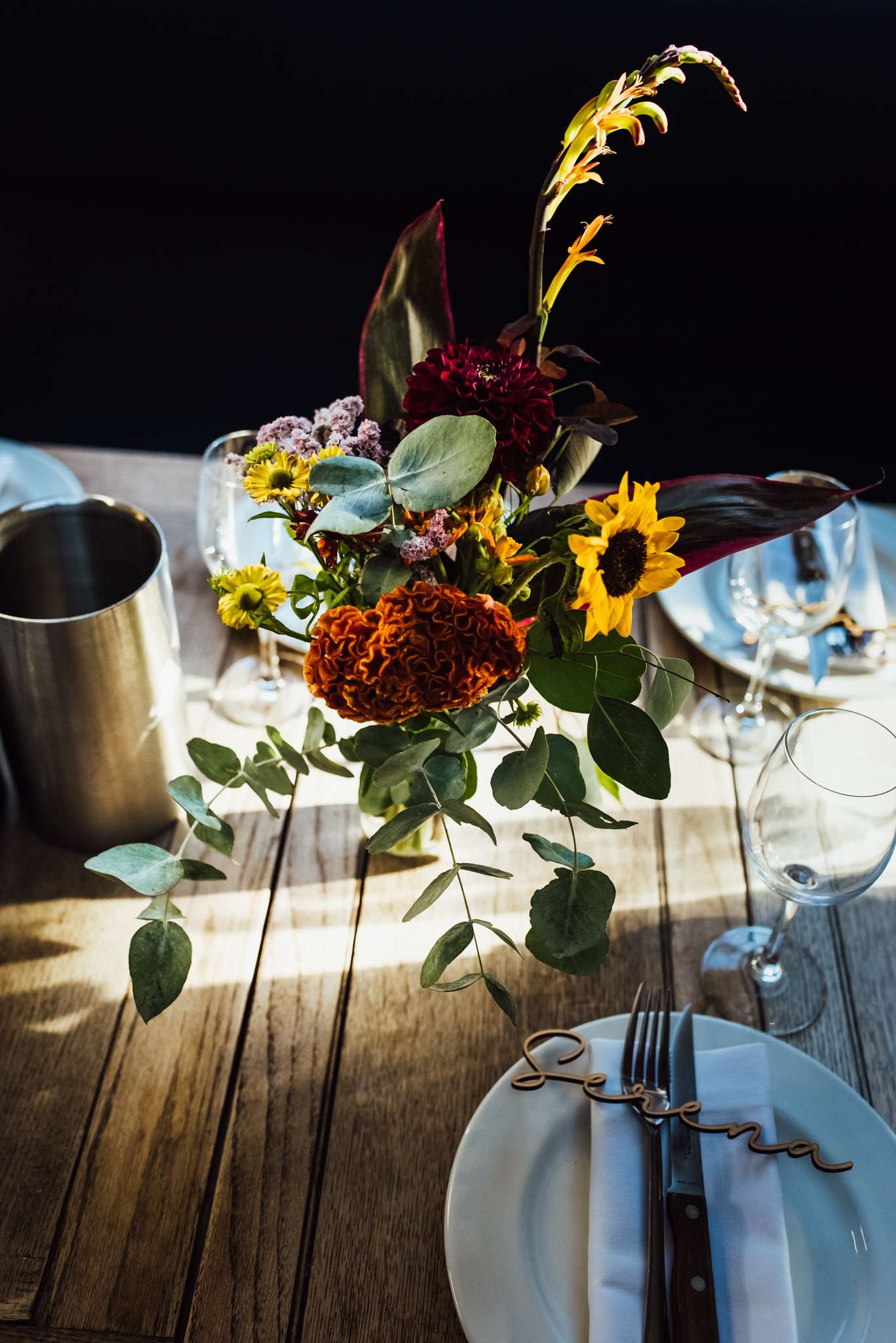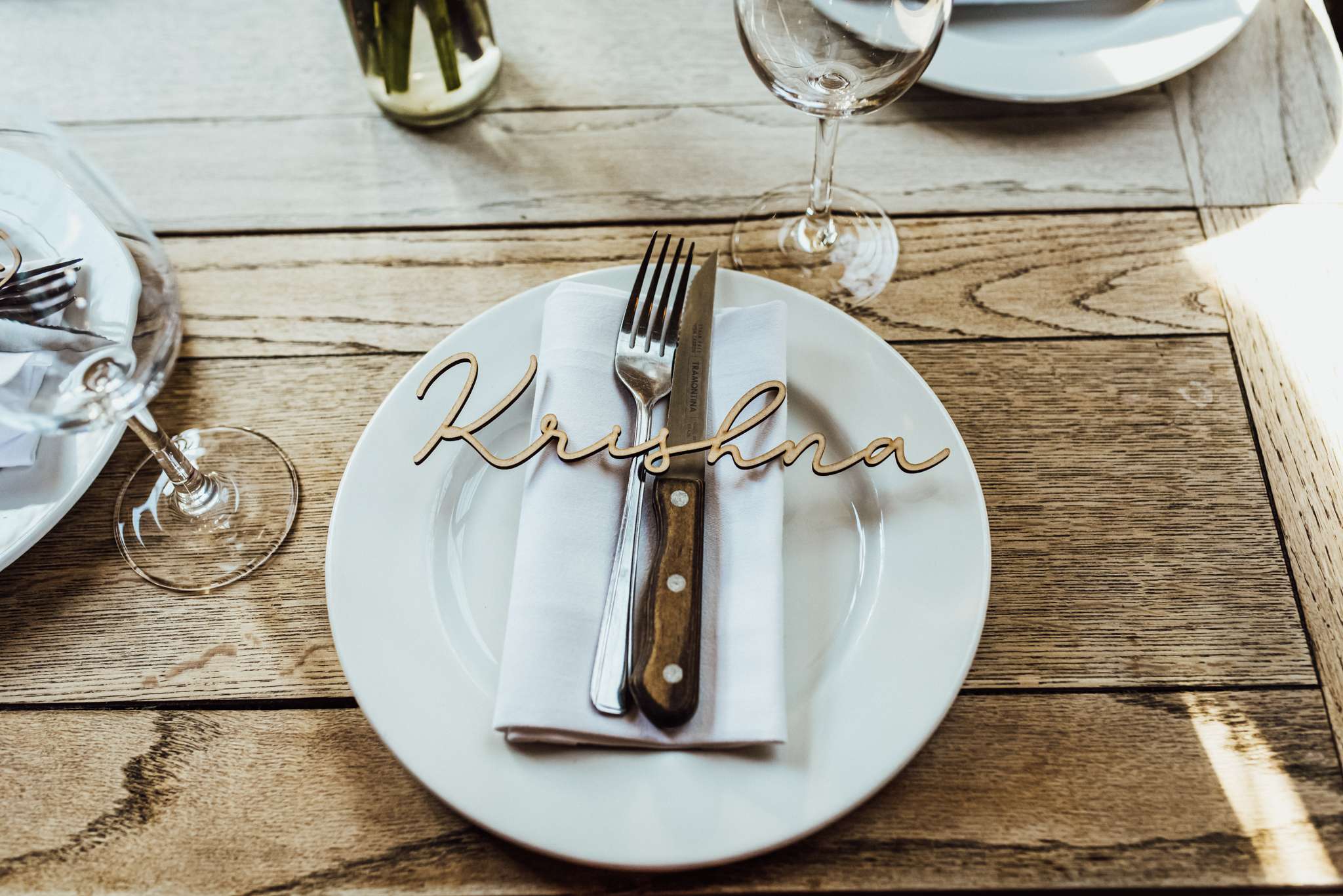 "Seeing it all come together was the best part of planning", the bride continued. "While our lack of forward planning and theme made things easy in some parts, there were moments we worried it would clash, have missing elements or be a disaster on the day. The fact that it all just somehow worked was such a good feeling."