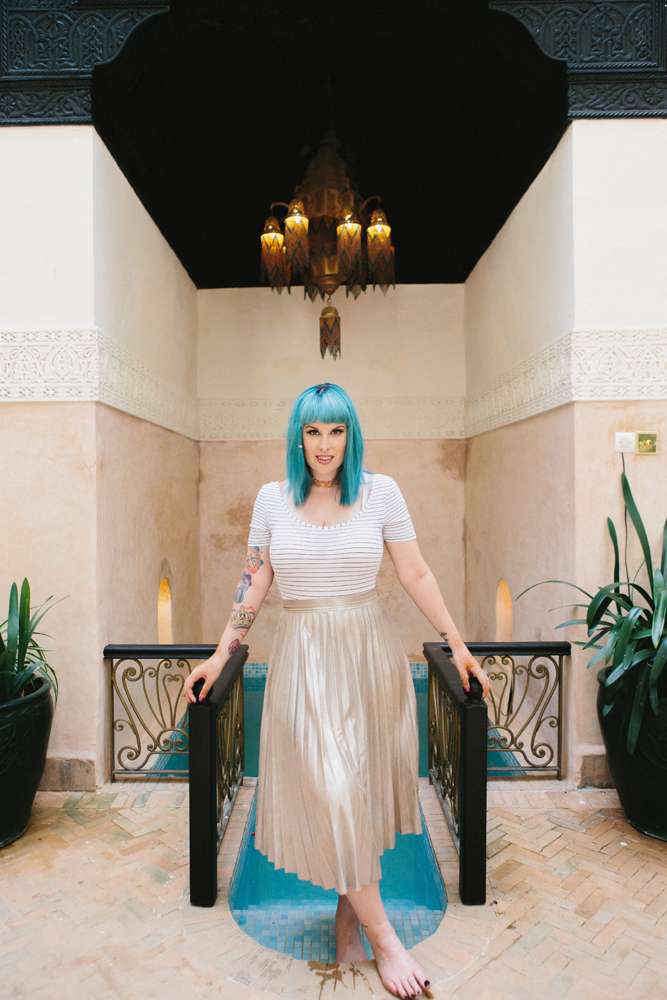 If you've been following me for a while then you'll probably already know that Marrakech is one of my favourite cities. The colour, the people, culture, the shopping… it's just heaven. The medina is crazy busy and, at times, a little overwhelming, but there is also much more to do here than just shop. There are beautiful, colourful gardens all over the city, rooftop terraces with spectacular views and hammams to get the scrub down of your life in! You will come home with a suitcase full of spices and colourful homewares, hands covered in henna and hearts full with all the joy of Morocco!
Yes, the culture is very different to the UK and it can be slightly unnerving on your first visit, but if you throw yourself into it wholeheartedly, I know you'll fall in love with it too. And with flights from the UK costing as little as £100 and the flight time less than 3 hours, it's the perfect honeymoon spot for Rock n Roll brides.
In fact, I love Marrakech so much I've been four times in as many years, and yes, I do plan to go back later this year too. You can't keep me away!