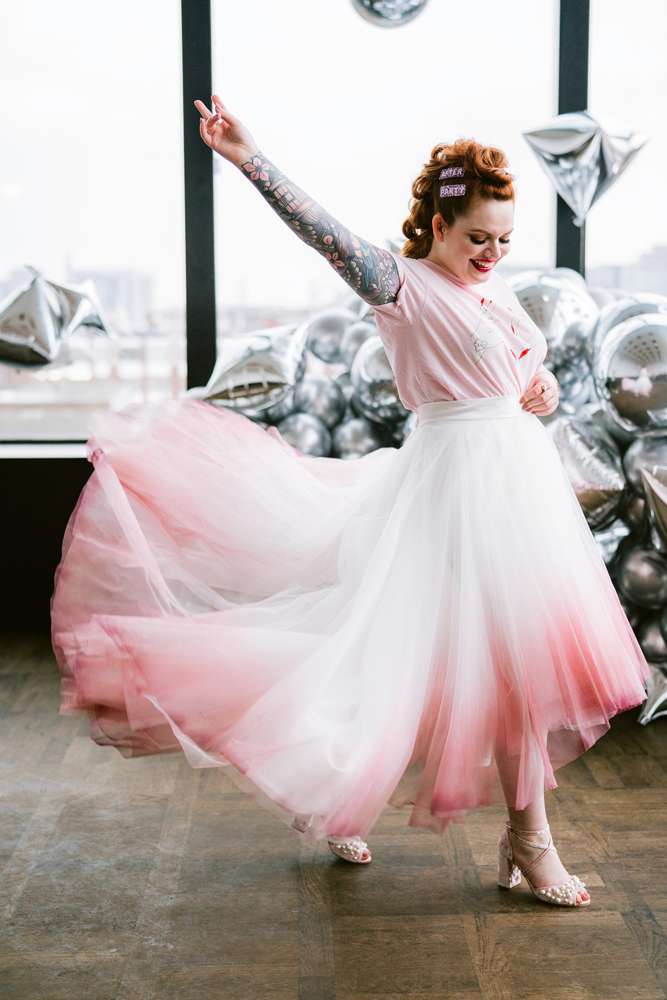 Finding just one dream wedding outfit for is a pretty tall order, which is why we are ALL about wedding day outfit changes here at Rock n Roll Bride! Whether that's as simple as swapping your veil for a crown, adding a warm jacket, or kicking off your heels (literally!) so you have something more conformable to dance in… Or you want a whole second outfit that's more suited to throwing some serious shapes on the dance floor, we are here for it!
This shoot was pulled together by my crack team of wedding wizards and me to showcase some of the second outfits you might be tempted to rock as night starts to fall on your wedding day. If you're the kind of bride to put the E in EXTRA, then you're going to love these bridal ensemble ideas that will absolutely get the party started!
The editorial was shot on the rooftop of the Ace Hotel in London, a fantastically versatile space that is great for dusk cocktails with THE view of the city, a private party or, yes, even your wedding.
Our model was the completely gorgeous Stephi Eliza, a fashion blogger who I actually stalked found on Instagram! We also worked with some incredibly talented, independent designers for this shoot. I love being able to showcase brands and designers that you might not have seen featured elsewhere before.
LOOK ONE