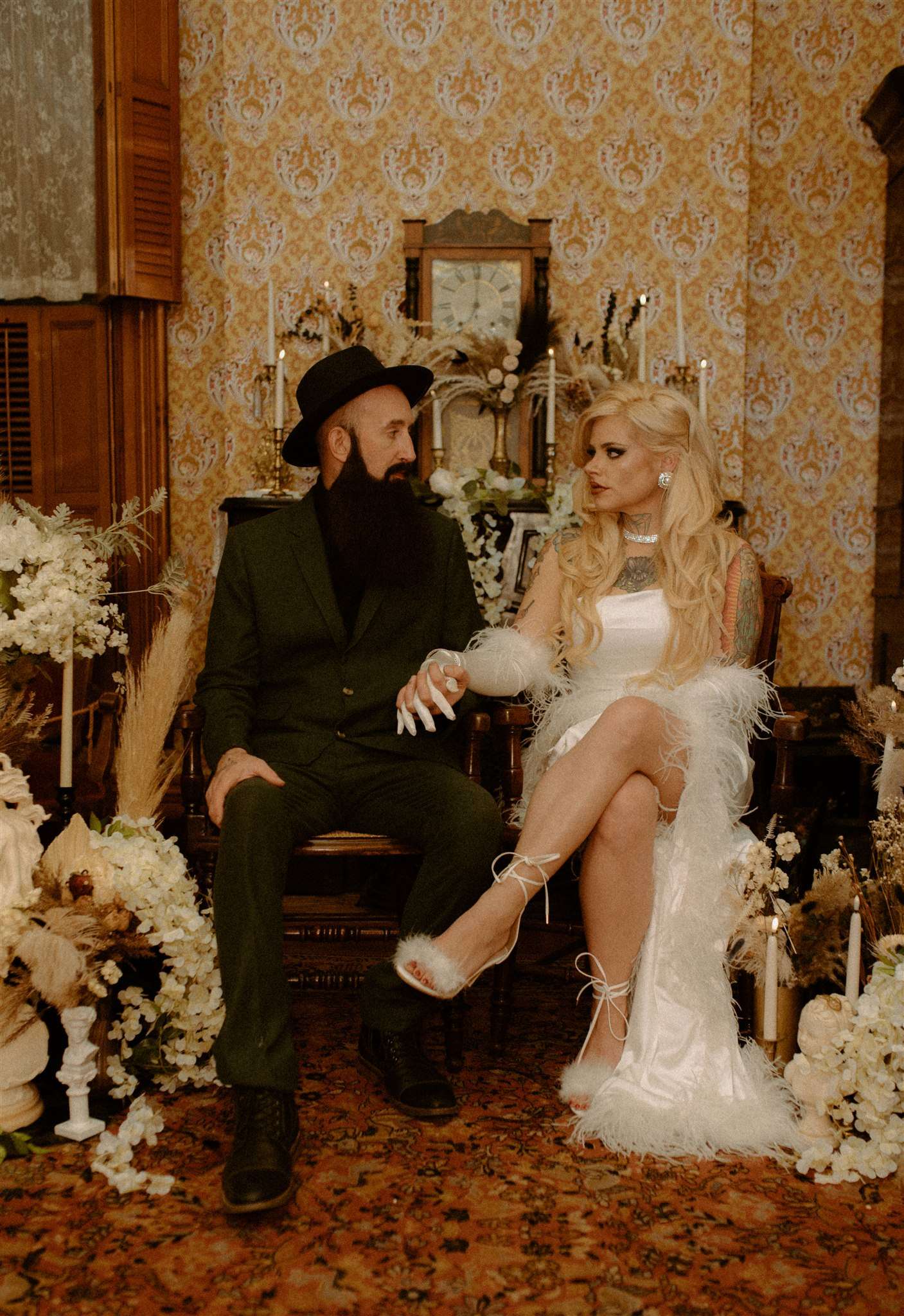 With a moody Victorian-inspired theme and touches of rock 'n' roll, Kat and Nate brought their unique blend of elegance and edge to life for their October wedding.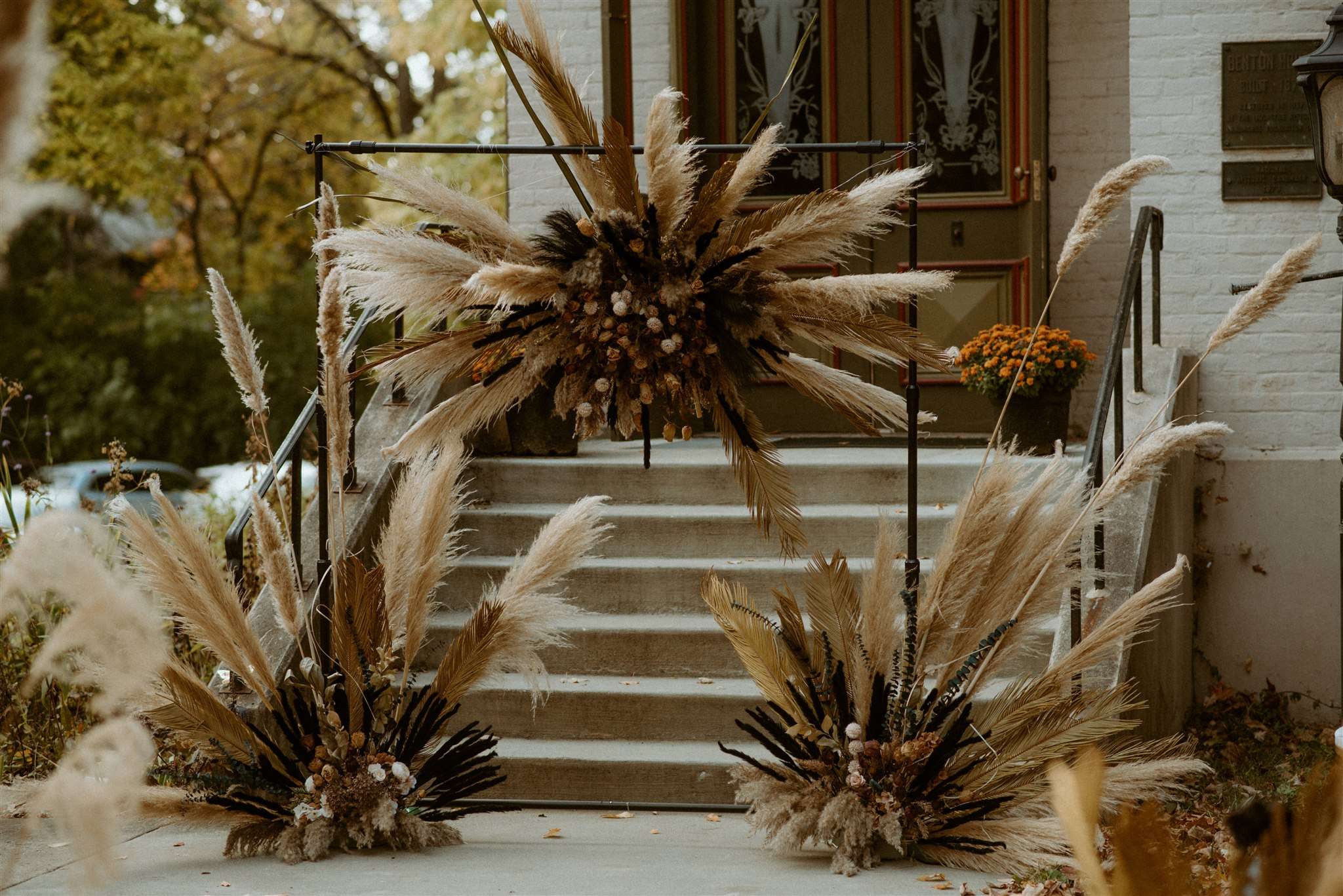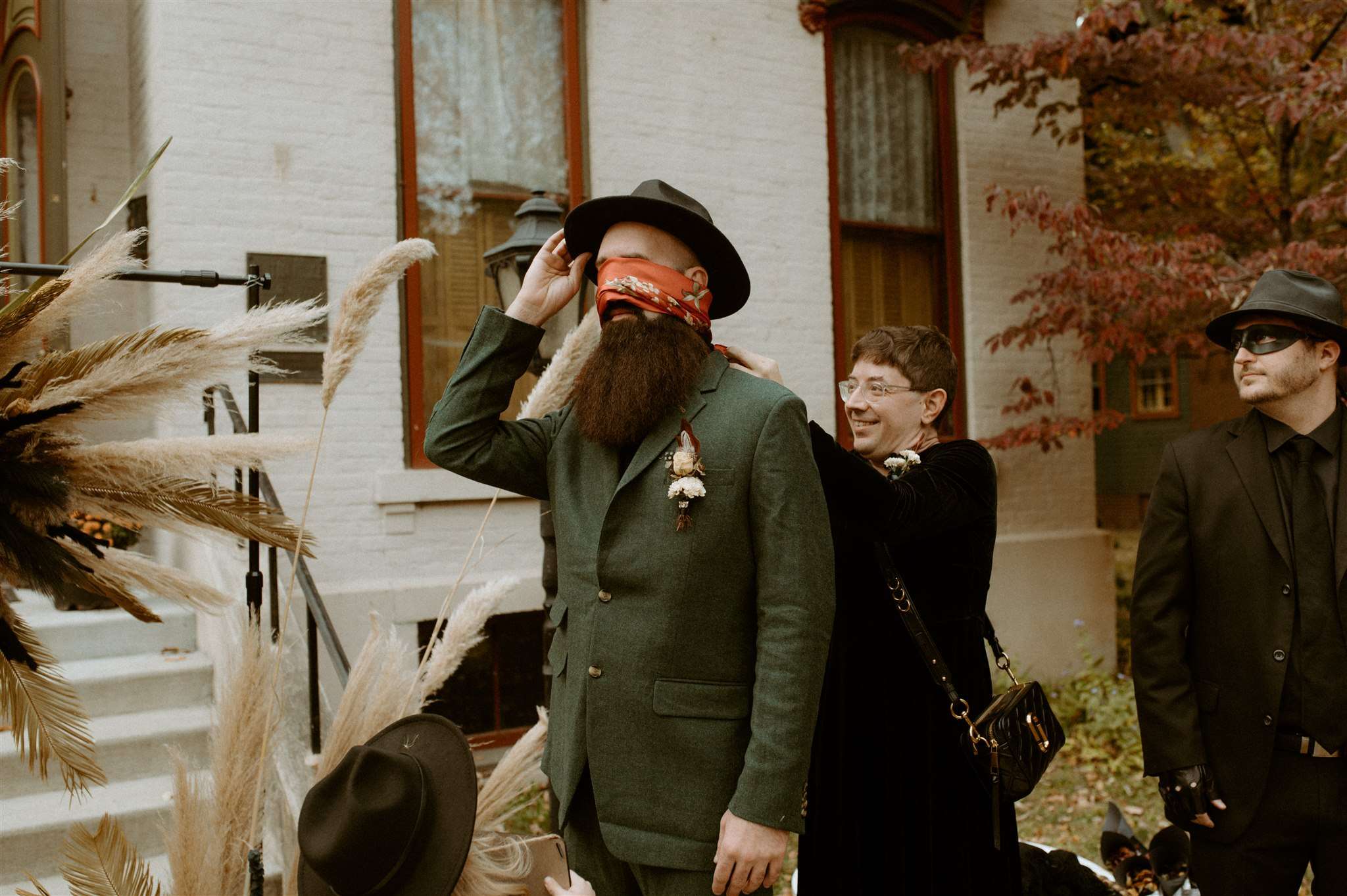 The bride envisioned a celebration that would stand the test of time. She wanted a wedding that, even twenty years down the line, would remain as timeless as the day it happened. She shared, "I have always loved the Victorian/rococo era, and I wanted to indulge in that. Timeless, classic, but with a little bit of edge."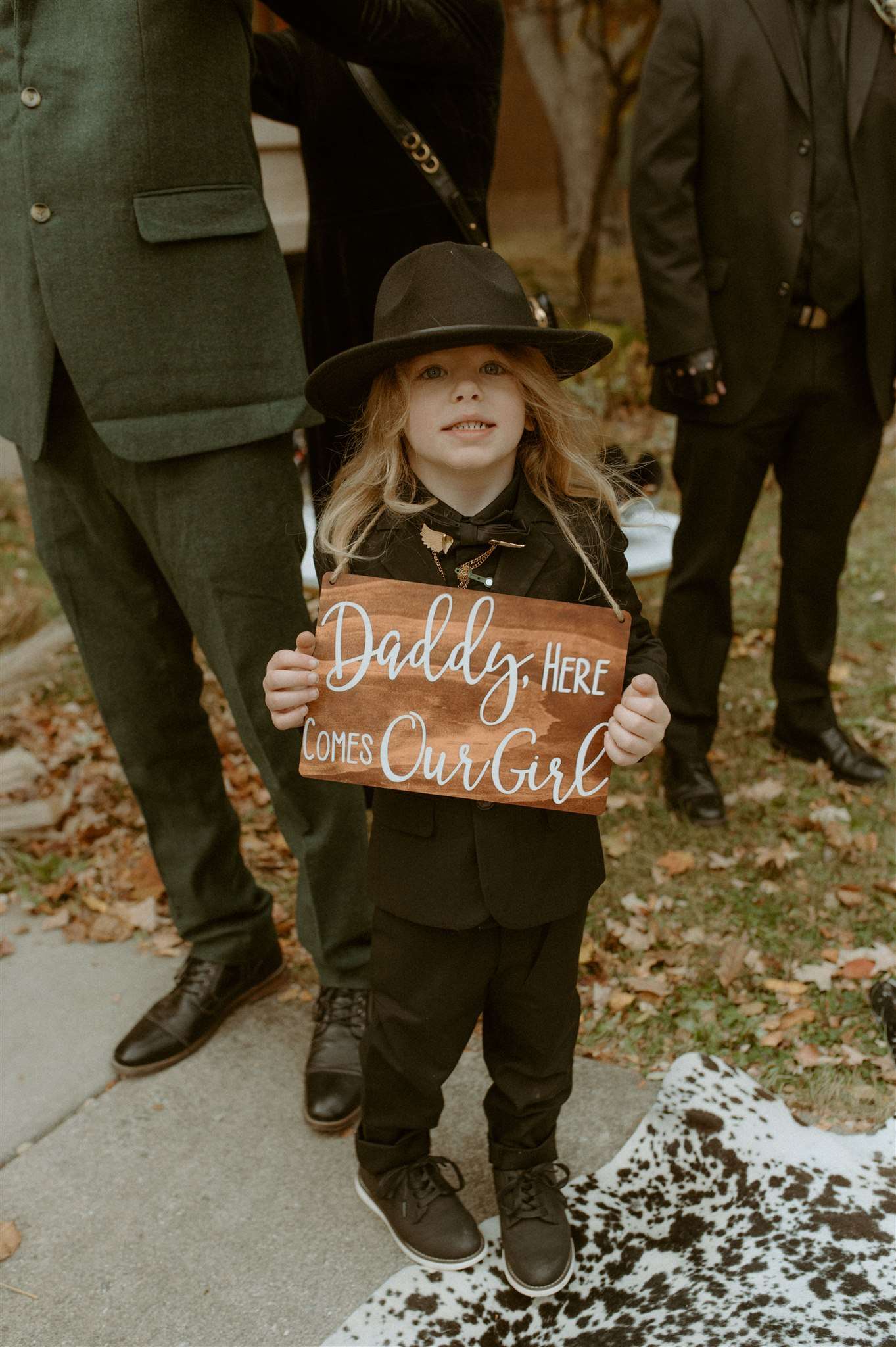 However, they didn't want to blindly follow tradition either. Kat had her eldest son walk her down the aisle and her father officiated the ceremony. And, not to forget, there was an actual ring 'bear'-er, "My brother-in-law is a jokester and has always talked about wanting to be a ring 'bear' in my wedding", she told us. "Everyone was surprised when I shrugged my shoulders and said 'Okay, I don't care'. I've always been different and I didn't need to do everything by the book, nor did I want to."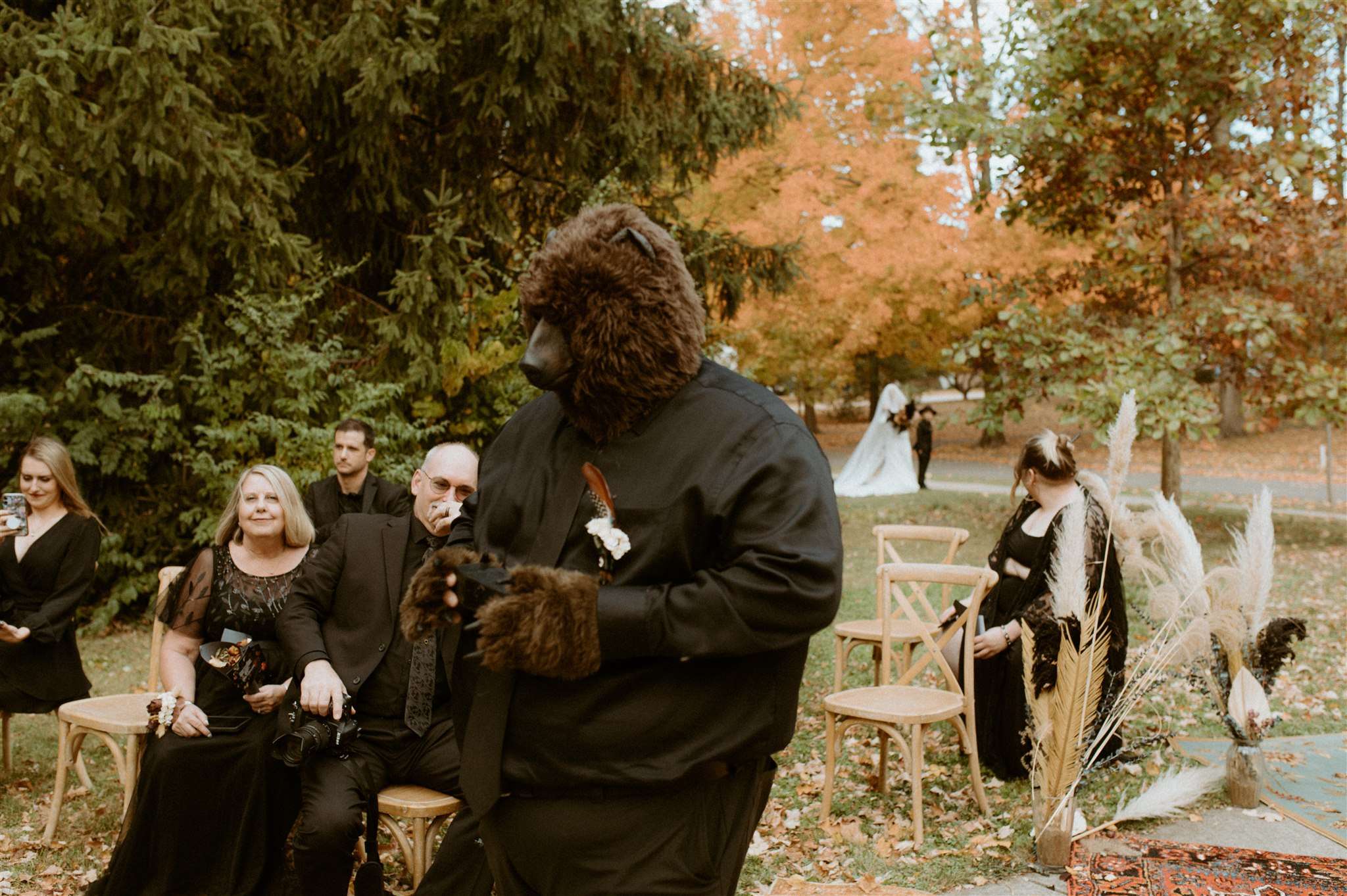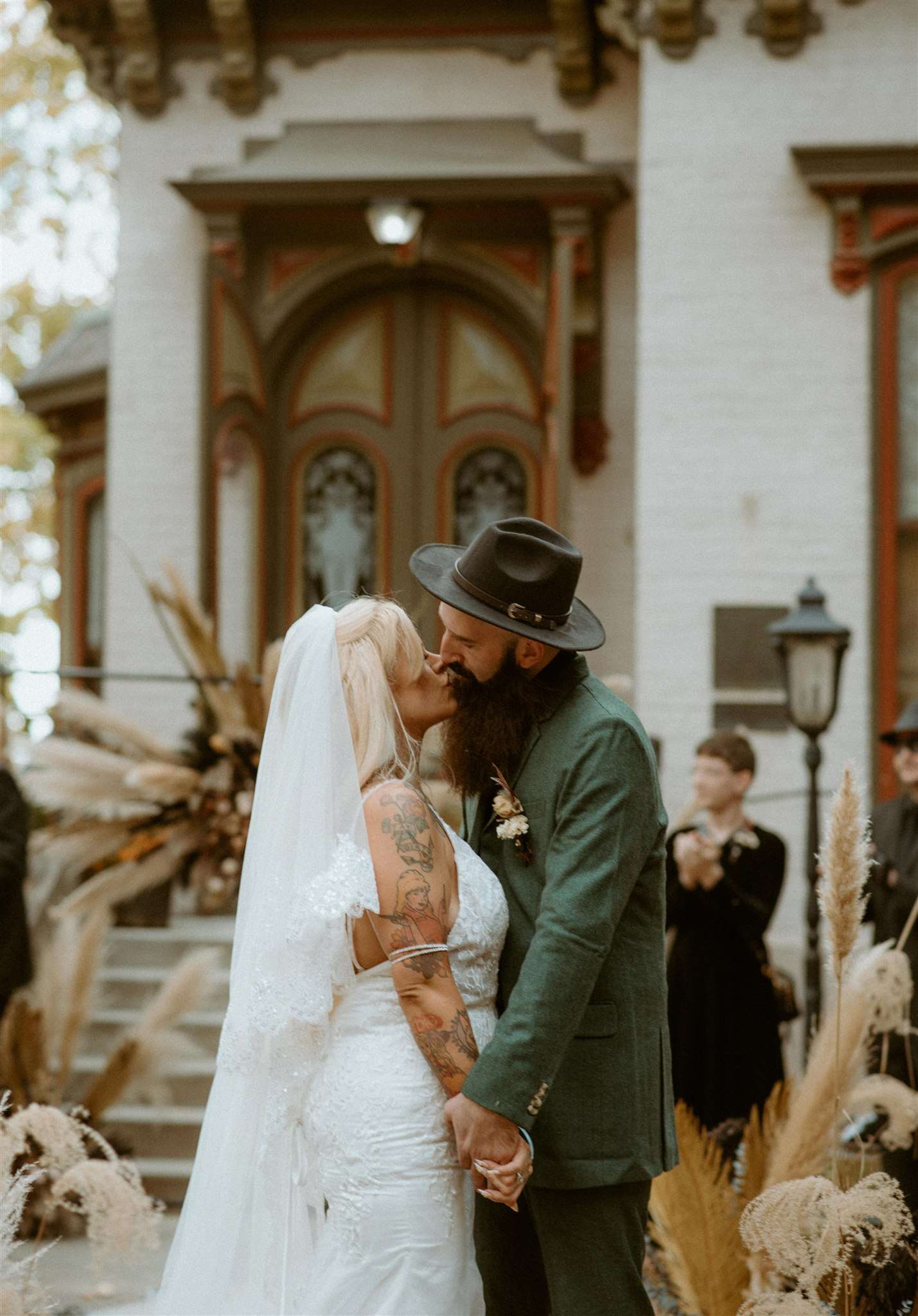 The food was super important to this pair, and catering ended up being one of their largest expense. The menu featured smoked pork loin, creamy garlic chicken, and fettuccine Alfredo, "Food is so important at a wedding, so definitely don't try to cheap your way out of some good food", the bride said.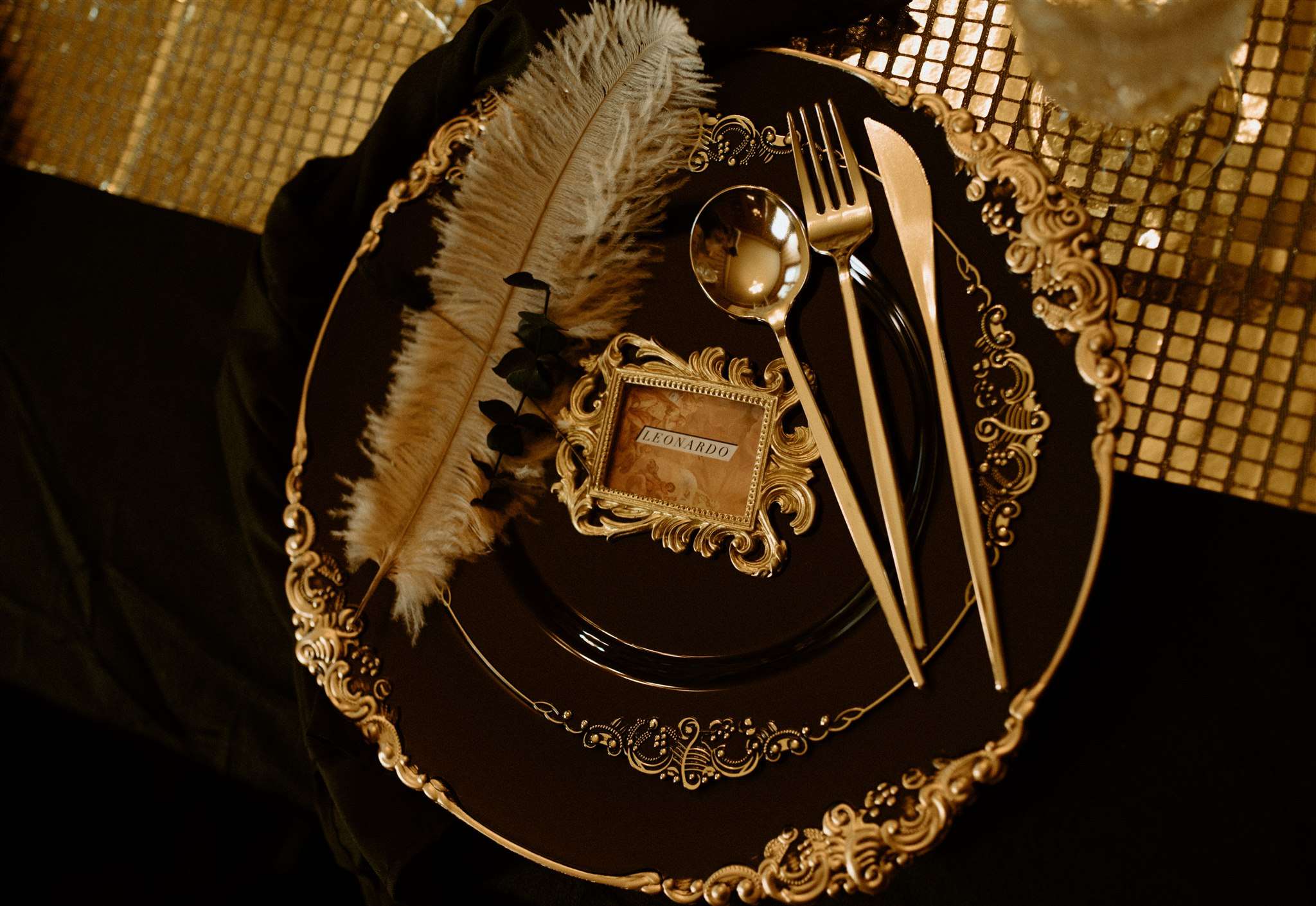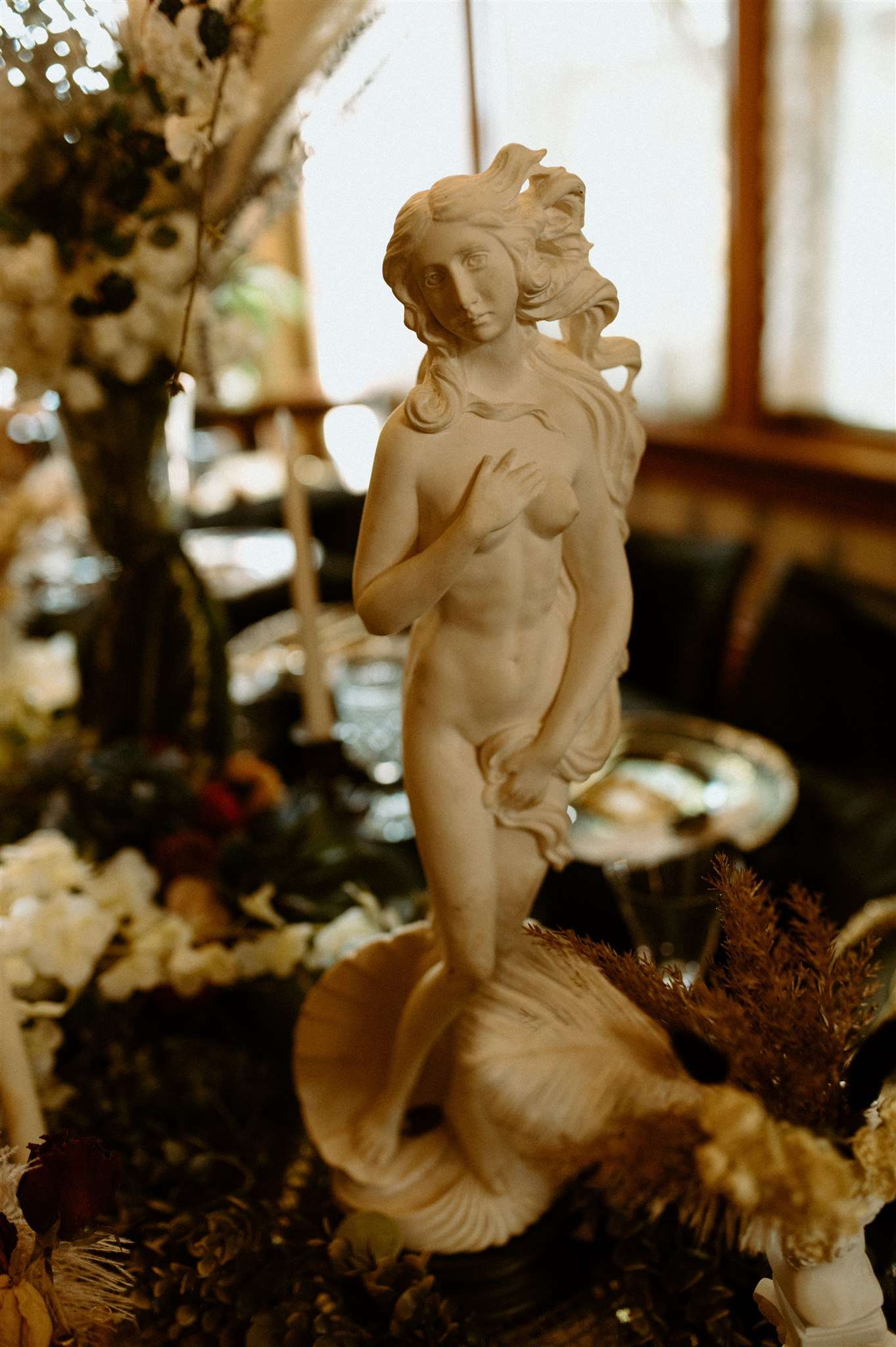 The couple did all the decor themselves though, with table arrangements inspired by Greek statues and angels. Kat also did all of her own florals, using dried flowers which she made from bouquets Nate had given her throughout their relationship.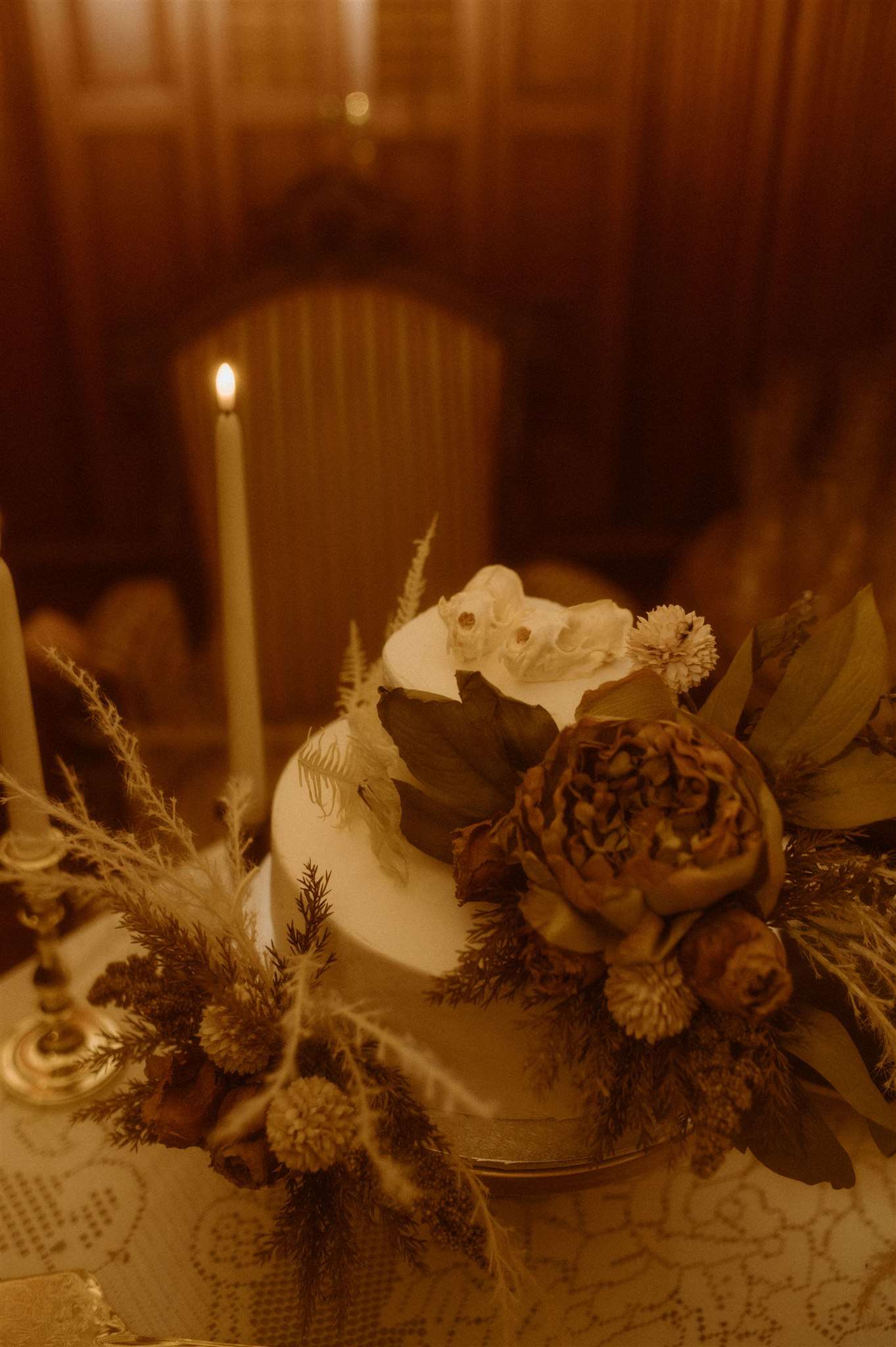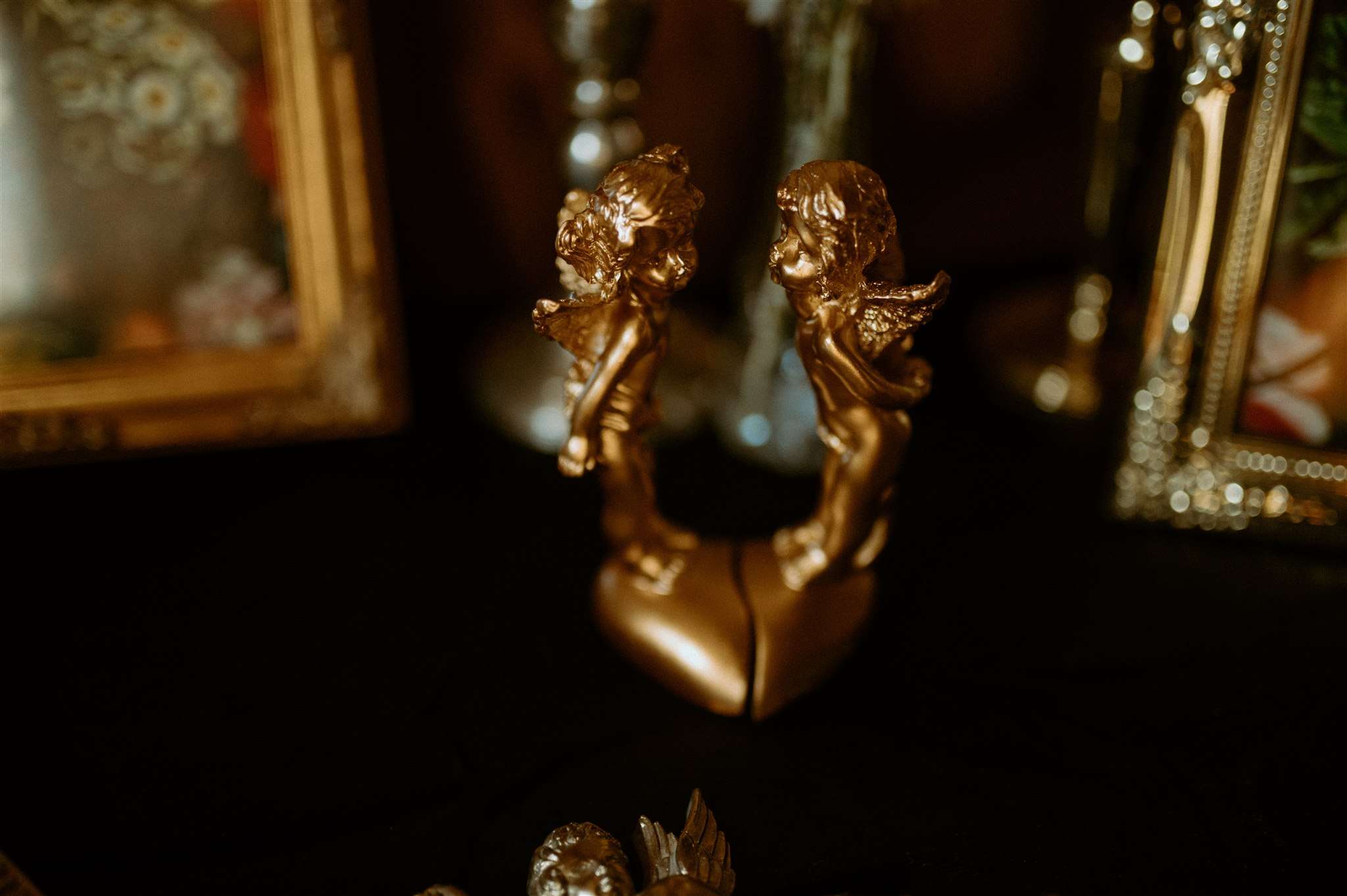 She explained, "He was the first man to ever buy me flowers, so I've dried and saved hundreds of roses, knowing I would use them in our wedding one day. I really wanted this wedding to be my love letter to my husband, which is why I took over so much of the responsibility. I'm an artist with a vision and if it didn't come out perfectly, I would have been upset."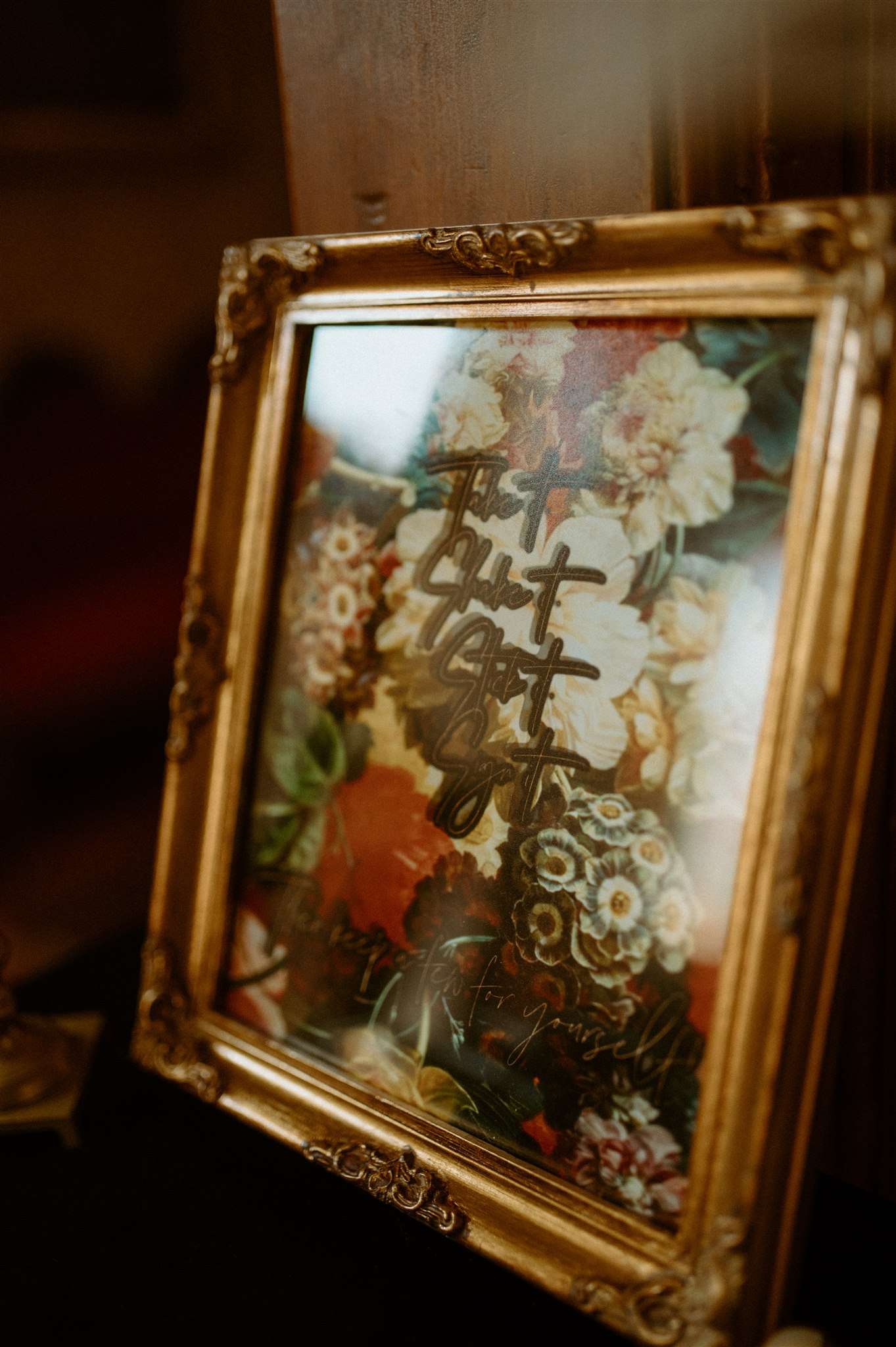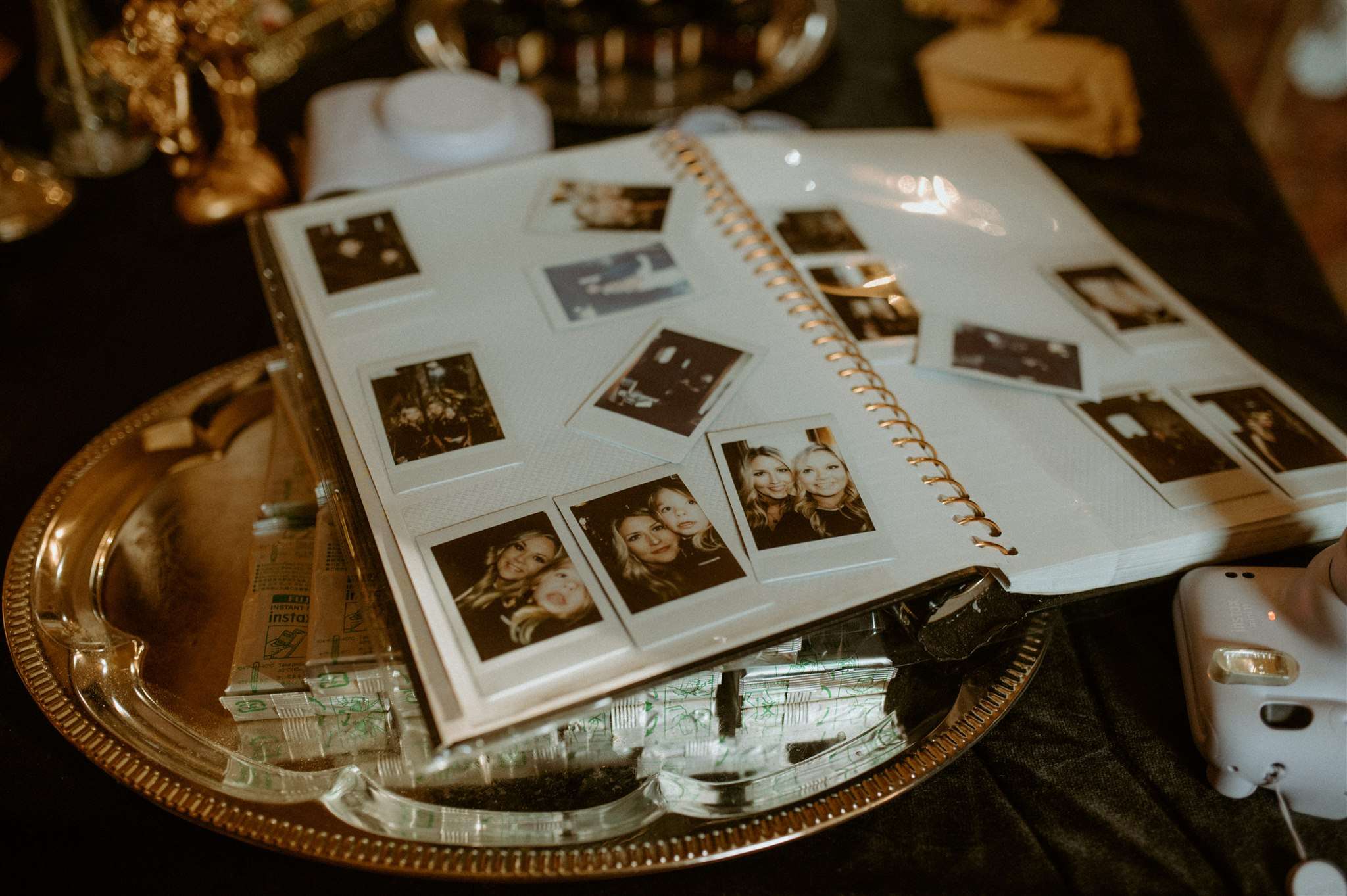 Kat's advice for future engaged couples is simple yet profound: "It's your day, not theirs. No one will care about your wedding as much as you do, so follow your gut and do what's right for you and your partner because that's what your wedding day is about!"