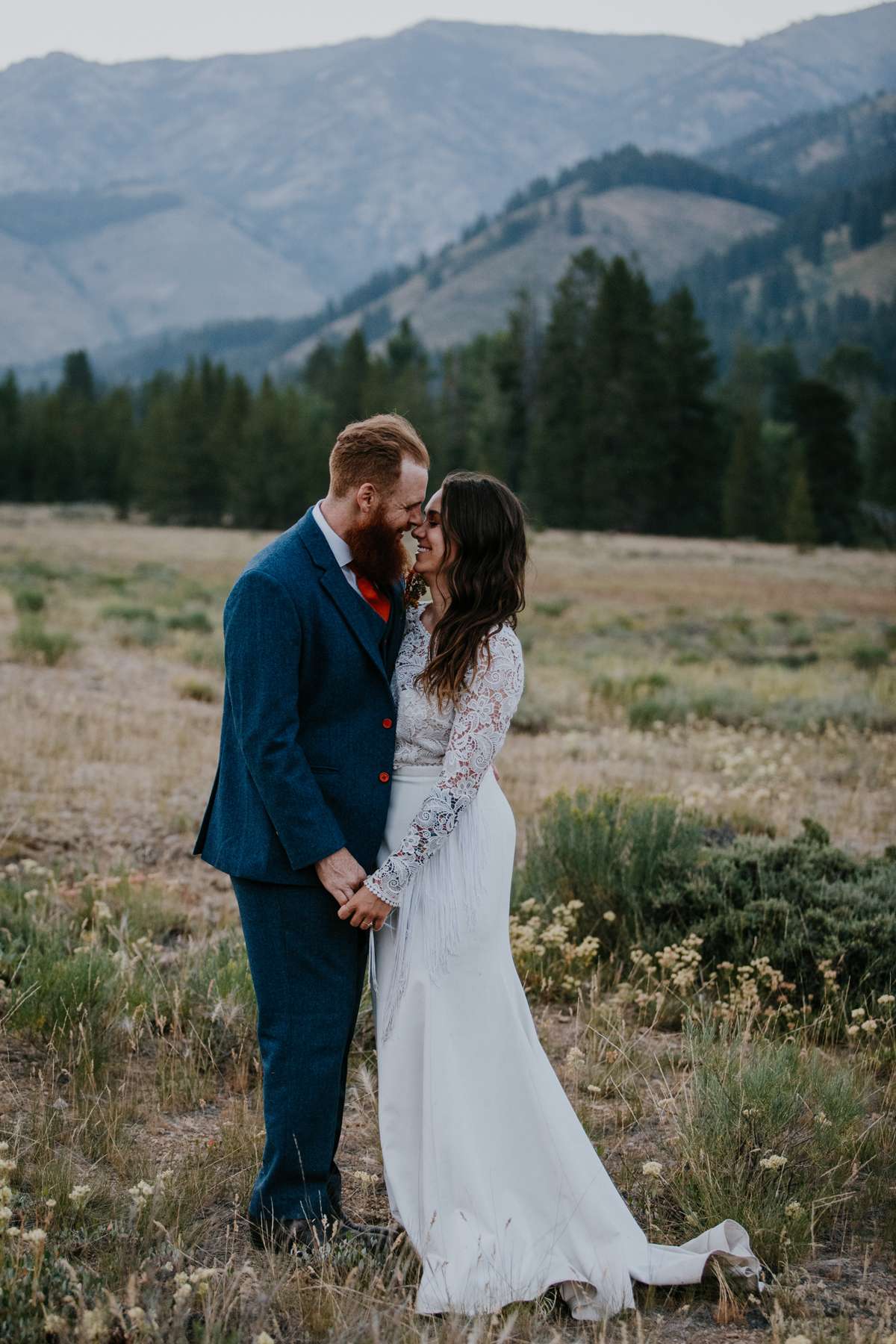 Heather and Josh, who met while on a yoga retreat in Nicaragua, were married at a family property in the Big Smoky Mountains, Sawtooth National Forest, Idaho. They wanted their day to be around nature and to have a subtle 70s rainbow vibe. The bride explained, "The 70s theme wasn't super important, but it worked out with all the details and colour schemes we chose like the burnt orange tie and cake, reception decor and my fringe wedding dress."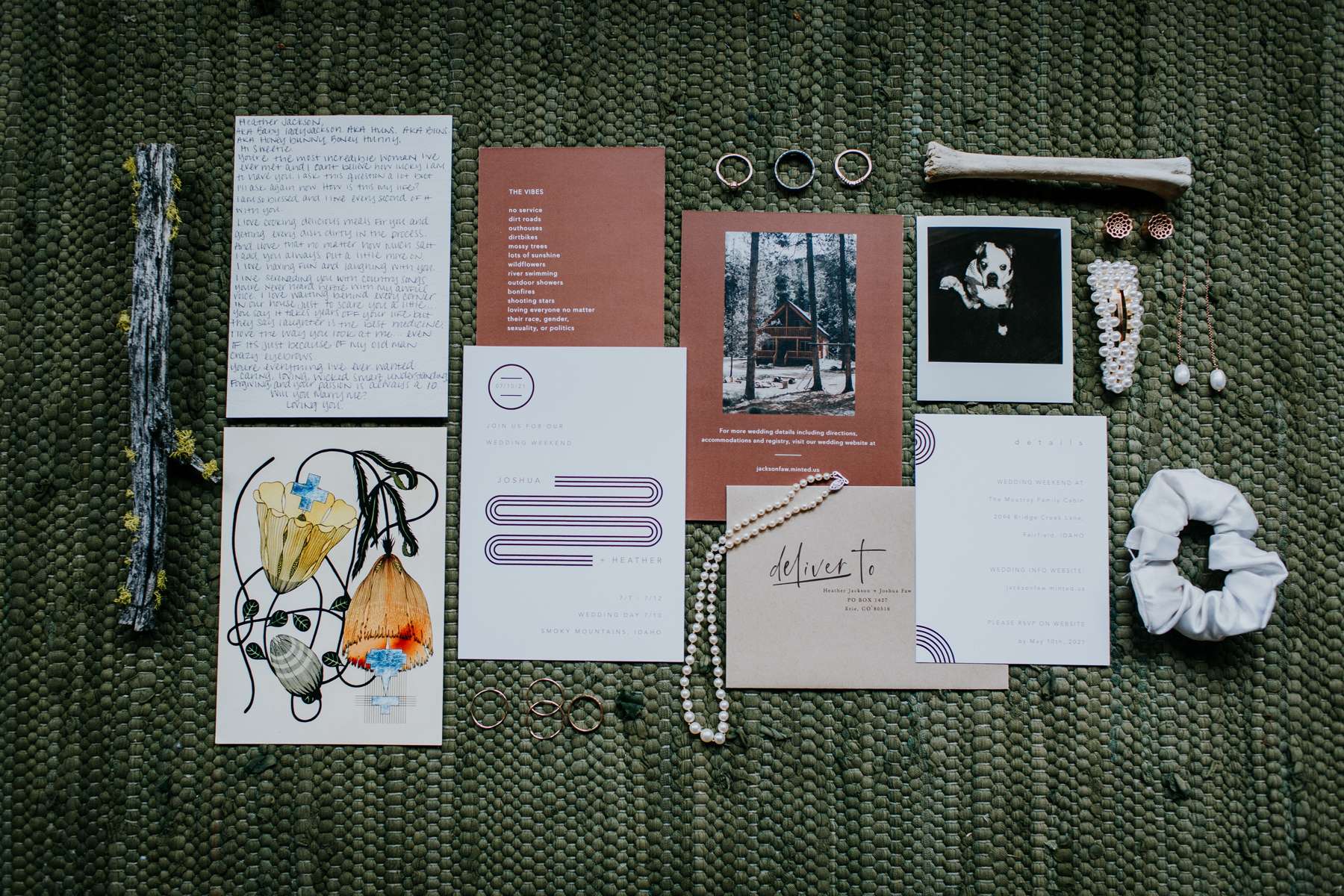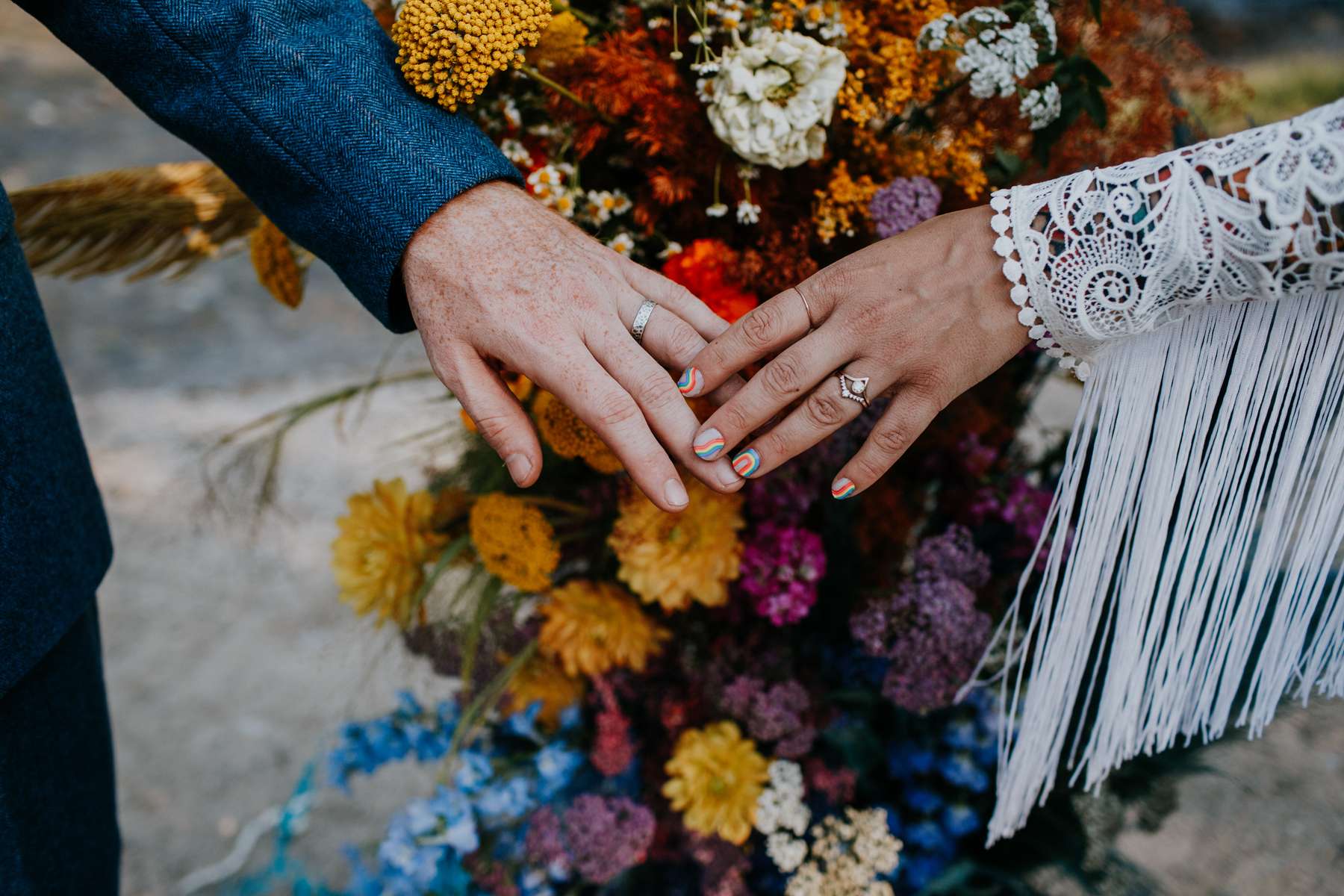 They invited their guests to stay on Heather's grandfather's remote mountain property for an entire week. The invitations spelt out what it would be like from the off, telling them there would be no phone service and they'd be camping, floating the river, riding dirt bikes, having campfires and watching the shooting stars.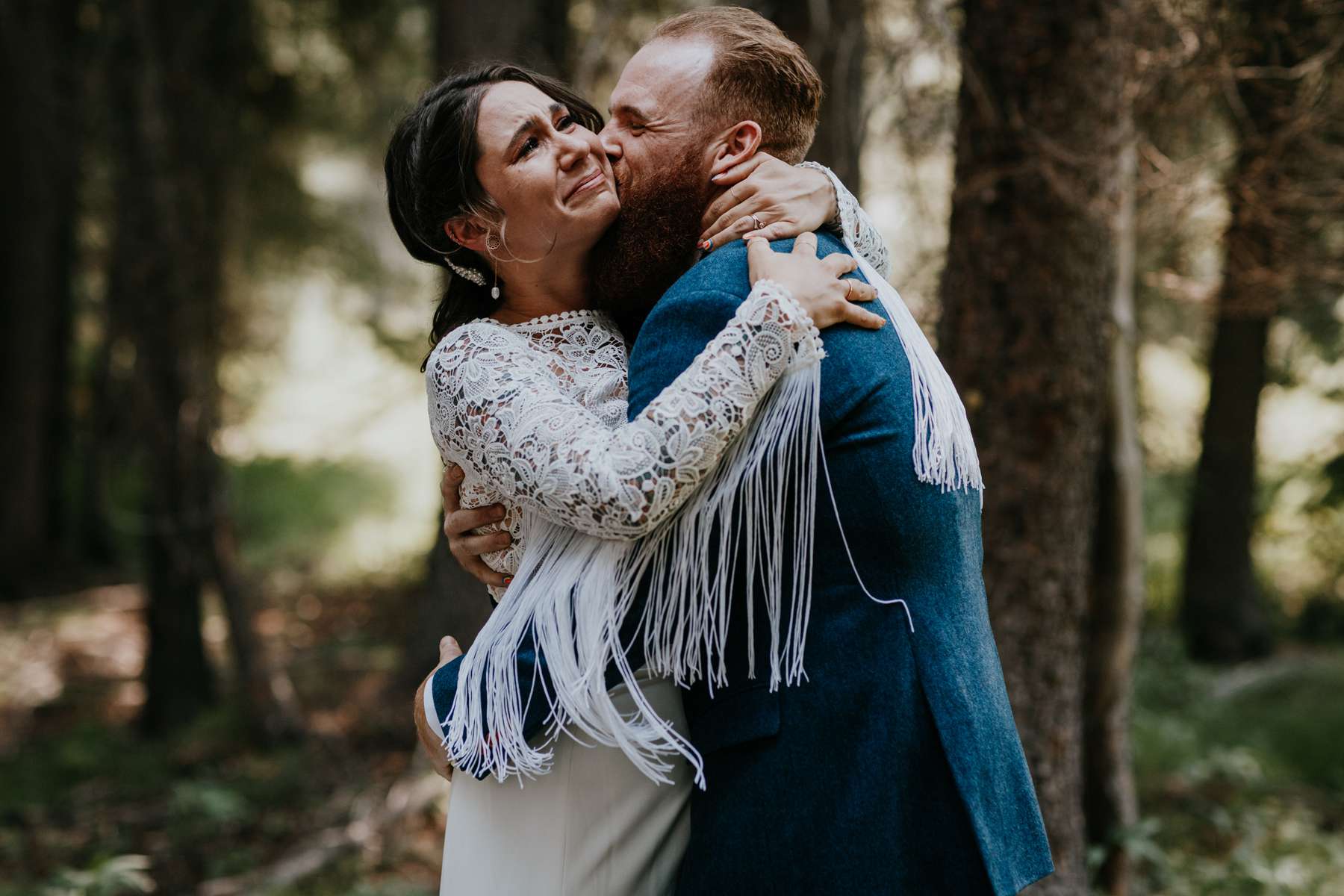 One of the best things, but hardest challenge when planning, was the remote location, a 3-hour drive from the nearest airport and a 12-hour drive from their home. Despite the distance and rugged terrain, they remained committed to their dream wedding location. It meant foregoing certain traditional wedding elements like a DJ, band, or professional hair and make-up artists.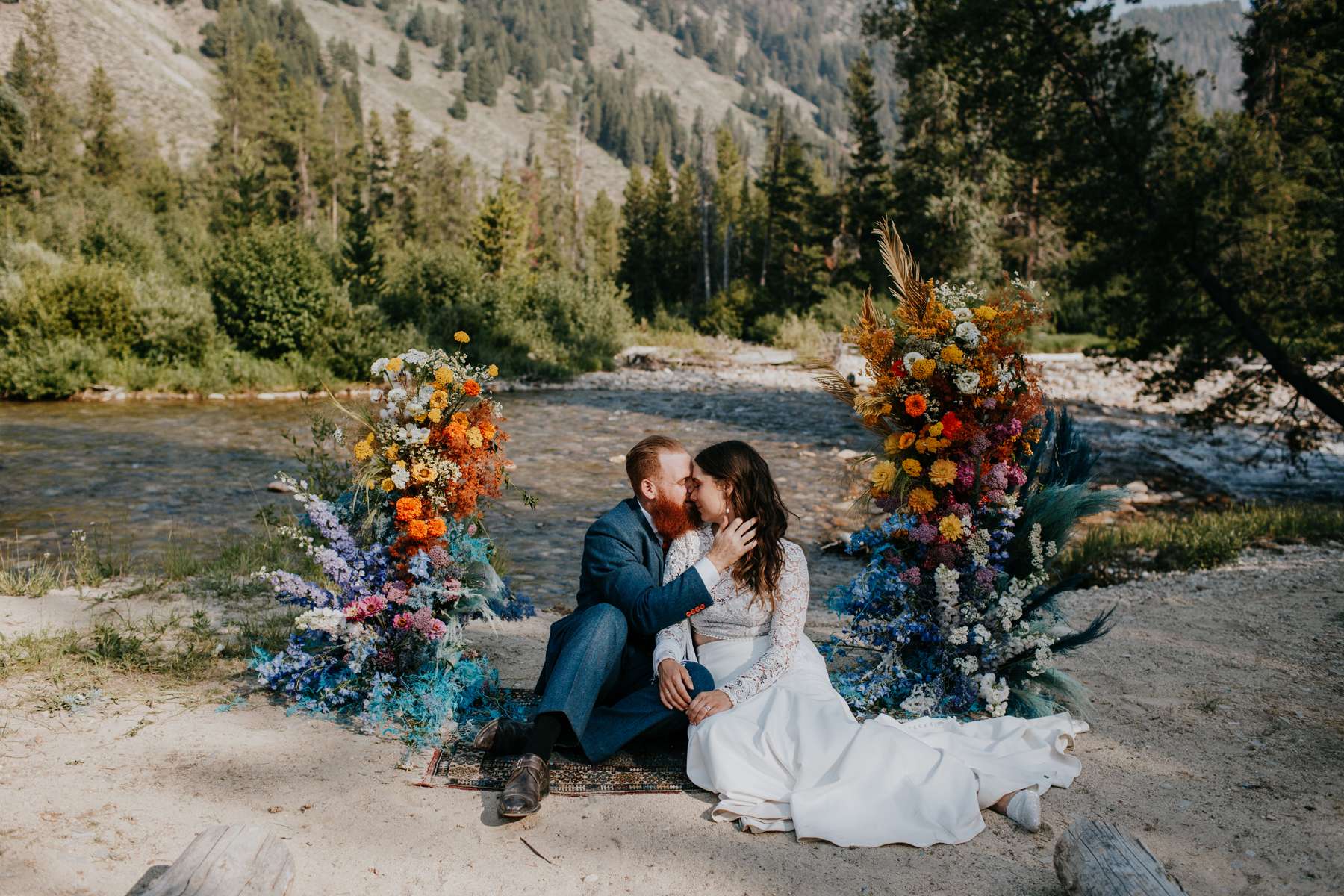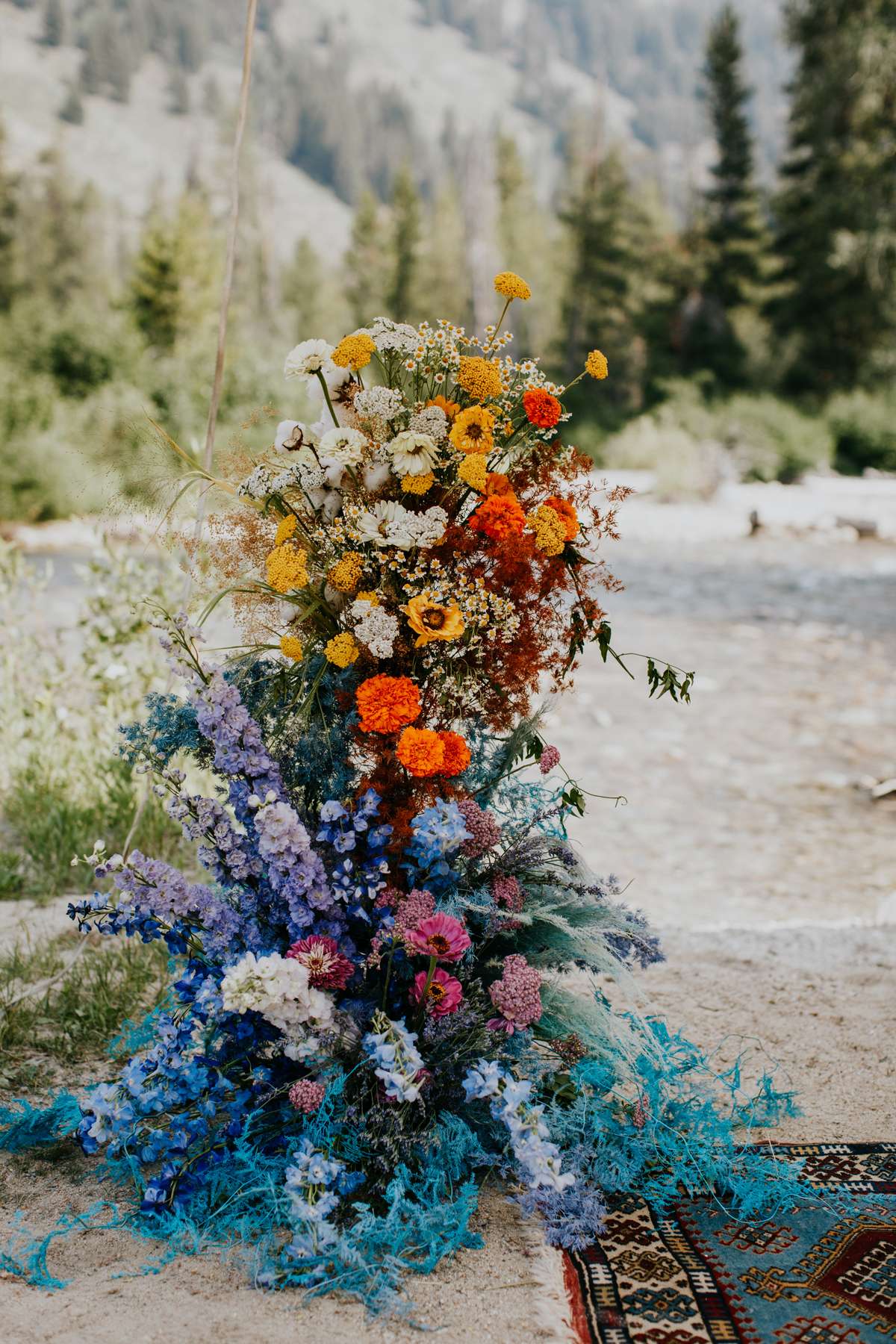 Their ceremony took place on a rocky beach by the river, surrounded by the serene beauty of nature. They stood on a Turkish rug, once belonging to Heather's late uncle, and in front of a stunning rainbow flower arrangement. "We were on the fence about having florals but Stephanie of Flower Disco really made it perfect and exactly what we wanted it to be – rainbows and fun!" said Heather.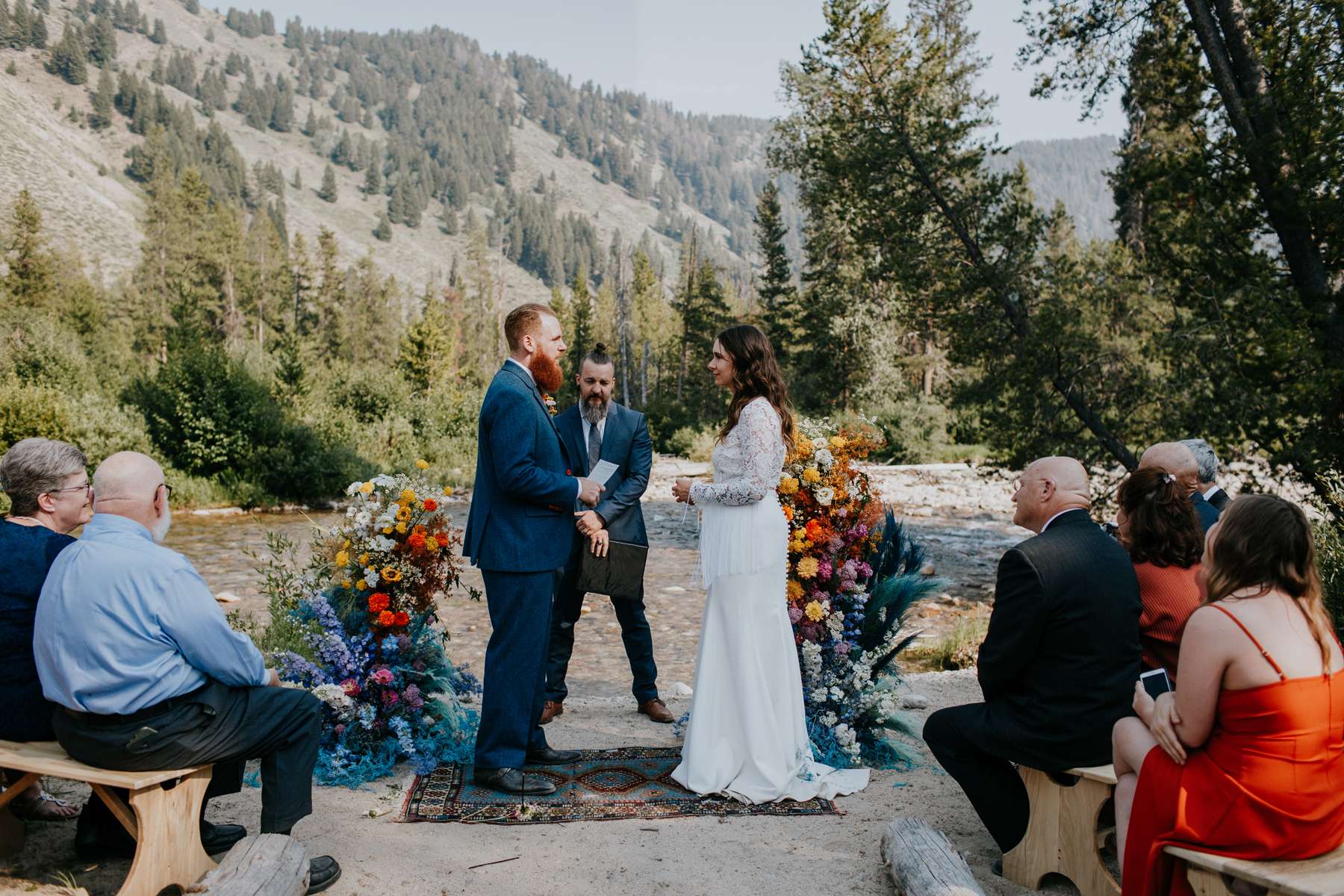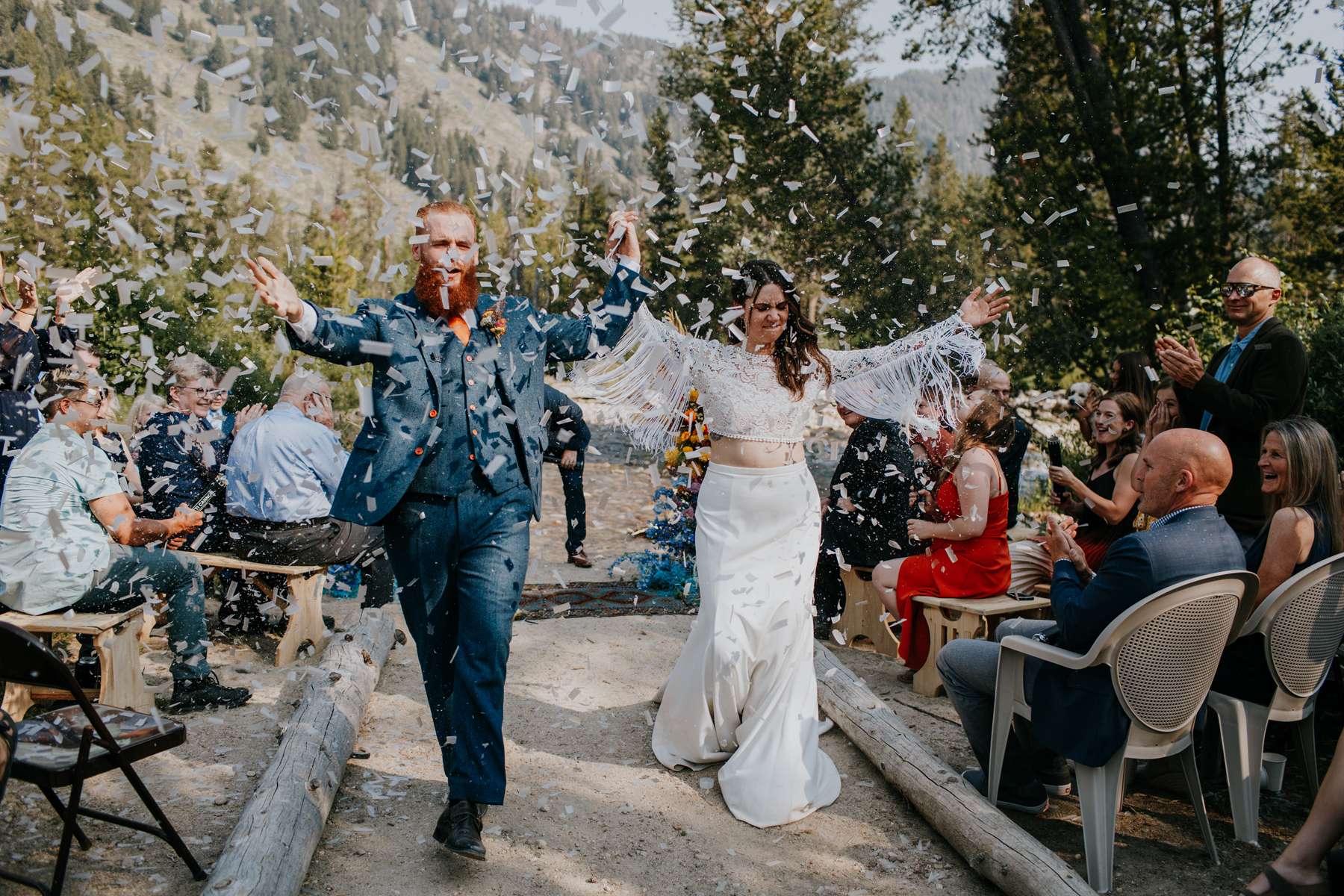 Led Zeppelin's All Of My Love provided the perfect soundtrack as they walked down the aisle. Their vows, written on the back of art prints, were filled with emotion and all the reasons they love each other.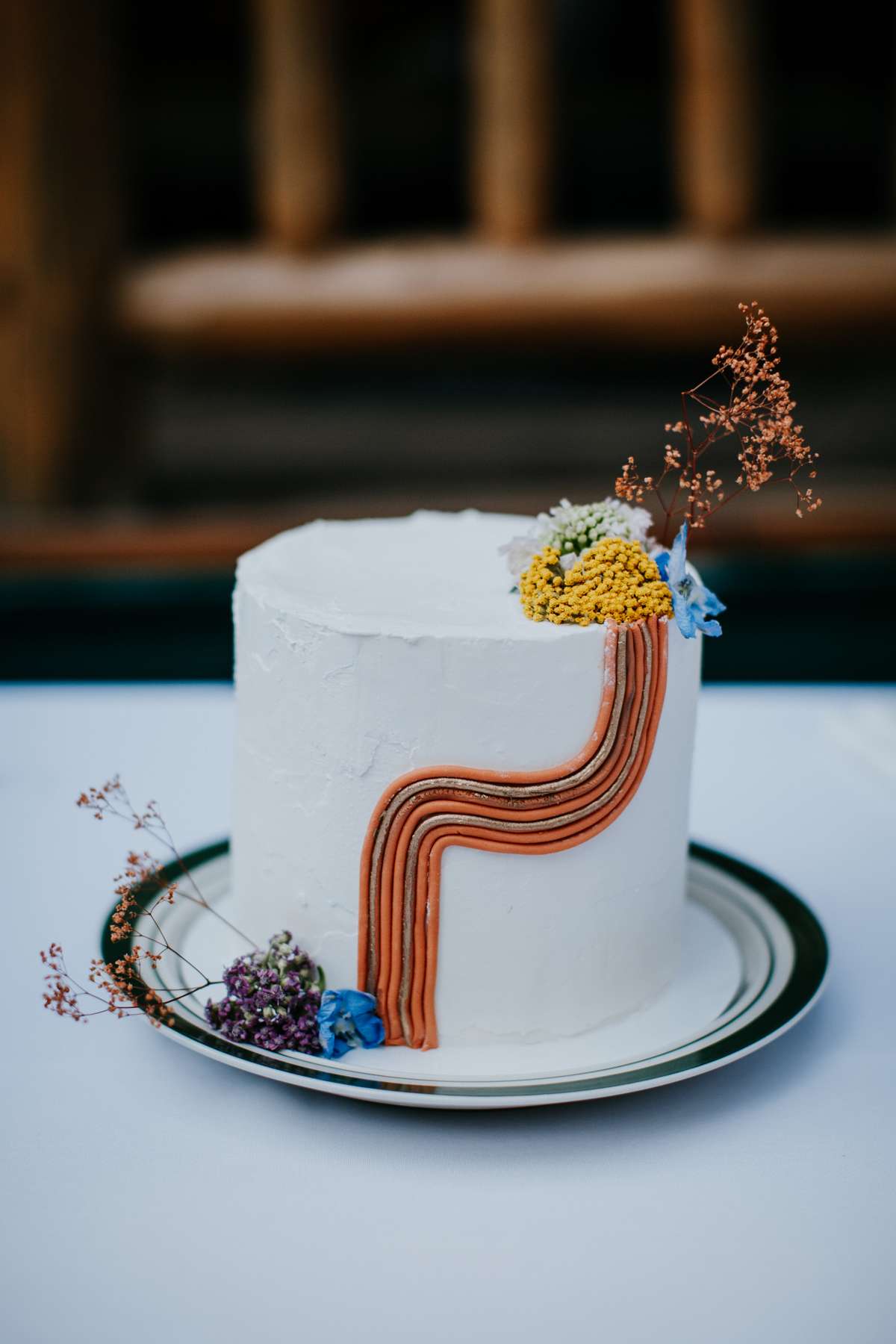 The reception featured a fancy taco bar with all the fixings and sides like roasted corn and watermelon arugula salad. Heather's uncle made homemade jalapeno margaritas as the signature drink. They had a choreographed first dance to Lake Street Dive's Just Ask and after the cake cutting, the couple rode their dirt bikes out with their photographers to do sunset photos.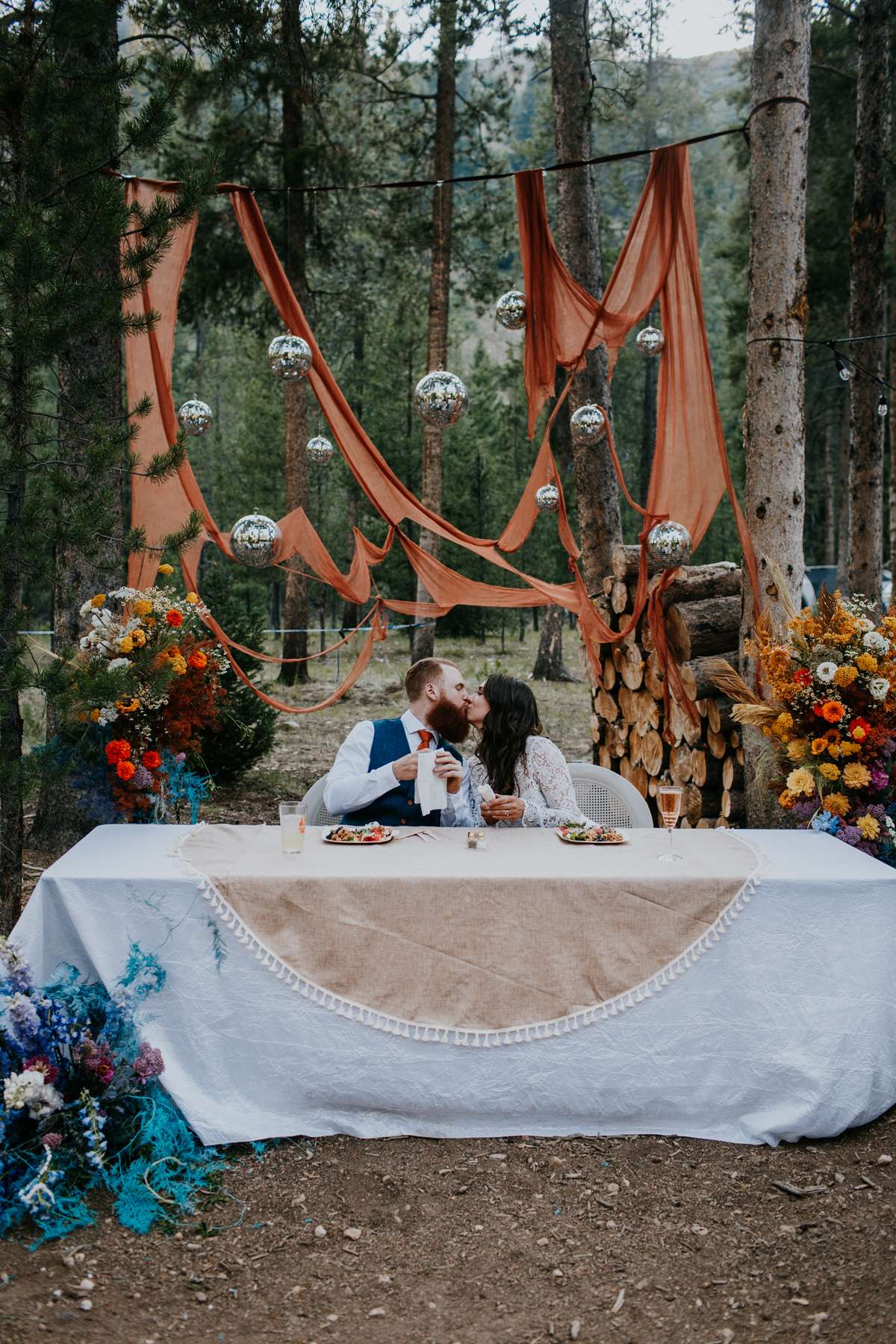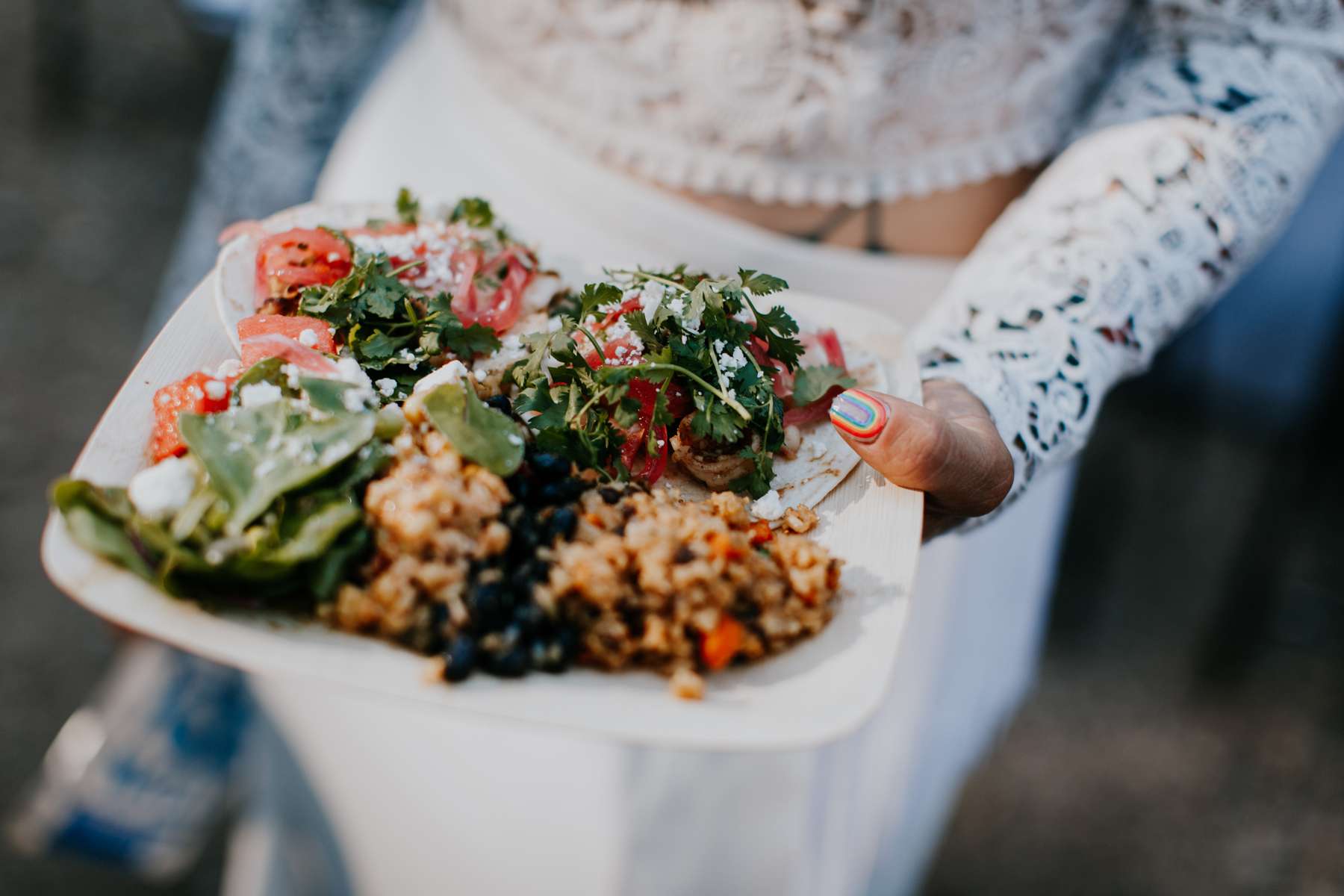 "This turned into its own adventure when my dress got caught in the dirt bike during the last shot!", Heather said. "Josh had to cut it with a pocket knife to get me off the bike, which was funny and on-brand for us as a couple. When we finally got back to the reception I changed into a gold sequin reception dress, and we partied and danced hard. We finished the night with a campfire, watching the disco ball reflecting off the trees, and watching the stars."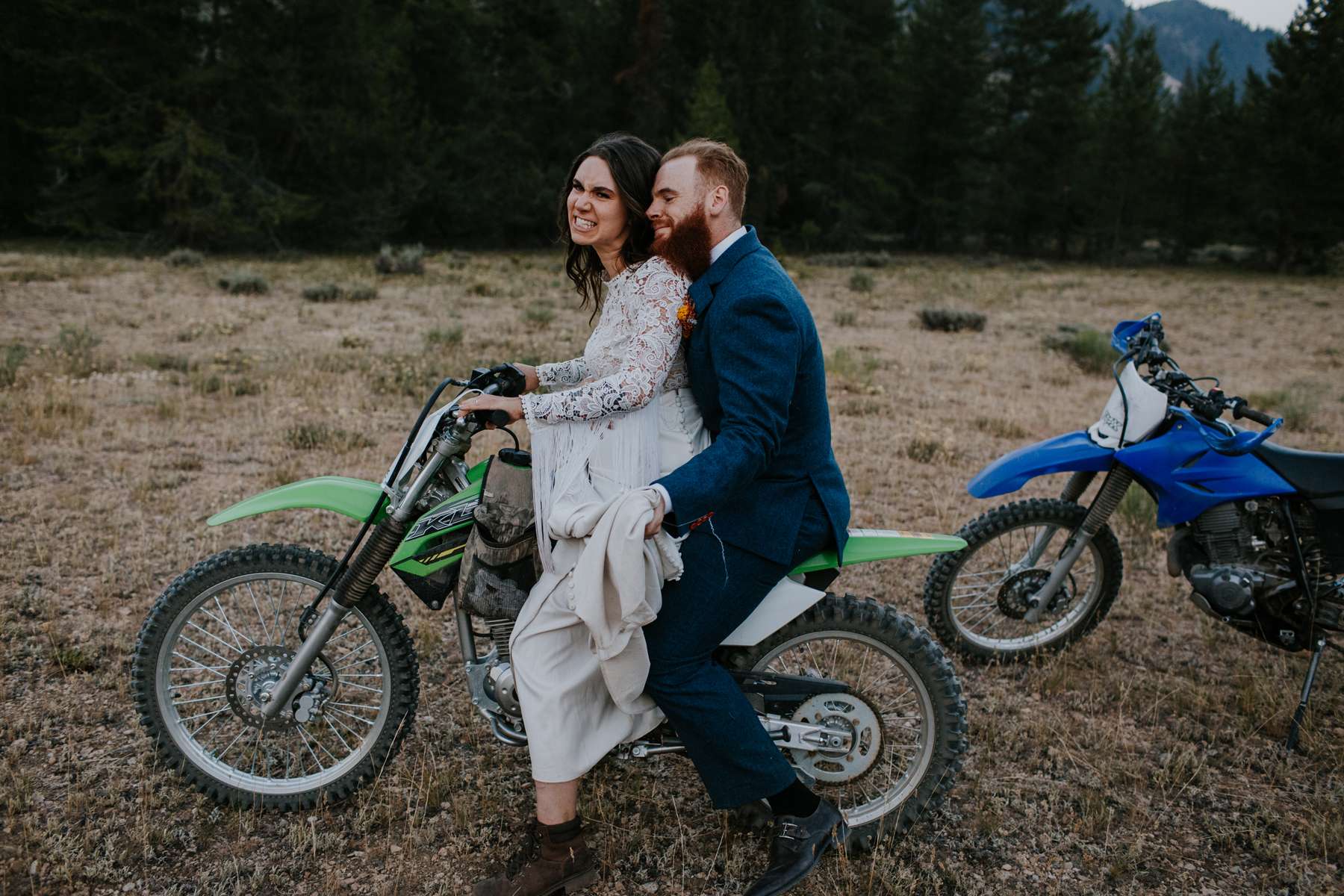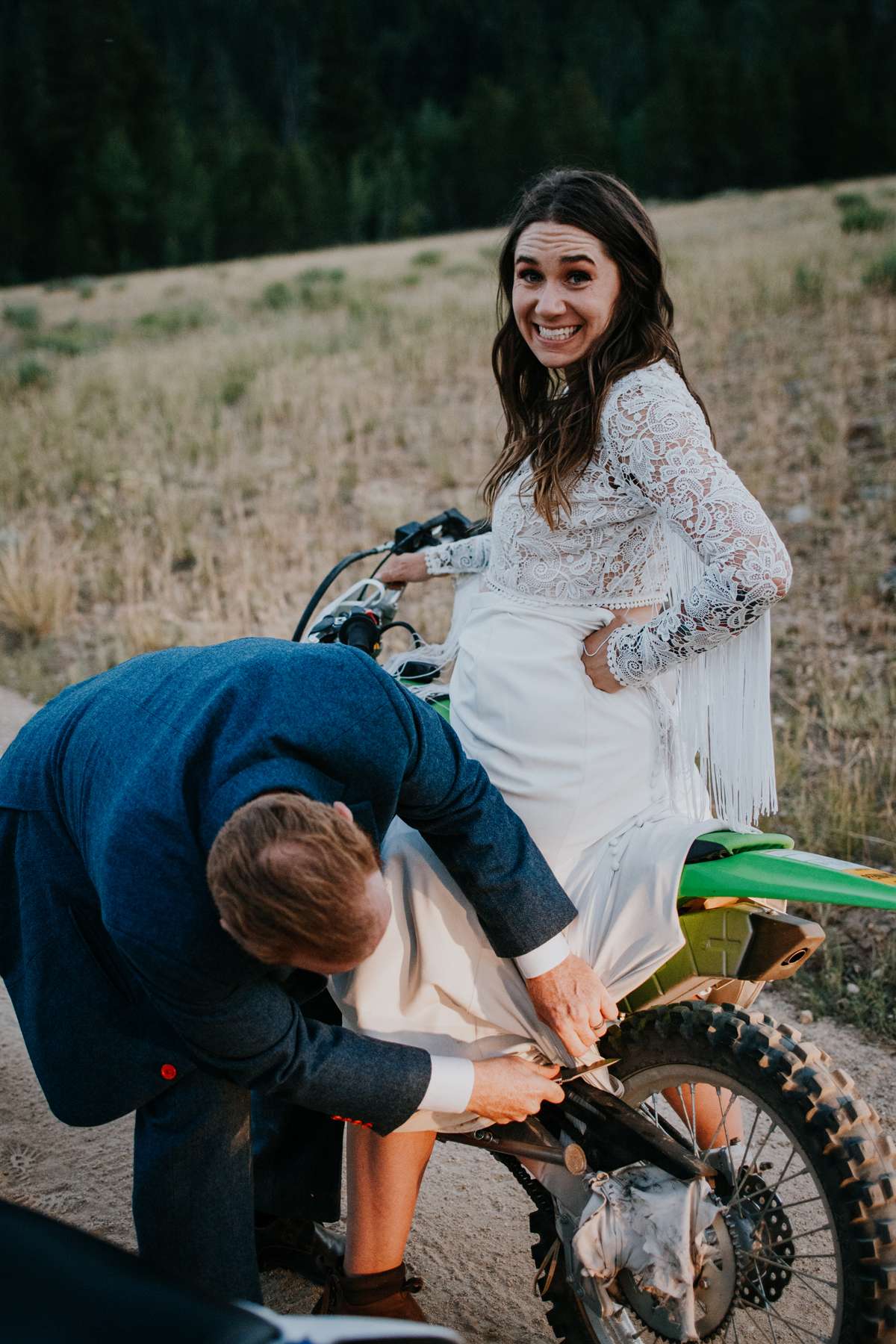 Their biggest cost was their photographers, but they saved by not having any 'non-essential' vendors and by DIYing a lot of things. However, in retrospect, the couple did say they wish they'd spent more! "We made some things harder on ourselves by trying to DIY", they admitted. "Lots of things in the wedding world are worth buying instead of getting creative. If you're going to do the whole wedding thing just do it! Don't agonise over a couple hundred or even thousand dollars if it's something that makes you happy."