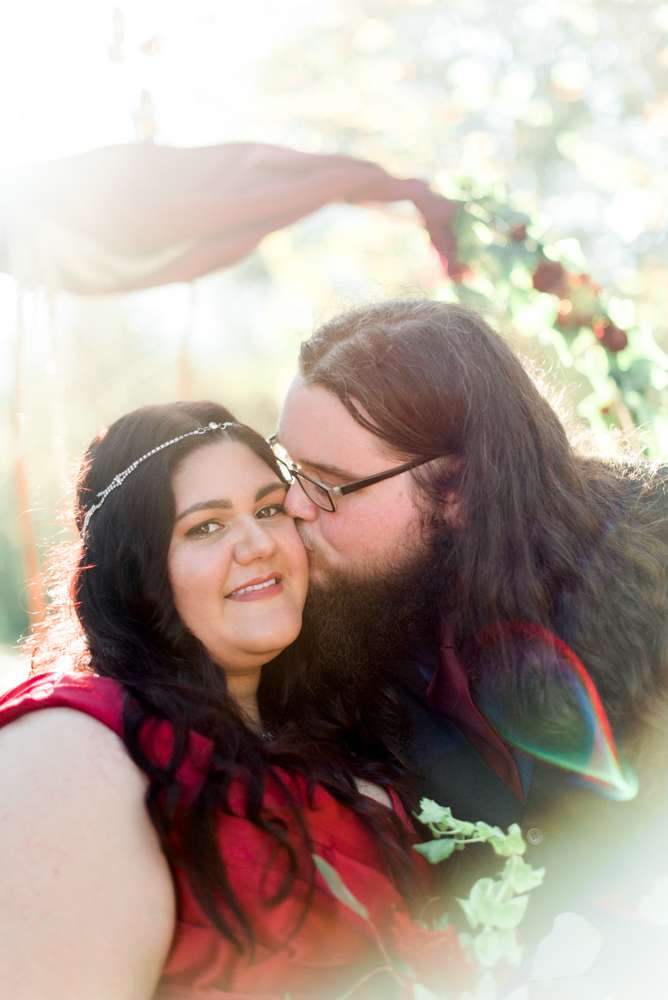 Maysa and Lee got married on Friday 13th last year in a gorgeous intimate reception on a private campsite in Ohio that's owned by their friends. Describing their wedding as 'almost like they invited Jason Voorhees or something' their autumnal day oozed dark romance.
Both the ceremony and the reception took place in Shannon's Pond, a secluded woodland campsite owned by the couples' friends with a large pond at the heart of it. Covered in a canopy of trees, it made for perfect first look photos for Maysa and Lee. From the start of their relationship, Maysa knew she wanted to wear a red wedding dress and built the wedding around both this and enhancing the nature around her. Her stunning strapless number from Holly's Unique Weddings and Gowns was only $650 (and totally bespoke!), which she wore with jet black jewellery from Charming Charlie, a headpiece crafted by her cousin Shae, and rose gold Converse.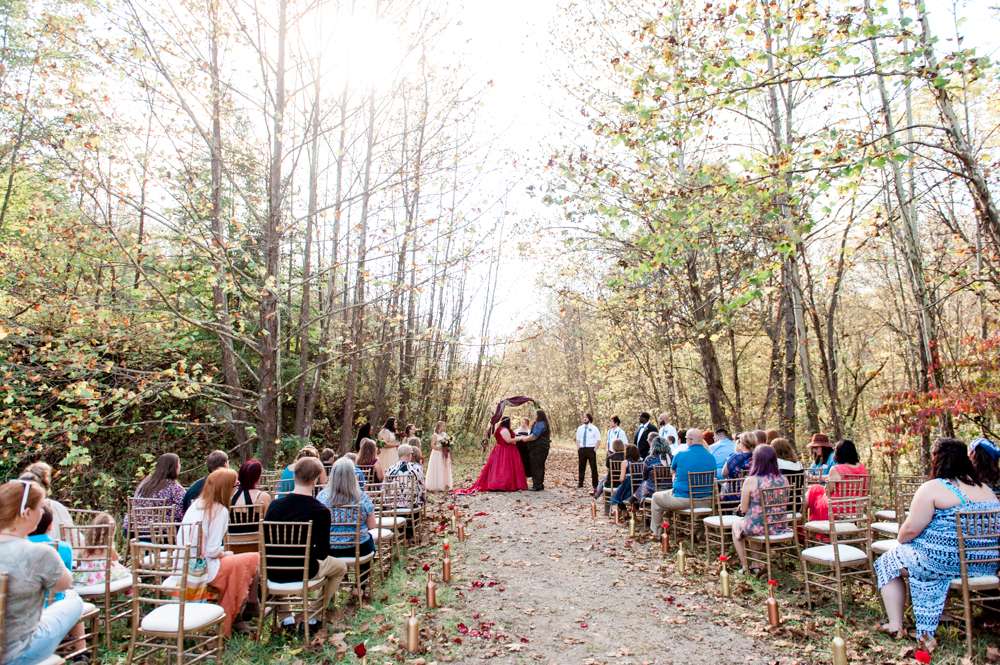 A lot of the elements of the day focused on their loved ones, from the venue to the finale entertainment. Before the day, Maysa and her bridesmaids made the bouquets and boutonnières at a DIY party held at the Flowerman, alongside all of the DIY decor, including painted glass bottles and all of the stationery made by Maysa and her grandmother. The favours were all homemade hot chocolate mixes!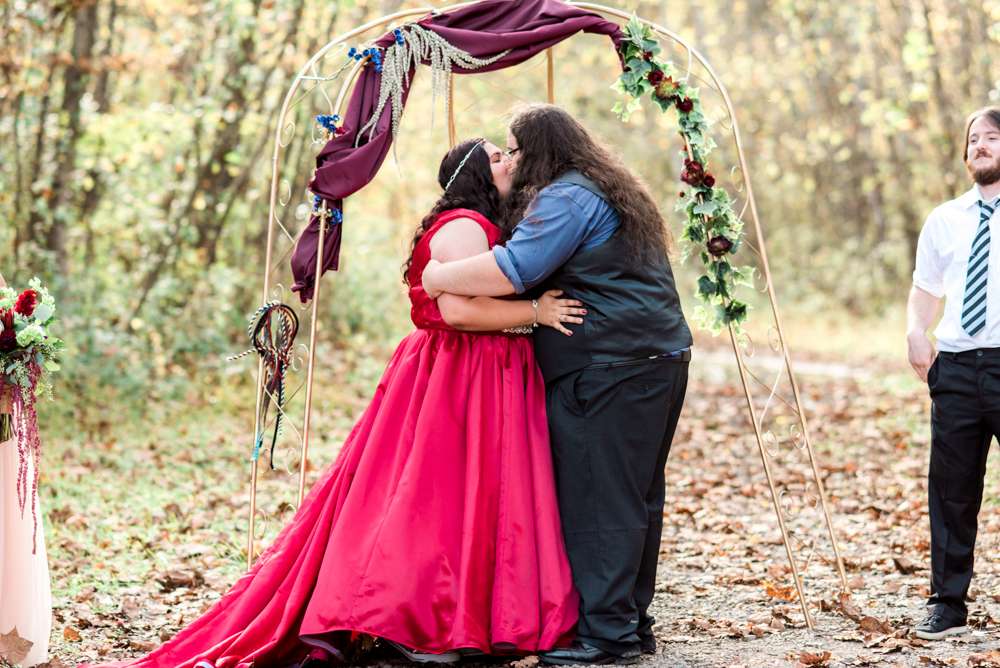 Family and family friends made all the food too, with a family friend also supplied the equipment from his recording studio so they could blast their iPod playlist loud and proud. On the day, Maysa's aunt coordinated the symbolic knot-tying and blessing ceremony underneath the handmade draped arch from Home Depot, which they accessorised with red draping, fake flowers and trailing garlands.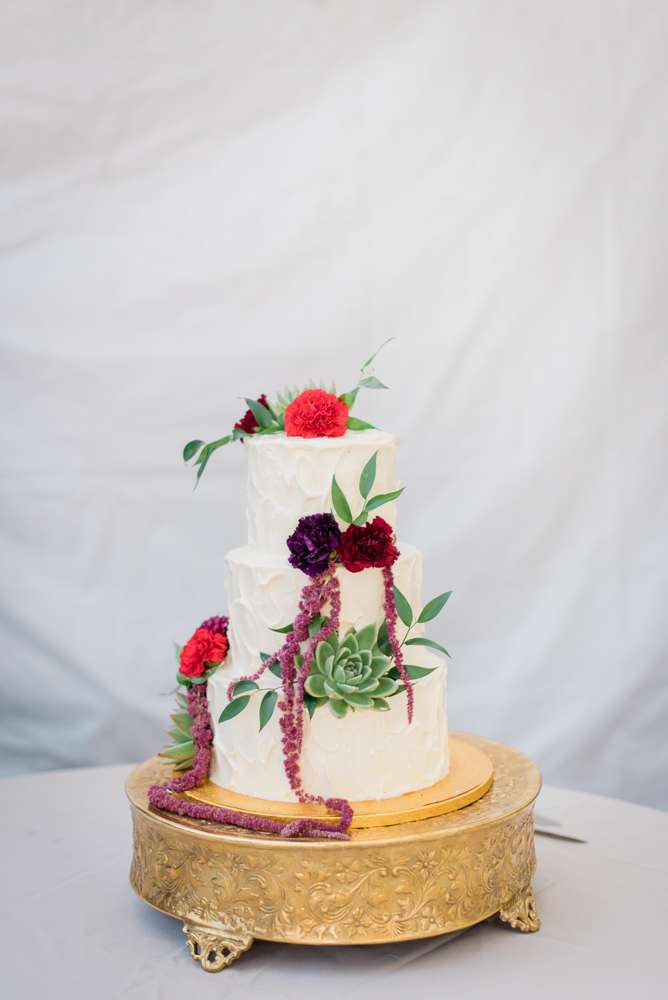 With a completely dry hire venue, Maysa and Lee had to hire everything in – chairs, tables, bar, a grill, lights, portable toilets, the whole lot! The evening was spent in a tent with a clear top, so that they could see the sky and the trees around them without obstruction. It also made for the perfect setting for their evening entertainment, in the form of the fire performers the Rhythmic Illusion Fire Tribe, and after that, a private fireworks display.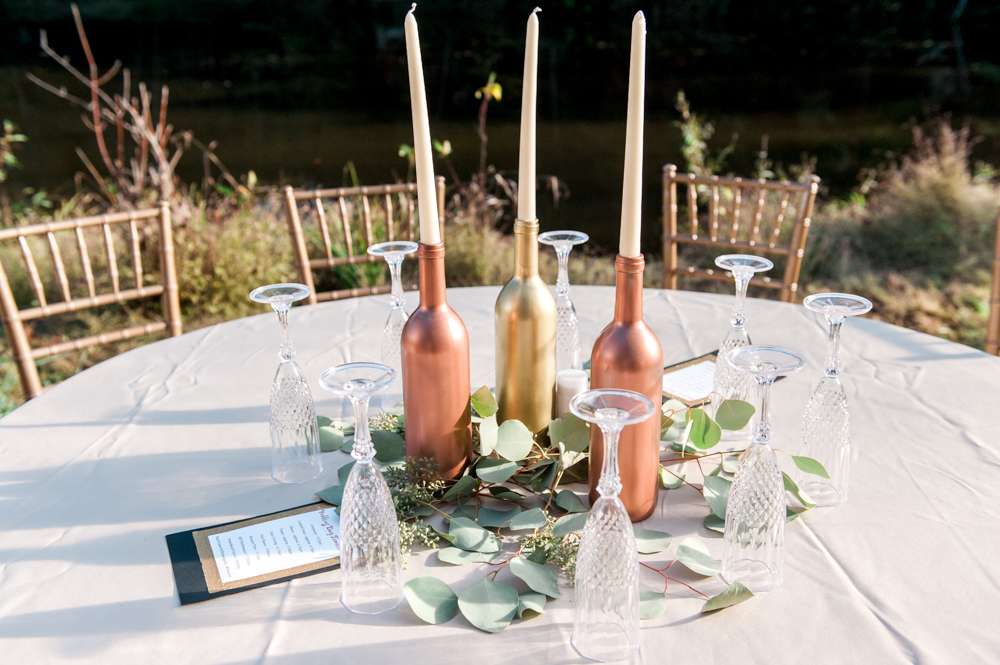 Other than marrying her best friend (obviously), Maysa's favourite part was eating the cake, an incredible three-tiered creation from The Suisse Shop that featured red velvet cake, white chocolate cake with mango jam, and devil's food cake, whilst Lee's (again, other than marrying his best friend!) was reuniting with his old bandmates, who hadn't been all together for ages.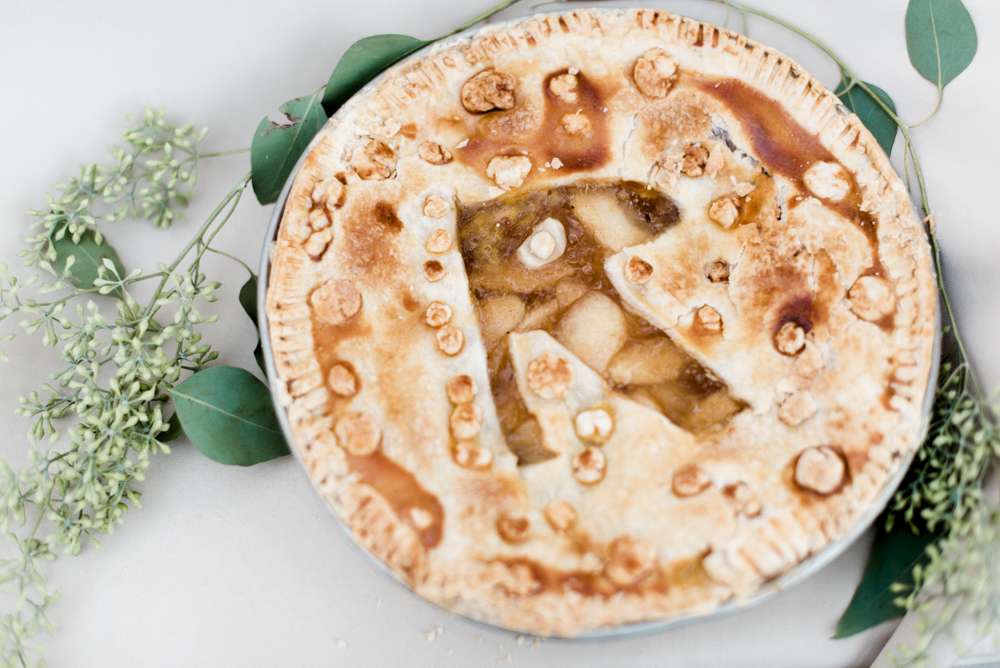 We LOVE to hear that couples had a genuinely stressfree, fun-filled wedding – it makes our hearts sing – and Maysa and Lee certainly did that. She credits it to planning in advance:  "Save money ahead of time, do lots of research, and do not procrastinate", she advises. "I had my venue, flowers, cake and photographer all picked out and booked almost a whole year before the wedding date. If there is a specific vendor you want, make sure to approach them as soon as you can. You wouldn't believe how fast your favourites get booked up."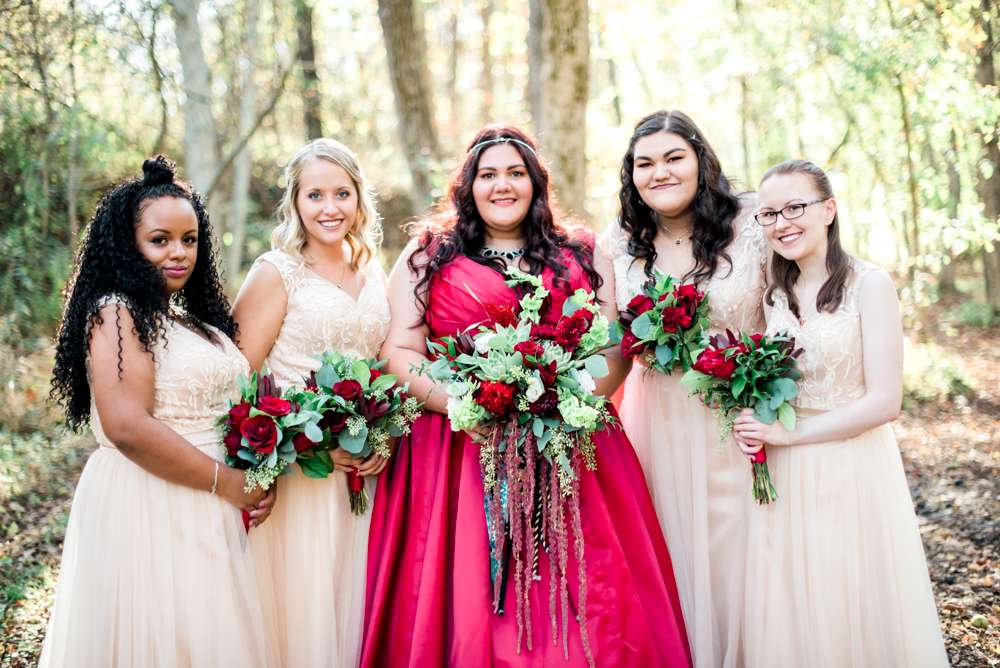 As a photographer herself, Maysa spent days looking for a Columbus-based photographer she was happy with, and finding Alex Wright Photography was also a huge pressure lifted, "Her style is exactly what I wanted and she treated us more like friends than clients, which made being on the opposite side of the lens a lot less awkward for me. I would like to thank her for all of her hard work on our wedding day!"