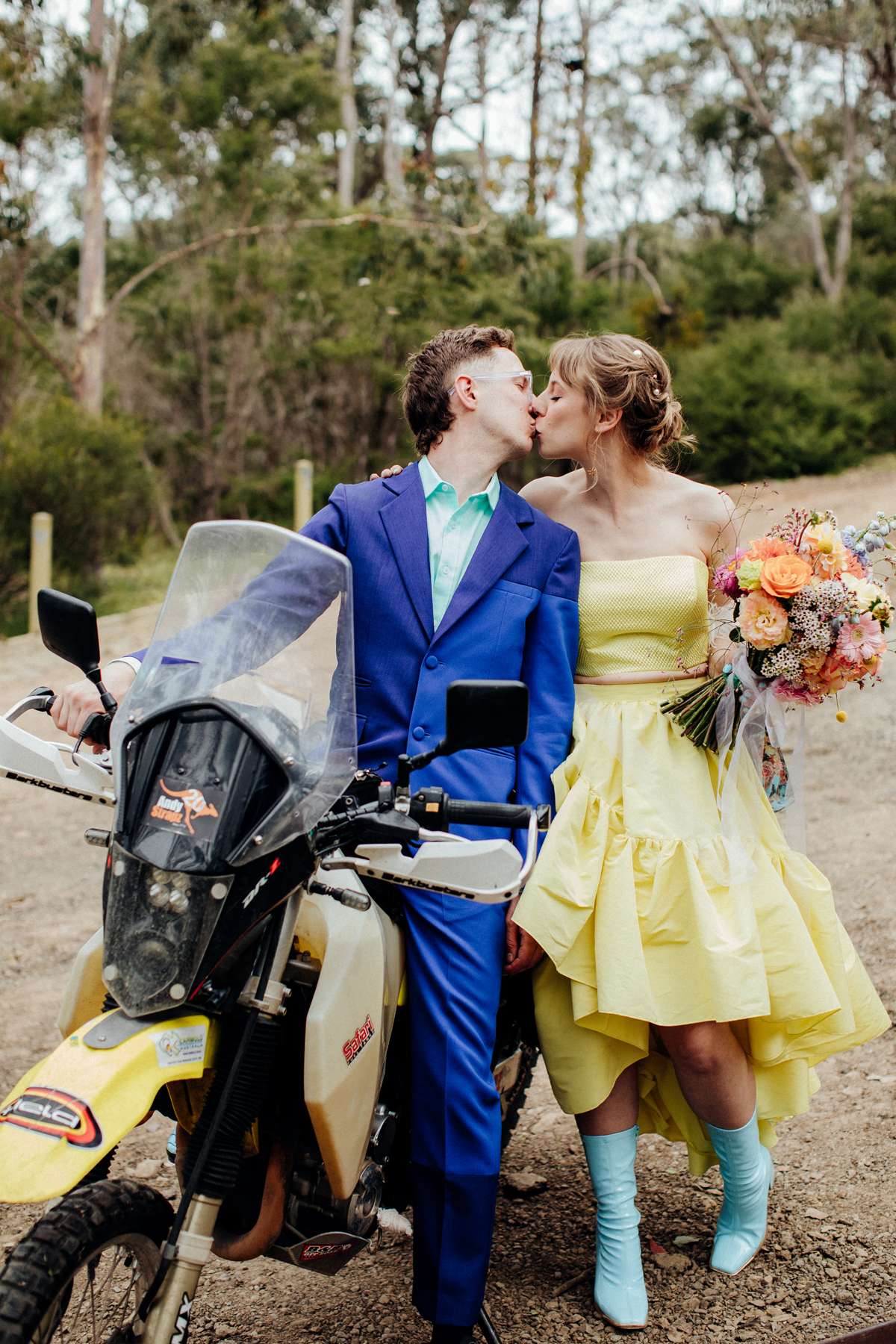 The theme for Teesh and Glen's Australian wedding was simply, 'Happy'. Having been together 10 years, they felt it was the perfect time to get married and mark this important milestone in their relationship. However, it was most important to them that they did it in their own way. They wanted to have a big party with everyone close to them. They regularly throw their own raves (they both DJ) so were quite familiar with the ins and outs of setting up an outdoor party.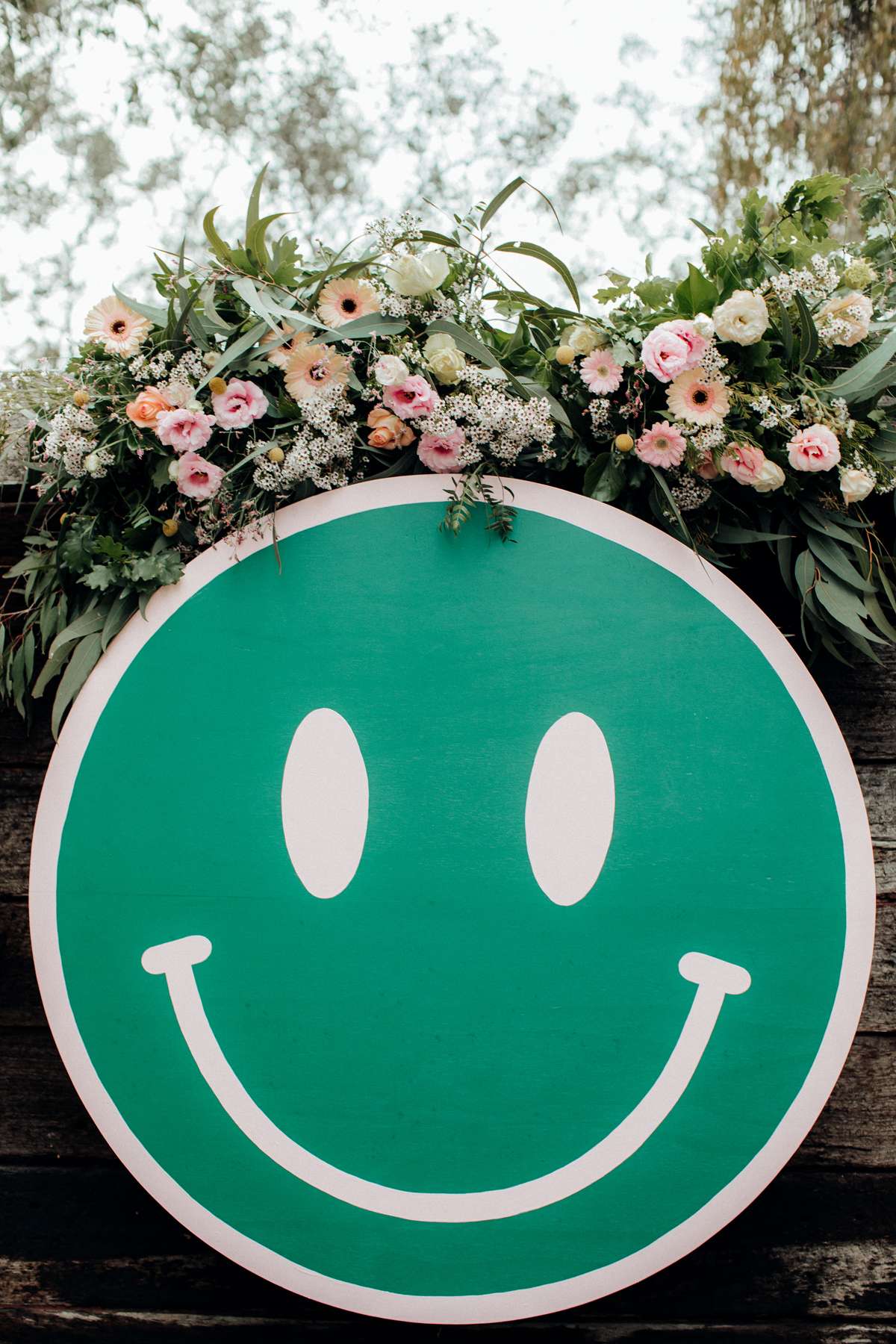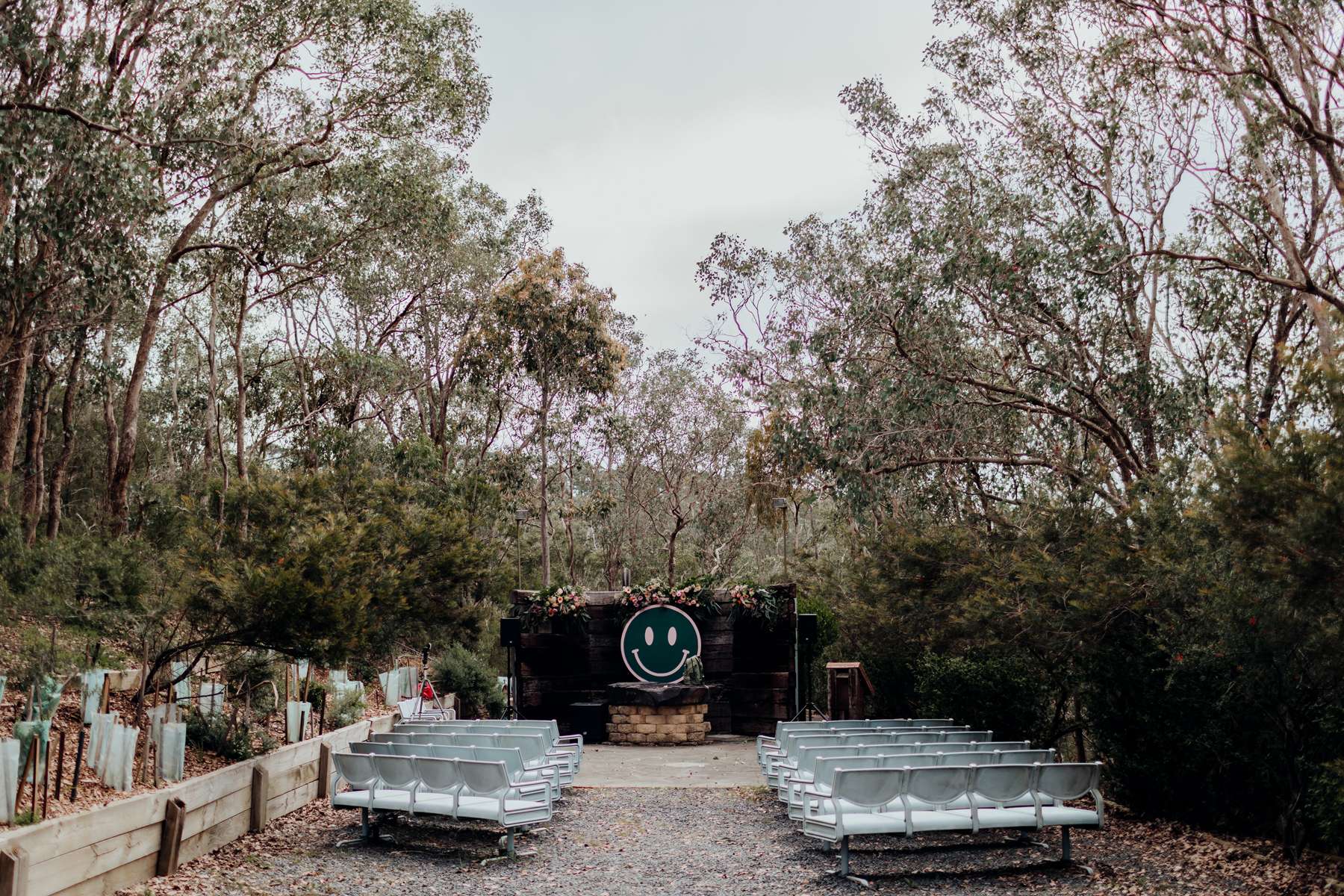 "Everyone just kept saying how colourful and happy our wedding was" Teesh said. "We just wanted to wear whatever we wanted and have everyone be the best version of themselves – maybe this is considered out of the norm? Also the outdoor stage and epic props that were all lovingly hand-cut and painted were quite the vibe."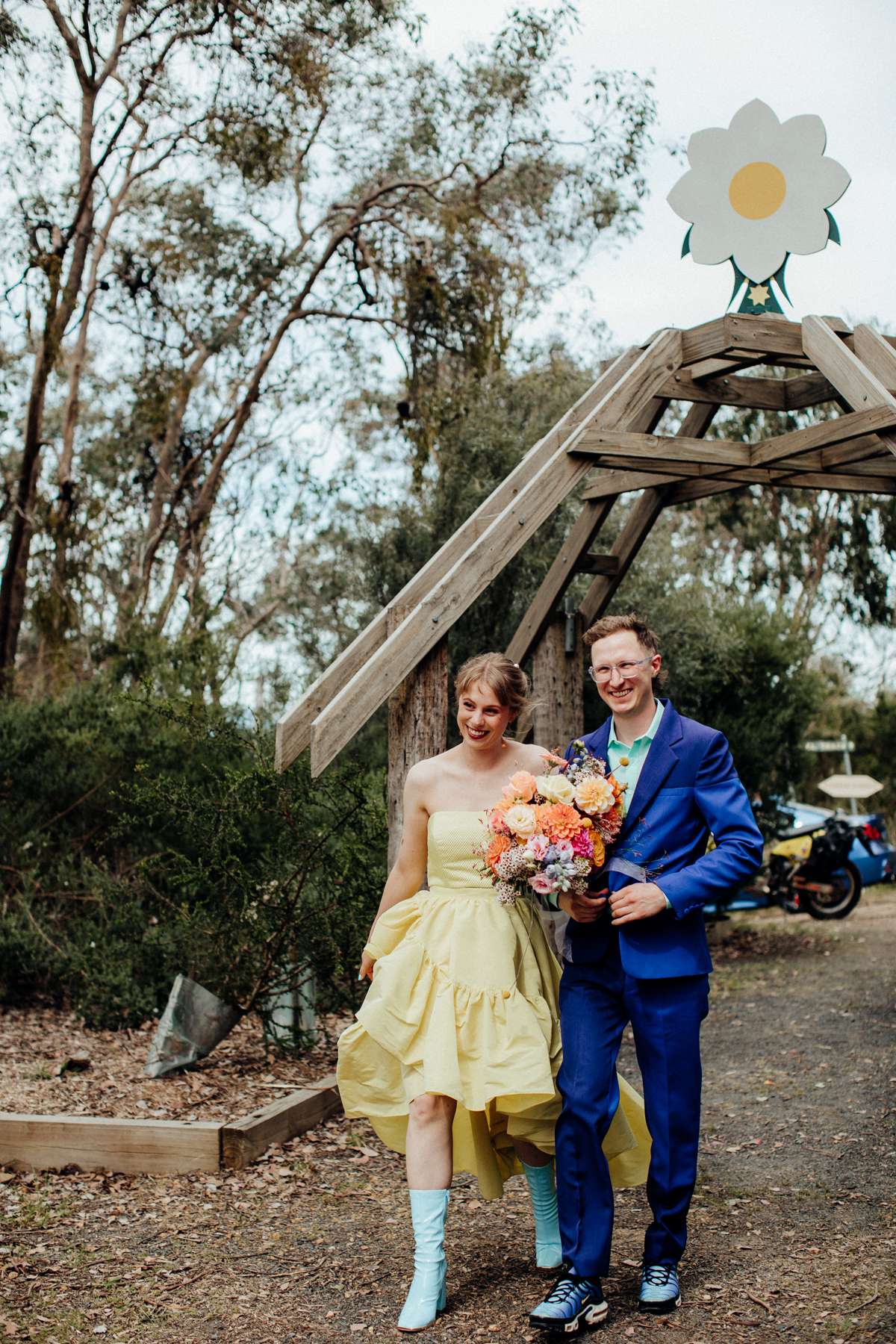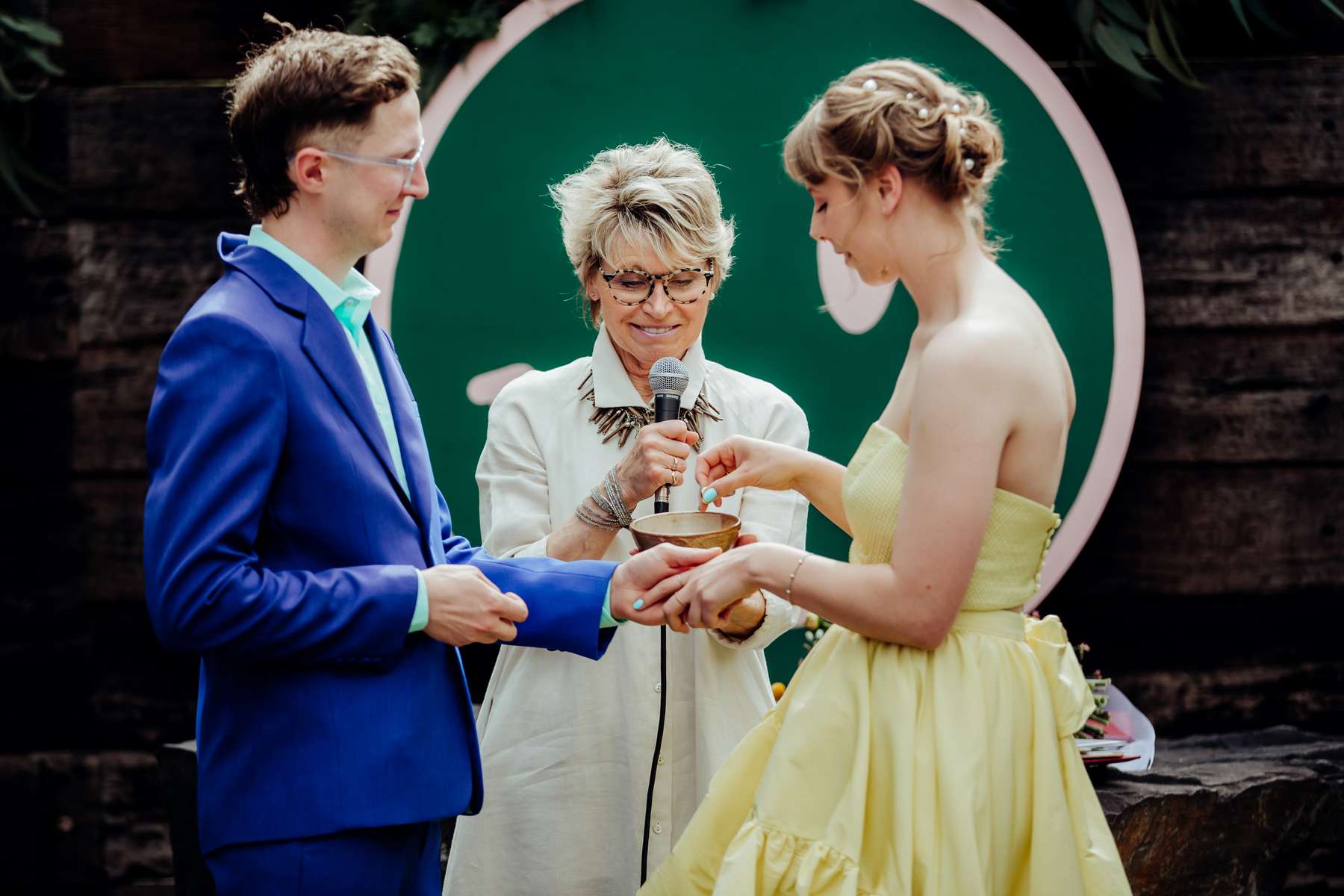 Although they had the best day and had party planning experience, the bride admits they did find the entire wedding planning process very stressful. "It times it was and not very fun at all." she said. "Also your budget probably needs to double! Getting all the planning and timing to work was a big task and the set up on the day was the biggest challenge. Glen and I both got to the site at 8am and finished just in time before the guests arrived. We could not have done it without our amazing group of friends that helped to pick up things up, carry, set up, install and help decorate (as well as pack down the next day)."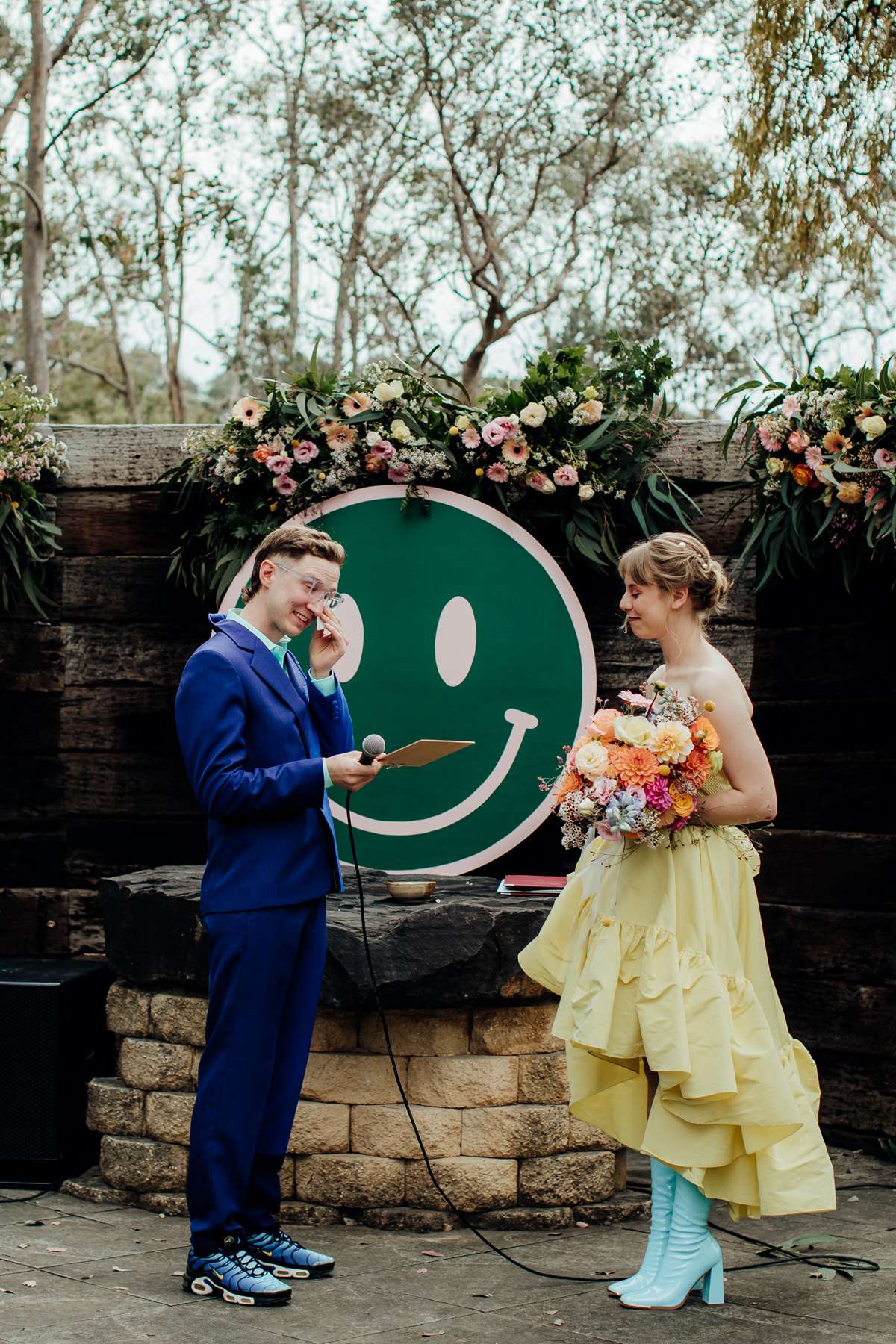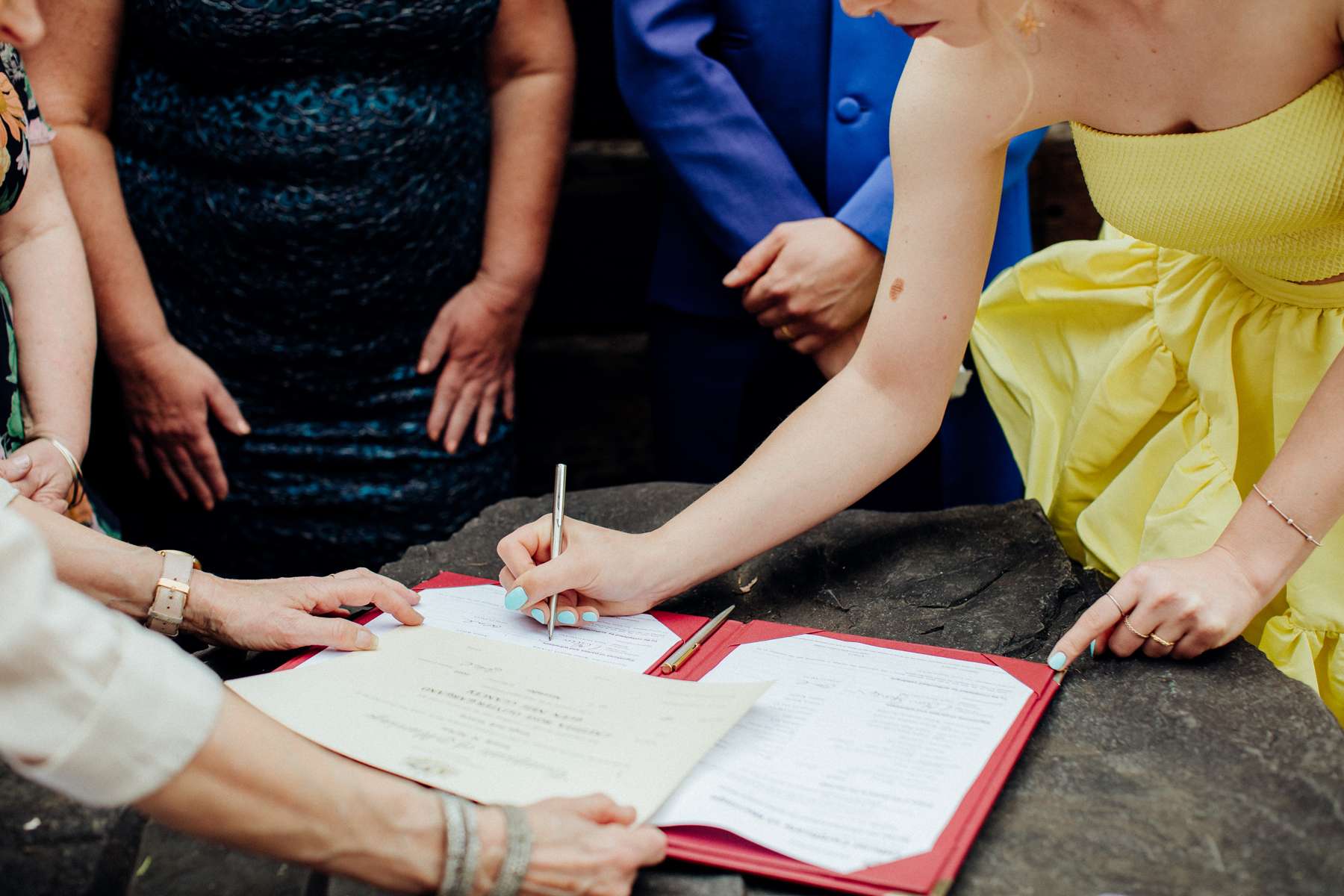 However, the ceremony itself was a joyful and tear-filled moment. Walking down the aisle together to the sounds of Burial's Chemz set the happy mood. Their vows and the words spoken by their celebrant, Wendy, were touching and resonated deeply with everyone there, "We both couldn't stop crying!" said Teesh.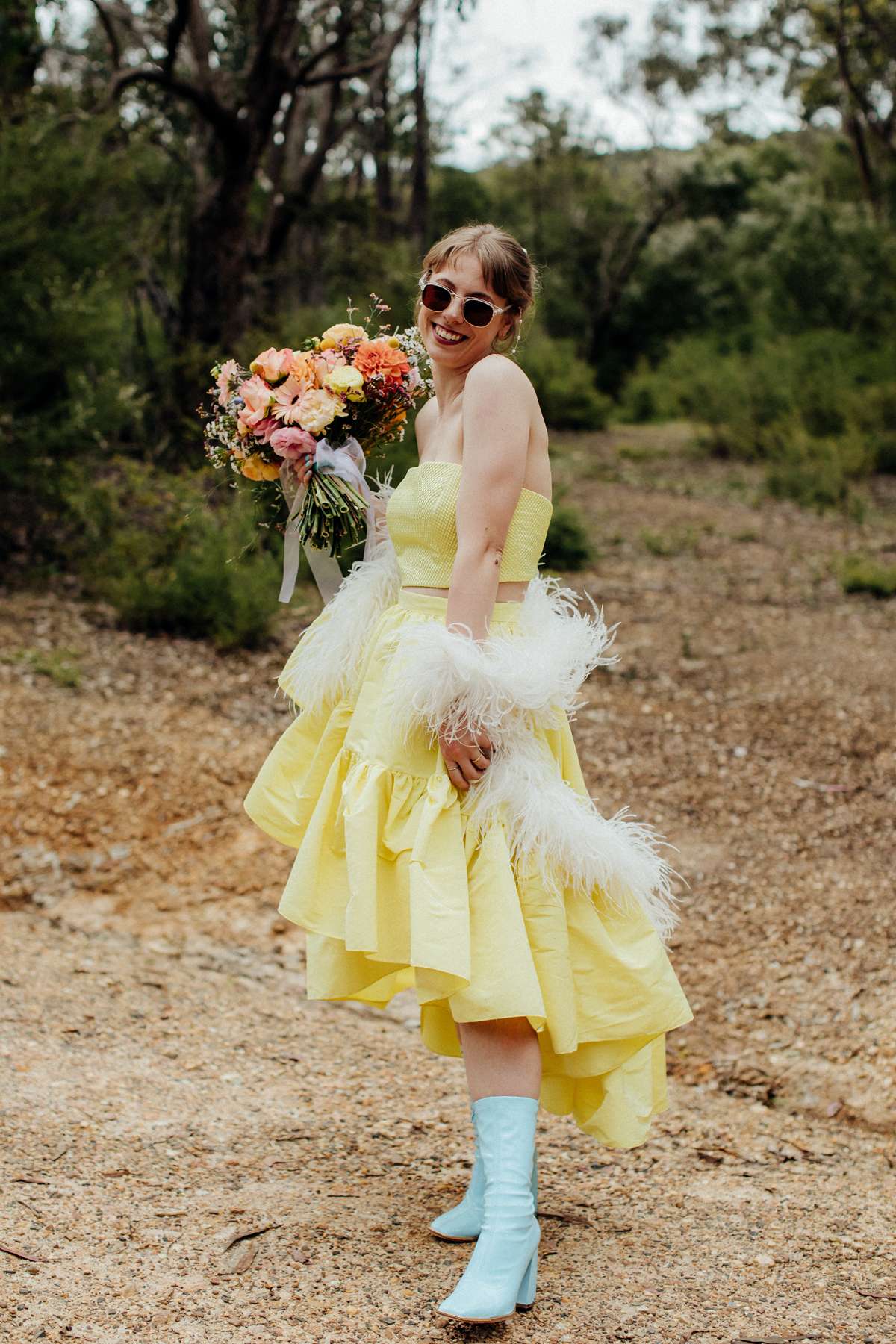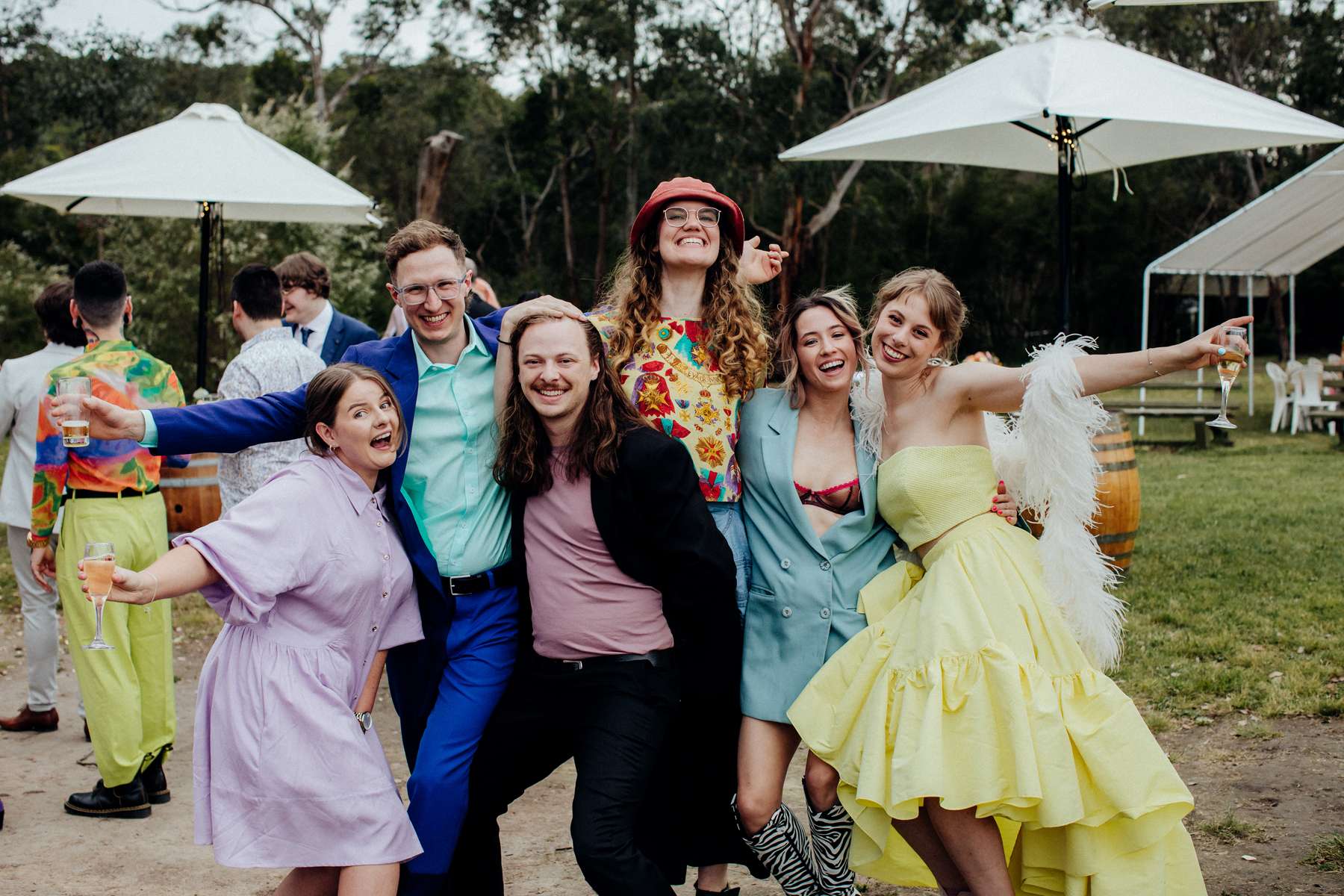 After the ceremony, which was up the hill at the outdoor chapel, they had their party at the oval area of the scout camp as it had a stage. They'd created a vibrant party space, complete with umbrellas, decorations and a Japanese/Korean food truck. Friends took turn in the DJ booth and they danced until their noise curfew at 10pm. With help from their friends, they then moved all the sound gear and decorations to one of the sheds in the camp and they continued partying until the early morning hours.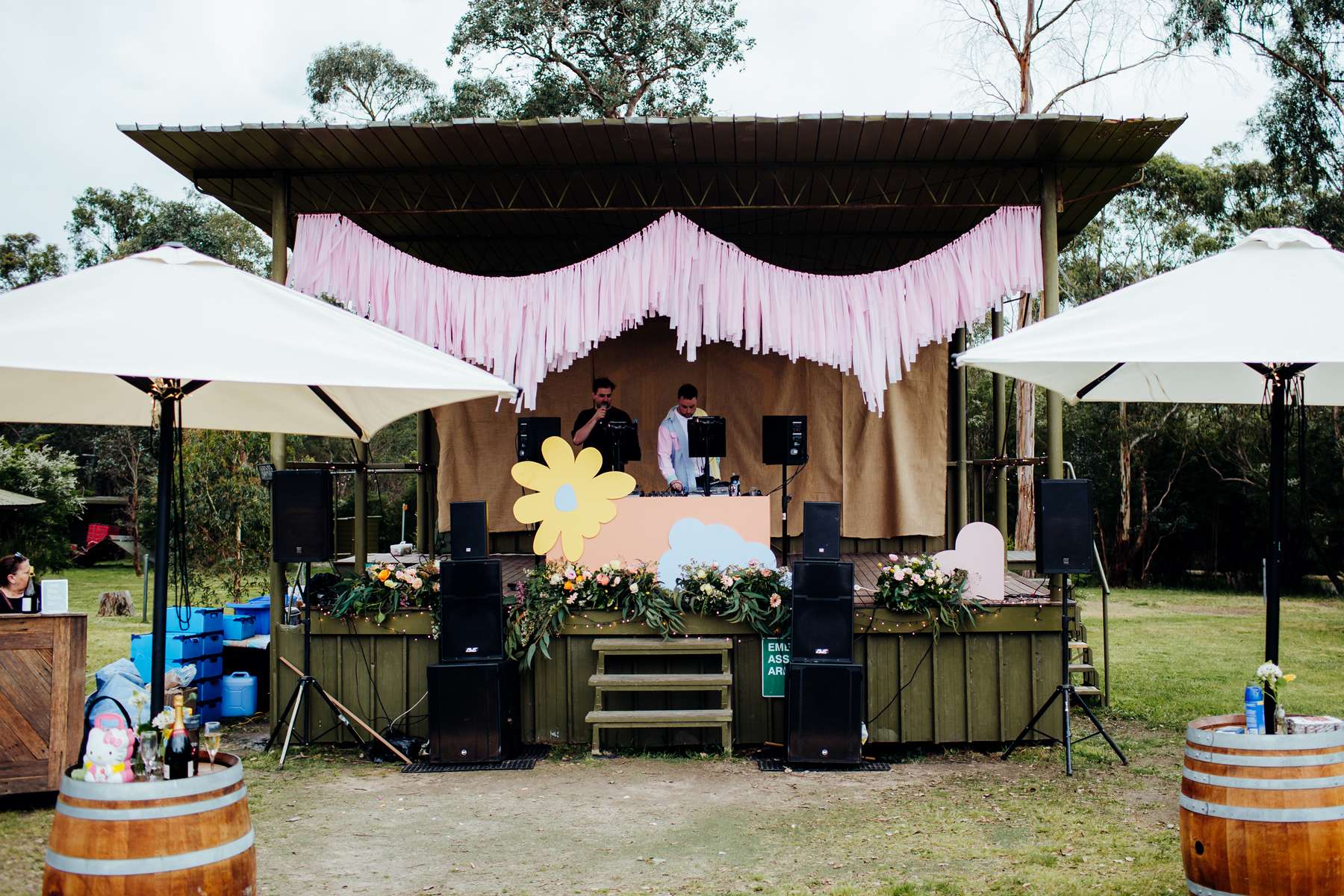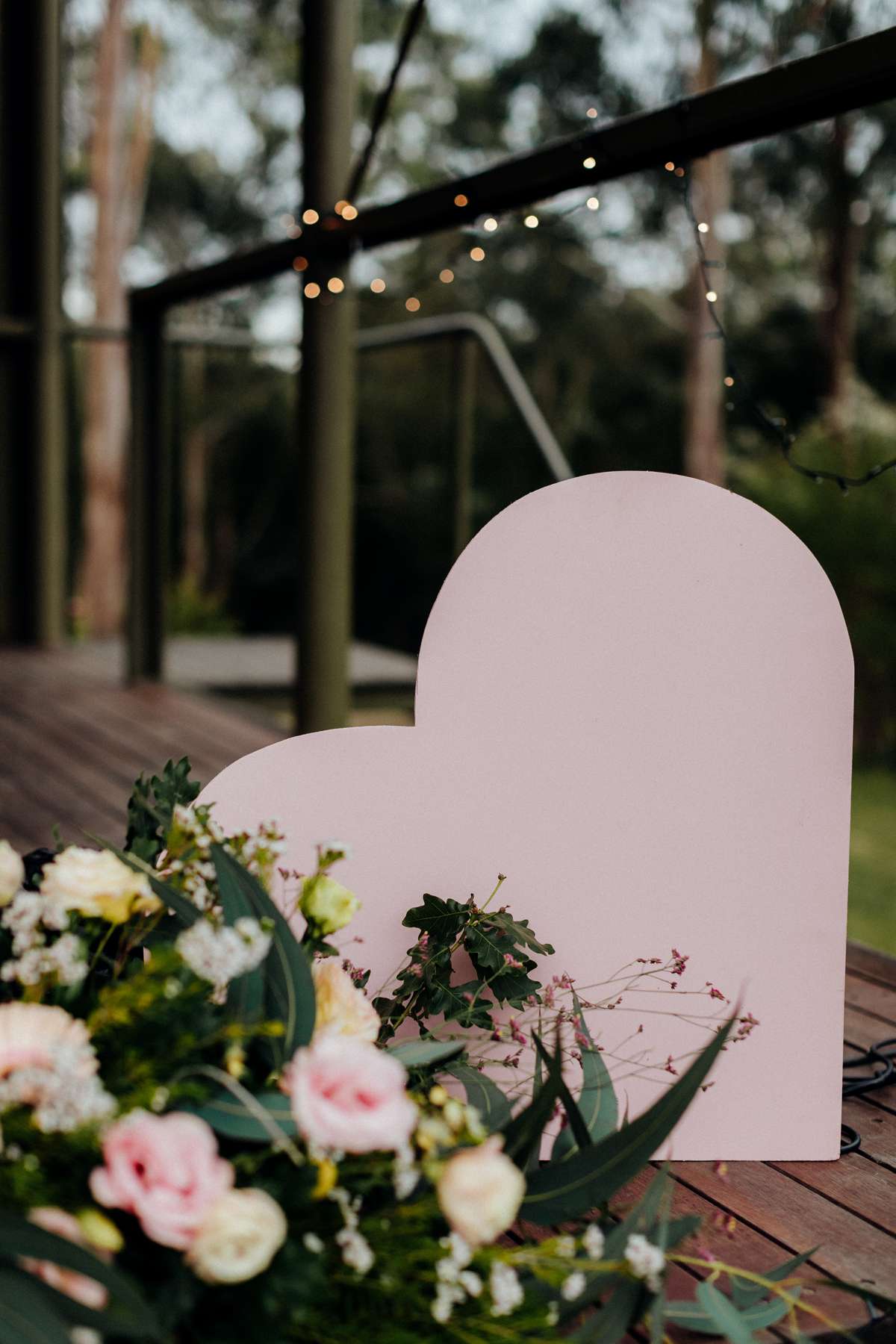 The entire wedding was a testament to Teesh and Glen's artistic talents and DIY prowess. "The whole thing was DIY – we're both artists," the bride proudly shared. "Glen and I made all the decorations. He did the shapes and cut outs (that were mainly used to cover up scout signs) and made the DJ booth, mostly from reclaimed timber. I made the hanging fringes, the tables decorations and did all the planning and coordinating."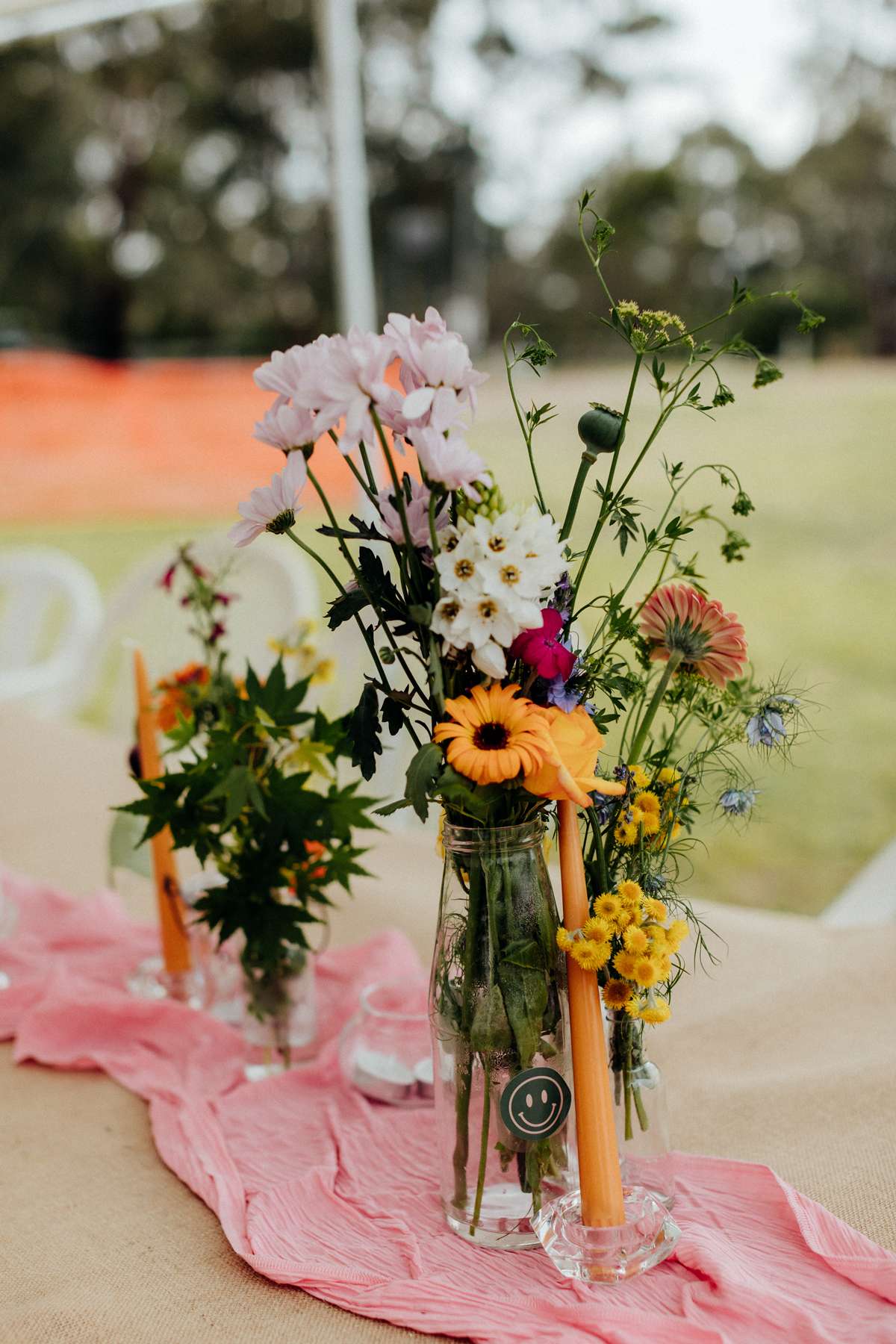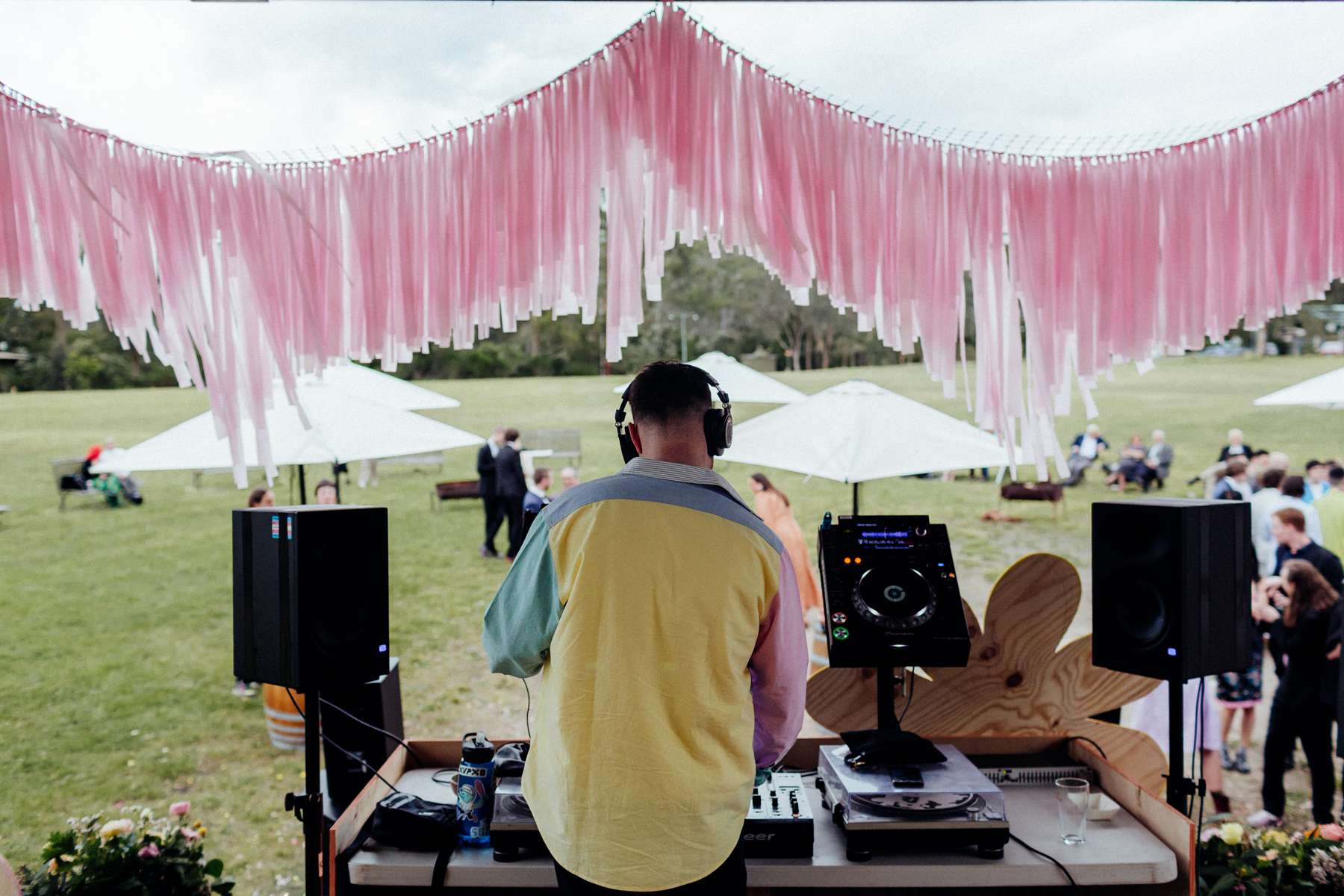 Although they found doing a completely DIY wedding stressful, the couple are forever grateful to their friends and family who helped them create their dream day, "If you have the money, DON'T do everything yourself", Teesh concluded. "We had our friend and family to help but we would have loved to have had a wedding planner or at least someone who would clear up afterwards! The stress all paid off on the day though and having all our friends and family together and seeing how beautiful everyone looked was so amazing."