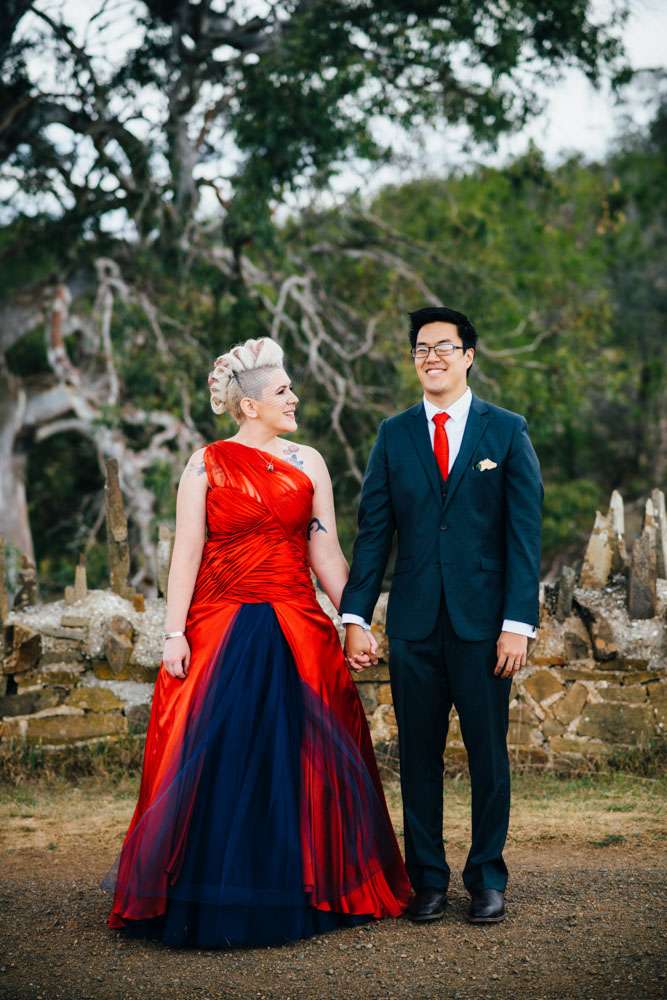 If the idea of a huge guest list fills you with dread, why not keep things simple and intimate, just like Fran and Ray did? The couple wanted to get married in a way that felt right for them. That meant keeping things small. They had just 15 guests for their ceremony, and their reception was held in their favourite restaurant.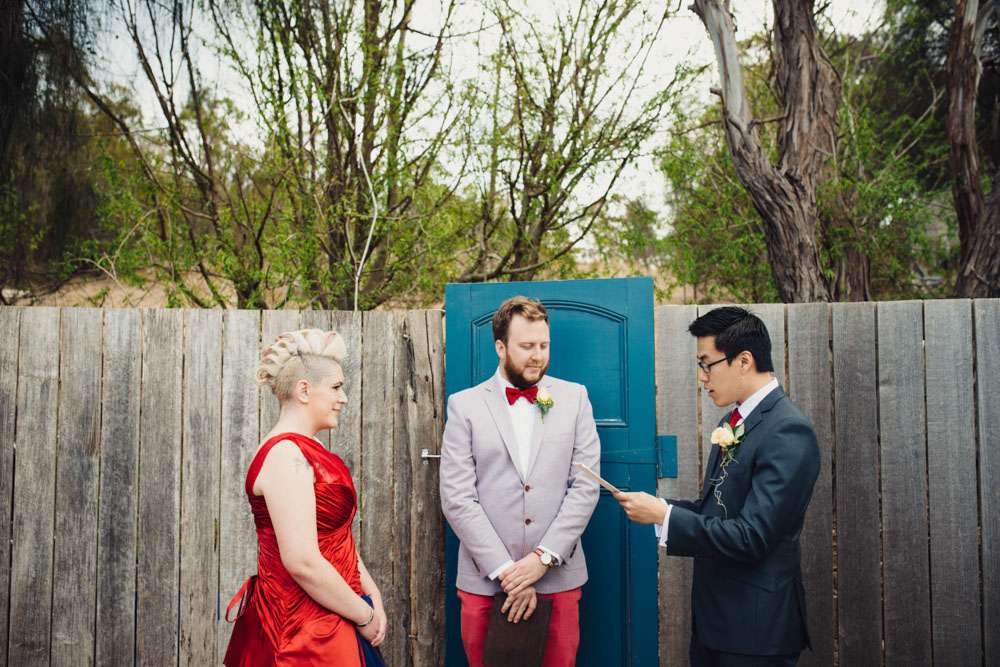 "Ray and I met through our mutual love of weightlifting (hence the cake!)", began the bride. "We actually spent the first year of our relationship apart – Ray on Guam and me in Australia. We spent a lot of time in airports and on planes. It was hard but we knew our future was worth it. He proposed on a beautiful tropical beach on Guam, New Year's Eve 2013."
"We didn't want a big wedding", she continued. "All that mattered was having our very closest people around us in a beautiful setting. One of the highlights for me was that my mum surprised me by coming over from the UK for the wedding, and Ray's parents came all the way from the USA! I was extremely nervous about meeting them for the first time the day before the wedding, but they were incredibly sweet and loving to me."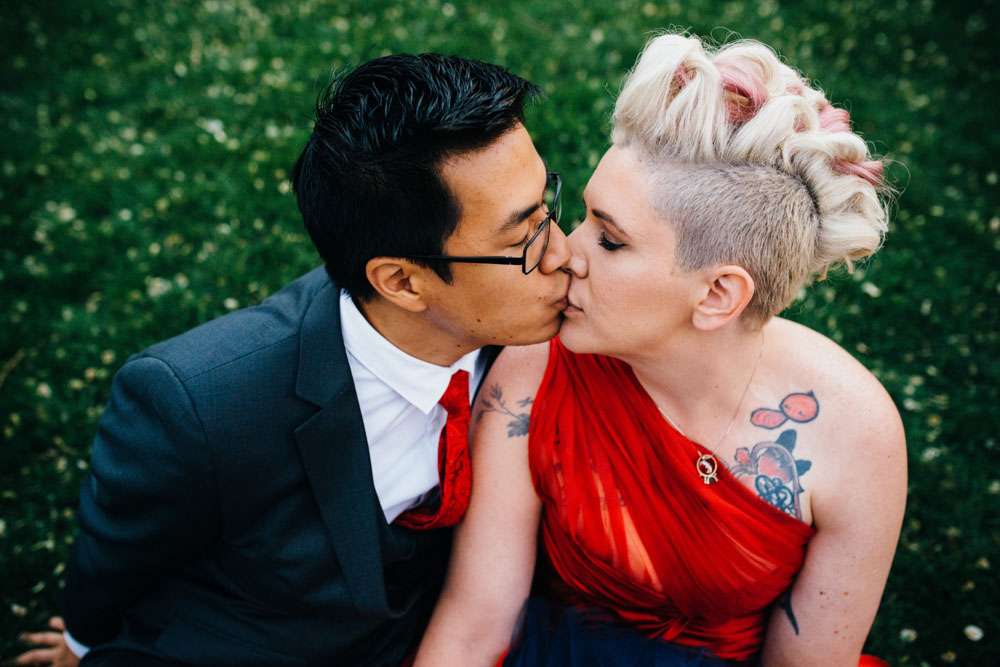 "One of the best parts of the day was the ceremony. Particularly my dad reading a passage from the Bible (although Ray and I are not religious, we wanted to be inclusive of those who are). It was so beautiful I had part of it tattooed on me at the end of the honeymoon. He also read a passage from Les Miserables, in French and in English. Ray's parents are Chinese and later at the reception, my dad also said some nice things about Ray in Mandarin which was a really moving touch. My mum also did a reading from the movie Stardust. It was perfect and had us all in tears."
The bride wore a red dress and matching Converse trainers which she covered in red glitter! Her four bridesmaids chose their own dresses from high street shops. Fran just asked them to pick someone navy blue.
"I did get quite stressed with the wedding planning", she said. "If I had it to do over I would try to relax more. I really tried my best not to be a crazy person but I'm not sure I succeeded. Luckily, my bridesmaids were amazing. Without them I would not have made it through. They picked up my frantic slack so well which enabled me to spend time with my beloved mother and meet my parents-in-law. They were honestly my lifesavers and in the end everything was perfect. I did not need to be so stressed out!"
"The day was so unforgettable and special", she concluded. "It was the perfect way to express our immense love for each other, surrounded by our closest loved ones in a gorgeous location."