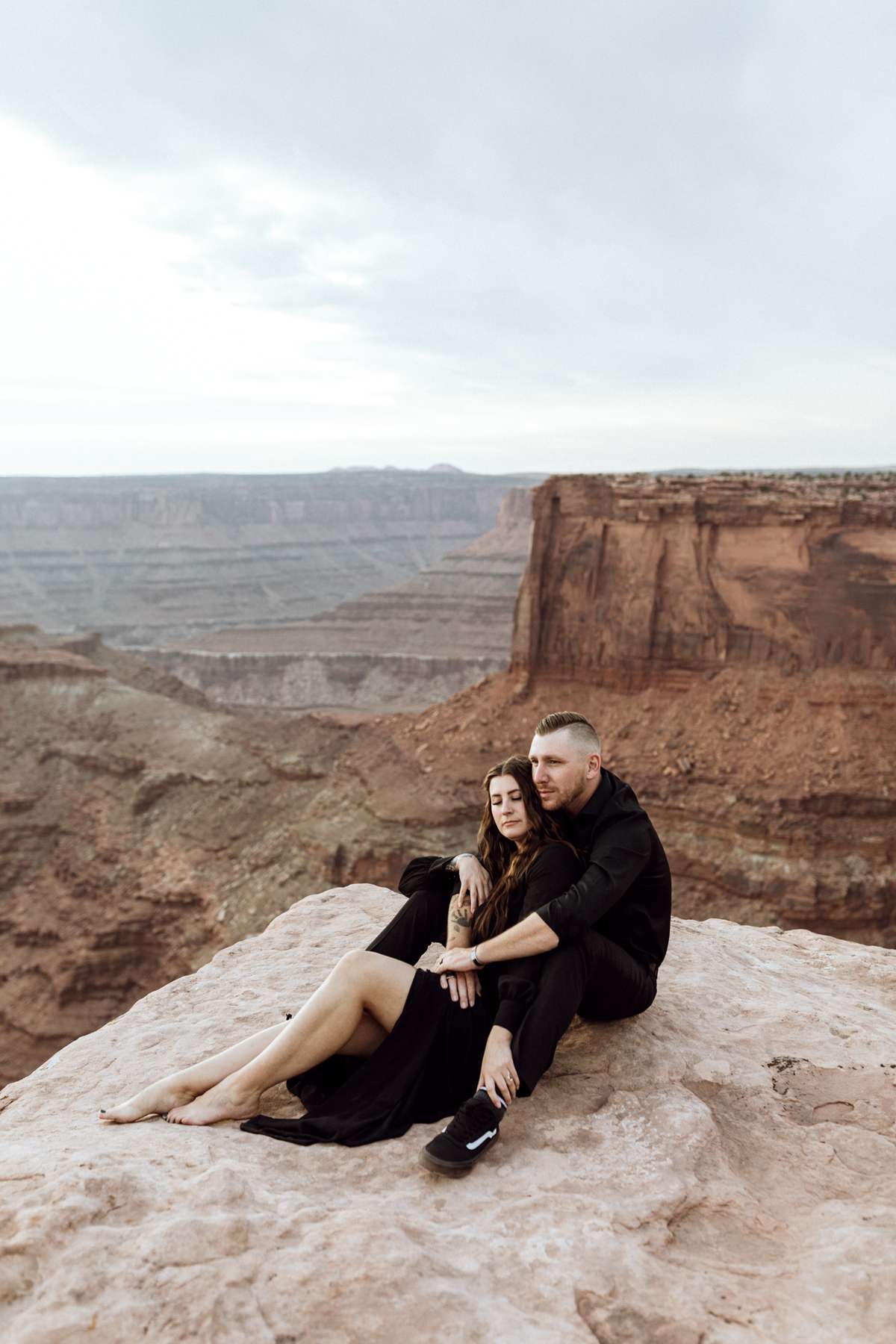 Having both been married before and done the big, traditional wedding thing, Candice and Kiel knew they wanted to do something entirely different for their wedding. Candice had visited Dead Horse Point State Park in Moab, Utah a few years previously and while she was there set some new intentions for her life. Just a few weeks later she met Kiel so it felt very fitting to go back to this beautiful and meaningful spot to say their vows.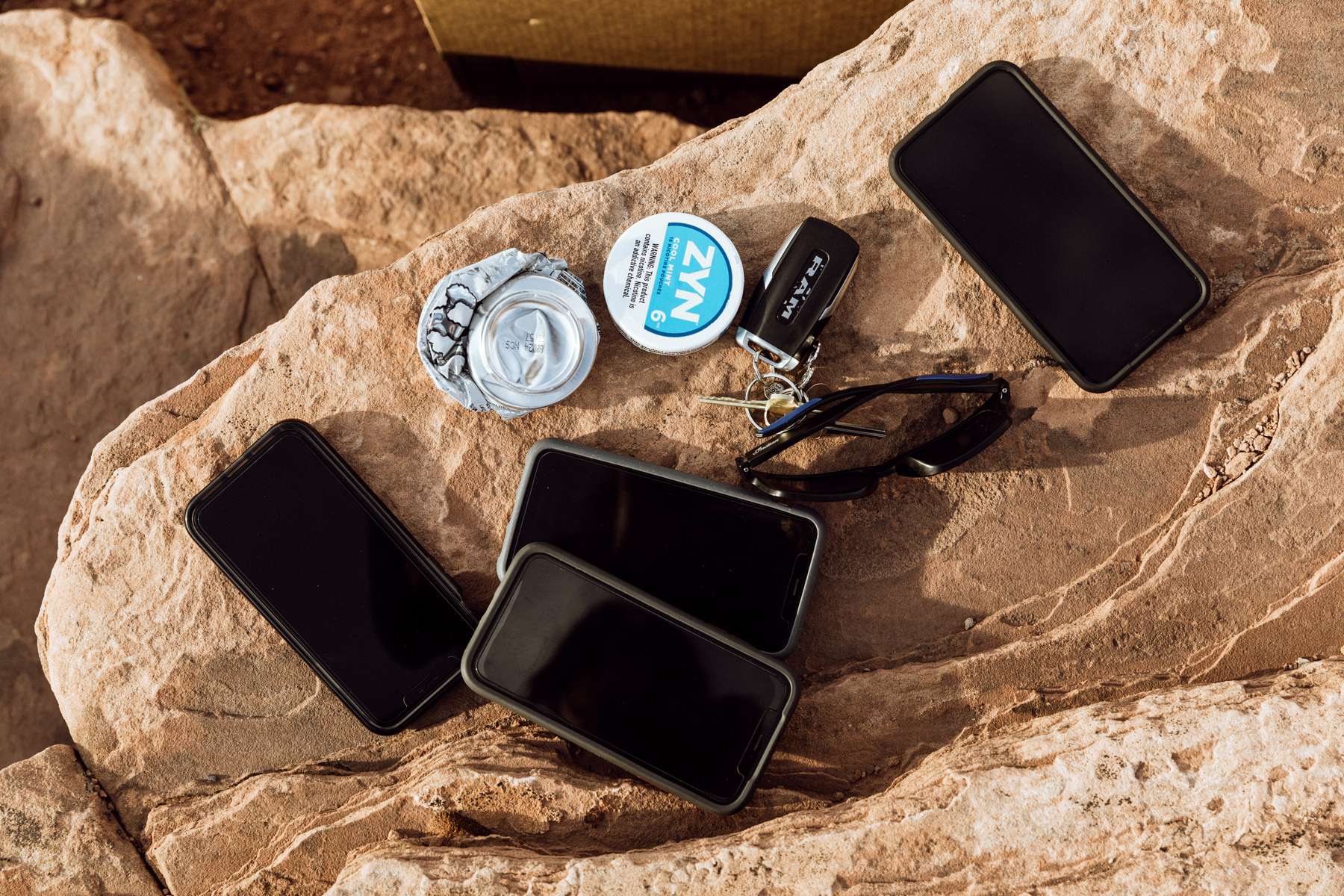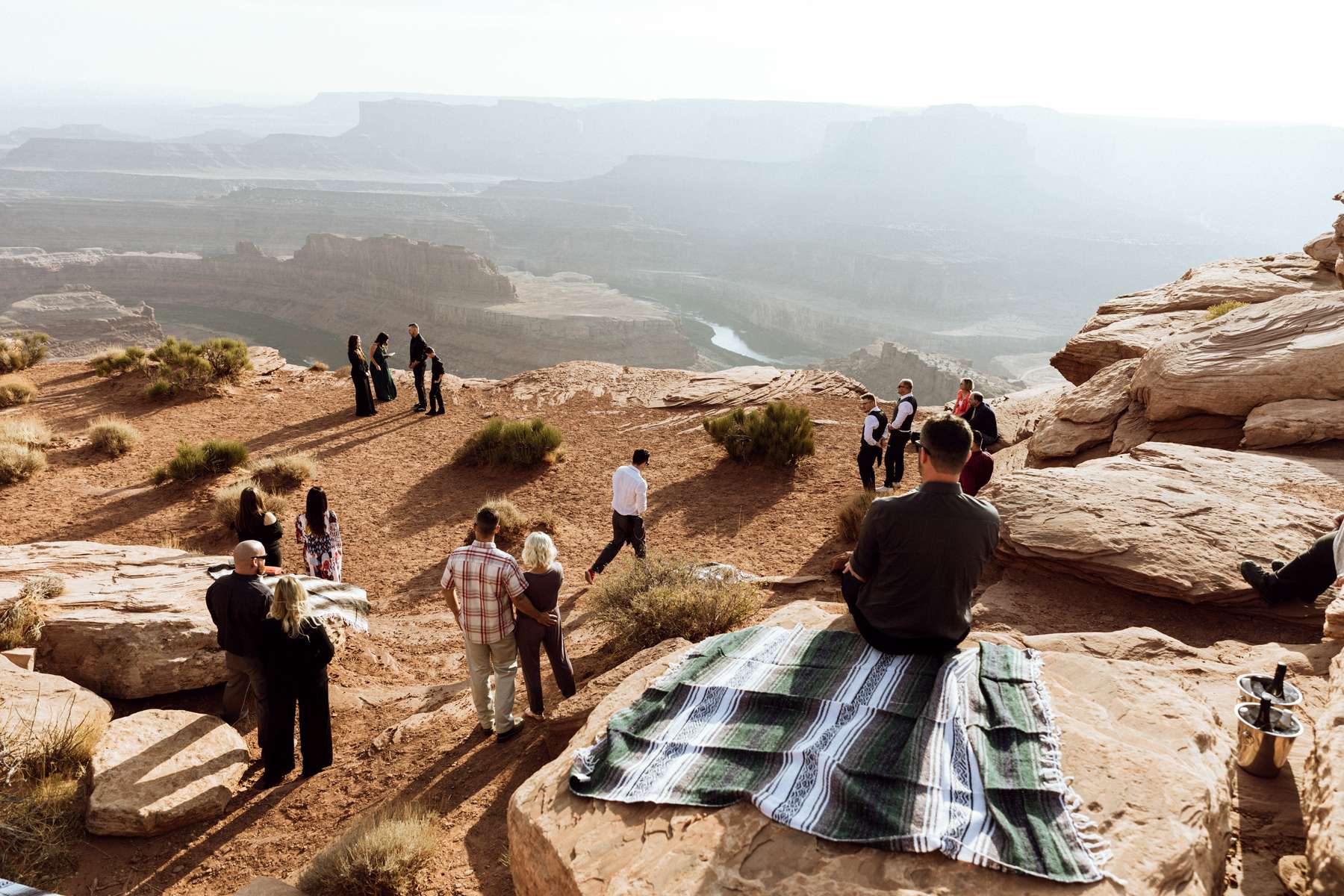 Describing their wedding theme as "Moody Desert Magic," Candice also wore black, which was a very daring choice for a Utah wedding! "We wanted something small, a little wild and intimate" she said. "Something where I could be barefoot and we could do whatever we wanted."
Their officiant was a close friend, which made the ceremony even more meaningful, and as well as saying vows to each other, Kiel said some vows to Candice's son too. "Kiel surprised me by including my son and sharing vows with him too. This ended up being my favourite moment of the day."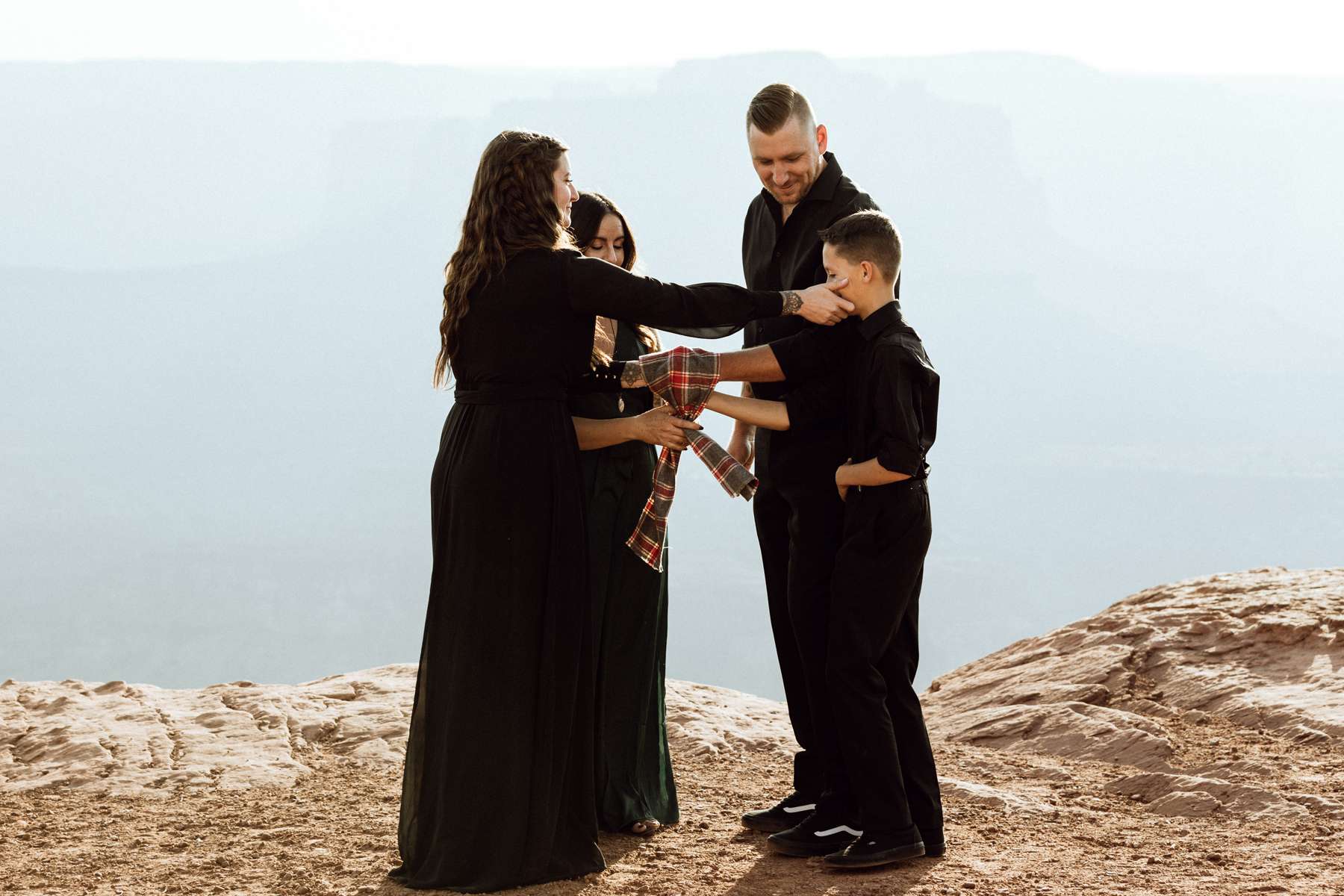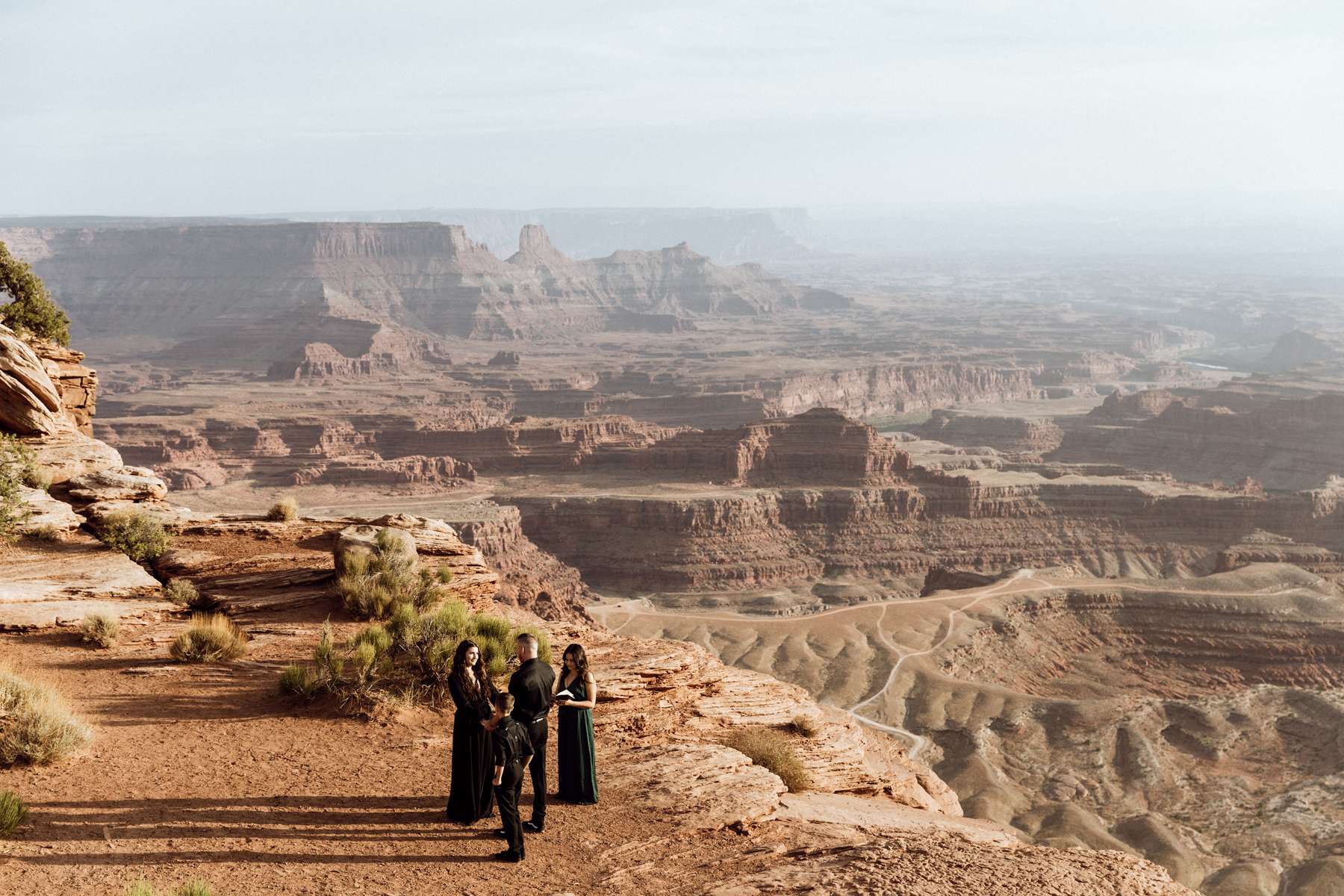 After the ceremony and their photo session with photographer Emily Klarer, the couple and their guests headed back to the AirBnB they had rented for a meal. "It was VERY casual", said Candice. "After the ceremony we had a champagne toast and then headed back to our AirBnB for dinner and a party."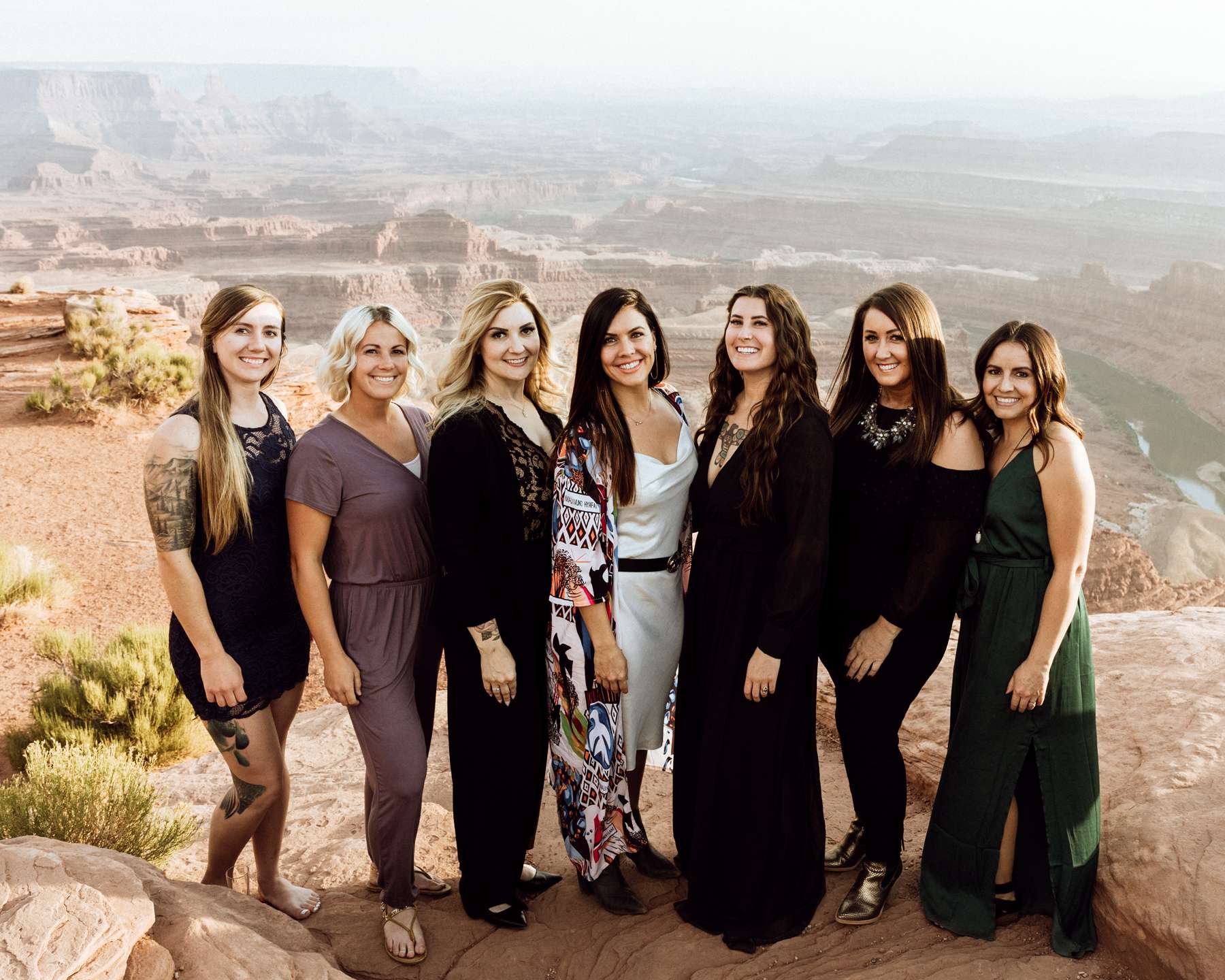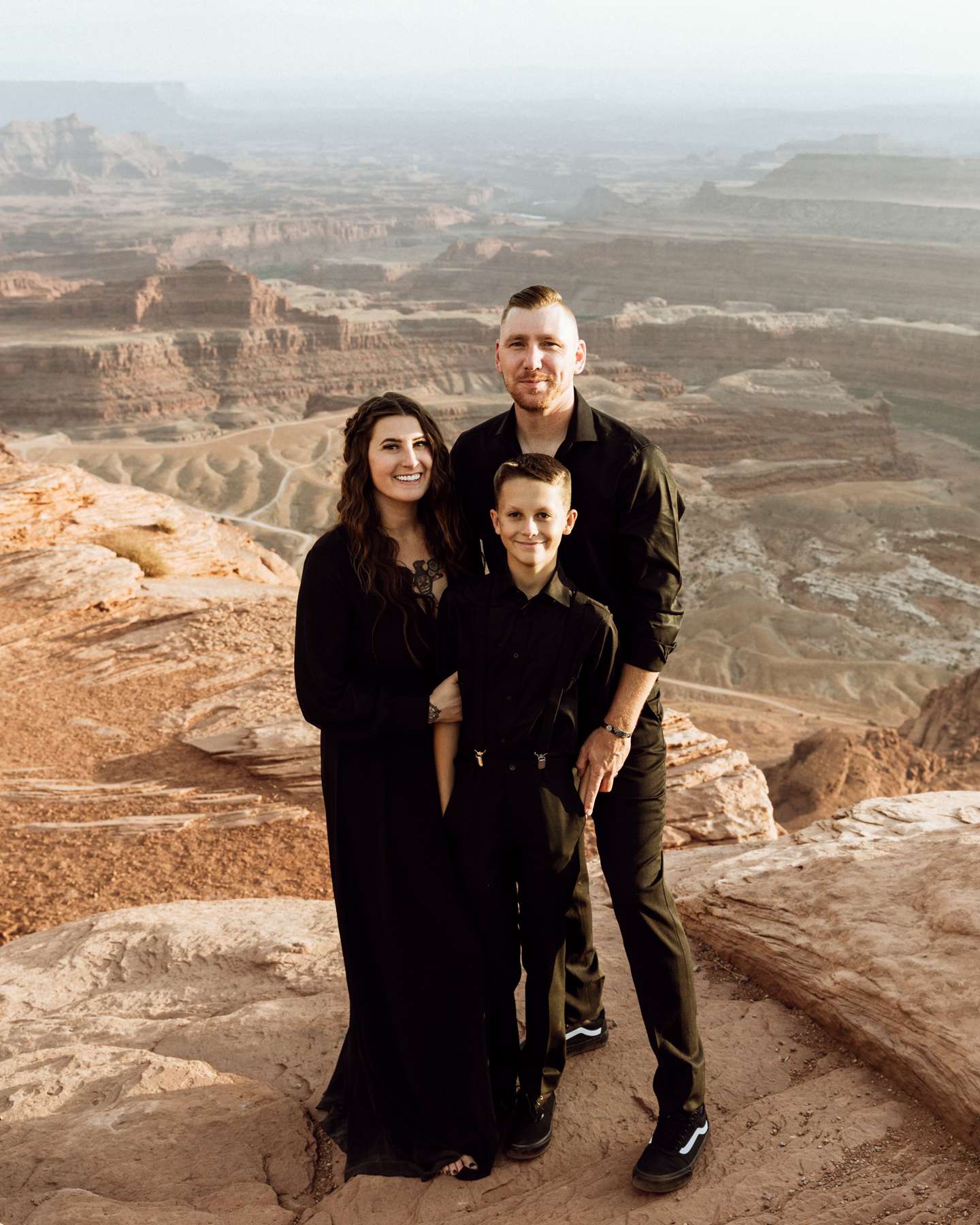 When asked about their favourite parts of the wedding planning process, Candice shared, "Doing what we wanted and not caring what other people thought." The couple truly embraced the idea that a wedding should be a reflection of themselves and not bound by traditional expectations.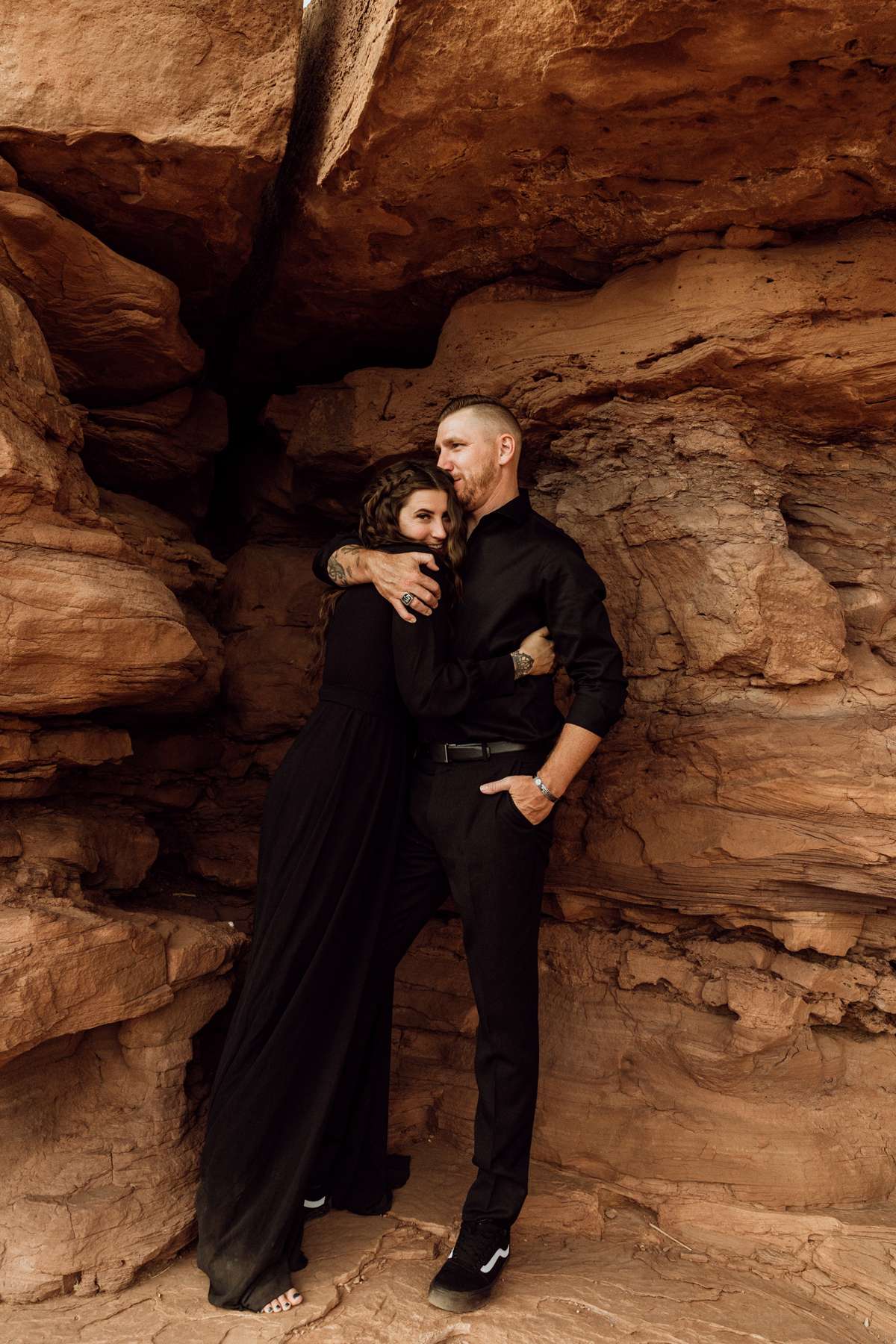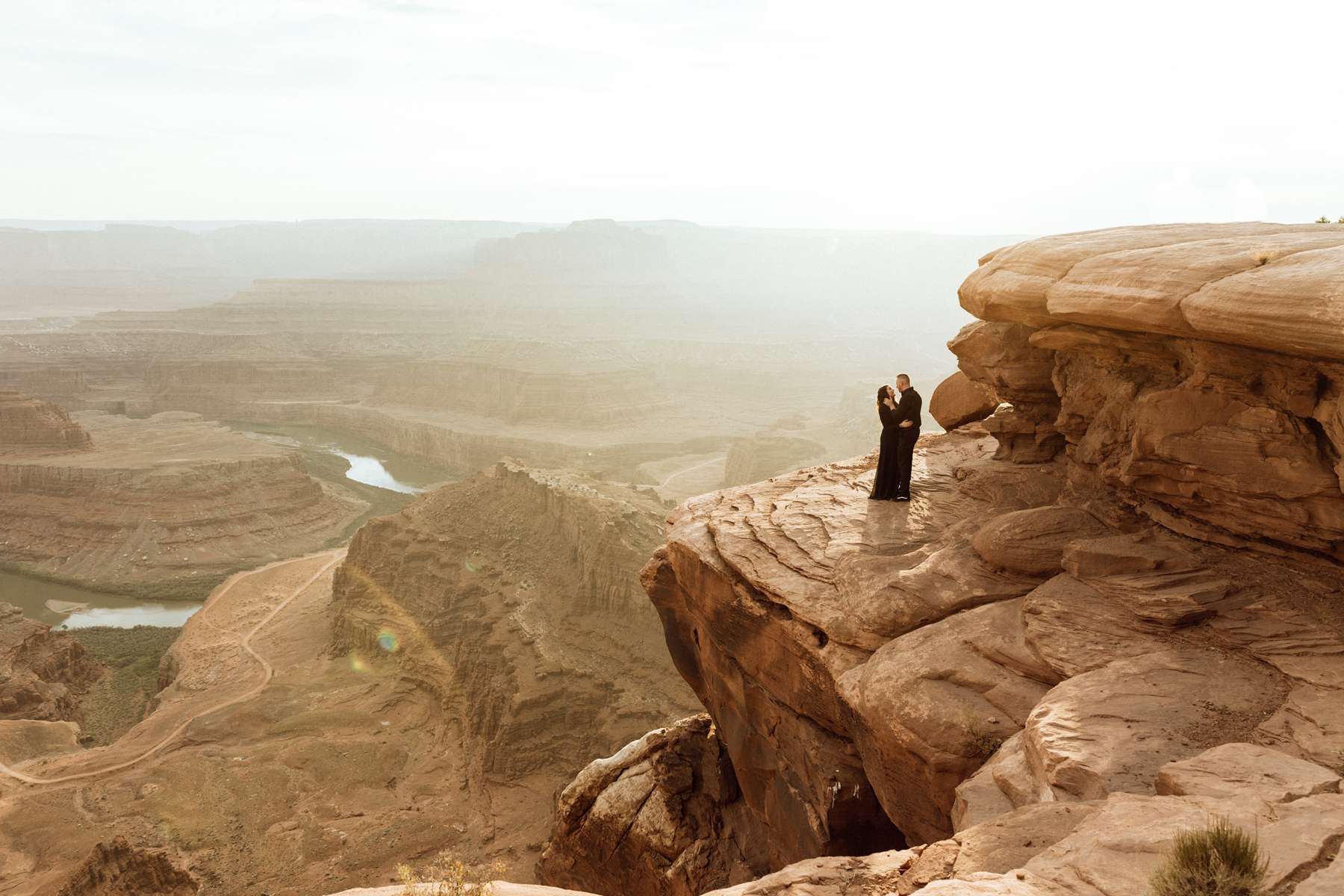 "It was perfect the way it was," she concluded. "I worried about the weather, but it turned out perfect. Our advice to others is to let go of the traditional ideas about what a wedding should be or look like (unless you like that sort of thing) and do whatever the fuck you want. Planning a wedding doesn't have to be stressful and make sure to create an experience the two of you will be fully present for and actually enjoy."