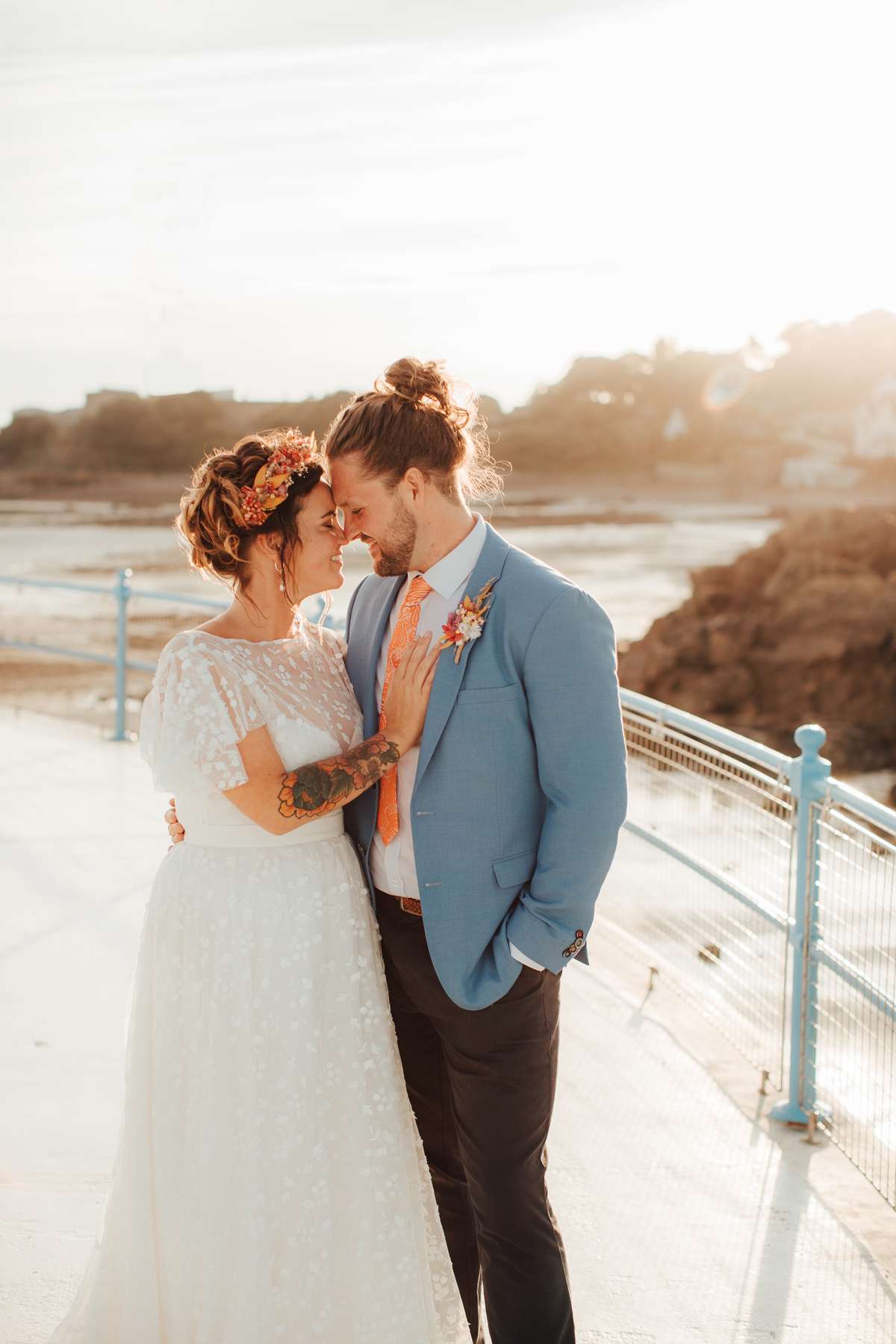 In a heartwarming tale of childhood sweethearts reuniting after years apart, Jess and Luke embarked on a journey that led them to their enchanting wedding on the beach in Jersey. Their wedding was a celebration of love, creativity and their "genuine ecstaticness that we were getting married".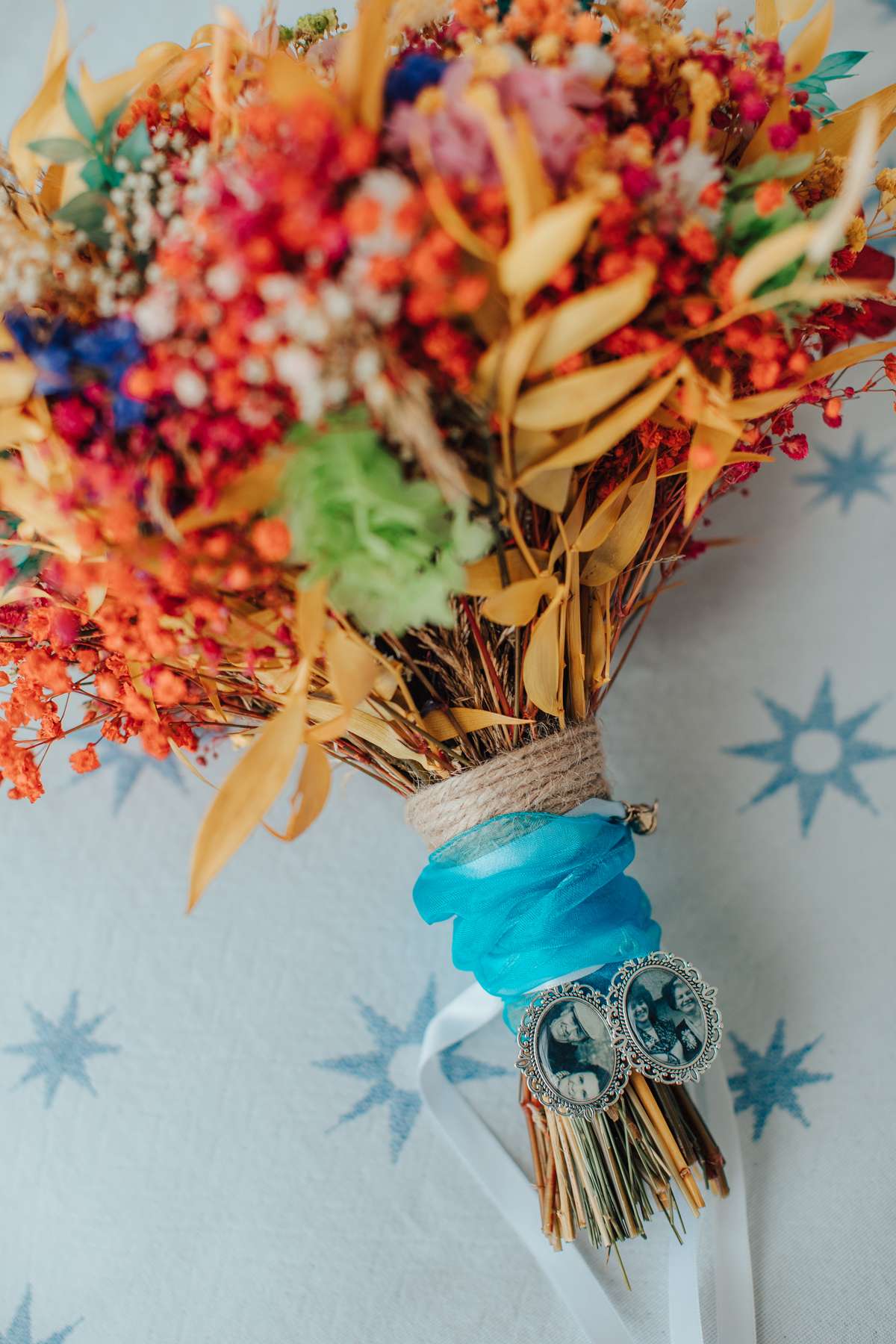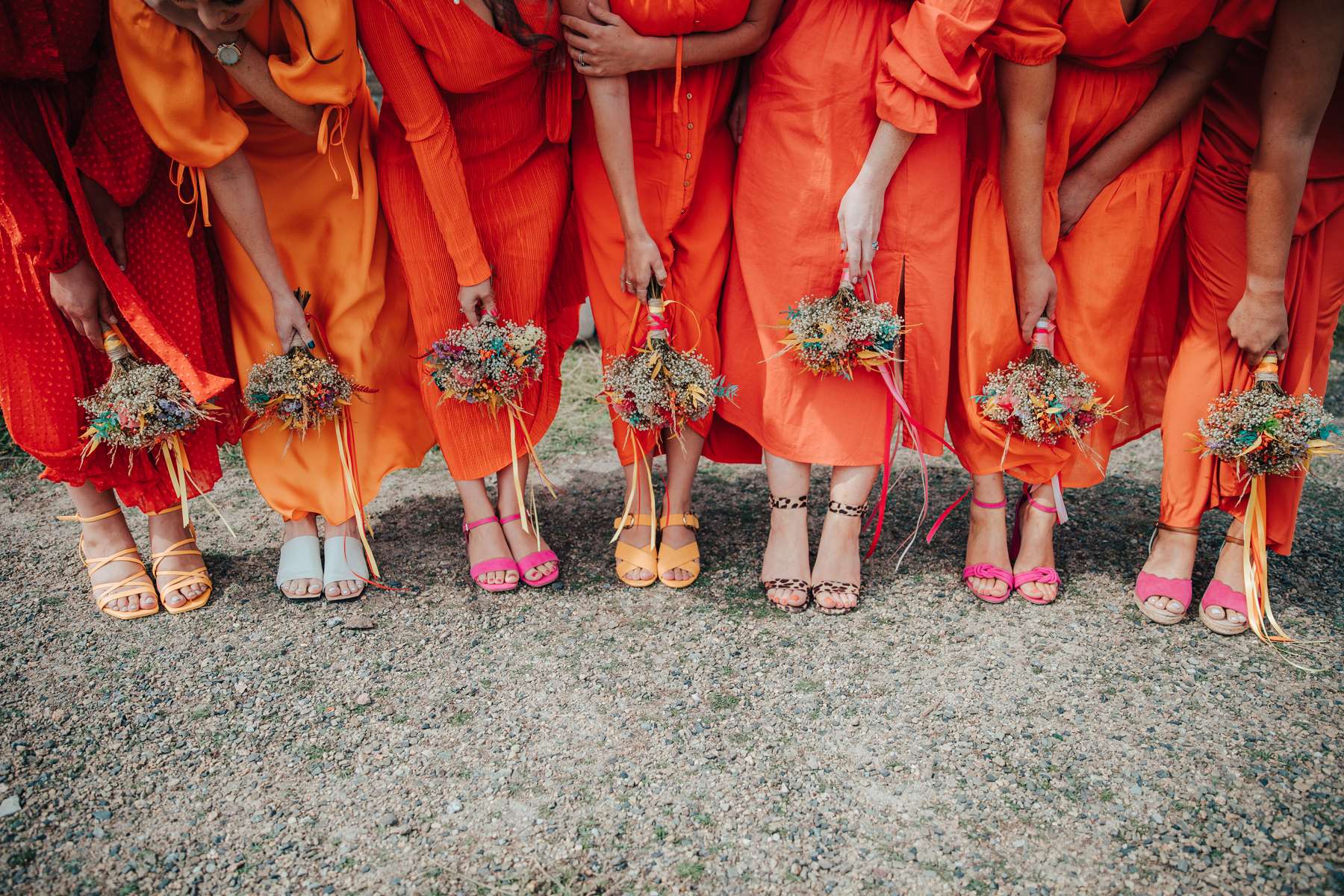 "Our day was full of love, bubbling with happiness and genuinely felt like us!" Jess told us. "Everything was handwritten, homemade and REAL. We didn't want it to look 'professional'. We wanted the mistakes on the handwritten signs, so it was obvious we'd made things ourselves."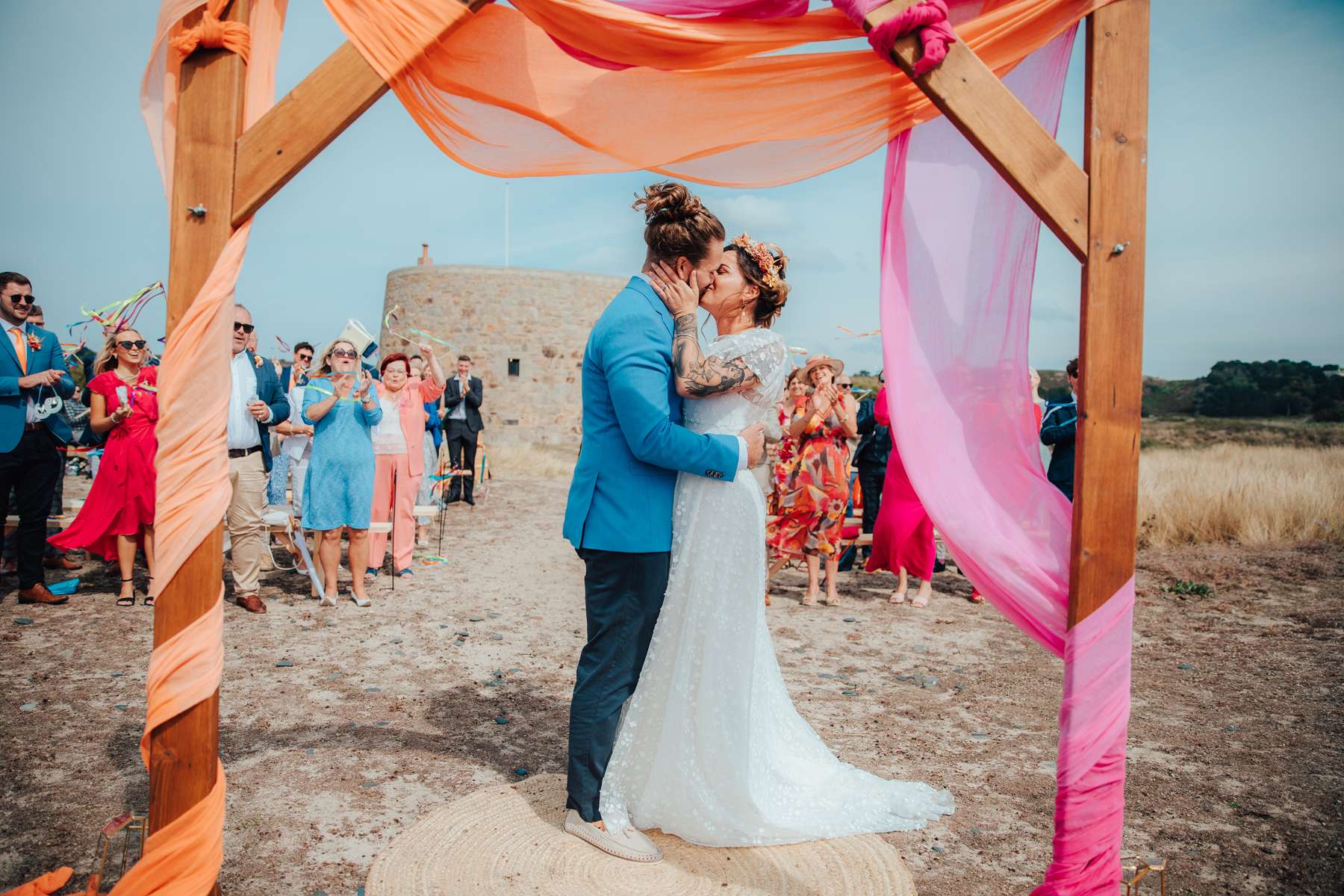 The day kicked off with a unplugged ceremony where guests were not only asked to not take photos, but told by the celebrant to turn their phones off before they began. Jess explains, "We didn't want people feeling self-conscious while singing, recording each other or not being present. So, the entire thing was very much 'unplugged'."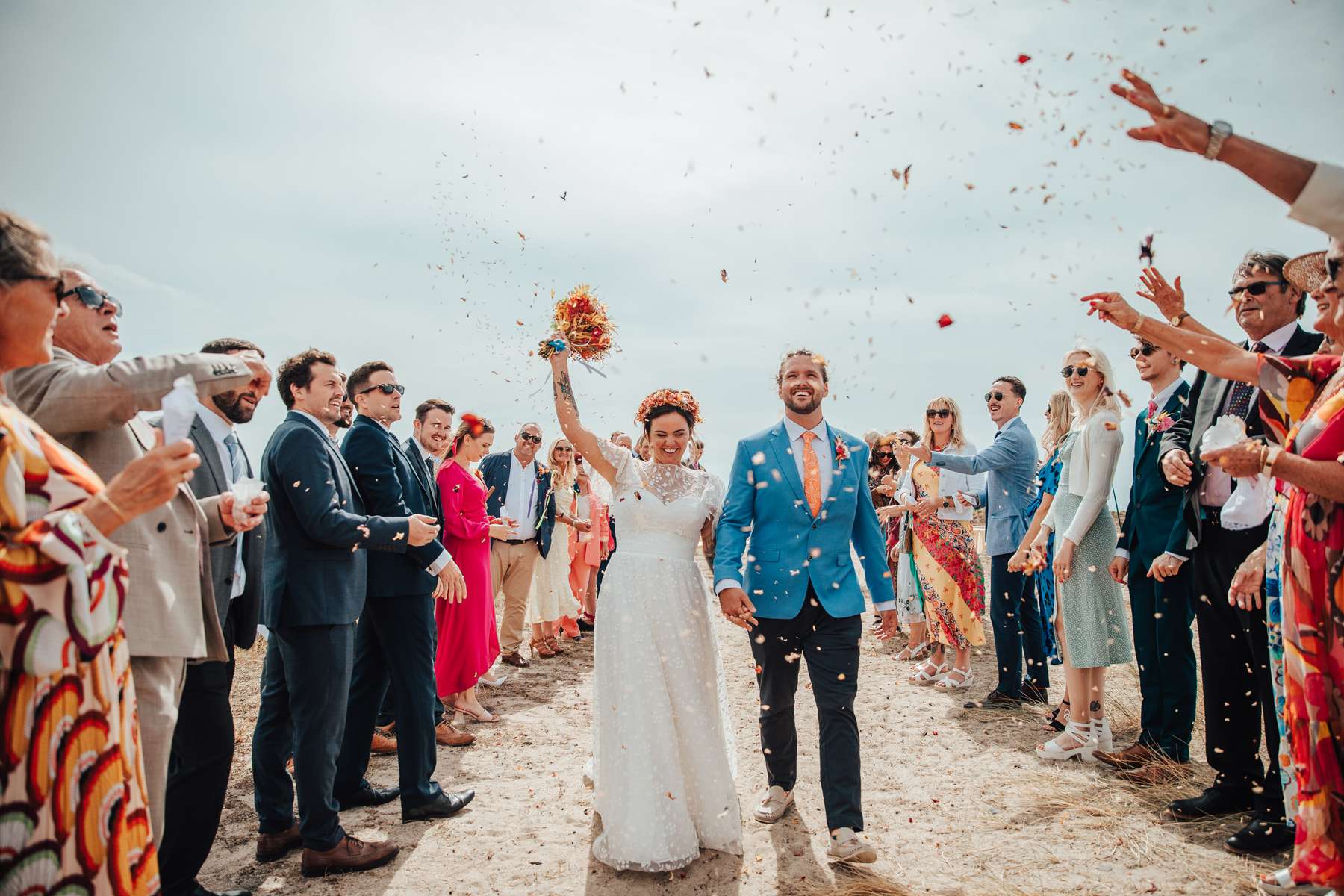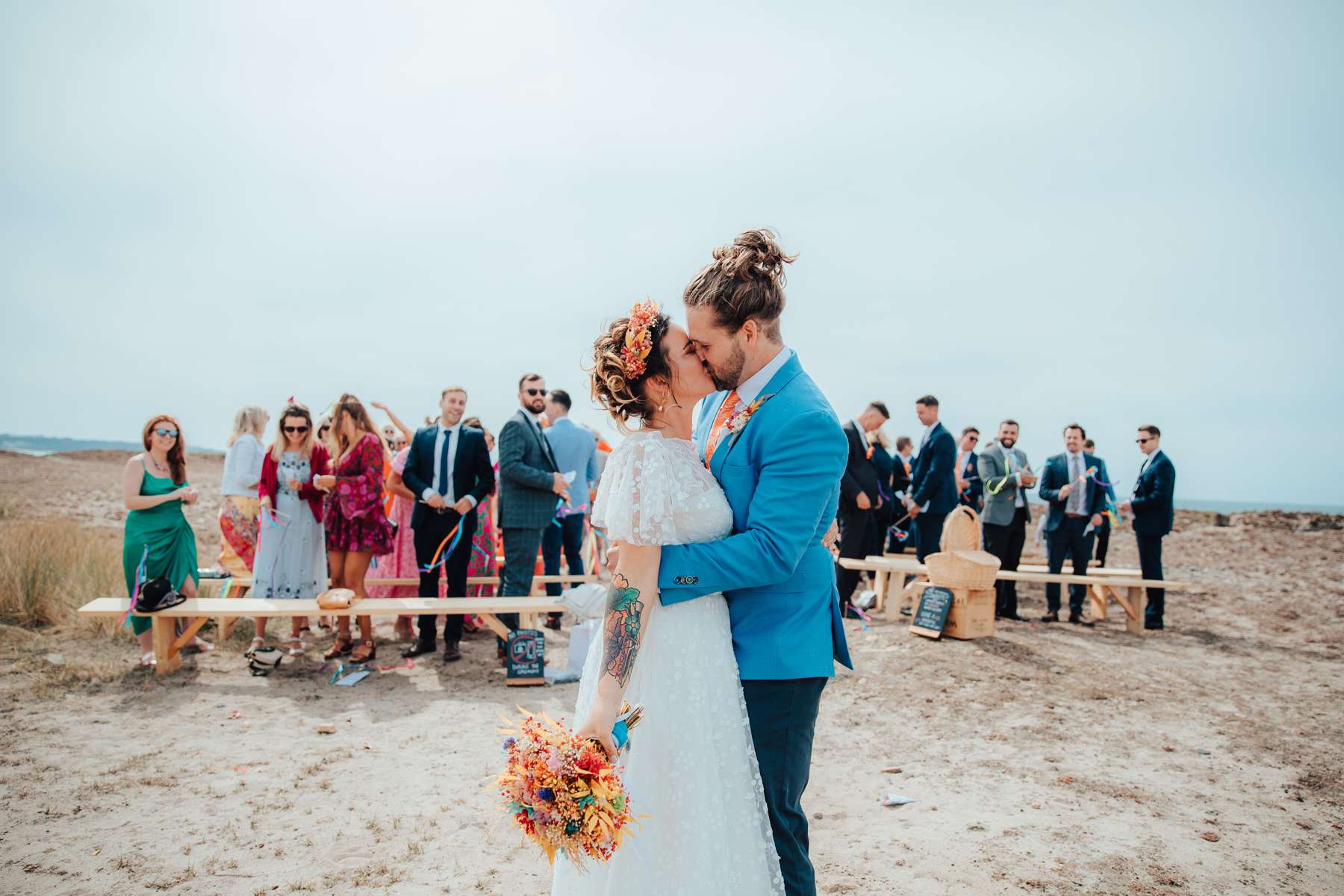 The beach ceremony also featured a brass band, the boys arriving to the James Bond theme and the bride walking down the aisle (waved along by ribbon sticks) to Can You Feel the Love Tonight? "Guests were sat on little benches facing the ocean, and it was high tide", she continued. "The sound of the ocean in the background, plus the brass band playing live was just magic."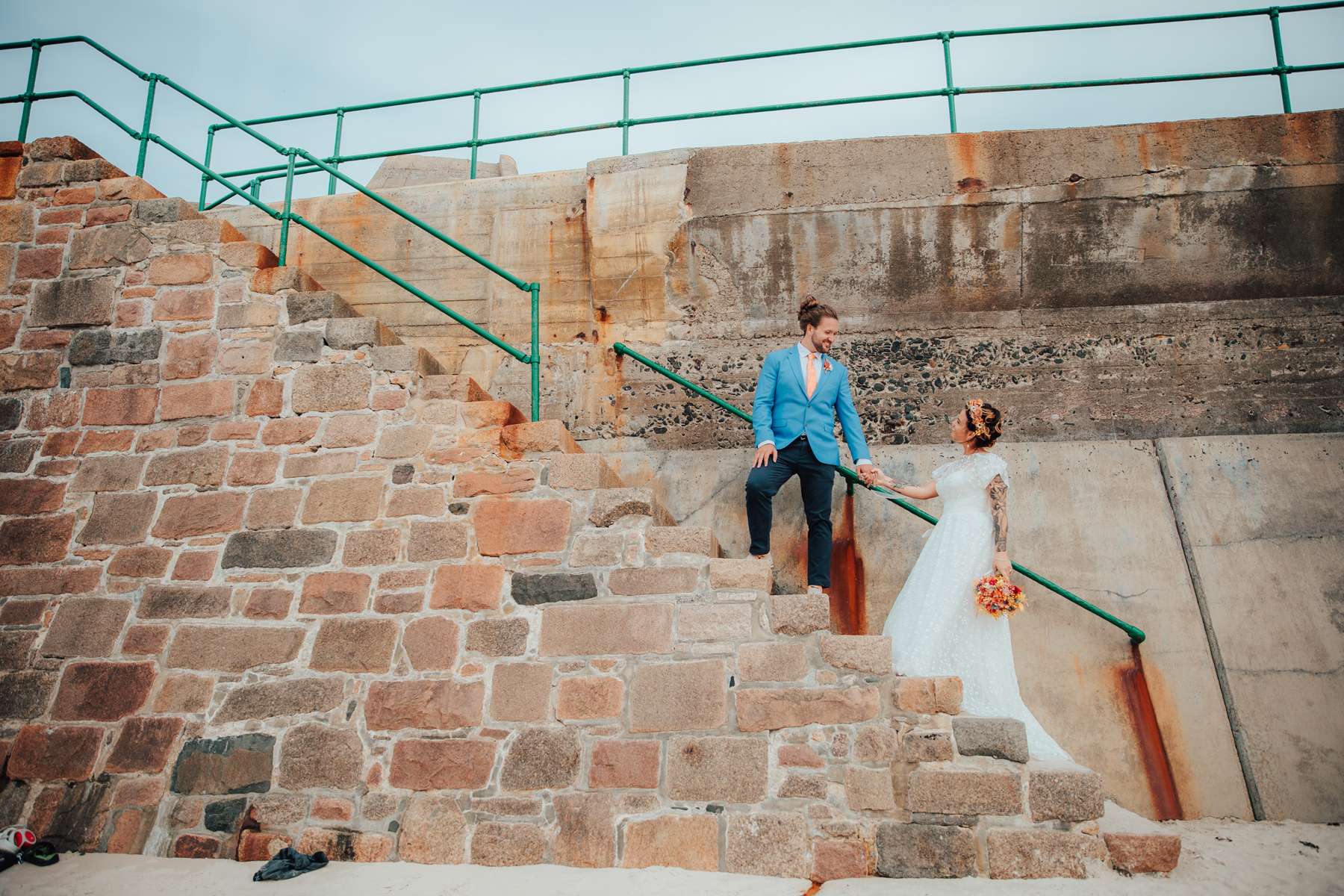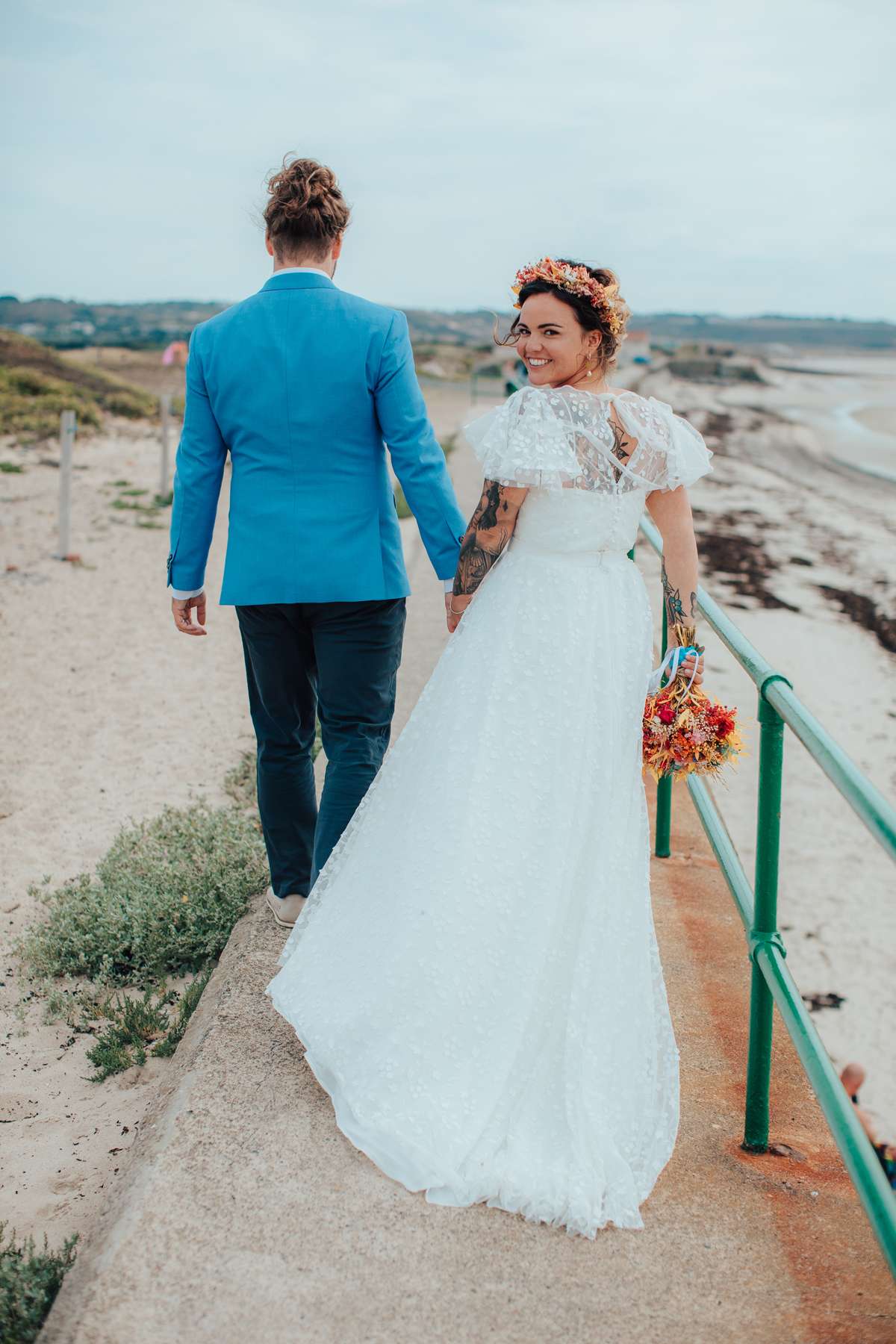 "We had a beautiful and funny reading called Love Me When I'm Old by Bee Rawlinson, we all sung the Friends theme tune and we had another reading written by me! I wrote and read our story of how we met, and why we were getting married. It was funny and real and raw and it ended with me saying that I was marrying Luke because he was the best man I had ever met, and I was so proud that he was my first love and now my last love, too." Finally, after their self-written vows they walked back down the aisle to the Spice Girls!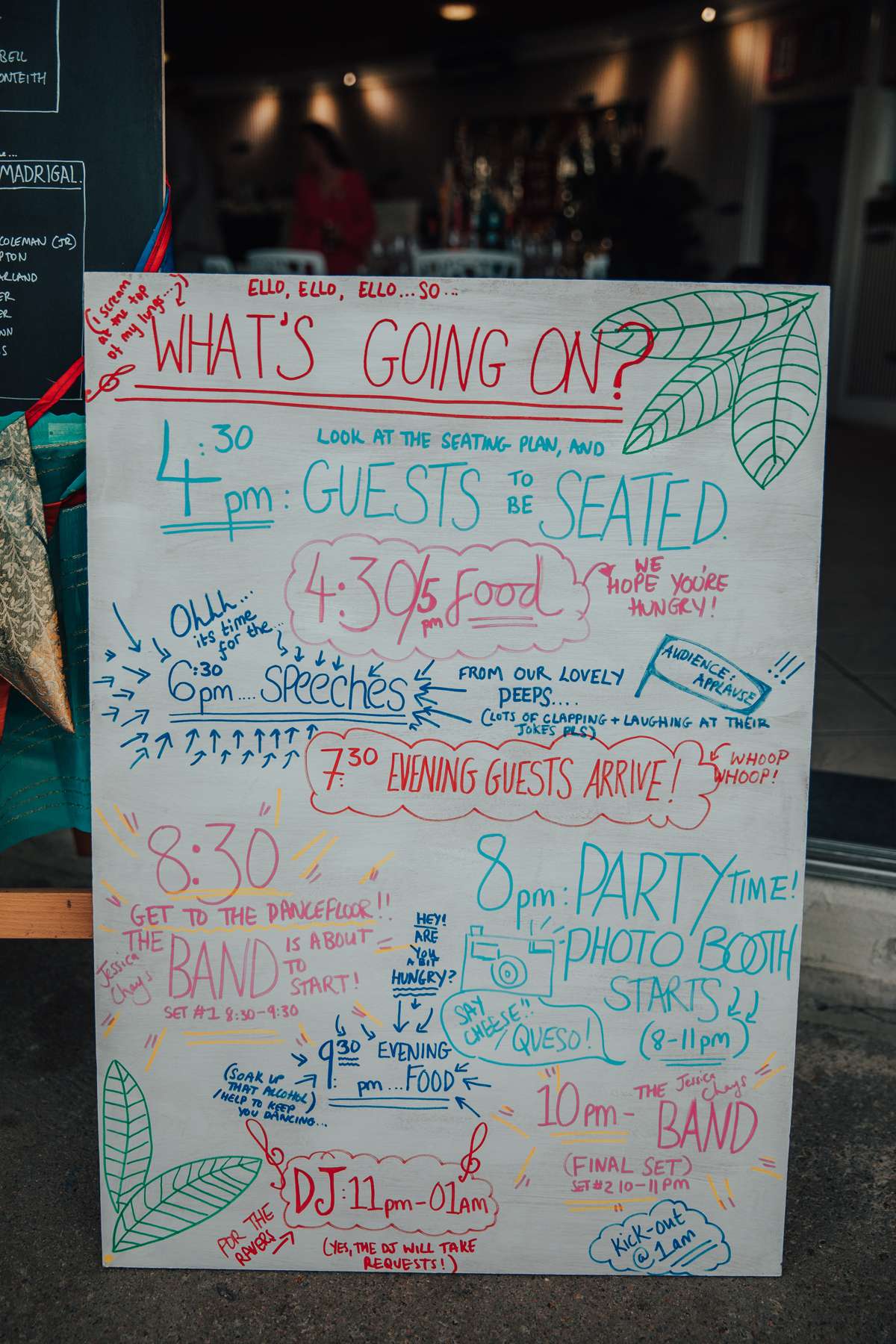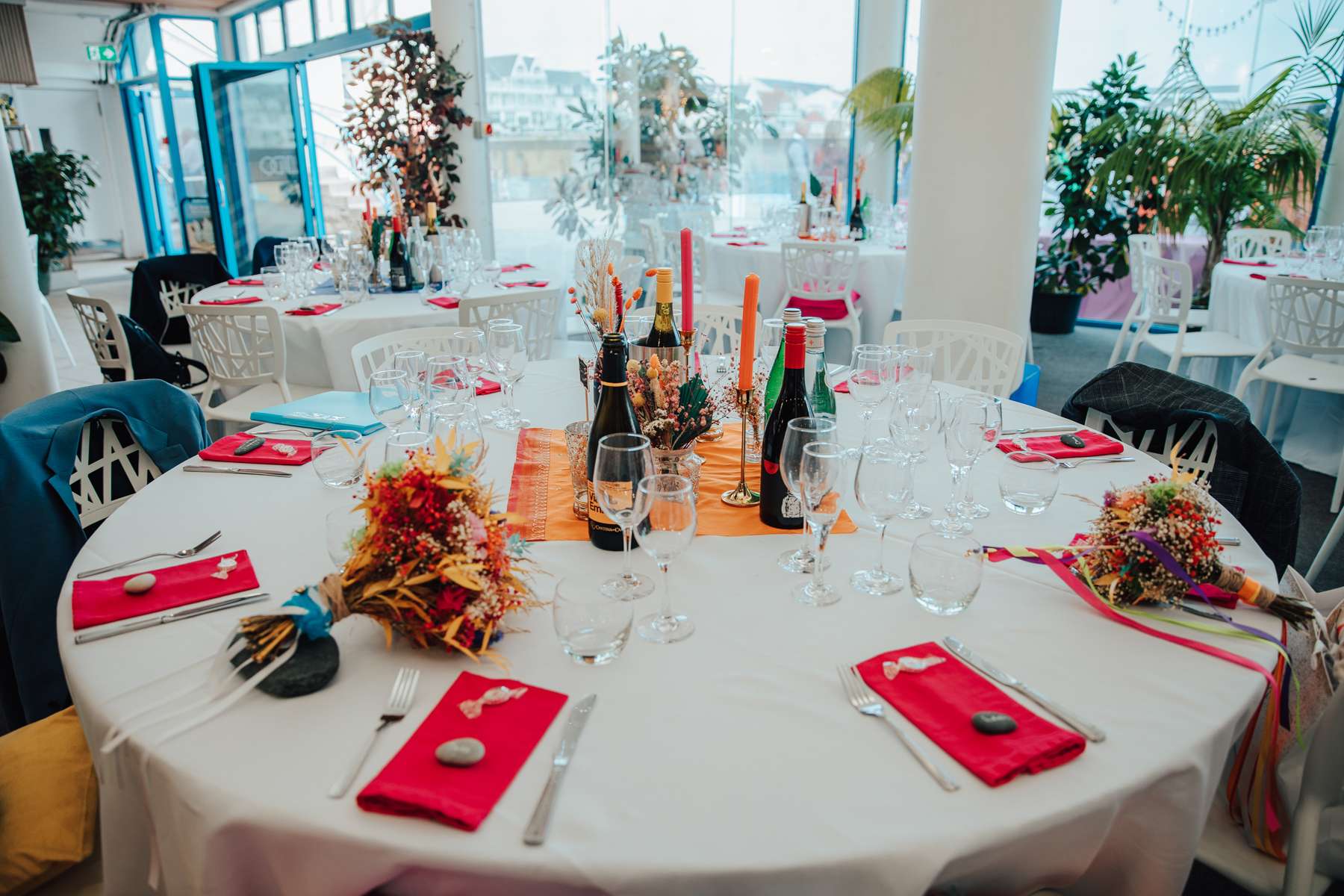 The colour scheme of the day was inspired by the hues of a sunset, with orange for the bridal party and pink for their families. Homemade bunting made from beautiful and bright sari off-cuts purchased during their travels in Sri Lanka adorned the venue and tables were named after funny phrases and inside jokes shared between Jess and Luke. The cake was made by the bride's sister and the place names were handwritten on pebbles collected from the beach where they got engaged – and then returned to the beach afterwards.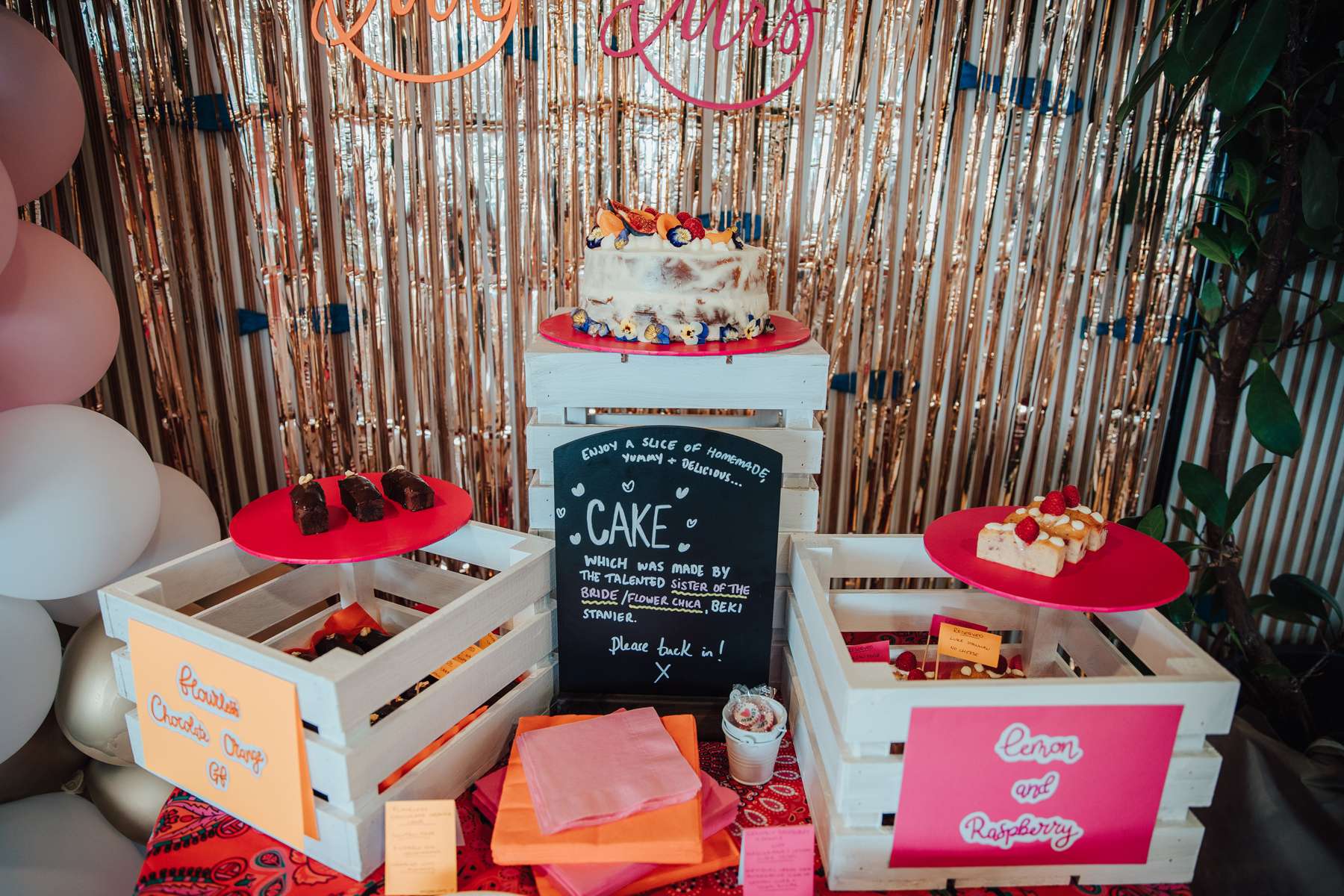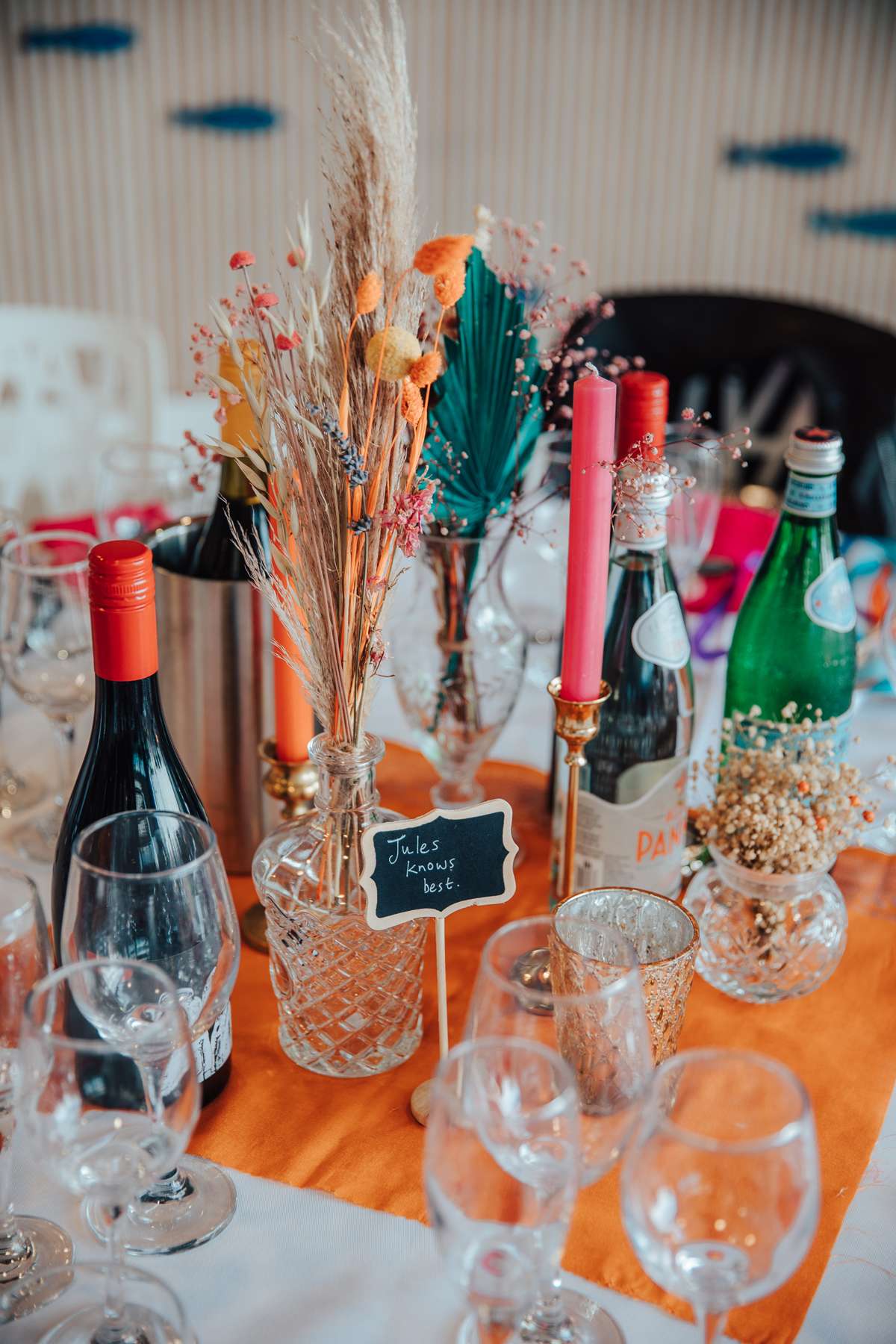 Jess offers some valuable advice for couples navigating wedding planning, "There is pressure to be traditional and pressure to ditch all traditions", she said, emphasising the importance of finding the meaningful aspects that resonate with you as a couple. "Listen to your gut but respect the decisions of loved ones as well. It took me a while to work out that it was OK that I actually I liked the tradition of wearing white and of having my dad walk me down the aisle, but that I didn't want to have certain things like the cake cutting, religious vows or only giving my dad an opportunity to speak."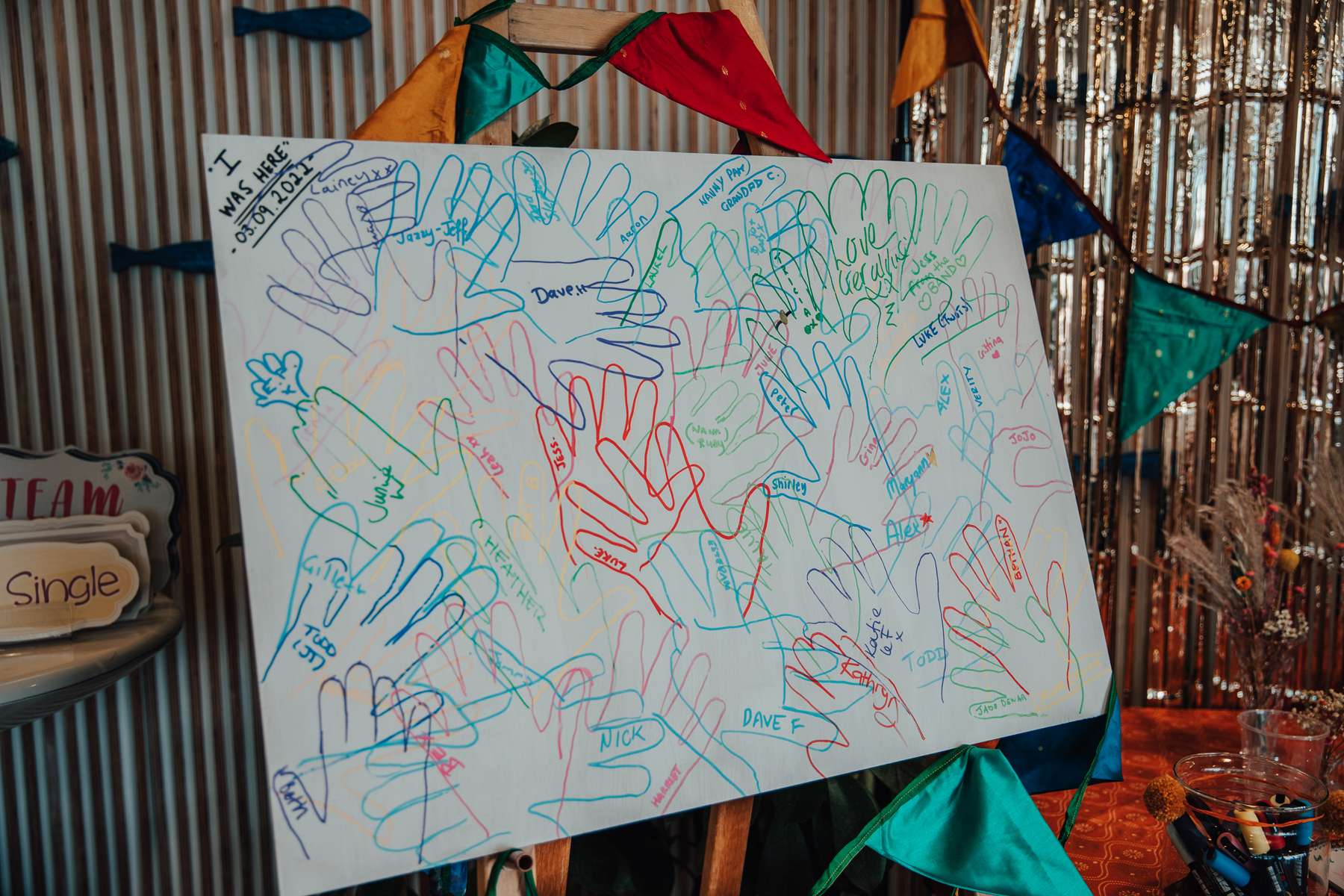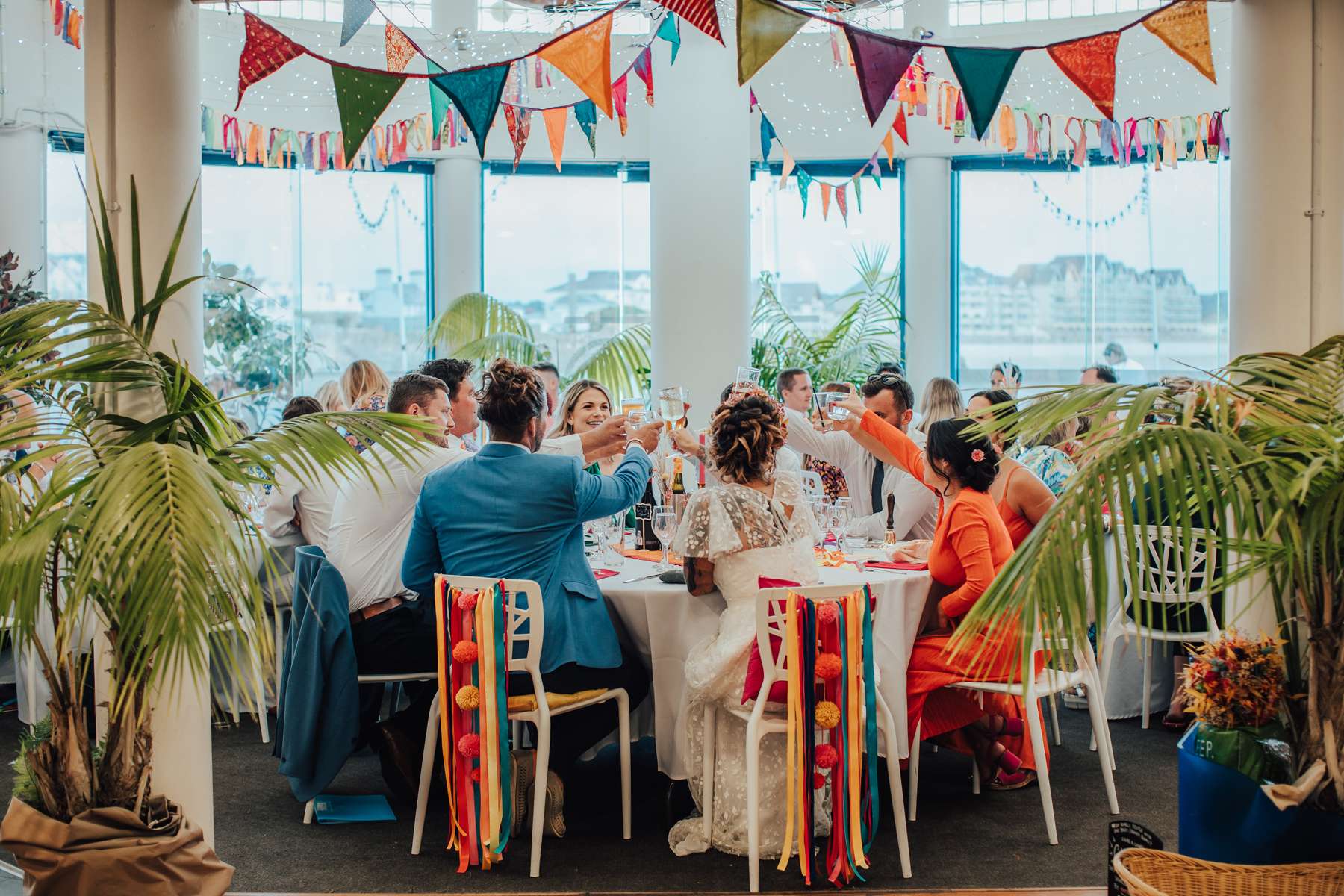 However she ended with the best advice of all, "Immediately subscribe to Rock n Roll Bride magazine so you can see a large variety of weddings!" she said. "Start by working out what budget you are comfortable spending. Everything else can come later but working out the budget should be number one."