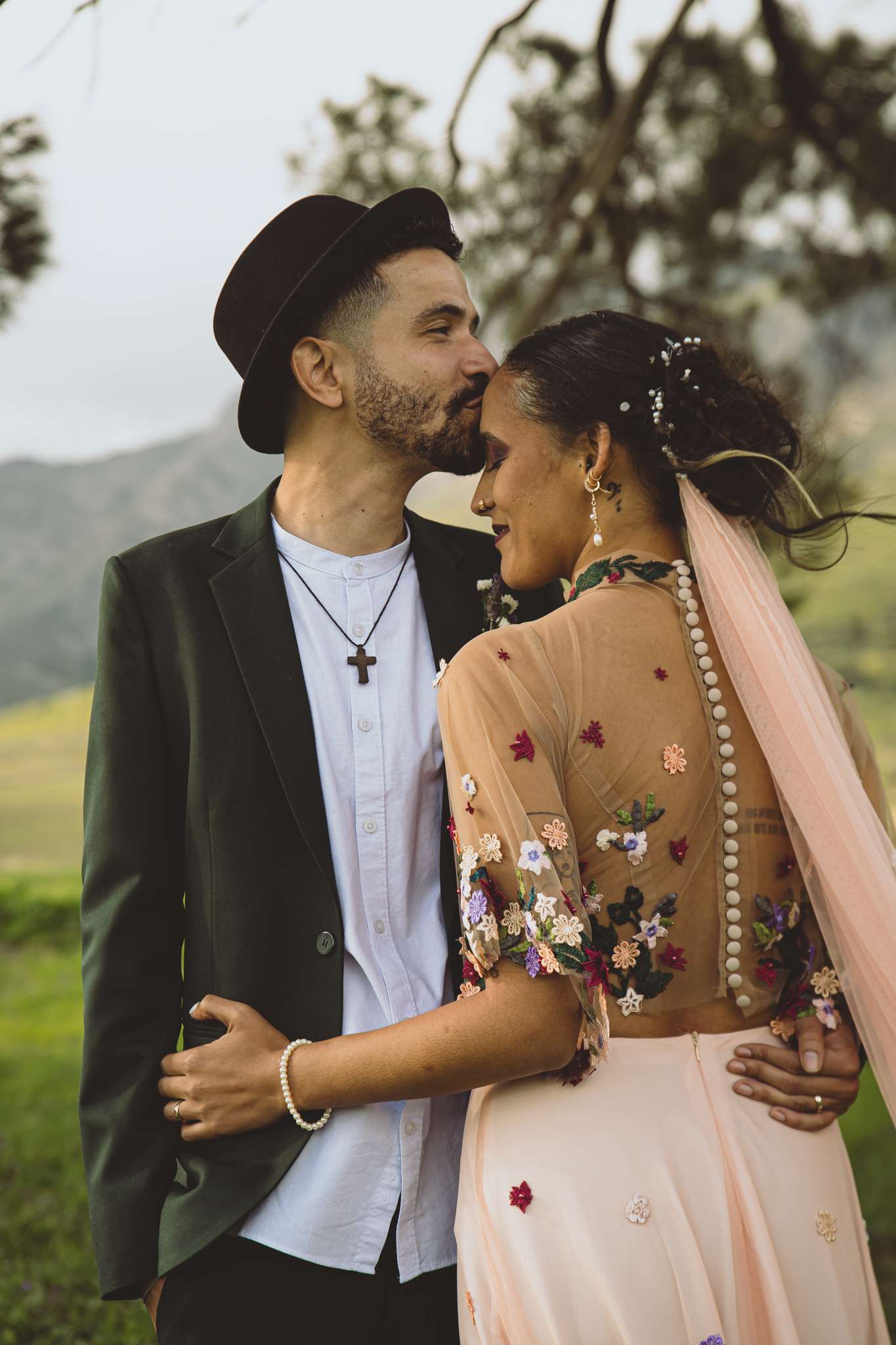 When an invitation asks guests to wear sneakers in order to maximise feet on the dancefloor, you know the wedding is going to be one hell of a party! Neeka and Bruno combined their South African and Mozambican cultures across their playlist as well as the rest of their wedding day.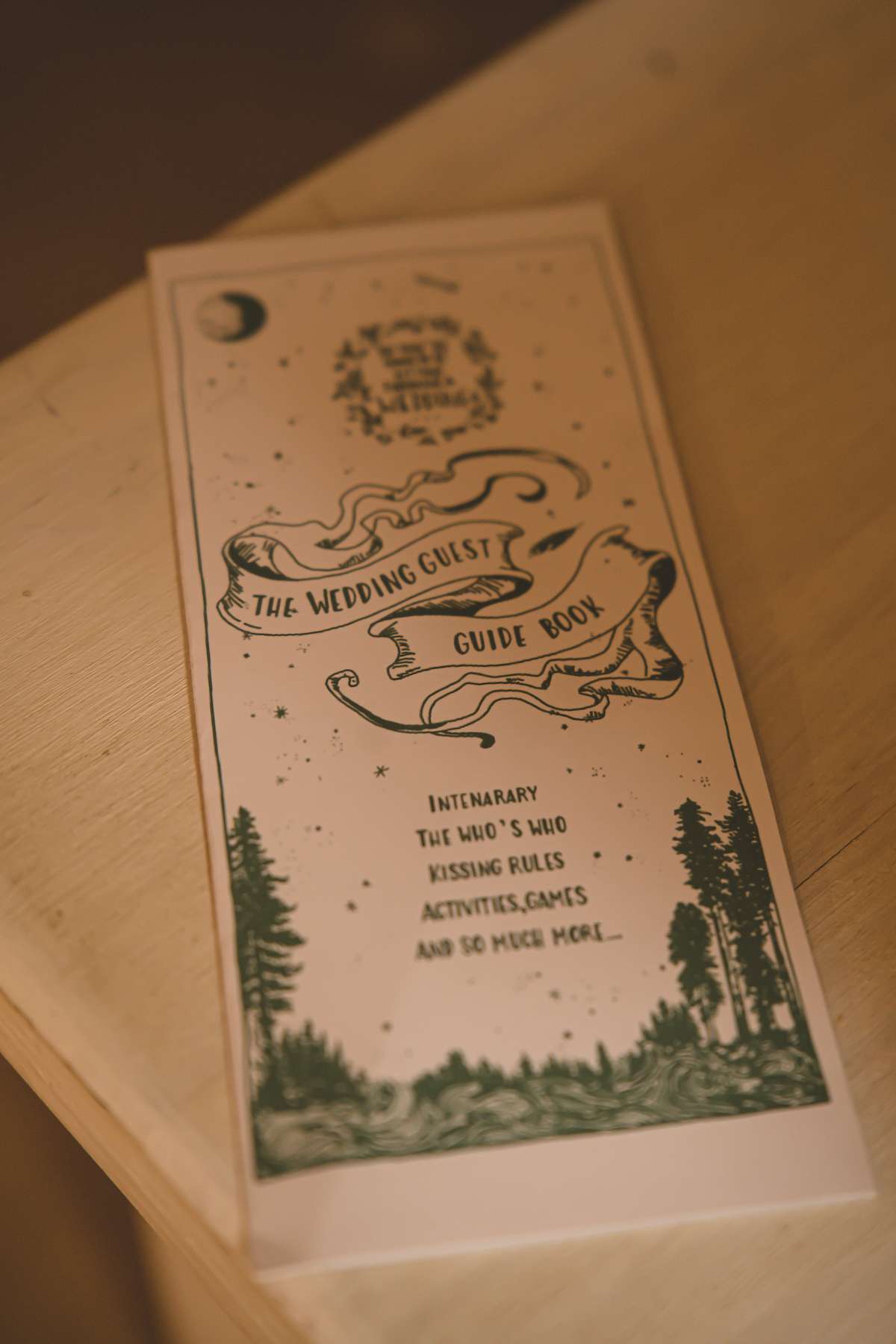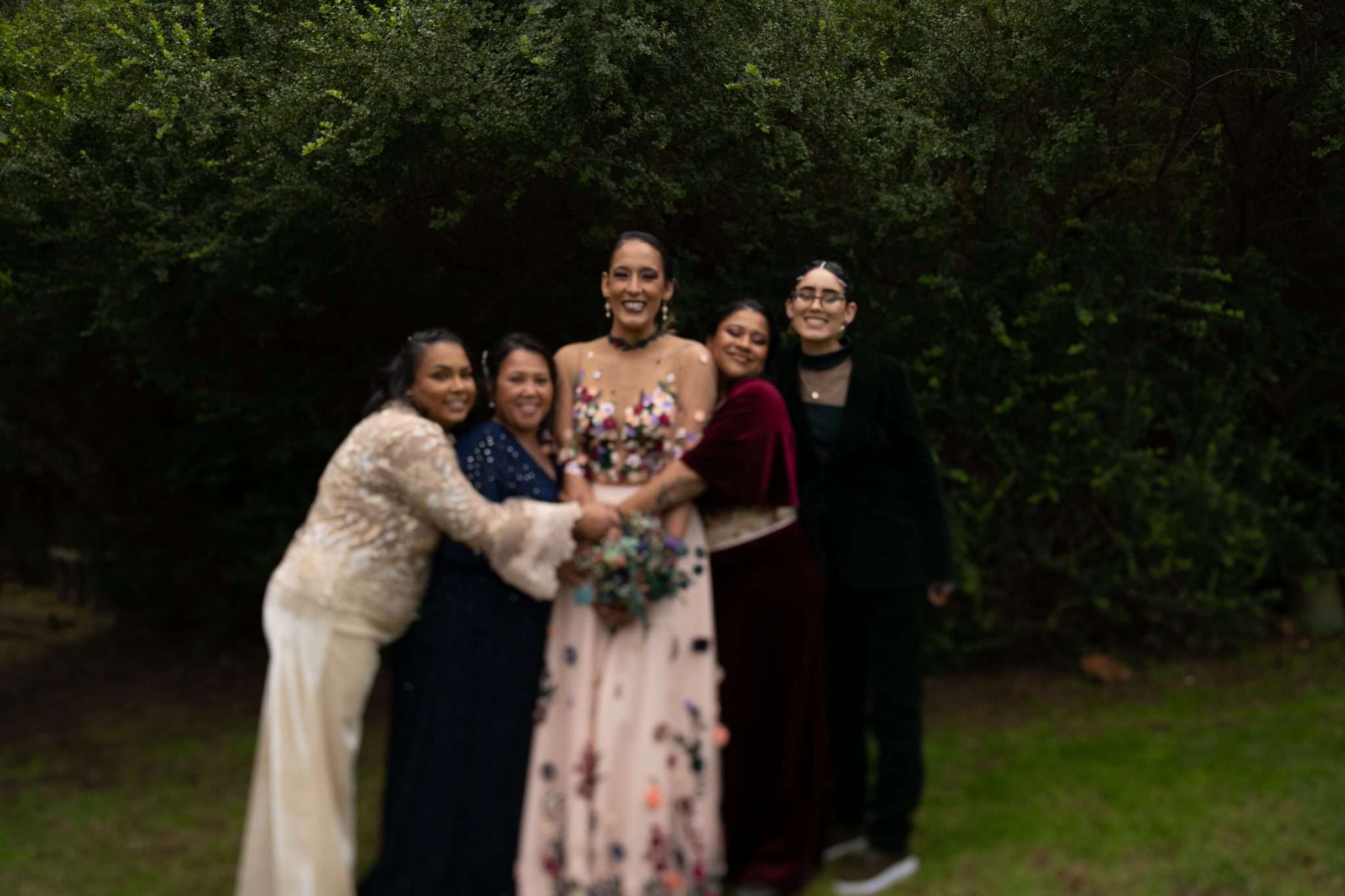 Bringing two groups of family and friends together, Neeka created a 'Wedding Guest Guide Book', including the itinerary, a 'who's who' of the wedding party, activities that served as ice breakers and puzzles to keep people entertained. She also created all the wedding stationery, menus and seating chart, and her mum made the bouquets and boutonnieres. Neeka's mum also found herself up at 3am the morning of the wedding, making a last minute veil!
With a mixed jewel tone palette, the couple went for colourful outfits, Neeka in a multi-coloured crop top and skirt by Ilse Roux Bridal and Bruno choosing an emerald green suit and porkpie hat. They decorated the tables to match, choosing emerald as the accent colour running across their day, symbolising their love of the forest. A little glamour was added to the tables in the form of Neeka's late grandmother's brass trinkets; a lovely way to include her in the celebrations.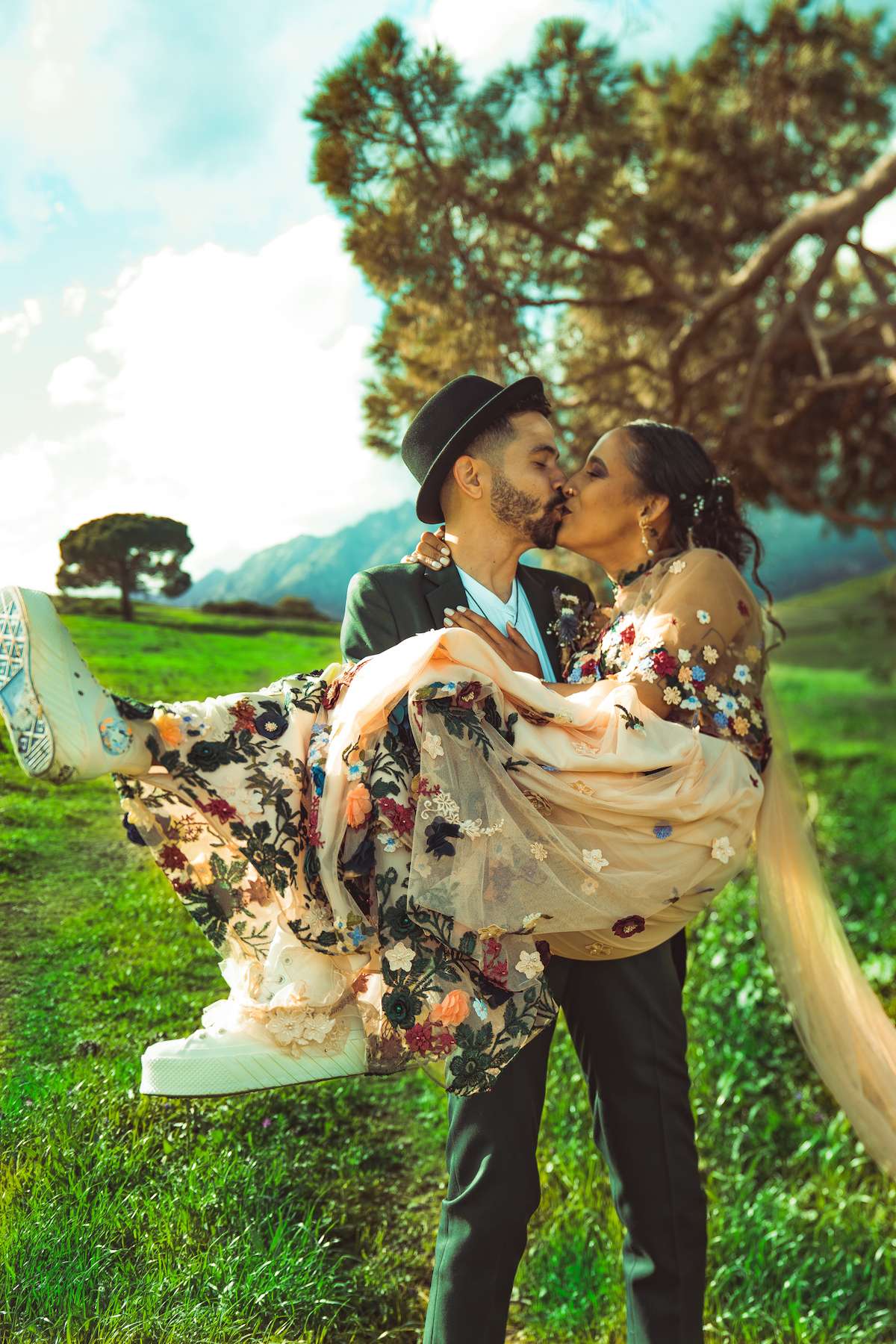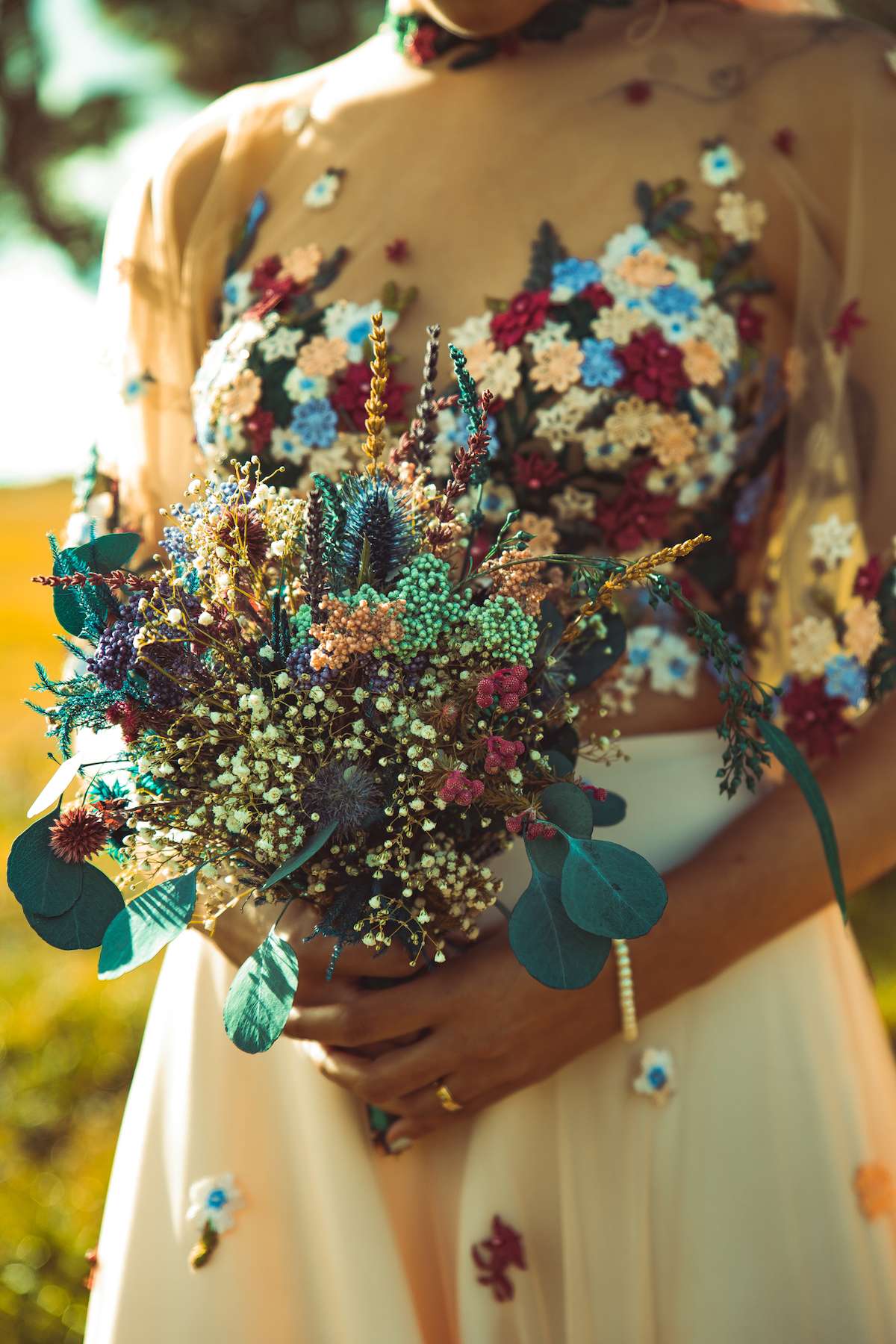 Traditional vows and plenty of laughter ran through the ceremony, before the reception, filled with music. There was an impromptu blues performance from Bruno's friends, a surprise song from Neeka to Bruno and the bridesmaids even transformed into singing superstars. Bruno's mother, who suffers with anxiety at public speaking, also made a heart-warming speech in English, not her first language, which was beautifully delivered. 
"We both really appreciated his mother making a speech", the bride said, "It was heart-warming to see how grateful and happy Bruno was to see his mother put in that extra effort to leave her comfort-zone."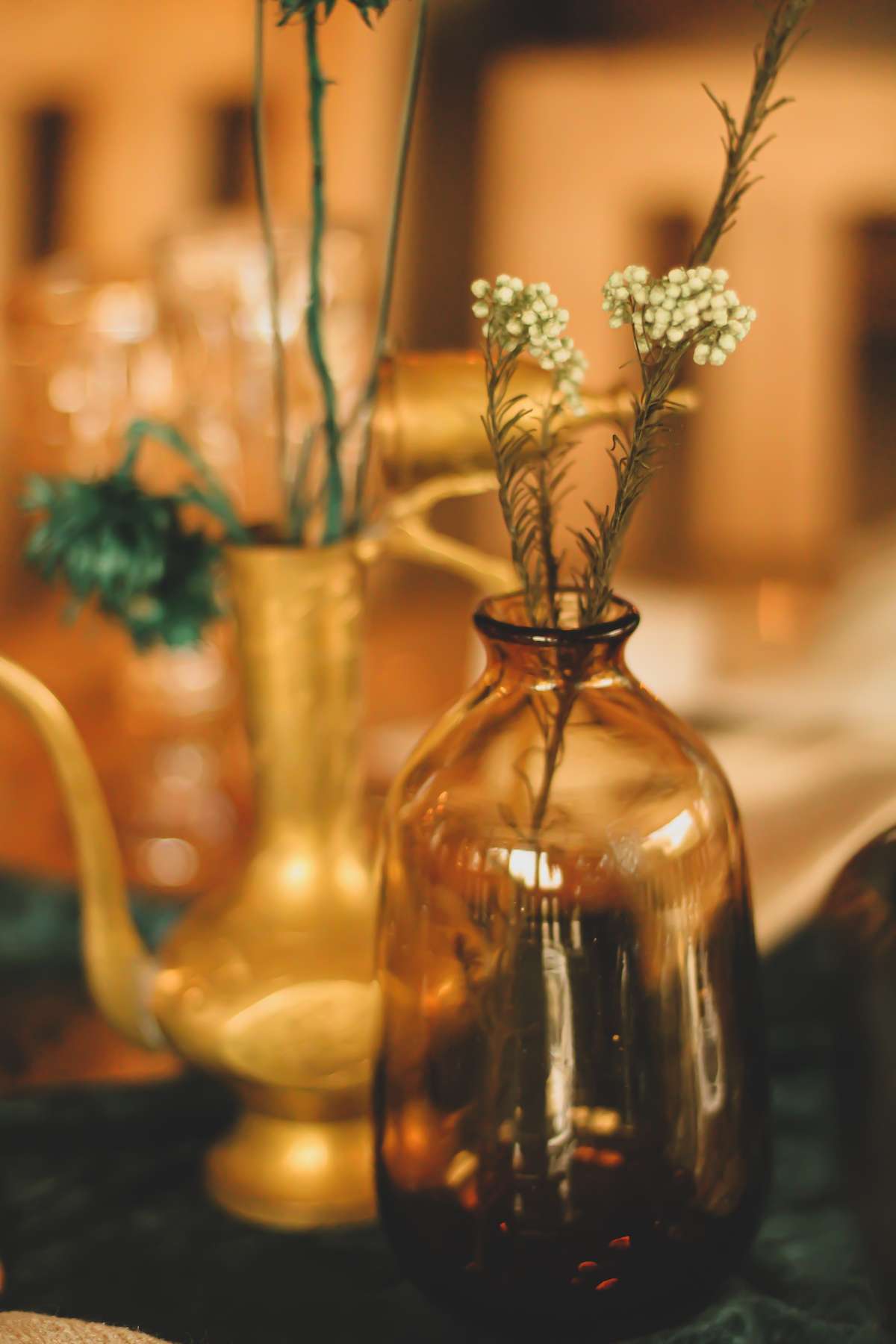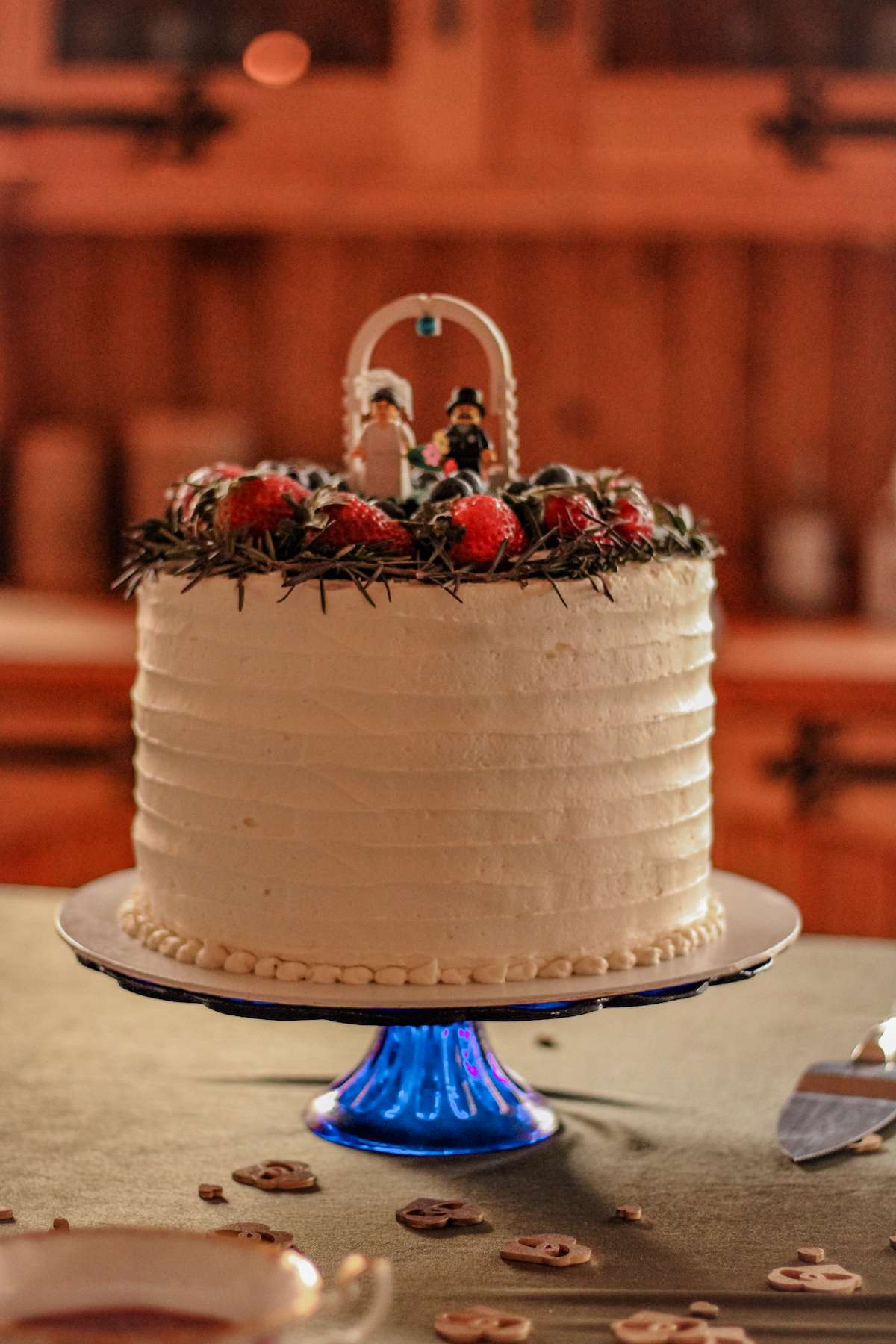 Family and friends helped Neeka and Bruno save money through their wedding planning. A friend made their rings, another did Neeka's hair and make-up, and family member decorated the venues, made cakes and provided entertainment. They also chose a photographer who had never done a wedding before. They loved her style so decided to give her the chance to add a wedding to her portfolio whilst giving them a free service.
Offering advice to future engaged couples, Neeka told us, "In retrospect, I would not invite as many people! If you can do it small, do that, and then just have a big celebratory party afterwards. If you choose to go big, make sure it's catered to you and your partner and not some aunty or uncle that expects certain things."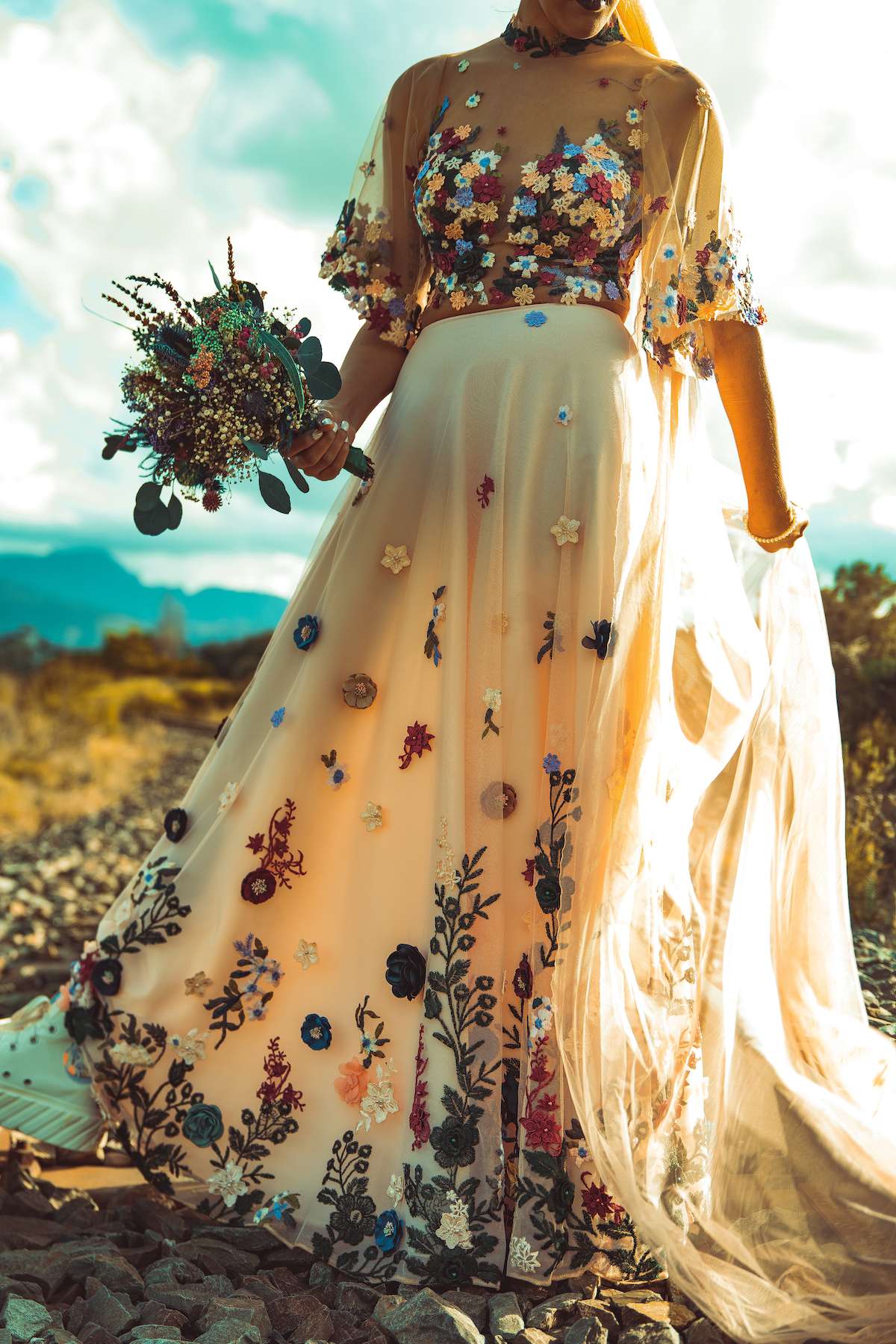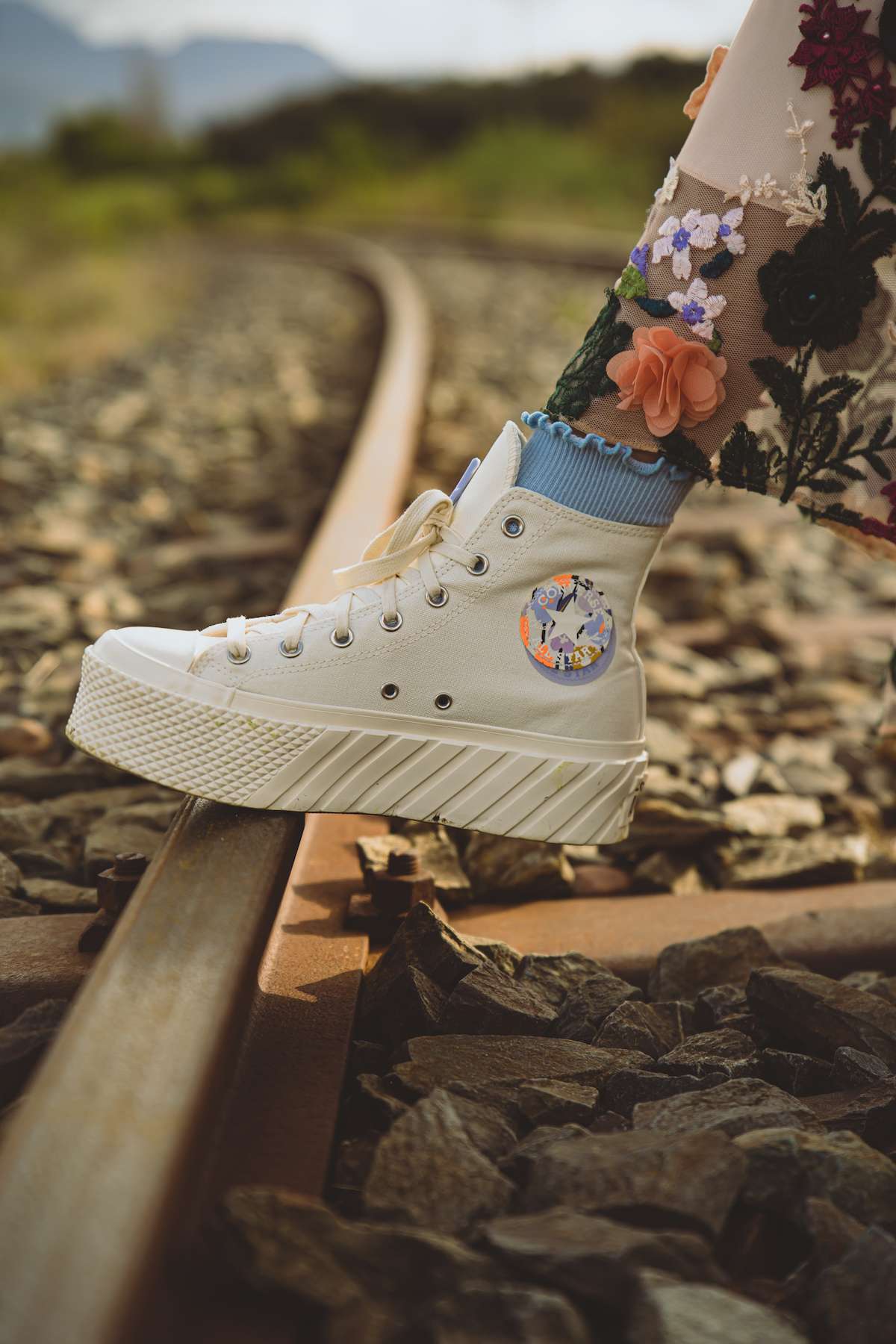 "A huge thanks to Kat and her team behind Rock n Roll Bride magazine! I had never seen anything like it, and I haven't since. Thanks for creating a space for all the nerdy, awkward non-conforming rebels out there to show their love and for others to be inspired by it. We need more of this diversity, inclusivity, body-positivity and uniqueness in the world of squares and systems!!"
We obviously could not agree more!