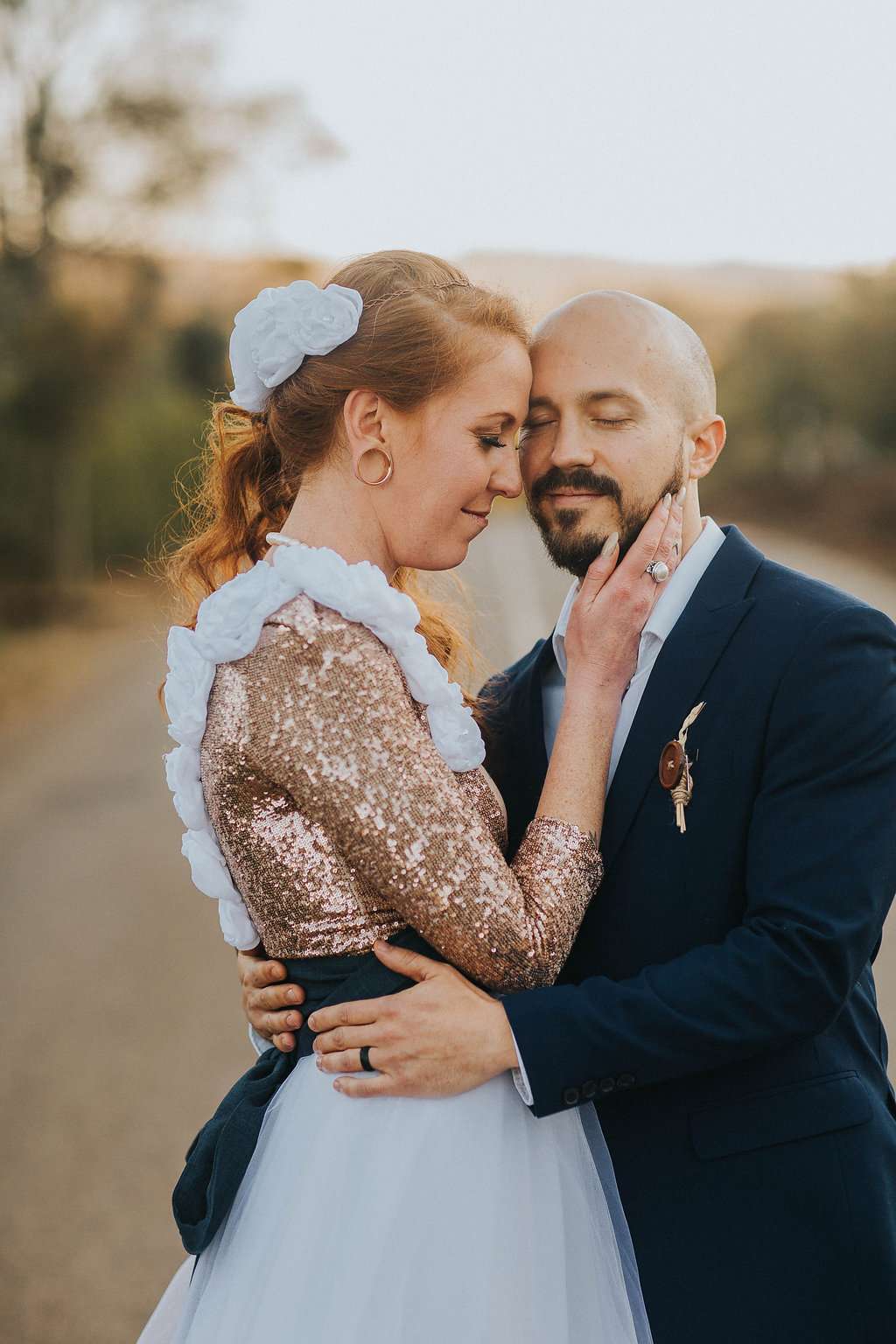 Ali and Werner's South African wedding was eclectic but with rustic touches. They mixed and matched everything but planned it all to suit their venue, Black Horse Breweryin Magaliesburg.
"The venue has a farmy feel, but we added some glam with the candelabras and my sequins", said the bride. "We also wanted it to be really comfy and cosy with fireplaces, comfort food and unlimited craft beer."
"The inspiration was to have a low stress comfortable day where close friends and family could celebrate with us. That was how every decision was made. If we were working on something and it got too complicated or too expensive, we scrapped it. The initial vision of the day evolved many times in the months leading up to the wedding and we were fine with that."

The bride made her own dress from scratch! "I made the pattern, bought the fabric and sewed every stitch all on my own! I also made a matching headpiece because I had made way too many flowers for my dress so I decided a pretty hair thing would look rad! I wore red stockings that I made into thigh highs."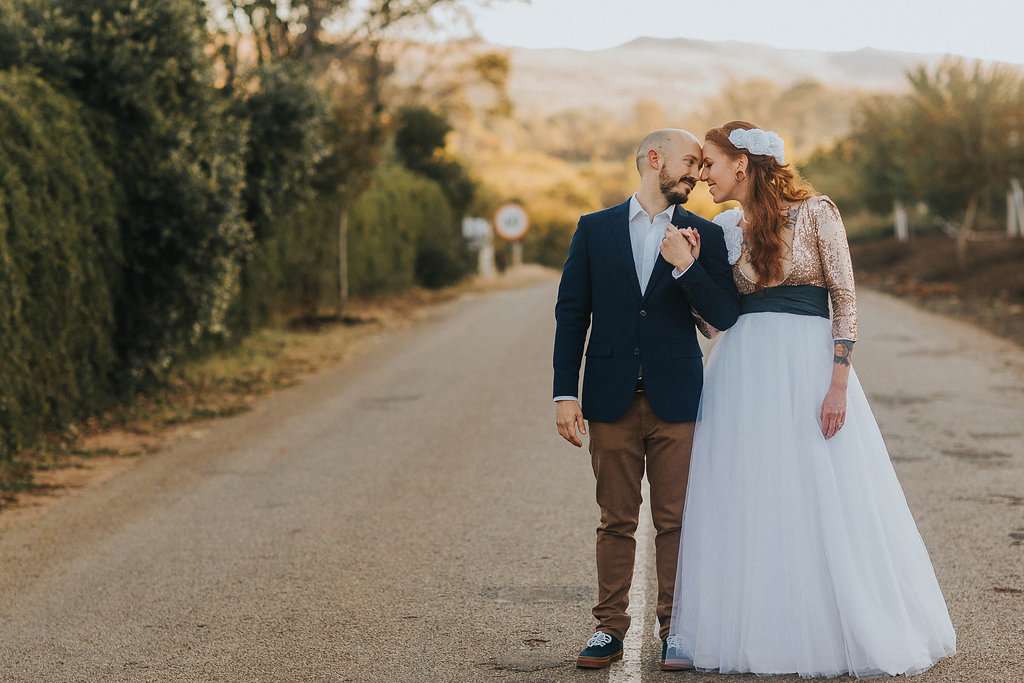 The bride's mum made the cake and they did all their own stationery and labels. " I DIY'd the invitations and name tags, my dress, and the chapel decor. My family DIY'd the flowergirl dresses and the bunting for the reception. I made lucky packets for all the kids with toys, sweets, temporary tattoos, stickers and a colouring book that I designed with pictures of our pets, Wer's motorbike and hot air balloons."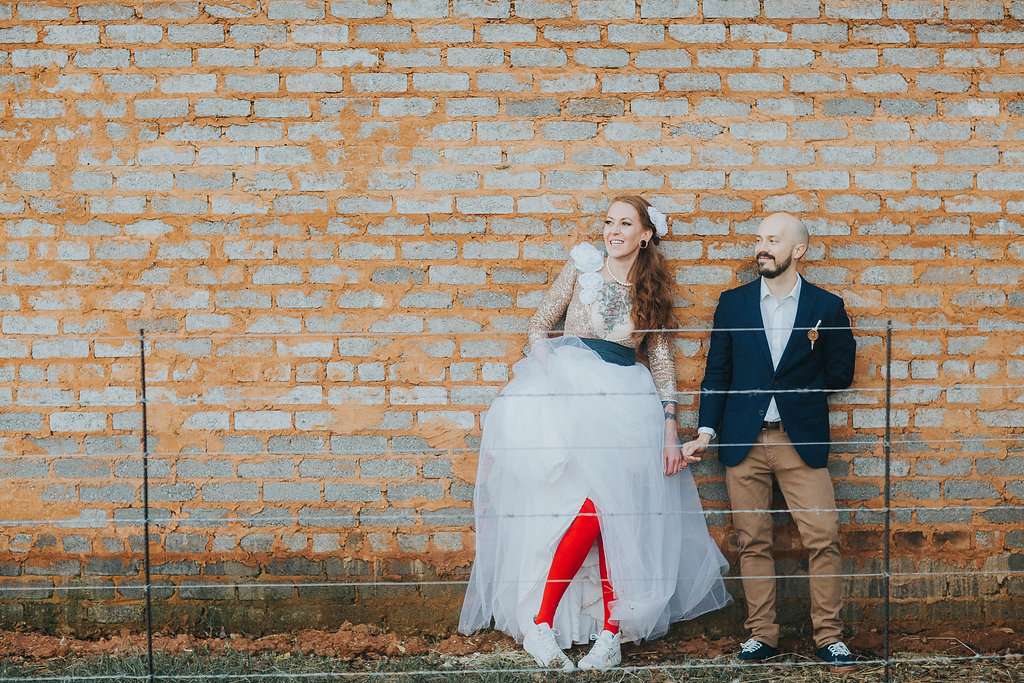 "My favourite part of the day was just after sunset. We had finished taking photos and Wer and I decided to stop past the bridal suite to get my jacket and just have a breather. We found the bottle of 'tea' my brother in law was feeding everyone (which was actually scotch!) and we just sat for about 15 minutes, the two of us, absorbing the madness of the day and being happy sipping on some scotch."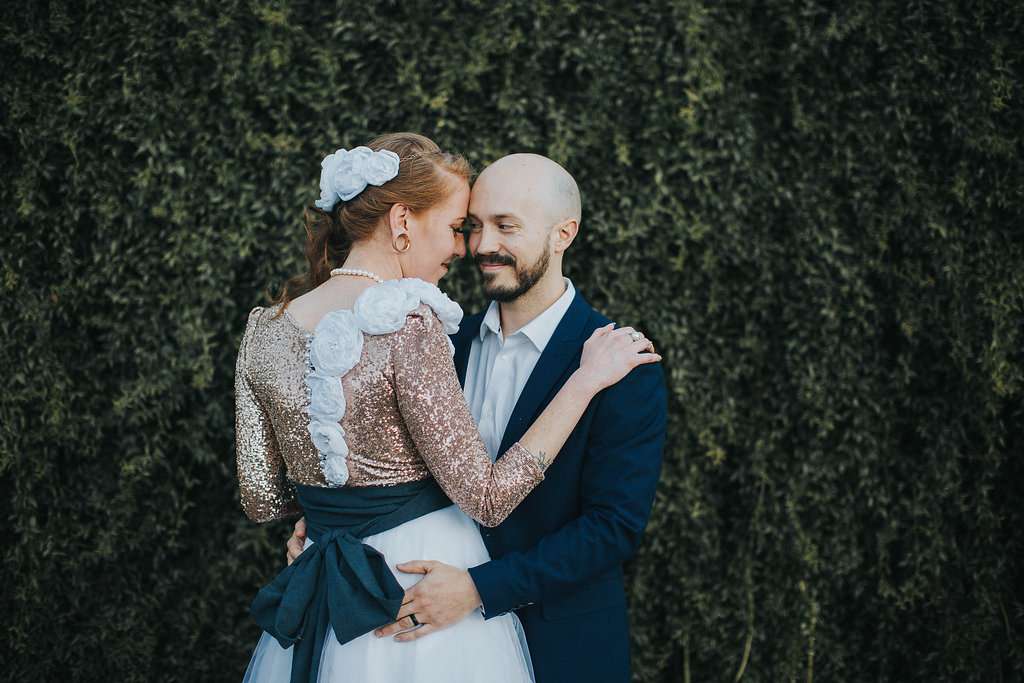 Their biggest cost was food and drink, but they saved a lot on the bride's homemade dress. "I got the dress of my dreams, that fit like a glove for only R2000 (approx £120!) Also choosing a venue that included things like decor and furniture saved cash too. We made a lot ourselves and didn't hire a wedding planner. Our total spend was R50,000 (£3000).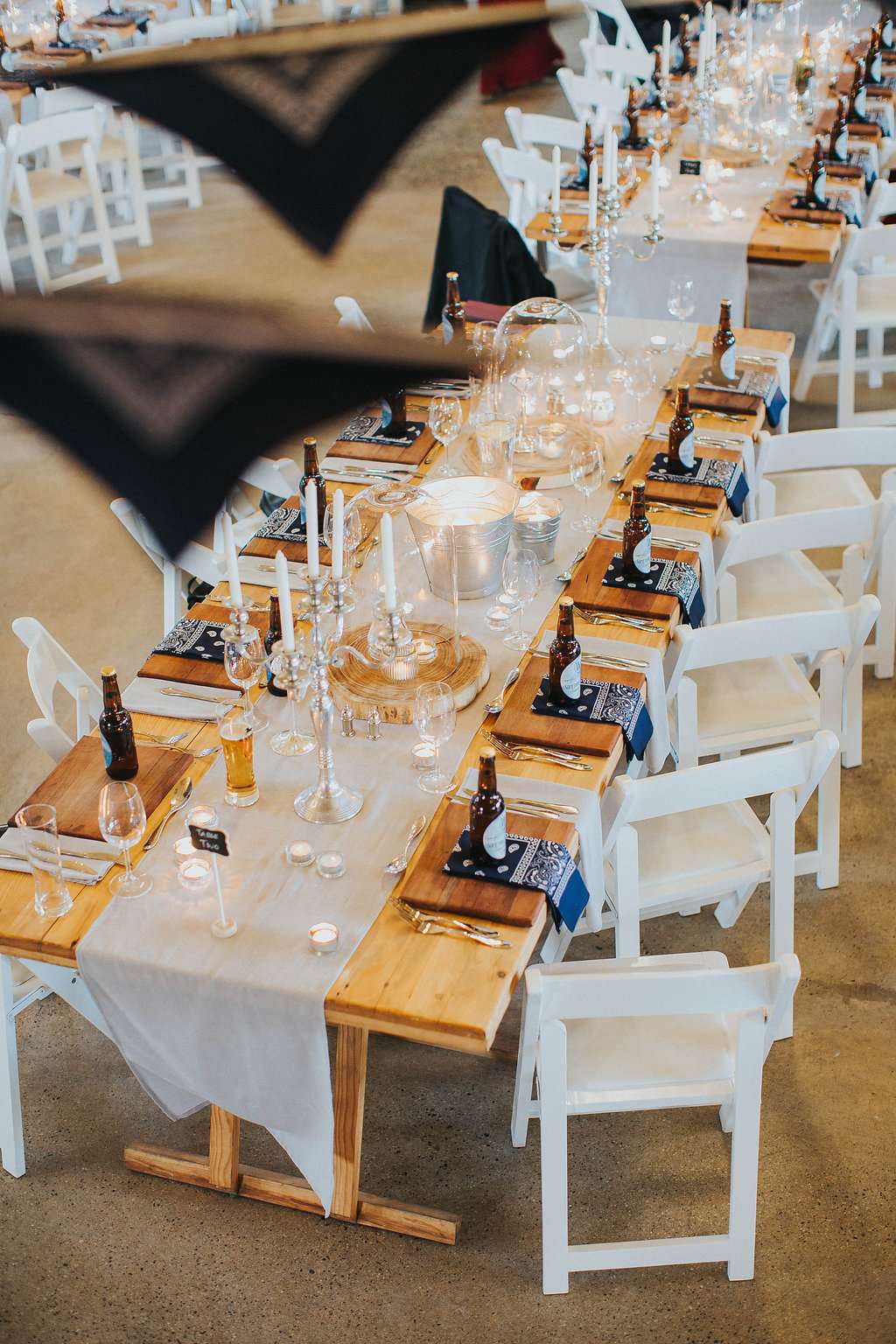 "The best part was knowing that we made it all ourselves. I really enjoyed DIYing everything. My mum gave me a hard time about wanting to DIY so much, thinking it was only about the saving money part, but even if I had an unlimited budget I still would have DIYed the things I did. I love to make things so much!"