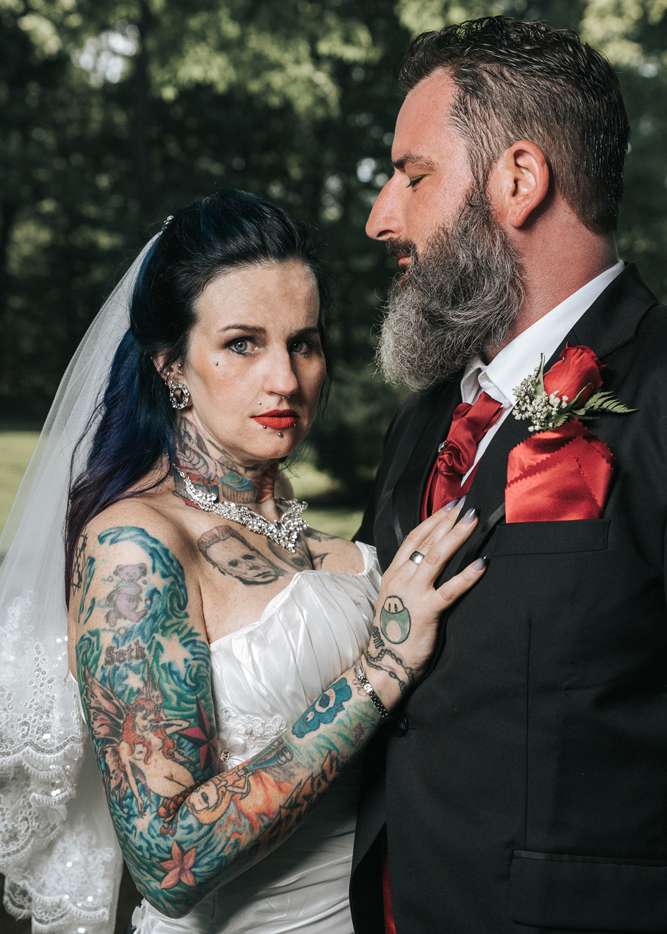 Heather and Timmy's outdoor Ohio wedding was horror-film inspired, even down to the date – 27th May was Vincent Price aka the King of Horror's, birthday!
Although they met through a mutual friend when they were younger, it was only later on that Heather and Timmy found each other. Their connection wasn't during the happiest time in either of their lives –  Heather was dealing with her son being hospitalised by a poisonous spider bite and Timmy's girlfriend had just passed away – but they were able to help and comfort each other through it. Heather explains,"Timmy was there to help me go through very tough times and I knew instantly that I wanted to spend the rest of her life with him. Timmy's not only my best friend and the love of my life – at the same time he saved it."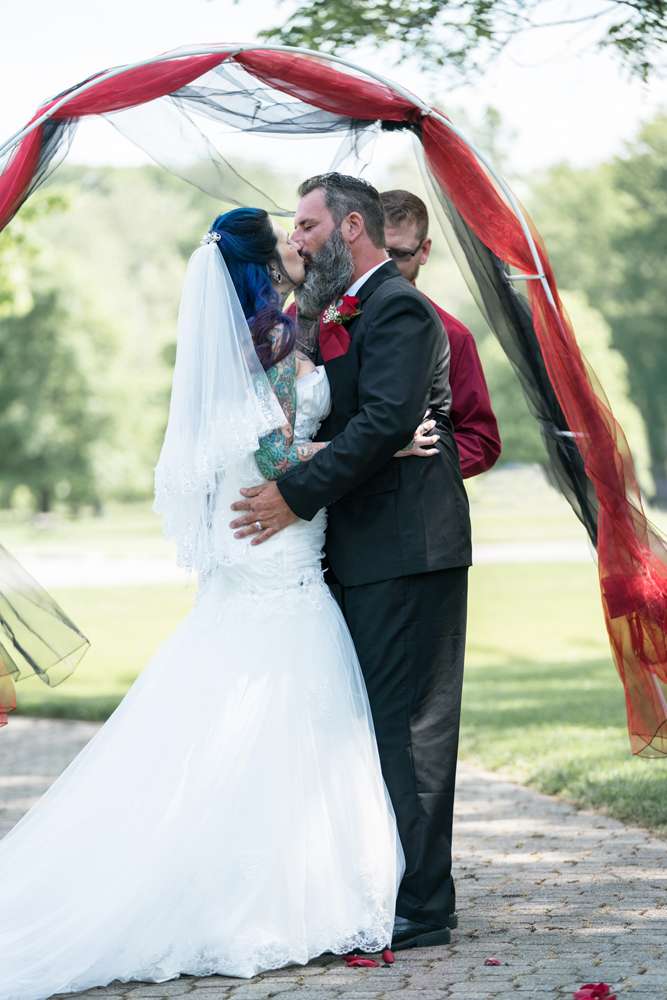 Inspired by Edgar Allen Poe, Vincent Price and the Bride of Frankenstein, their colour scheme was deep reds and blacks. Heather's wedding dress  featured a coloured lace-up corset back for a splash of colour, and was a bargain at $75 on eBay, as were Timmy's suit and the bridesmaid dresses.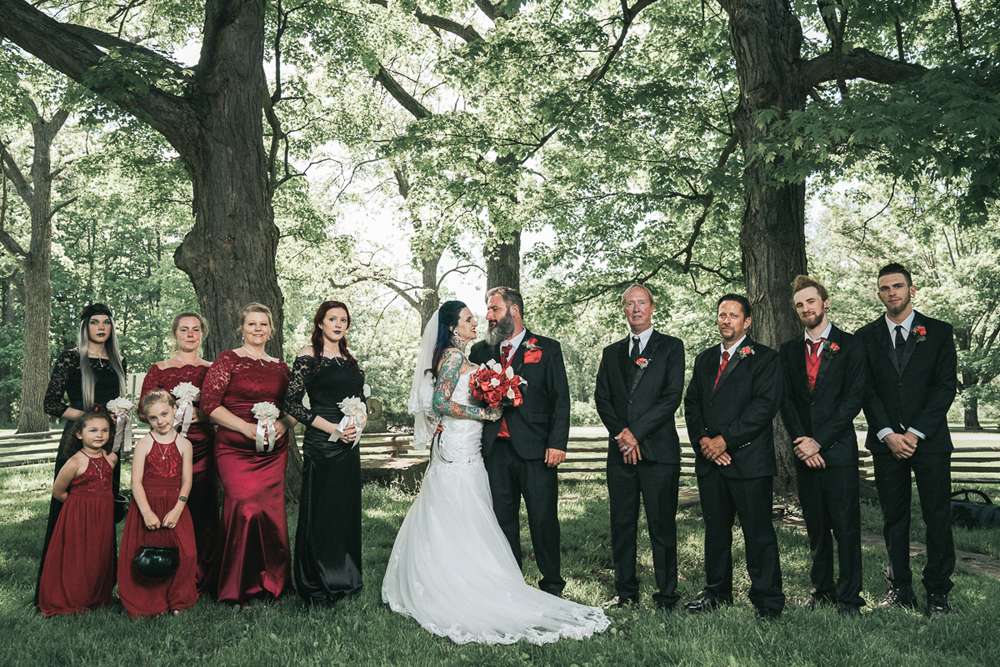 Heather walked down the aisle to Vincent's Piano Solo from Tim Burton's Corpse Bride, but the most unusual thing about this was probably who she walked down with. "I had my ex-husband walk me halfway down the aisle to my dad who gave me away," she says. "I chose to do this because he's the father of our three children and we had been together for 20 years so he's always going to be a part of my life and an important person to me."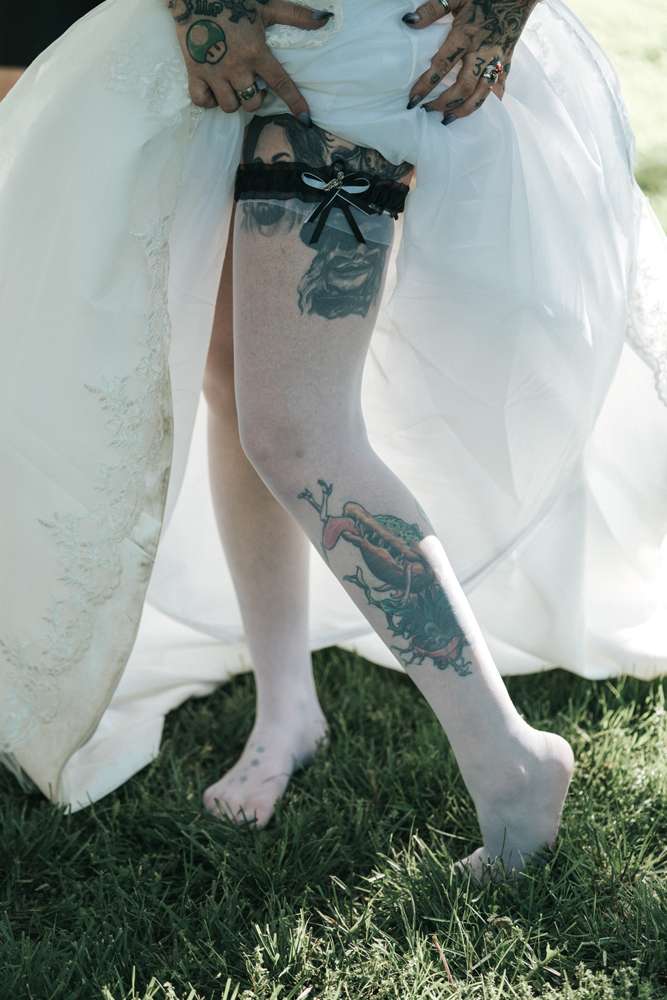 Everything from the bouquets to the food to the horror-inspired centrepieces (which were coffins filled with skull candy) were DIY. Heather even drove herself to the venue in her dress – what a bad ass!  They had a $3000 budget, and Heather says "I was willing to do everything on a smaller budget except for photography. I wanted to be able to look back years later and not regret getting a great photographer even if it was a bit more than we wanted to spend."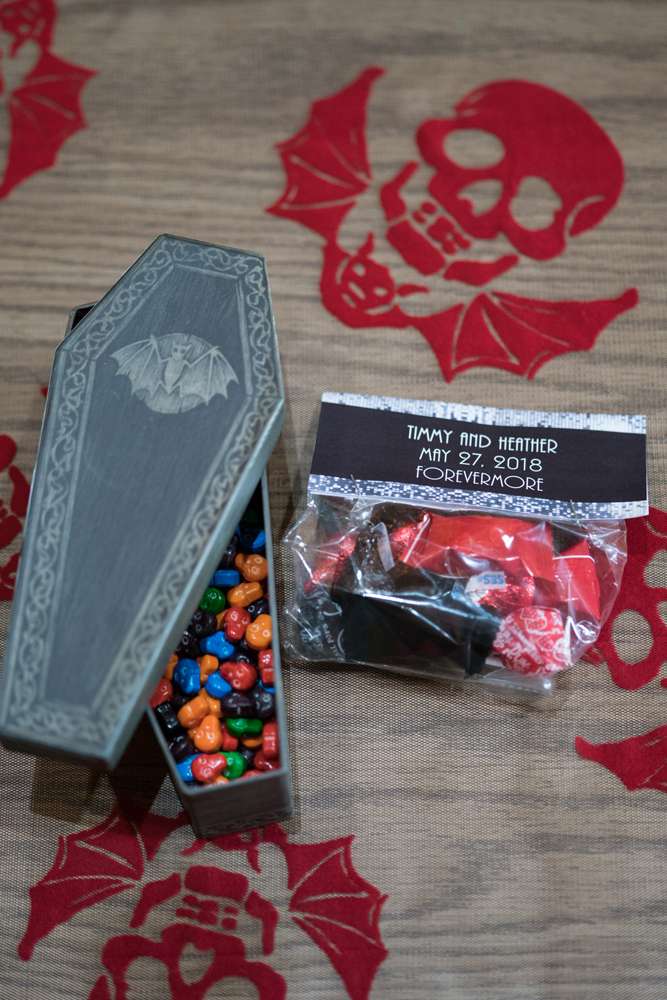 When asked if she'd change anything about planning the wedding, Heather says "Probably not. It was chaos and even it we went back and did it over 100 times it would always be chaotic!" – and we love her real attitude.
Congratulations Heather and Timmy!