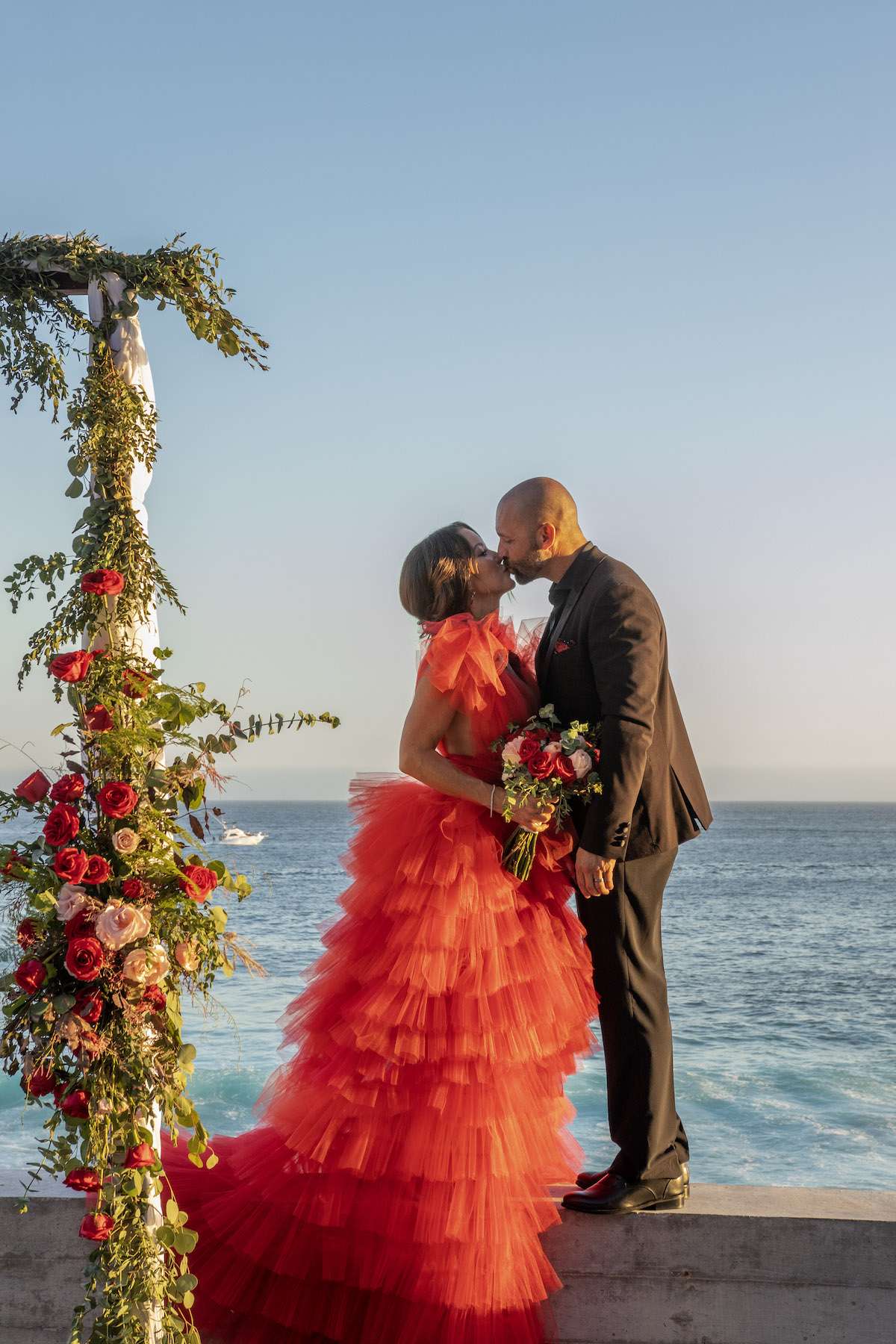 Wanting a non-traditional wedding, Shannon and Steve chose to marry on a beach in Cabo, Mexico. Under a blazing sun overlooking stunning surf, Shannon made a splash in her red Iryna Mologoko Couture gown.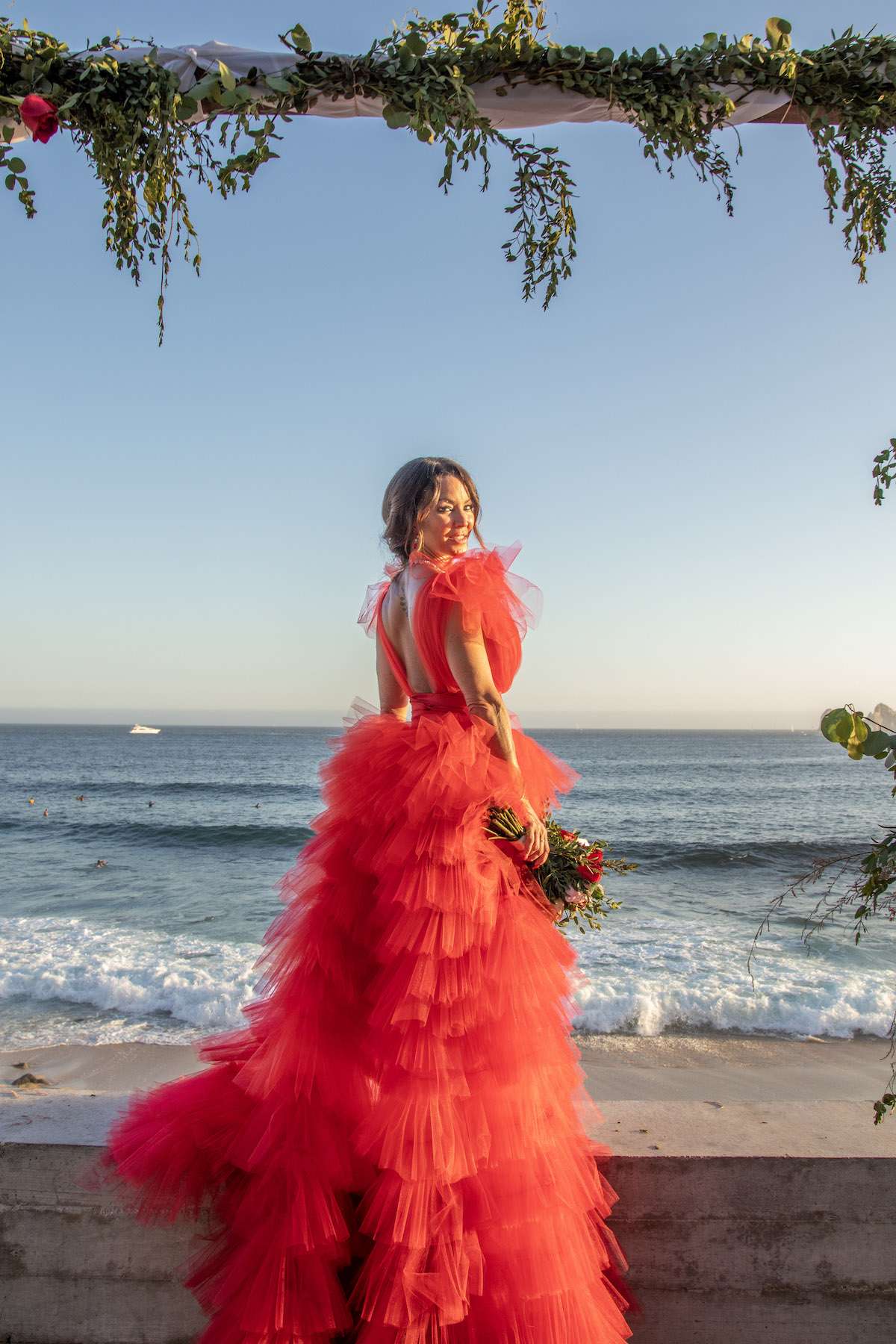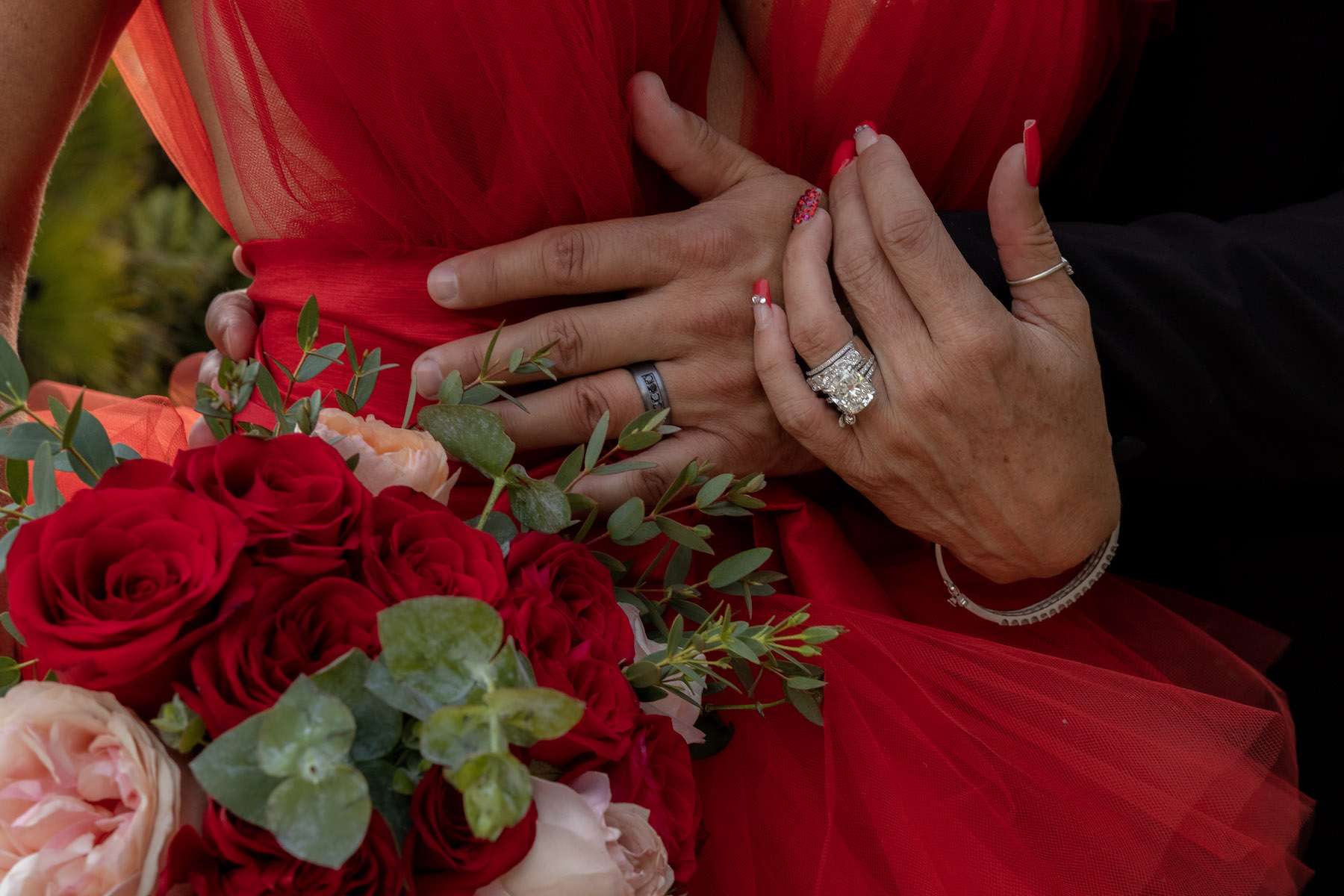 On their first date, Shannon wore a red dress, and she told us that as Steve loves to recount the story, it only seemed right to choose red for their wedding day, too. Unfortunately Shannon's initial dress, although made in time, was stuck making its way from the dressmaker in Ukraine, and so a quick search close to the big day actually resulted in a dress she loved even more.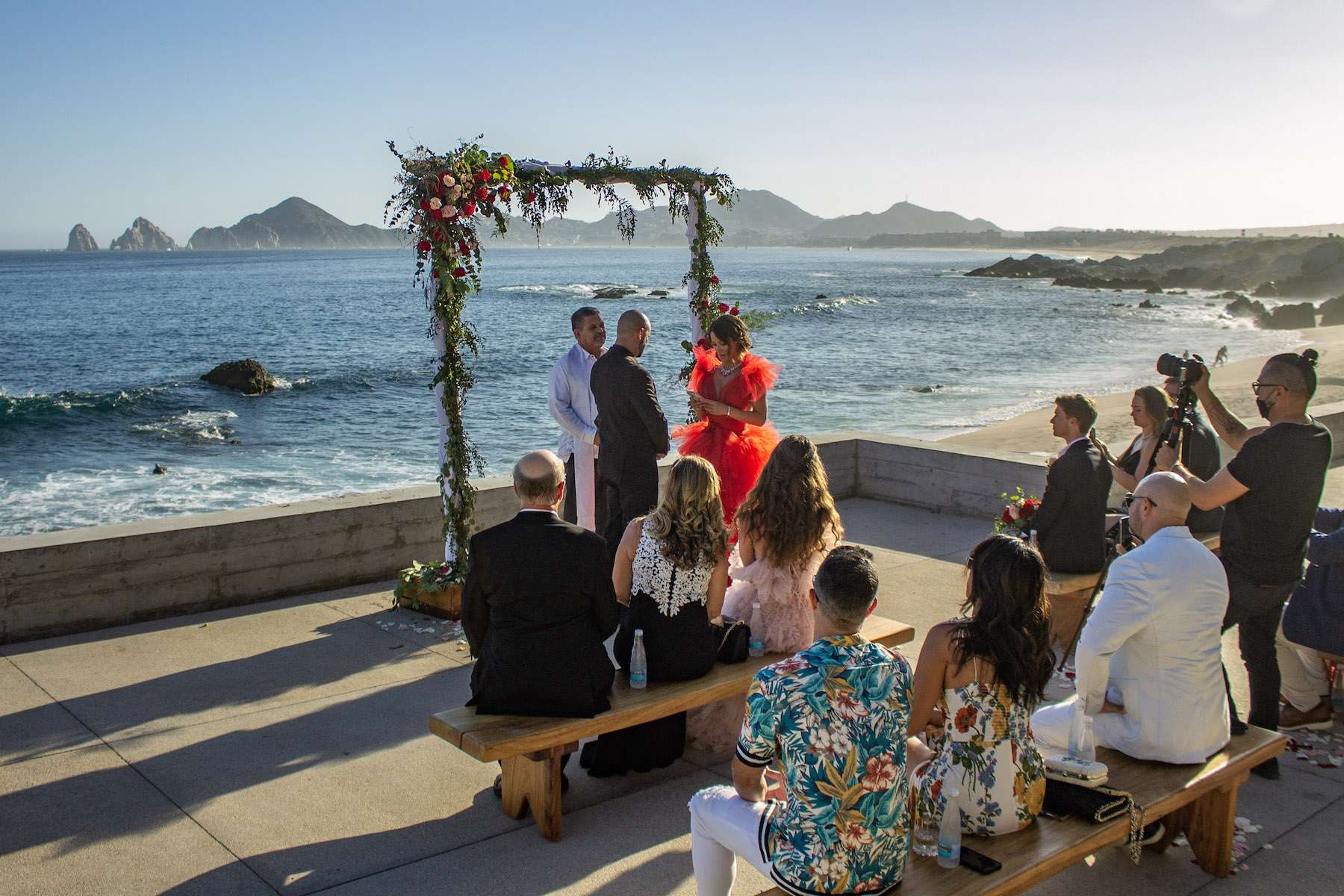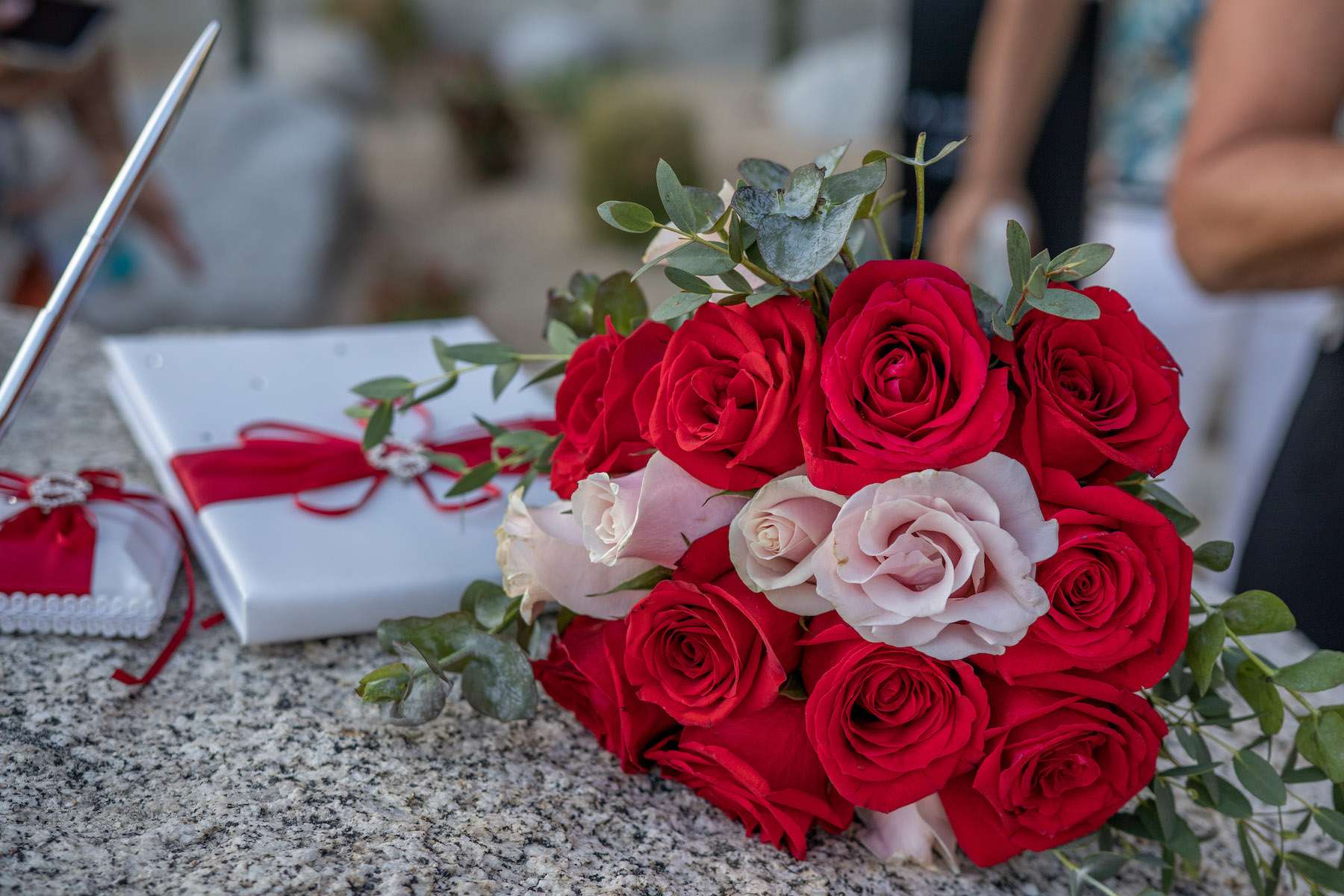 Being very easy-going, the couple just wanted a memorable day, however Shannon found the planning process a little tough going to begin with, telling us, "It's hard to sort through all the junk that you are made to think you need – all the things Google, the web, magazines etc tell you that you MUST have. It's silly and puts so much pressure on you." Sticking to their guns and focusing on exactly what they wanted made planning easier and reduced the stress levels for the couple.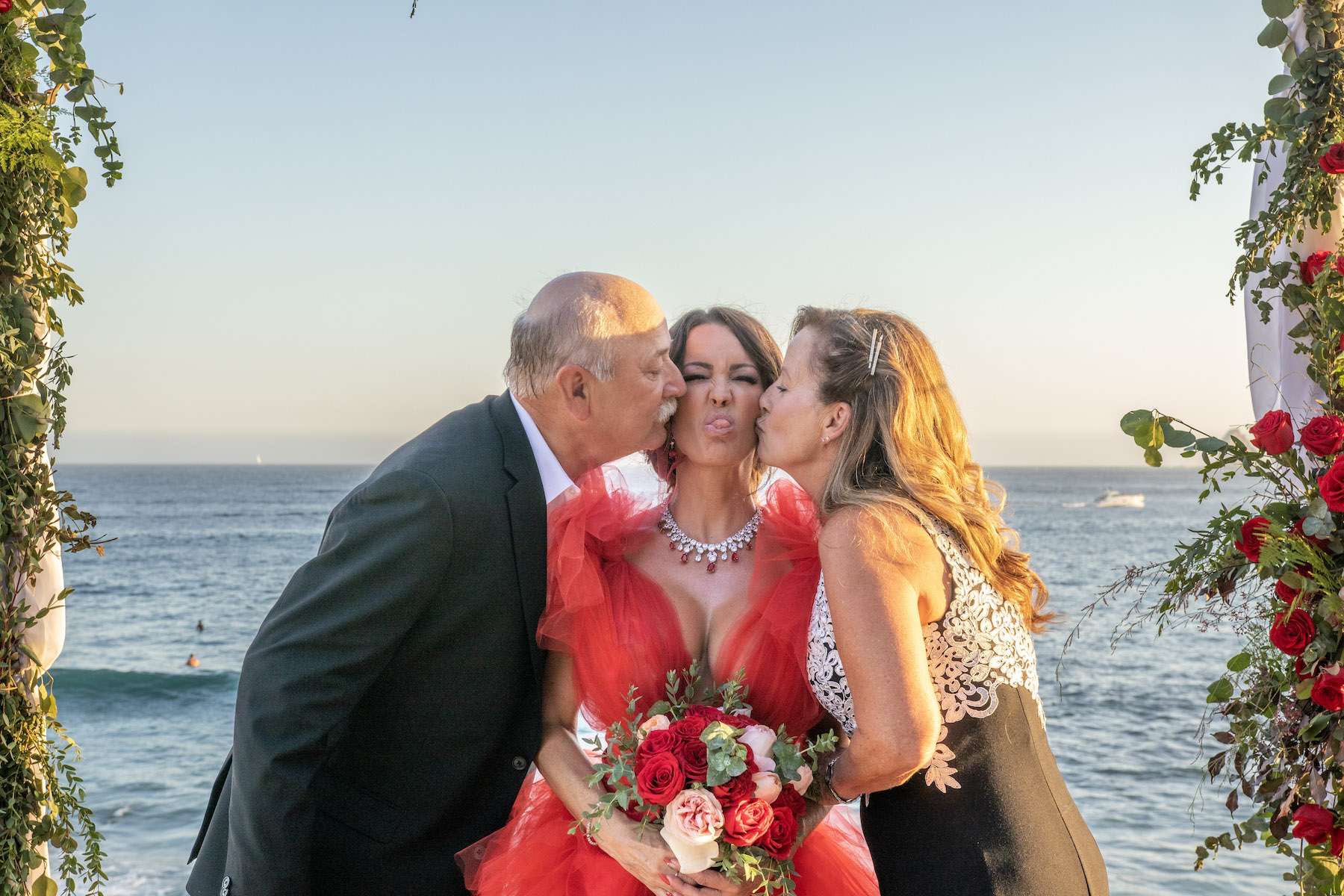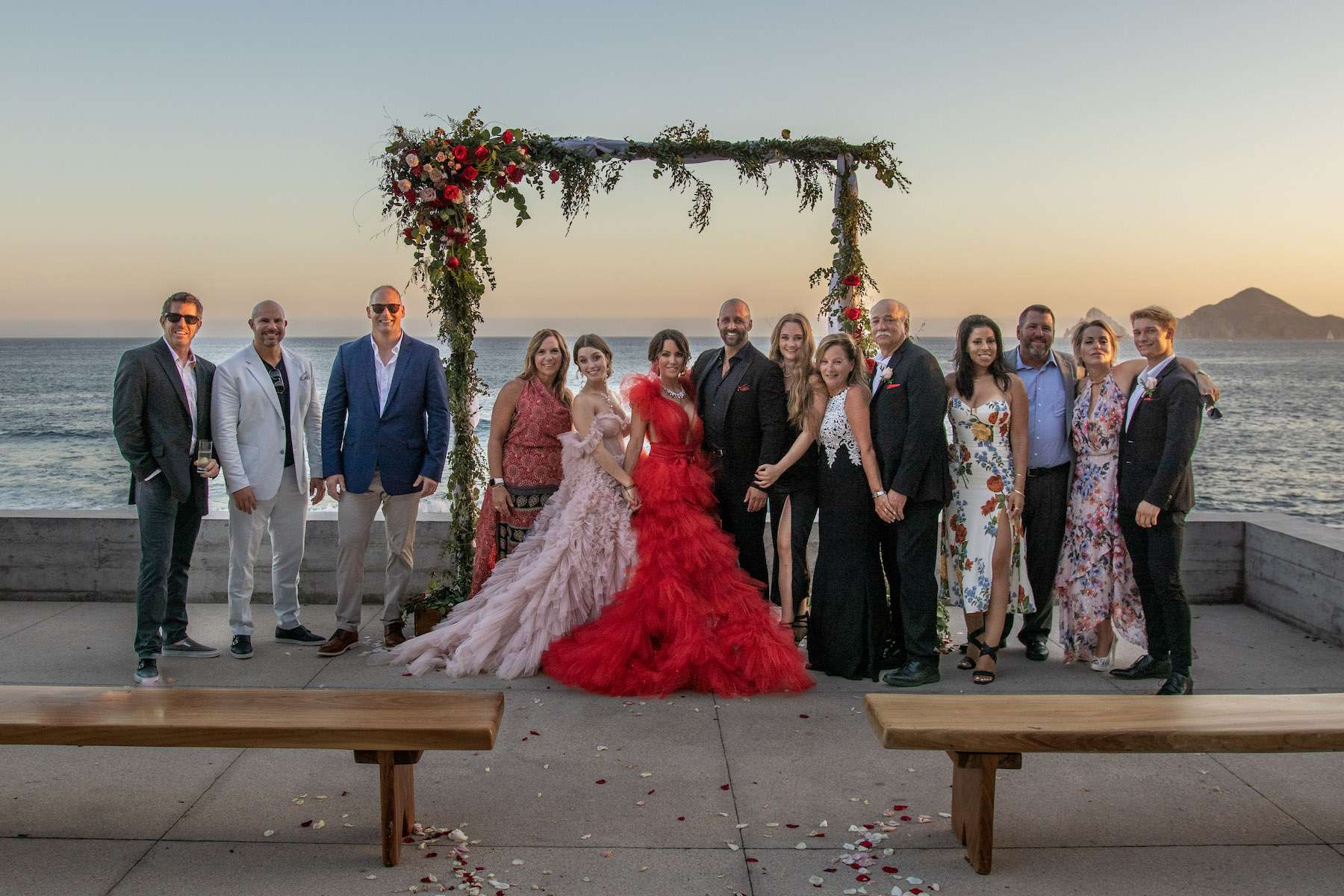 A small ceremony allowed Shannon and Steve to focus on the little details. Shannon DIY-ed her shoes, adding flowers to a cheaper pair instead of spending a fortune on a designer pair. She also enjoyed picking a dress for her daughter to coordinate with her own. Simple flowers and decorations added the finishing touches to the beach ceremony.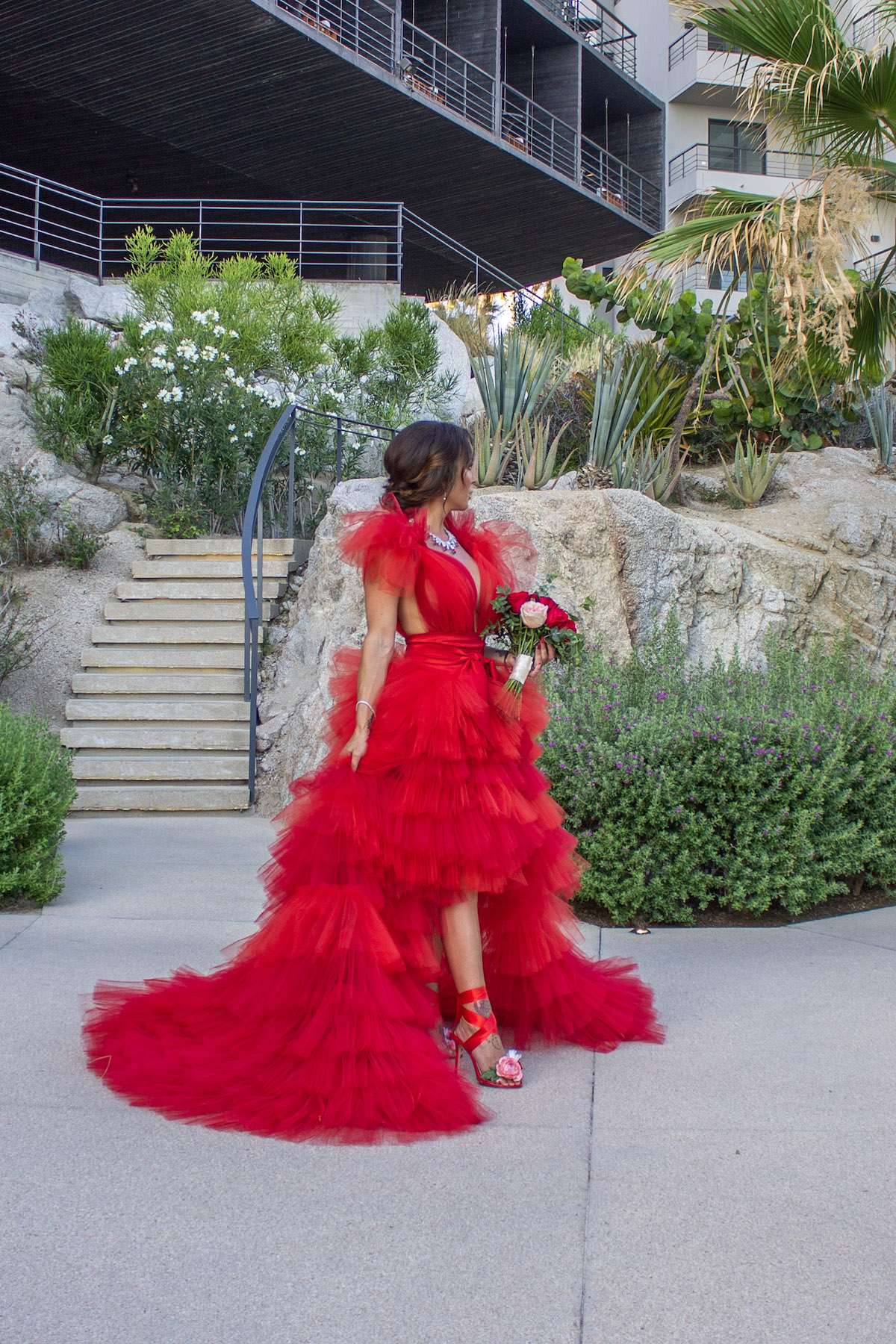 In keeping with their relaxed vibe, Shannon told us her favourite part of the day was kicking her heels off, grabbing a drink and relaxing in the Mexican shade. She advised future engaged couples to follow a similar train of thought, keeping planning stress-free and enjoying the process.
She explained, "Don't get too piled down under everyone else's wants and needs – (unless it's your future spouse's). At the end of it all, it's your special day, so do what you want, pick what you want, invite who you want, have it where you want. You only get this experience with this special person once, so make it what you both want and love."