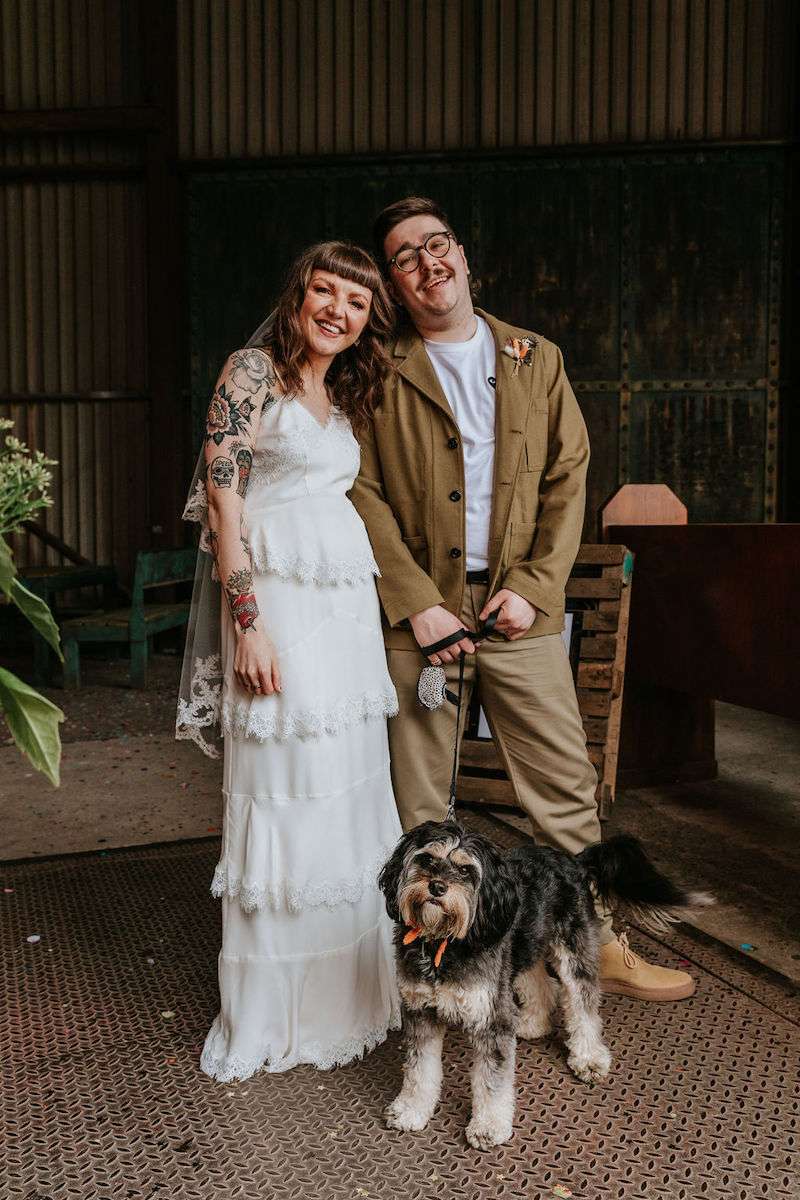 Meeting at the age of 11 and 12, Michelle and Jhan wanted a casual, thrifty wedding that included their dog, Scout. Throwing stuffy traditions away, they were focused on not sweating the small stuff!
"We wanted a low budget, non-traditional wedding", the bride told us. "In fact, more of a party really."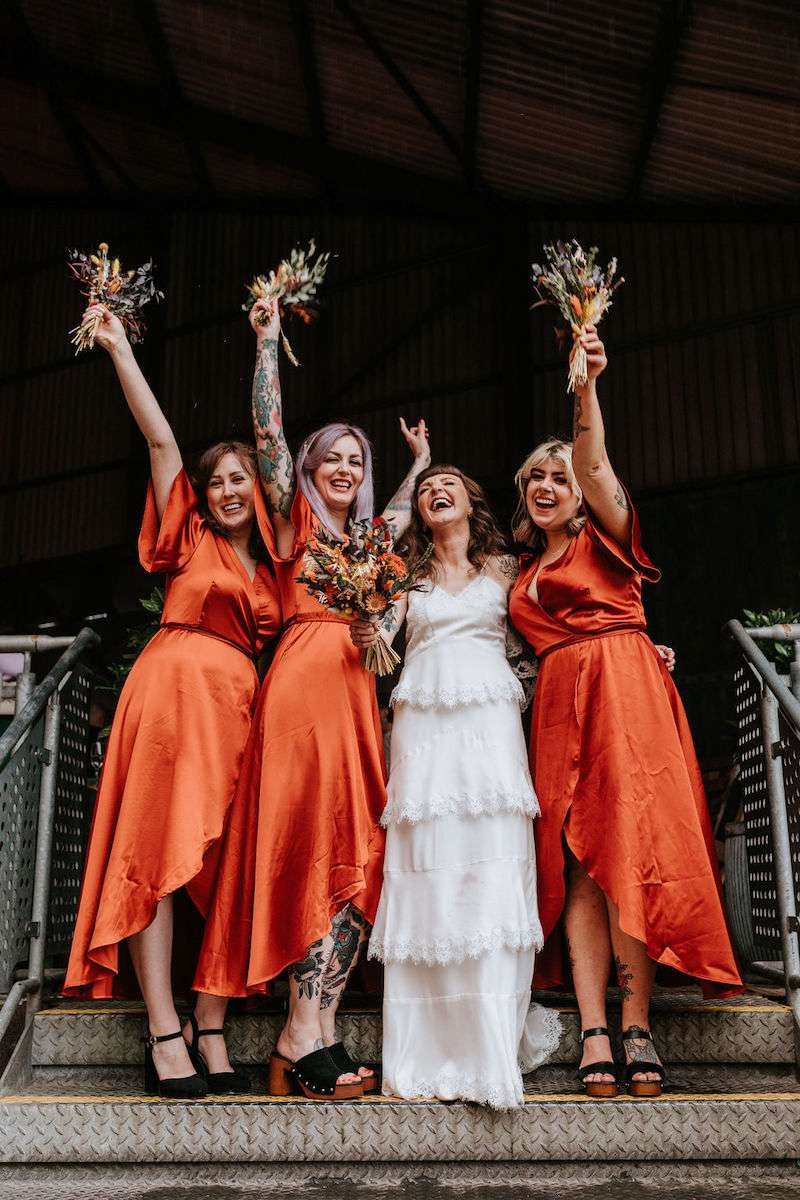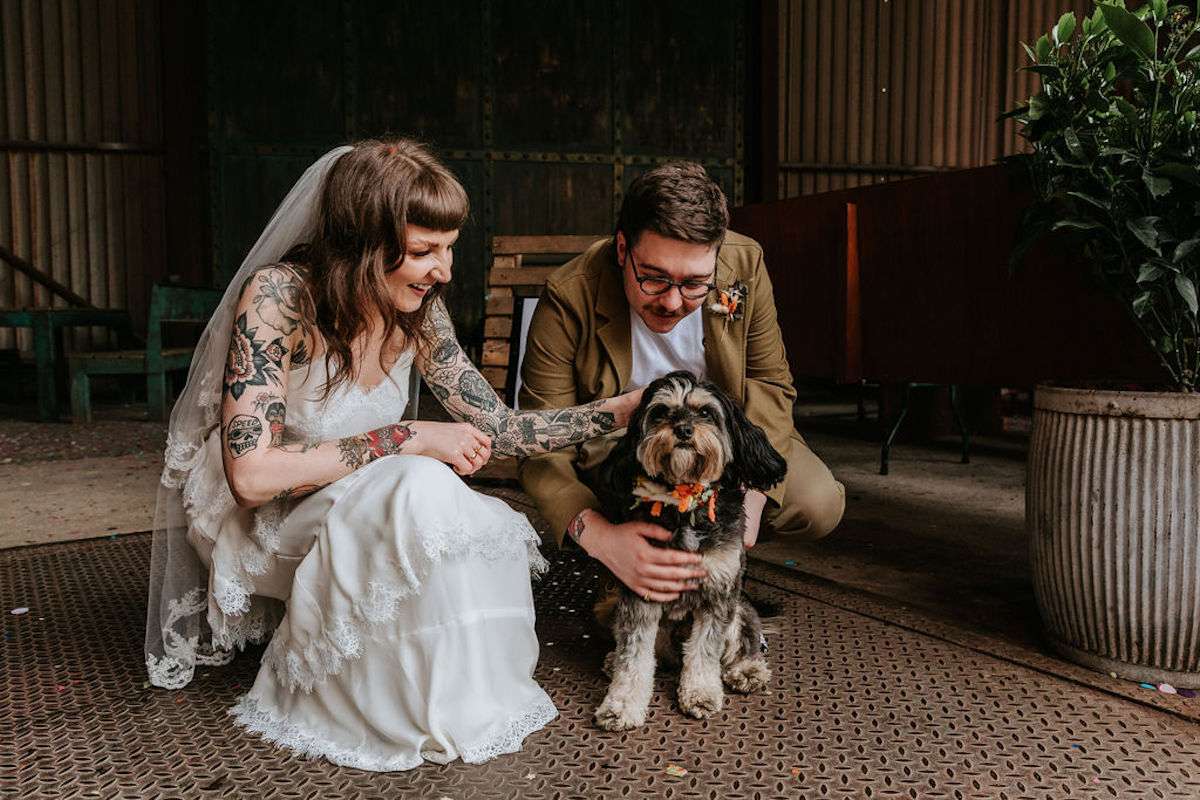 The couple enlisted friends and family to help out with their day; make-up, invitations, cake and even the band involved their friends. They also took advice from a wedding planner friend who advised them to not having a seating plan or sit down meal – tacos and pies were the perfect food for a night of celebrating. They were also told to take time out and check in with each other through the day, which they loved doing. They chose to have a sweetheart table in the evening, giving them time to talk and laugh and watch their loved ones celebrate.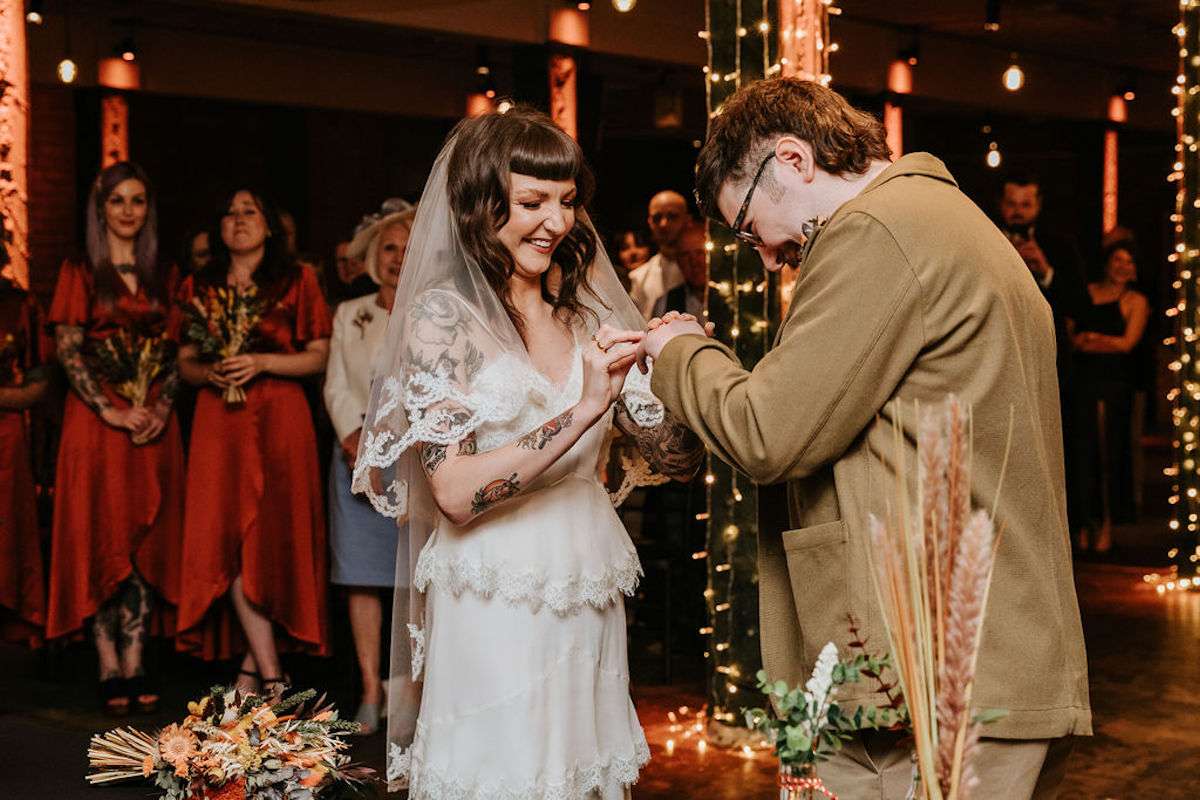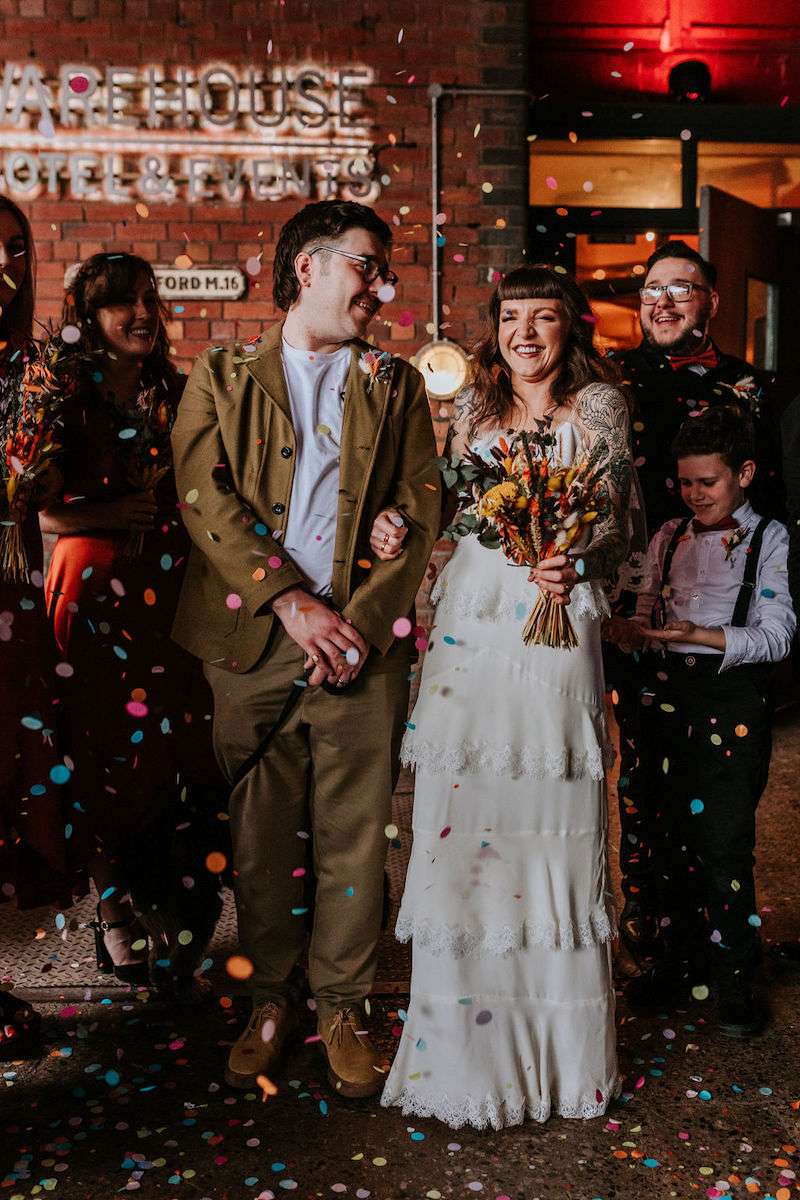 Michelle and Jhan found that scheduling timings were a challenging part of the planning process. With a ceremony at 3.30pm, they wanted to fit in food, speeches, cake cutting and the band before the first dance at 8pm, without it seeming rushed, or clock-watching. However coming up with ridiculous ideas together and laughing throughout kept their planning fun. Michelle told us, "We didn't take it all that seriously and it was fun to mess with the expectations!"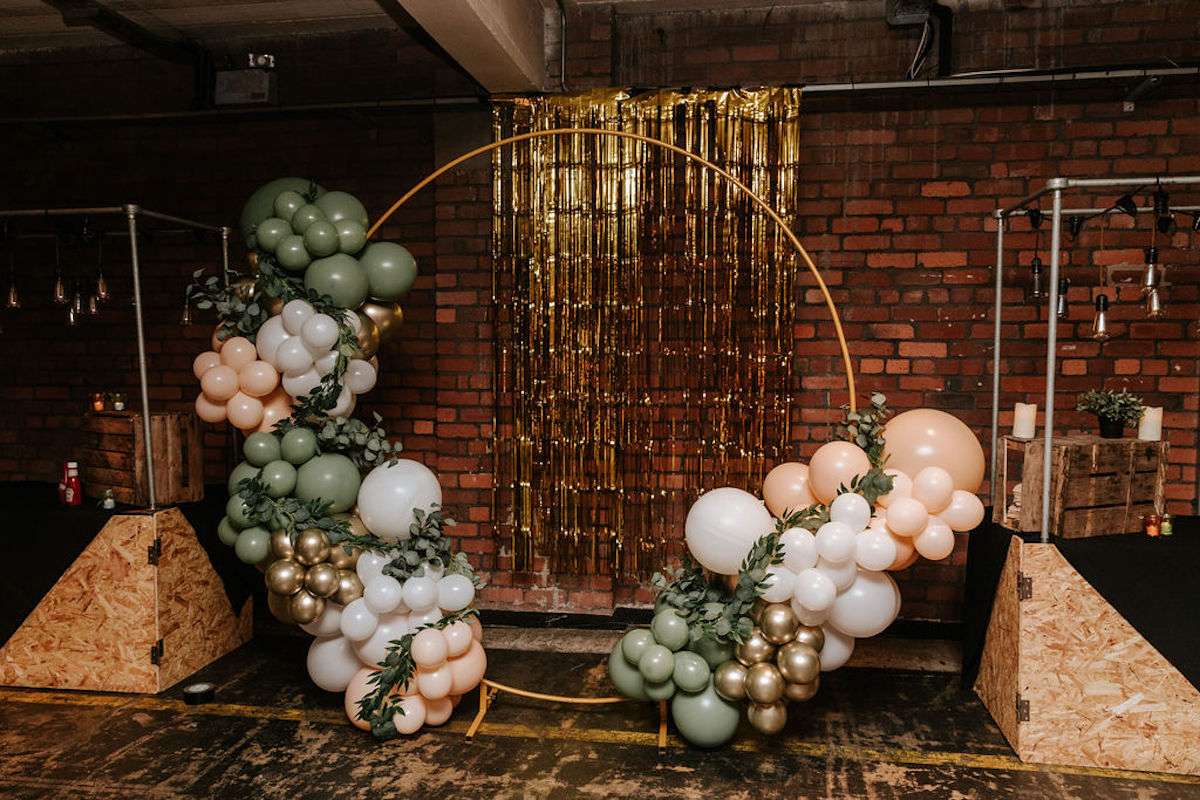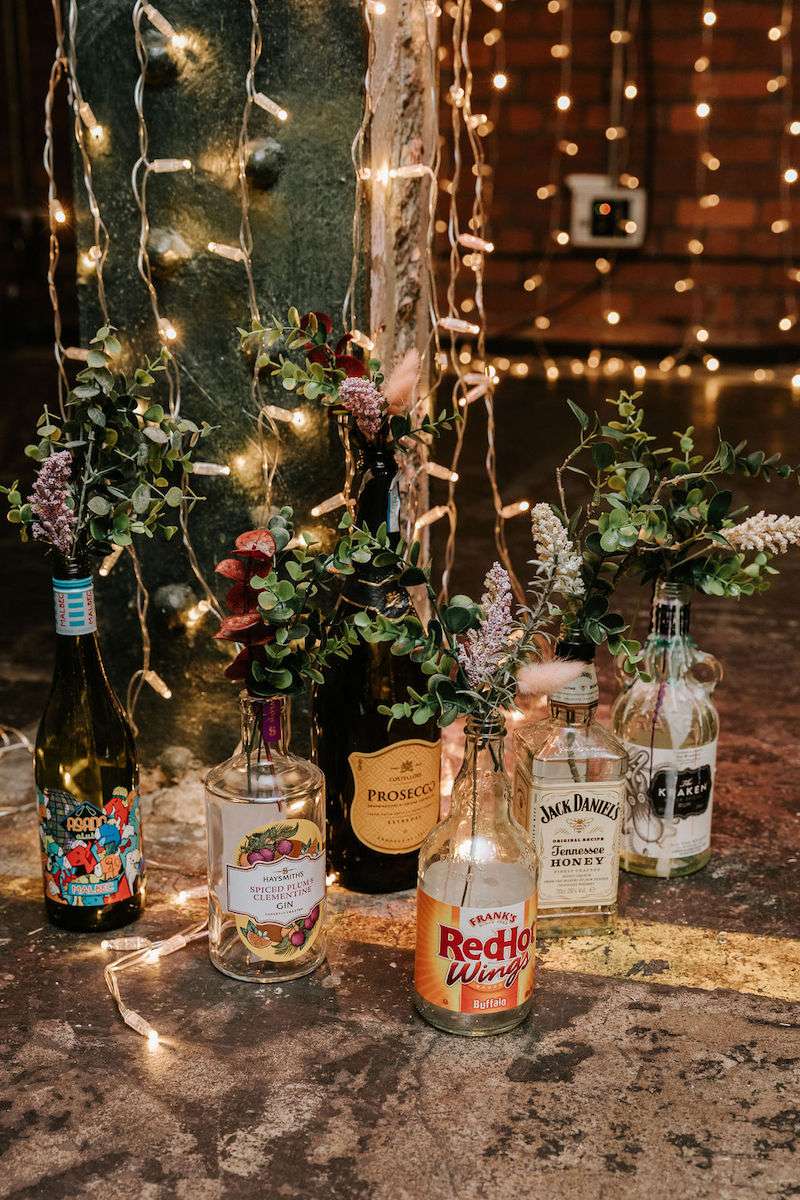 Coming in at over £2000 under their £10,000 budget, their décor was all DIY, with over 100 bottles saved by the couple to display fake flowers in. These were used to line the aisle, and then again to decorate the tables – a super thrifty idea to maximise their use.
Michelle also opted for a dried flower bouquet, and loved the flower planning process, working with her florist, From Rainbows to ensure the perfect arrangement. They went for dried over fresh so that they could be kept, and Michelle now displays her bouquet in their living room.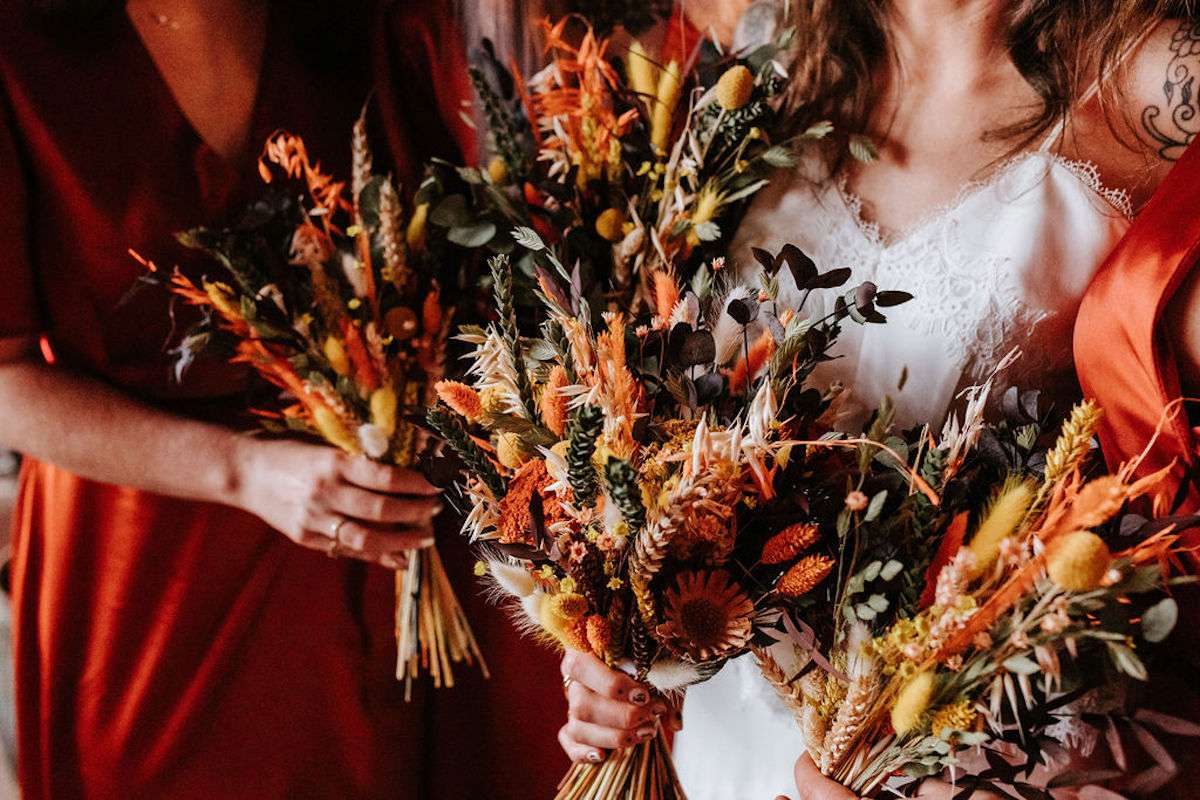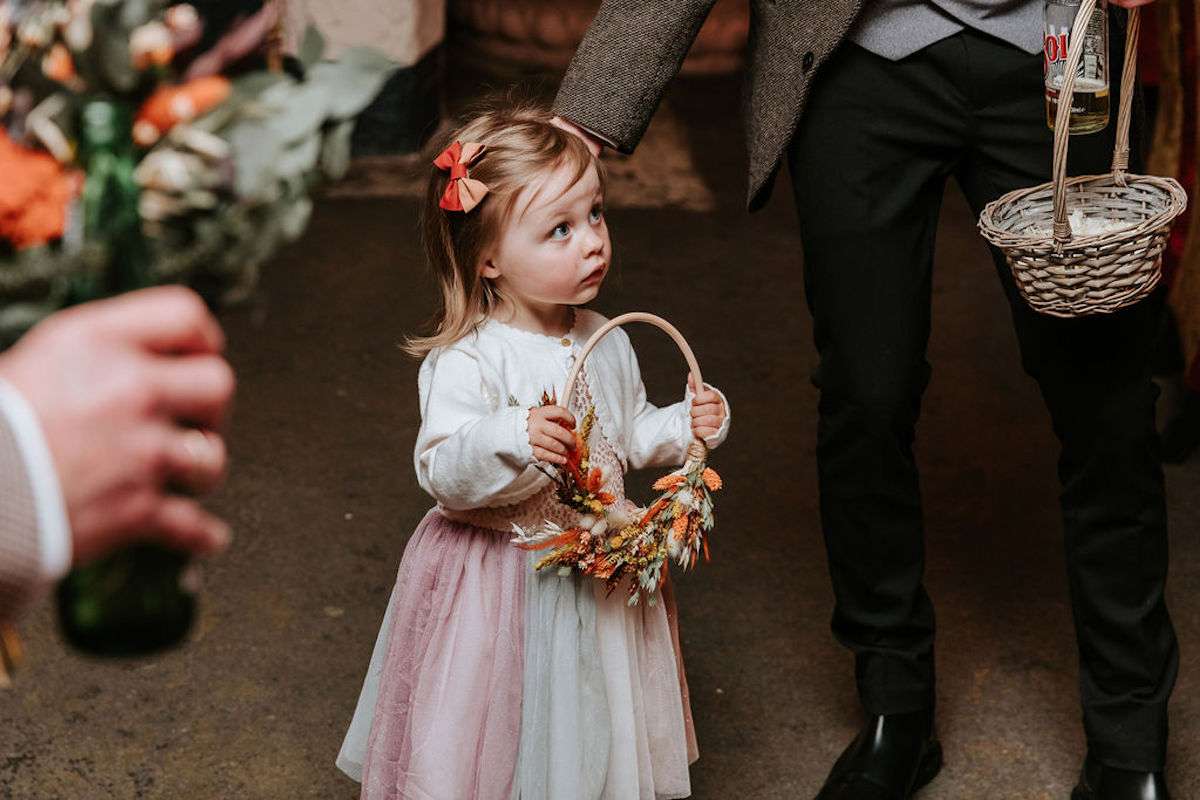 Finding that people really liked to offer their opinion on their wedding planning, the couple decided that if potential guests hadn't met their dog, Scout, they weren't invited to the wedding! This simplified their decisions and helped navigate the trickier side of planning. Offering advice to future engaged couples, they said, "Don't take it too seriously! It's your day. To celebrate you and your love! It will be perfect as long as you are both happy and comfortable in yourselves!"