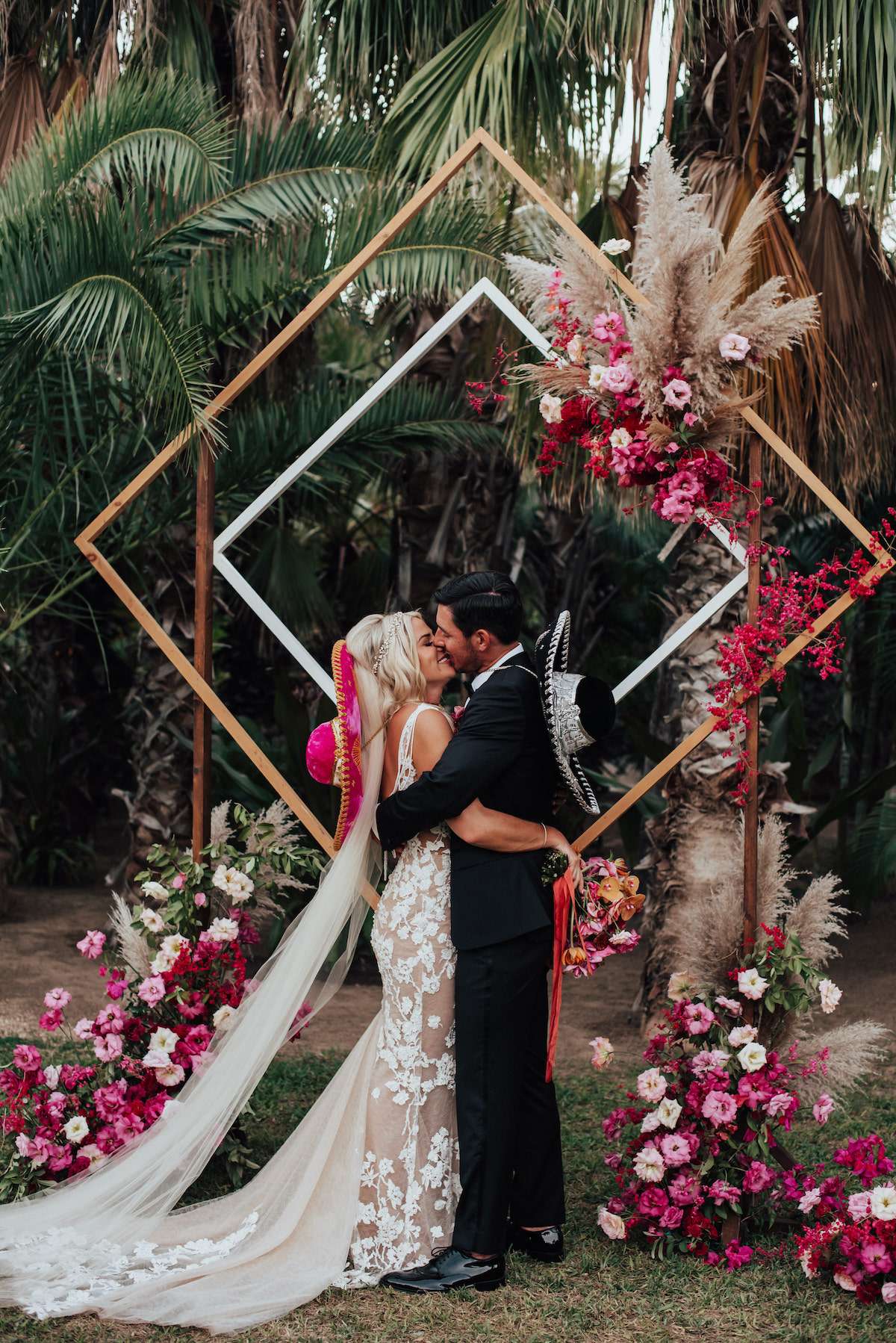 Wanting to steer away from anything 'too bridal', Alex and Ricky chose black décor with pops of bright, perfect for their edgy style, mixed with some Mexican heat.
The couple are also really into their music, so every song was carefully chosen. They mixed classics with modern hits, with the bridal party walking down the aisle to Can't Help Falling in Love by Elvis, before Alex entered to an instrumental version of Latch by Disclosure and Sam Smith. A fun surprise that had everyone cheering, it set the tone for the rest of the evening.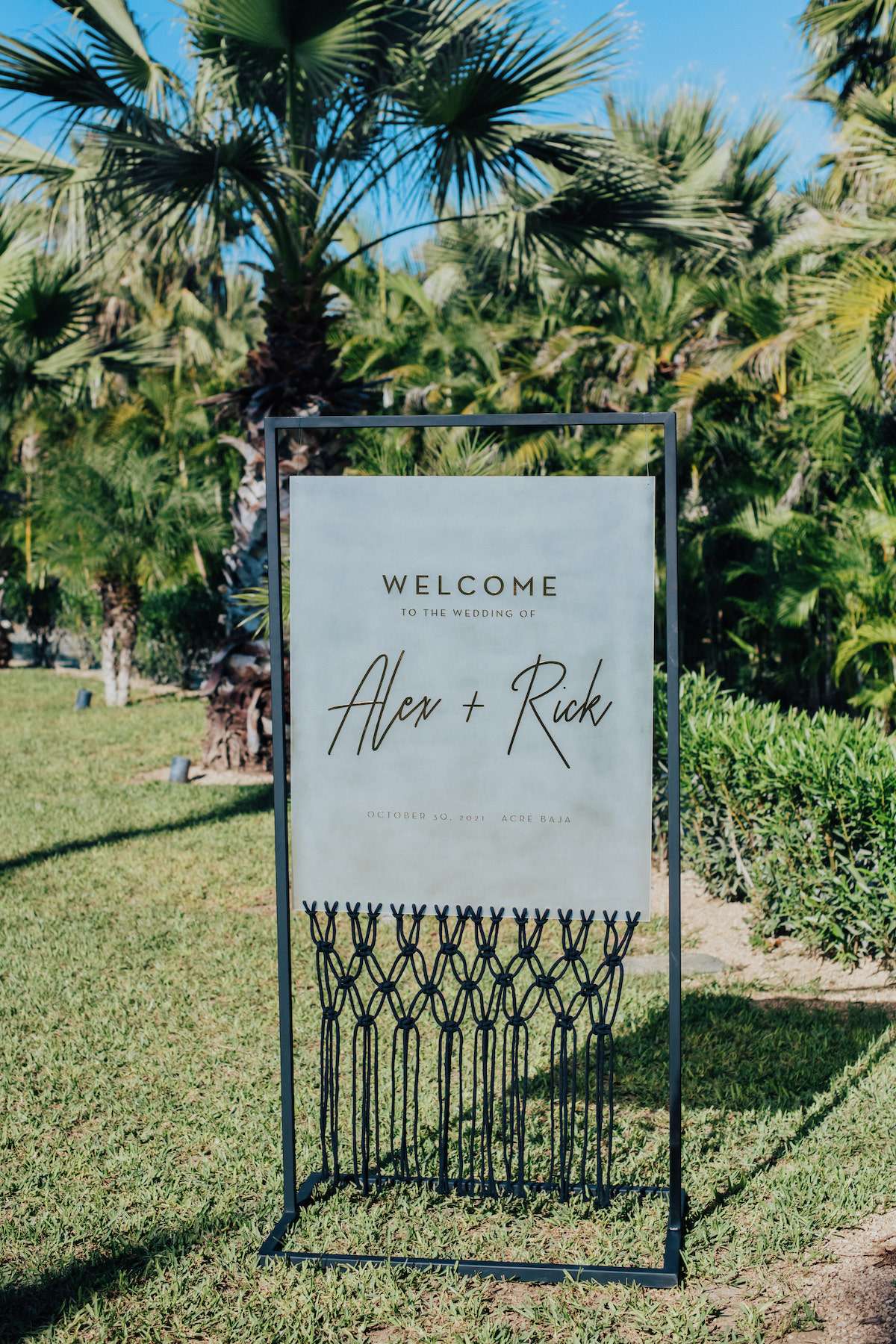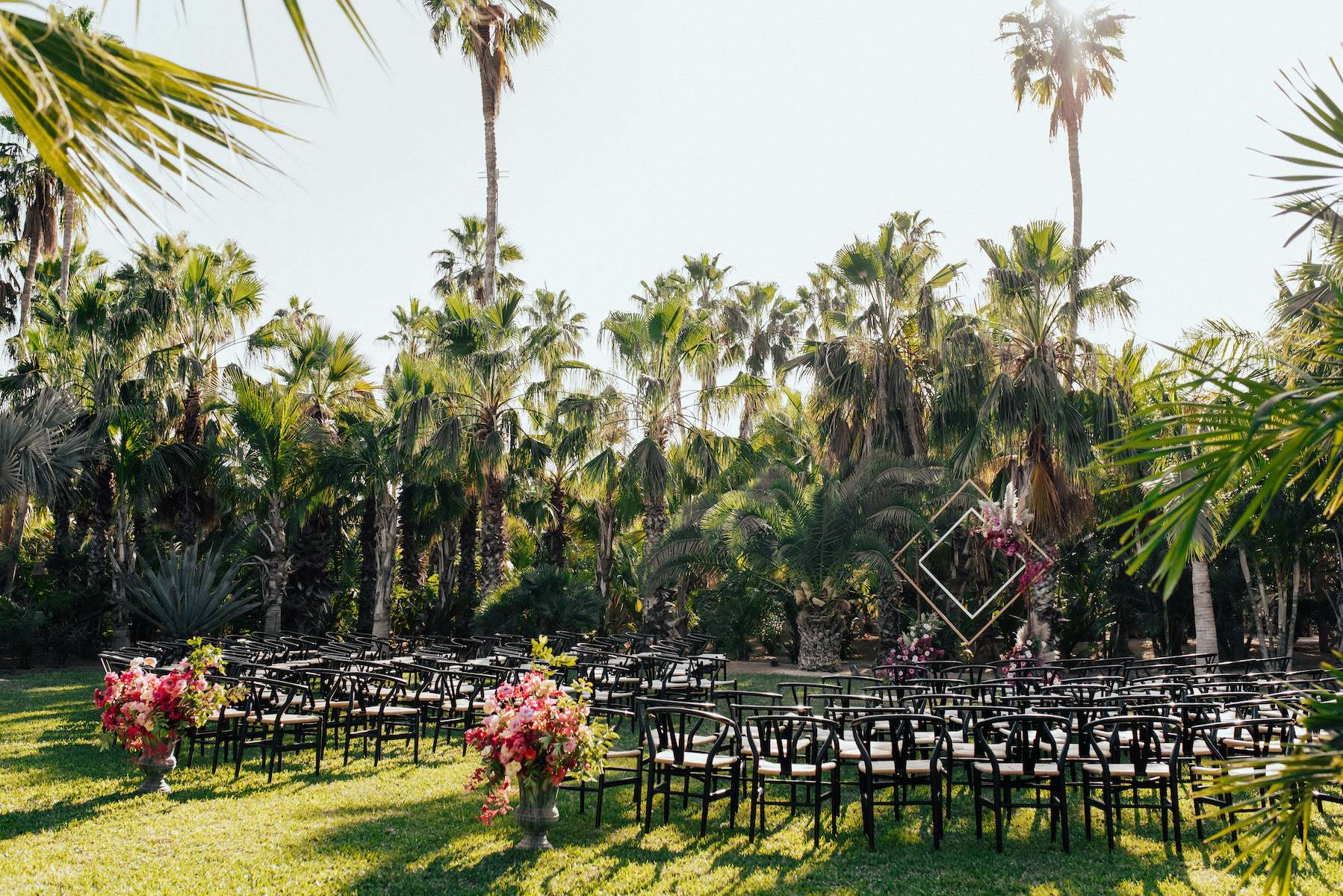 Alex and Ricky wrote their own vows, adding a personal touch to the ceremony, and exited to Signed, Sealed, Delivered by Stevie Wonder – a song that they have both always loved. A dramatic reception entrance to Rage Against the Machine rounded off their musical choices.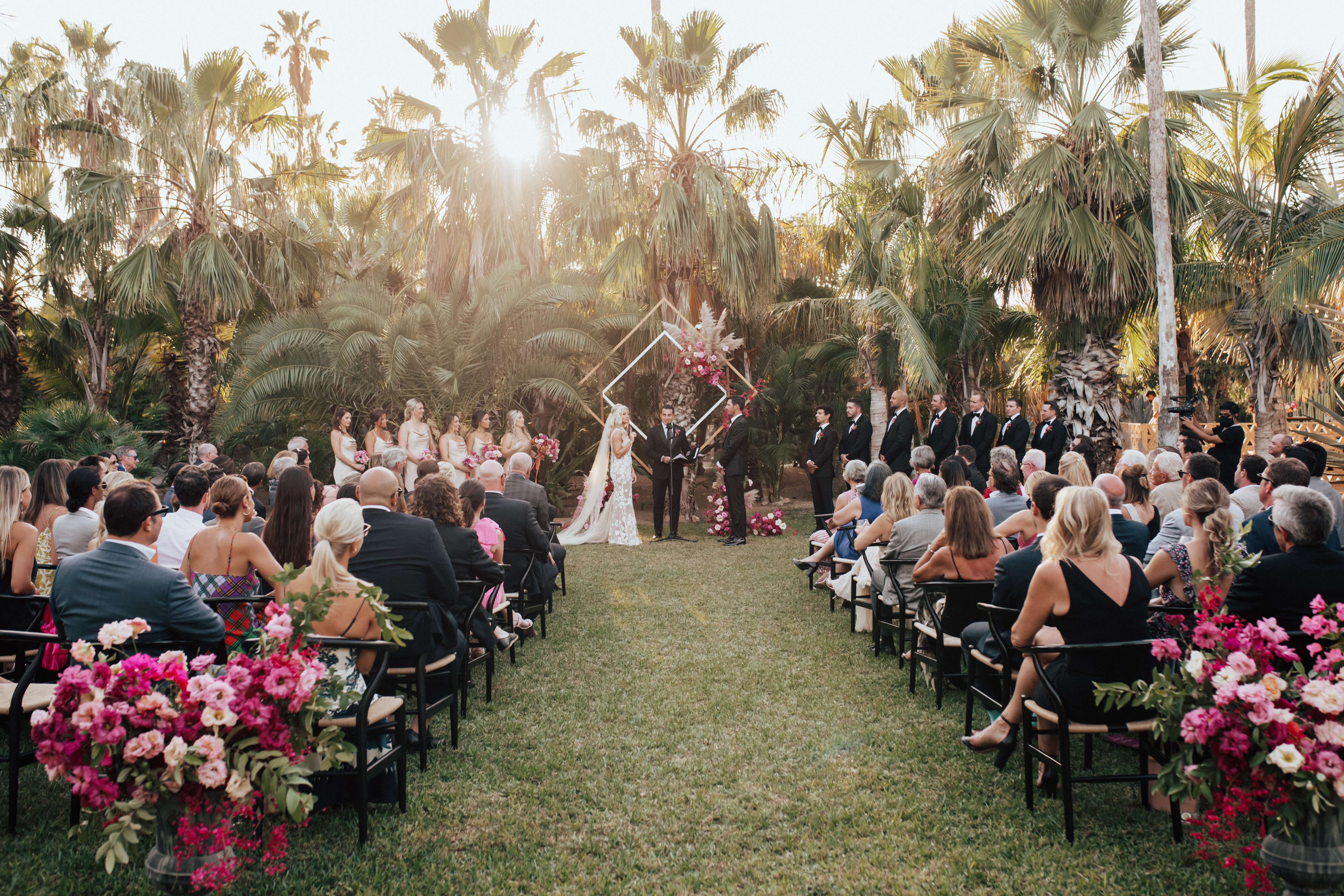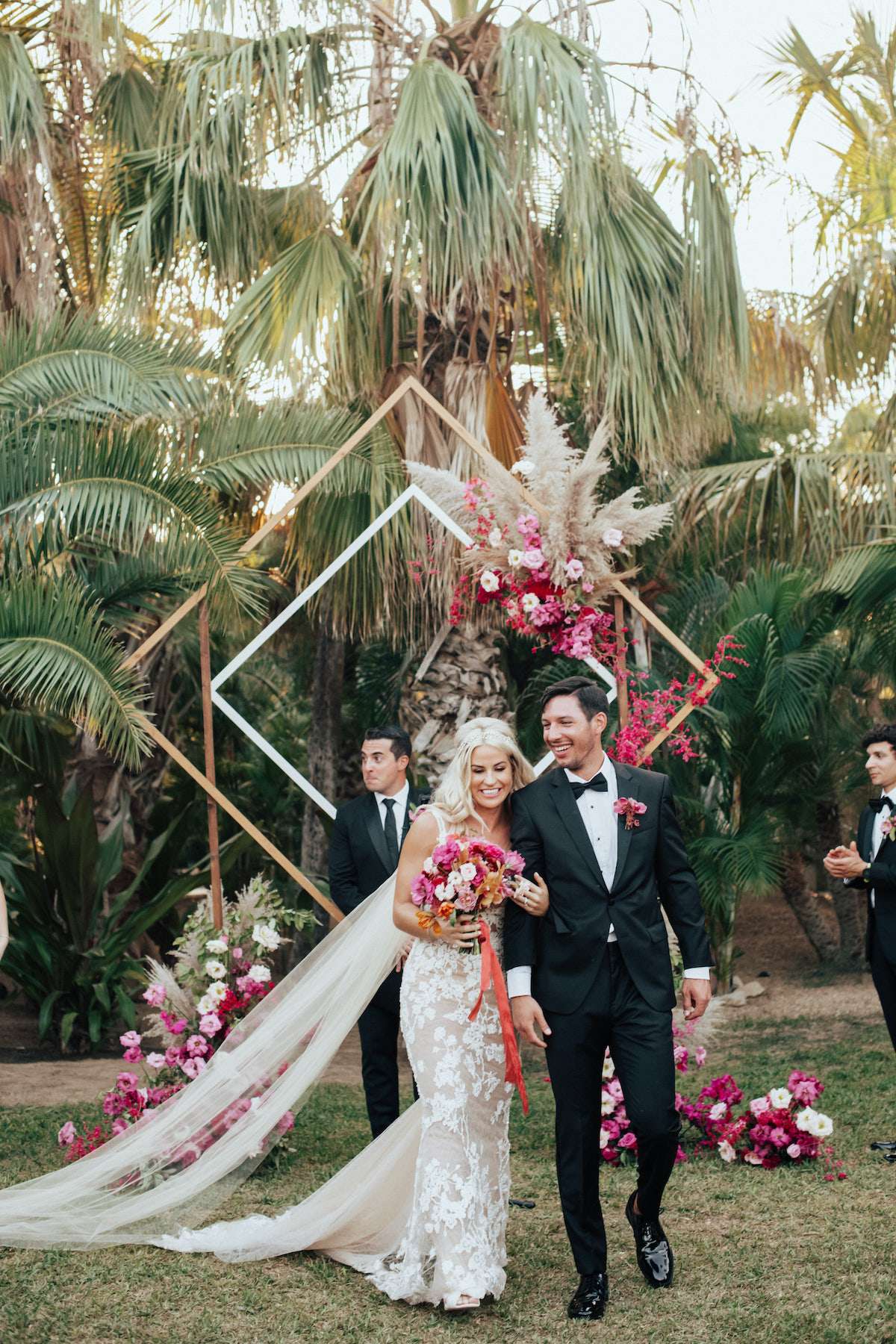 With so many favourite moments, Alex and Ricky made sure their reception was a party to remember. With not a dry eye in the house for the emotion packed speech from Alex's dad, guests then cried with laughter for the other toasts. There was a packed dancefloor, dancing on shoulders and stage diving, and then the couple wheeled out a cart of popsicles to keep their guests refreshed.
Alex told us, "Ricky and I had the best time, and it was clear the guests did too, which really mattered to me."
With guests travelling from all over to Cabo, the couple were determined to have a full weekend of events, rather than just one night. They had a rehearsal dinner on Thursday and a welcome party the next day. As the wedding was inland, the couple chose to hold the Friday party on the beach, with an open bar, dinner and fireworks to close the night. Alex told us this was the biggest expense of their wedding, but they knew they wanted to make their guests feel appreciated and like they were on holiday the second they arrived.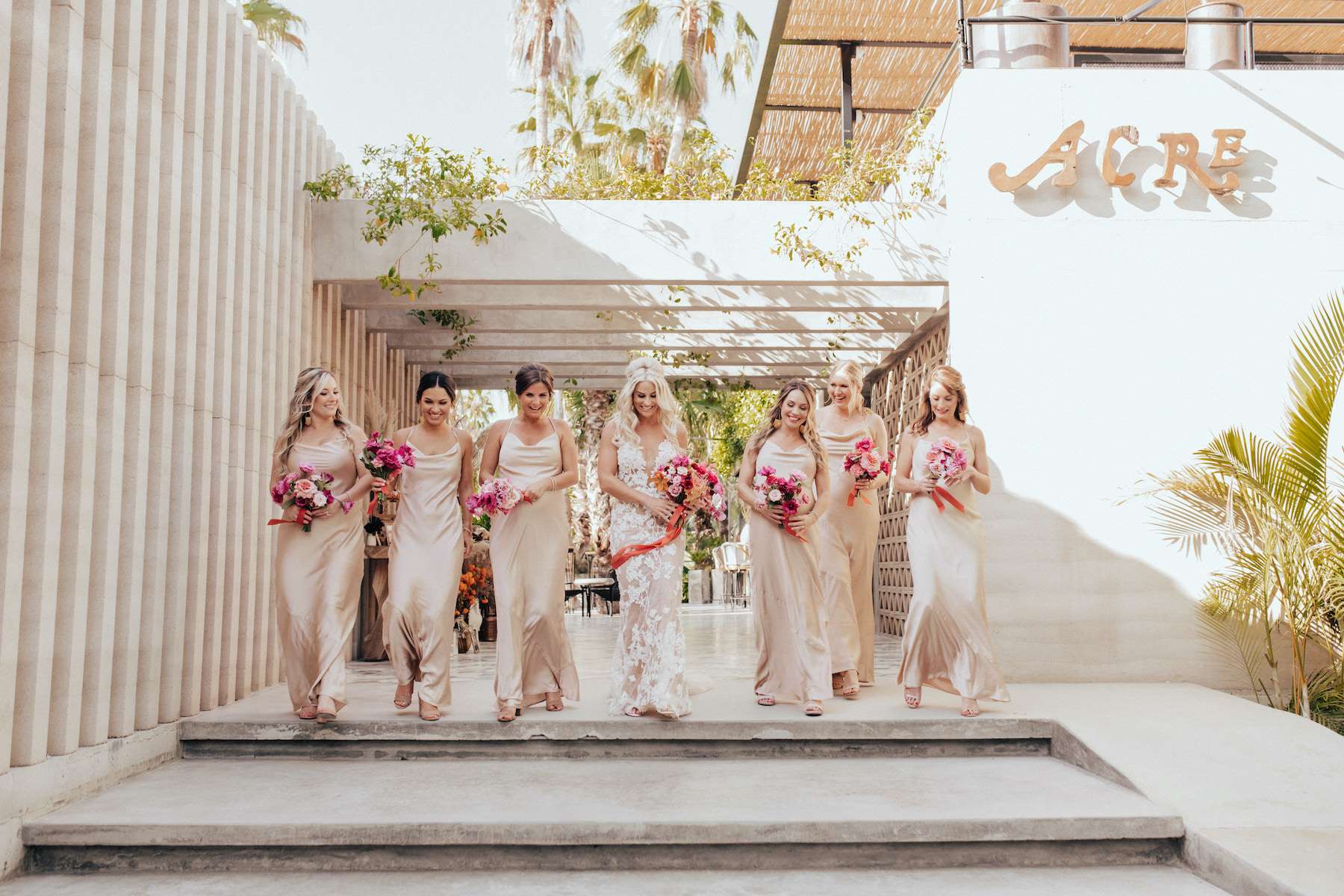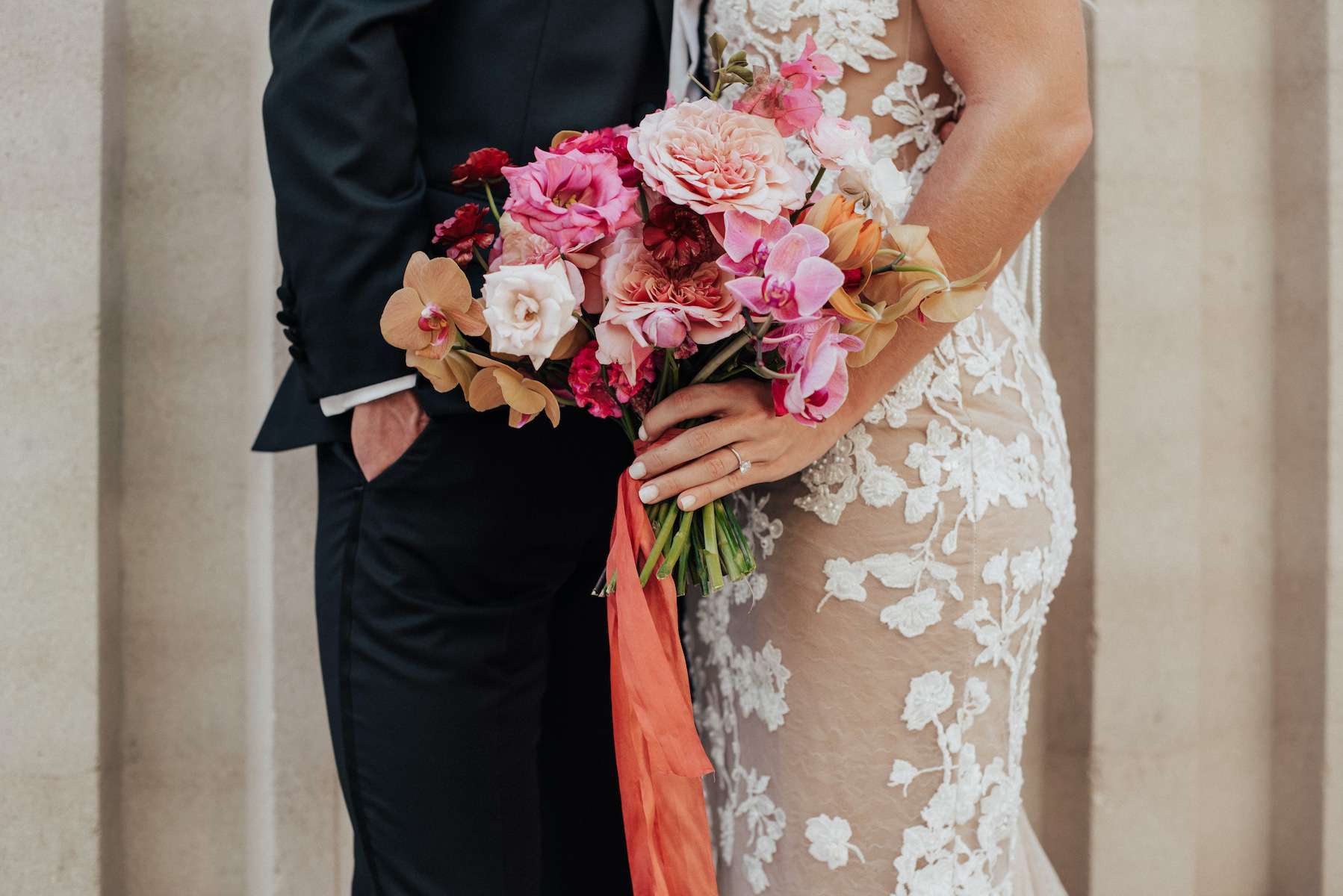 As it took place over the weekend, they also created welcome bags for all their guests containing an itinerary along with some snacks, custom koozie, sunscreen and a hangover kit. Having fun planning the whole event, Alex told us that she really enjoyed the process.
She explained, "I love parties, and making them special. So we looked at our wedding as the biggest and most important party we might ever throw. I loved hand picking the décor and crafting a unique look from scratch."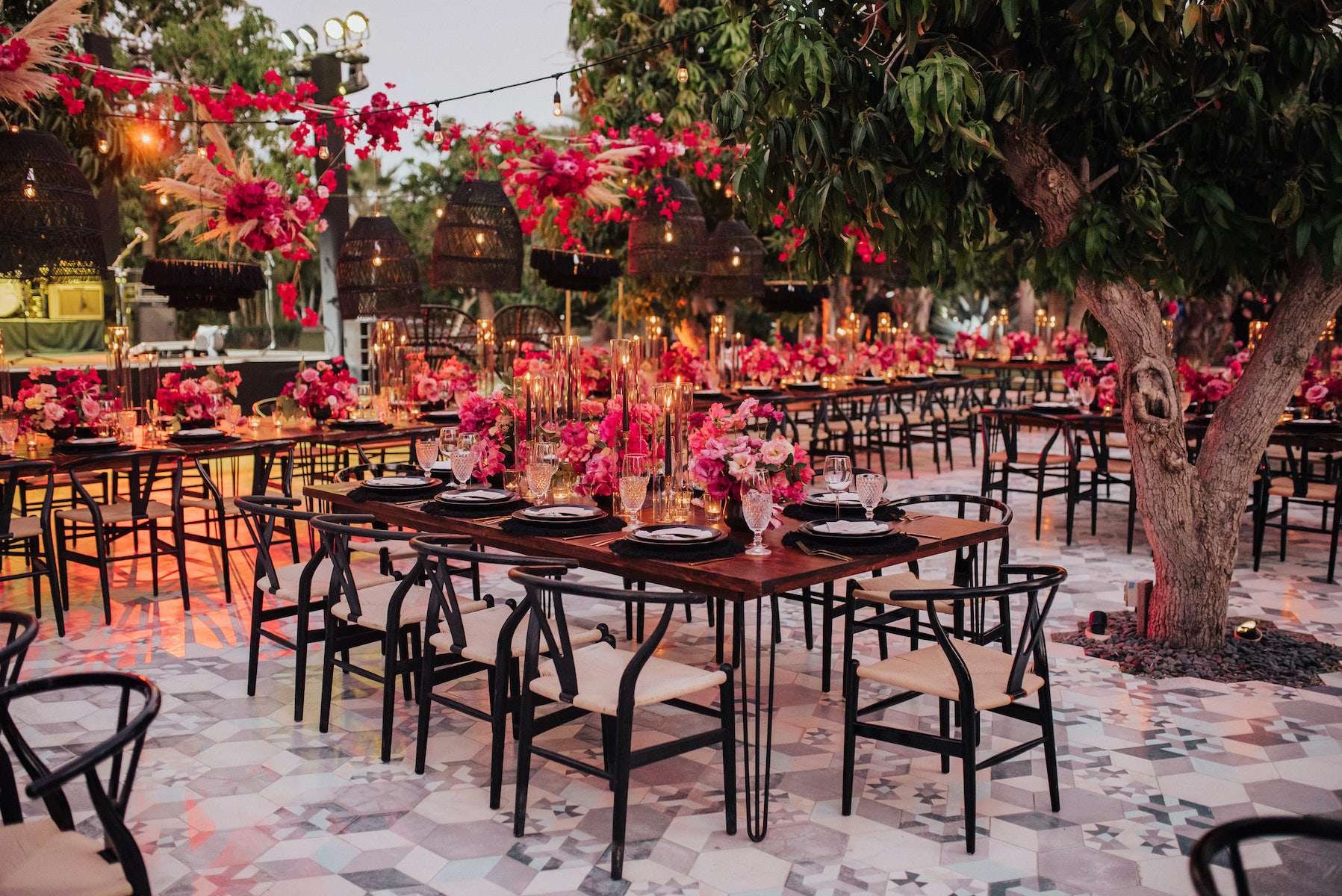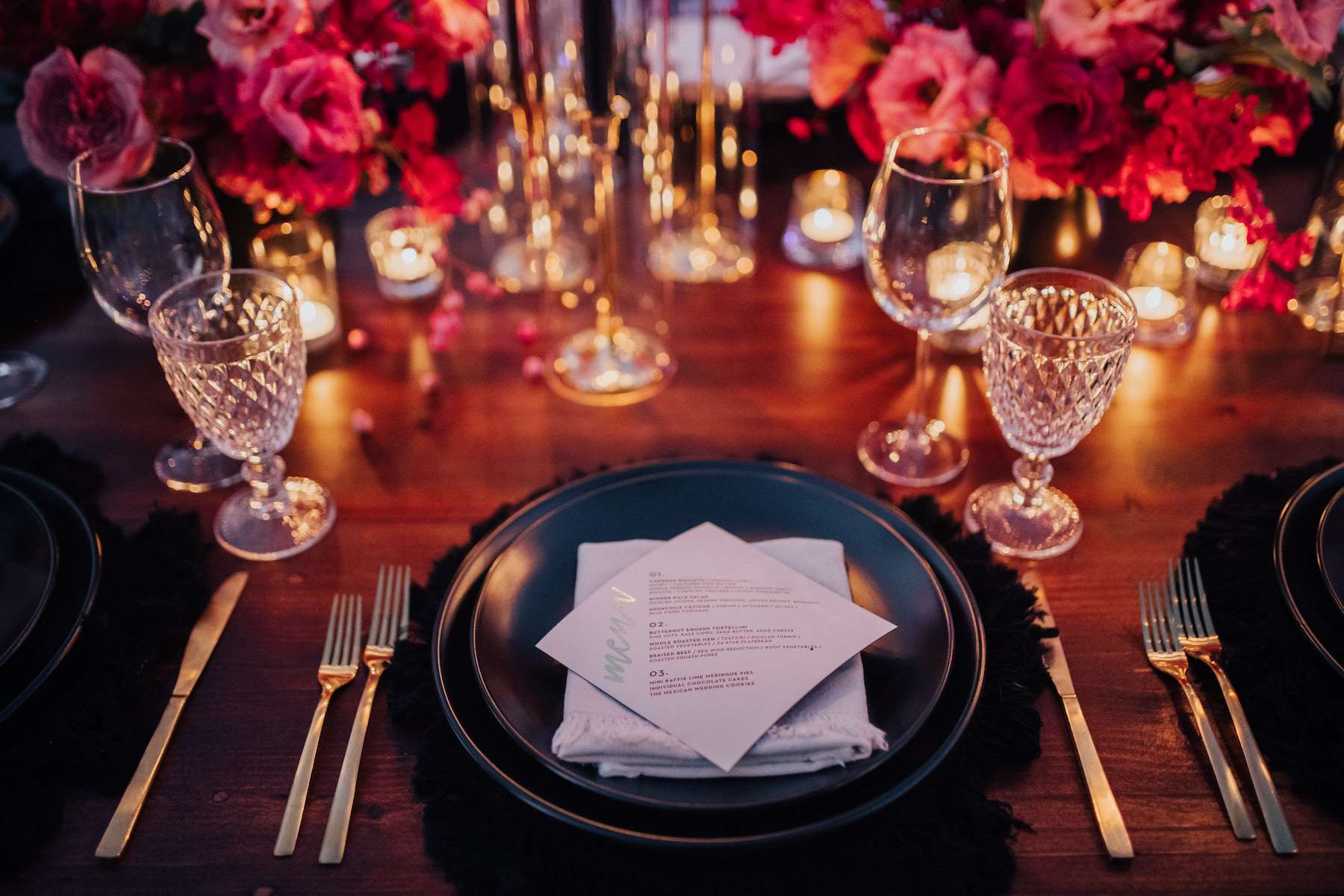 Even though they had 175 of guests, Alex and Ricky wanted their wedding to feel like an intimate dinner party. Their highlight was seeing all their favourite people together in one place. Advising others to hire a planner to keep everything on track and running smoothly, Alex says, "Have fun. Don't sweat the small stuff. And do what feels right as a couple. If timeless isn't your thing, do what is! It's your wedding, and you should want it to feel like yours – not somebody else's."