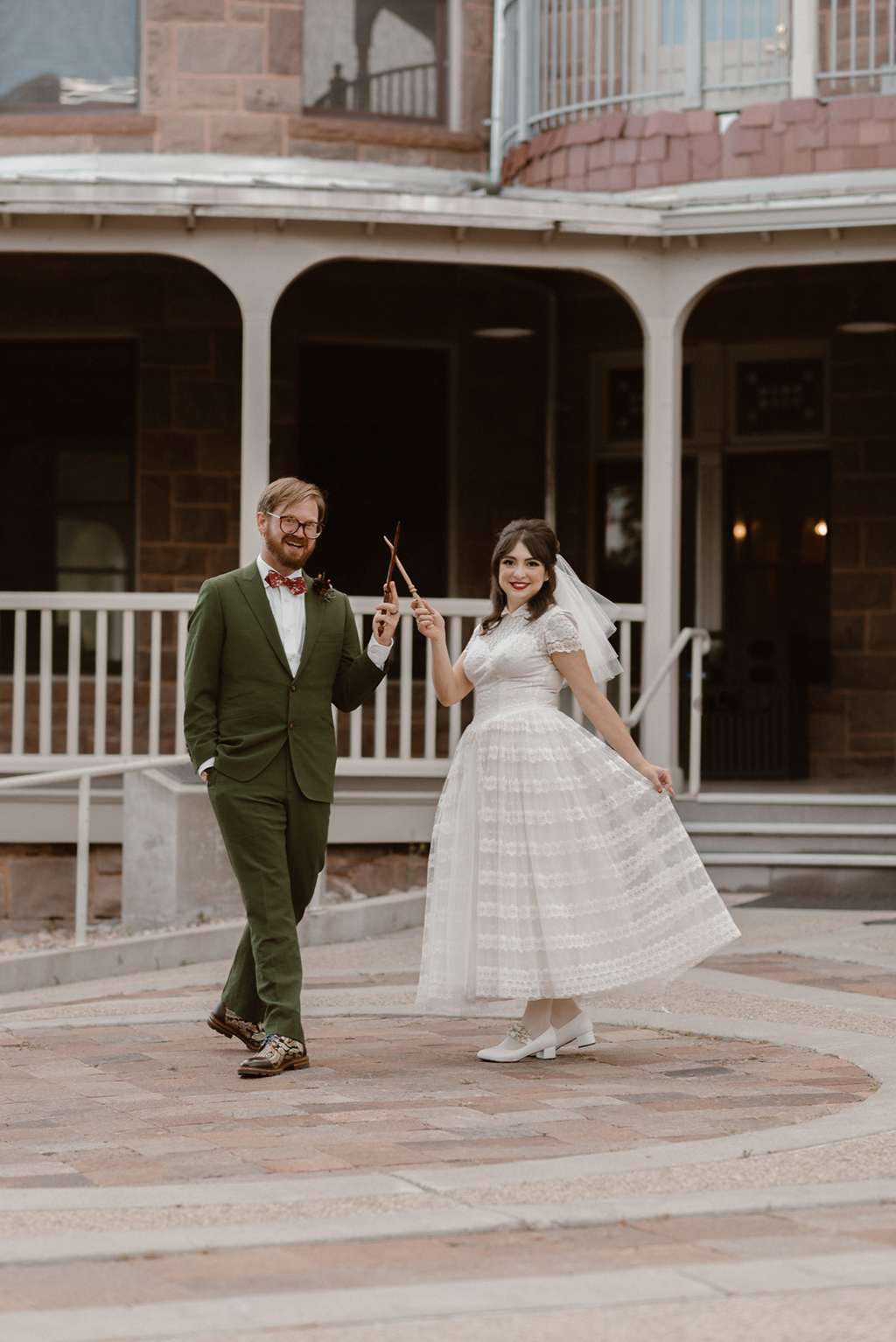 Inspired by Harry Potter, Over the Garden Wall and 1920s – 1950s style, Alix and Kevin are advocates for having fun and making your wedding day your own – even if it's creepy! They filled their day with taxidermy and antique decorations, threw it at a haunted hotel and treated their guests to a vegetarian menu and a tarot card reader at their reception.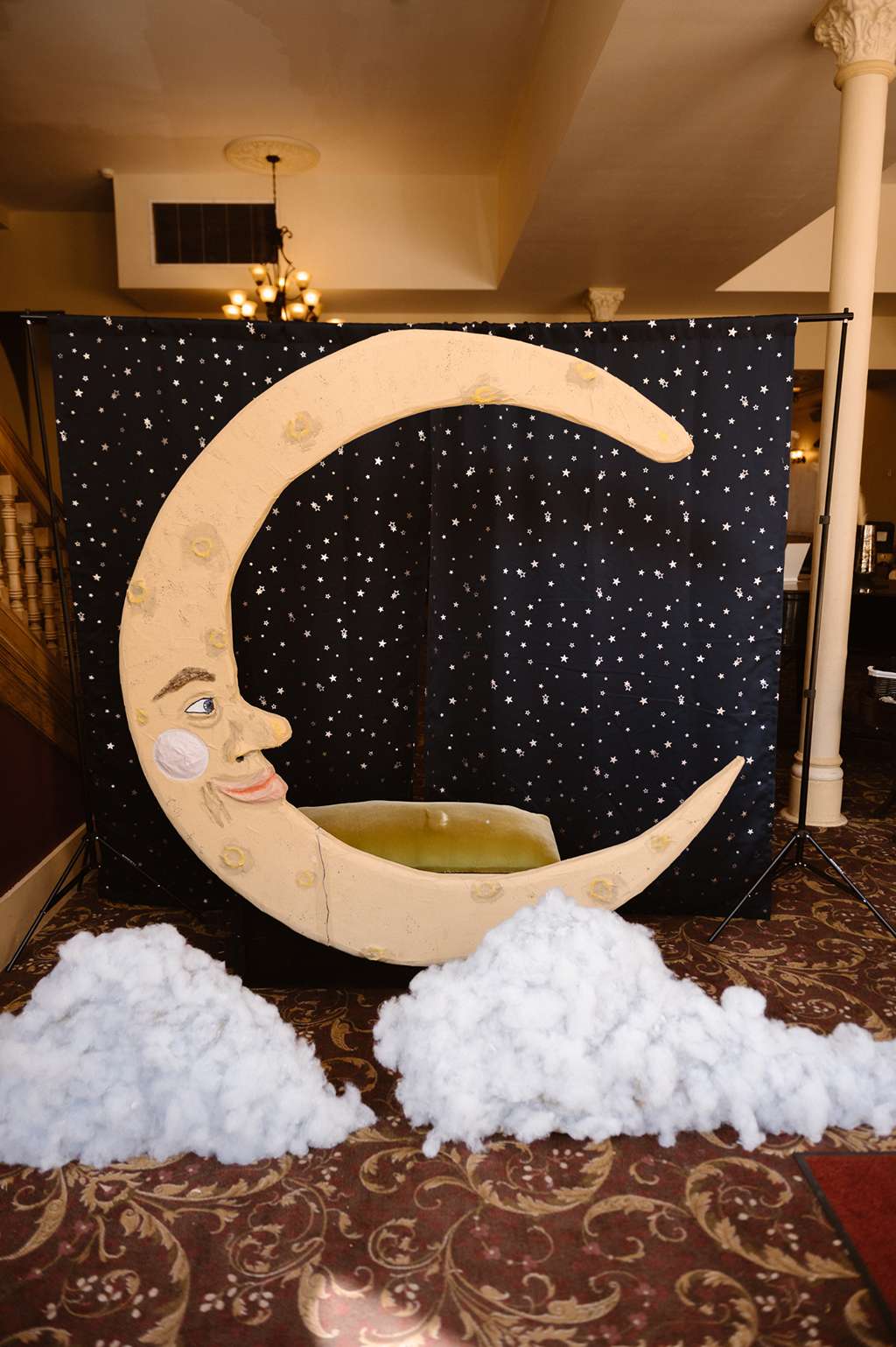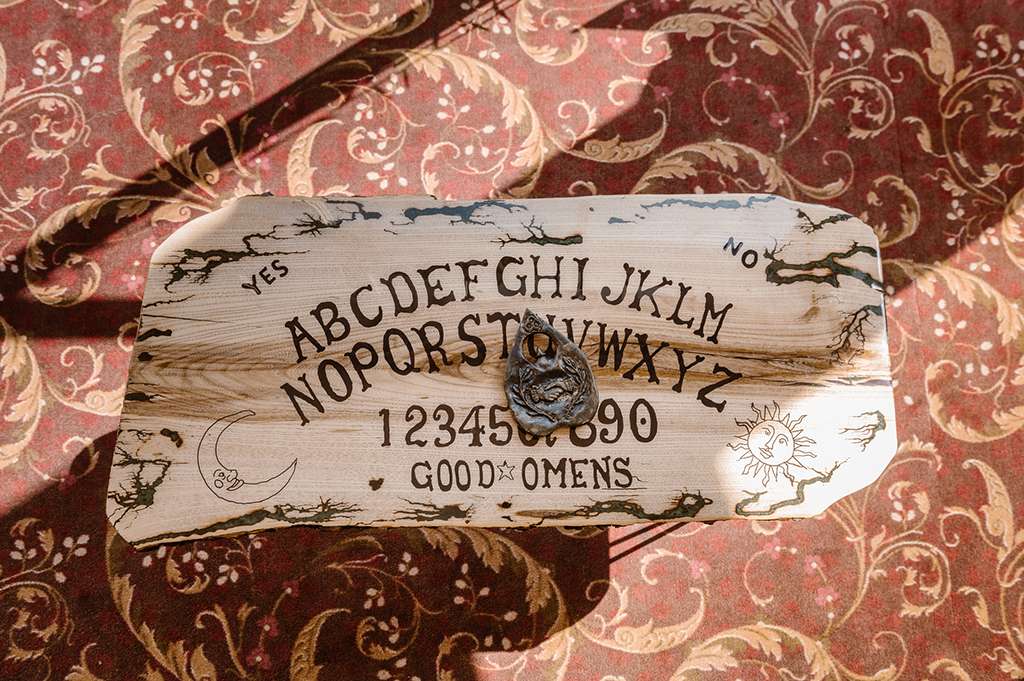 They built their papermoon photo backdrop and paired it with a Lomography instant square camera for a DIY photobooth. They also made their wedding arch, ouija board table and their wands. "We also grew all of the pumpkins in the wedding", the bride explained. "We used lichen and moss from our yard and we thrifted and framed all of the antique wedding photos for centre pieces."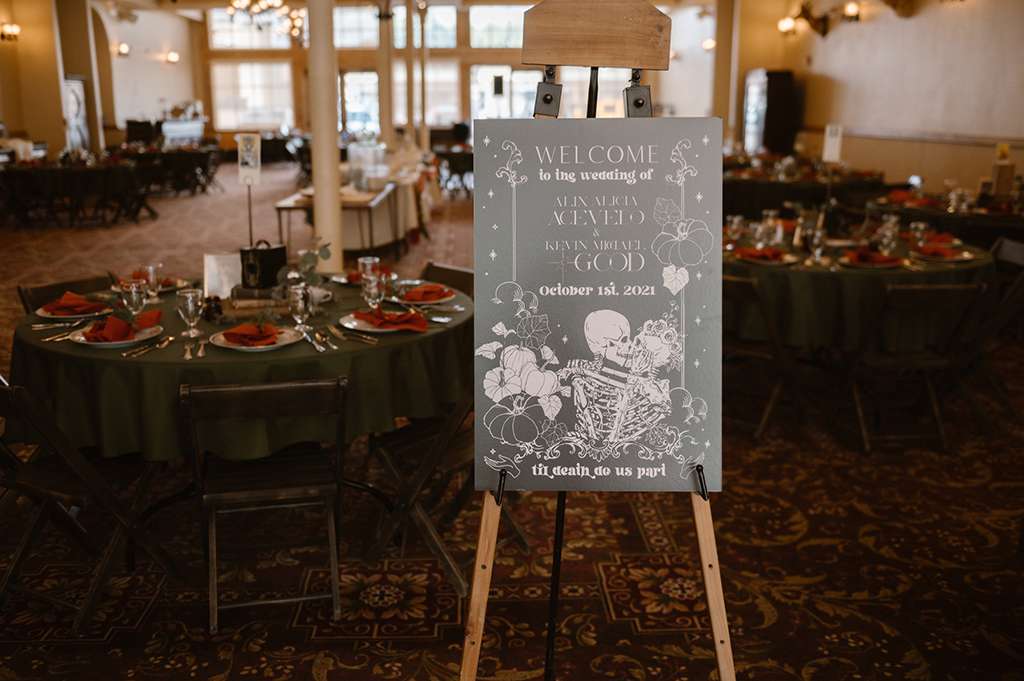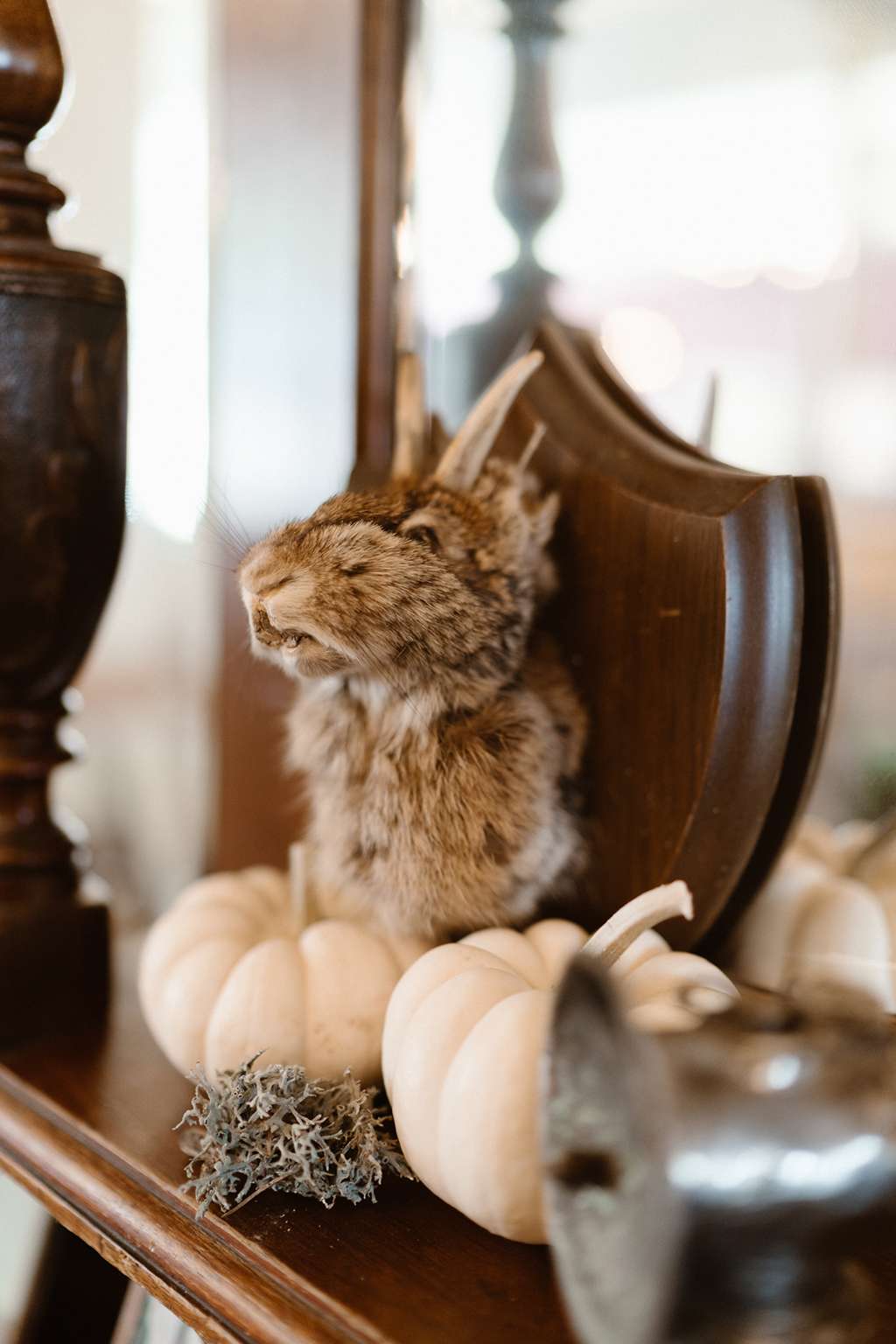 Their ceremony was magical and funny, and their favourite part of the day. "Our good friend Rudy married us and told a lovely fabricated tale about our family histories and how we met. Our vows included inside jokes and heartfelt promises. We played the Over the Garden Wall Soundtrack, the Jurassic Park Soundtrack, and The Rainbow Connection by Kermit the Frog."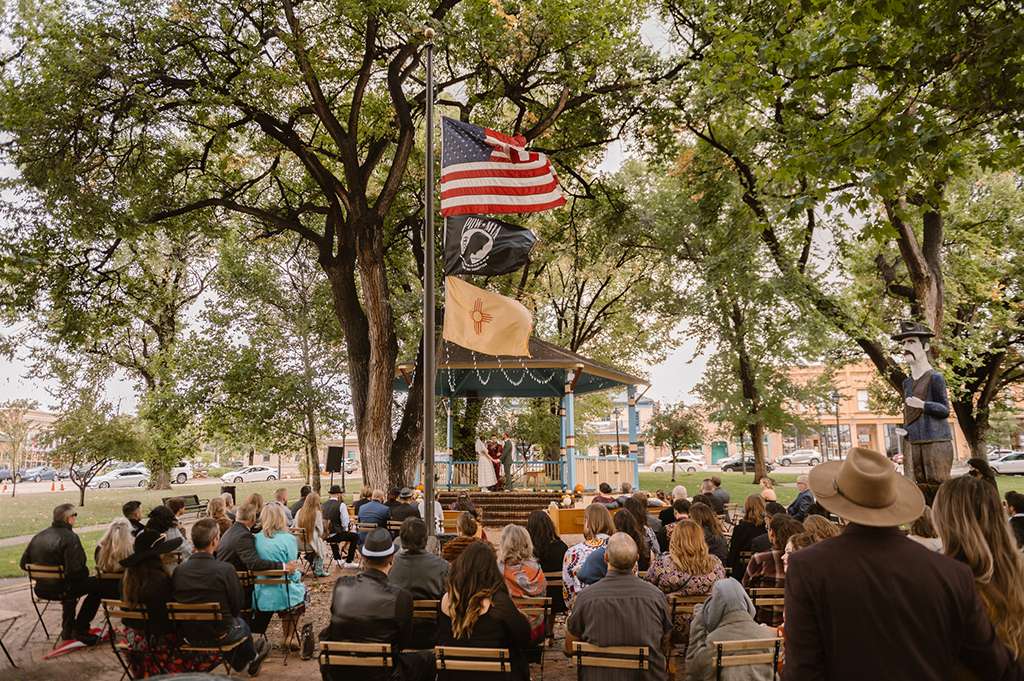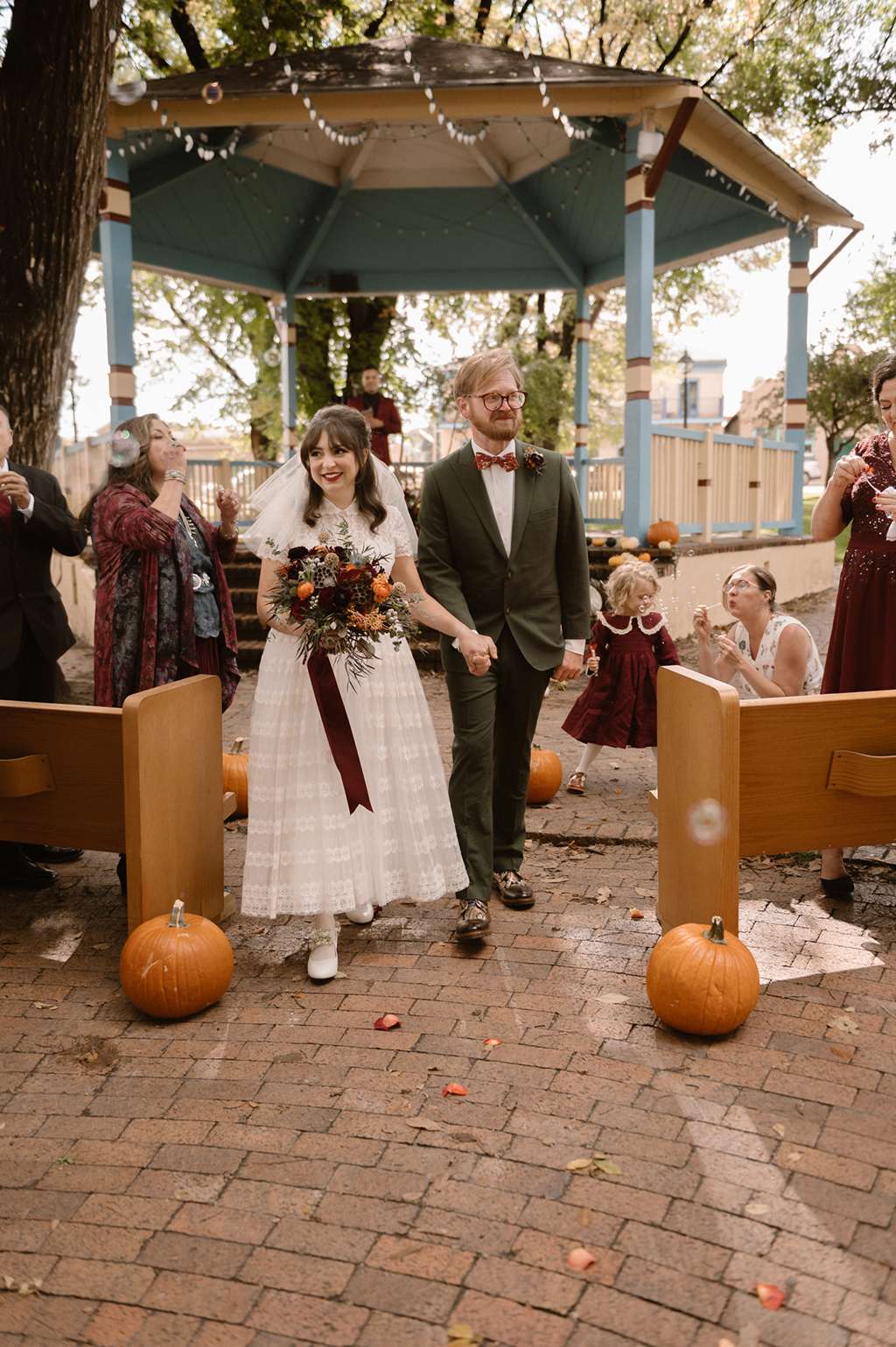 The biggest expense was their catering, a custom vegetarian meal made by a farm-to-table restaurant. They paid particular attention to their cocktails too, designed by The Prarie Hill, too; the Mountain Wizard (a bourbon based drink) and the Grey Lady (a lavender gin-based drink Served in a tea cup). They saved money by not having a wedding party, and had a small wedding cake for the two of them had less expensive pies for their guests. Also, Alix's dress cost just $250 from Etsy!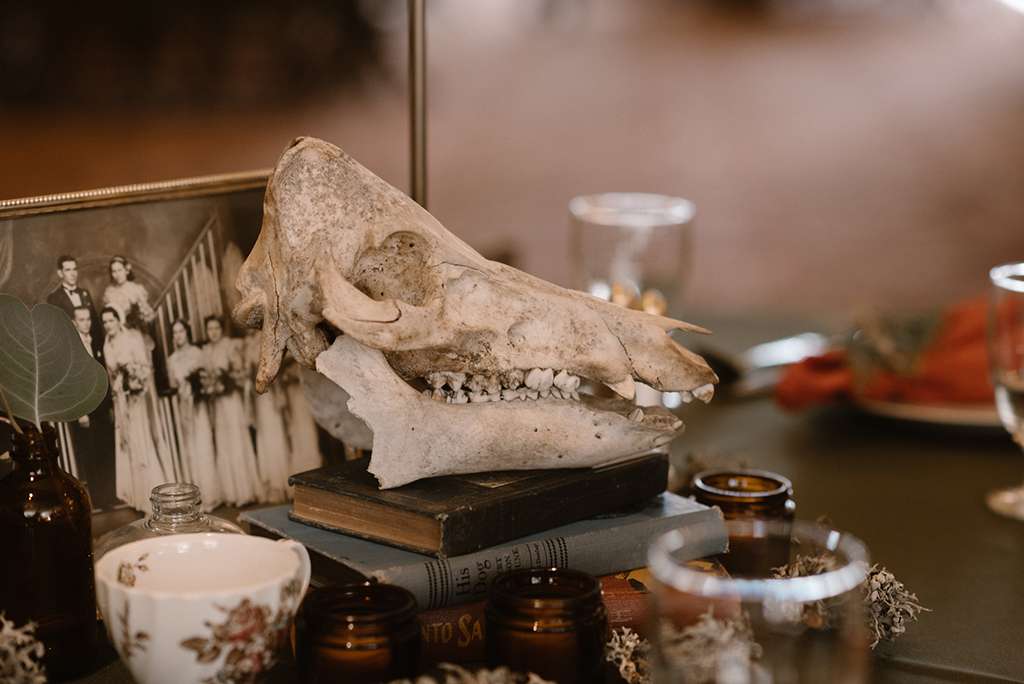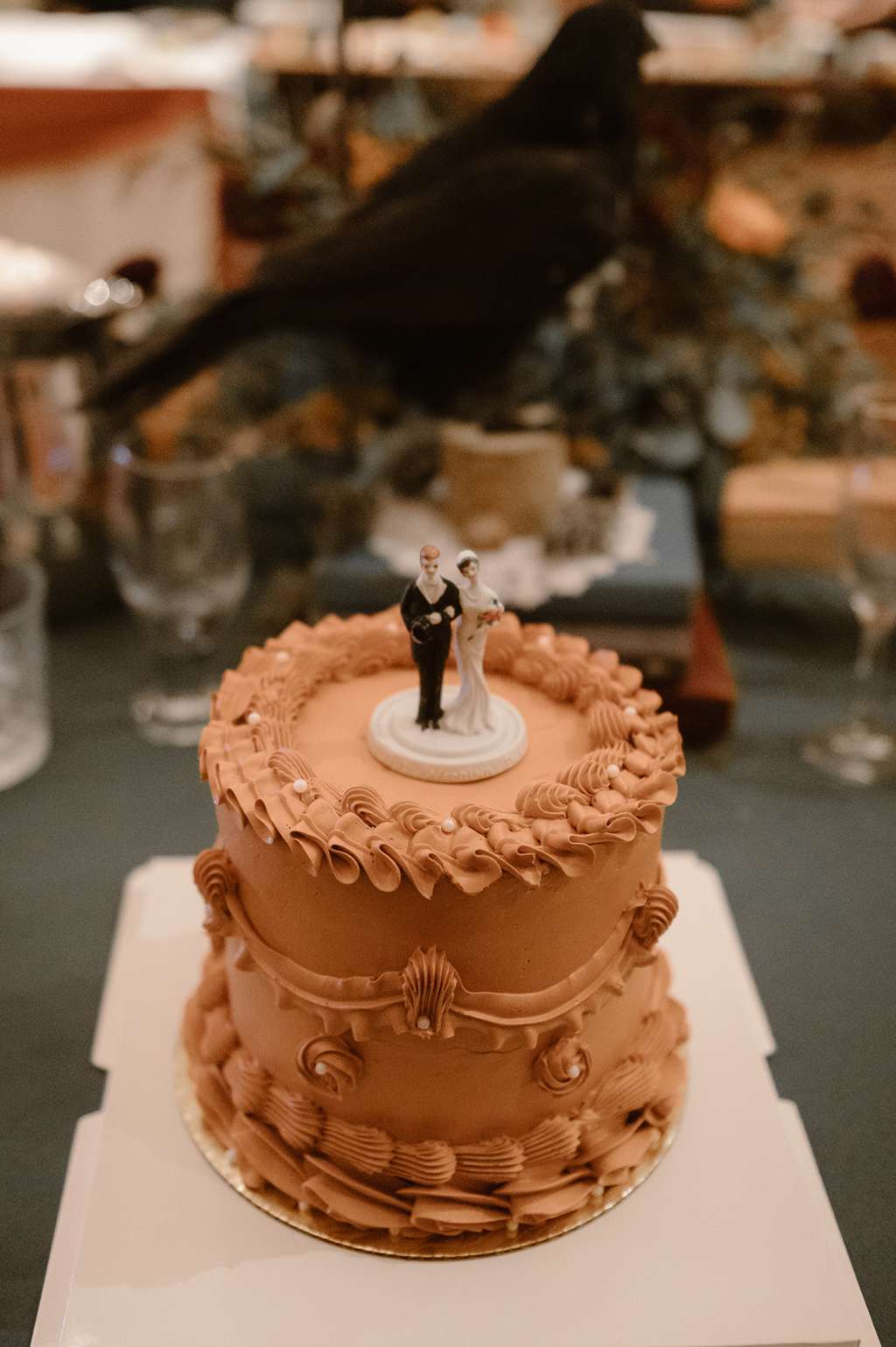 "In retrospect, the only thing we would change is that we would not have had a champagne toast," Alix concluded. "We did not need it! Be yourself and and don't let anyone dictate your wedding," she continued. "Getting to spend time with your best friend and making your day super unique is the best!"