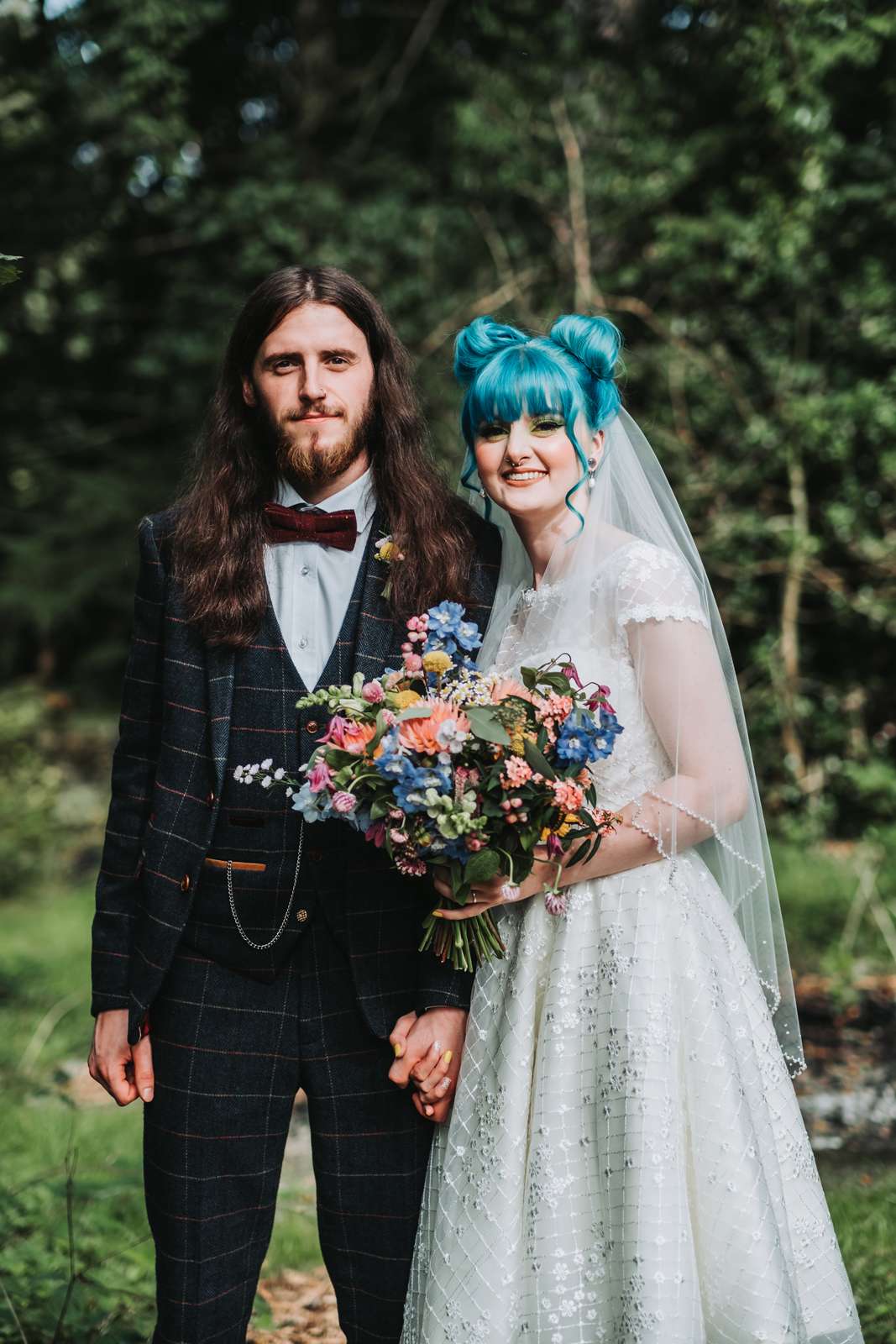 Inspired by wildflowers, woodlands and the 60s aesthetic, Jessica and Scott were married in September in Huddersfield. A huge part of their day was the music as they wanted to use it to create the perfect atmosphere for the celebration.
As Jessica told us, "We had a lot of music from The Beatles, and basically the line-up of Woodstock! I walked down the aisle to a string quartet version of Here comes the Sun and we walked out to the drinks reception to The Ballad of John and Yoko. Our first dance was to the song Life Eternal by one of our favourite bands, Ghost."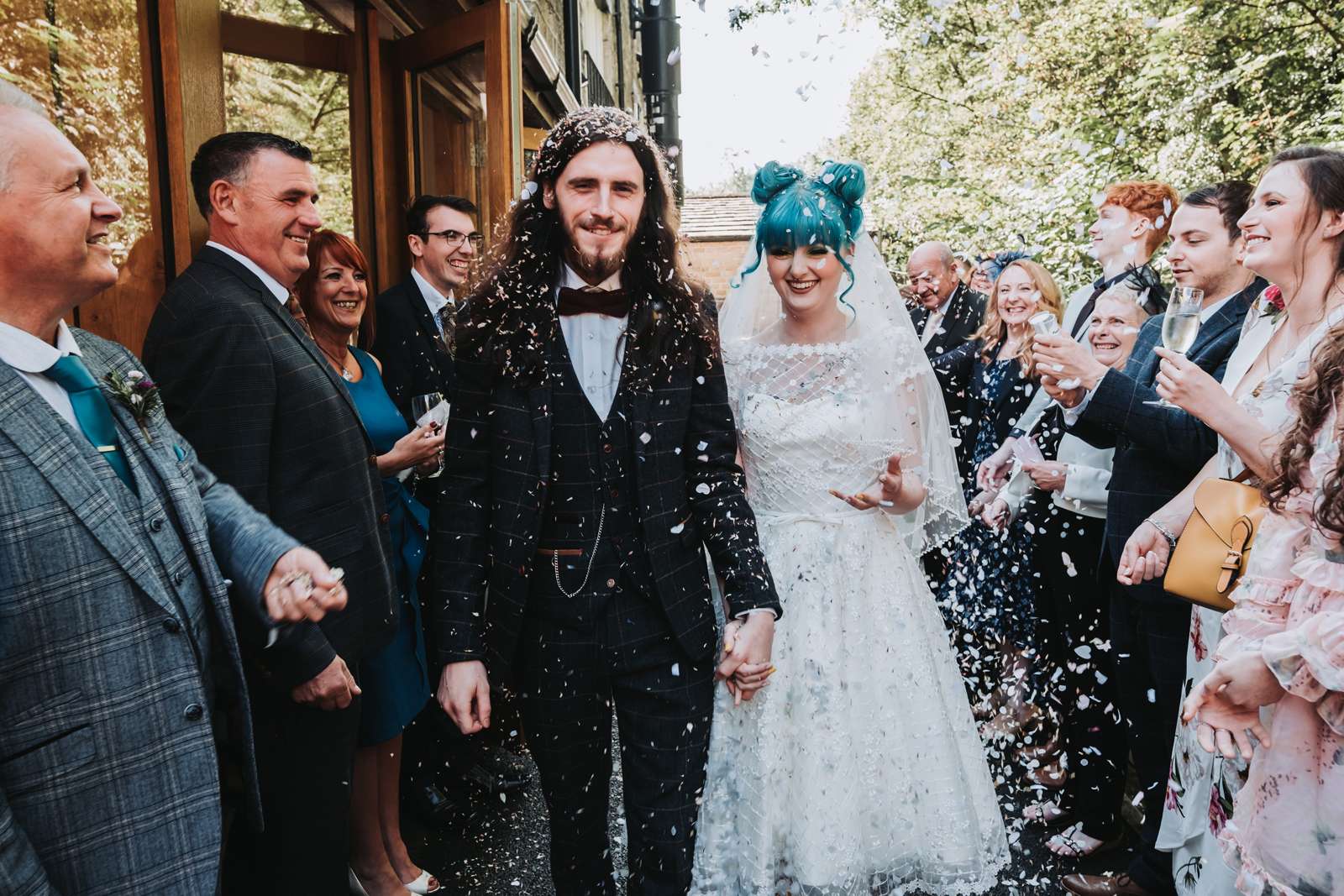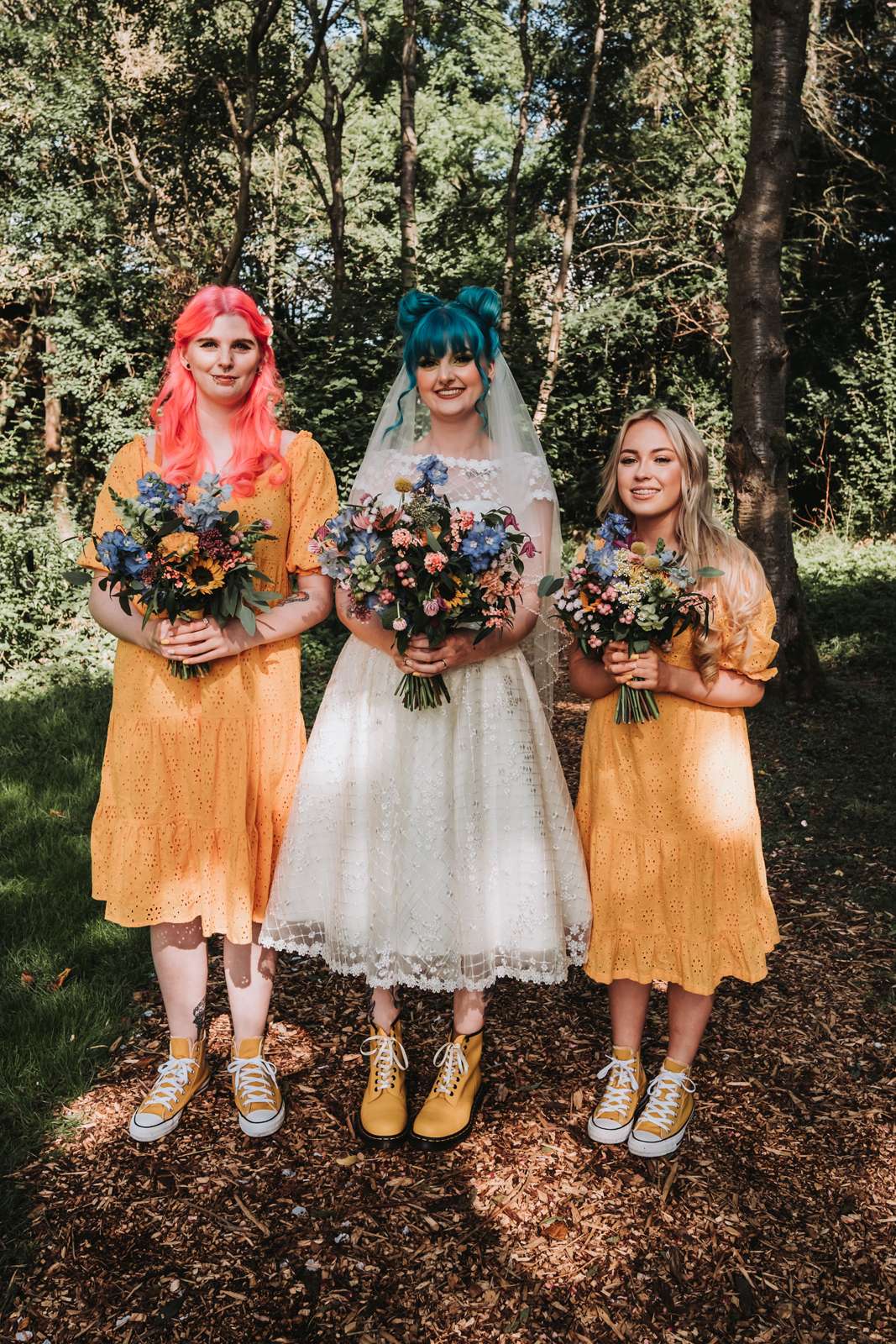 The bride wore a short House of Mooshki dress with yellow Dr Martens and pearl accessories. Her bridesmaid were also in yellow, choosing tiered broderie style dresses from Boohoo.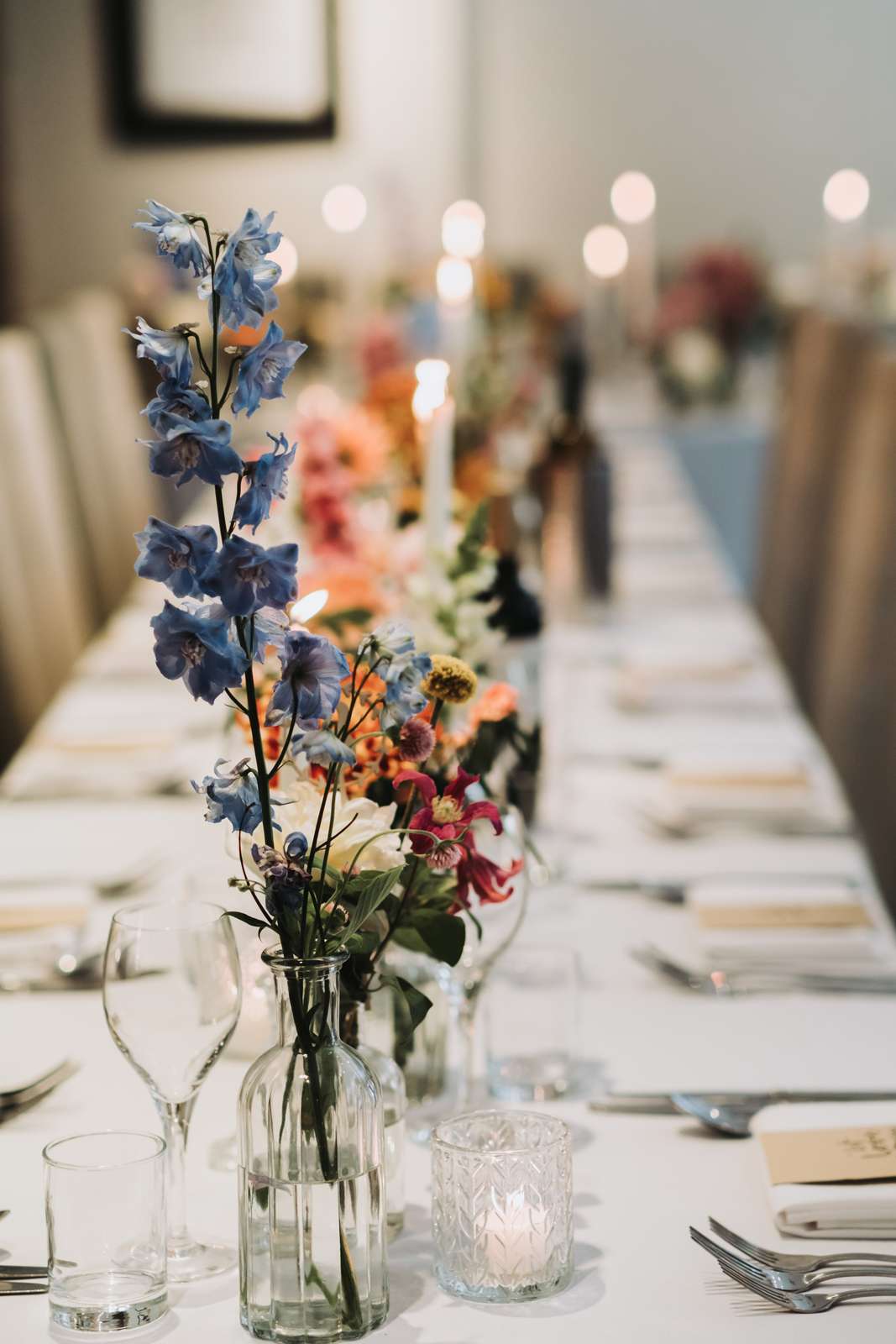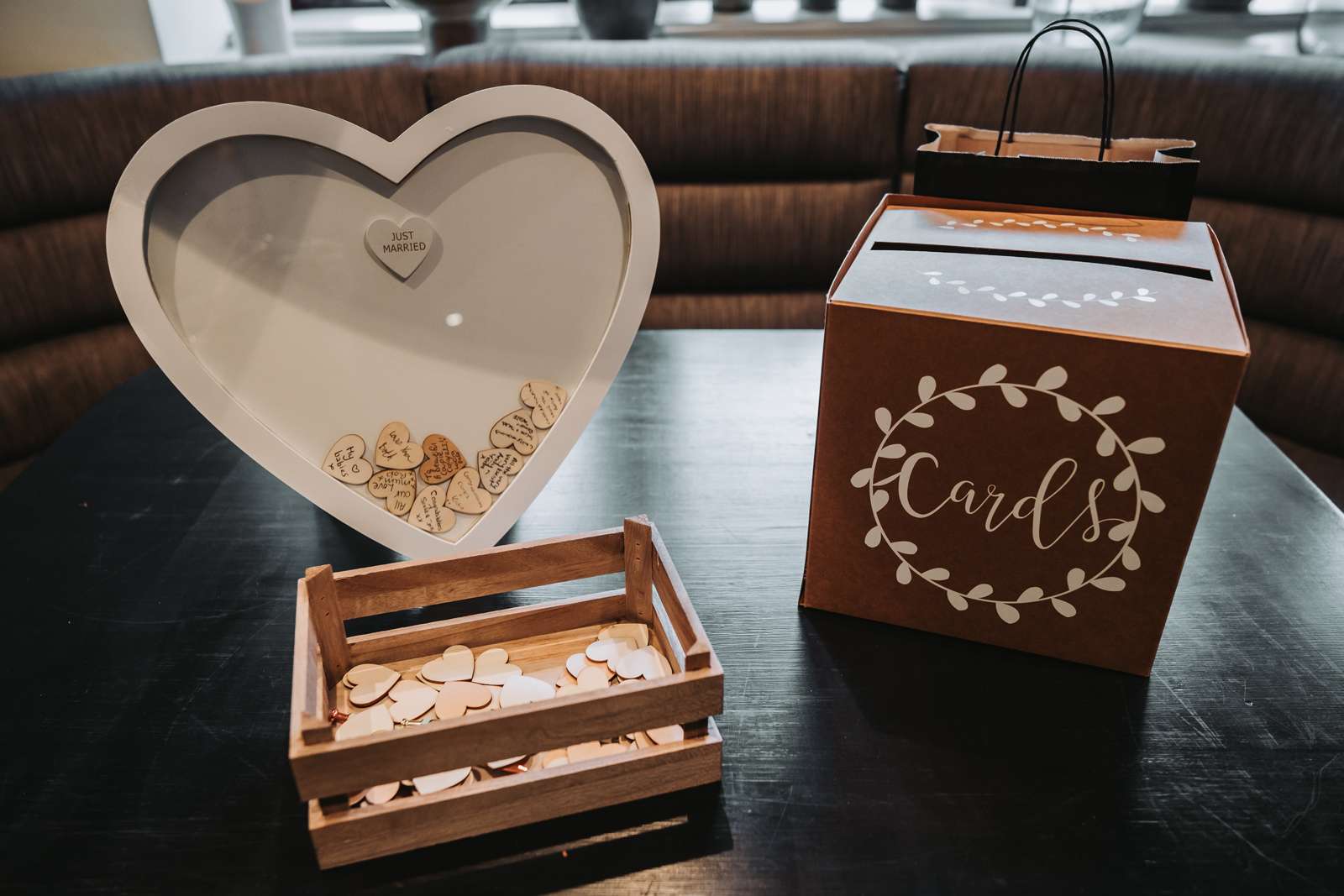 For favours they gave each guest a homemade seed packet filled with wildflowers and instead of a cake, they had a wheels of cheese stacked to look like a wedding cake, "Unintentionally, we saved money on the cake. Turns out cheese is less expensive than cake!" Jessica laughed.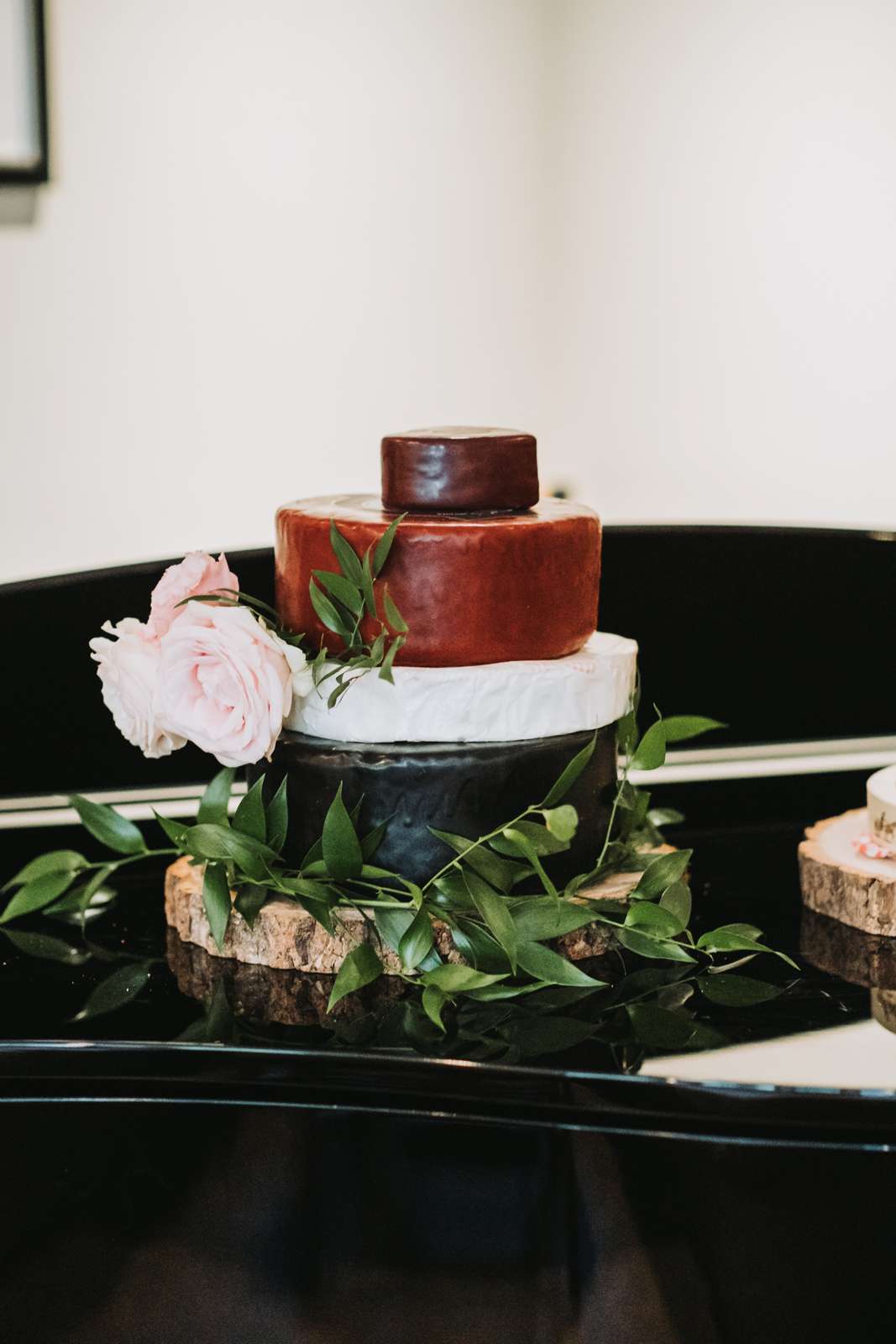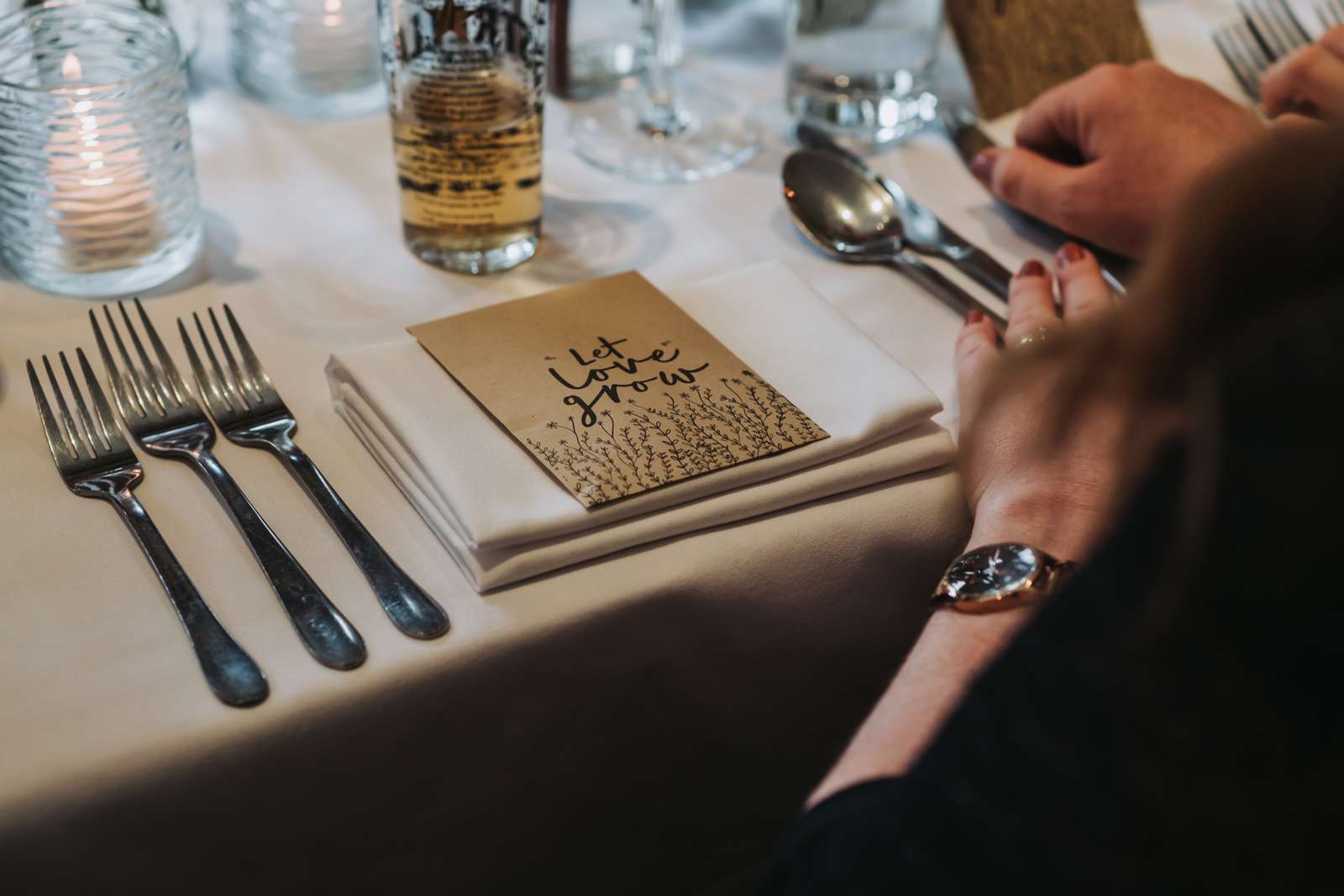 "The best thing about planning our wedding was when the hundreds of wedding tasks were finally done and we realised we had managed to plan the absolute perfect day for us", she concluded. "Every part of the day turned out even better than we could have imagined. Maybe if anything, I'd wish we'd enjoyed the run up to the wedding a bit more, rather than wishing the time away!"