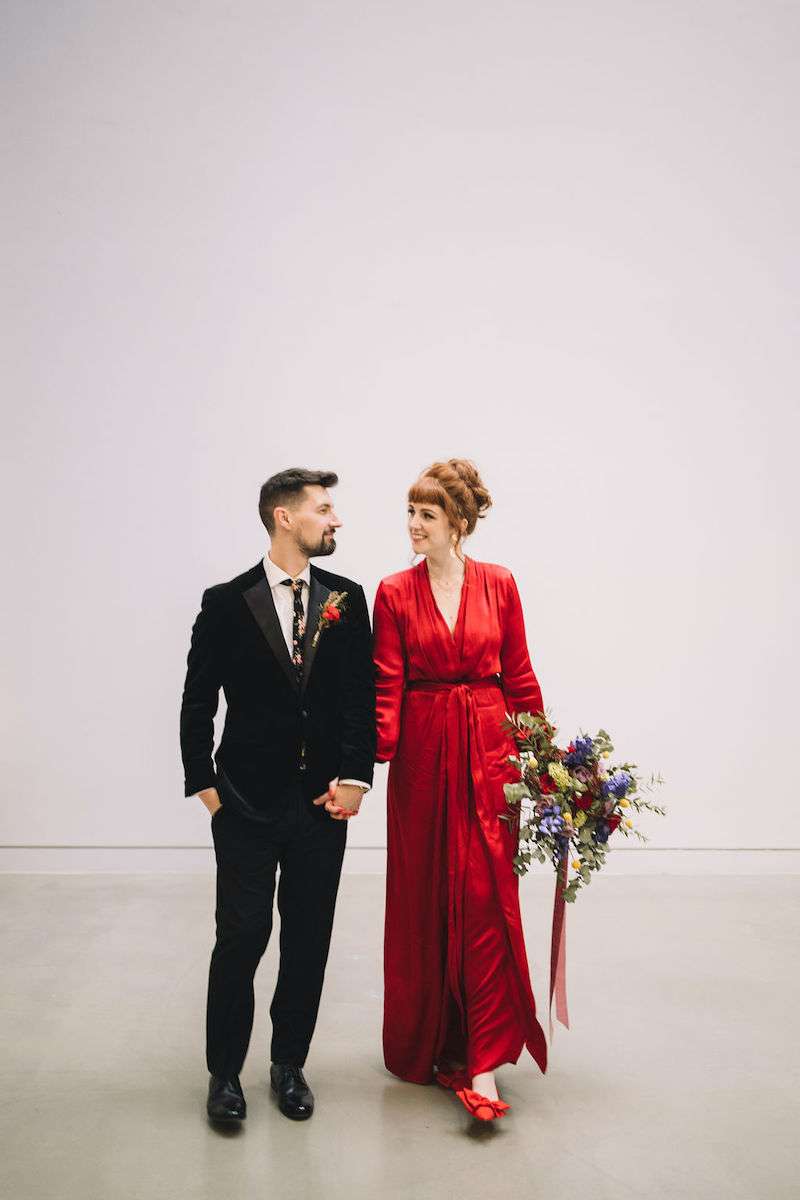 Maria and Joe wanted a day that was all about simply celebrating with friends and family; reuniting and having a great time. Maria told us, "We kept the day very simple for our guests. Only my dad and I walked down the aisle (the bridesmaids were seated with the guests instead) and we had a small drinks reception and then went straight for dinner. We didn't have speeches, we didn't have a first dance, and we cut the cake to signify the start of the evening."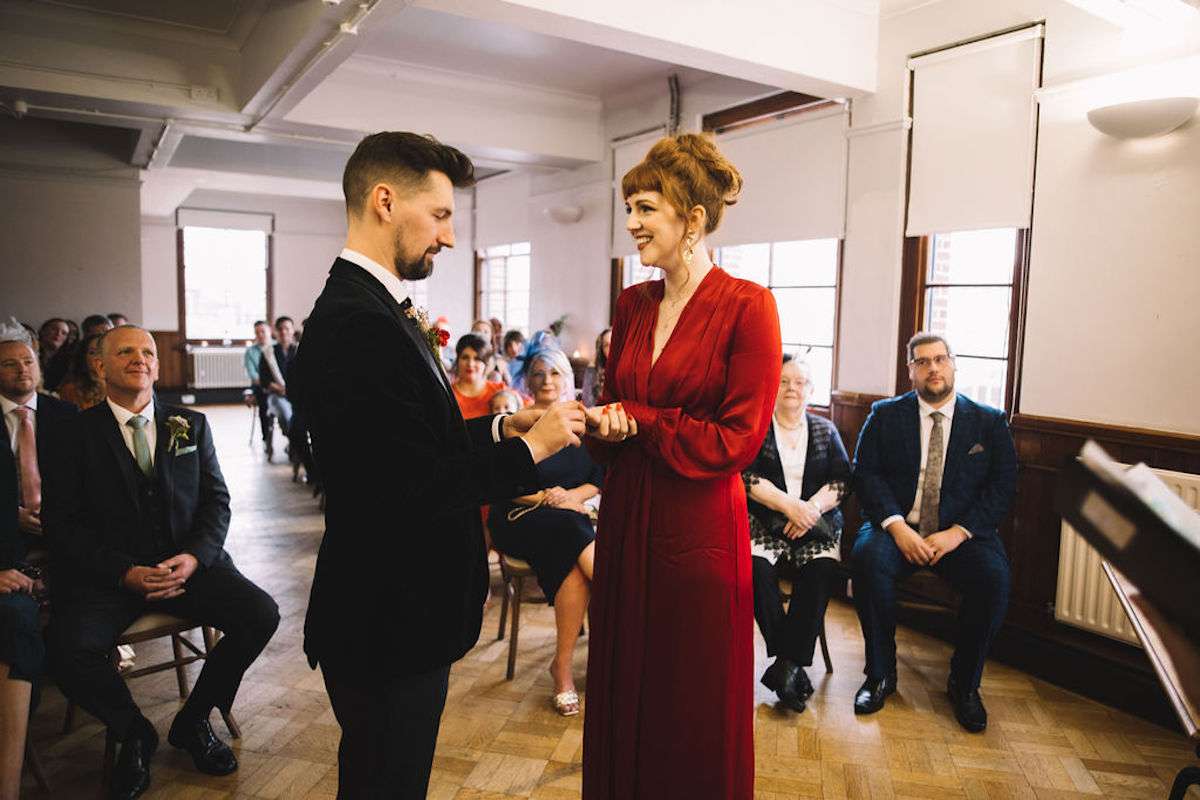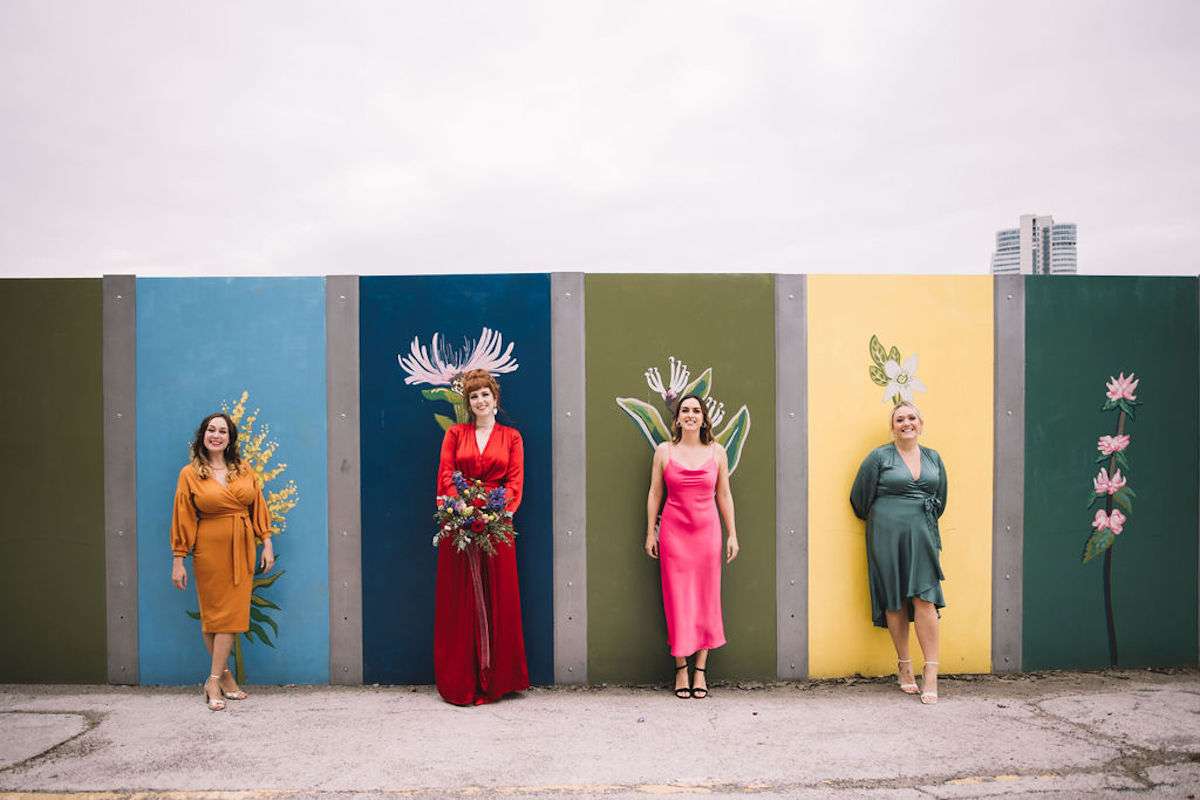 The couple had a £10,000 budget, and saved money with DIY projects, drying flower petals for confetti, making the table runners and putting together flowers for the reception themselves. Joe also chose a suit he could wear again, and the pair opted for high street outfits.
Maria told us, "We were very lucky to have lots of talented friends support us with things like signage and flowers. we saved money by not spending on things we felt we didn't need like favours and invites – we used a wedding website and sent save the dates digitally." They also chose five different cakes from Costco, and cut the red velvet one.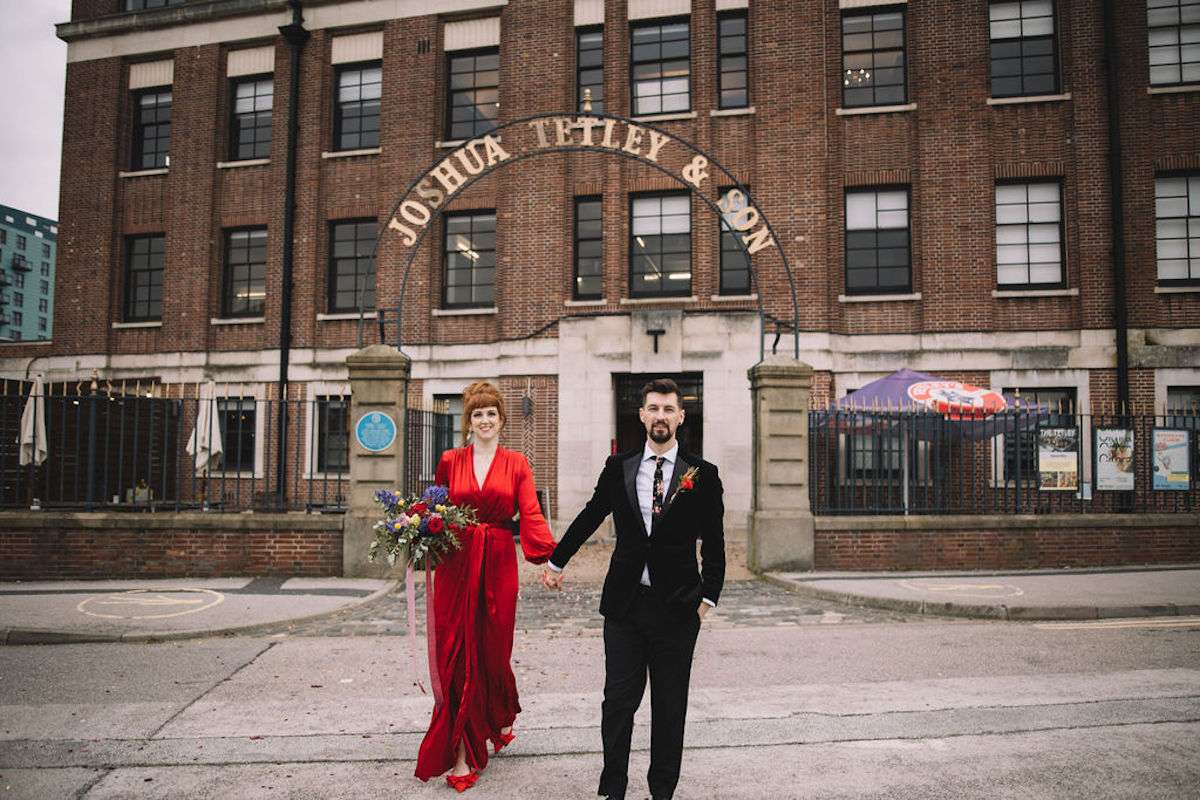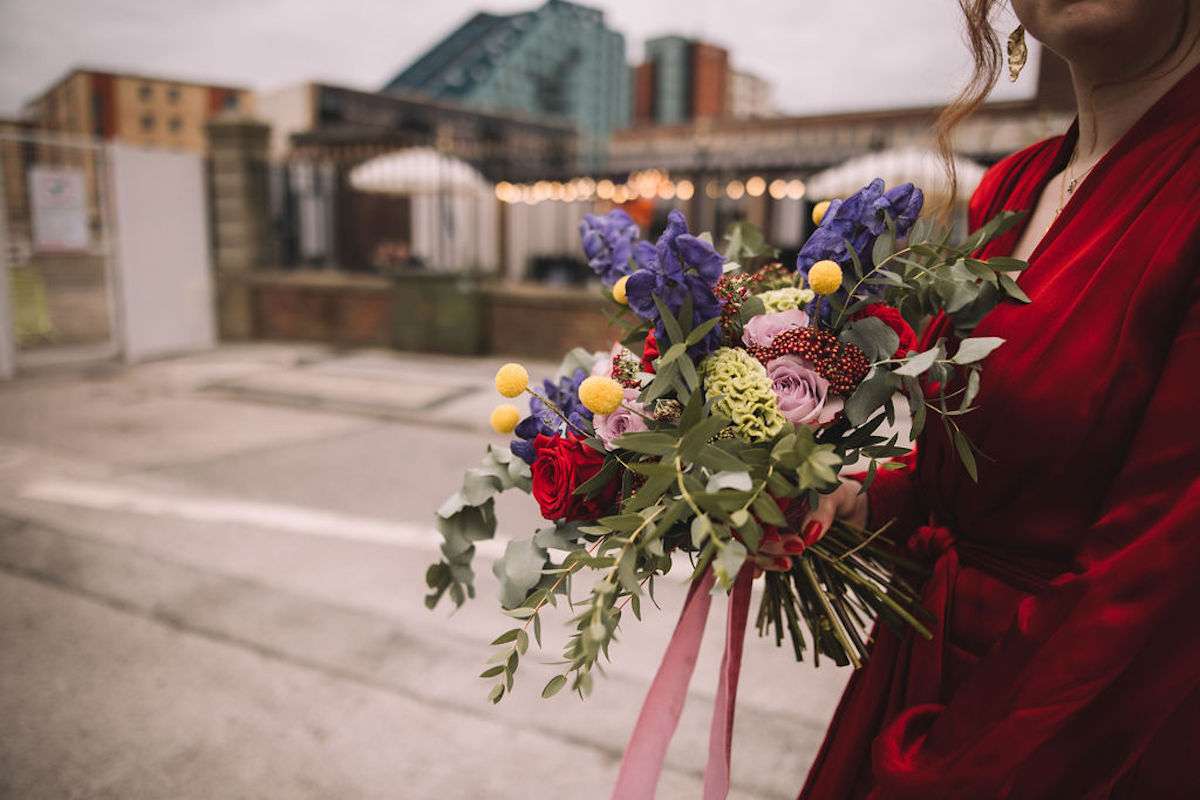 The venue choice can be one of the biggest decisions when planning your day and The Tetley in Leeds, was their biggest expense, but Maria told us the best part about planning their wedding was collaborating with the venue, "it was great seeing everything come together. They had lots of great ideas we hadn't considered and made the day really special. The staff were amazing and really helpful and the venue is beautiful, the profit also goes towards a charity which was a really nice touch."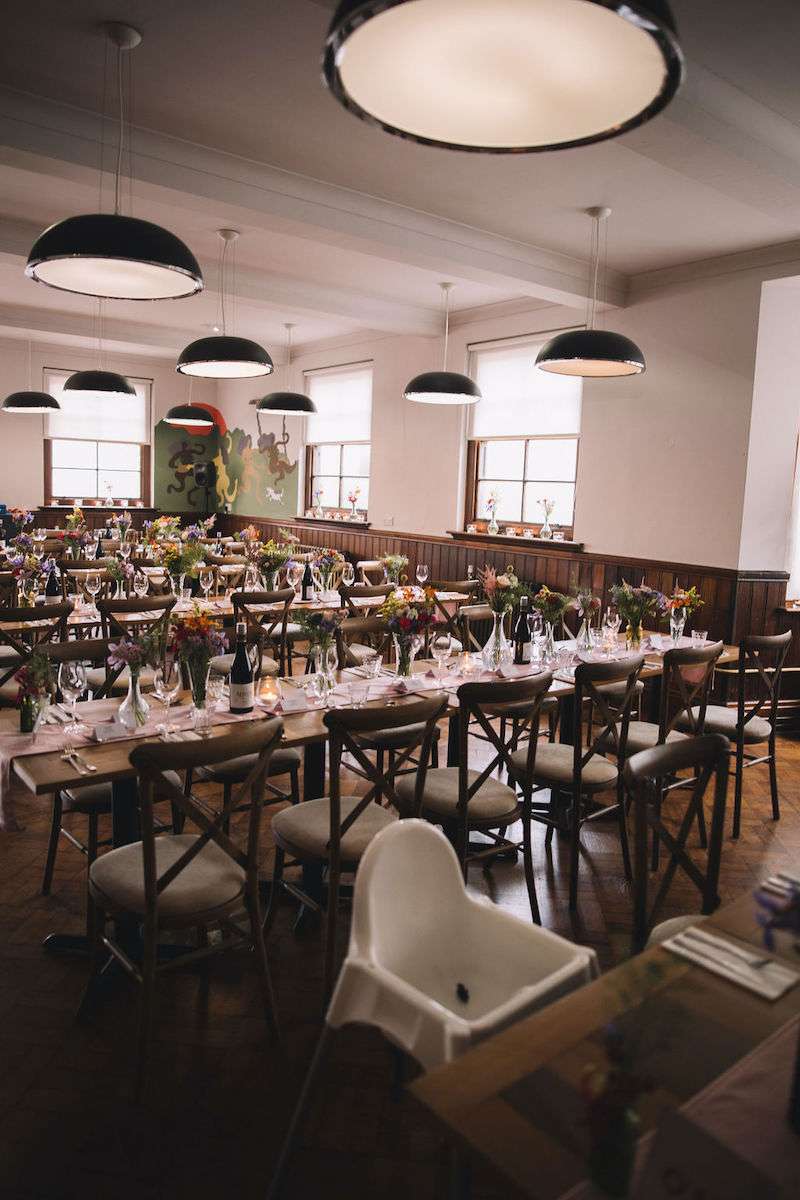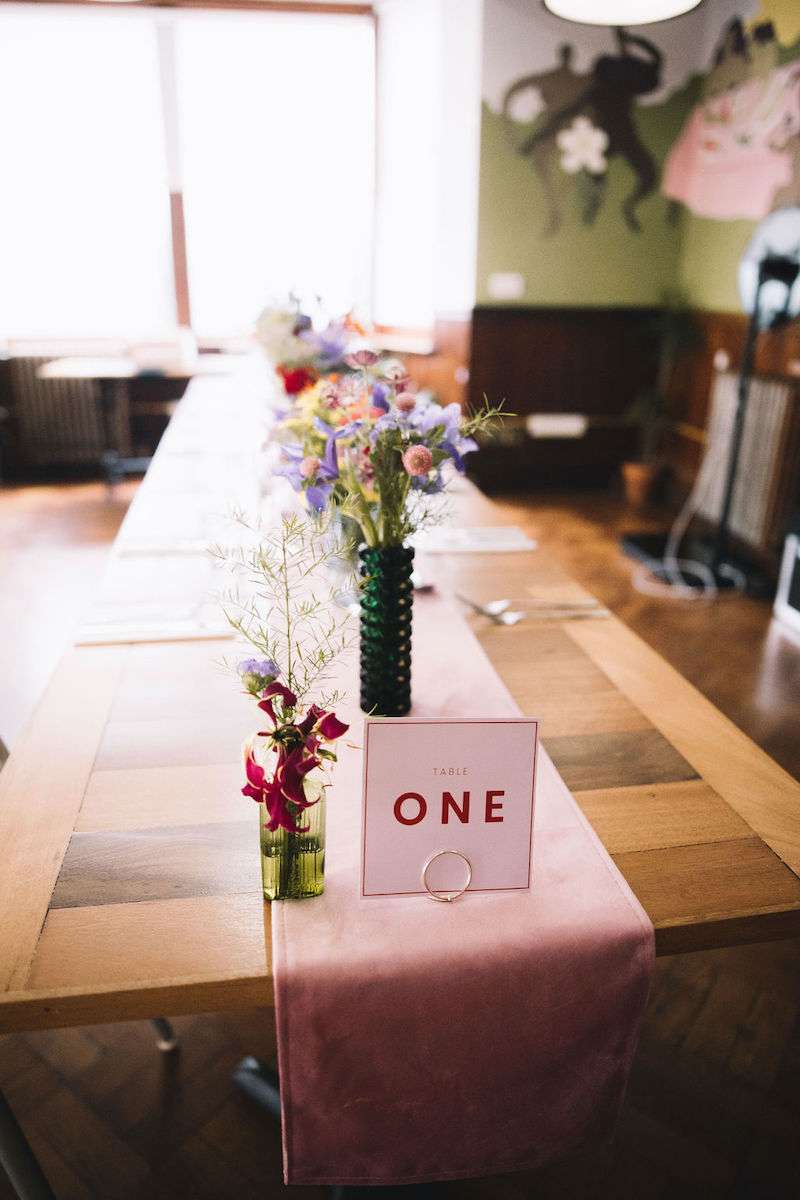 With bridesmaids in their own choice of dresses and the bride in red, with a second dress for the evening party, the day was one massive relaxed party. 18 months of lockdown kitchen discos led guests to take the opportunity to let their hair down, as Maria explained, "The evening reception was absolute carnage, everyone's feet were black from dancing with no shoes on, clothes were lost and I was caught by my new father in law after I broke a chair dancing on it!"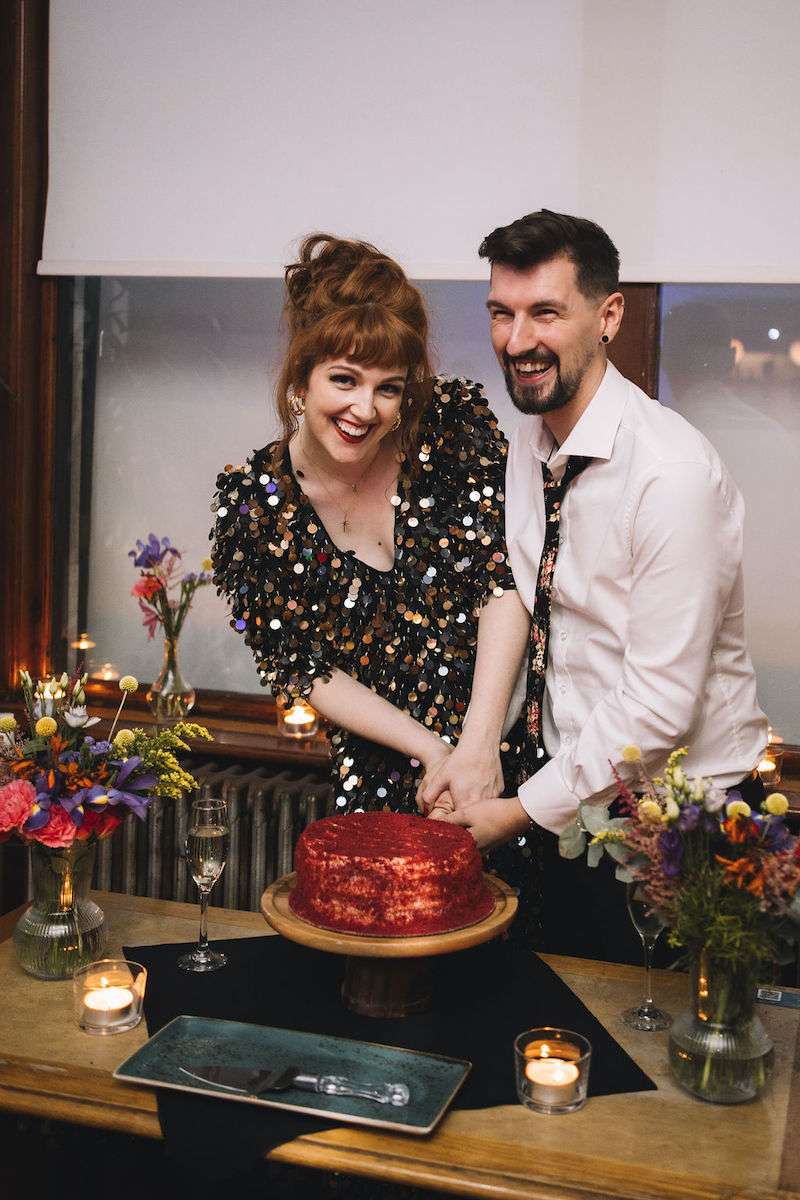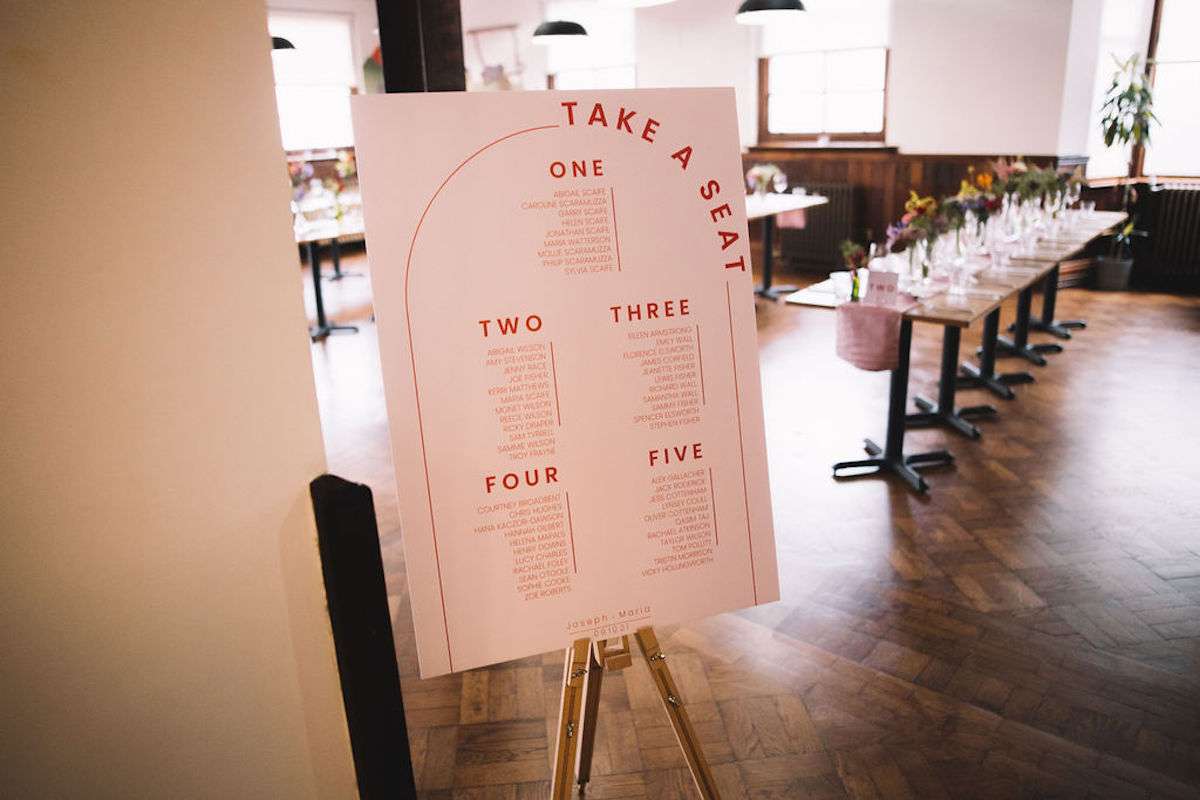 For Maria and Joe, and it was crucial to prioritise certain things in their day, to incorporate both their personalities and the elements they felt were important to them. They offered this advice, "It sounds obvious but it may surprise you how many of your friends and family have strong opinions on what you should and shouldn't do – it comes from a place of love – just smile and nod and do what you want!"