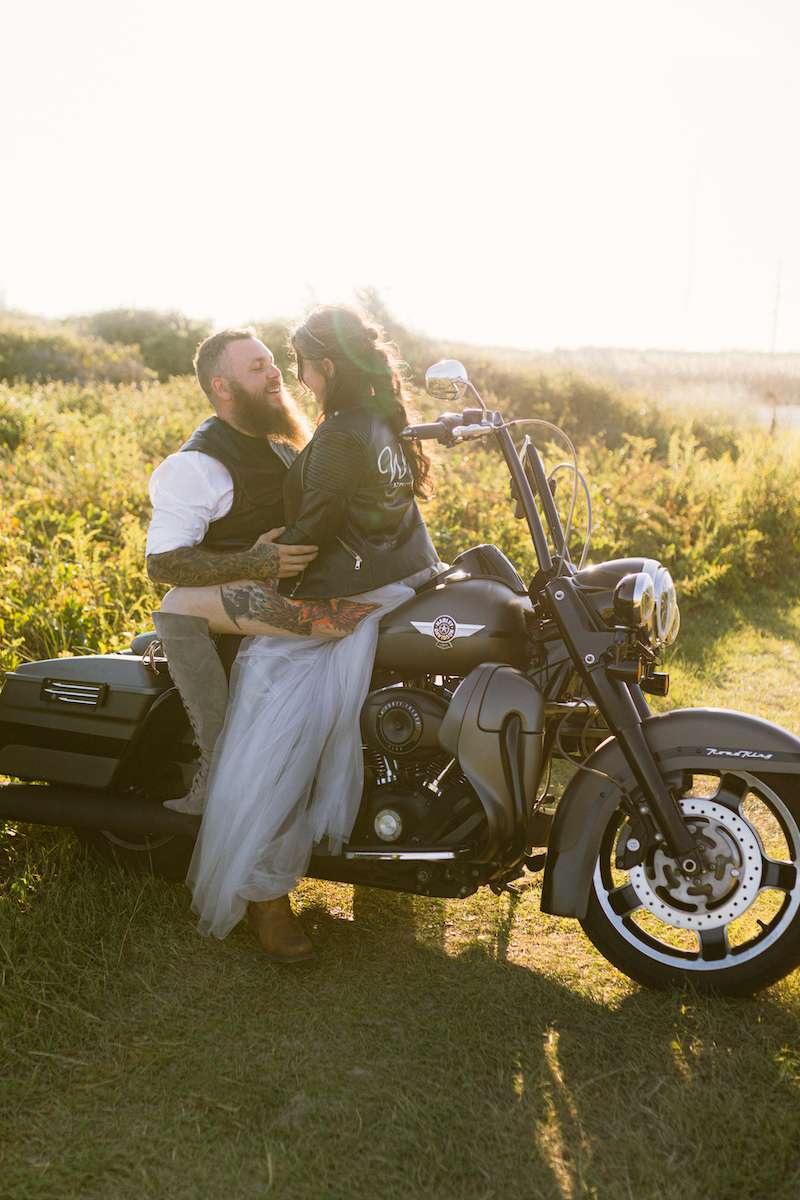 With not a lot of time to plan, Nicole and Marty knew that they had to prioritise when it came to deciding on the most important elements of their day. Nicole told us, "The most important investments were the only two expenses and research we did – photographer and officiant. Everything else is small details that could change on a dime."
With just a few friends and family joining them in person for the beach wedding in South Nags Head, North Carolina, the couple ensured the rest of their loved ones could take part in their day, starting a Facebook Live just before the small and personal ceremony.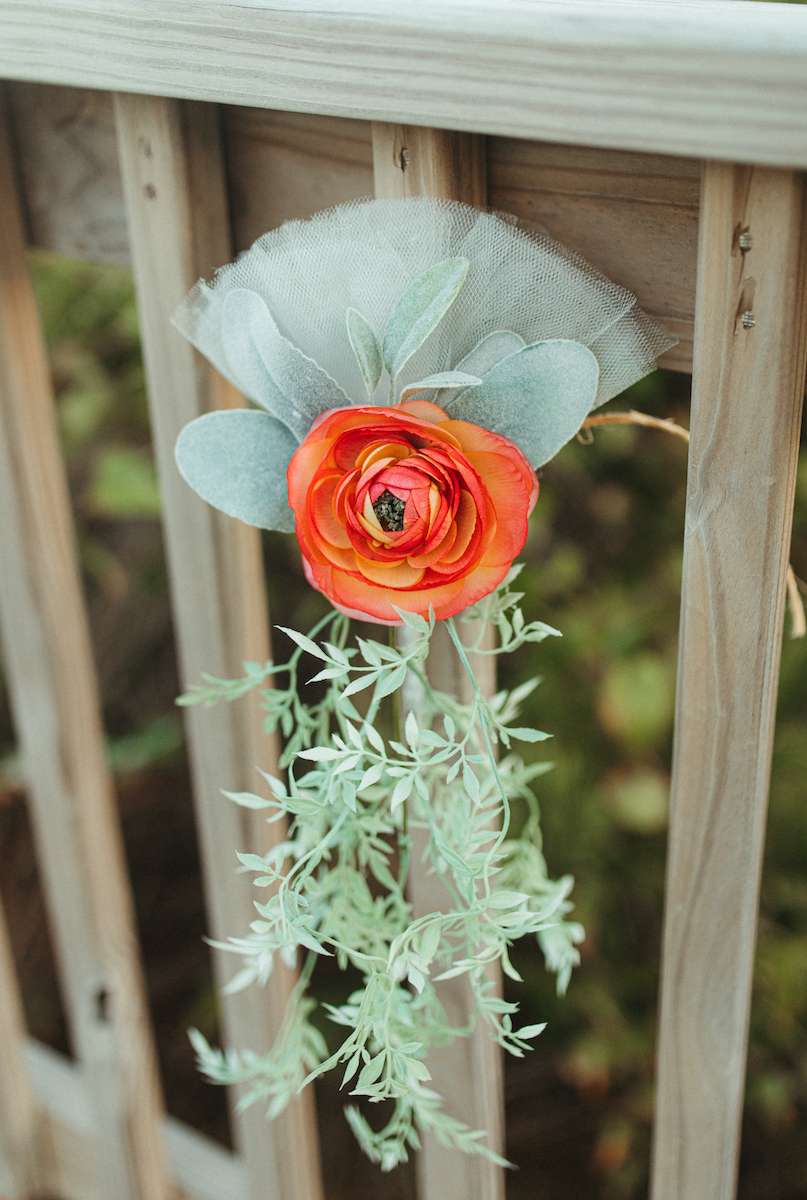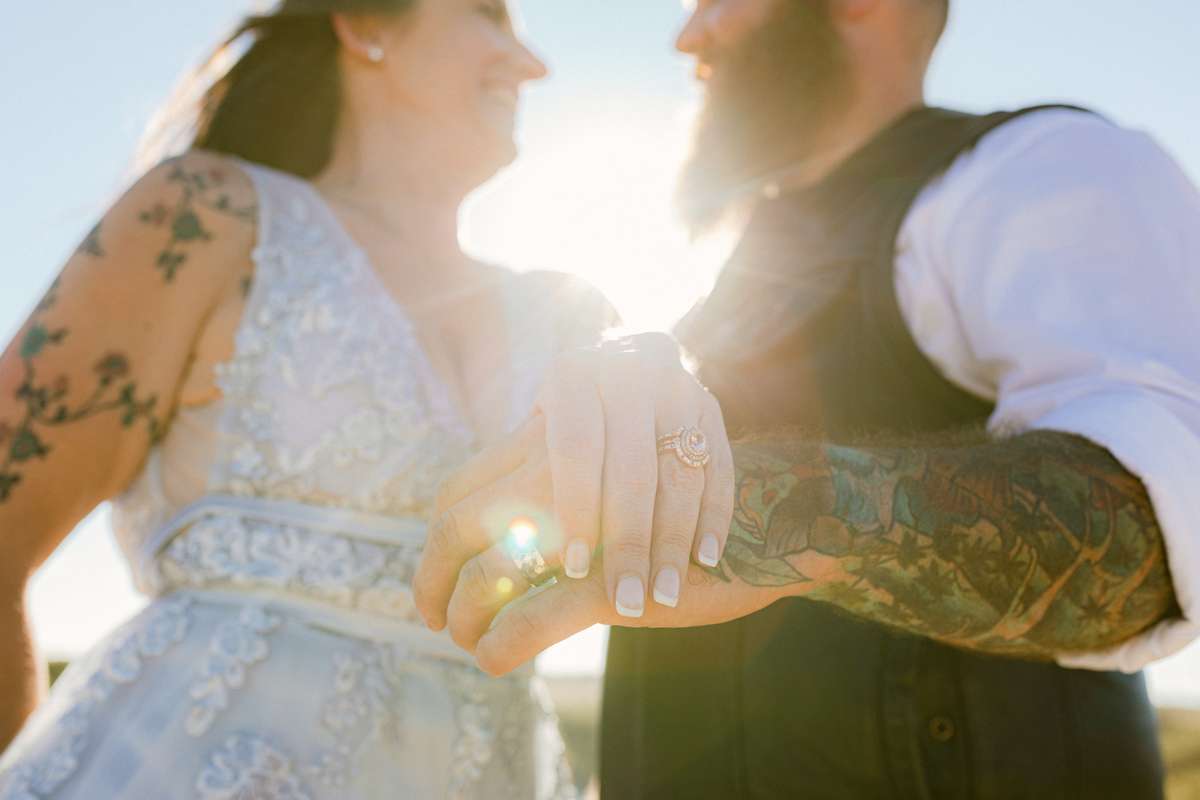 Nicole explained, "We had no idea if the family across the country would be able to watch or hear with the ocean crashing in the background. But it worked! We were so happy that Rev. Jay made the ceremony special by tying in personal stories about each other.  He made us laugh the whole time yet in that moment when we said "I Do" it was only Marty and me – we had no idea that our littles were clearly bored and the source of entertainment to everyone watching online!" Their rings were custom made, with Marty's holding special sentimental value – his late father's gold ring is encased inside the white gold band.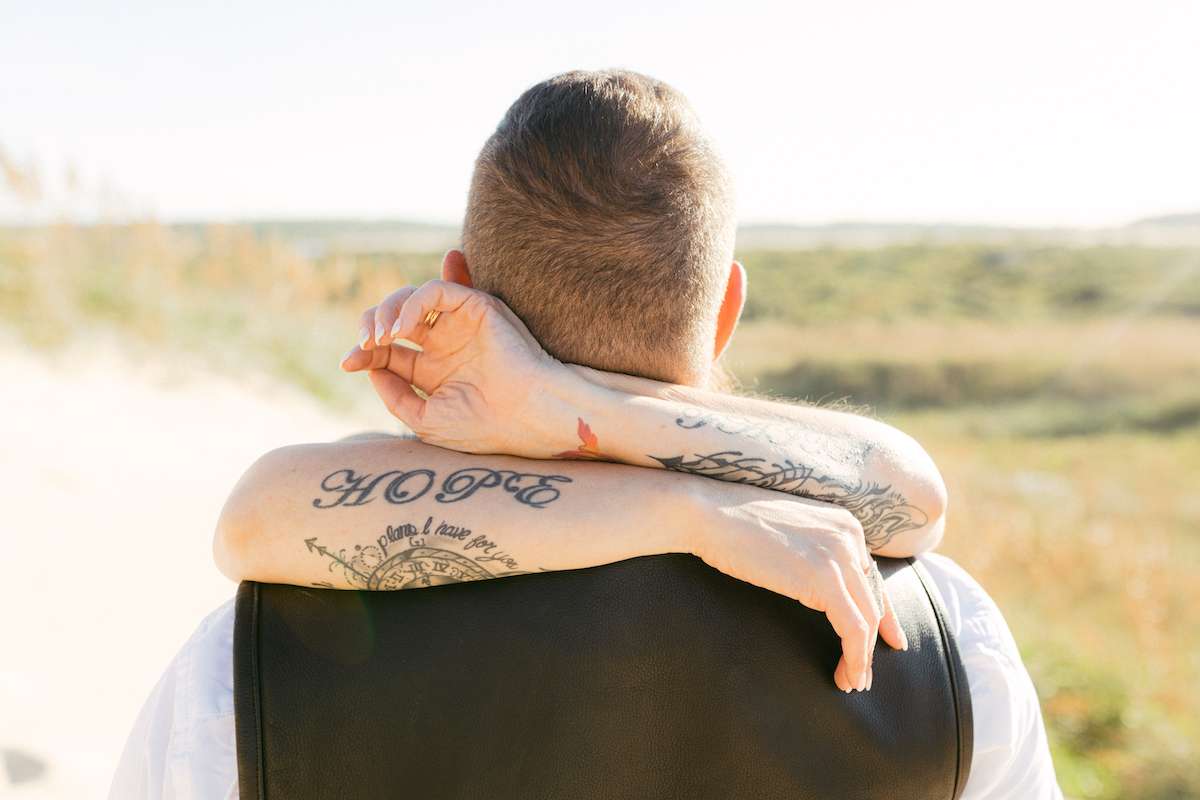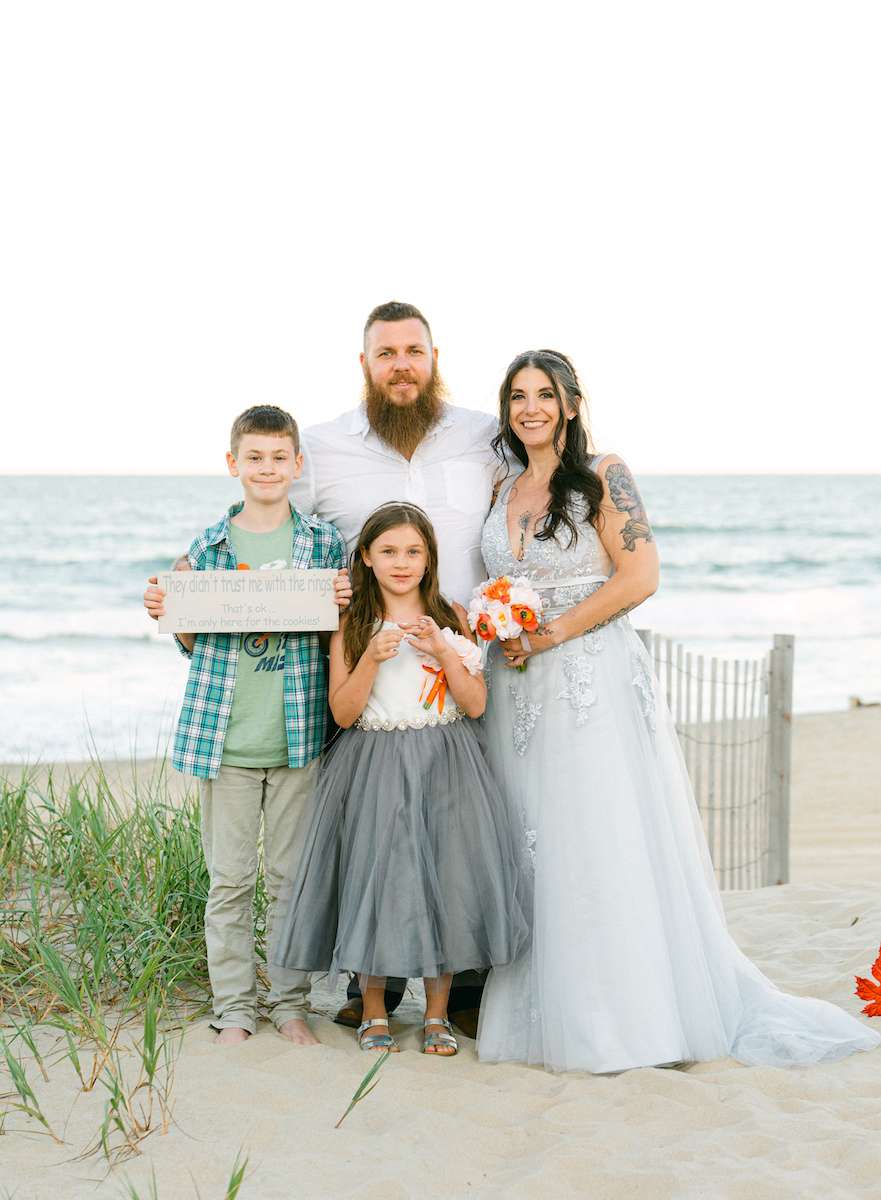 Nicole and Marty wanted to include all the things they love in their wedding day. "We towed a Harley Davidson and a Pitt Boss Smoker to the Outer Banks. I wanted pictures on the Harley. He didn't want to spend a fortune on BBQ when he makes it so well at home. So we did it, we took the things we love with us. The weather, the food, the outfits, the bike, the boots, the jacket, the destination were all absolutely what we wanted. My favourite part was sharing the time with the kids, my aunt and uncle who own the house where we stayed and where the ceremony was held."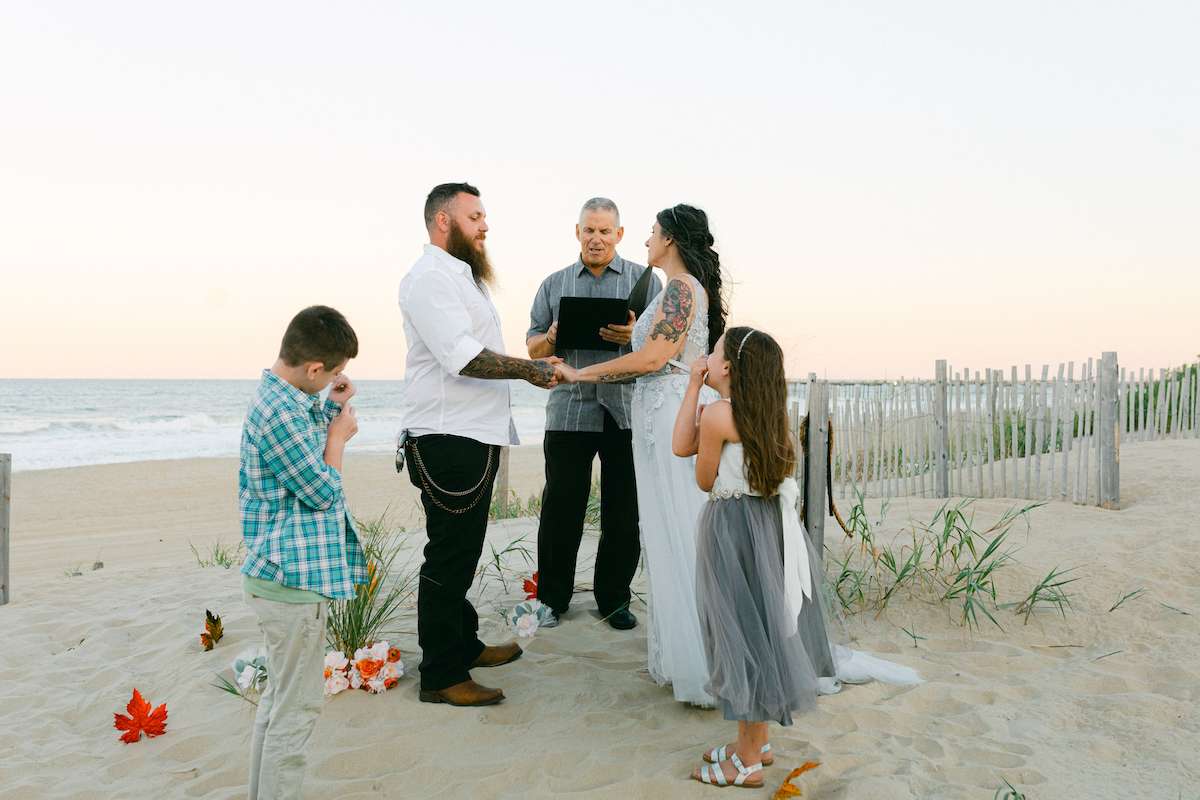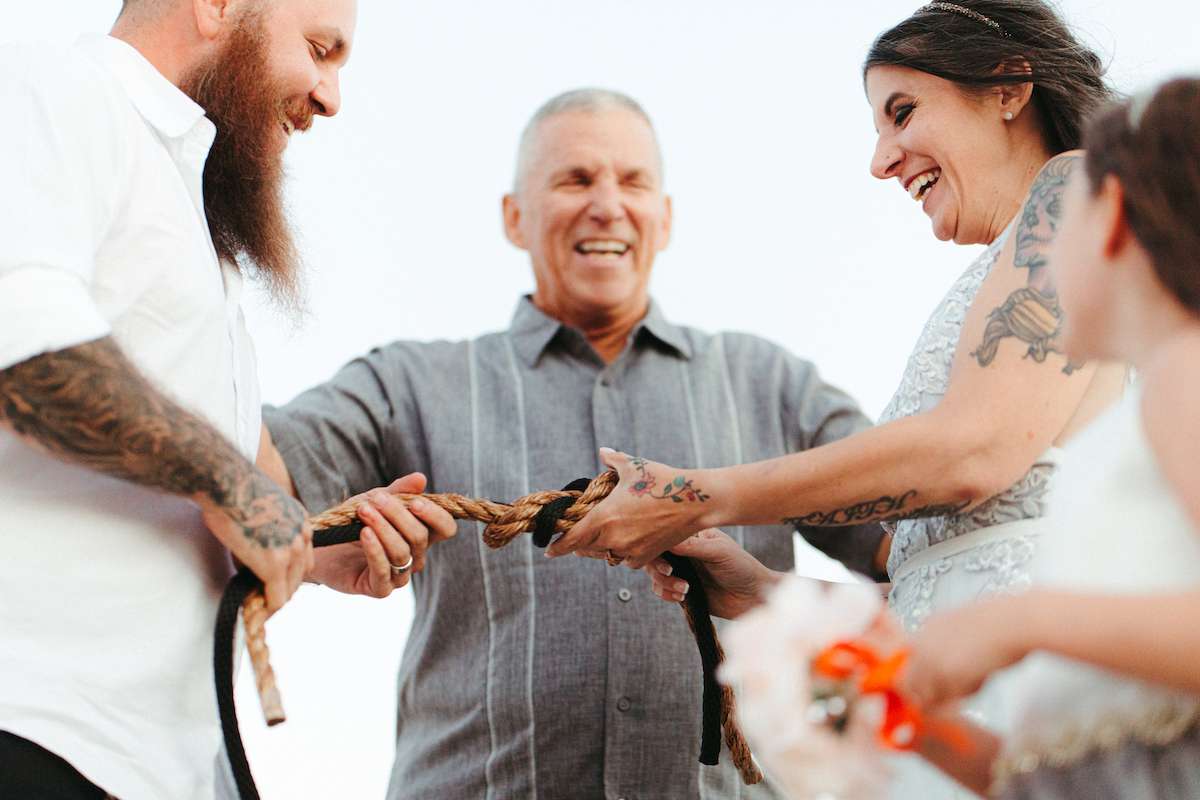 The day was relaxed and fun, with no stress, which was an important factor for the couple. Nicole explained, "It was so relaxed because I had zero expectations. We eloped to remove the unnecessary drama that often comes with extended family invites. We wanted to capture what was important to us. Nothing fake, nothing over the top, just the things that matter the most to us. That was us committing ourselves to each other with our kids present."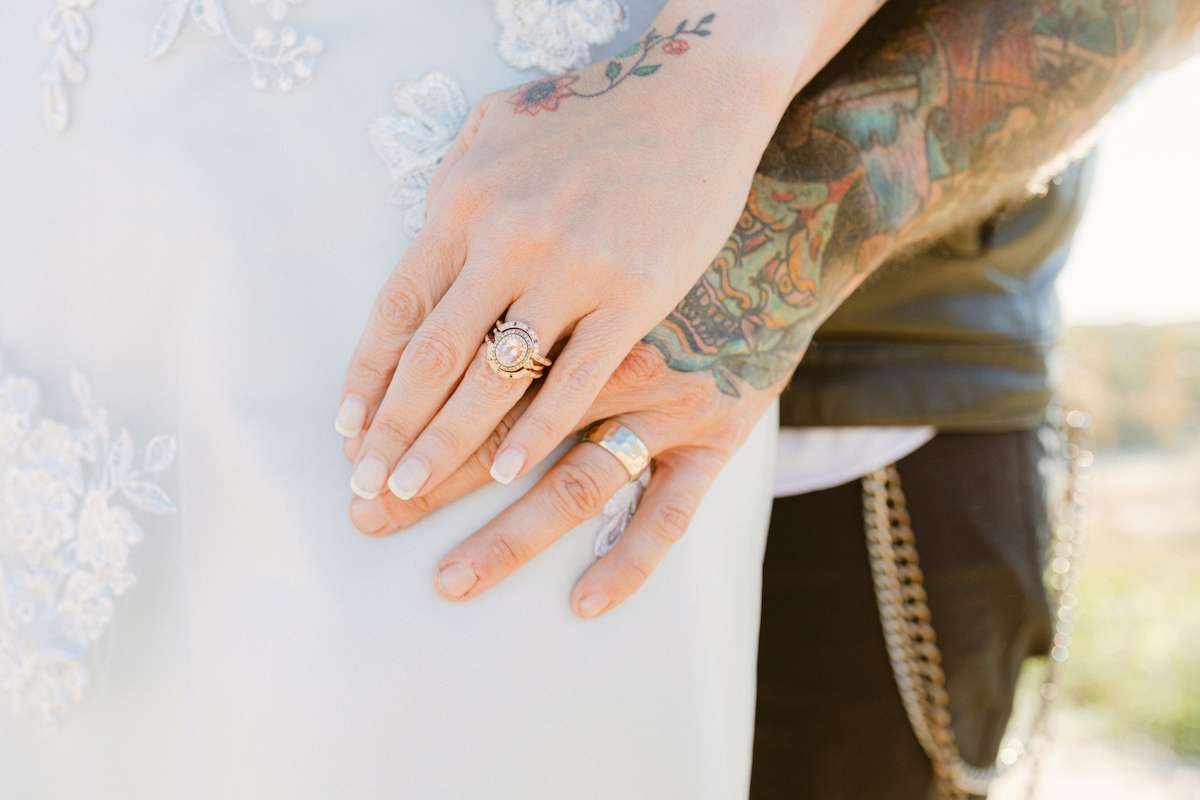 A real highlight for Nicole and Marty was their First Look. With the Harley Davidson centre stage, photographer Kasey Powell captured a special moment for the couple. Nicole told us, "I look at those pictures of us on the Harley and they take my breath away. Kasey could not have captured how I feel on the back of that bike more than she did in those pictures. The intimacy of the tattoos and the absolute joy I felt in that hour before the wedding are overwhelming. Plus seeing him so relaxed. For a bearded man who doesn't care to be in front of the camera, you would have thought she wasn't even there."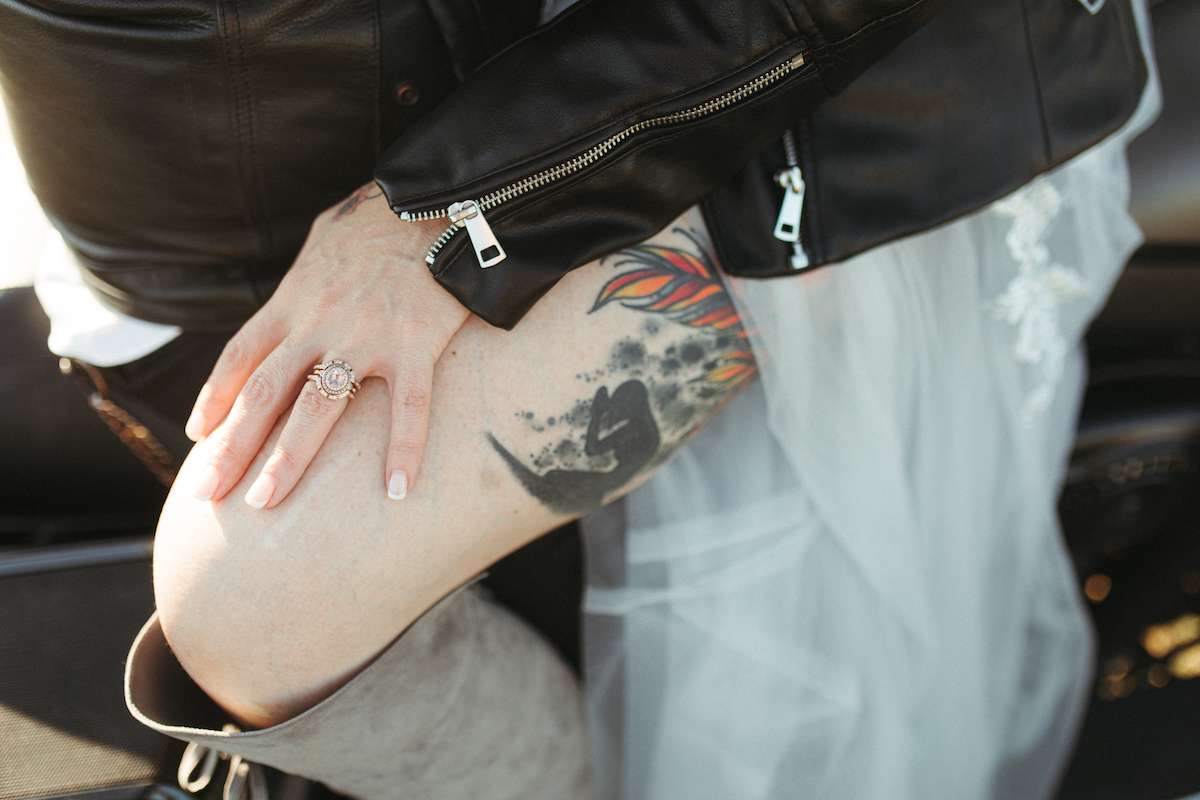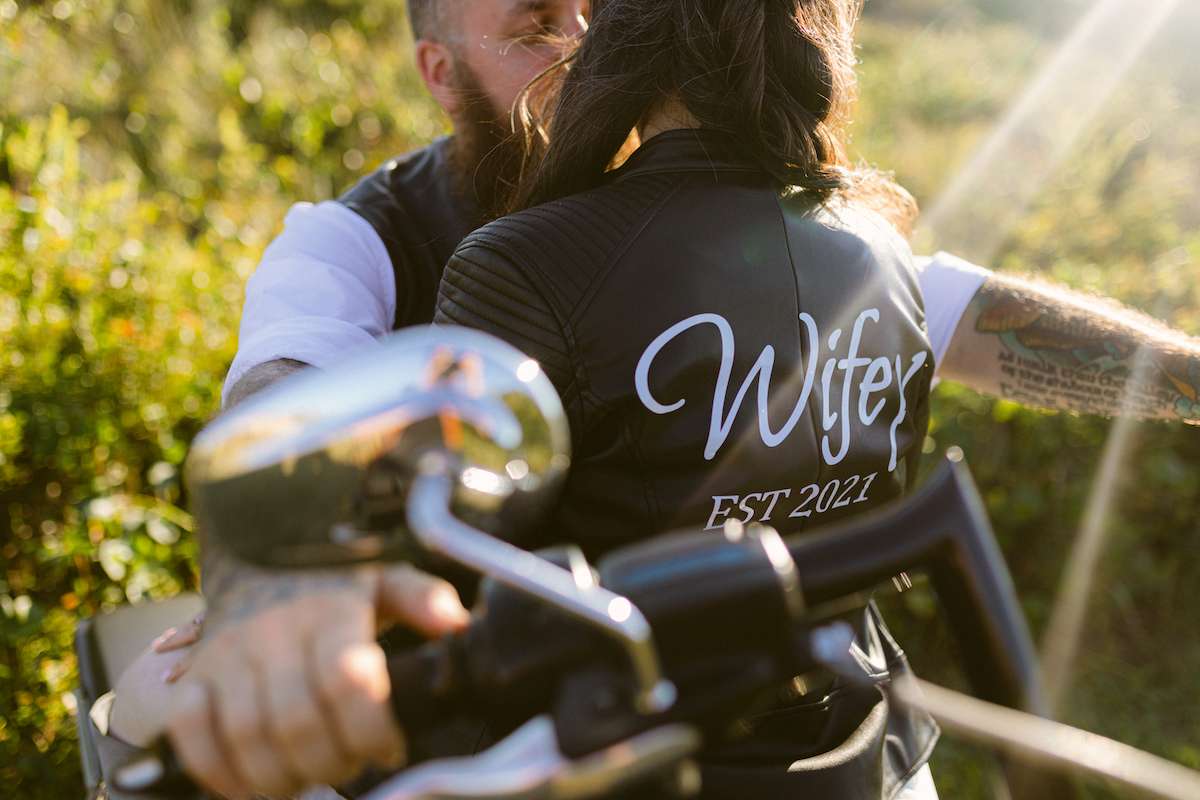 With a small wedding or elopement, each decision is crucial. Nicole's advice is to, "Research and read reviews for photographers and officiants, they are the two things that are the most important part of the wedding – your vows to each other and the person capturing them. Make the investment and don't rely on cousin Jimmy to take the pictures." Sorry cousin Jimmy…