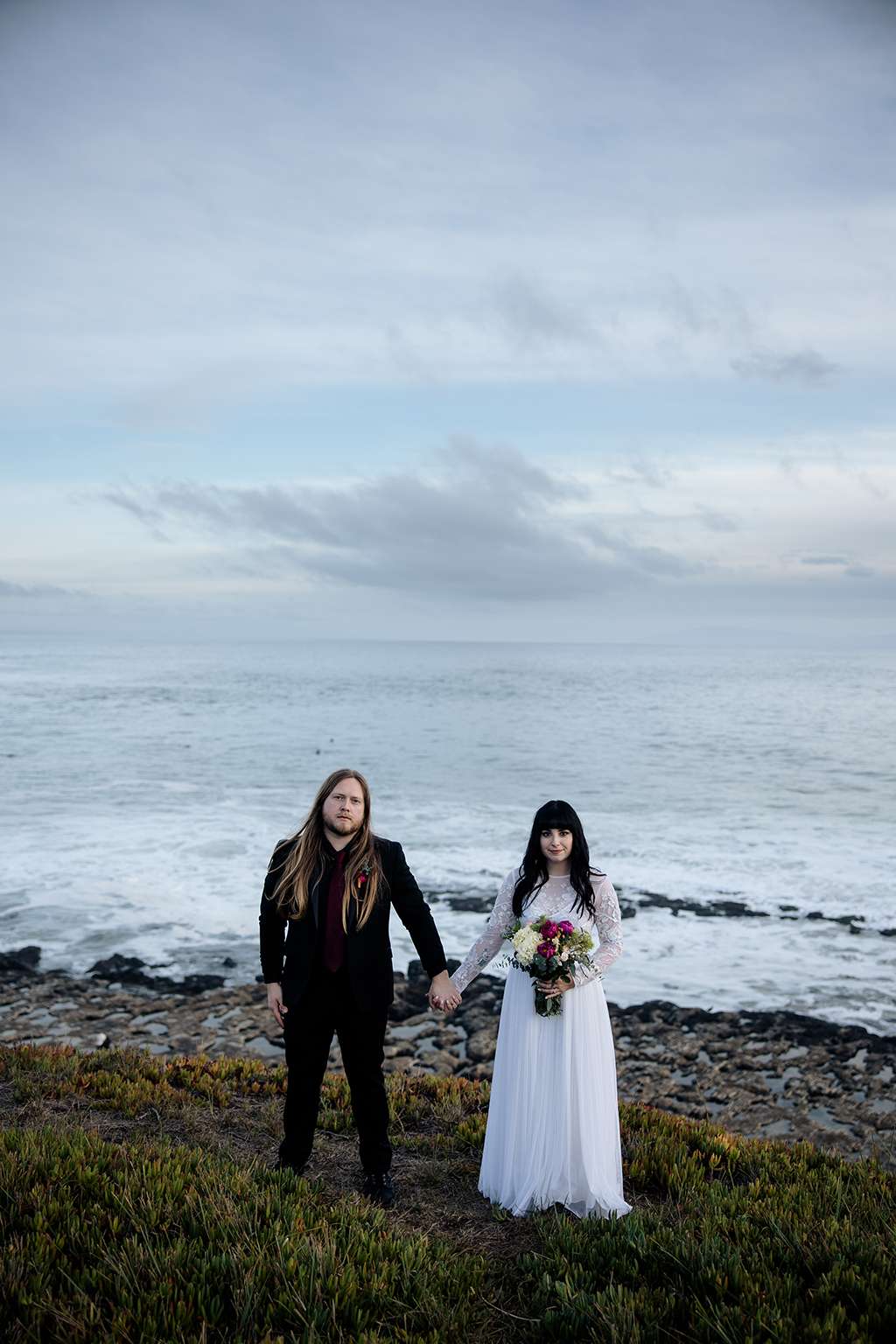 High-school sweethearts Erika and Garrett couldn't let 2020 (and their 10-year anniversary) pass without at least one good thing happening, so when it got to December they decided to plan their elopement in just one week.
With a budget of $1,000, they just wanted to present their authentic selves on the day. They were originally due to get married at Seymour Marine Discovery Center in Santa Cruz, so as they loved their venue so much, decided to hold their elopement ceremony as close to it as they could.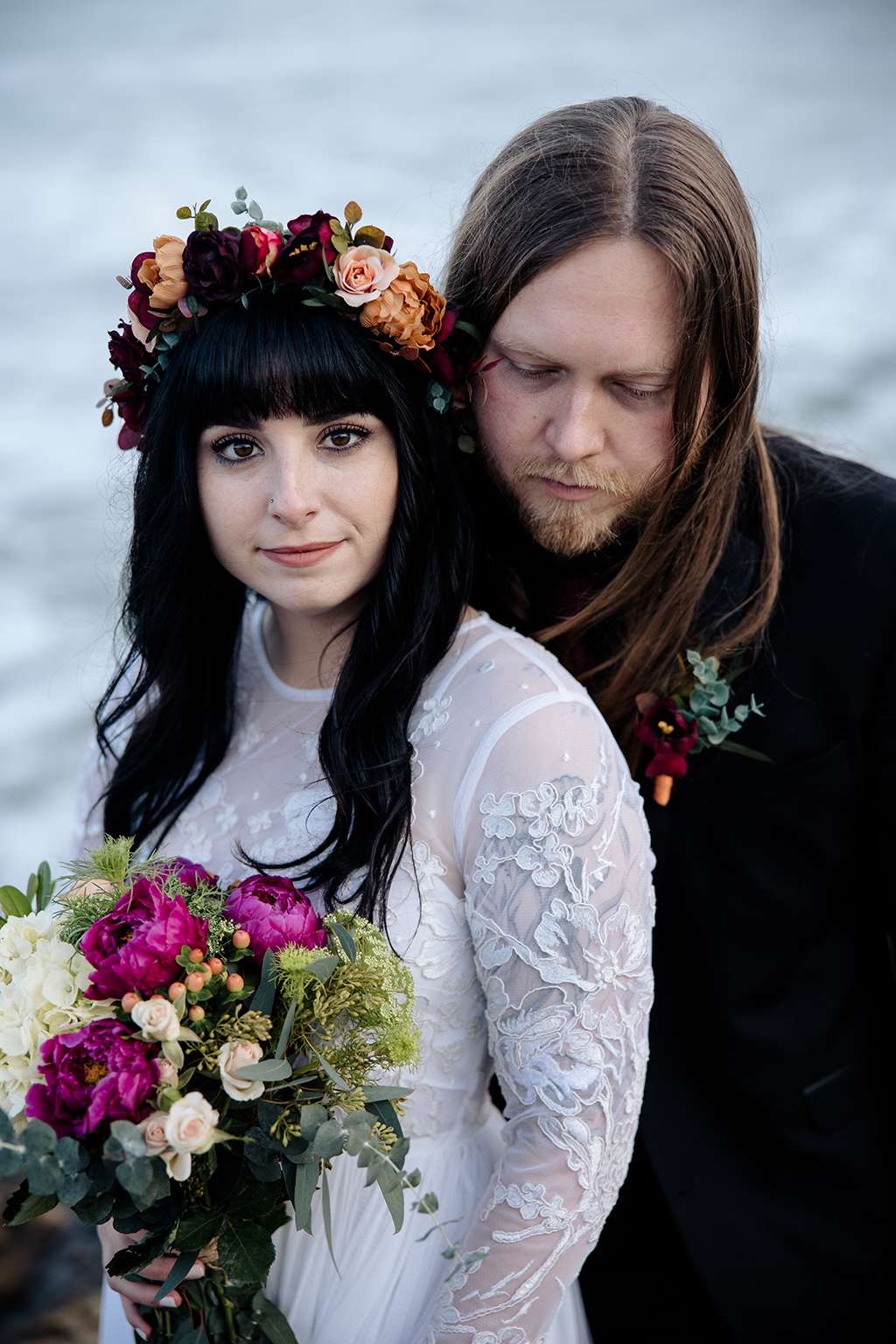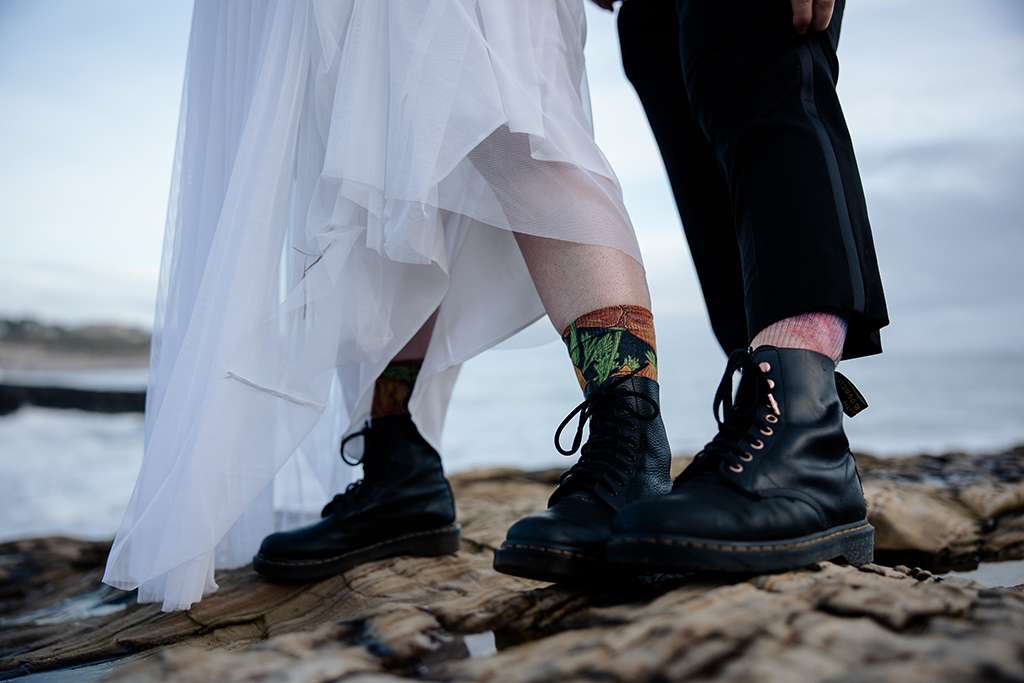 Together with their ten guests, they walked to the ocean front bluff, for a simple ceremony performed by a mutual friend. Erika wore a dress from ASOS with a floral headband from Kochetova via Etsy, and her trusty Doc Martens. Garrett wore a Kenneth Cole suit from Macy's.
Erika's bouquet ended up being completely free! "I'd attempted to get flowers from a local shop, but due to COVID they were all closed. I was left with little option than putting together my own bouquet with flowers from Whole Foods, and when I told them what it was for, the store gave them to me for free!"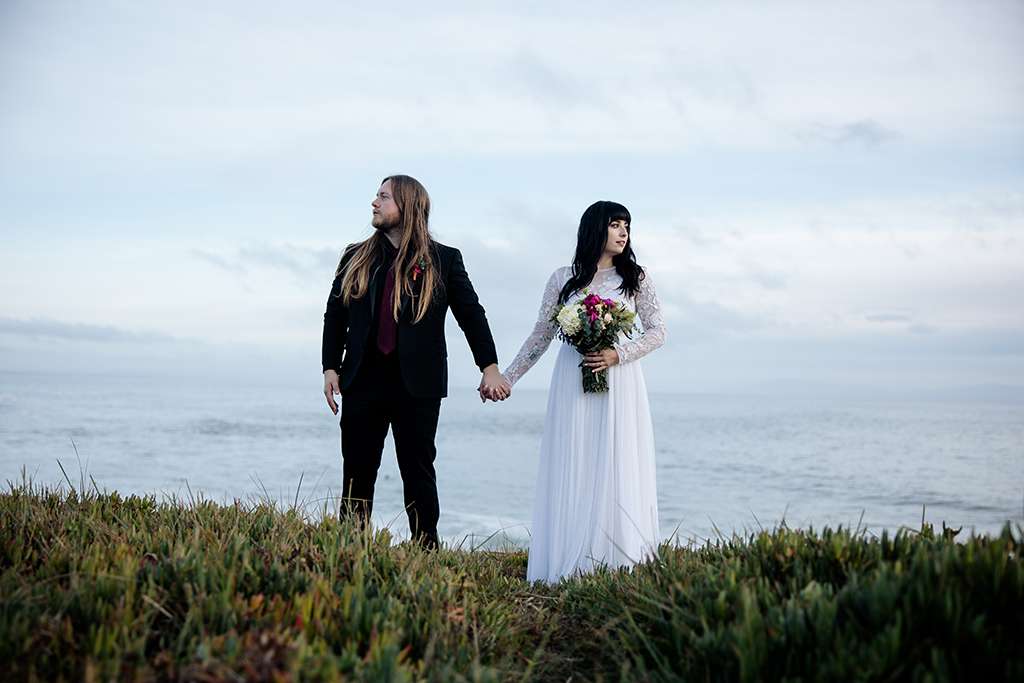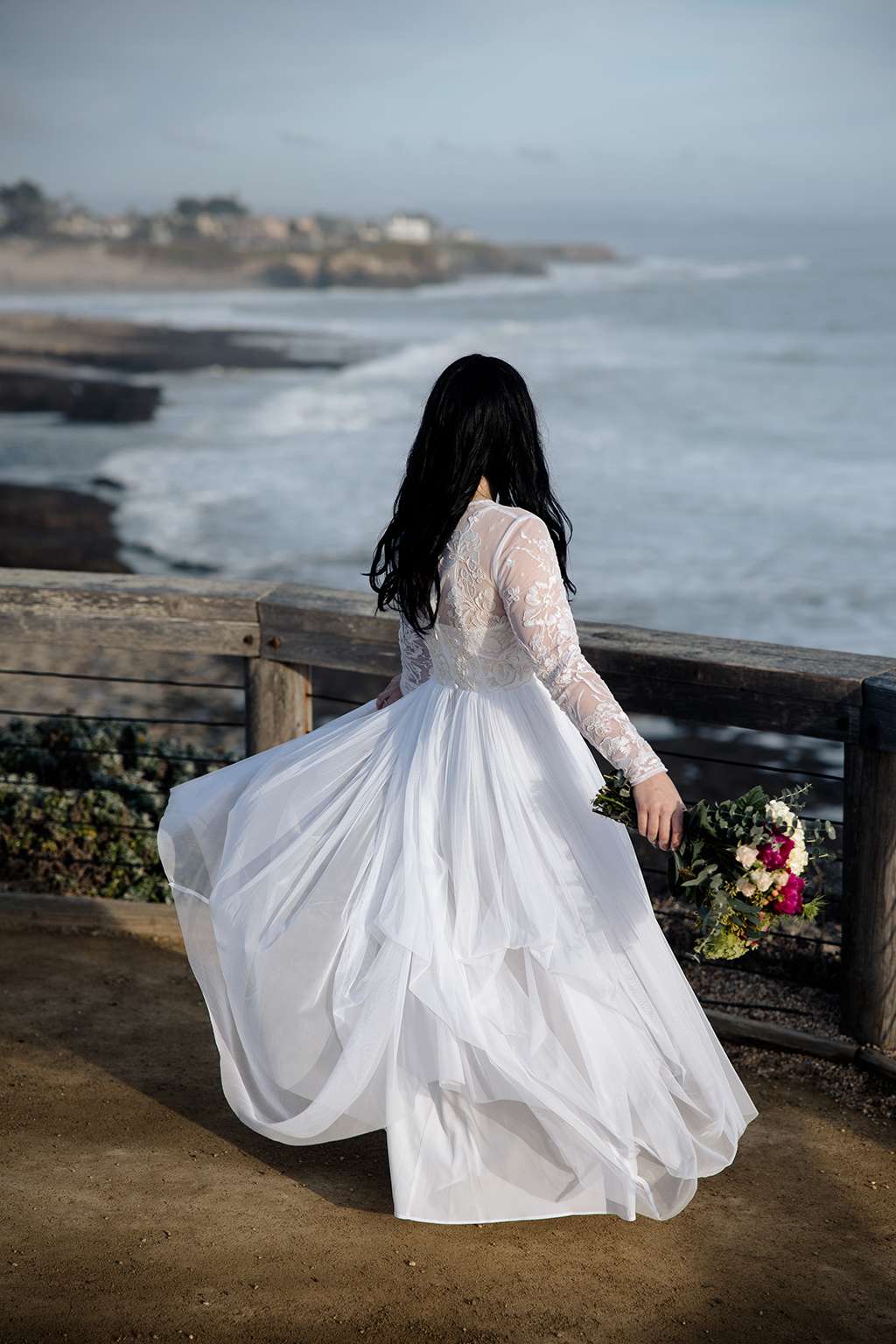 The only other DIY they did was quite an unusual one – their own wedding song! "When our wedding was cancelled back in March, we wrote and recorded a song together called, Everything's Fucked," the bride told us. "The essence is that even though 2020 was a horrible year and our original plans were cancelled, not everything is broken and there is still so much good."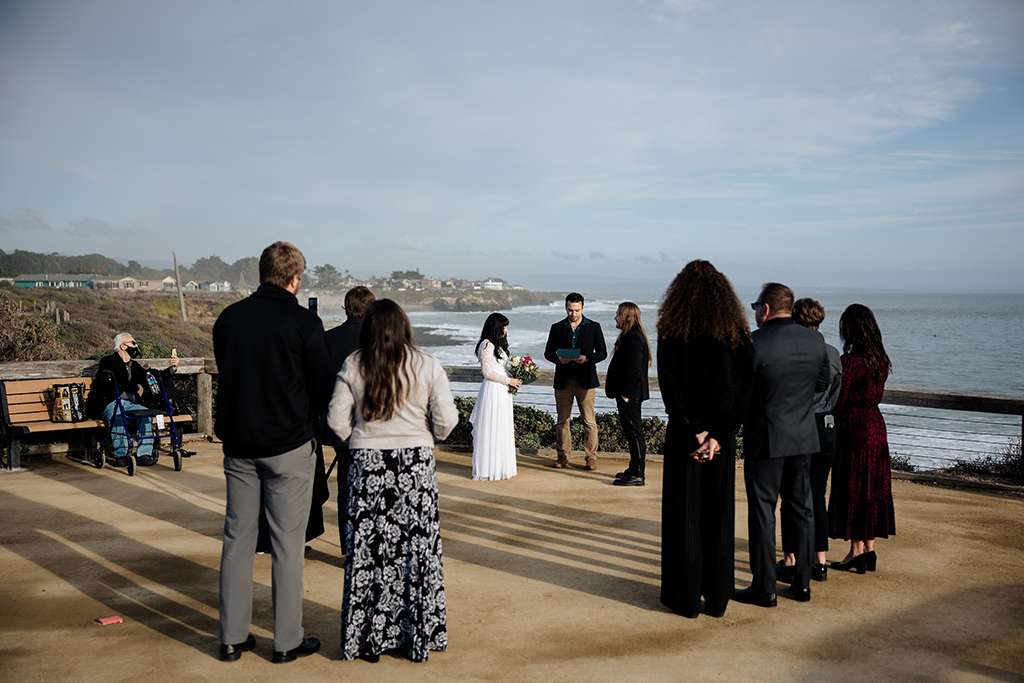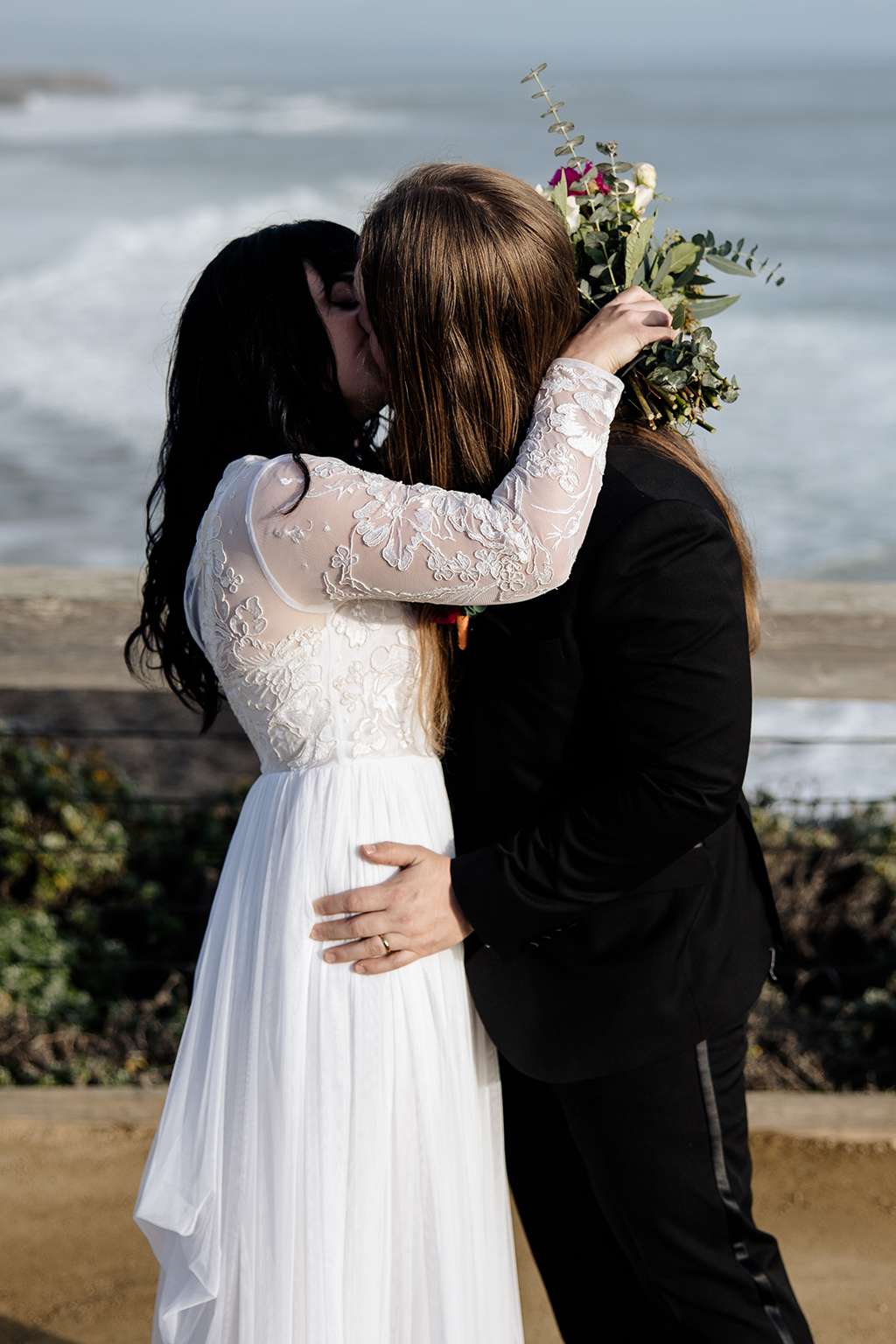 Going into their elopement photoshoot, they knew they needed a shot of them 'flipping off' the camera for their announcement cards. "All the passersby that stopped to say congratulations, and the people who watched our photoshoot from their porches and clapped for us while we were taking the middle finger photos made our day. I wish everyone treated us the way they did while we were walking around in our wedding outfits!"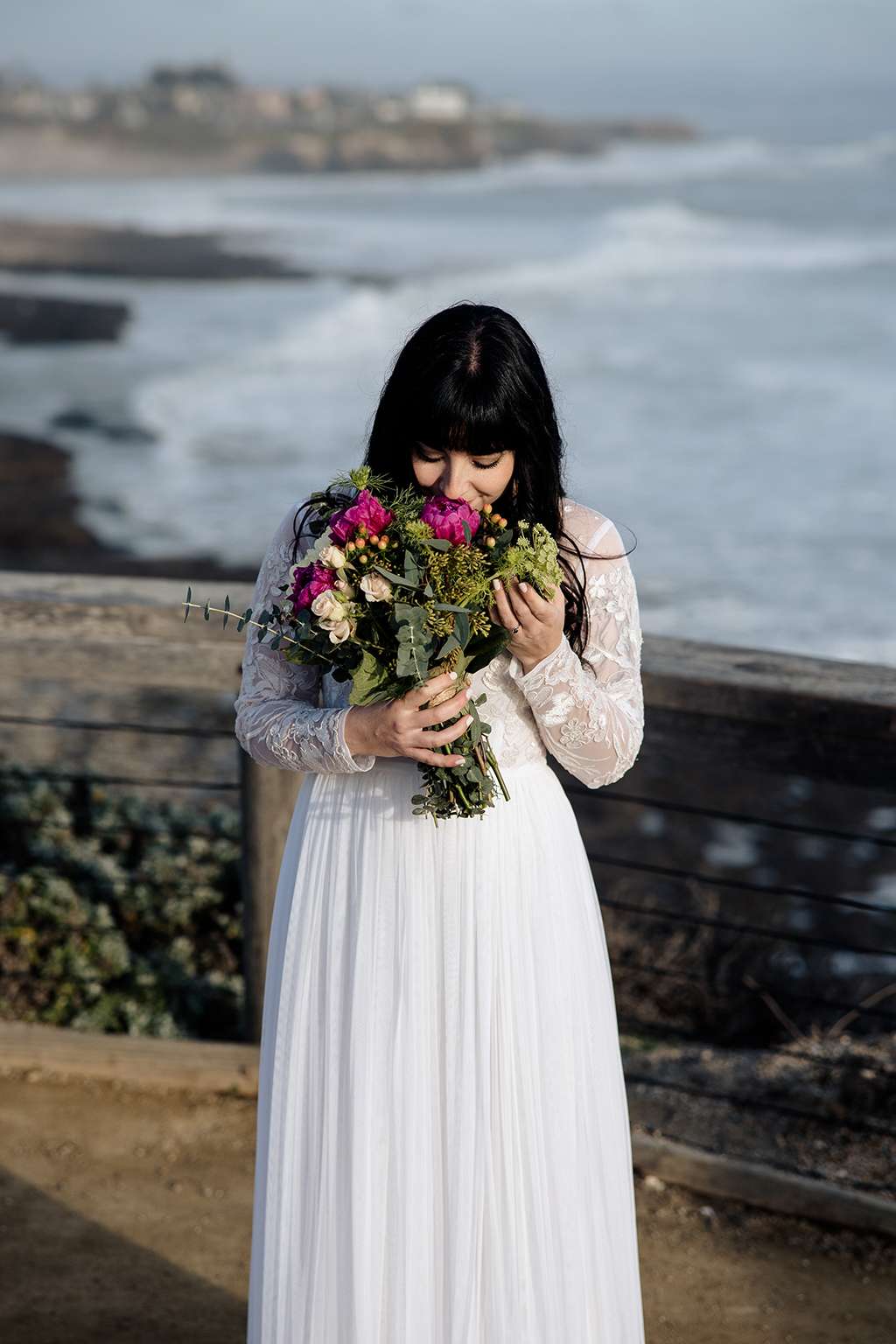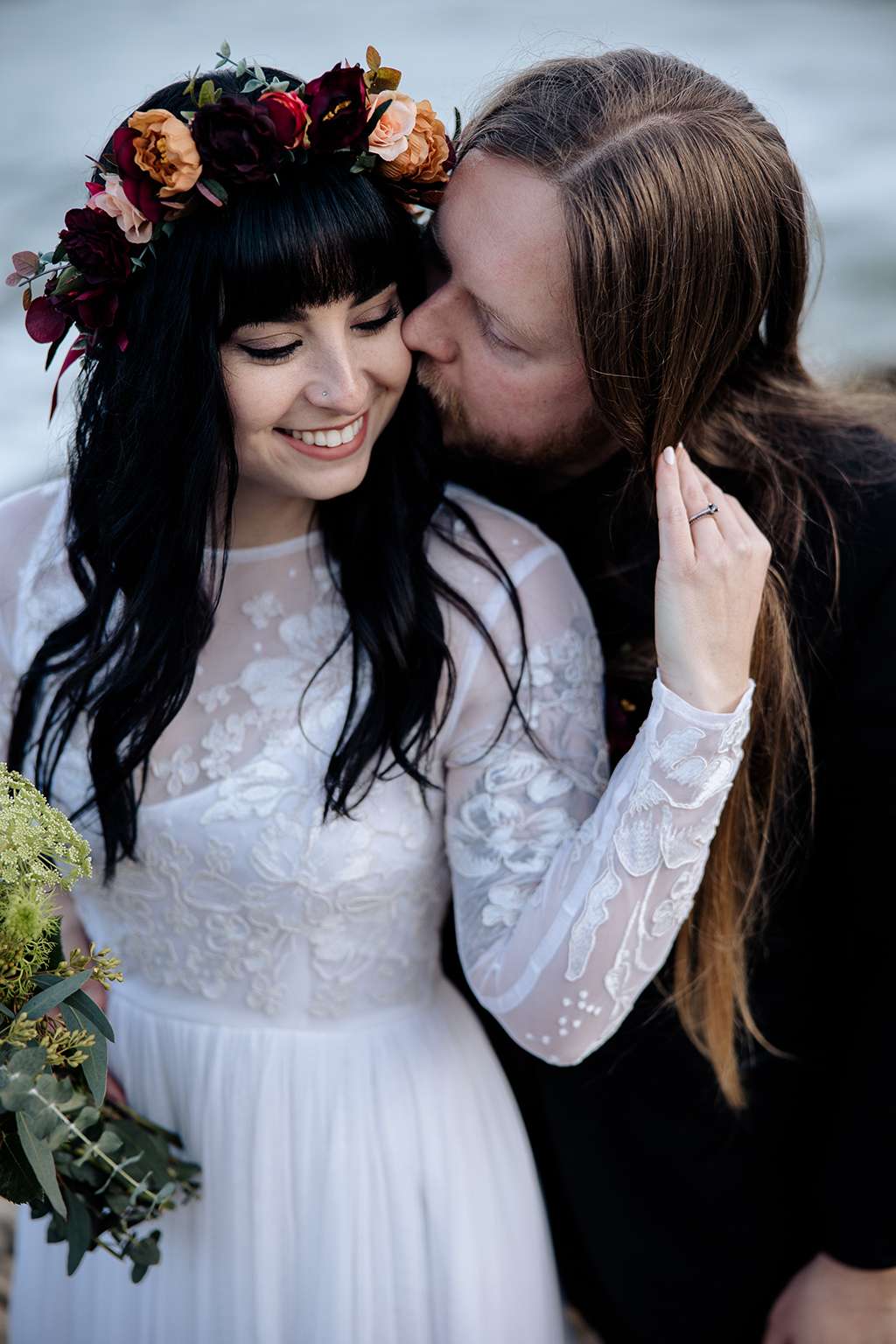 "The best part of planning was learning to let go of what was 100% out of our control.. ie. the pandemic. I think when it came to our elopement, I was just ready to have some great photos of us in our wedding attire and I realised all the worrying I had done during the planning faded away as soon as we decided to elope! When you spend months planning a big wedding and organise everything perfectly for it to be cancelled two weeks prior, that is a huge let down. Our elopement made all those sad feelings go away pretty quickly and I'm so glad we went for it instead of LITERALLY waiting for the world to change."