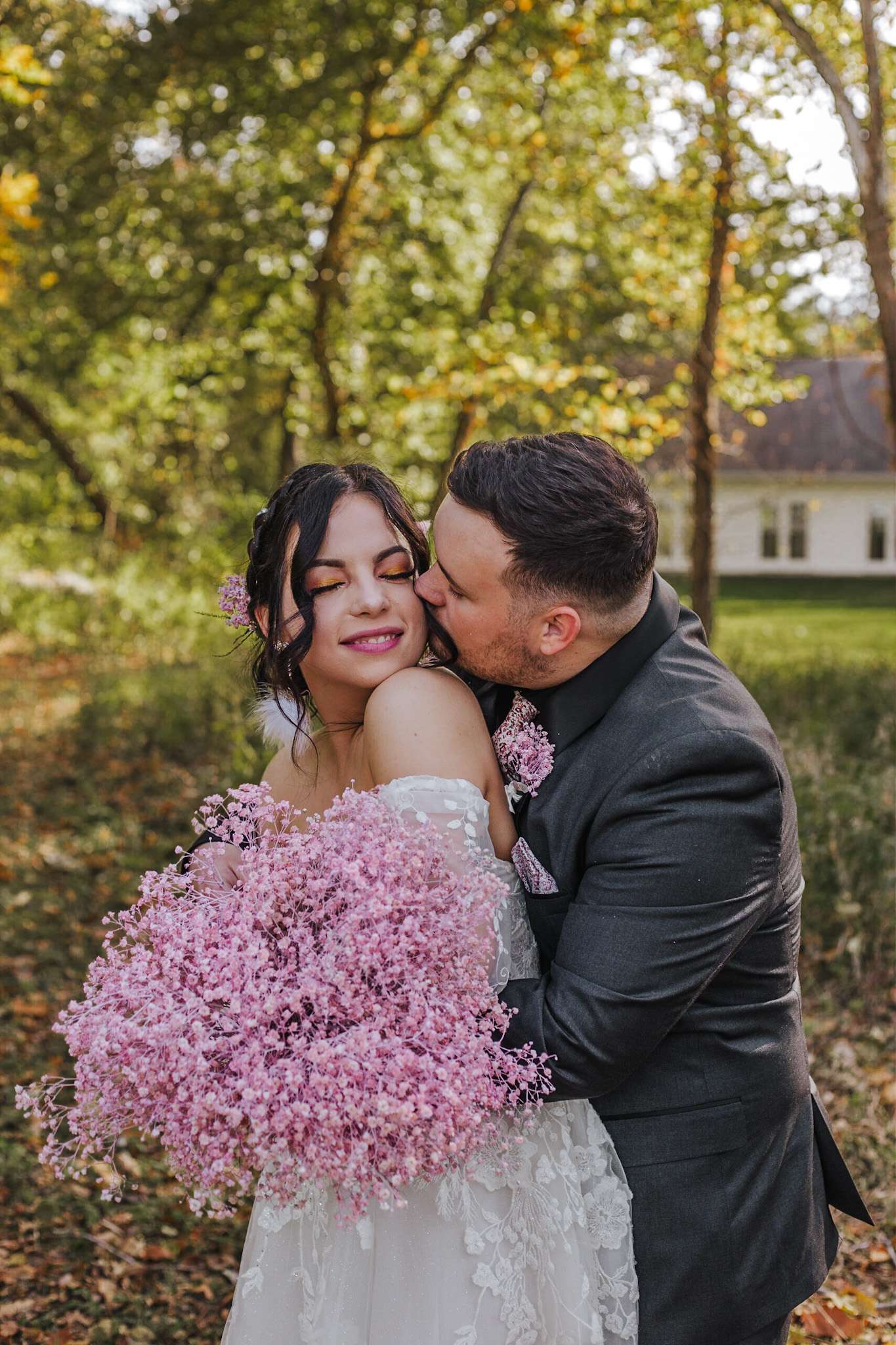 Sydney and Aaron's first date was on Halloween so picking the day for their 2022 wedding was pretty easy. From there, they took the idea of a Halloween wedding and turned it on it's head. They kept many spooky elements, but put their own whimsical, fairy, cottagecore spin on things.
The bride explained, "We held our wedding on Halloween, which was the day we started dating. Our theme was whimsical garden party, meets vintage romantic harvest, meets Barbie disco glam, meets alternative woodland fairytale, meets 'til death with a touch of cottagecore!"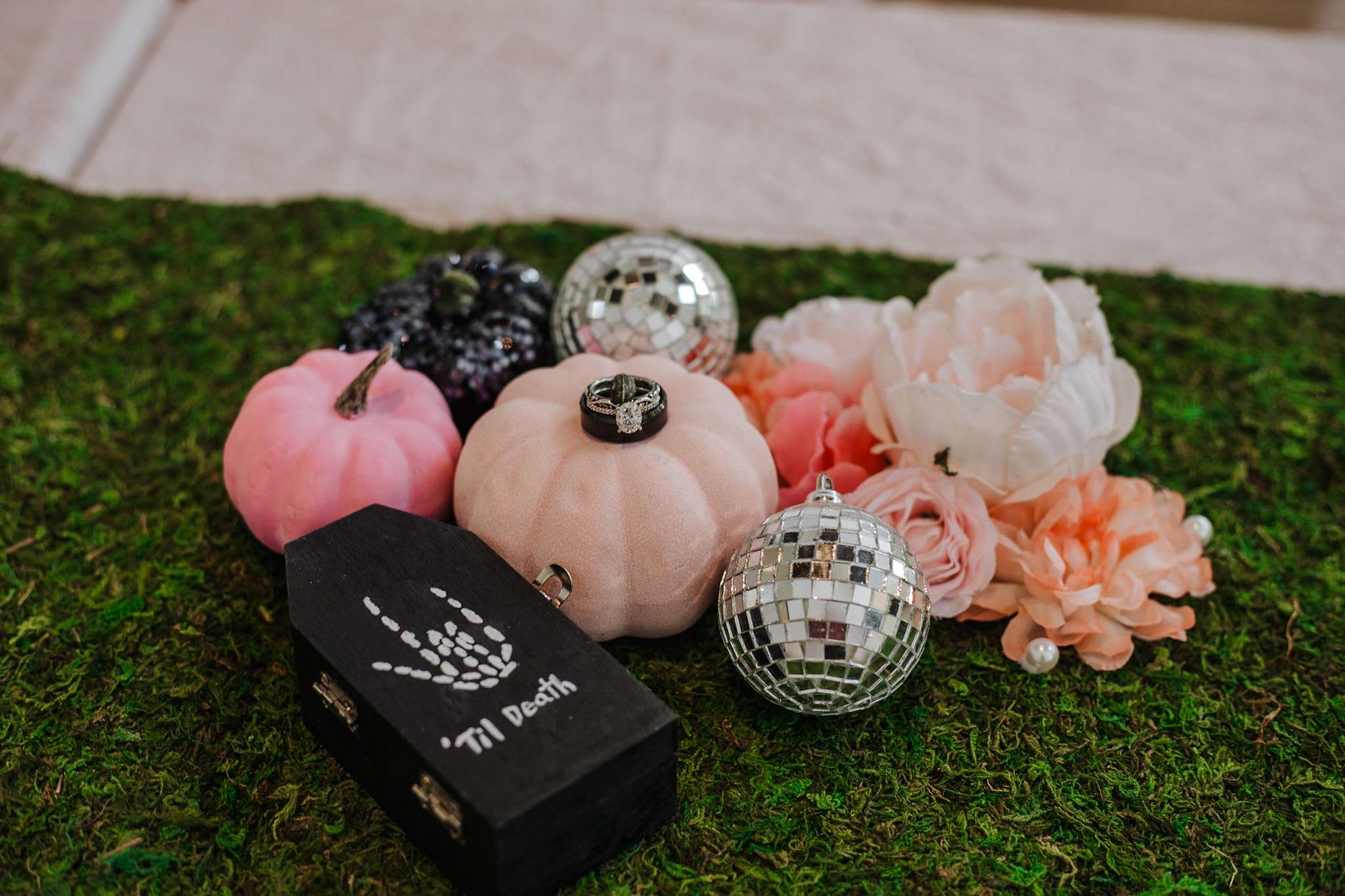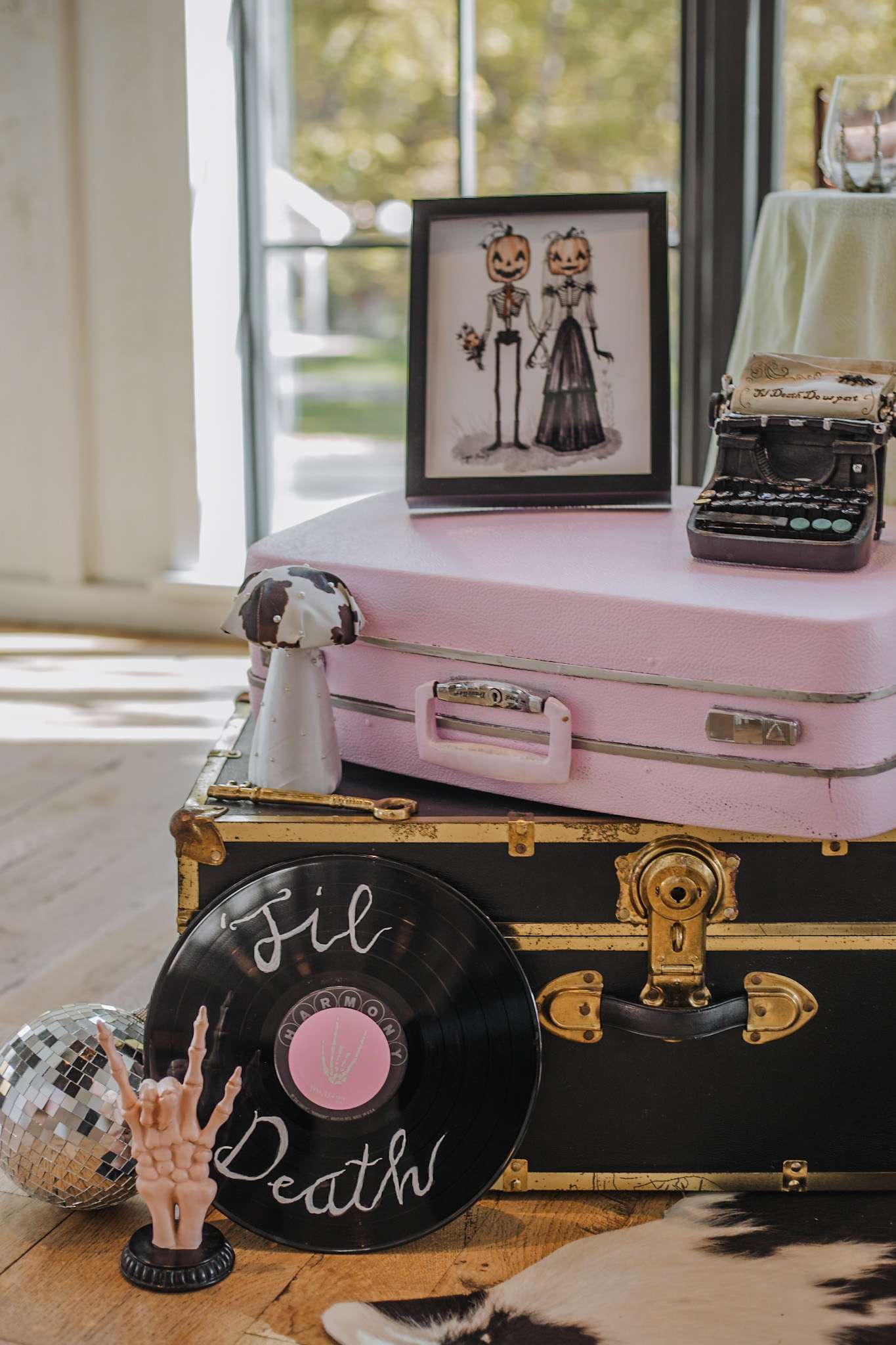 With such an unusual theme they found it tricky to find things to suit, so the couple ended up DIYing almost everything from the the table runners to the stationery, Sydney's dress and all the decorations. Their unique touches weren't limited to how the day looked though – they had a private ceremony that morning and they both changed their surnames.
Sydney continued, "We privately eloped before our guests arrived (in secret!) on the stairs of our venue. We wore our matching pink silk PJs. We also both changed our last names. We joined our premarital names (his – Chesser, mine – Thurmond and created Chesmond!)"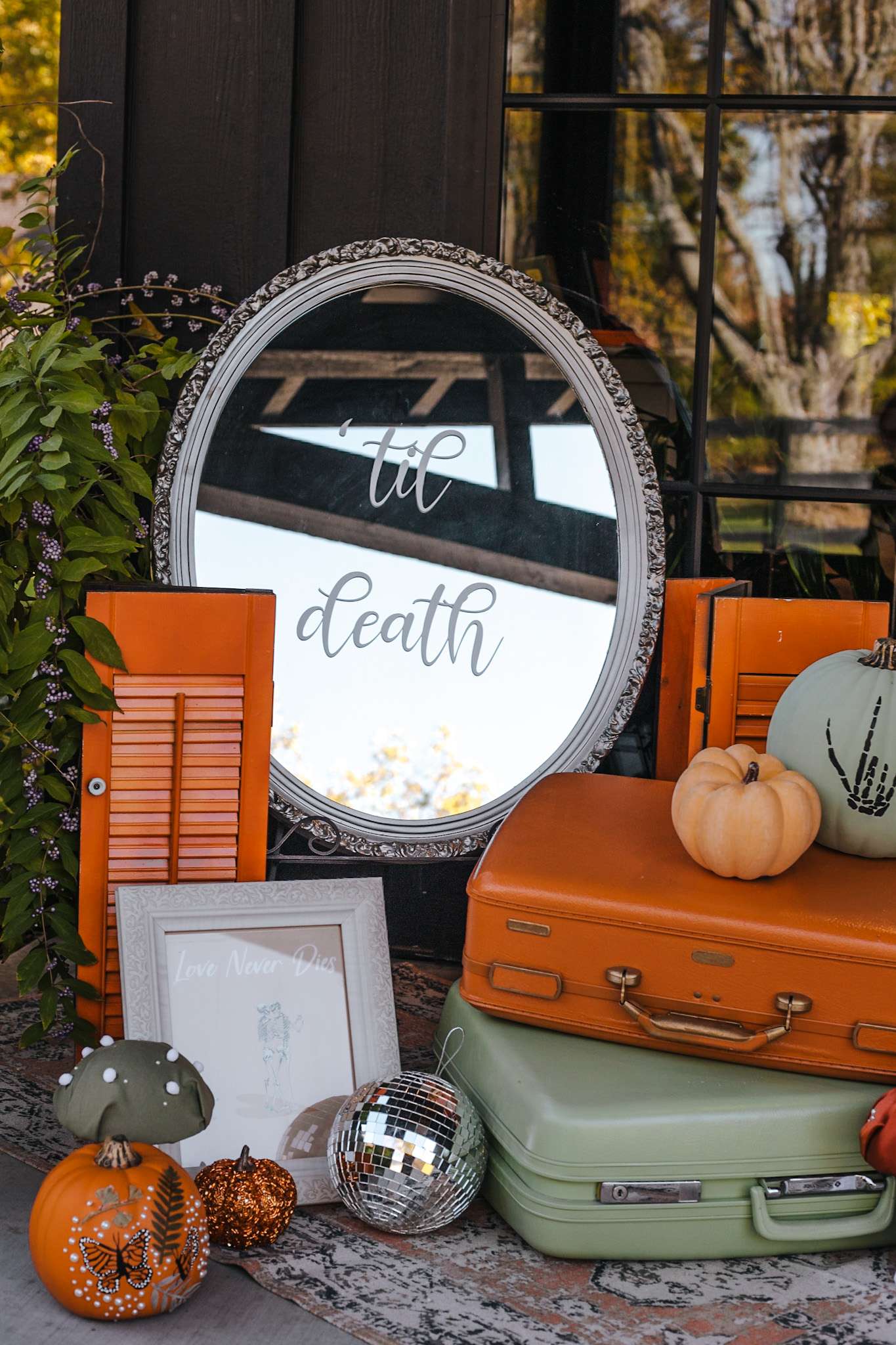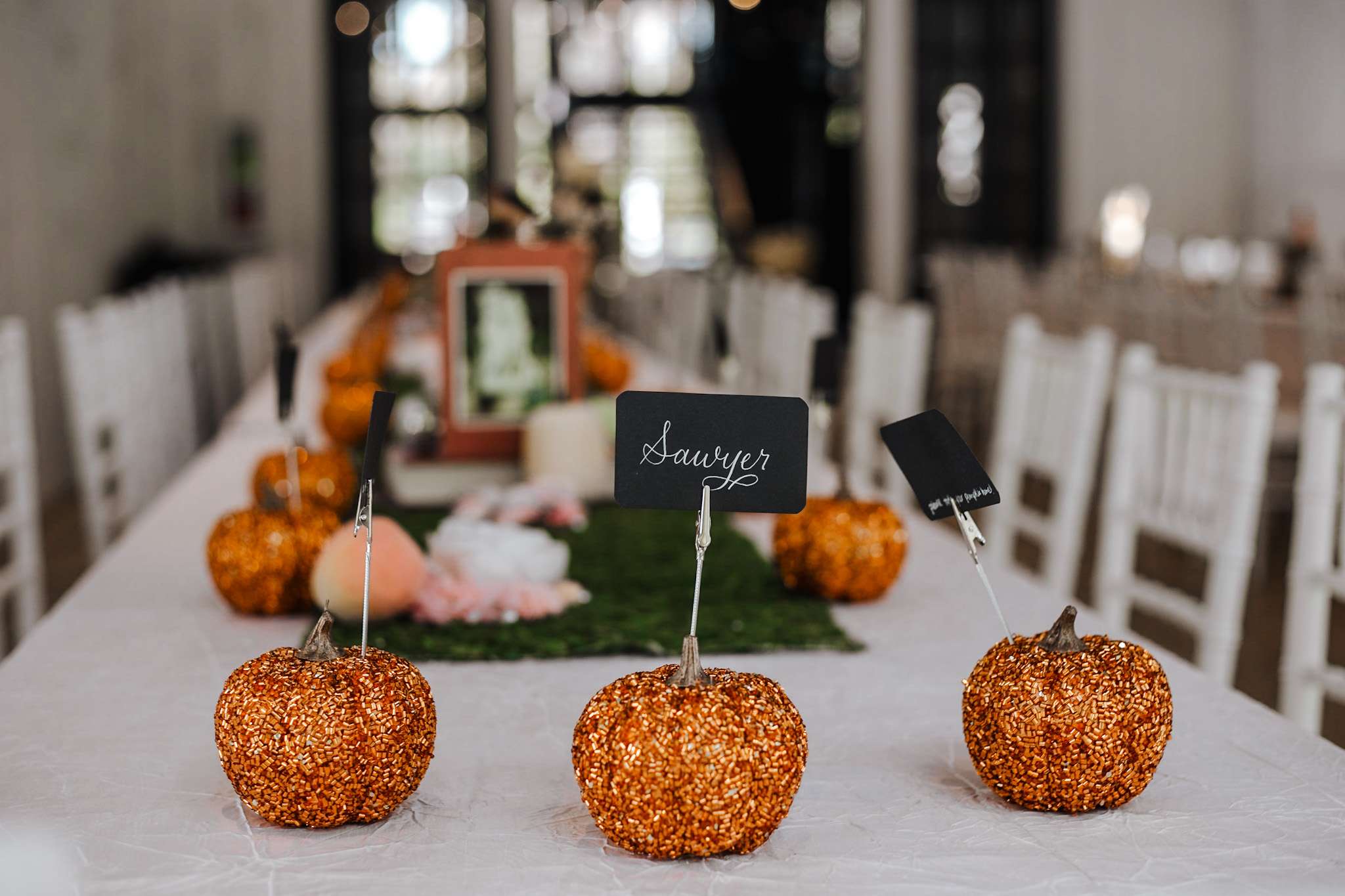 "Funny story, when we filed our marriage license, instead of it being filed as a ML for marriage license, it was filed under a CF case number which is 'criminal felony.' We tried to marry each other and instead got a criminal felony against one another! It all worked out though (thankfully!) but it was pretty funny."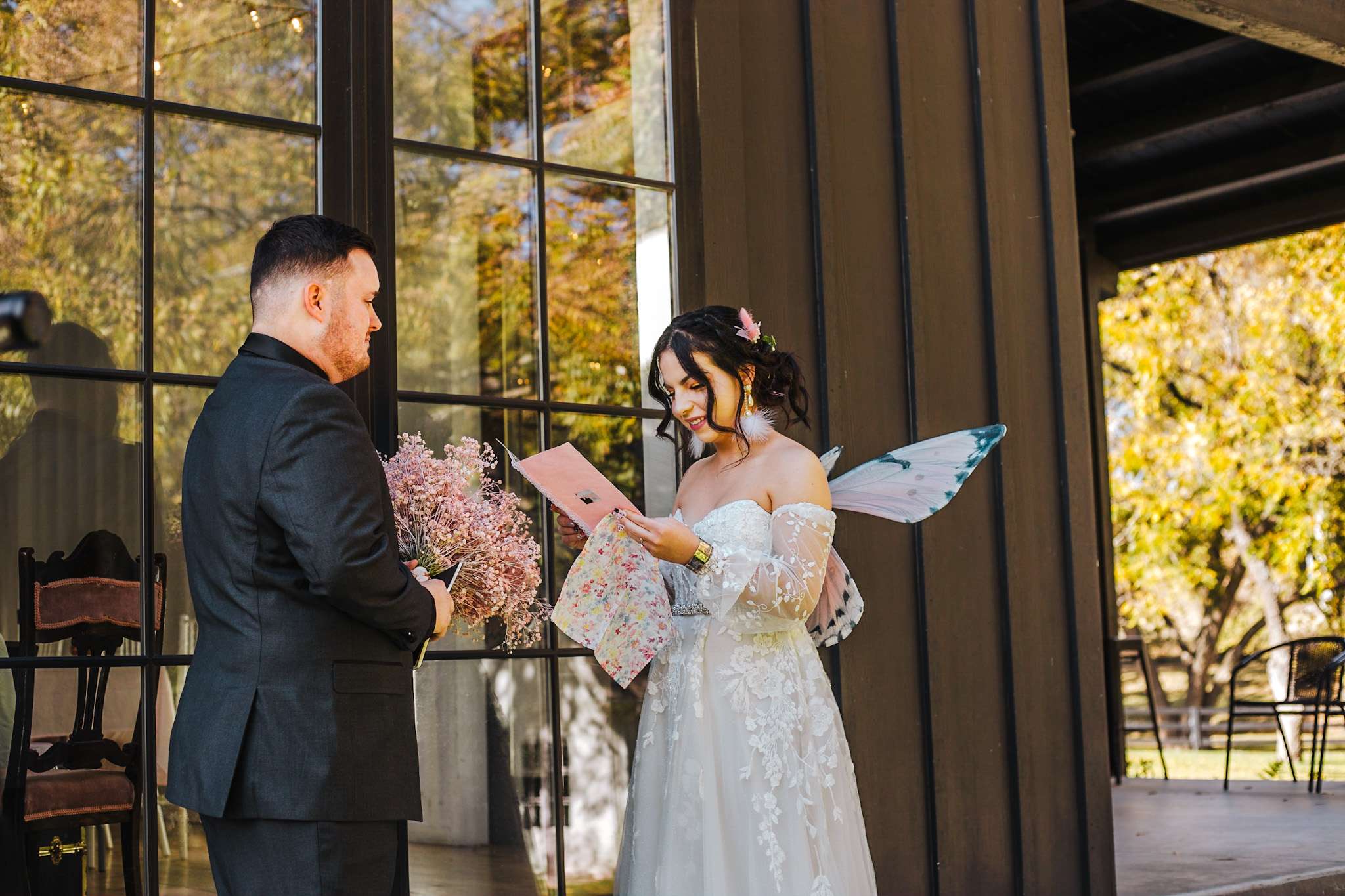 The couple's first dance and live painter were among their favourite moments of the day. After six weeks of dance classes, they wowed with an incredible performance, starting with I Guess I'm in Love and ending with Post Malone's Congratulations. "The live painter was amazing," said the bride, "she blew us away with her skill and it provided great entertainment for guests."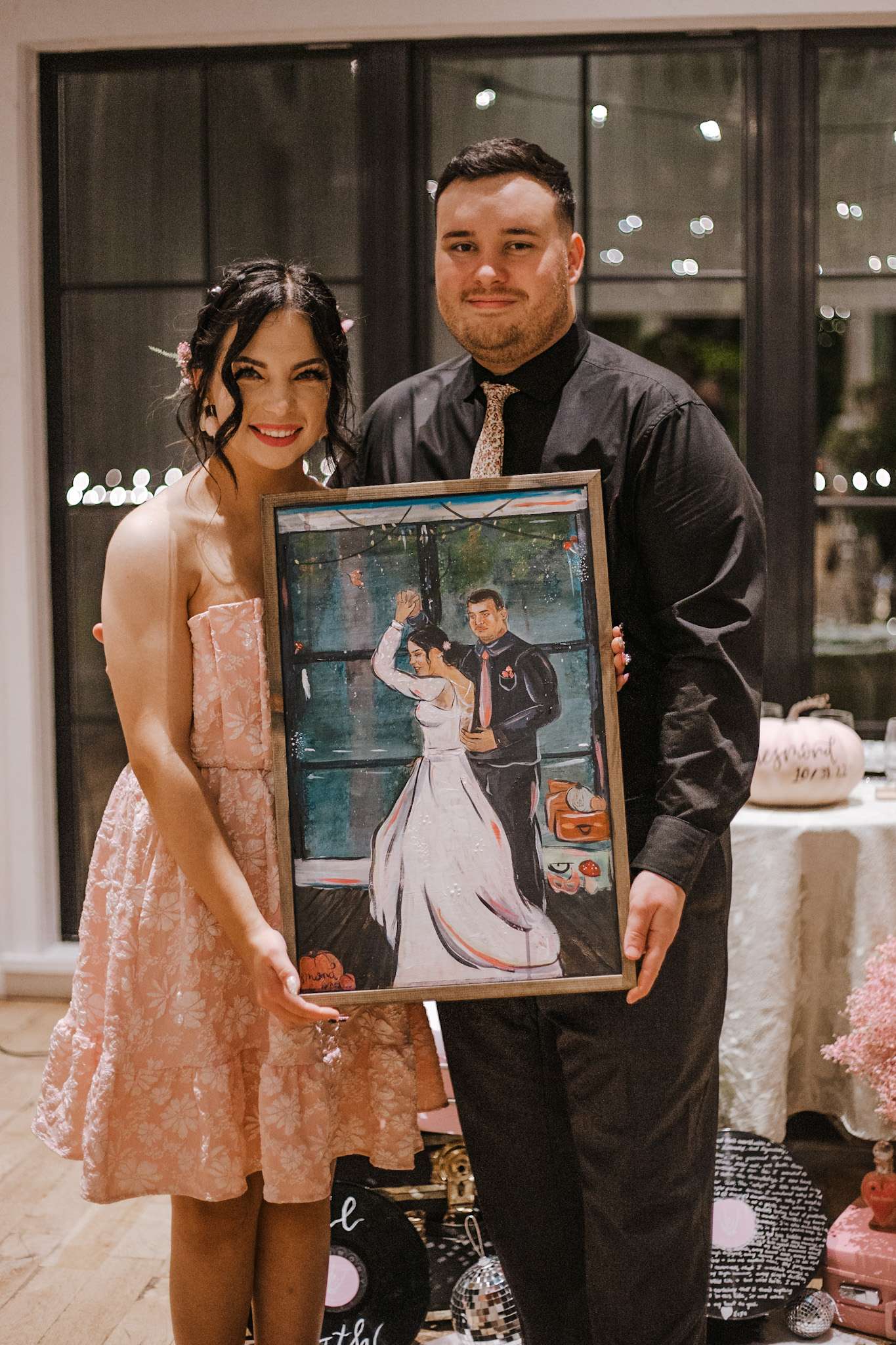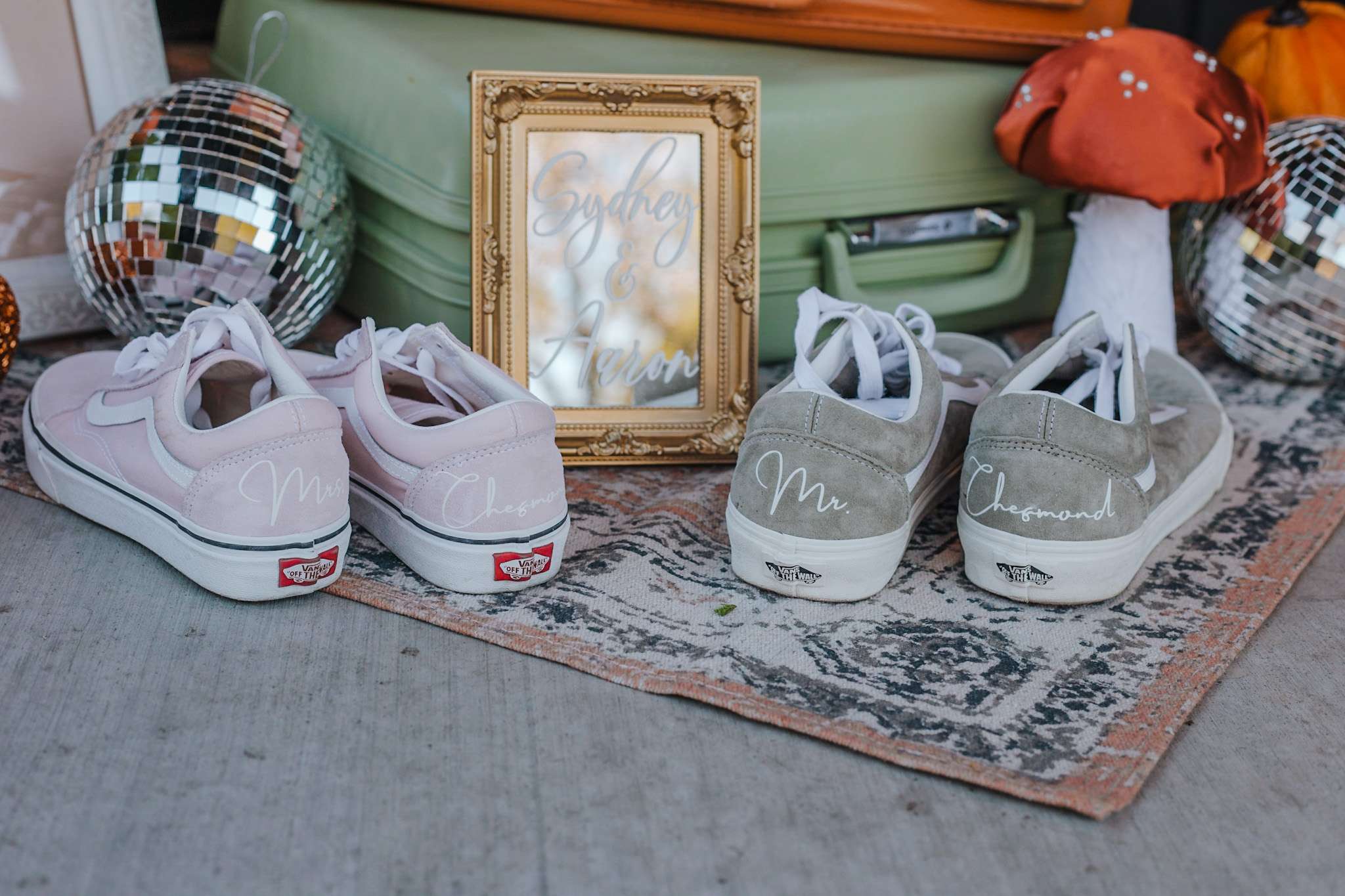 The couple smartly saved money by thrifting and buying secondhand for their wardrobe. Both of Sydney's dresses were secondhand which she made her own with a custom-made veil wings and butterfly wings. Aaron's tuxedo was discounted from a closing tux shop and they allowed their wedding party to wear whatever they liked from from a pre-selected colour palette.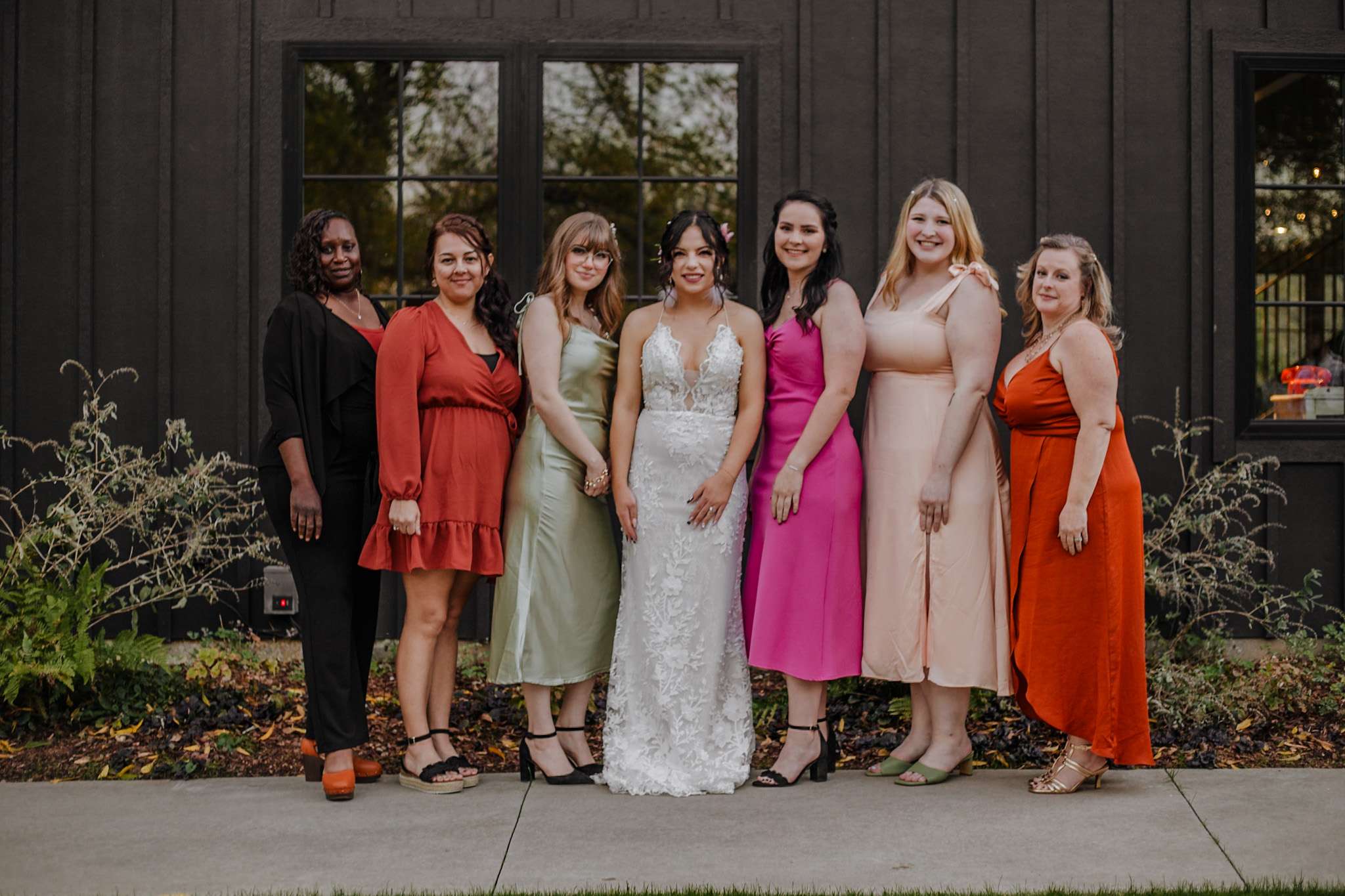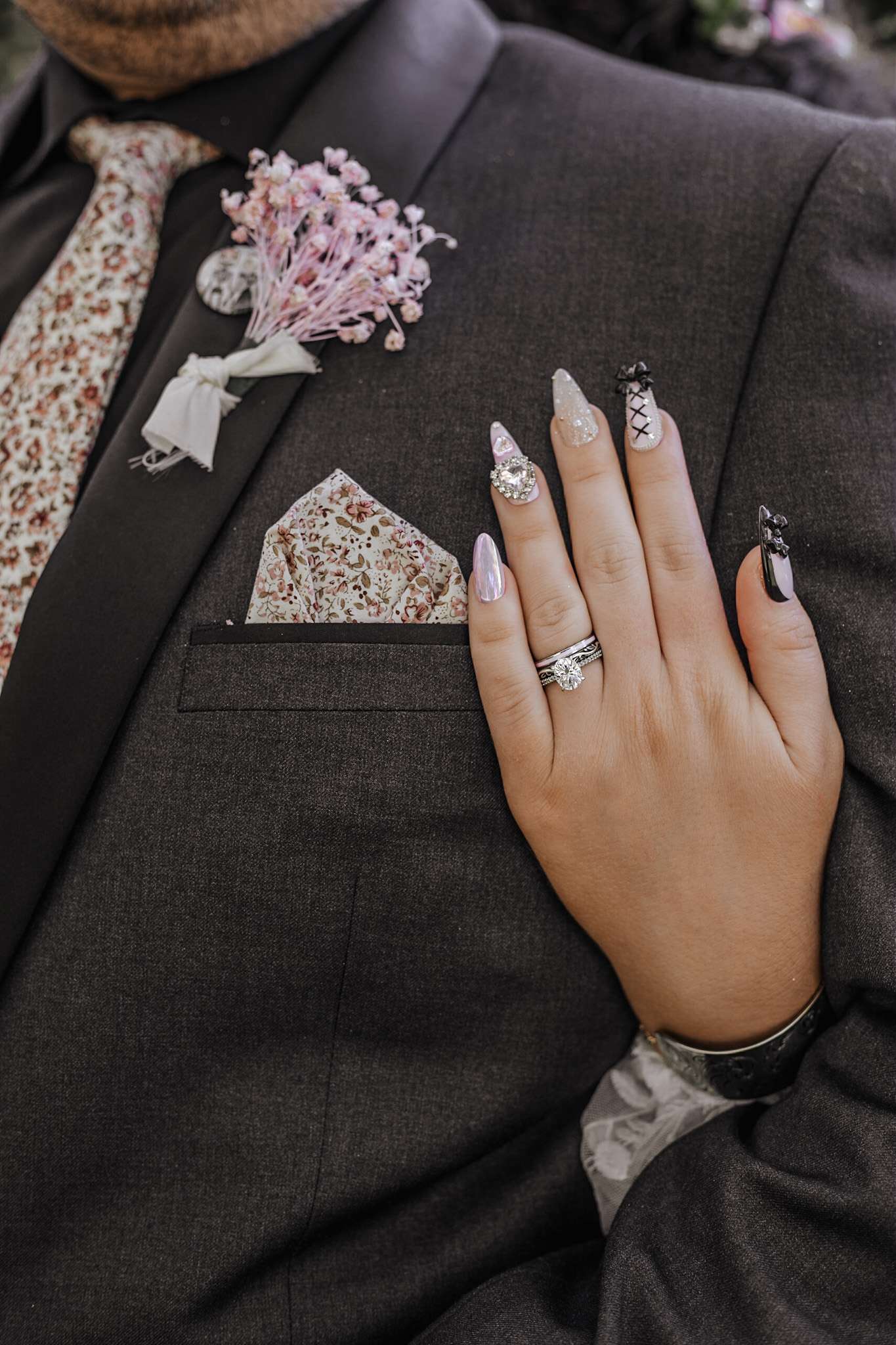 The hardest part of wedding planning, according to Sydney, was dealing with the emotions of things not going as planned and handling the judgments of others. "I would have to say dealing with the emotions of things 'going wrong' or feelings getting hurt from what others say was the hardest part. However, you've got your partner to lean on. Make the relationship with yourself and your partner priority, because we can quickly get bogged down with opinions of others and the 'traditions'. Do your thing, even when others judge. As long as you've got each other and you've stayed true to yourself and each other throughout it all, you're doing pretty great!"