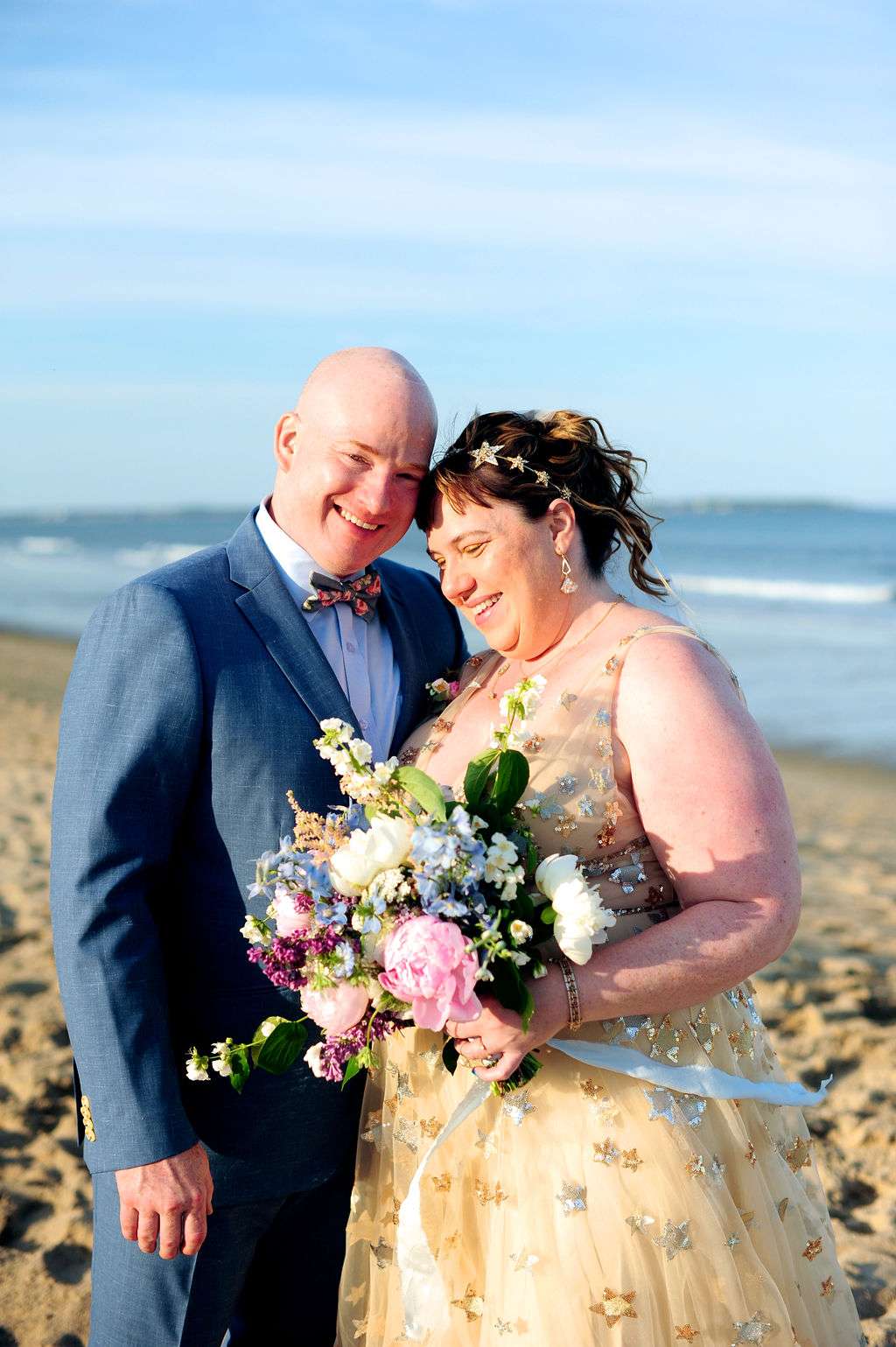 Emma and Will rented a house for their June wedding and the bride's father married them on the beach. Their friends sang to them during ceremony, Emma's niece was their flower girl and she choose sequin dresses for the bridal party because she wanted everybody to sparkle!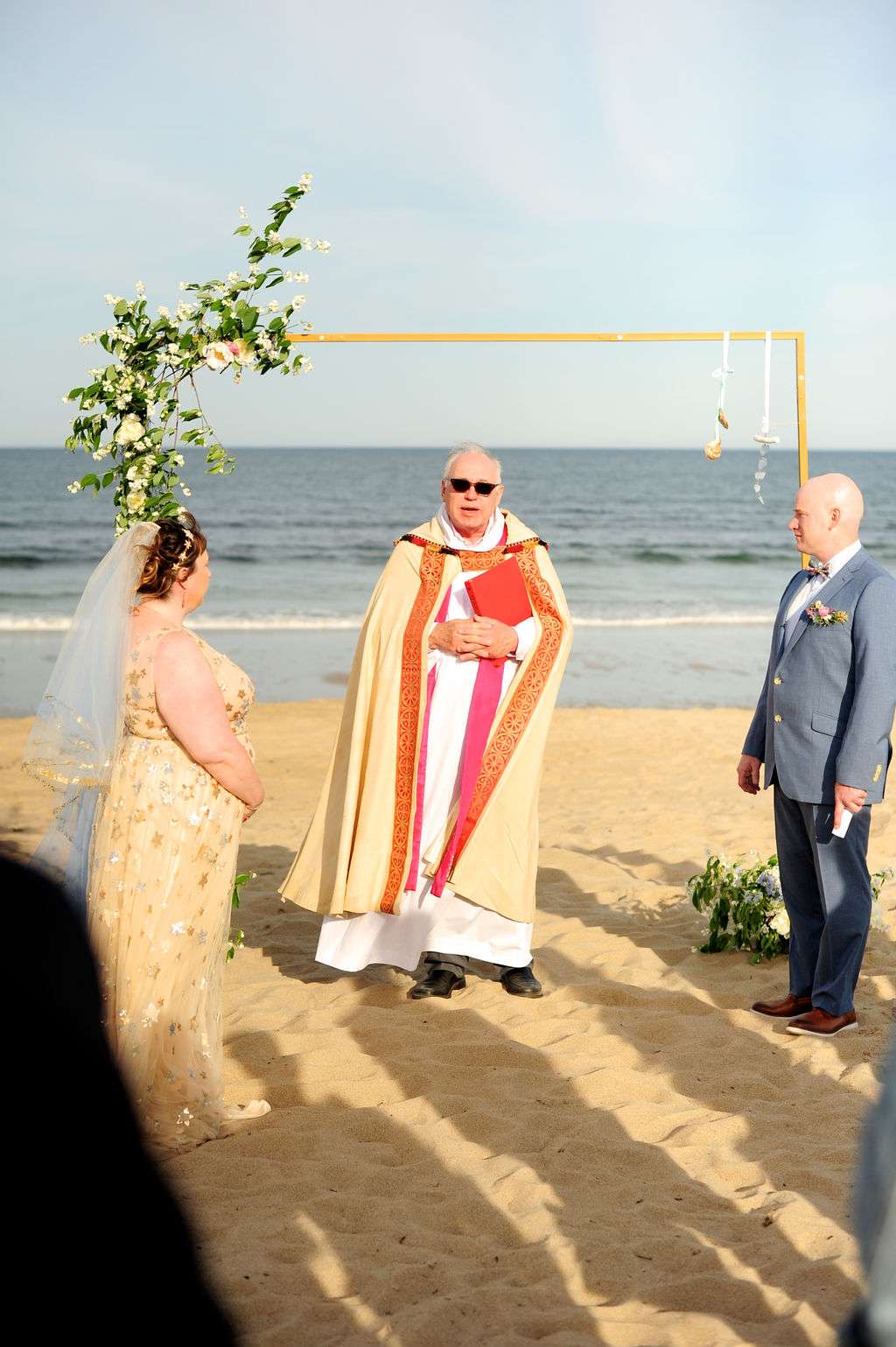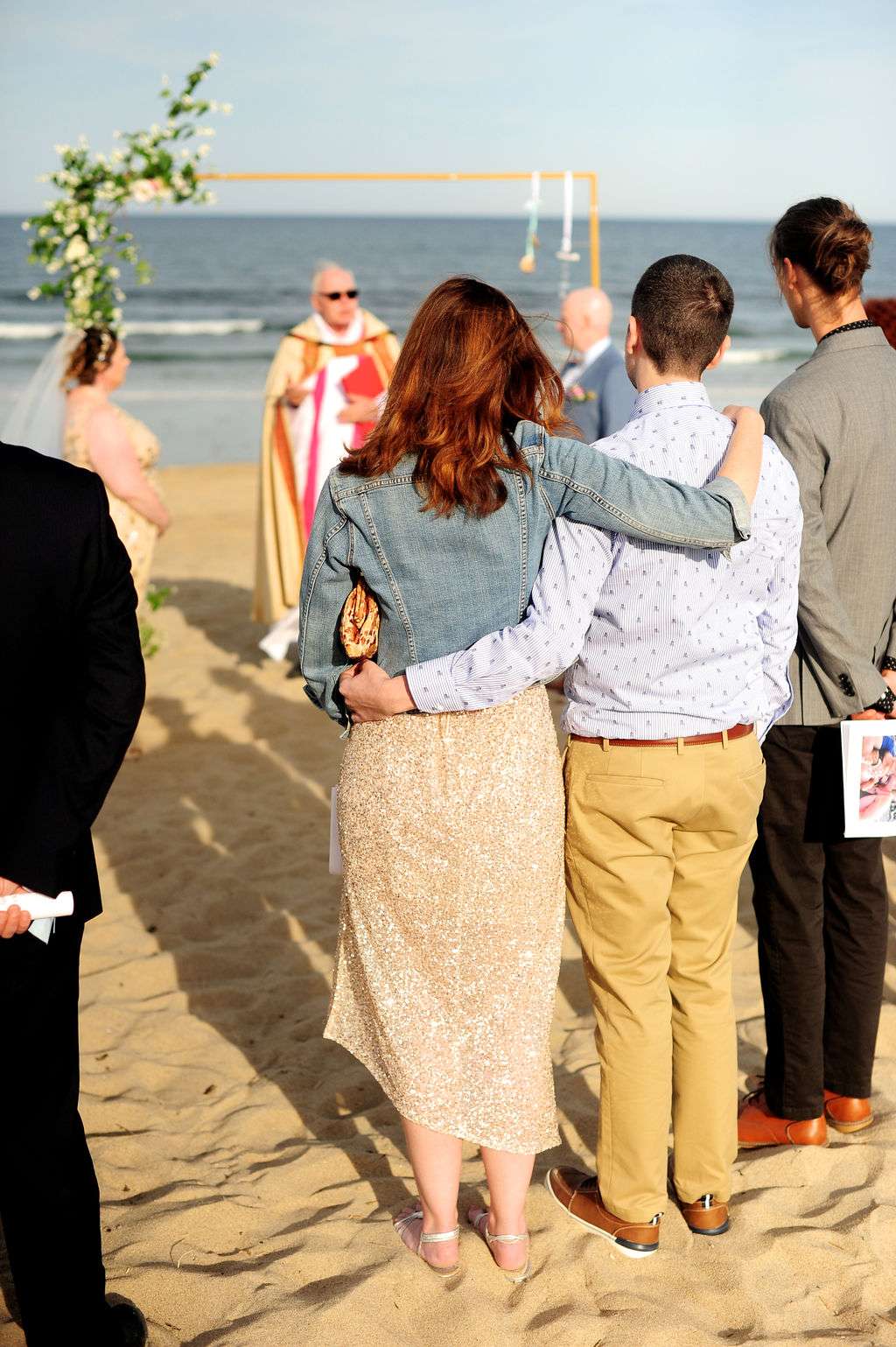 The bride has a deep fascination with French history and style but getting married in French chateau was not an option so they replicated the look in Maine. "The theme started as Marie Antoinette goes on a picnic, so pale pink, French blue and gold", Emma wrote. "I collected French porcelain and planned out all the details. Over time we added in more details like cherry blossoms that symbolise hope for us, and we incorporated nautical touches with lobster cookies and oyster shell name cards."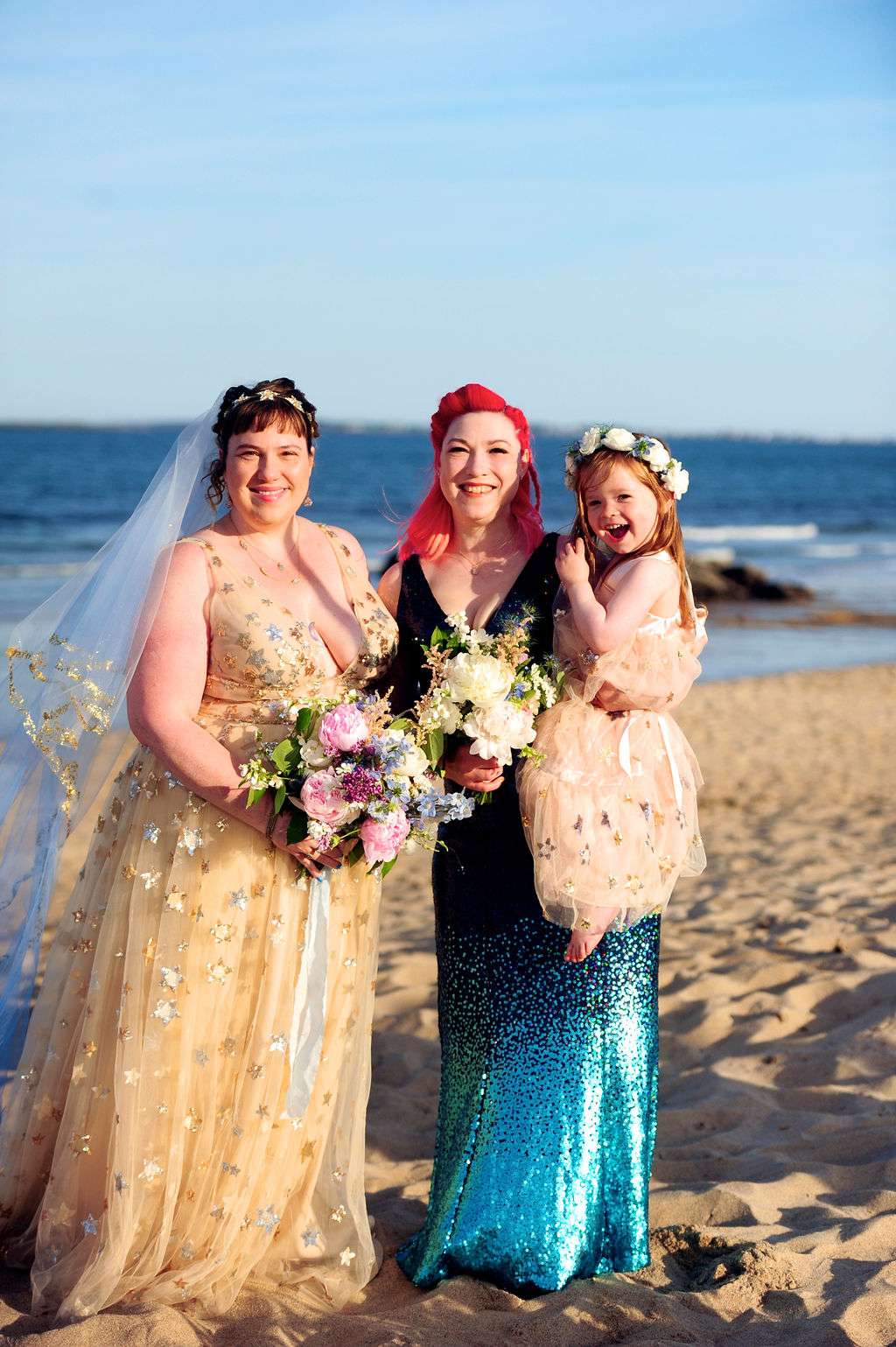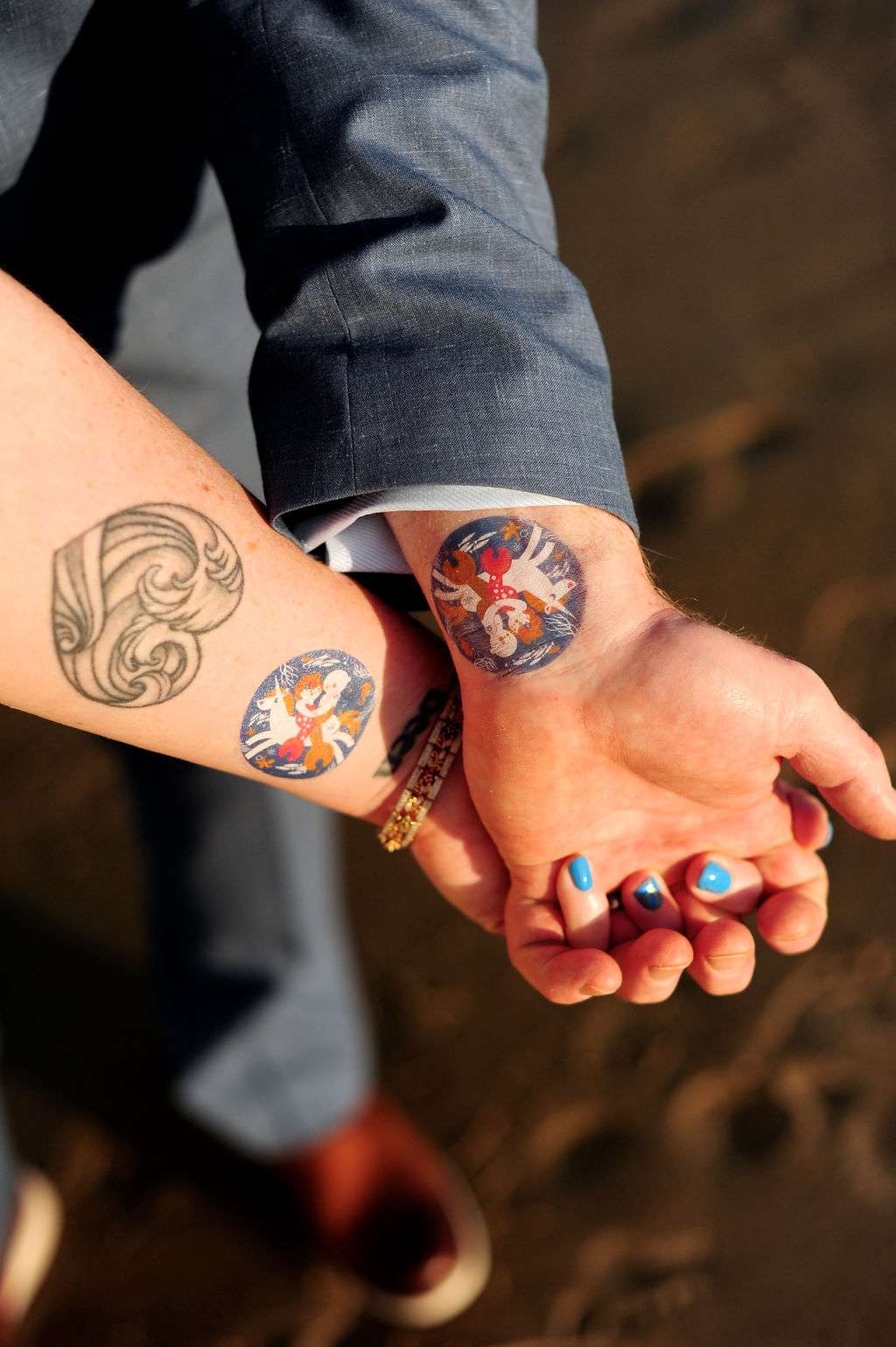 "We also incorporated kintsugi which is Japanese art of repairing a break with gold to make it more beautiful. We had special nods to our pets in our handmade signs and the custom cuff links I had made for Will. I wanted to bring in the ocean which we did with oyster shell place names, in the custom cookies, in the gift bags and the mermaid and pirate signs and cake forks."
"I loved my bridal bouquet so much that I actually got a tattoo of it and had it preserved in resin by Soil and Studio. I love that our florist, Diadem Flower Co., used local growers and promotes sustainability. We also incorporate some herbs as Will is a chef."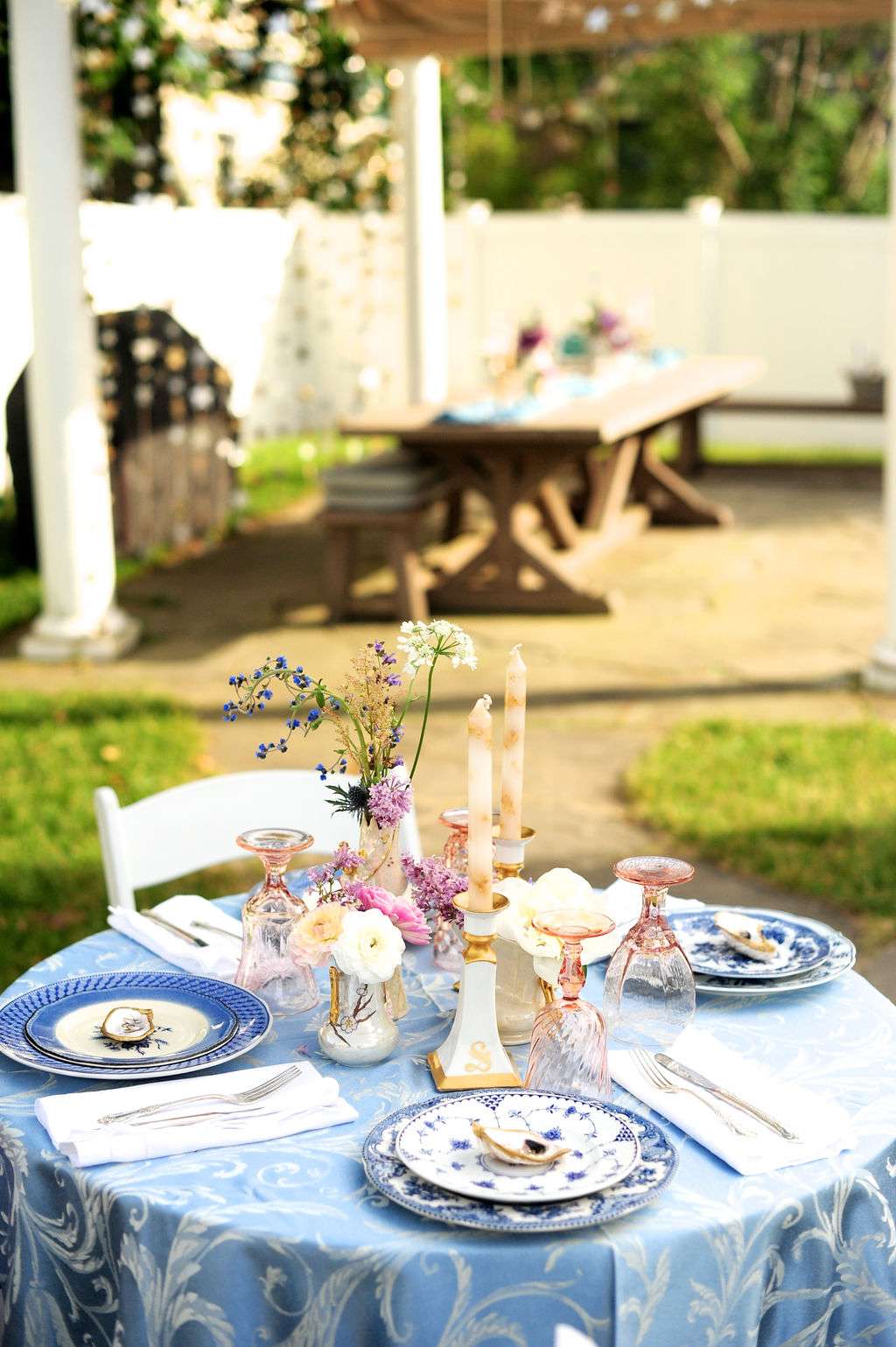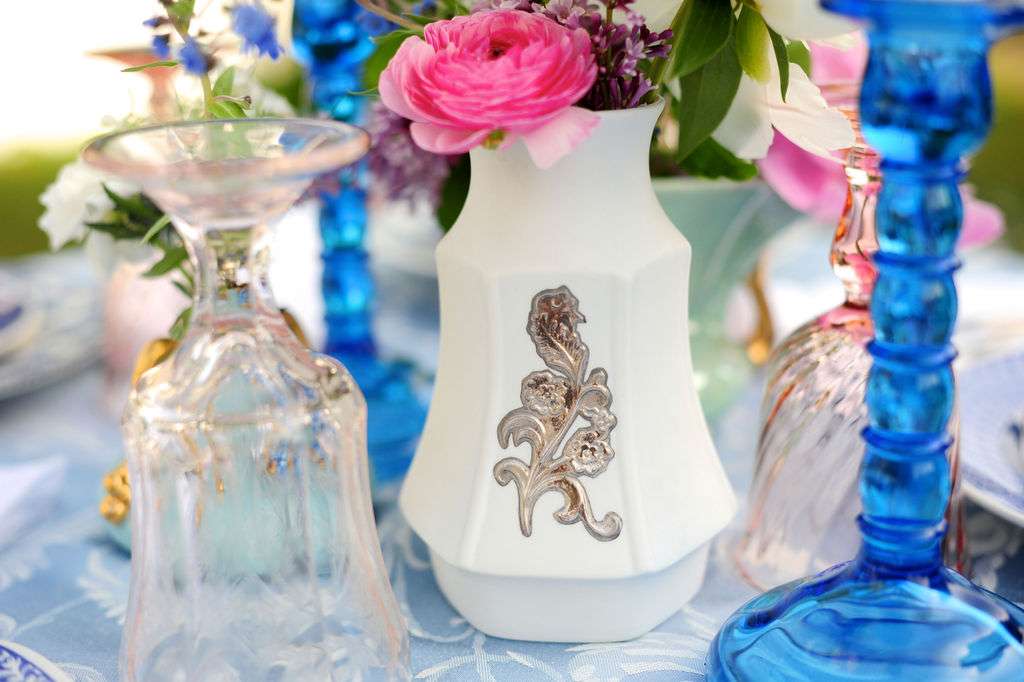 Emma wore the Orion dress from Willowby by Watters with a gold tipped veil custom made by W Collective. Her jewellery was vintage and her 'To the Moon' jacket was painted by Bespoke Chalk and Print who she found on Etsy.
"Being plus size I found dress shopping brutal", she continued. "I thought I knew what I was in for but I was not prepared for over eager sales associate's attempts to get me into a sample size dress… Or when there were no dresses I could try so they would tell me to put my arms through the straps and imagine what it would look like. I started calling shops before making appointments just to make sure there would be dresses I could try and it would not be a waste of time. I went to some shop only to find they would not make a dress in a size larger than 14."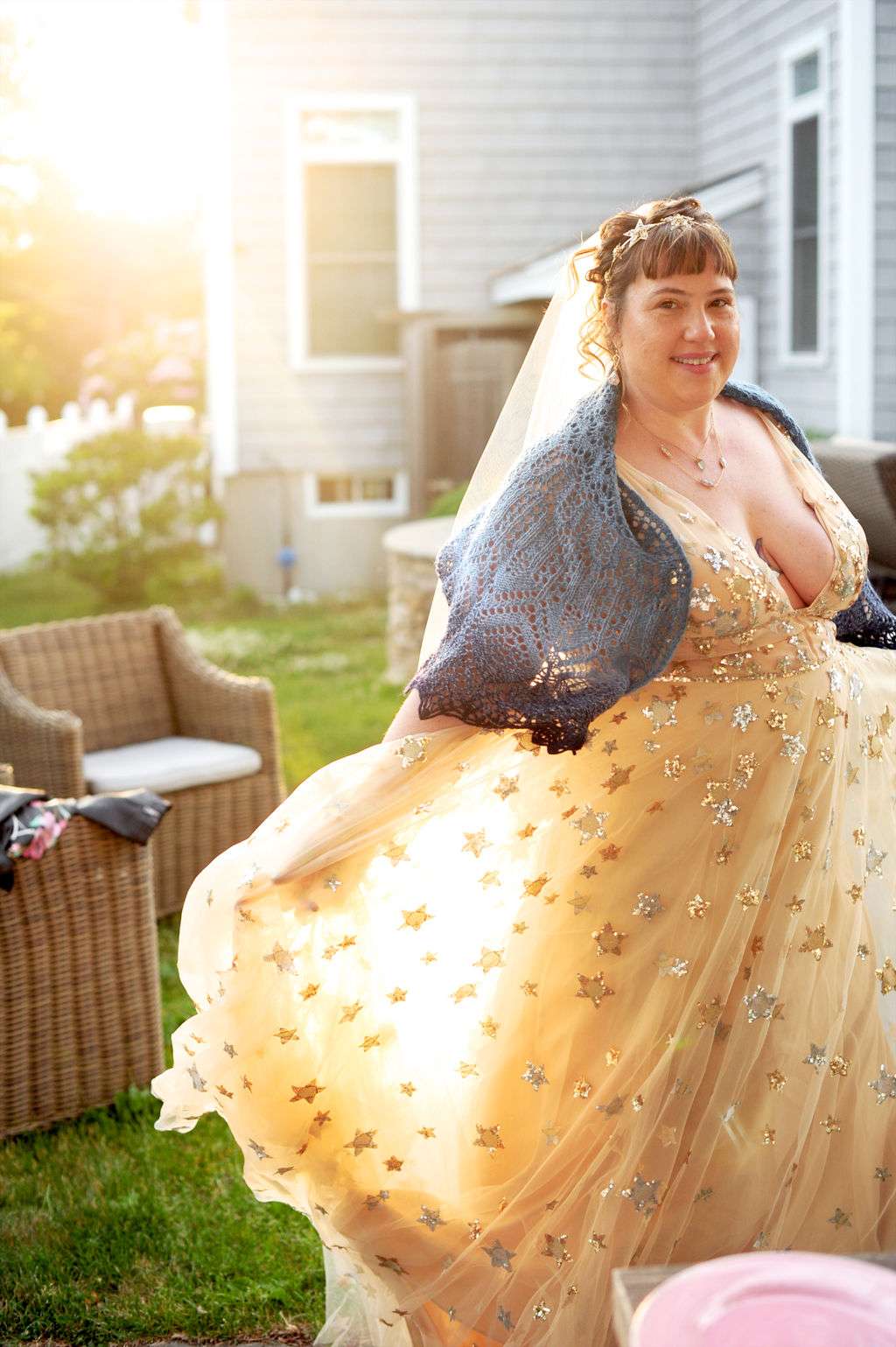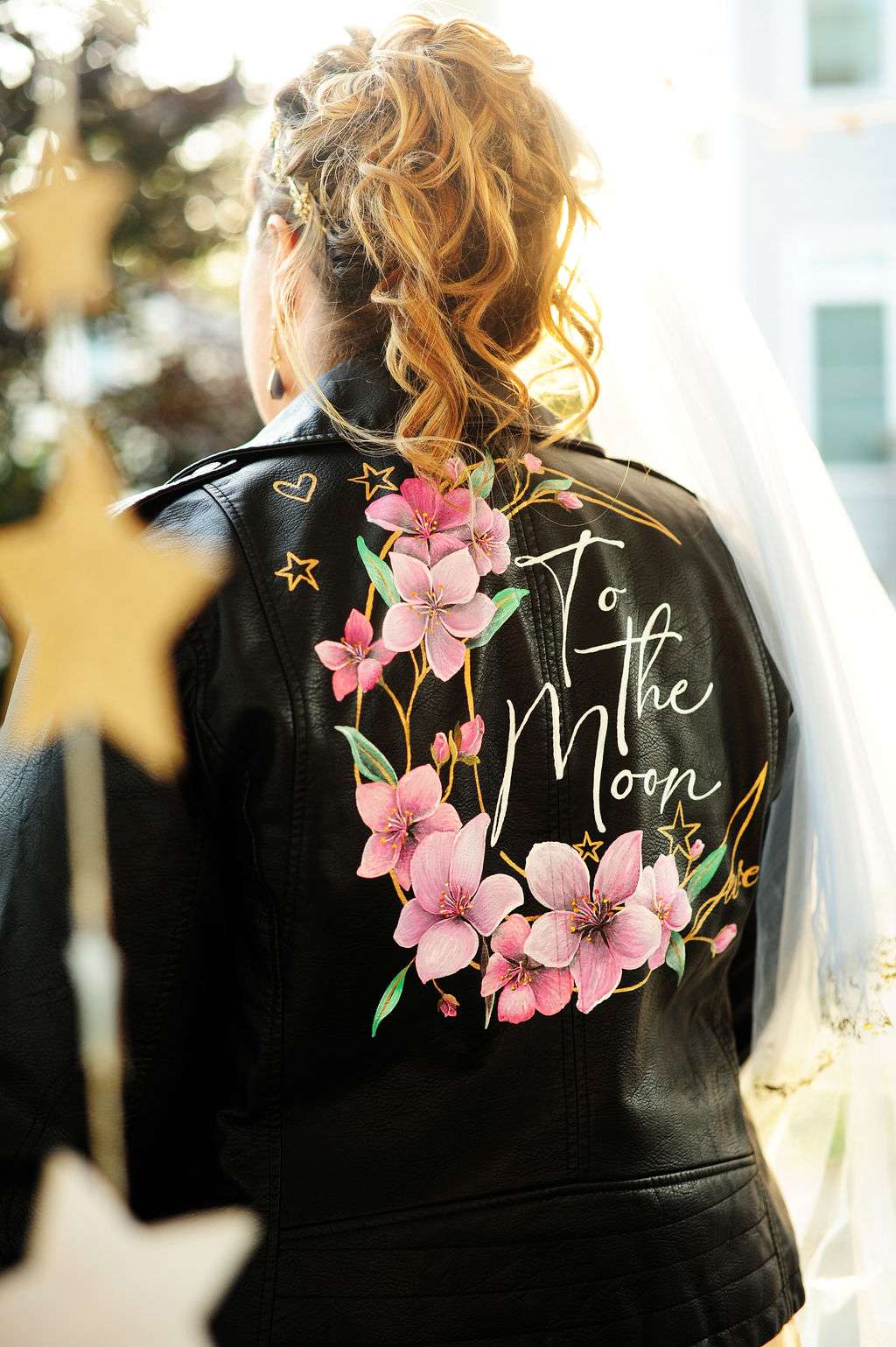 "I had a dream dress going into the planning but the company did not make it in larger sizes. After a number of demoralising trips to see very cookie cutter dresses, or to be told there was literally nothing in my size when I finally was able to put on a dress that I felt good in and decided this would be the one. Then right as I was getting ready take it for alterations I had to postpone the wedding. I kept going back to look at the original dress I had loved and sudden the company had extended the size range. I talked it over with friends and family and when I showed them the dress they said I should go for it! So I bought the Orion dress and I will never forget the look on Will's face when he saw me in it. It was perfect."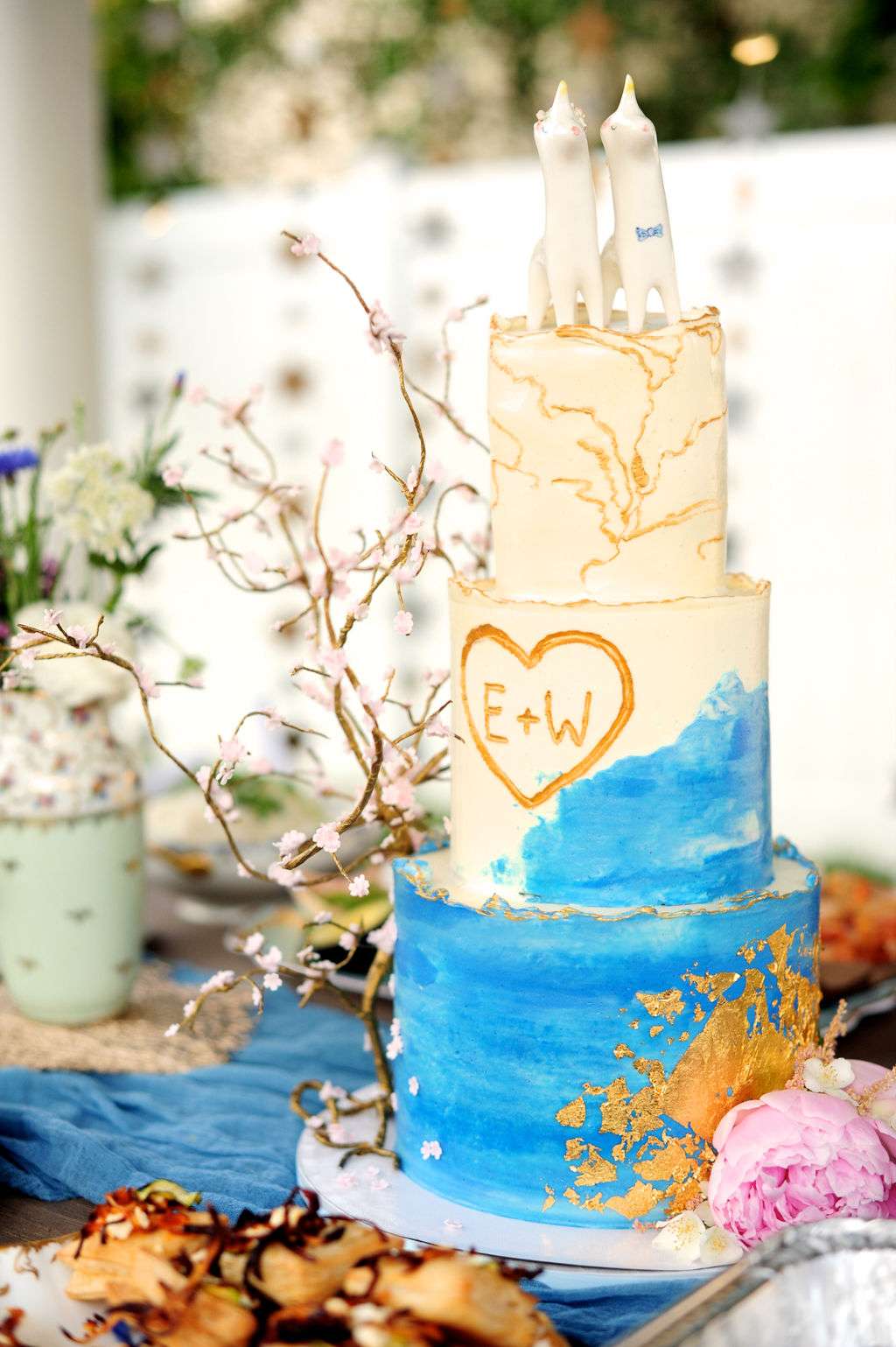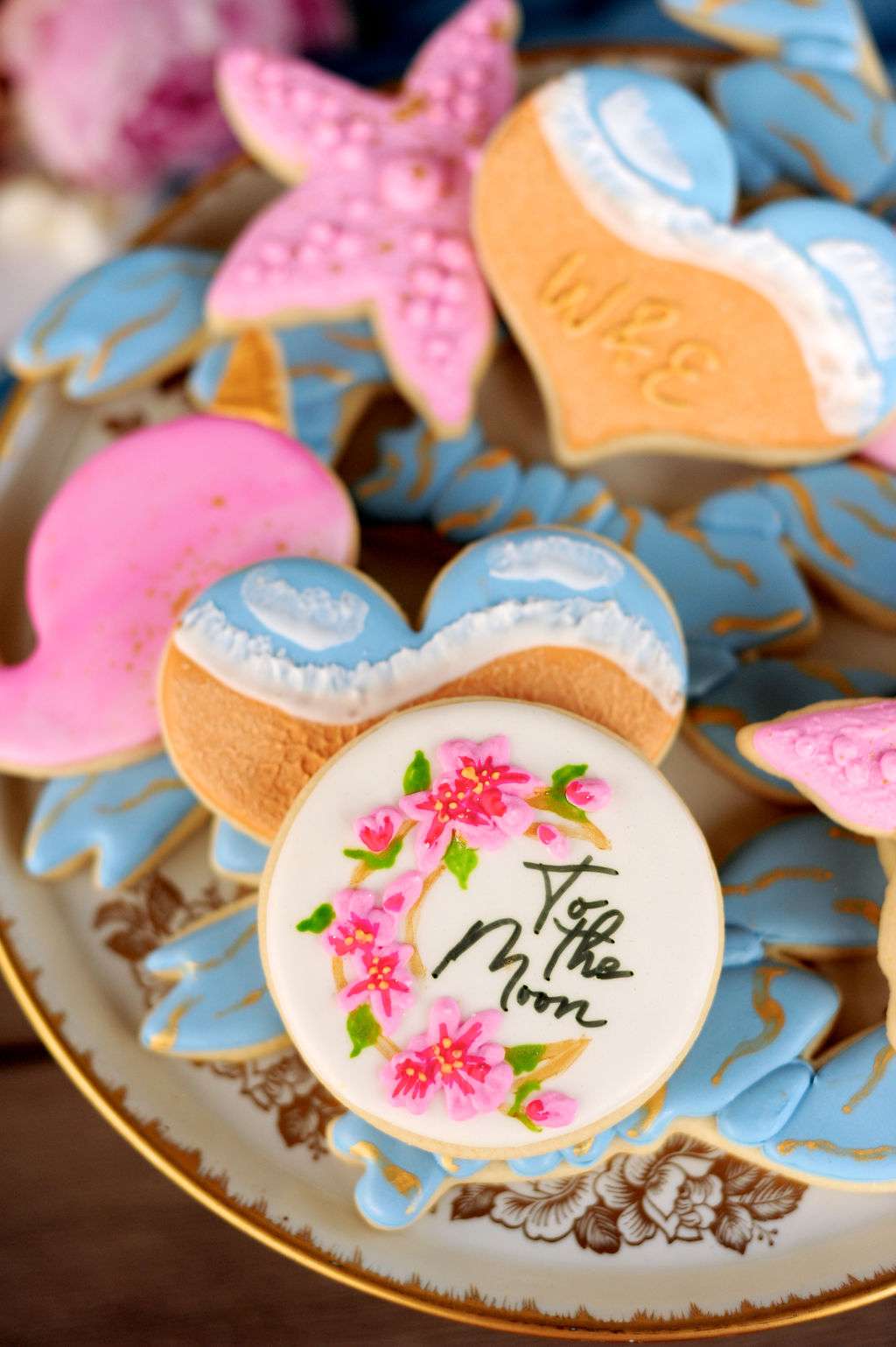 The cake, made by Hanami Cake Design, was based on the theme of unicorns, French percaline and gold. "I was very drawn to the Japanese influence in Martha's cake decoration which made total sense once she told me she had lived in Japan", Emma explained. "We combined a cherry blossom tree with our initials and gold kintsugi. We chose lemon with strawberry rhubarb jam, and chocolate salted caramel as the flavours. It tasted even better than we had hoped. I am amazed that she took all my ideas and hopes and created a piece of art with them."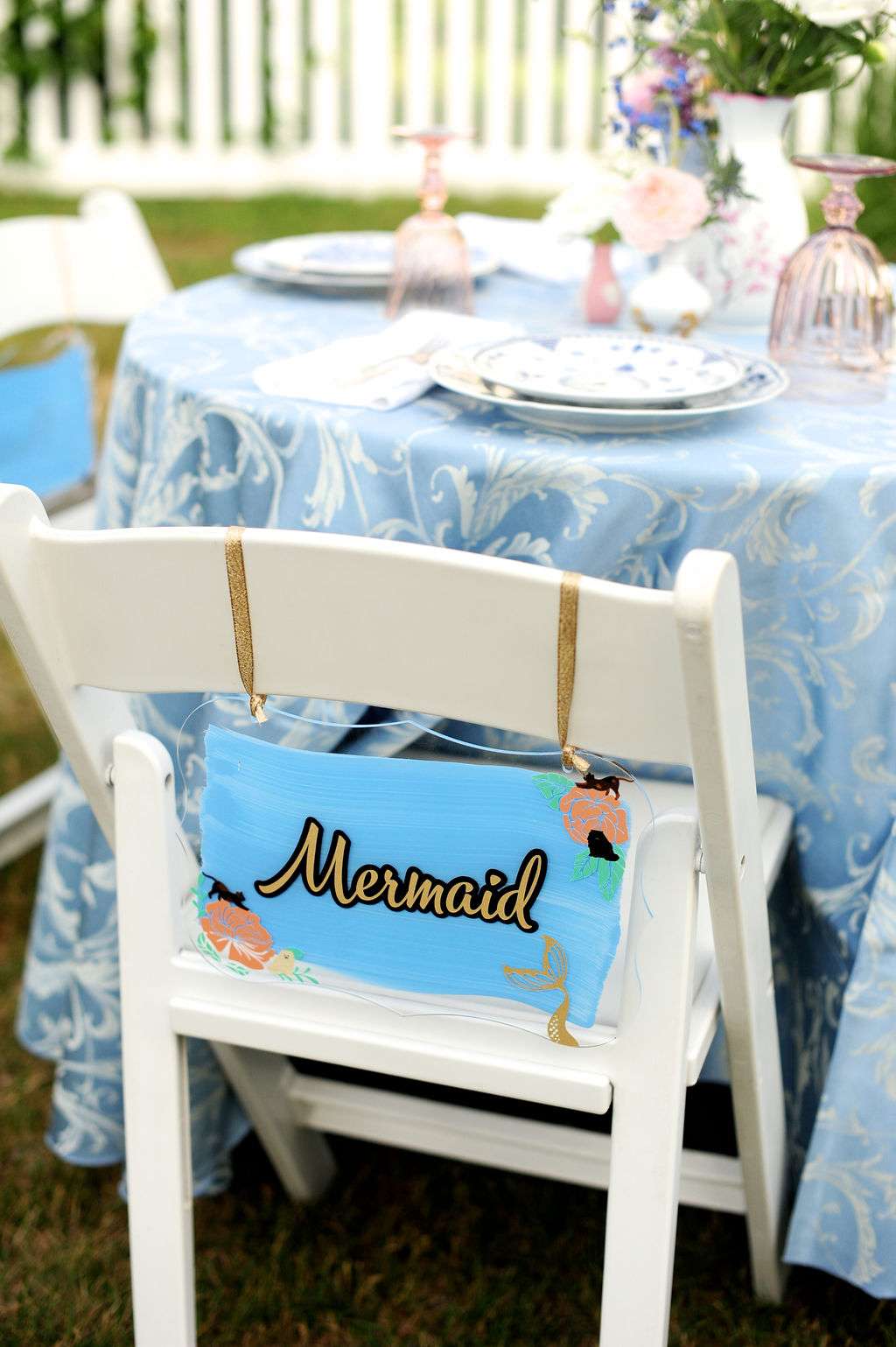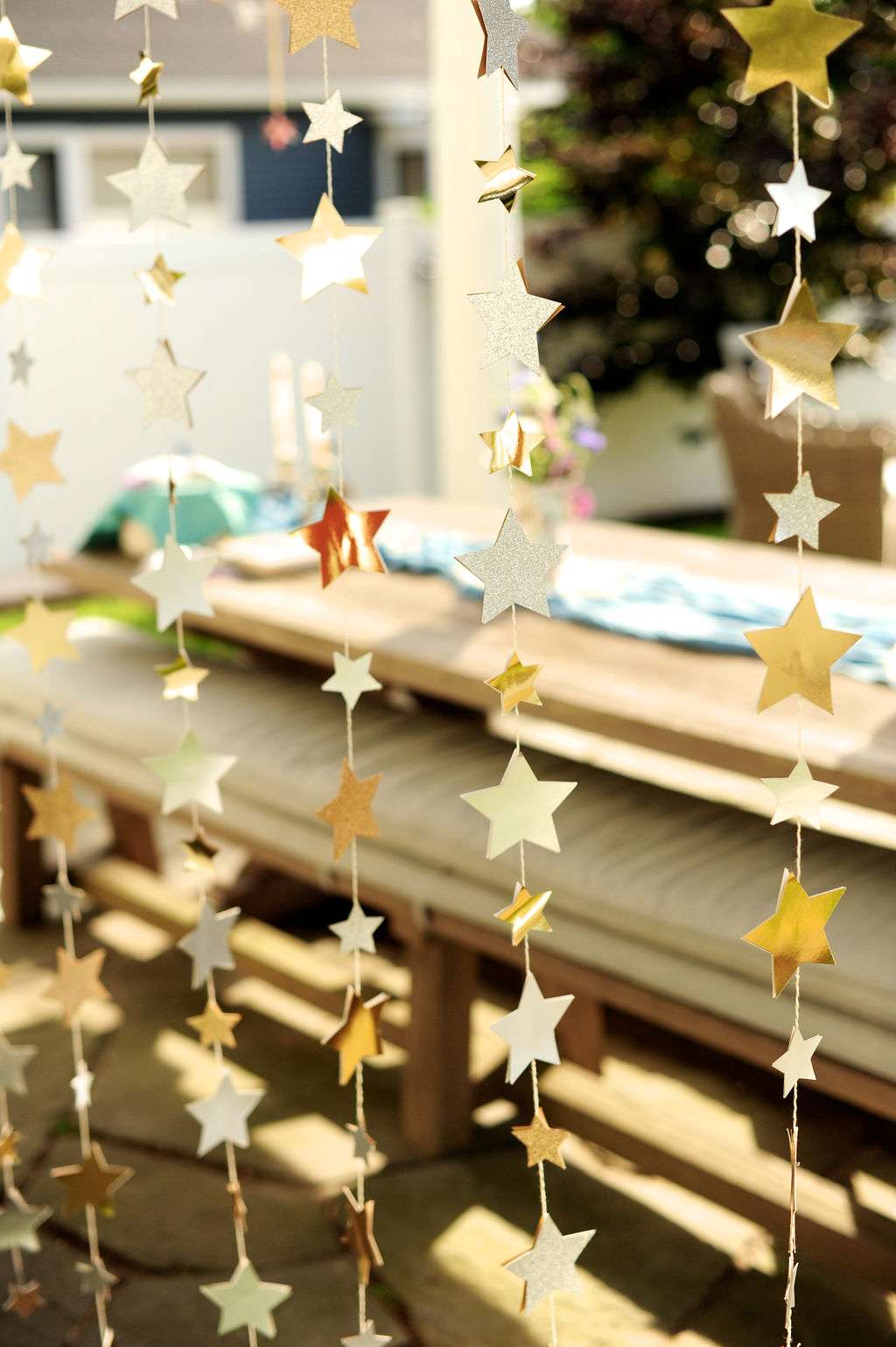 "Remember that it is one day", Emma advises, "a very special day, but still one day in a lifetime of days. Things will go wrong, not every detail will be in place. Going through a year of not being able to be with my family really clarified what was important. I would have married him anywhere, I just needed our people to be there. We wanted to share this with them. That is the most important part to remember."