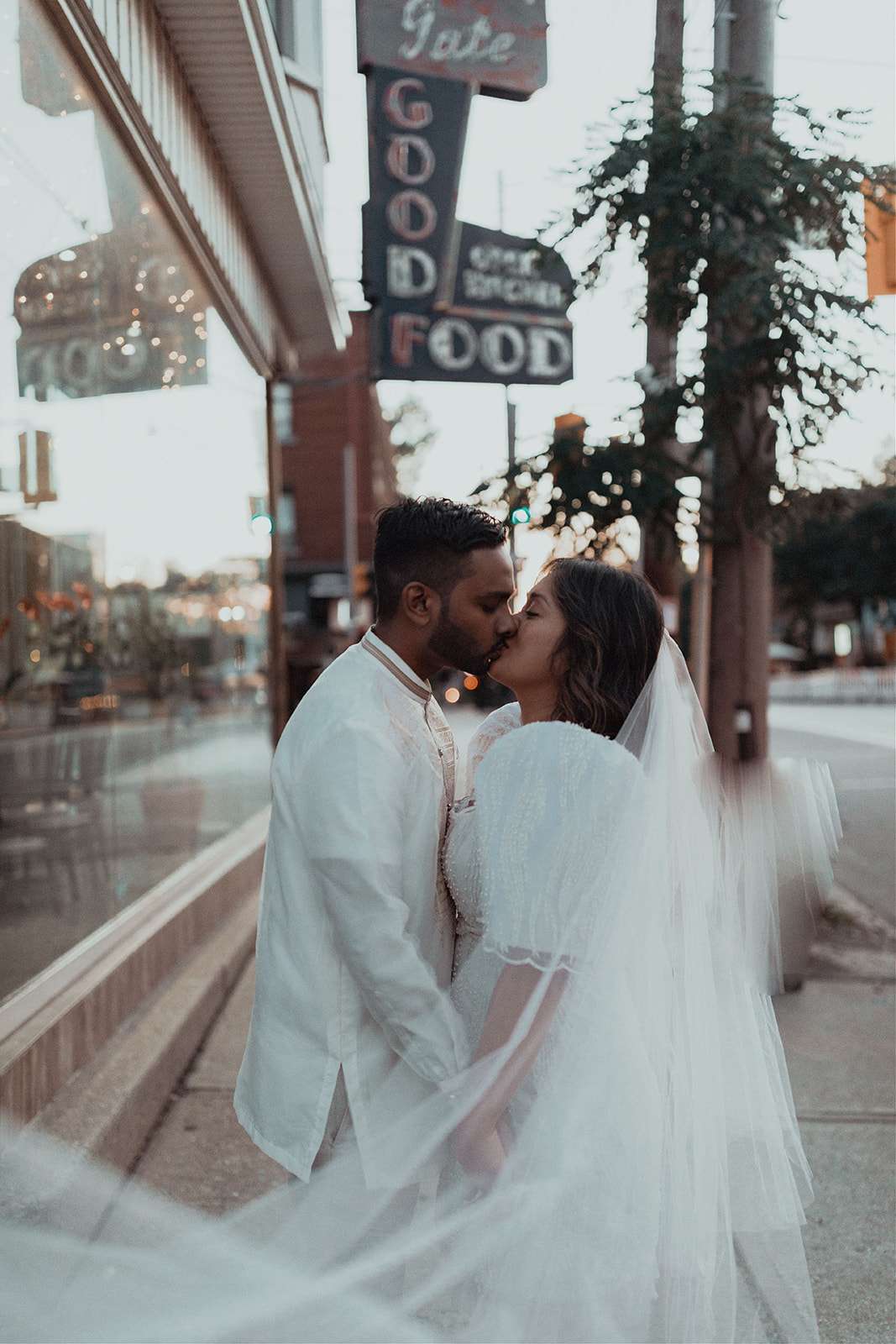 Kim and Ian described their July wedding as eclectic, relaxed and full of surprises. They chose the same date as their first date, 12 years later, as their wedding day as it was a special date to them already. After a Catholic ceremony and a personal vow exchange, they hosted a brunch reception for their closest friends and family.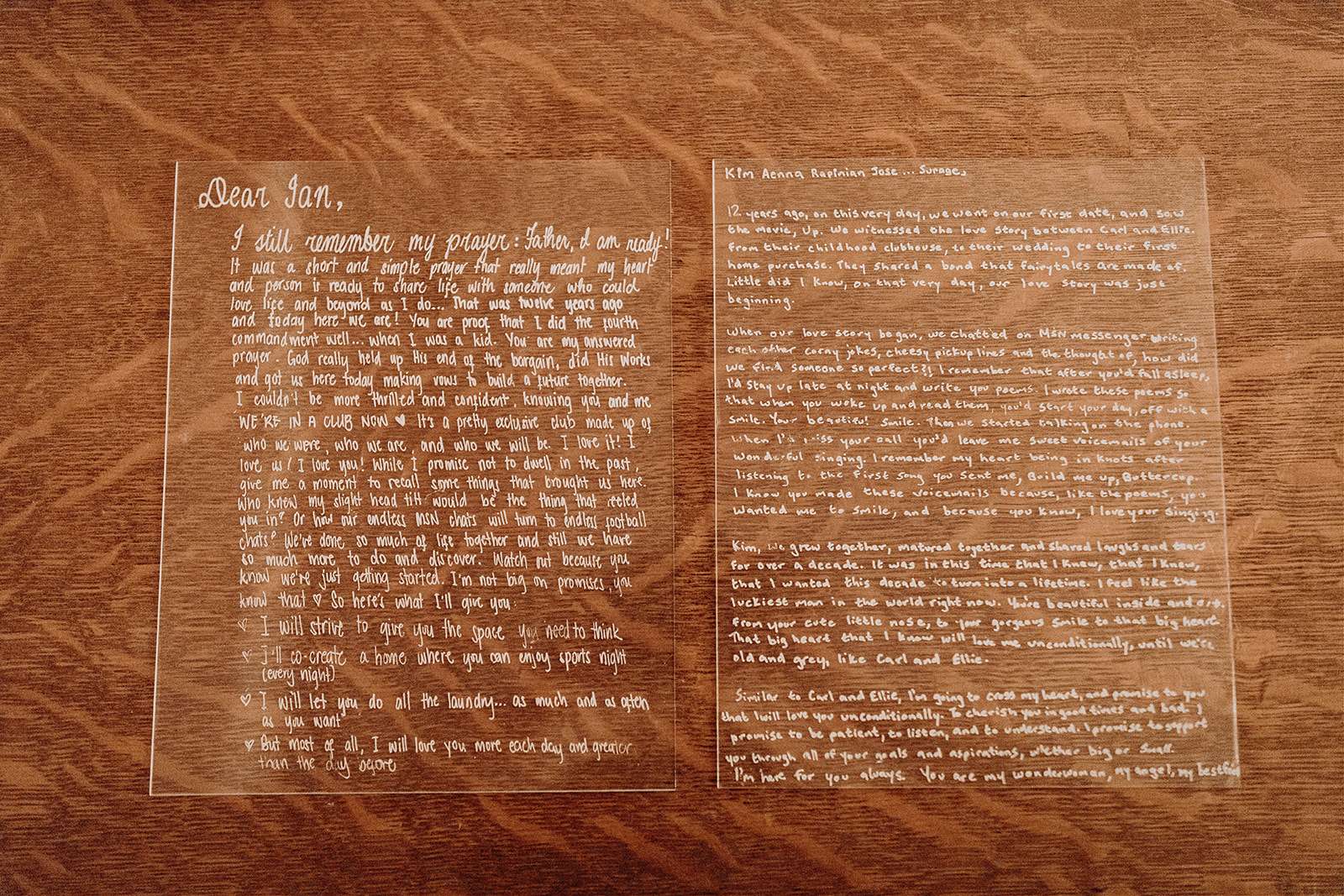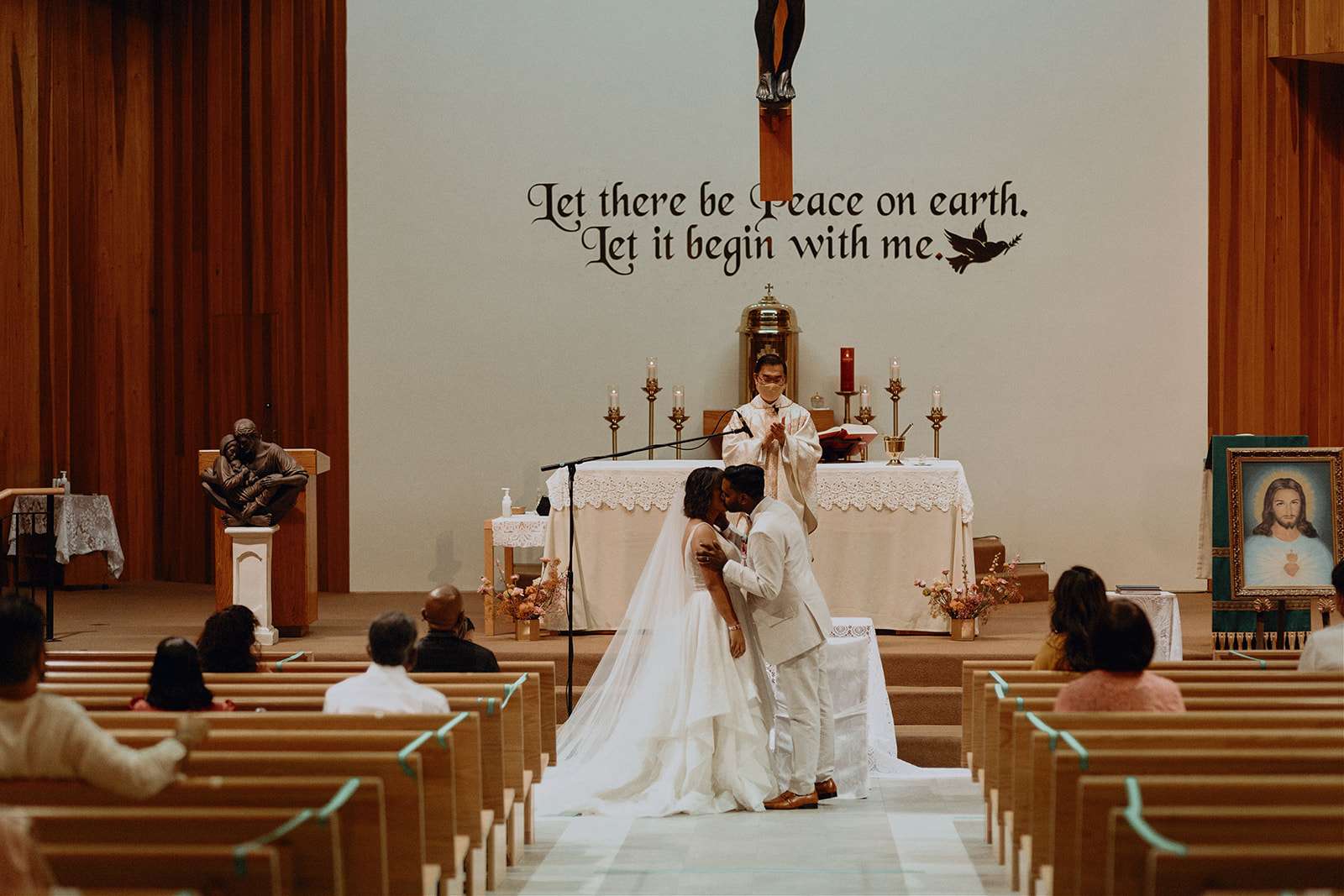 "As with many who planned their wedding day during a pandemic, ours was filled with uncertainties and unanswered questions," Kim explained. "It felt like a moon-shot to make it happen. One thing that really helped us is outlining three MUST-HAVES for our wedding day, and if we got those everything else was a bonus. The key things for us were to be surrounded by our loved ones, to serve some great brunch food and to get married on July 24th."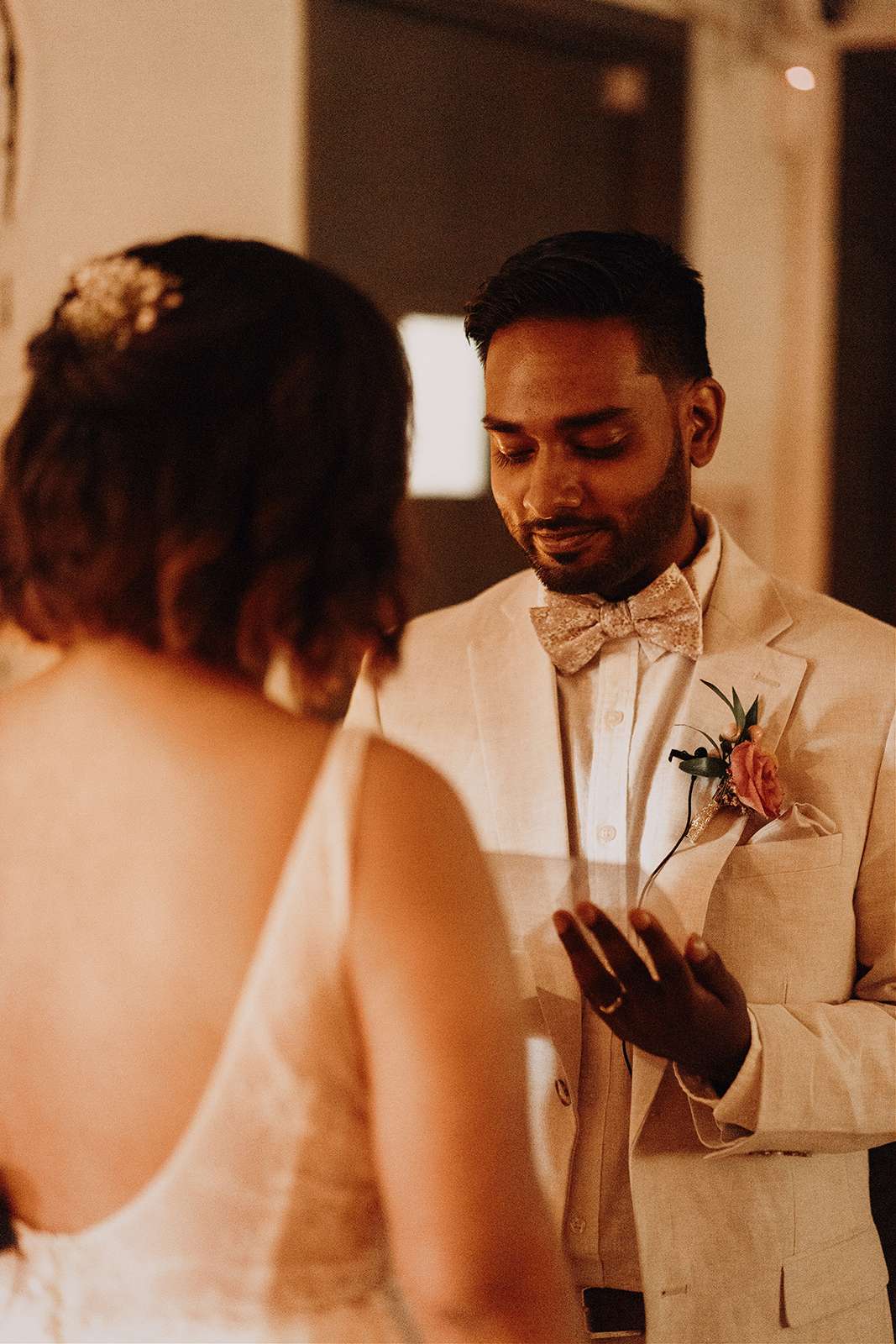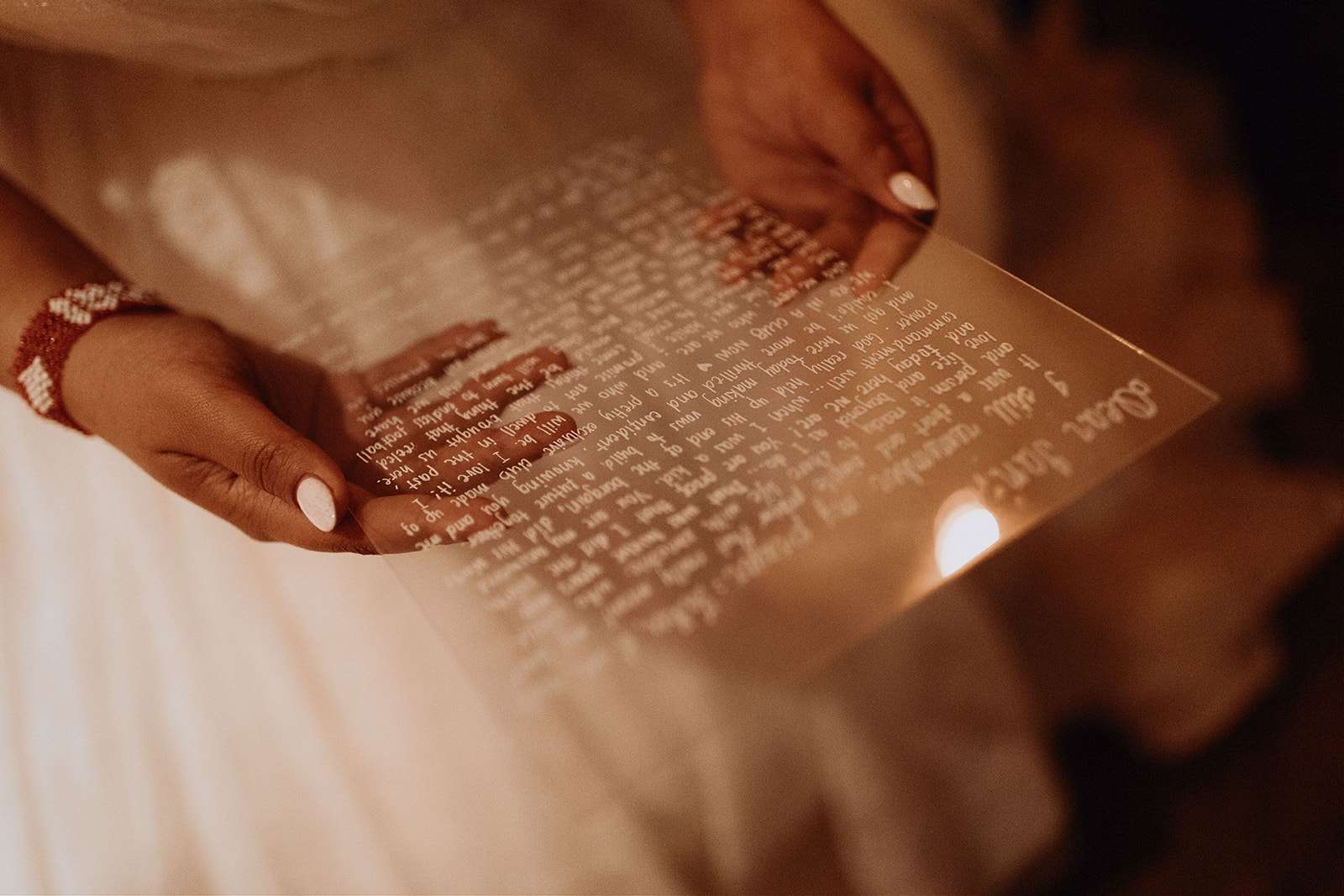 Although they expected the Catholic ceremony to be quite run-of-the-mill, it was anything but. "I was blown away by how our parish priest made it personal and how our non-practising friends felt welcomed" she continued, "One friend said, 'I've never felt more engaged during a wedding ceremony… especially in a church'. I am so grateful to our officiating priest for taking the time to welcome our loved ones who come from many different backgrounds and beliefs."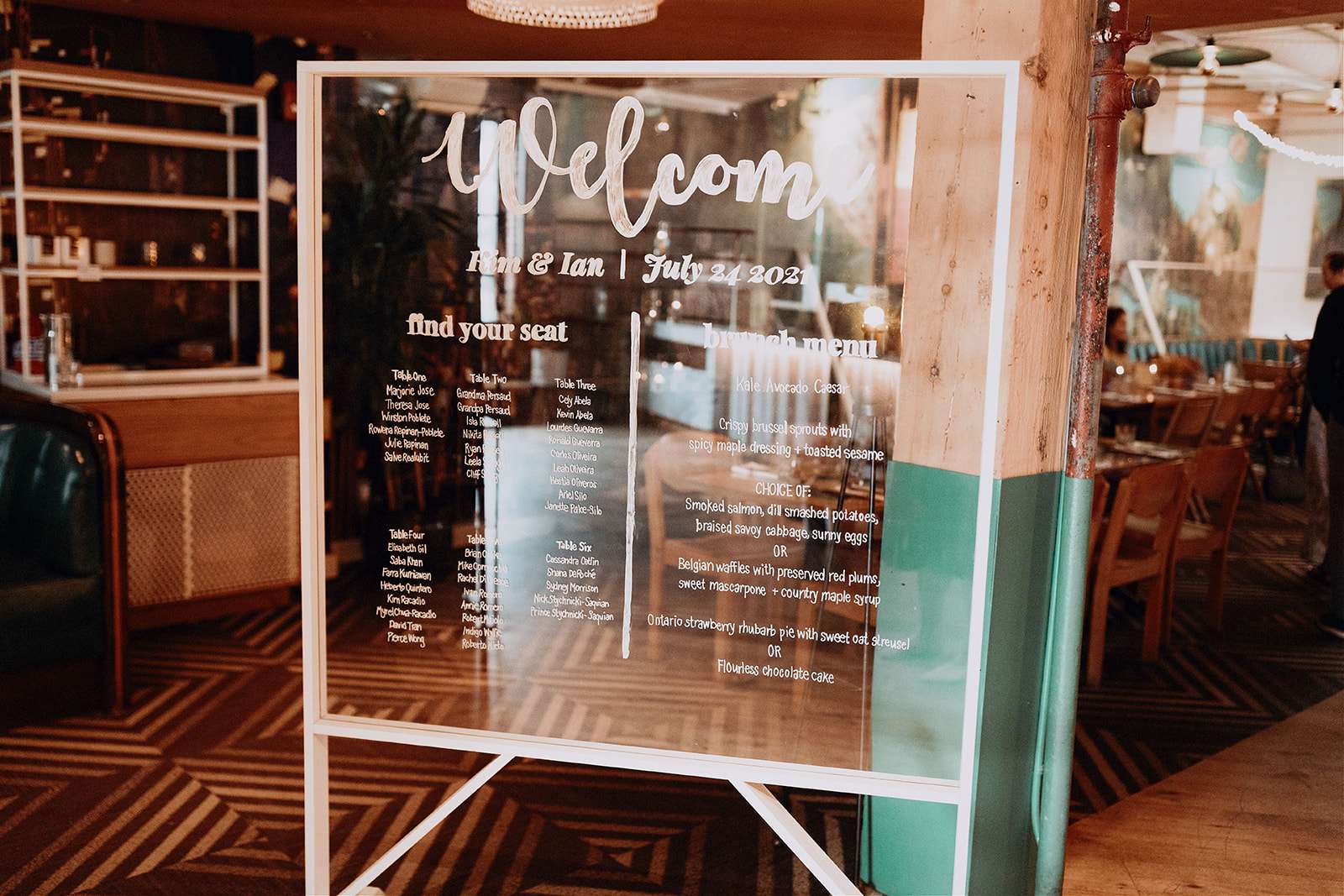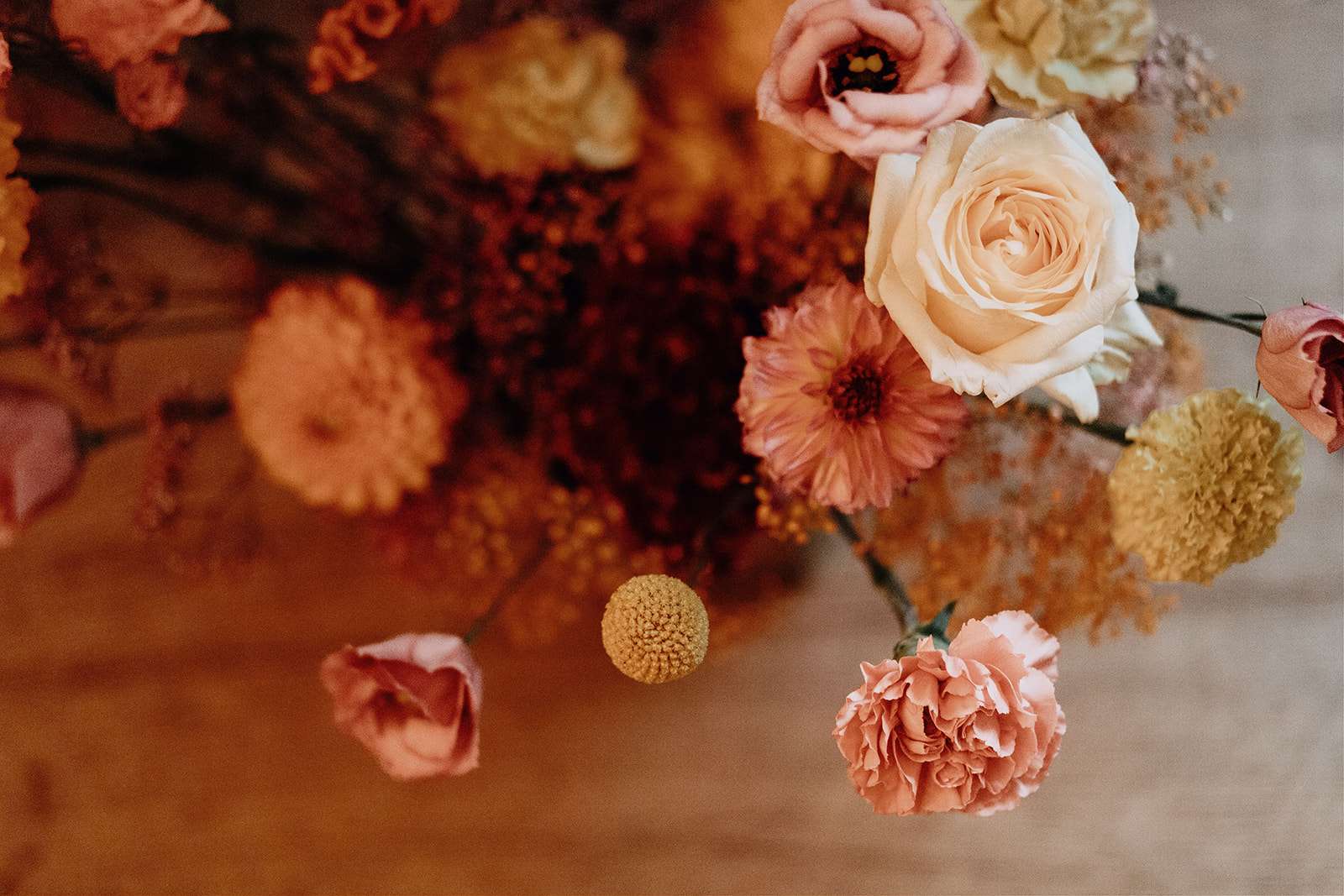 "I was honoured to hear from friends how engaged they felt even though they've long been non-practising. It was a surprise to them, really. I was also struggling to find ways to commemorate my dad that felt true to our relationship, but it wasn't until minutes until our ceremony when Fr. Hansoo sought me out and prayed with me that I felt my dad was present there, somehow."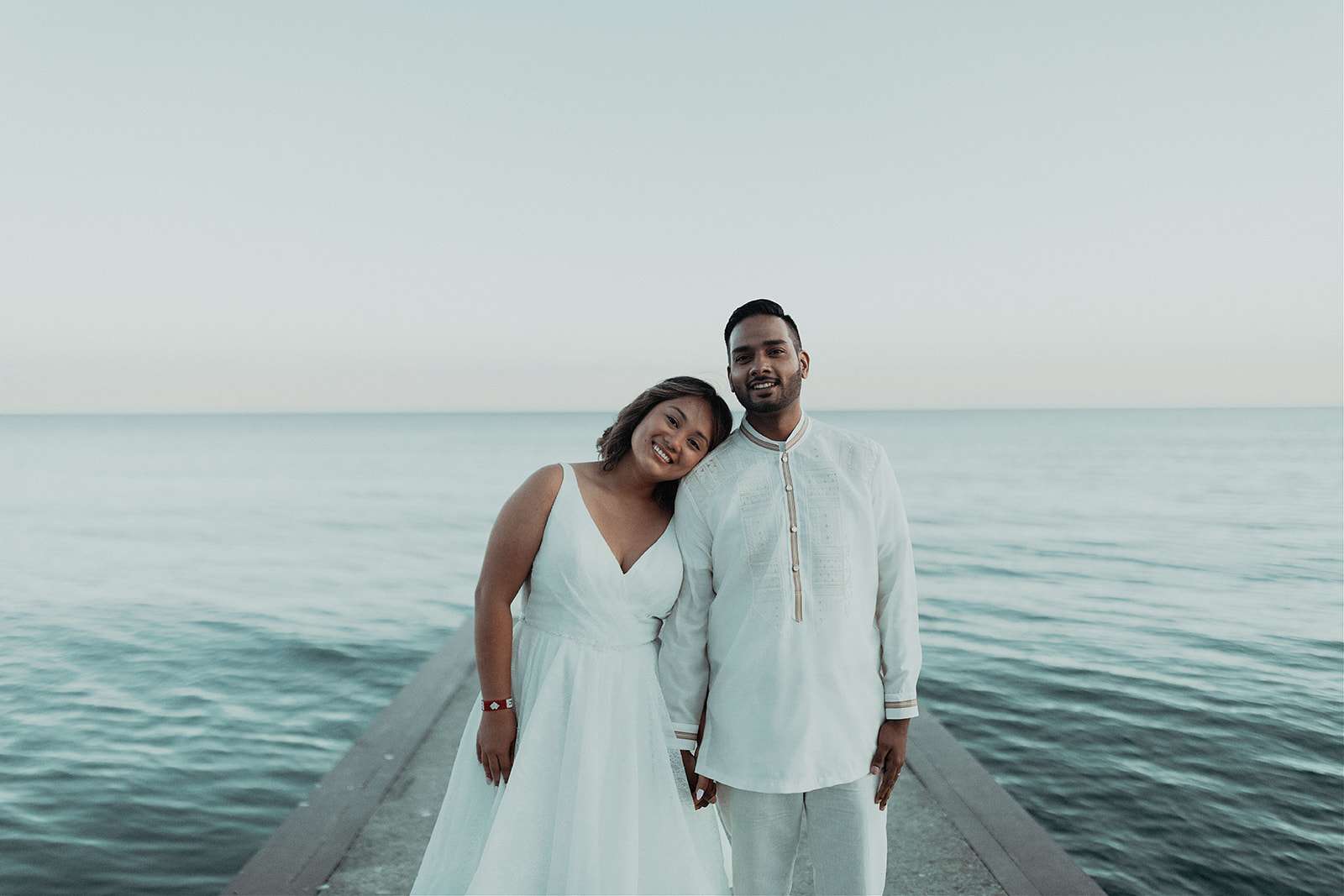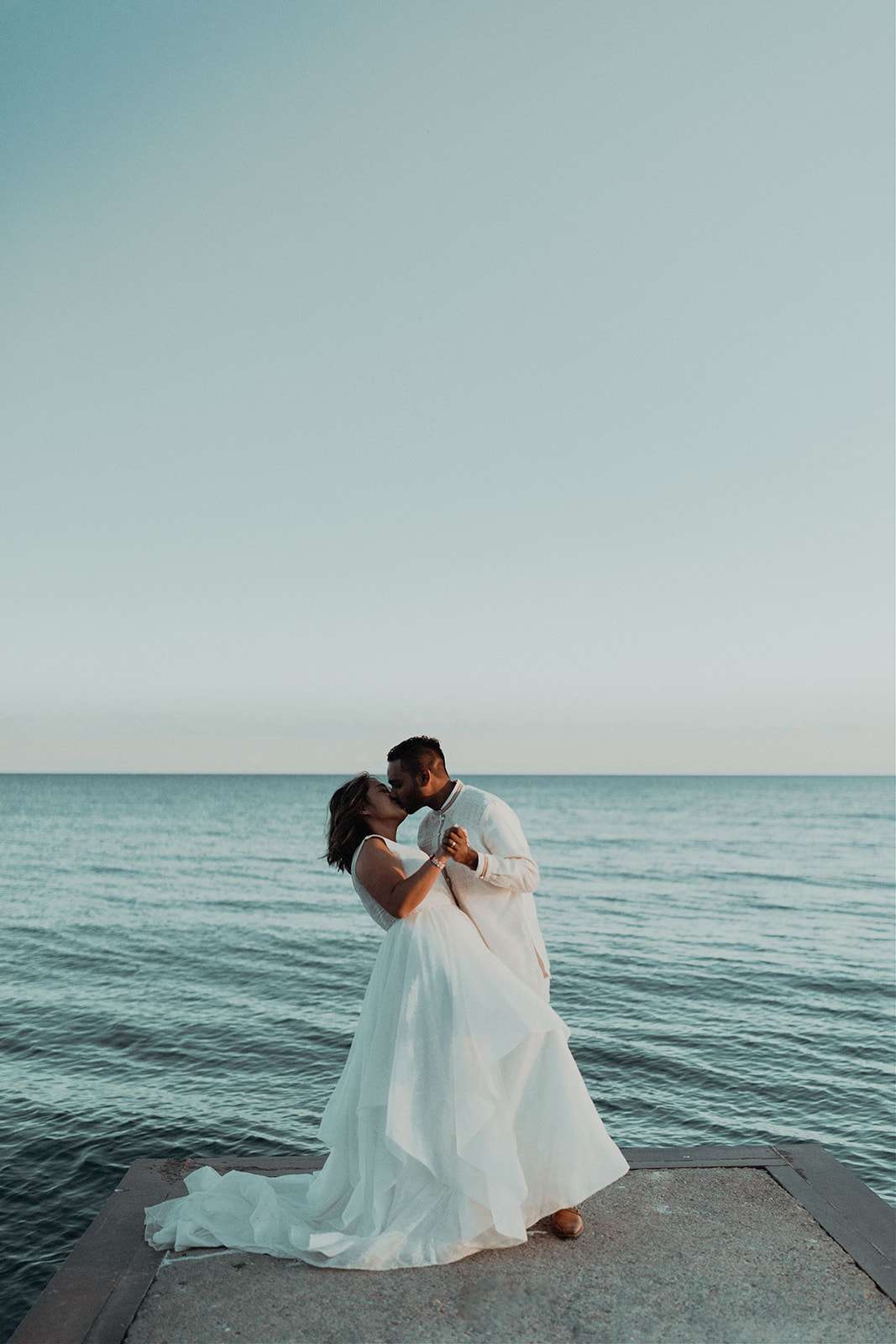 Their private exchange of vows after the legal ceremony ended up being the perfect way to introduce their intentions for each other beyond the traditional wedding vows. This also ended up being both of their favourite moment of the day. "Having that time was a nice moment to tell each other what we loved and what we look forward to. There was no pressure to make jokes just whatever we had in our minds. I also really enjoyed the speeches. Everyone's speech was funny, delightful and had such great insight into who we are as people and as a couple in relation to them. I really loved hearing the love."
The bride wore two dresses, the first for the ceremony was more traditional and came from Ferre Sposa, a wedding boutique in Toronto. For the reception she changed into a short, puff sleeved number which was custom-made for her and inspired by the Terno (cultural Filipino attire) by Jillian Joy. "It made me feel like a badass bride", she said. As much as I loved my wedding dress, I knew I wanted to wear something that represented my culture in a modern, fun, and personal way. It was also special to wear a local Filipina designer's creation."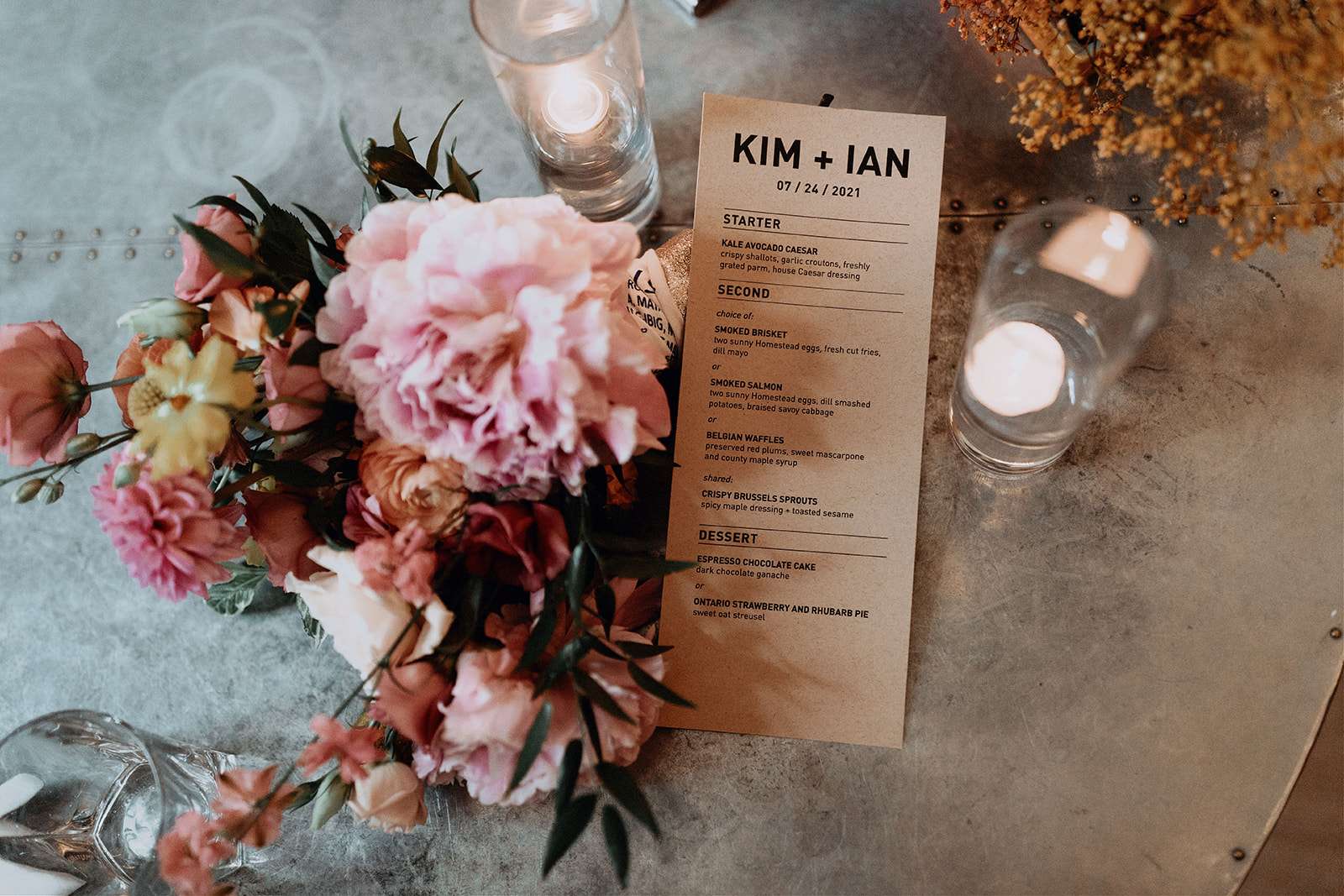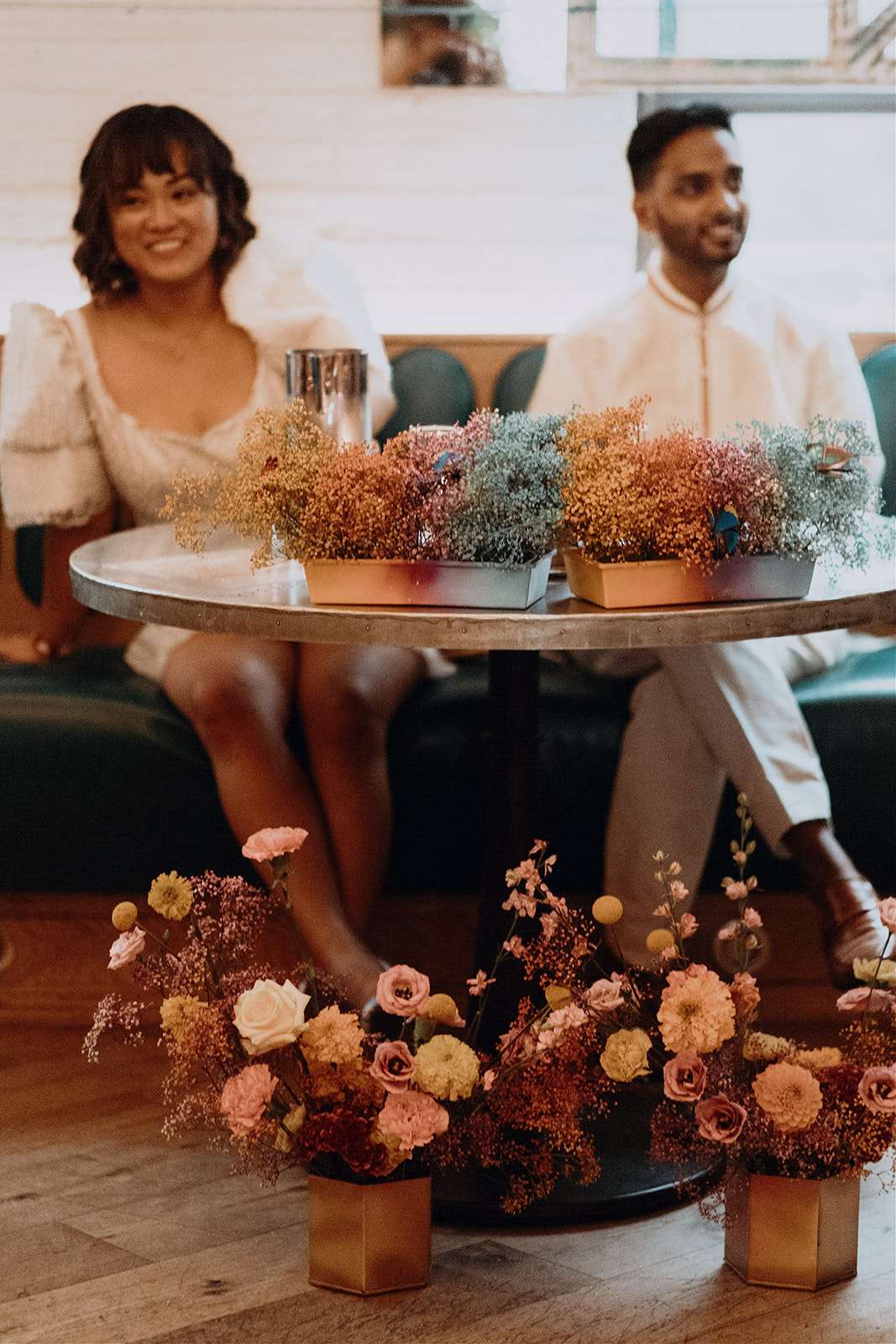 The cultural elements didn't end there though, they had the groomsmen wearing barongs and serving Filipino brunch boxes to those who attended the ceremony but couldn't attend the reception.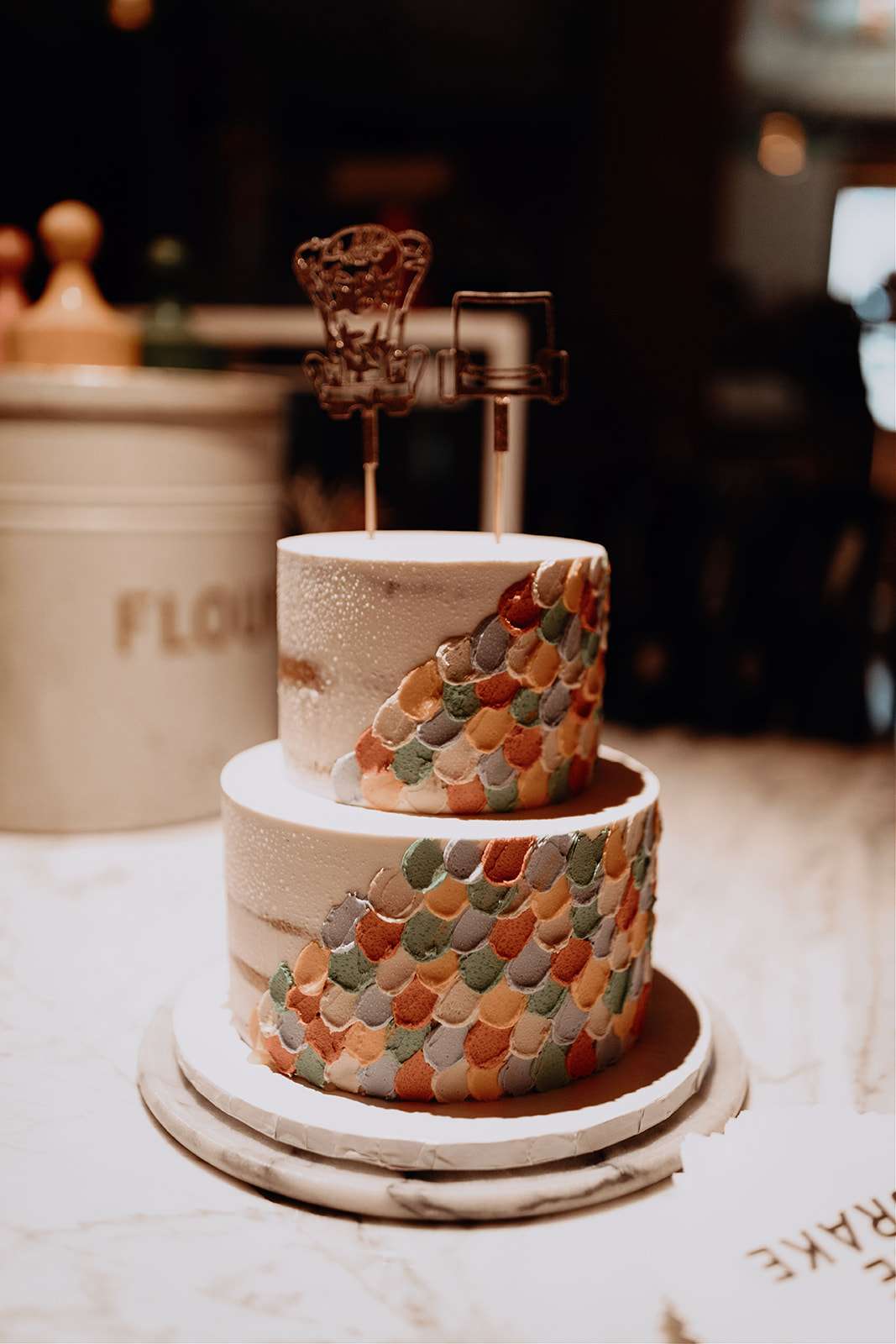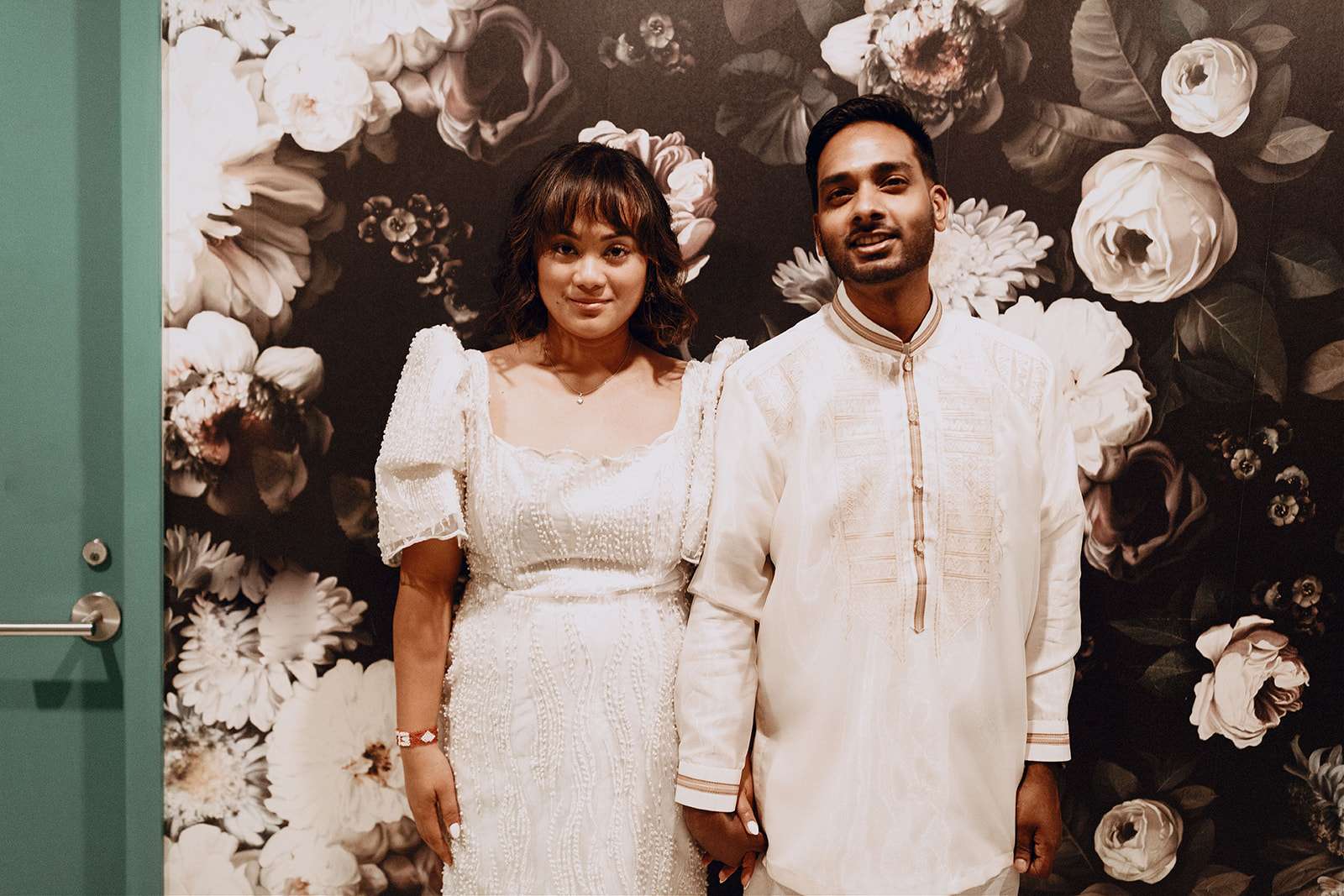 "Don't rush into making decisions", Kim advises in conclusion. "Sit on them for a while and give yourself the freedom to change your mind and to miss out. Planning a wedding can be super overwhelming so it's easy to get carried away and book things ahead of time. But doing it amidst a pandemic made me realise or remember one of my favourite mantras: plan but sometimes just wing it."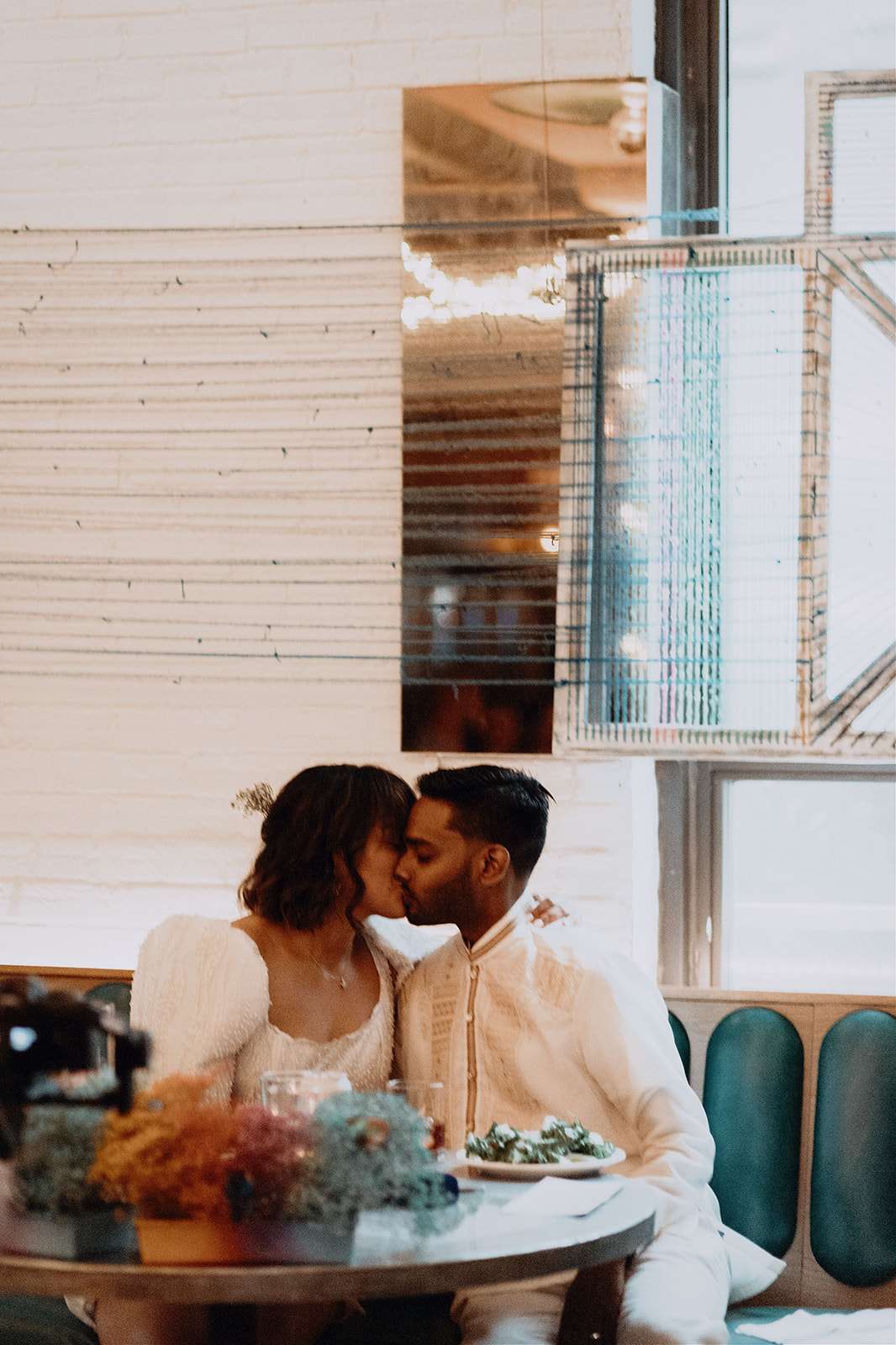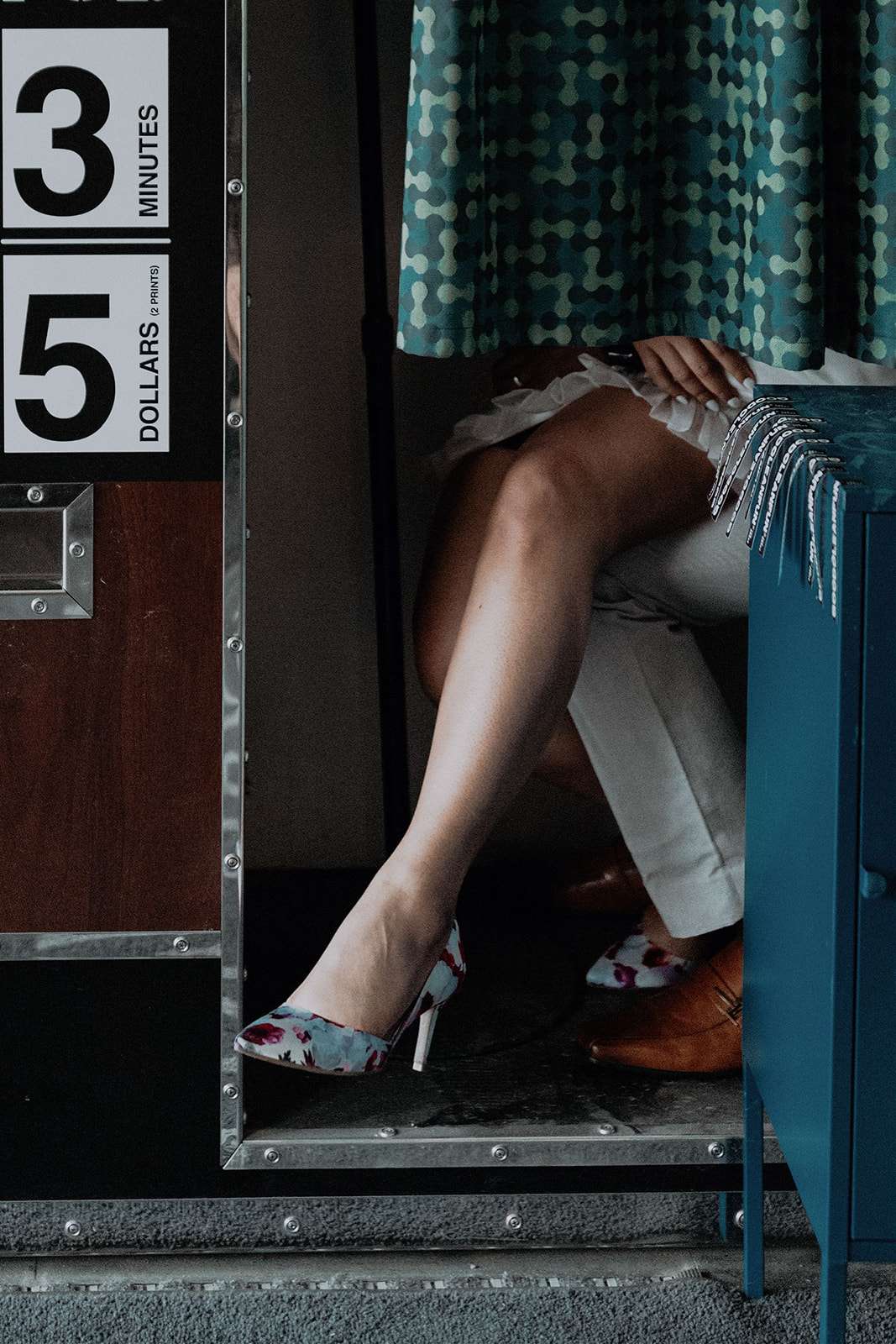 "Finally, don't be afraid to make game time decisions. One of my most favourite part of my wedding day (from my perspective) was getting an unplanned haircut three hours before the ceremony! It was just the best option and something I am grateful for to my hairstylist, Diana, who was just as crazy and adventurous as me."