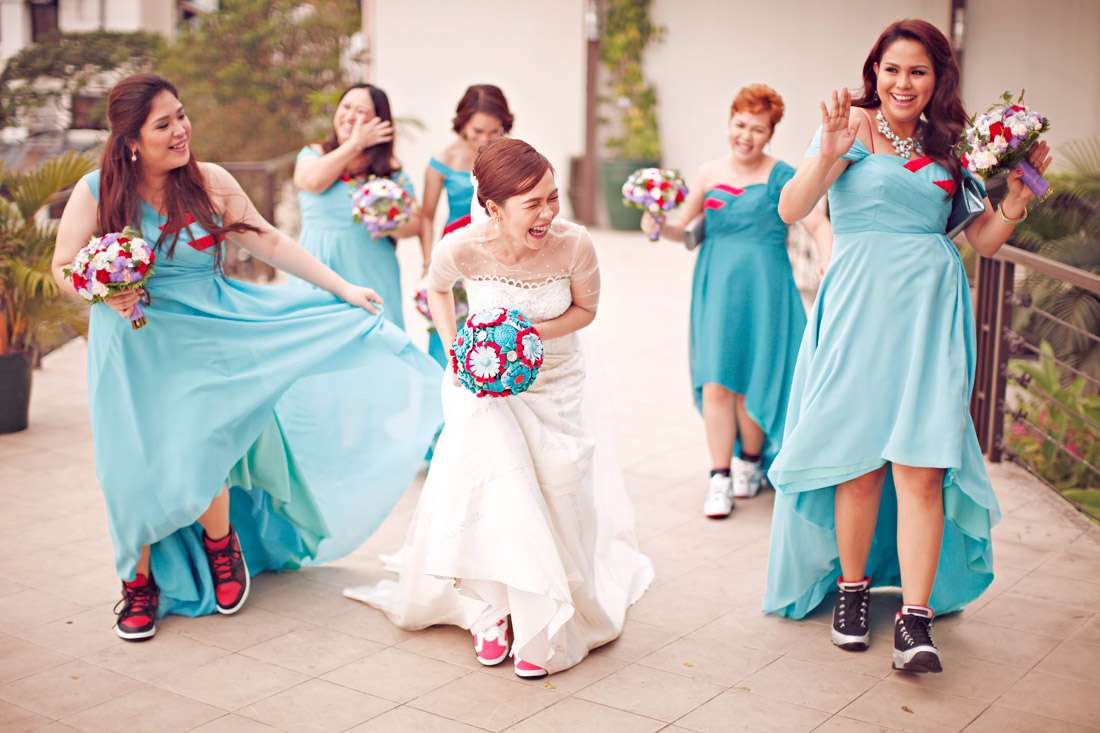 I've got a really fun and unique wedding for you today and I'm pretty sure you're going to love it. In all my years of wedding blogging I'v certainly never seen a sneaker themed wedding!
"We wanted our wedding to really be a reflection of us and our favorite things", wrote the bride. "Since we are both avid sneaker fans and collectors, it was only fitting that we wear sneakers, specifically Air Jordans, to our wedding. We joke that the theme that day was 'Love Is In the Air (Jordans)'. Our wedding invitation also incorporated Nike's tag line 'Just Do It' with the highlighted words 'I Do'. The sneaker theme represents more than just our shared passion for shoes. It also serves as a reminder of our walk with God, first as individuals, and then as the 'perfect pair'."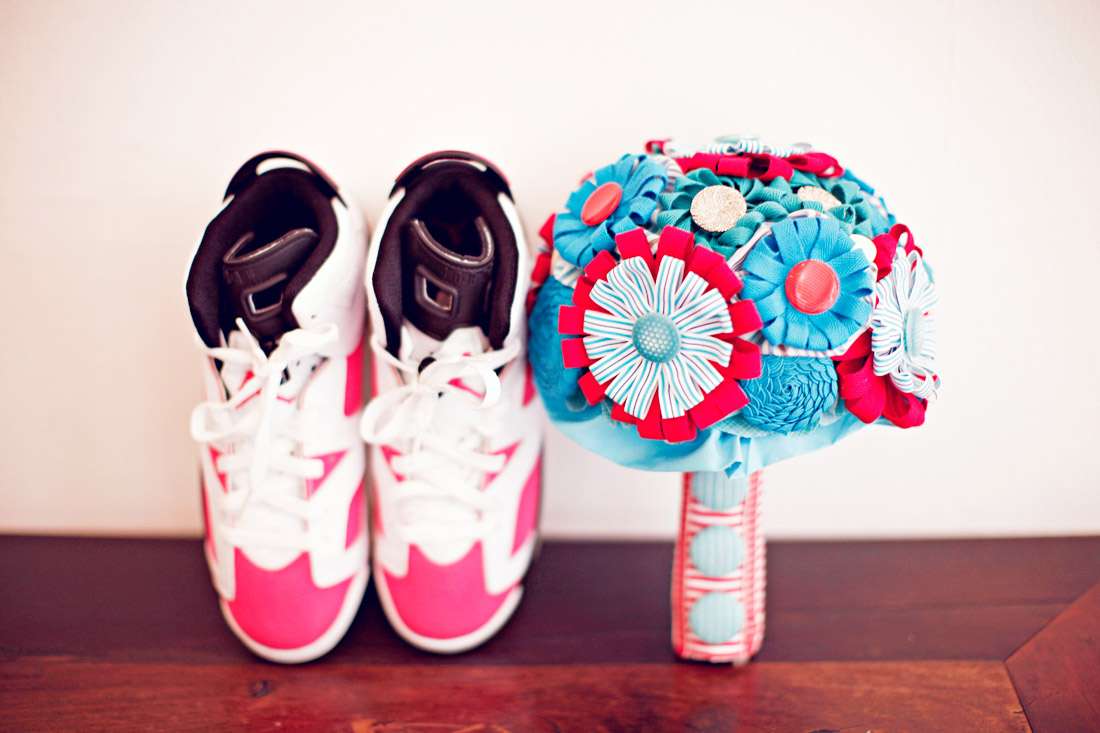 "I know a lot of brides that want to feel particularly poised and elegant on their wedding day, but we were more focused on making sure that we were comfortable and we were going to have fun", she continued. "Having our entire bridal entourage wear basketball shoes to our wedding, plus our 200+ guests, was going to require a little convincing. Thankfully, everyone was in on the theme and we didn't have a hard time telling them to wear kicks. It was awesome. We were basketball fans, but even then it still came as a huge surprise when he proposed to me during half time at a Lakers game in Los Angeles (he got down on one knee and asked me to be his 'Barbie Q' since his last name was Quizan. I seriously thought he wanted to go to a barbecue!".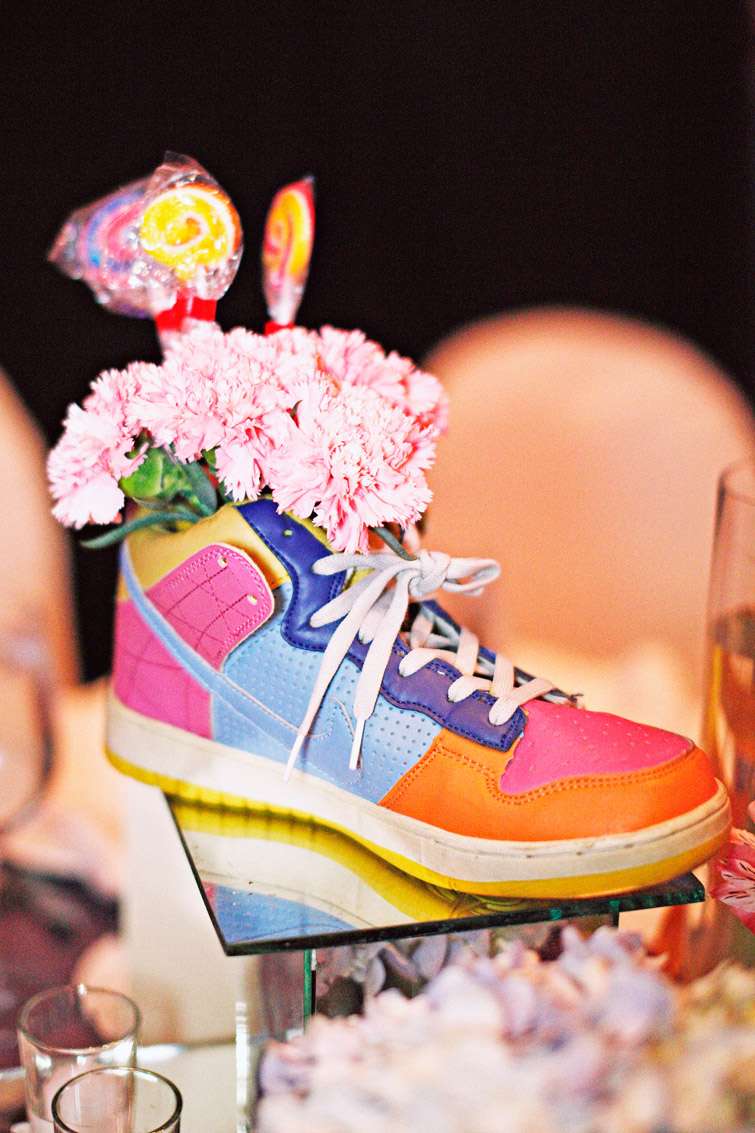 "Since we already had a central theme (our sneaker addiction), everything else fell into place. The miniature sneaker boutonnières, the shoelace bouquet, the table numbers representing the different kinds of Jordans, our invite that was a mini shoebox – we were just bursting with ideas because we chose a theme that meant something to us."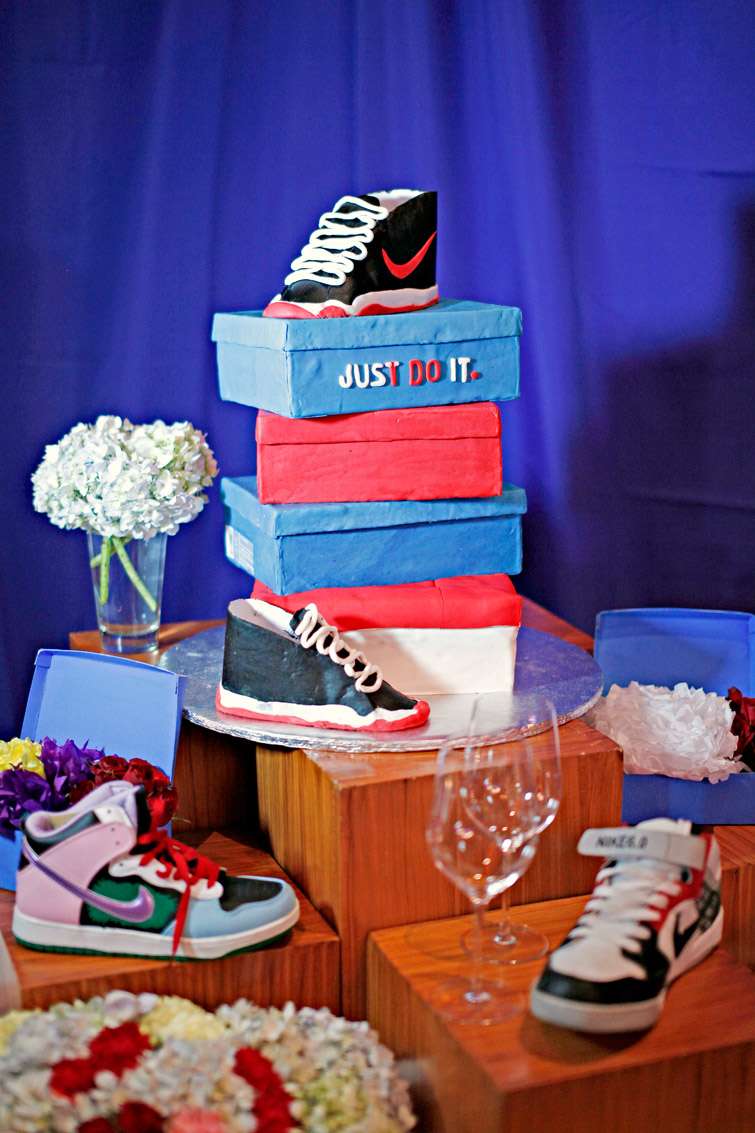 "You don't have to conform to what tradition dictates", Barbie advises in conclusion. "Your wedding day should be as unique and as colorful as your love story. You do not have to obsess over the tiniest details either – after a couple of weeks no one will remember what color your napkins were or how your hair fell out of place during your first dance. Just make sure to be present in the moment and revel in the comfort of your favorite people in the world. When you realize that you are marrying the love of your life, everything else becomes secondary."