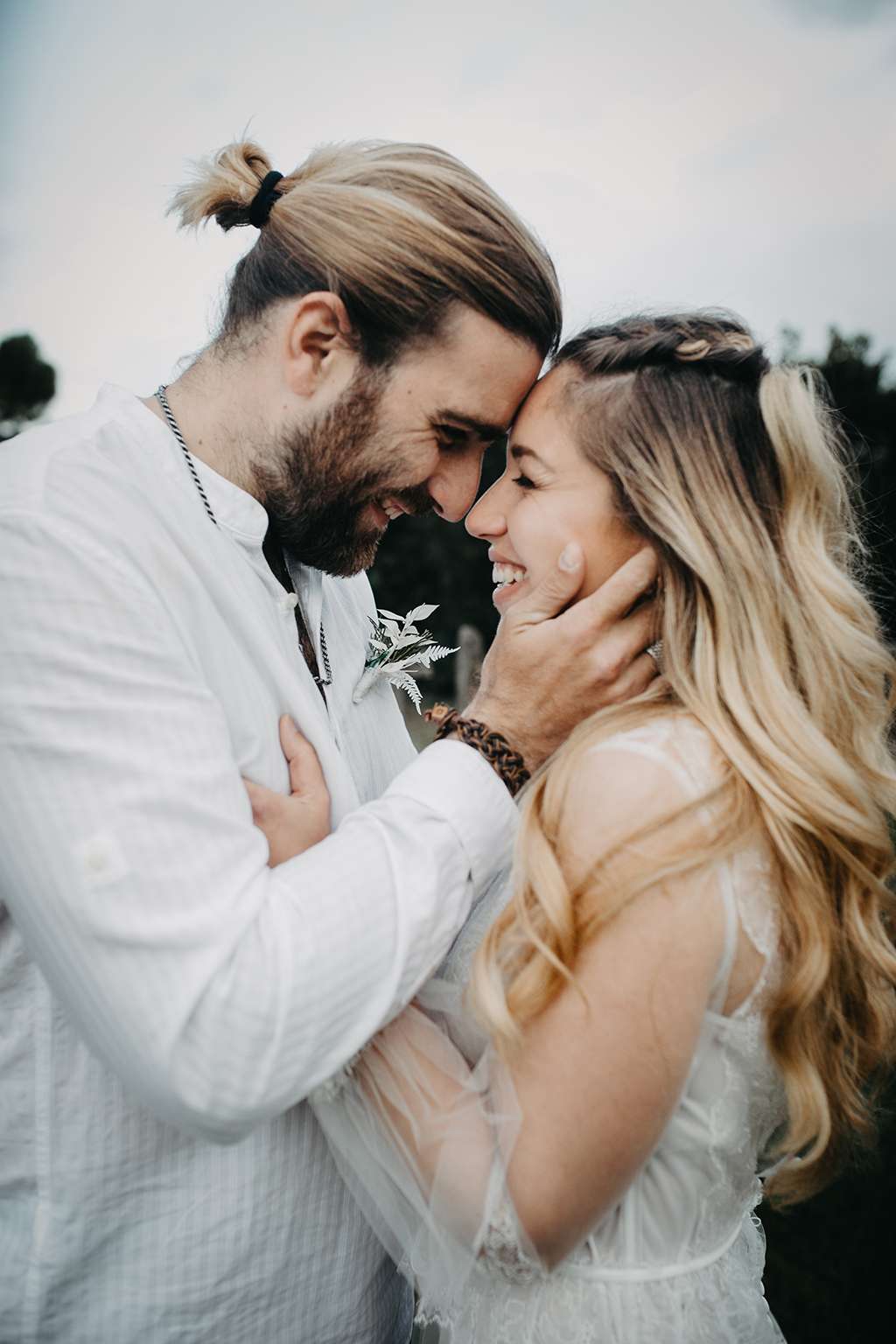 Francesco and Gaia took inspiration for their April elopement from a working trip to Australia that they had taken together previously. "We used to live on a farm," the bride told us, "very close to horses and sheep, surrounded by nature. We loved this kind of environment, so we a chose a country-style wedding."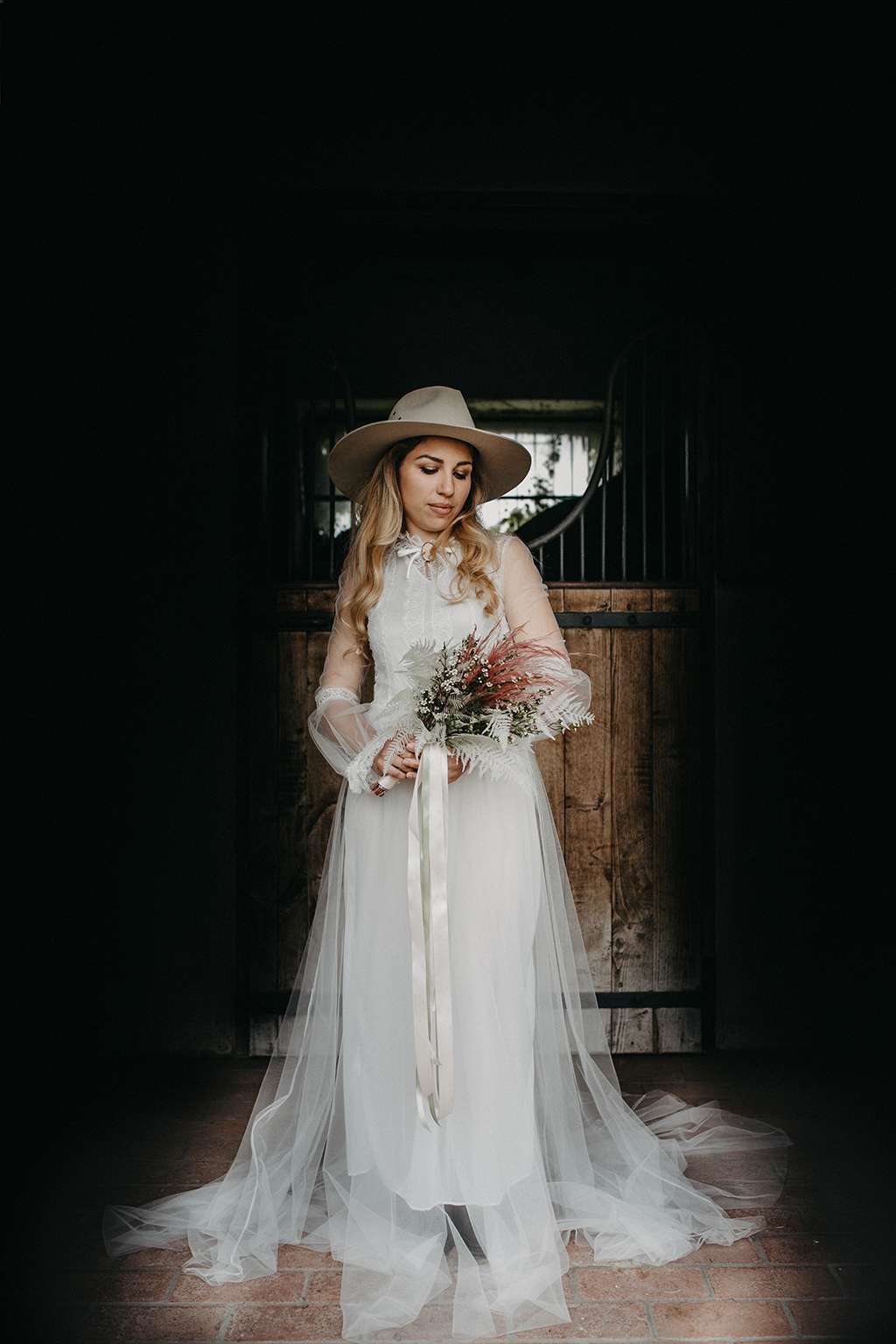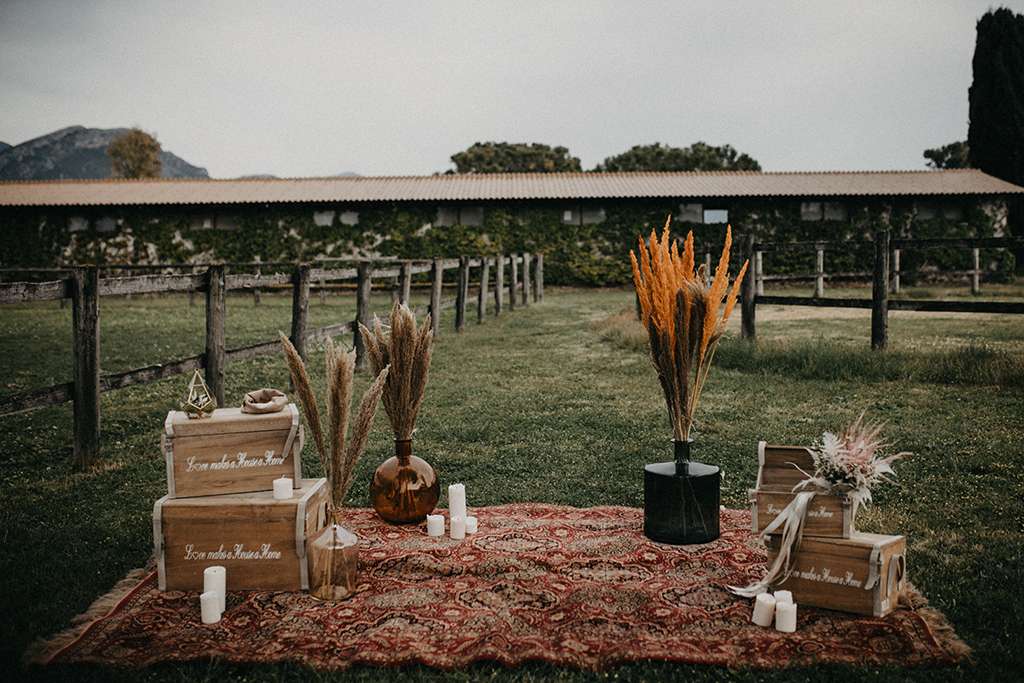 Held at Masseria Spinazzo in Salerno, Italy, the couple chose to elope after COVID limitations put stop to their original plans. Their biggest expense was Gaia's wedding dress as she wanted a 'perfectly bucolic outfit'; she settled on a gown from Le Spose di Giulio Gaudiosi.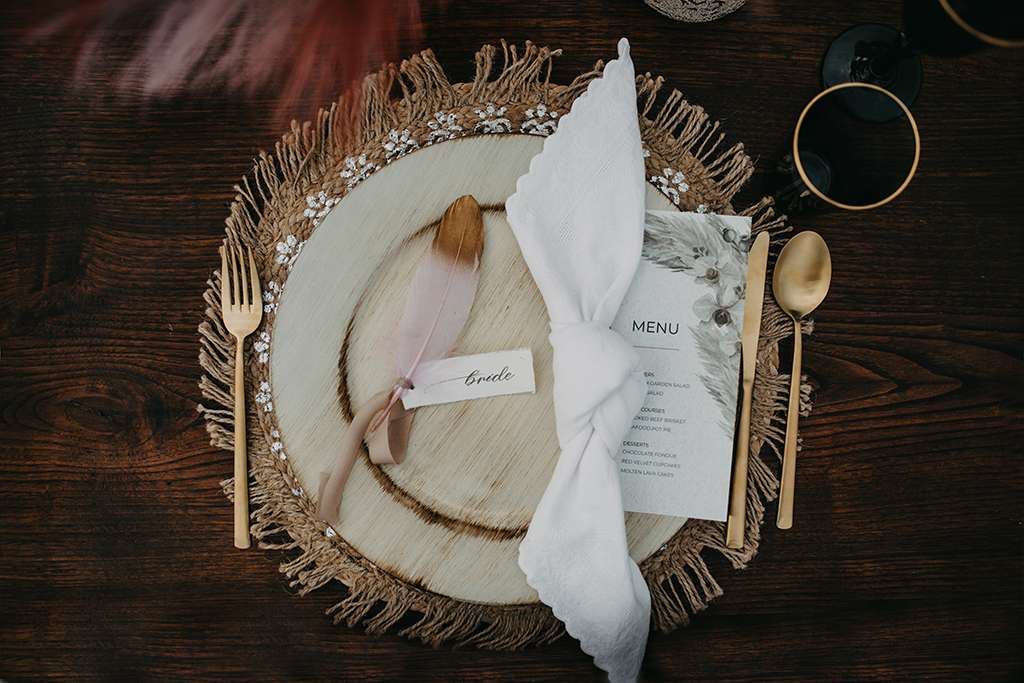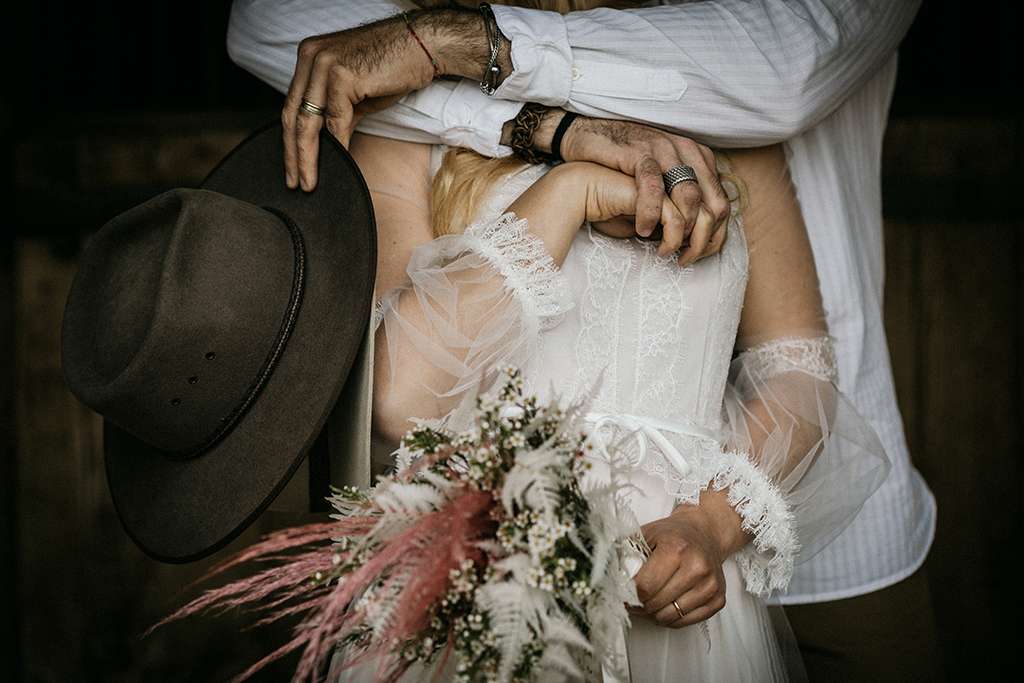 "It was my favourite thing about planning the wedding, choosing our outfits; we liked the idea of a different and unique style that represents us as a couple, so we chose every single accessory to get that country style wedding."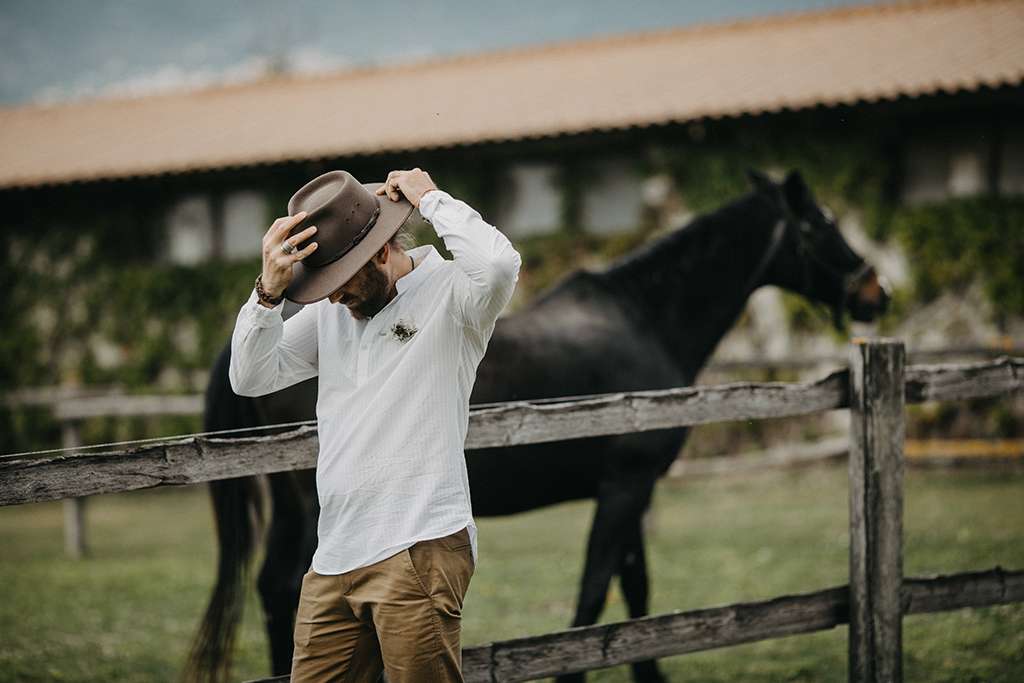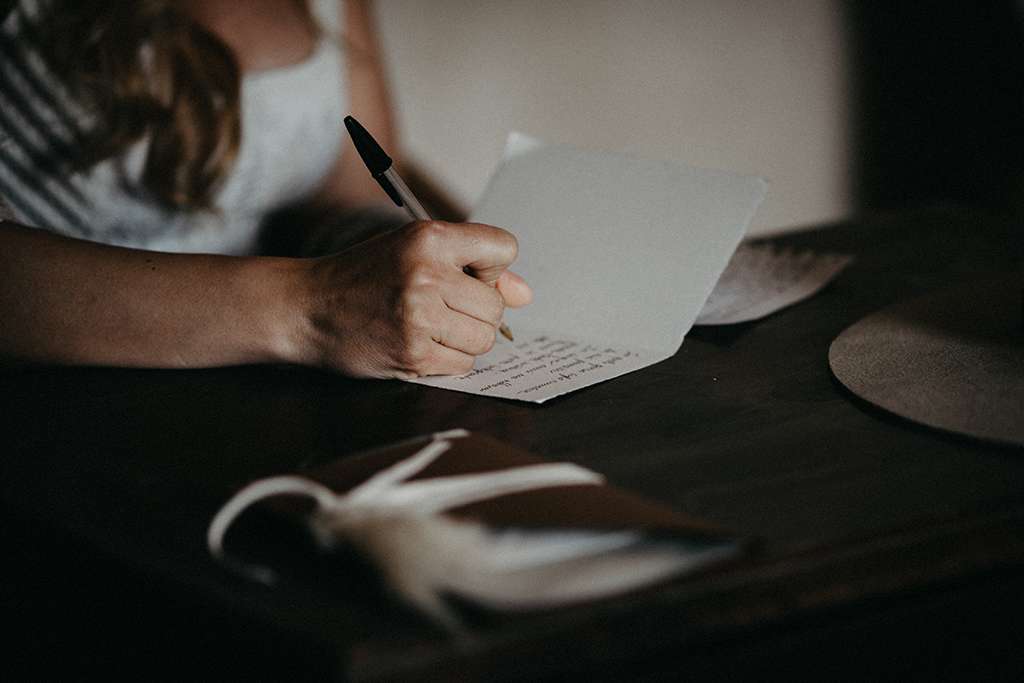 The day was planned by Anna Teresa Laudato, who perfectly set up every detail they had in mind, including a beautiful ceremony location complete with vintage rugs and trunks overlooking the horses and a sweetheart dining set up with feathers and candles in the paddock.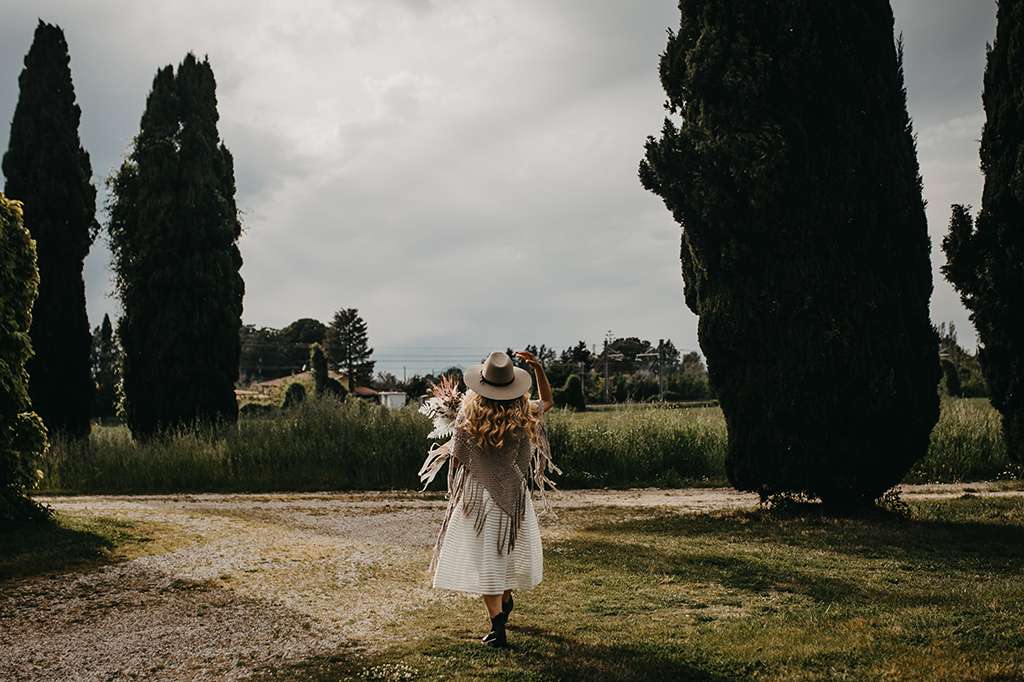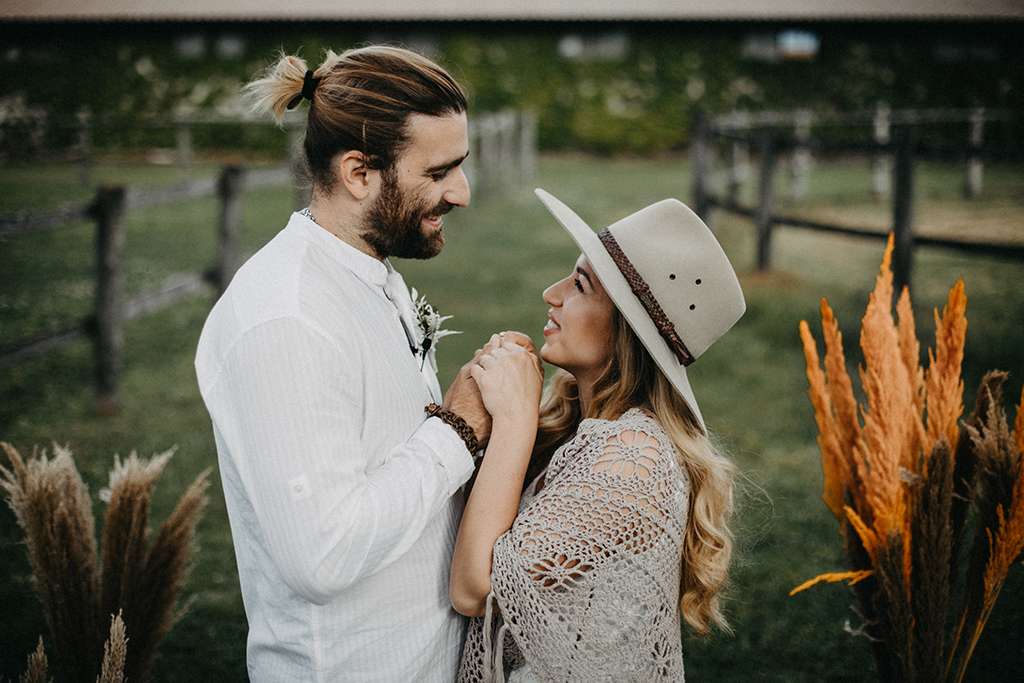 They decided to save money on flowers, by choosing a simple but elegant setting and paid full respect to the surrounding environment as it was important to them to honour the setting.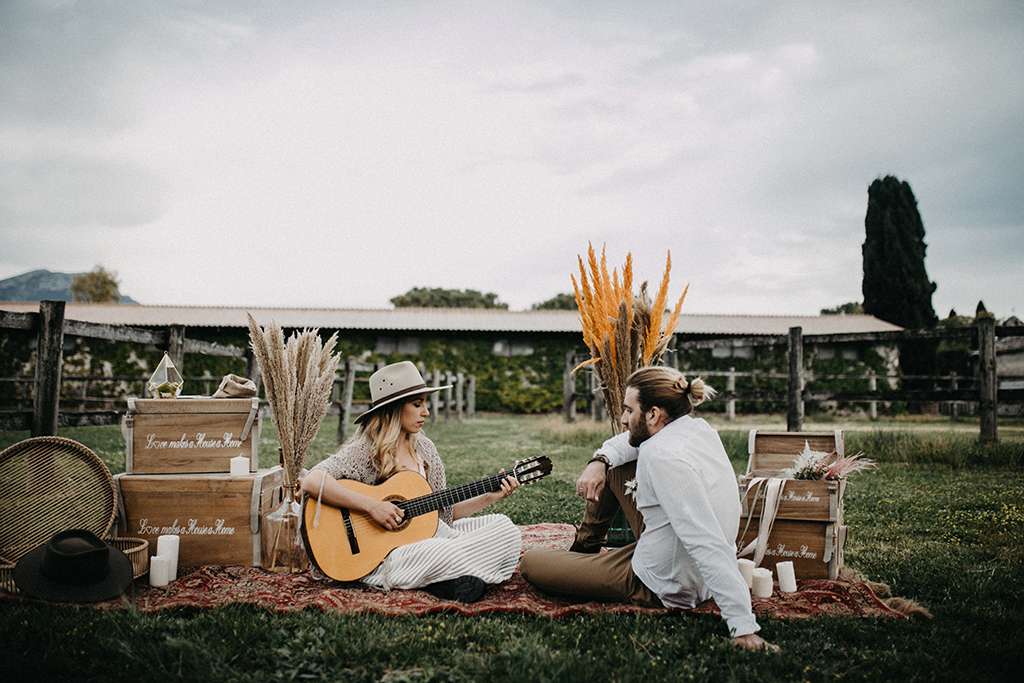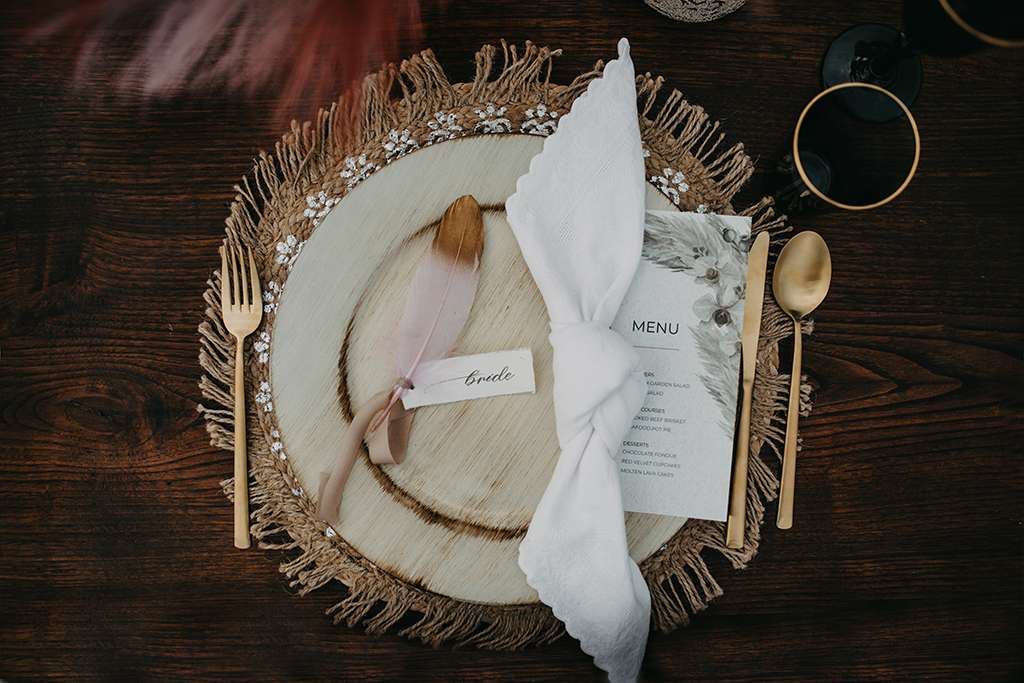 They had a civil ceremony, reading personal vows to one another and exchanging rings. Gaia then serenaded Francesco with her acoustic guitar. "It was a very intimate and special moment," the bride told us.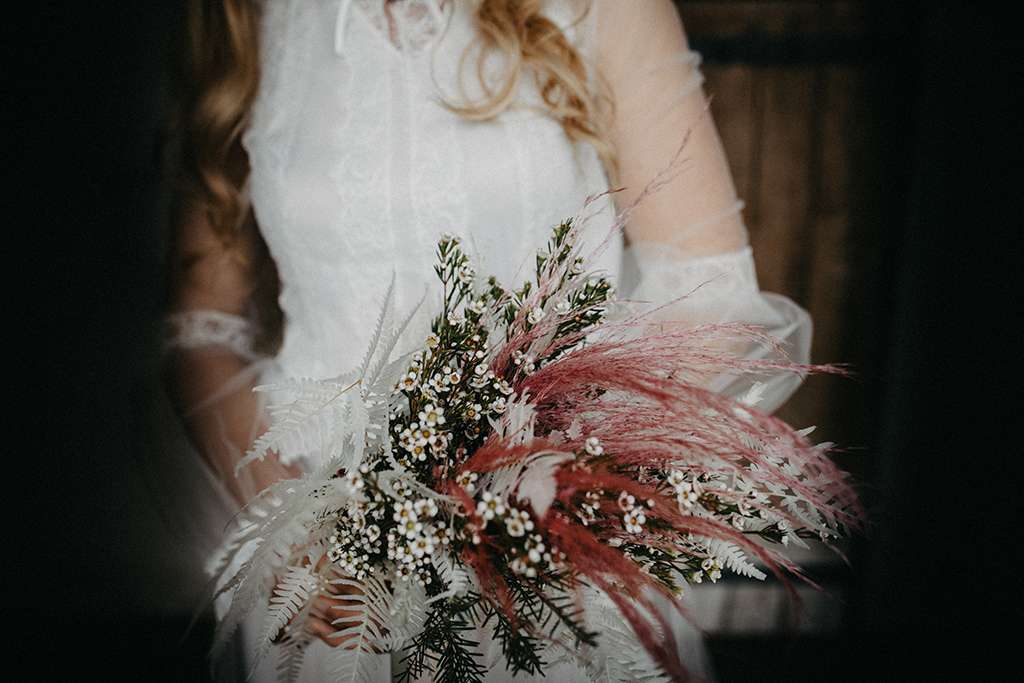 "My personal advice to brides and grooms would be to plan your wedding without thinking about what other people may think," she concluded. "Be who you really are."