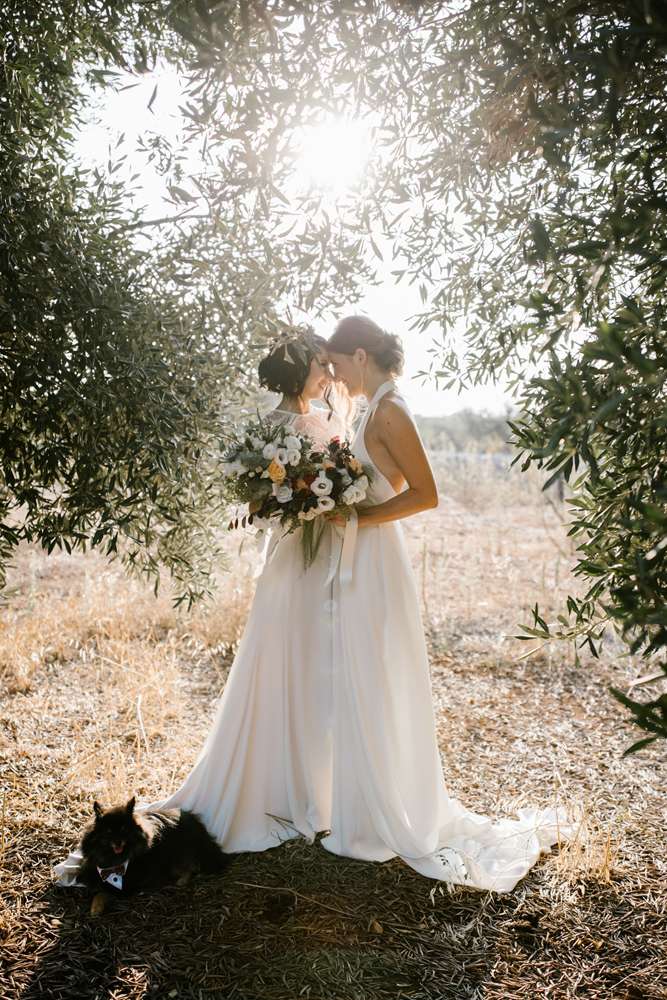 Selene and Marina, can we be friends? I mean, seriously, look at how lovely everything is! The couple were married last September at Trulli di Montaltino, a holiday rental in Puglia, Italy.
Seven year ago Selene, who was living in Italy, met Marina, originally from Russia, when they were randomly both selected to attend the same training program in Atlanta, USA – talk about fate! "Since the beginning we had a special connection and in few months we became best friends", Selene explained.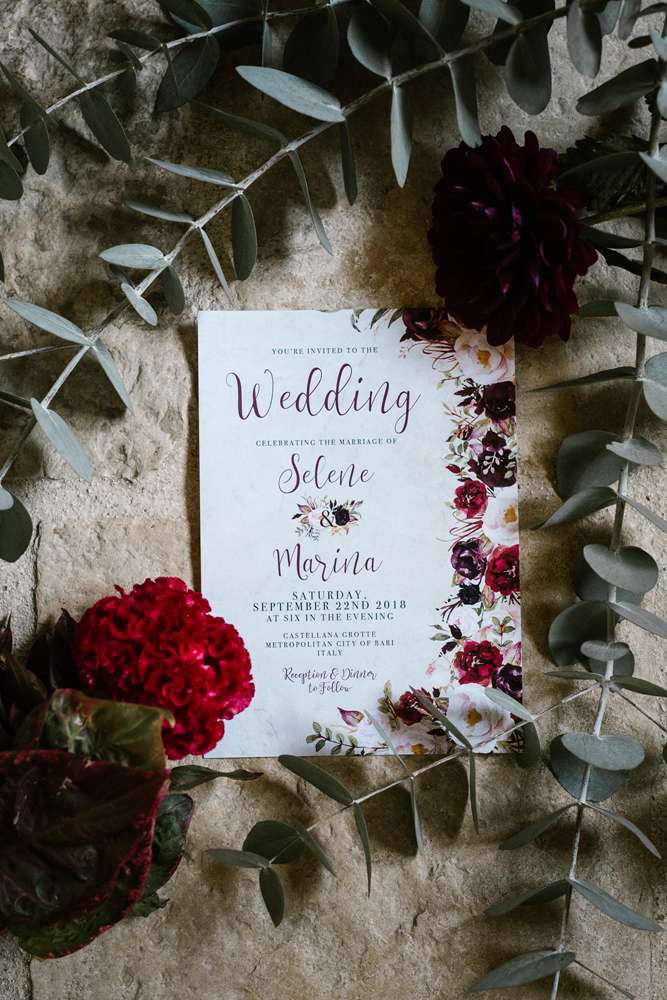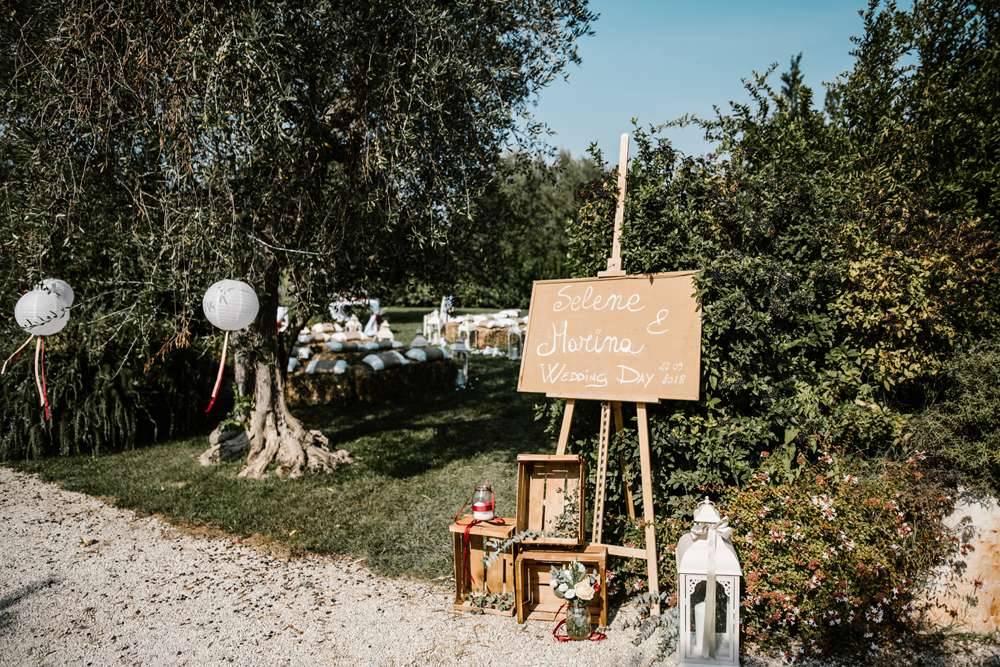 "After a year of great friendship, it became something more, something so just so precious and rare. It was the first time for both of us to have a relationship with a woman (we both only had relationships we guys in the past). As I had to go back to Italy and Marina moved to Los Angeles to proceed her studies, we lived the first two years of our relationship far away. It has been incredible tough, however it help on creating a special relationship based on trust, a true unconditional love. After two years of long distance relationship I moved to NYC for work and she moved from LA to NYC so we could finally live together and enjoy every day of our lives. I proposed her on a desert beach in the Caribbean and I still remember the happiness I felt when she said yes, she completes me. She is my best friend, my partner, my lover … my happiness."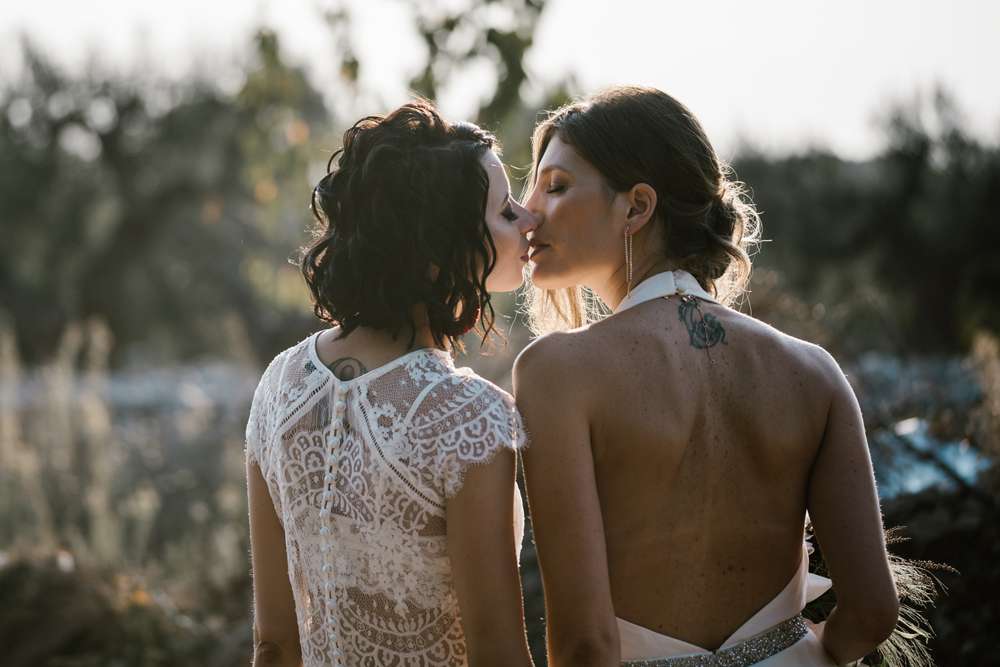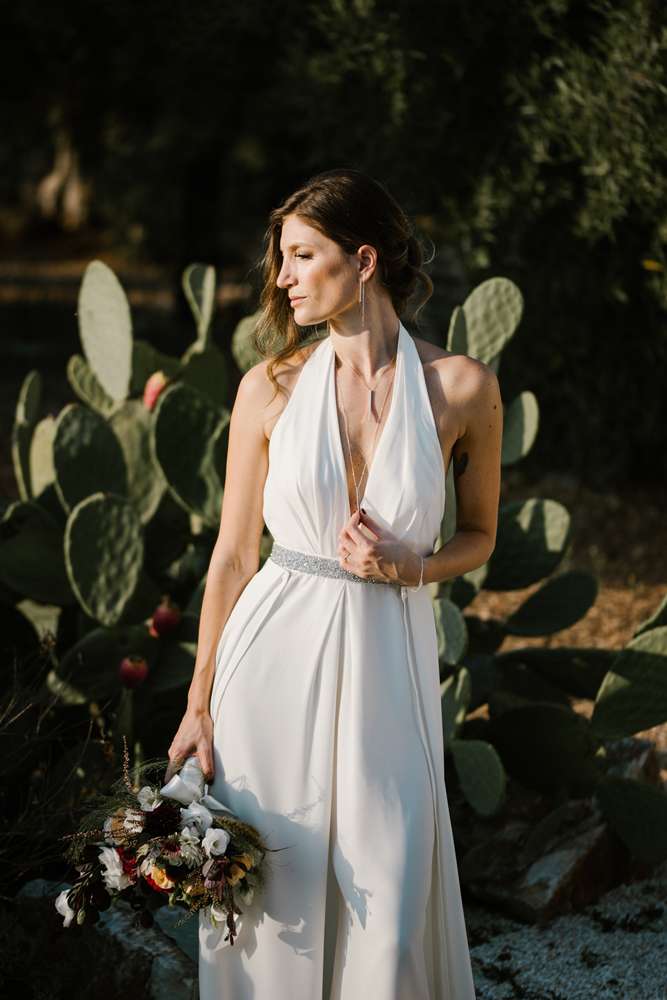 Both ladies wore complimenting outfits from BHLDN (Selene in a jumpsuit and Marina in a two-piece) and Steve Madden shoes. They wanted to create a bohemian wedding mixed with both Italian and Russian traditions. "We spent a lot of time on the internet to get inspiration and sharing ideas and the vision of the wedding", she continued. "We wanted to keep the wedding small in order to be able to interact as much as possible with all guests also considering that we had a lot of different nationality and languages between all guests."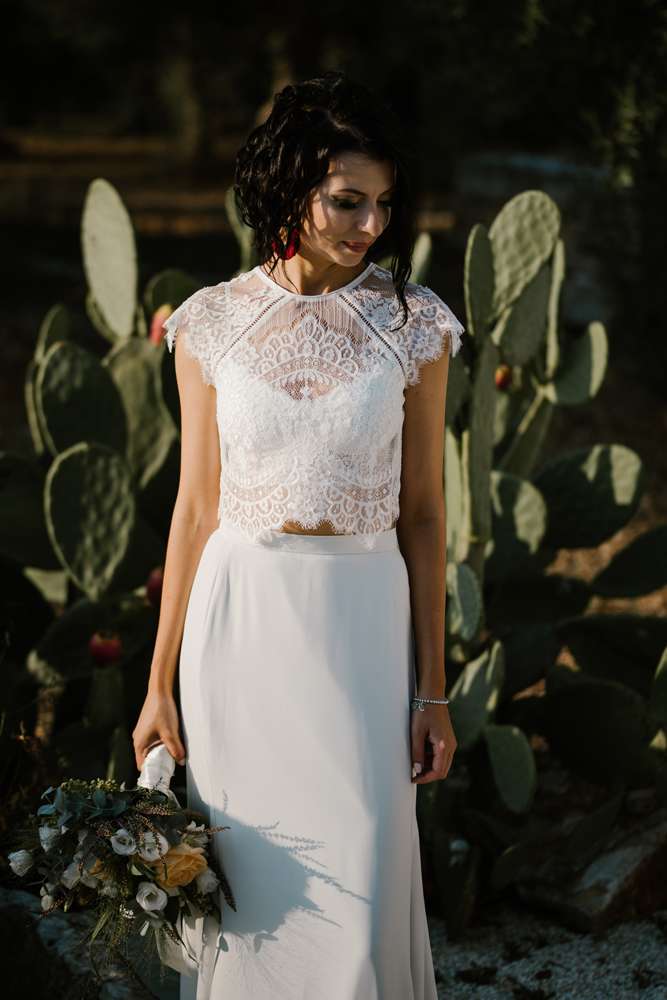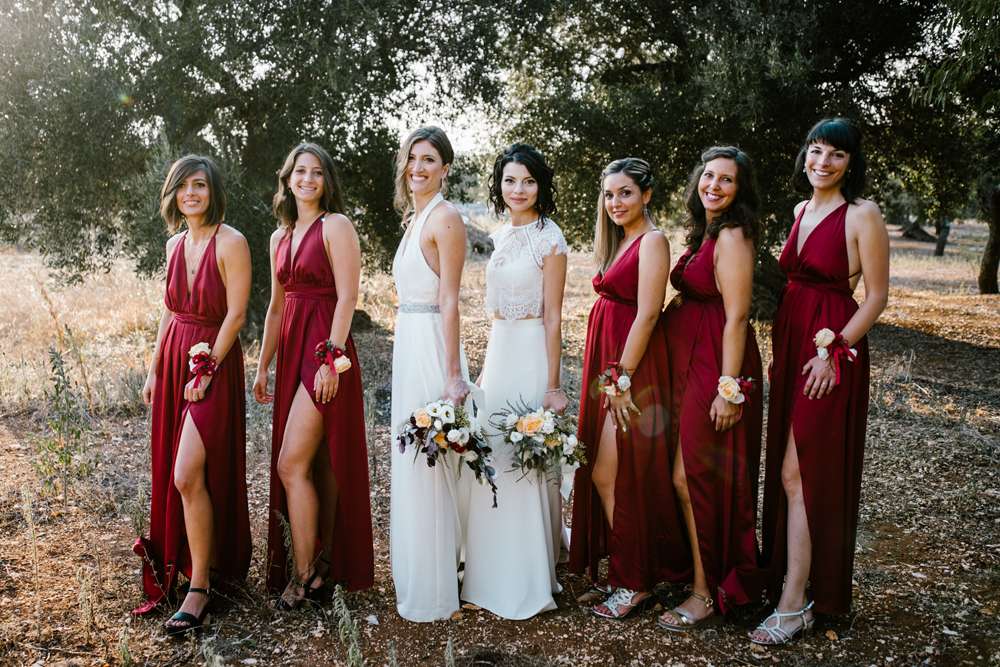 "We also wanted to make the atmosphere really magical and we asked to the decorator to base everything on lighting, using all different types like candles (as many as possible), lanterns, candlesticks, torches, lightbulbs. We created all menus, ceremony booklets and guest book ourselves. We also made our own photo booth and created the music playlist. For the table name cards and seating chart, we printed Polaroids of the guests (each picture had a meaning toward the guest) so they could find were to seat looking for their picture and each of them could have a memory of our friendship / family trips etc. We wanted each to be something meaningful."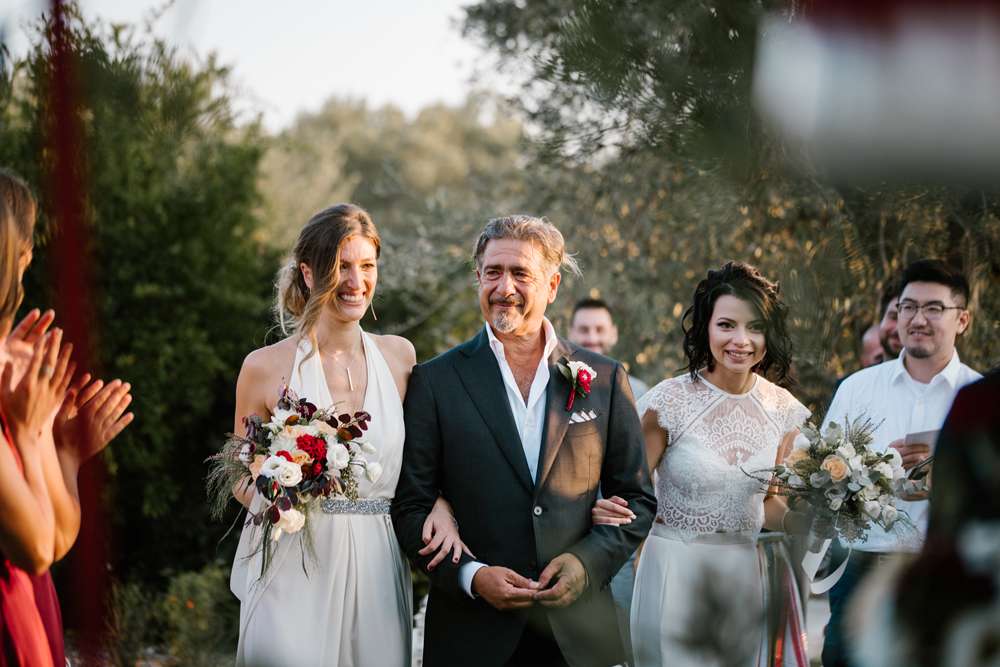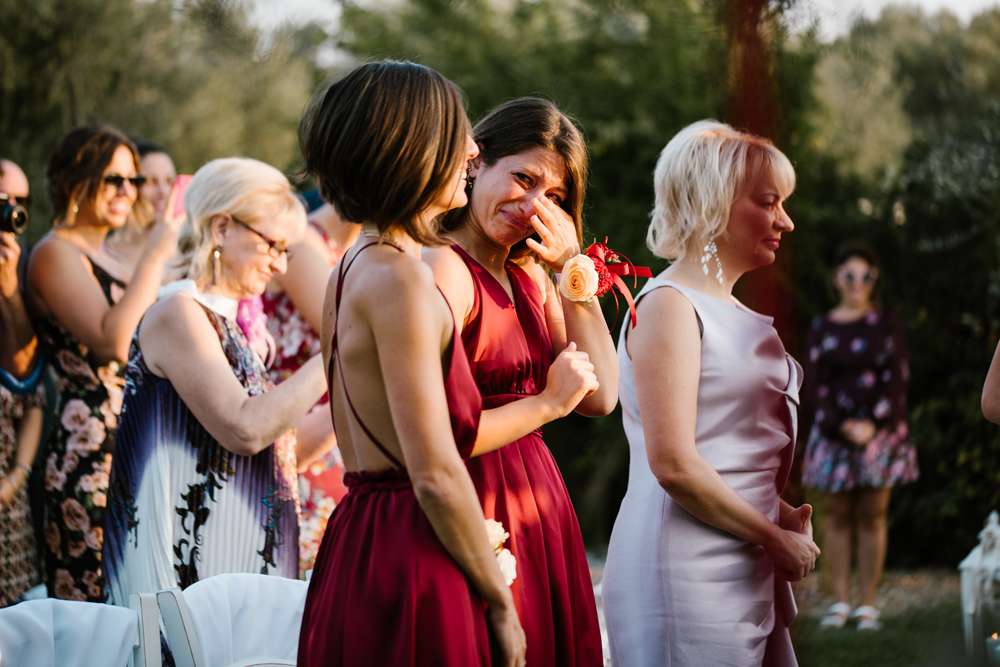 Celebrating both of their cultures equally in their day was super important to them both. They chose the Italian countryside as their location but mixed this with both traditional Italian and Russian elements in the ceremony. They walked down the aisle together, accompanied by Selene's dad.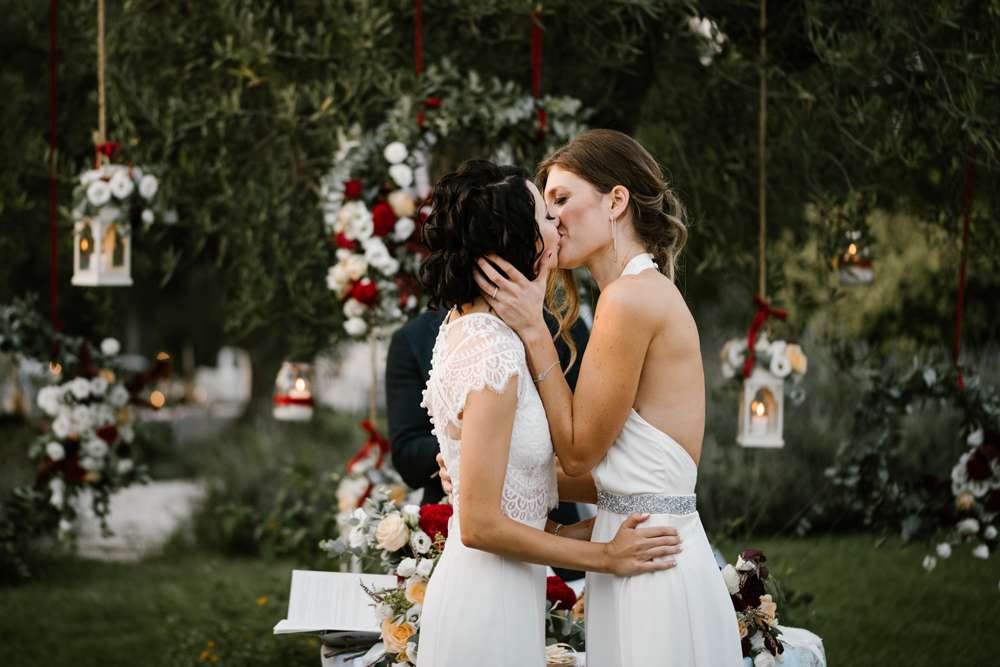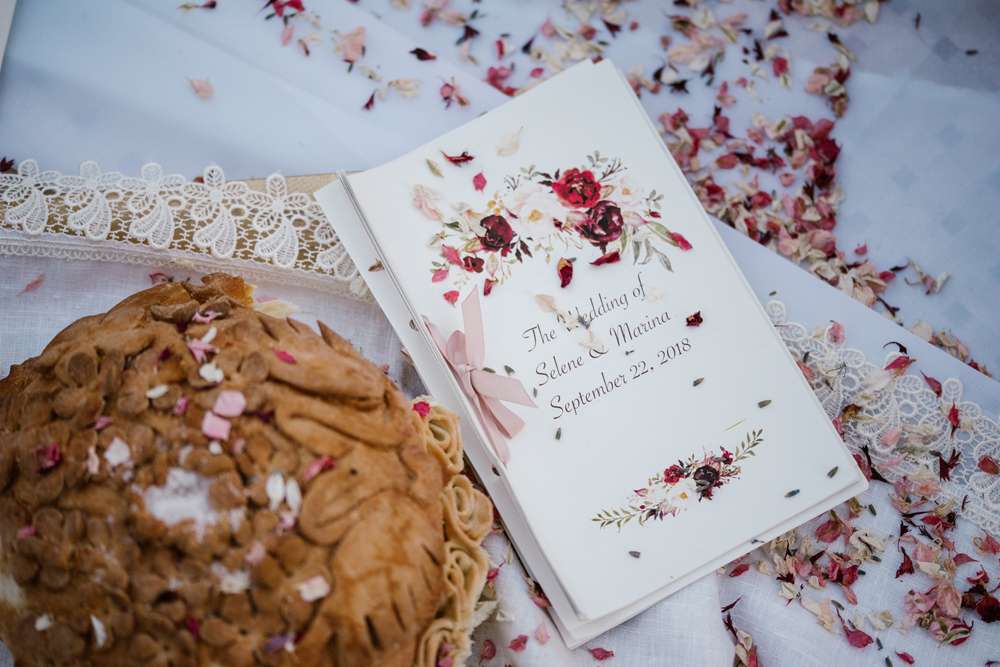 "The ceremony was the most interesting part for us", Selene said. "Even though the ceremony was in English, We decided to write the book in three different languages (Italian, English and Russian) in order for the guest to follow every single part what was happening. During the ceremony we integrated few Russian and Italian traditions as well. Being a gay wedding, we though a lot how we could fill all the parts of the ceremony. Marina's mum decided to add the the wine and the bread ceremonies (a Russian tradition) and it turned out to be perfect. She also surprised everyone by singing a Russian a song that she'd written for us. After that the Italians tried to create a singing competition! It was really funny when I heard my dad singing for the first time in my life!"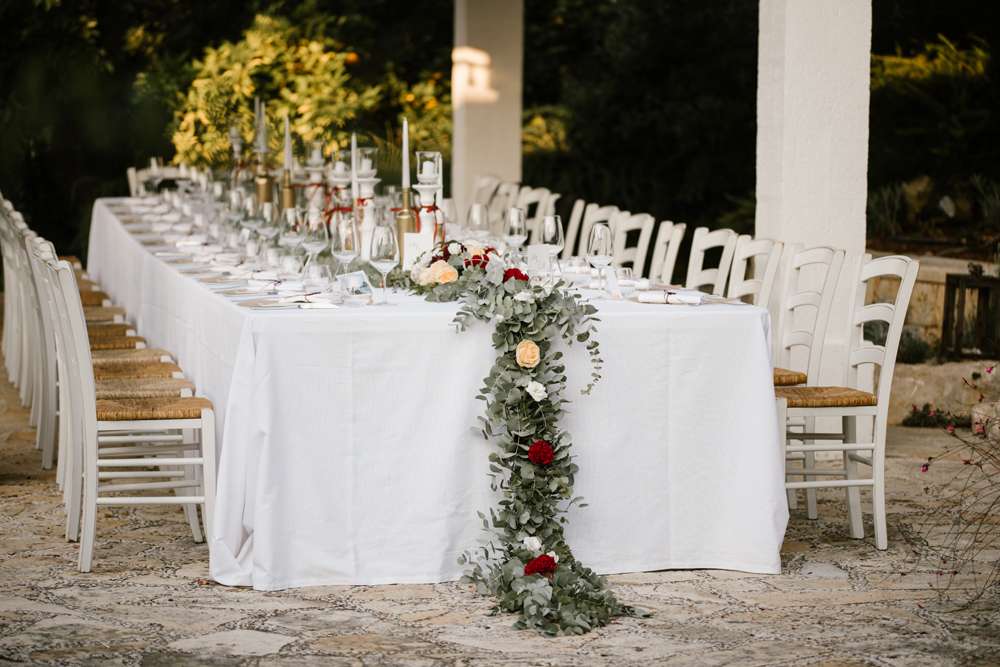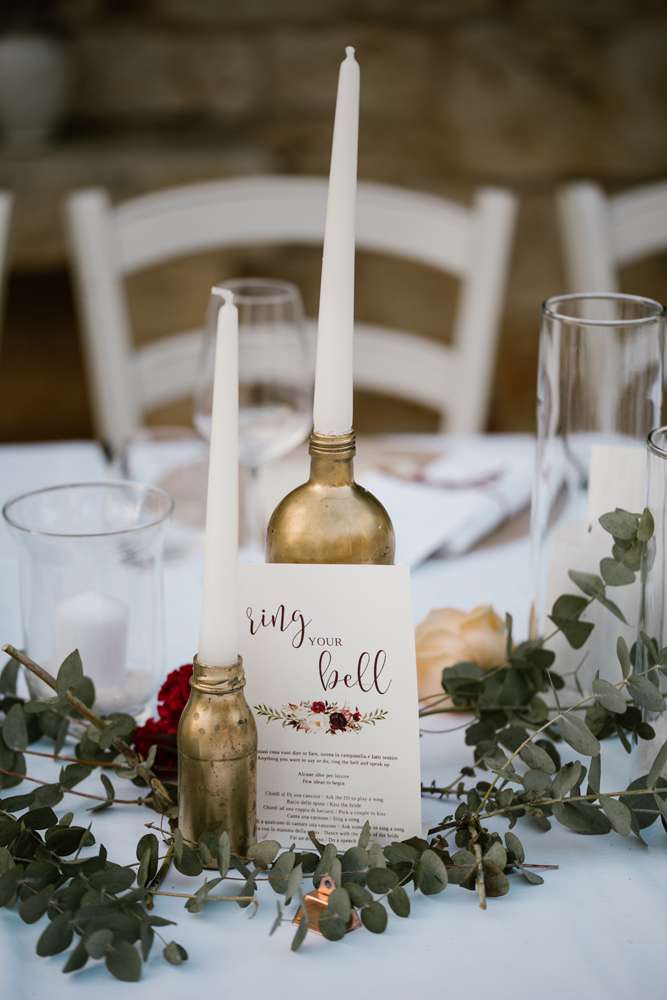 "Planning your own wedding is a unique experience", she concluded, "it is stressful but exciting at the same time. You want that every single detail is perfect and you hope the guest would notice it. Choosing all decorations and music was definitely our favourite part."