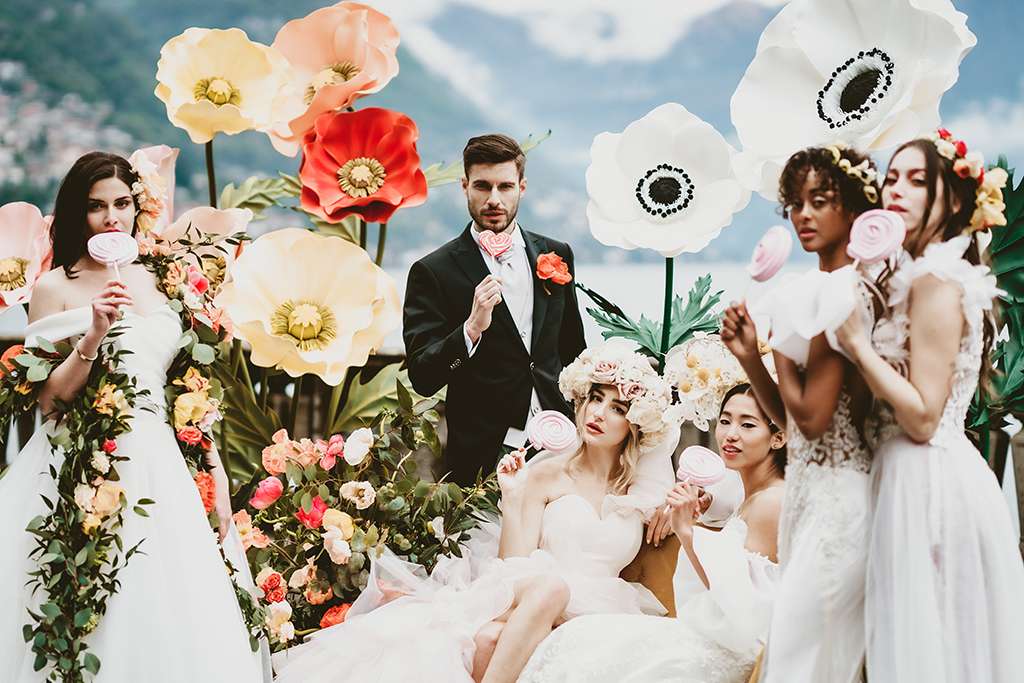 Poetry meets elegance, fashion and a touch of Italian style was the brief for this gorgeously sumptuous styled shoot by planner and stylist Georgia or Georgia Louise Weddings. "As a collective, we wanted to put together a styled shoot that differs from the usual classic cliches in inspirational wedding content," she told us.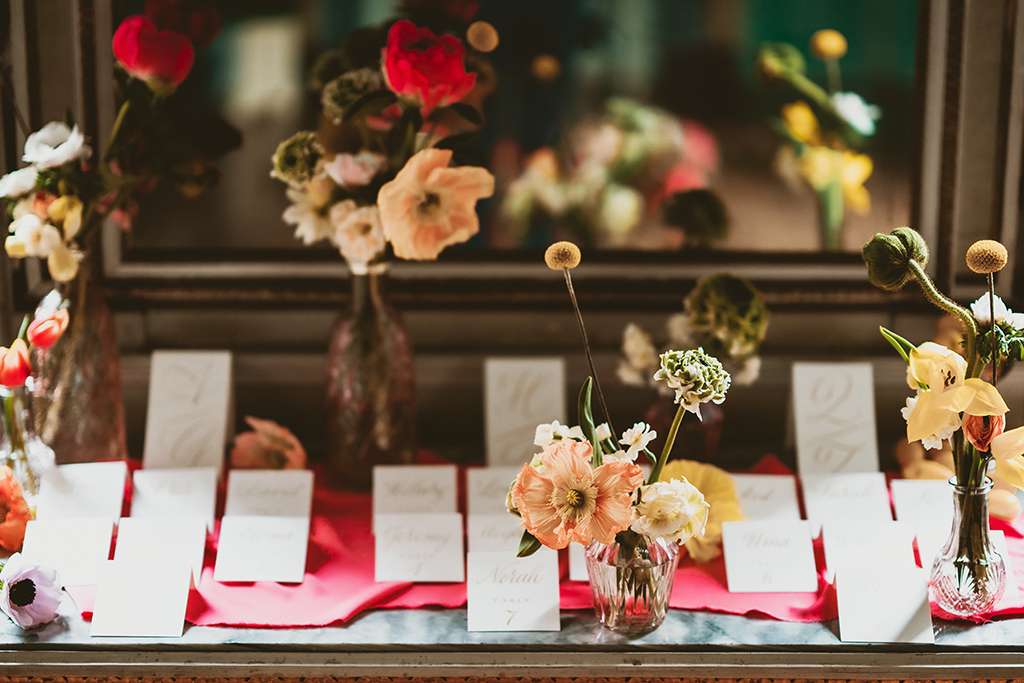 "It was also paramount to us to convey the importance of human connection after the crazy times we've all had recently. Like everywhere, the Italian bridal scene has had a really rough 18 months, and we wanted to put together this shoot to give hope and joy to all couples that have been through postponing their most important day."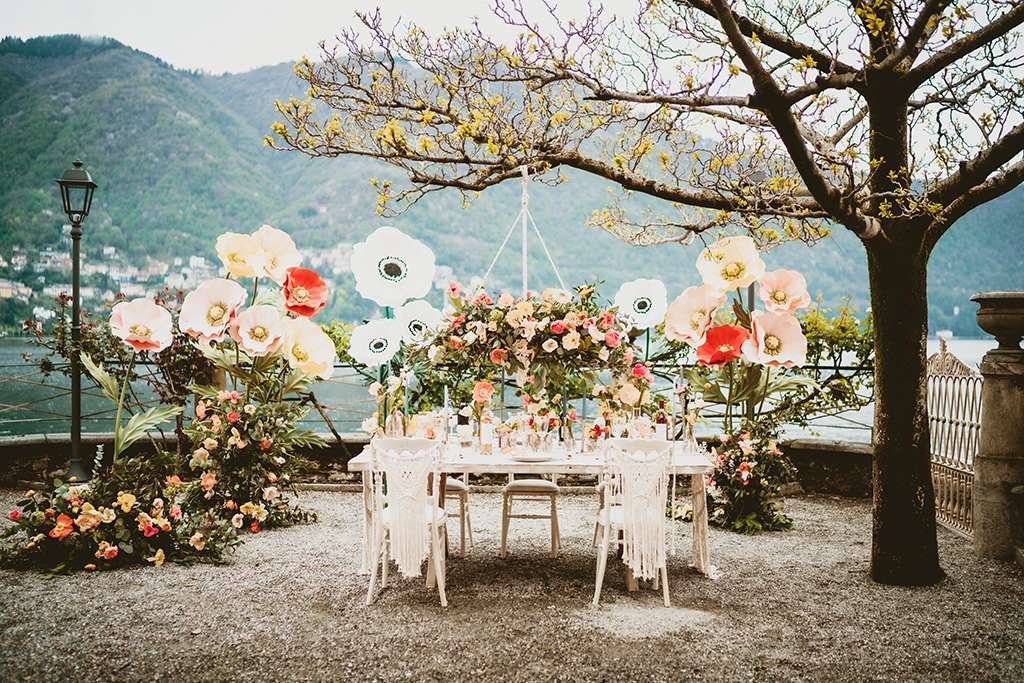 "I also wanted to let couples understand that a wedding can be colourful and crazy but still elegant and chic, you just need the right vendors by your side to create magical moments. When I look at all the project, I always have a smile on my face, this is what we had in mind before we started."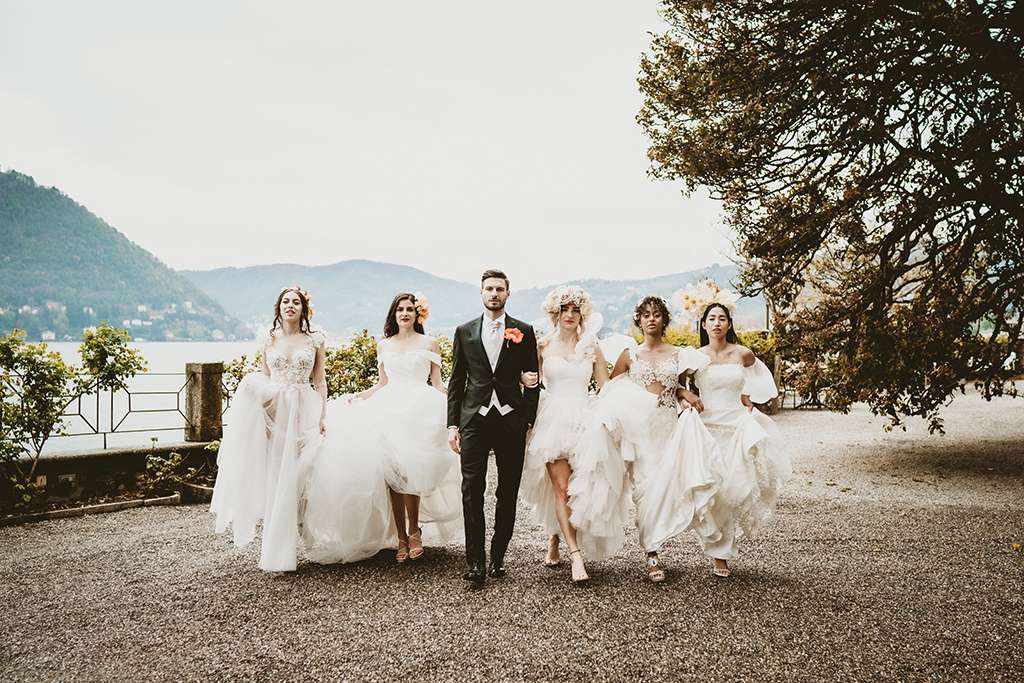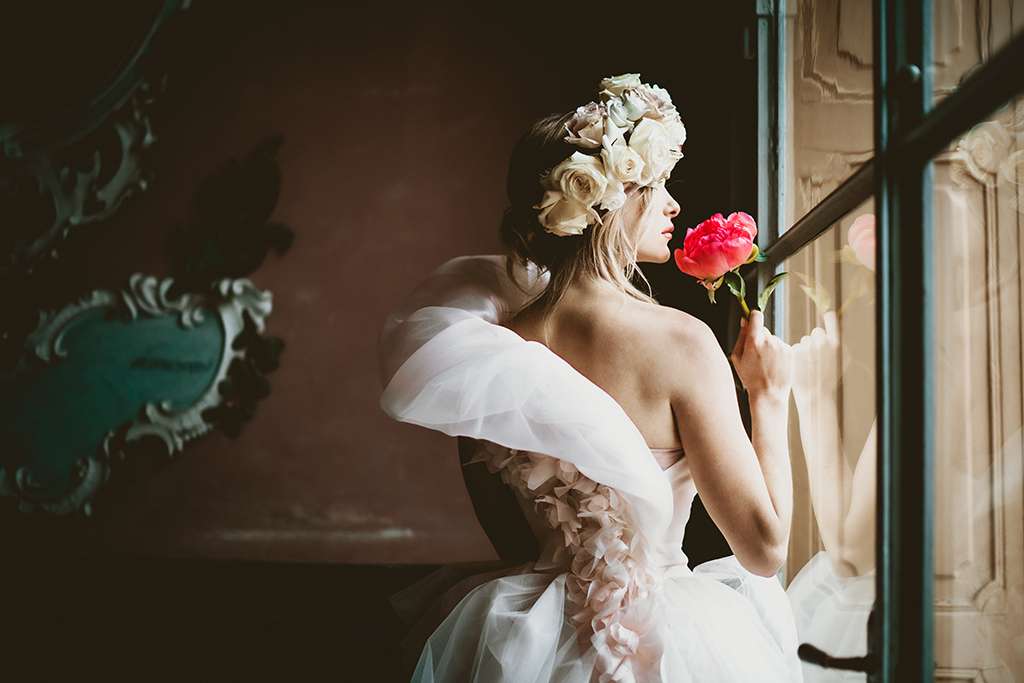 Shot at one of Italy's most luxurious wedding venues, Villa Pizzo in Cernobbio, Lake Como, Georgia kept it in the family when choosing her team to pull off her vision – the florist is her mother who runs Flowers and Me. Outfits were provided by Italian designer Giada Sposi, and the stunning giant flowers by Gaia Pietrella.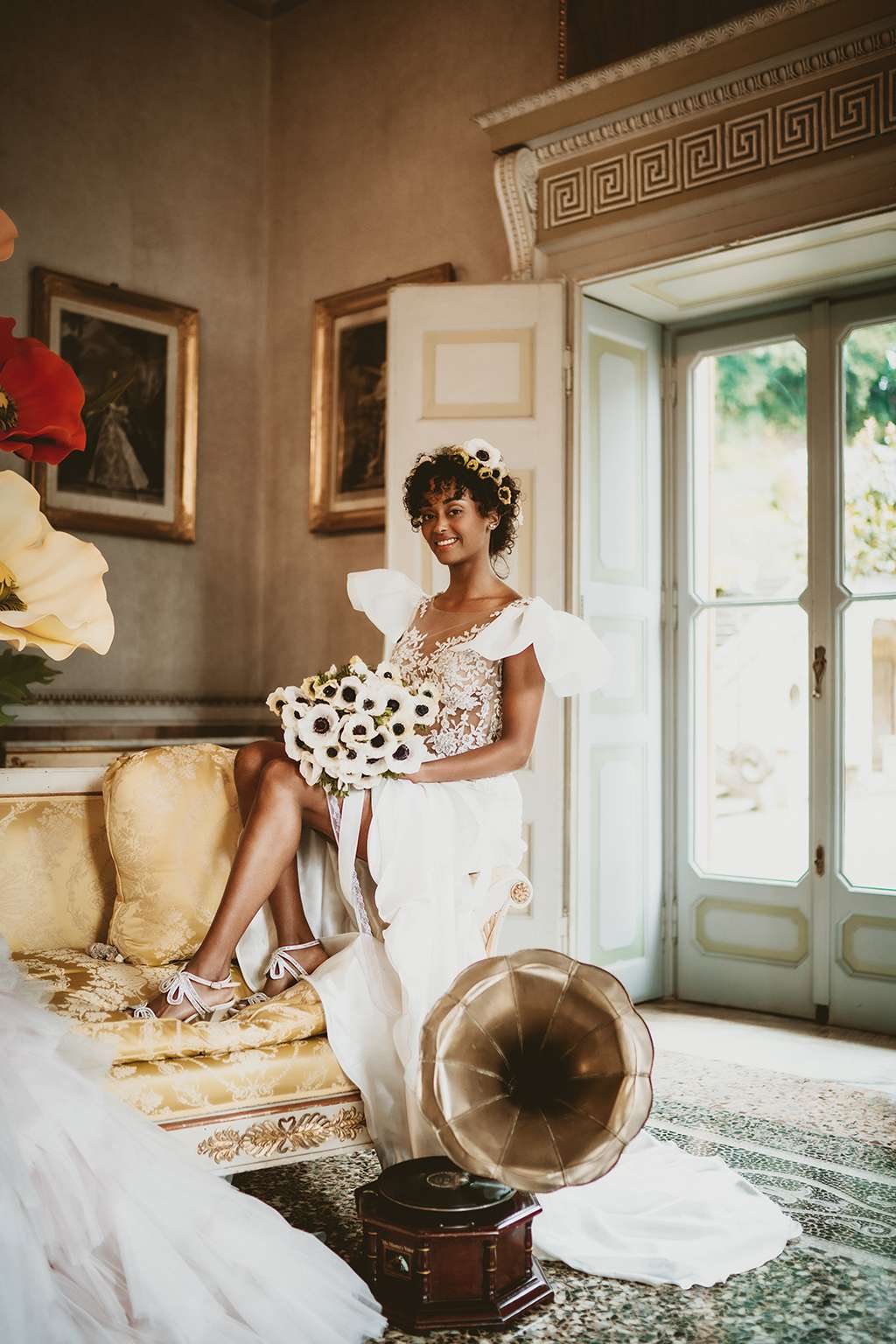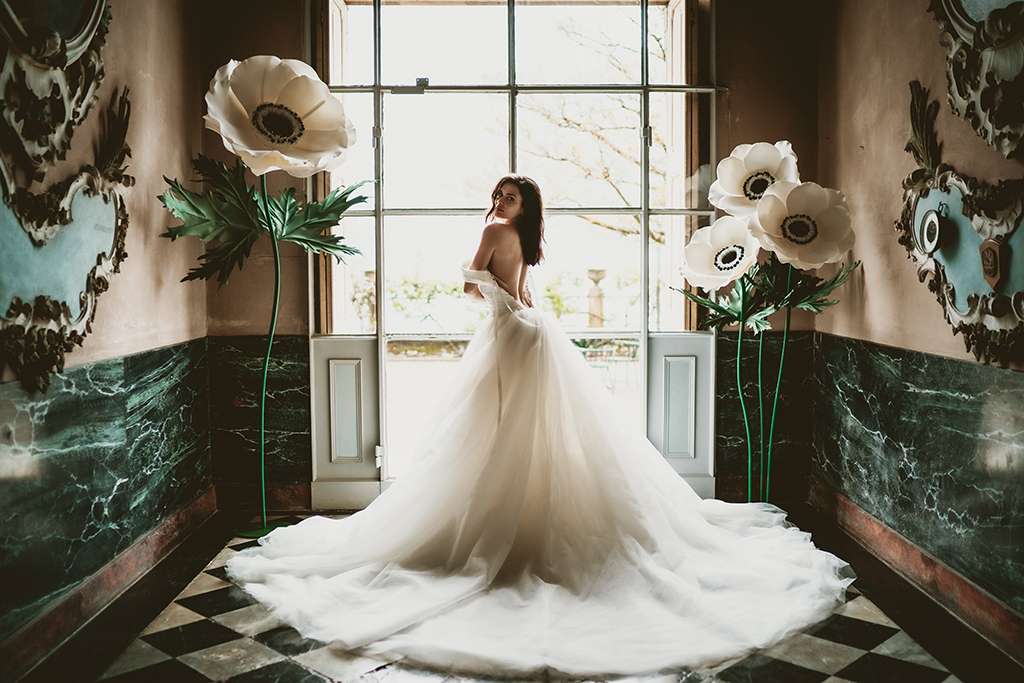 There are so many elements here that can inspire you – from the beautiful dressing of the vintage camper van from Autonoleggio Incantesimo to the stationery by Beautiful Letters – and can we take a moment for the pup in a floral collar?! Whatever part that speaks to you – why not bring a little slice of Italy into your big day?