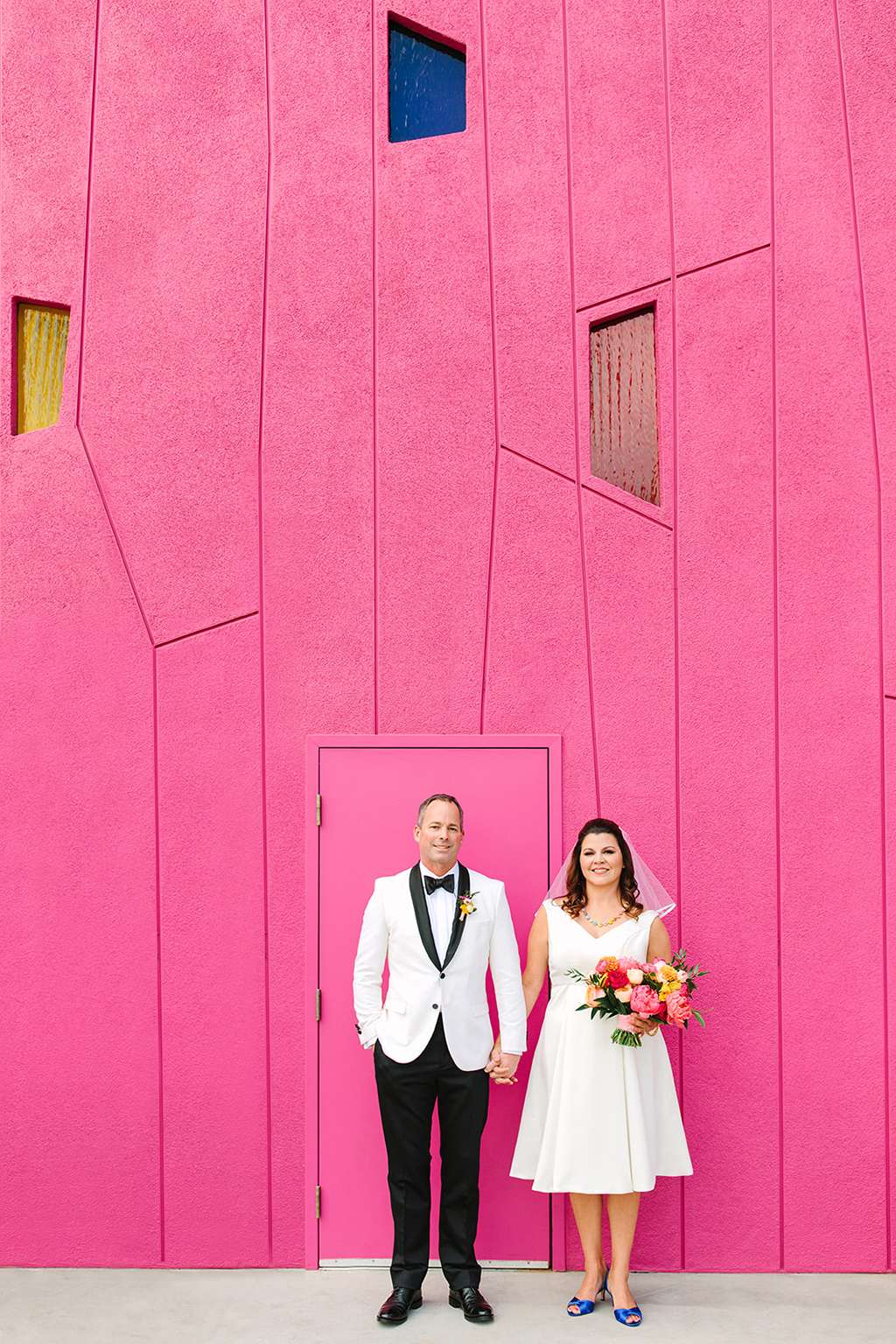 Mike and Amy made a trip to Palm Springs a few years before they got engaged, and fell in love with it the mid-century architecture, the colours and the heat. They were pretty certain that they wanted to get married there, so once they committed to that, they leaned on that style to guide them!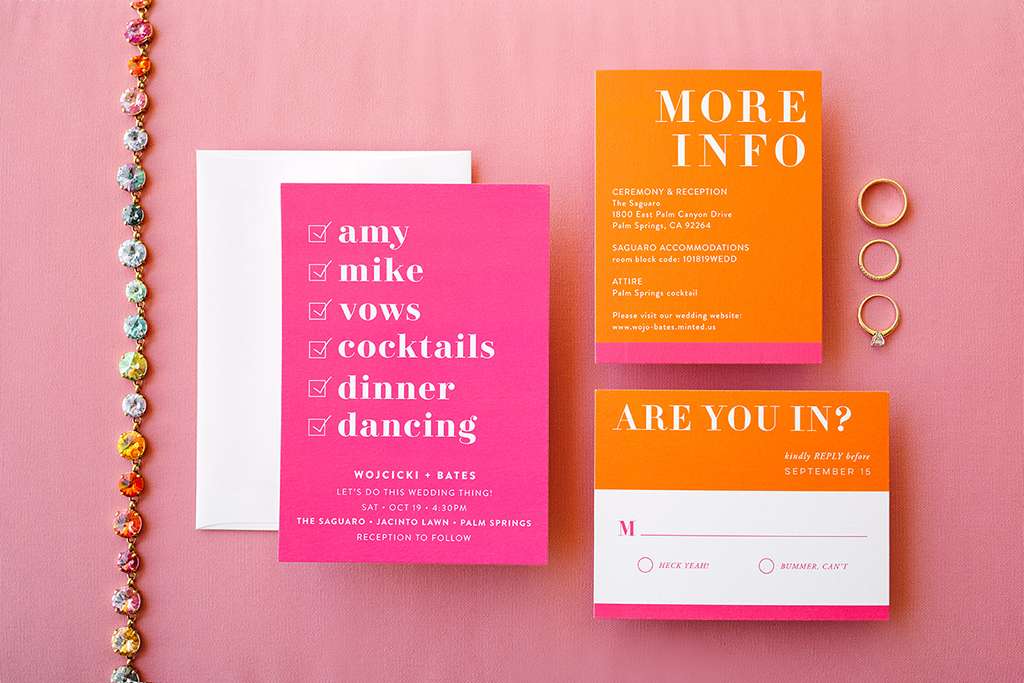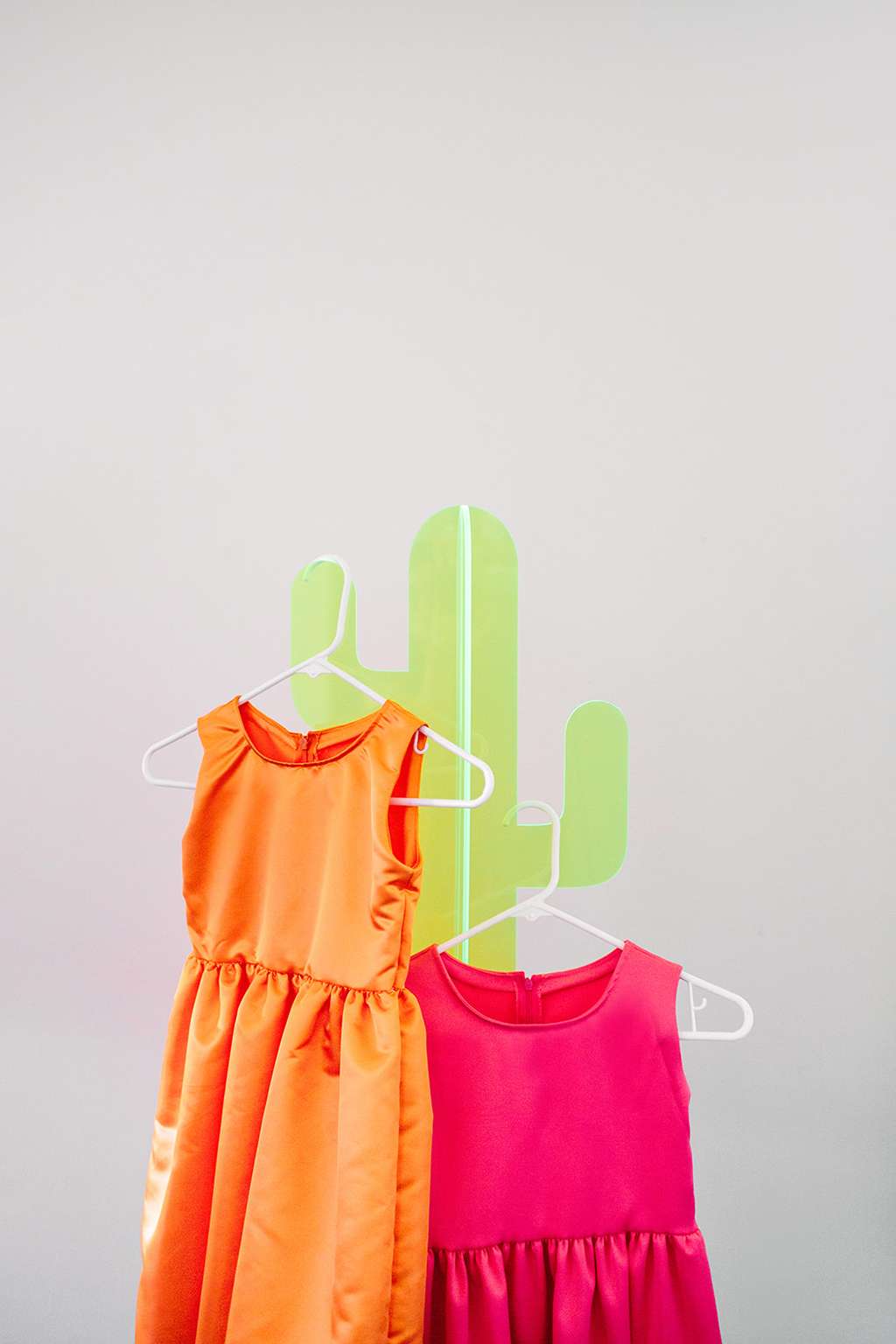 "Initially when we were going over their style/theme it seemed very classic to me," the bride explained, "but as we tried to find thing it became clear that our style/colour palette was not what most people were going for." Once they hired their wedding planner, things began to fall into place. "Trust the professionals," Amy advises, "as they live and breathe for weddings, more likely than not they will have a simple answer, or ideas that will help you make a decision on something that has been slowing you down!"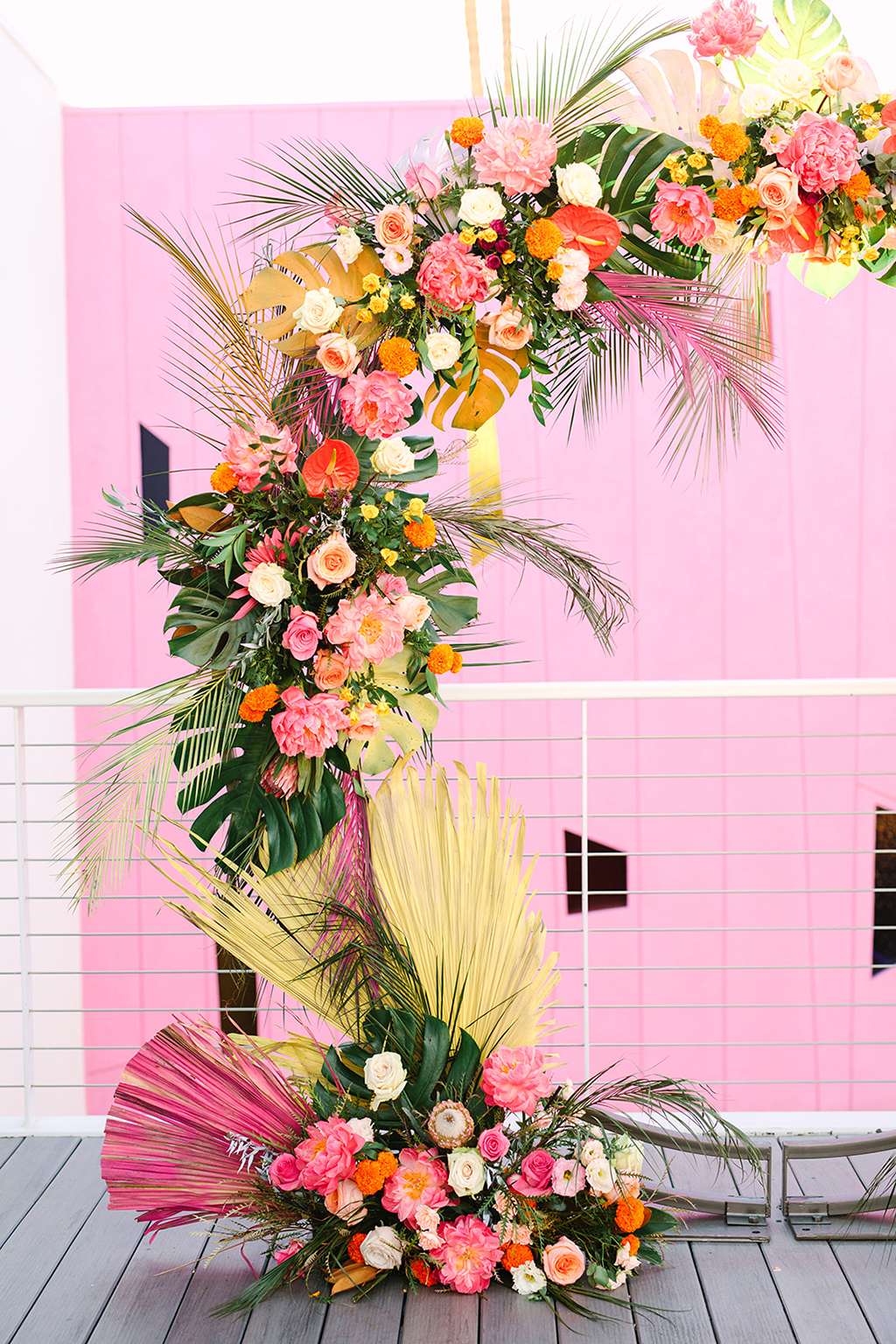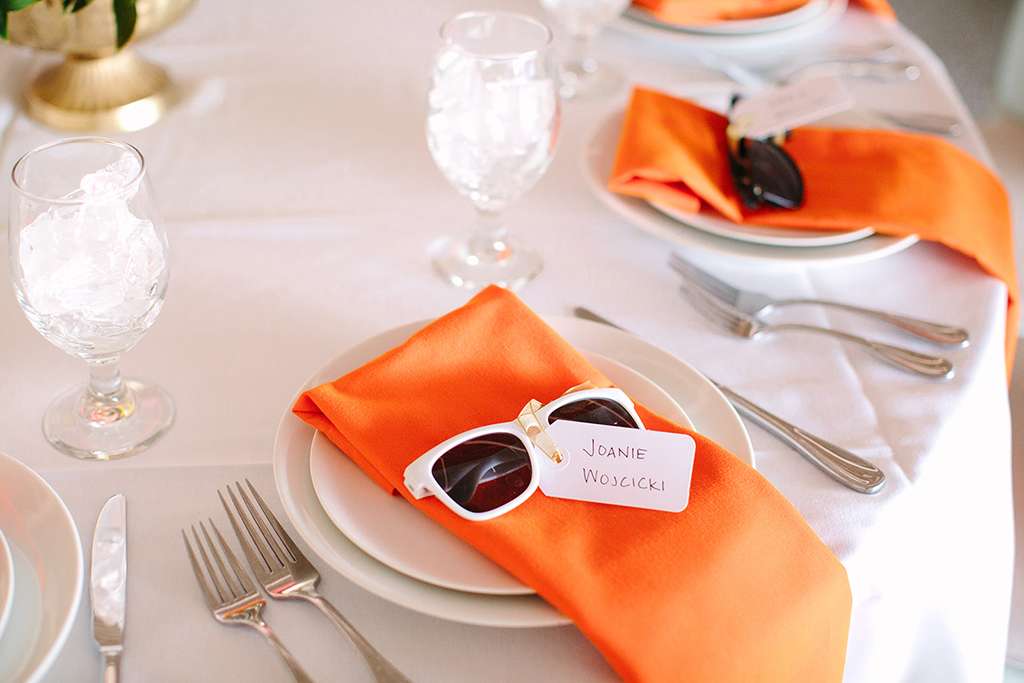 Amy struggled to find her dream dress, and actually stumbled across the one she chose while shopping for bridesmaid dresses. "Again, my veil was something I was struggling to find that matches my vision, so I ended up buying an $8 veil online and with the help of my sister and her glue gun we got just about we I wanted. It was the only DIY of the day!" Mike knew there was no way Amy couldn't wear a little colour for their wedding day, and so gifted her a gorgeous rainbow Roxanna Assoulin necklace to wear on the day.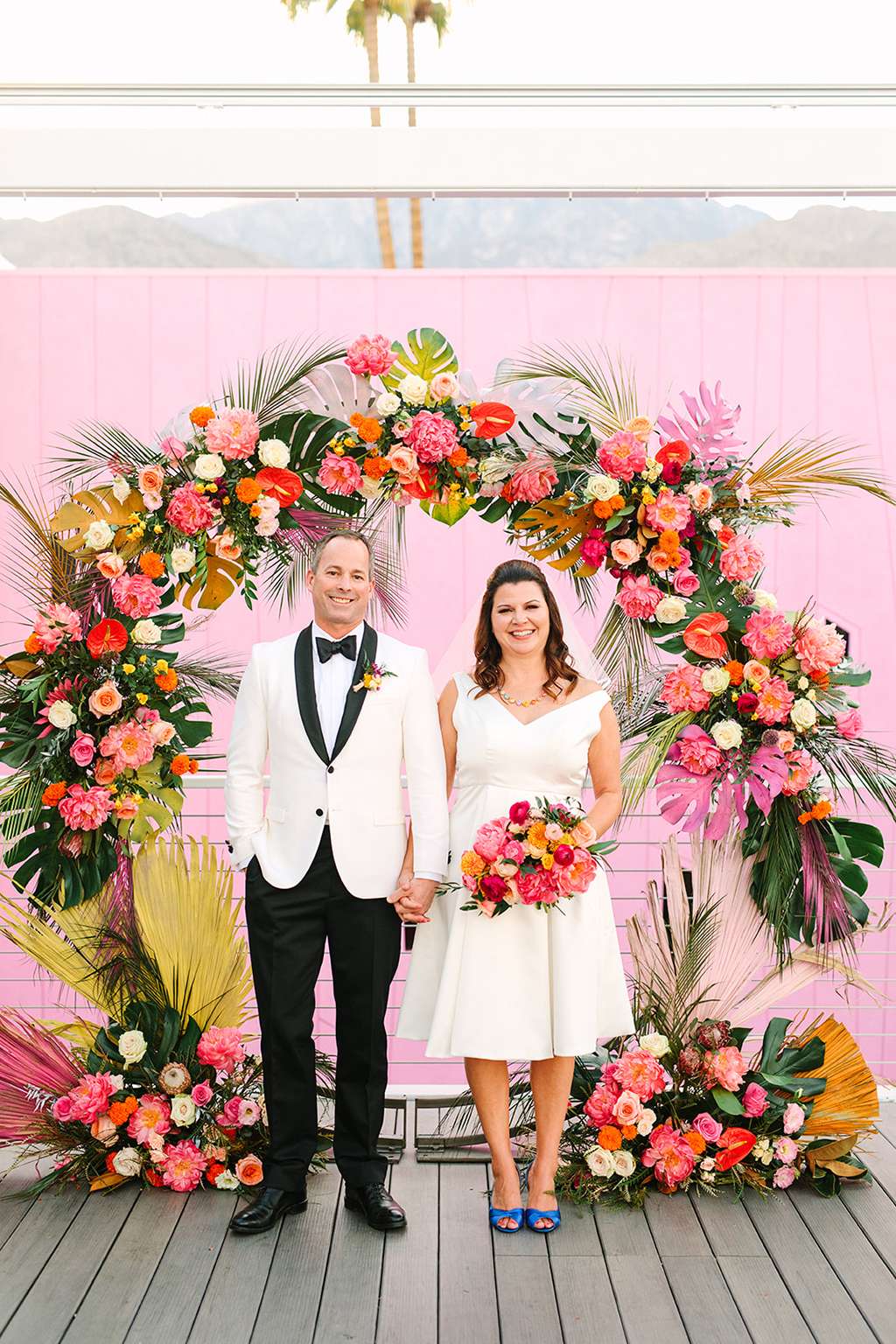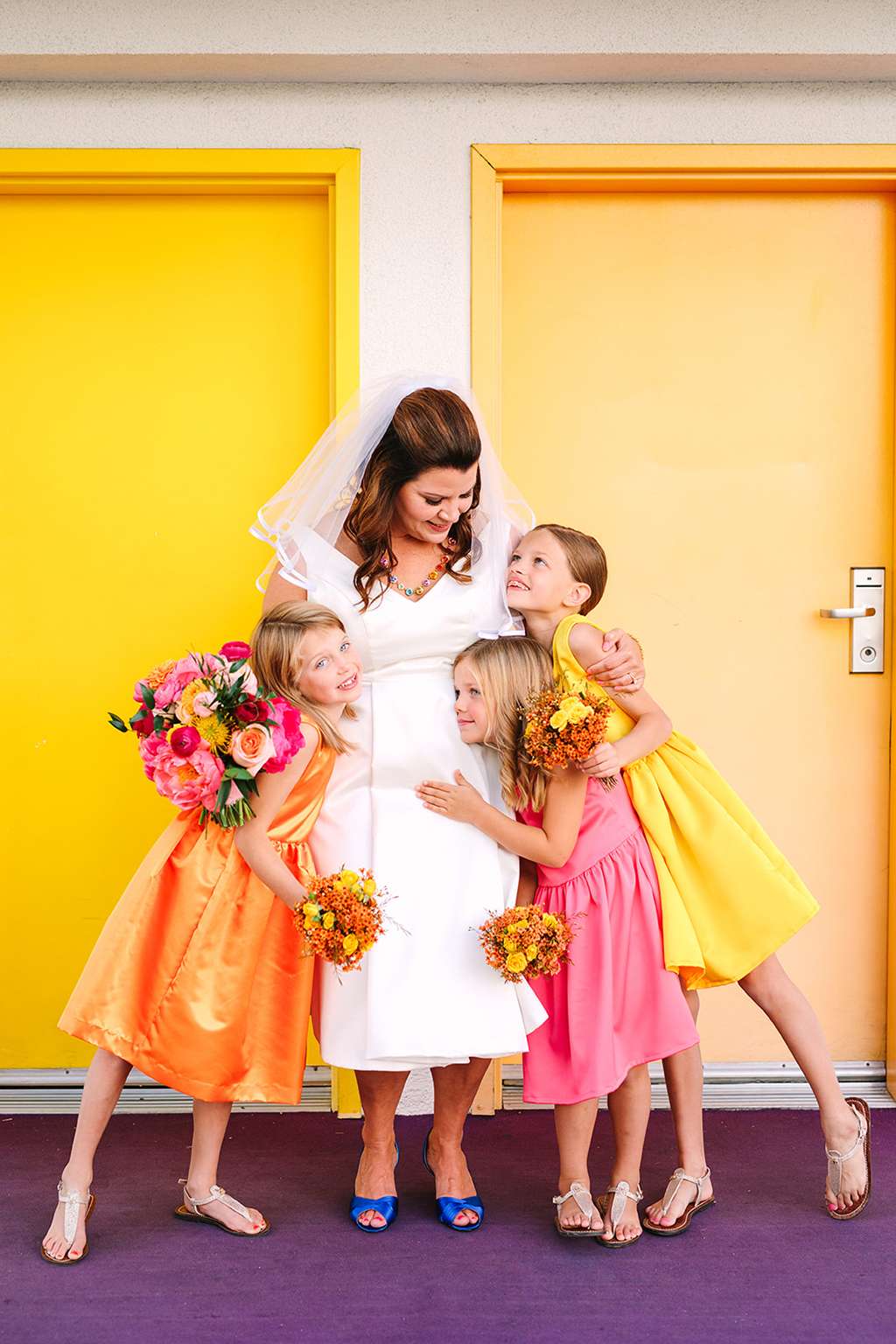 Mike paired a Hugo Boss tux with Ted Baker shirt and propellor cufflinks to celebrate his love of boating. The bridesmaids and flower girls wore Alfred Sung cocktail dresses in a tutti frutti array.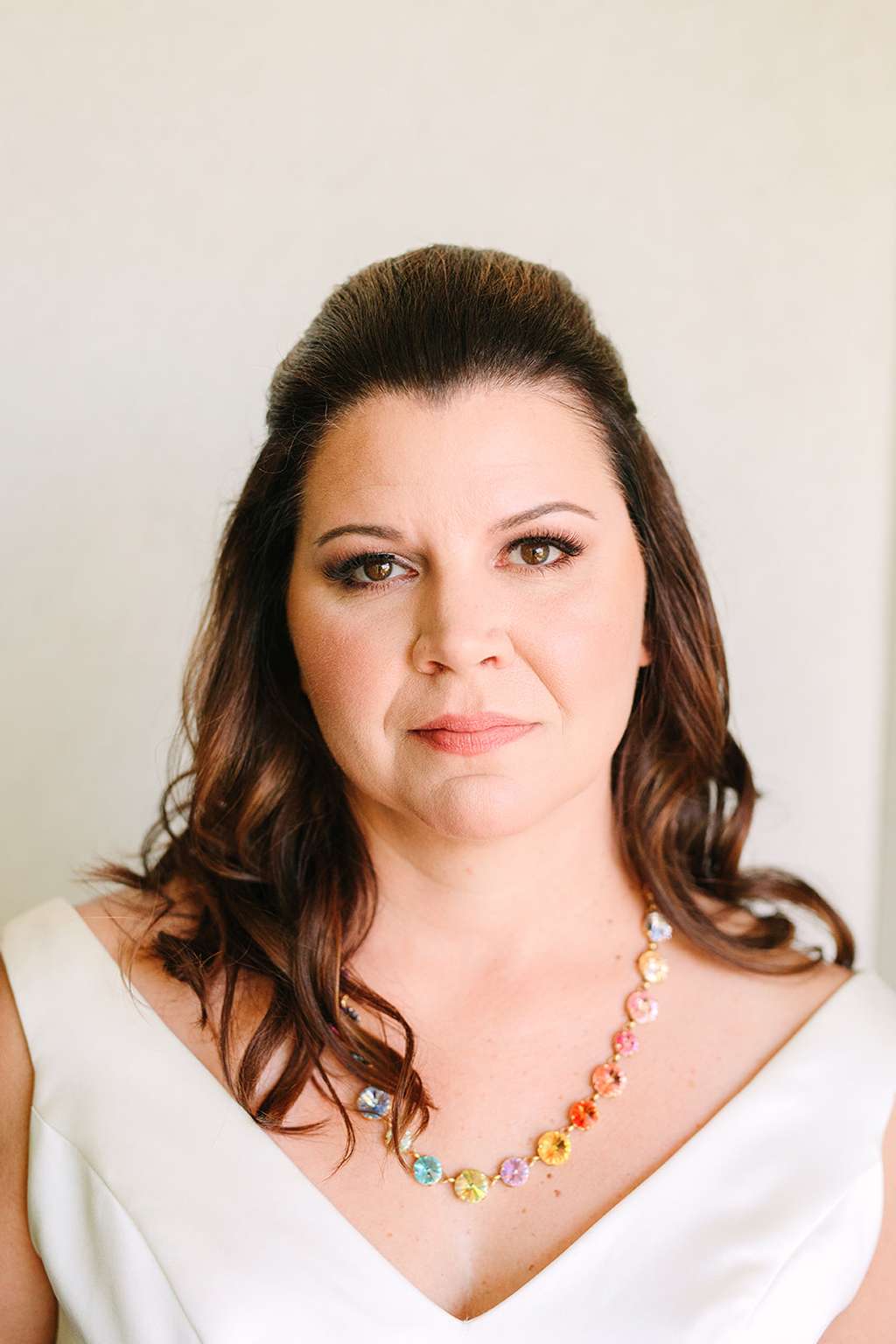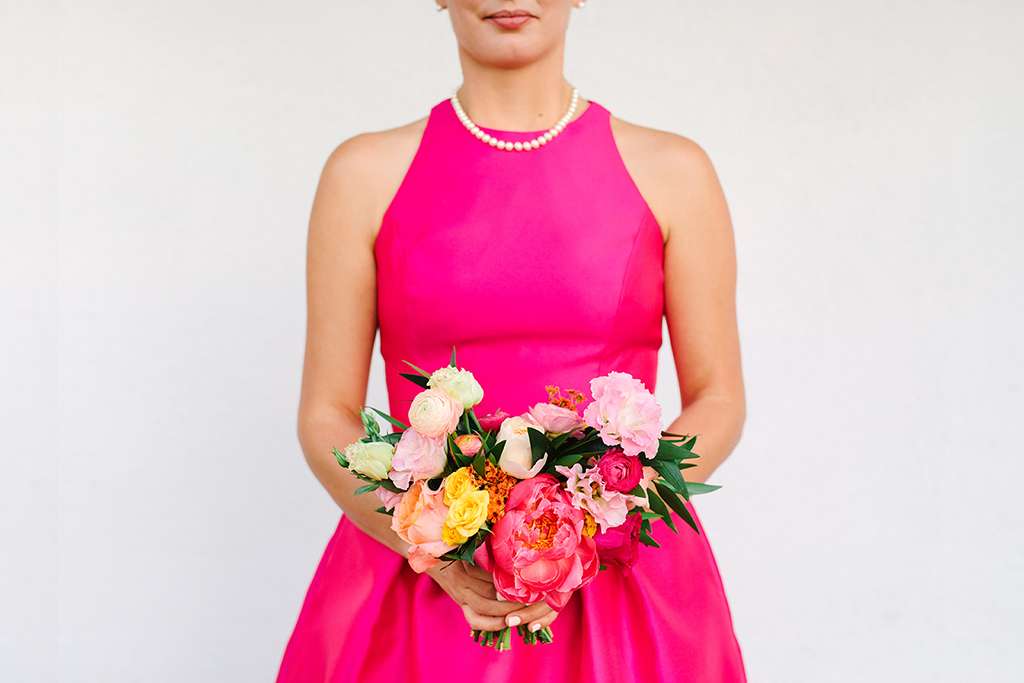 The couple went over budget on their florals, but felt they were worth every penny – and we agree! Joy of Bloom Florals brought all of the colour and all of the fun with their bouquets and arrangements. Aside from sunglasses as name cards for reception place names they were the only decor the couple pulled in – they let the ubiquitous decor at The Saguaro Hotel do the talking!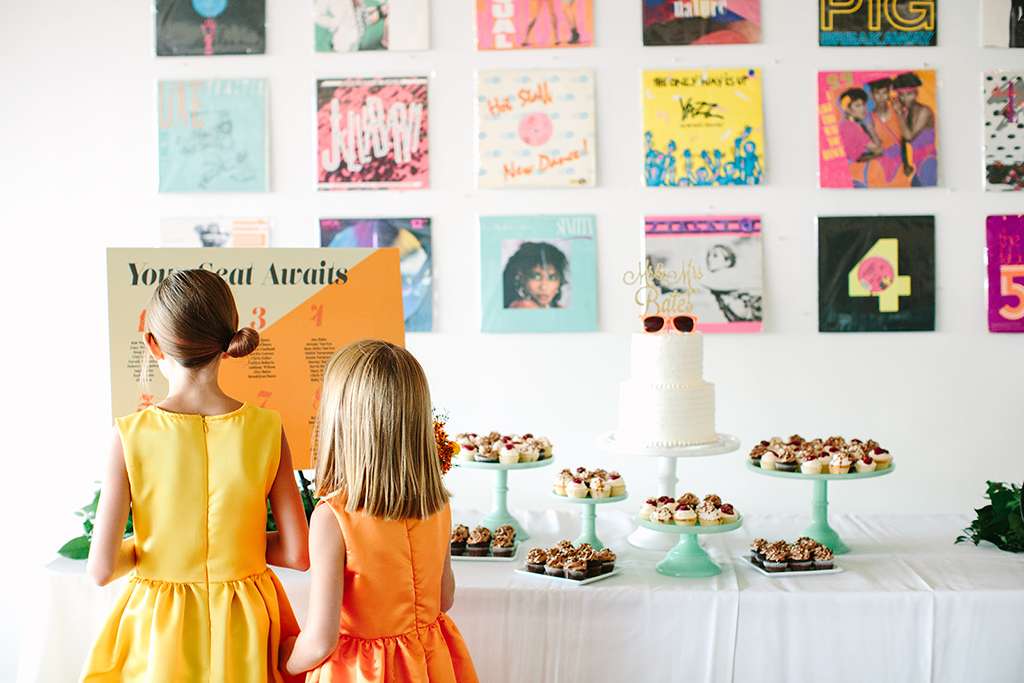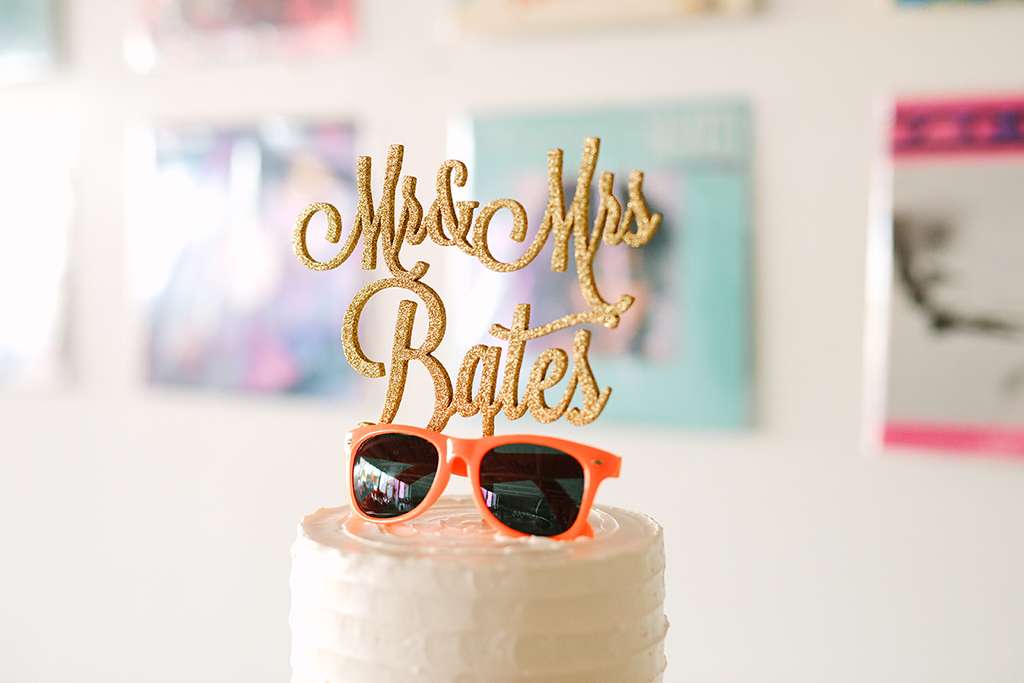 Amy and Mike wanted their ceremony to be fun, but also focused on the step they were taking together in their lives. They had been together for five years to the day that they got married. They walked down the aisle together to It's Now or Never by Elvis. "It brought some levity to the moment where you walk down the aisle and all of your friends and family are watching you," she told us.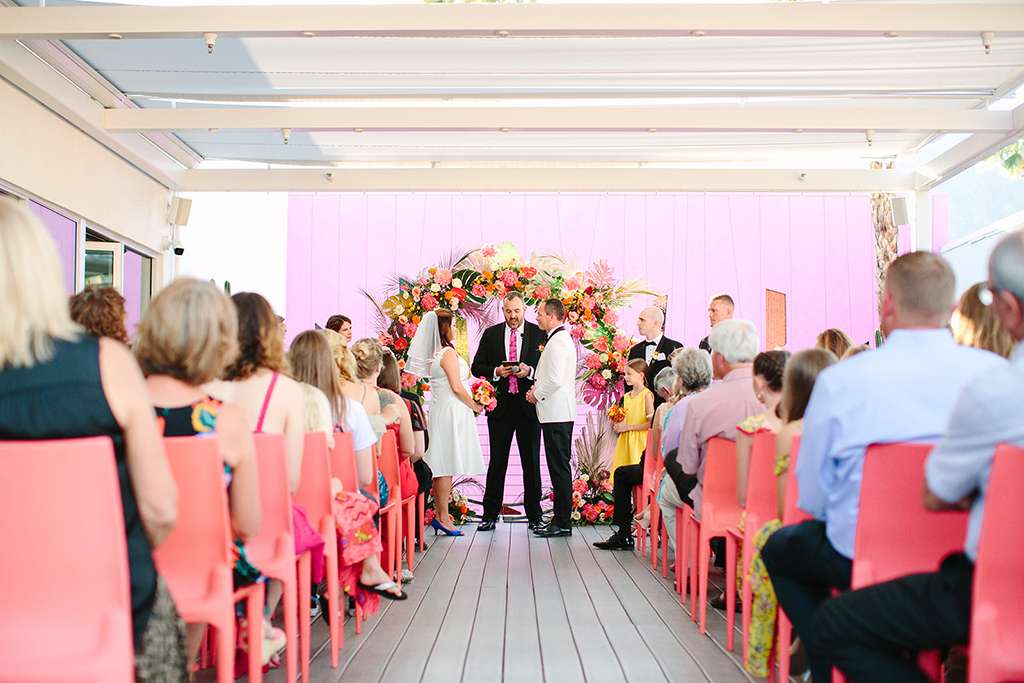 "Our officiant was a friend who has known us since before we got together. We didn't give him much guidance and he did an amazing job planning the ceremony and keeping the mood just right. When all was said and done, and it was time to get to the party, Mike and I danced down the aisle to You Make Me Feel Like Dancing, and had our wedding party grab their spouses and dance down themselves."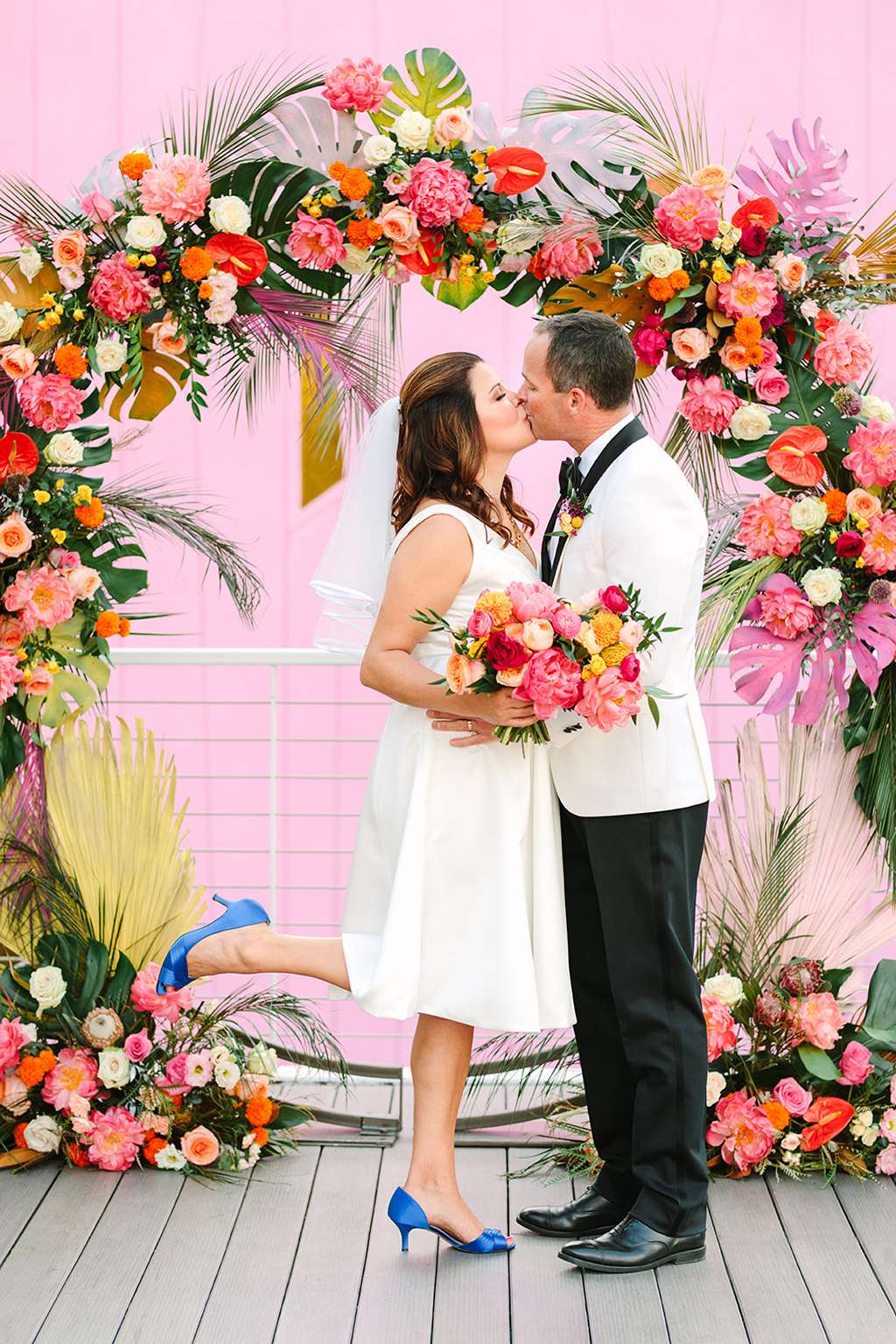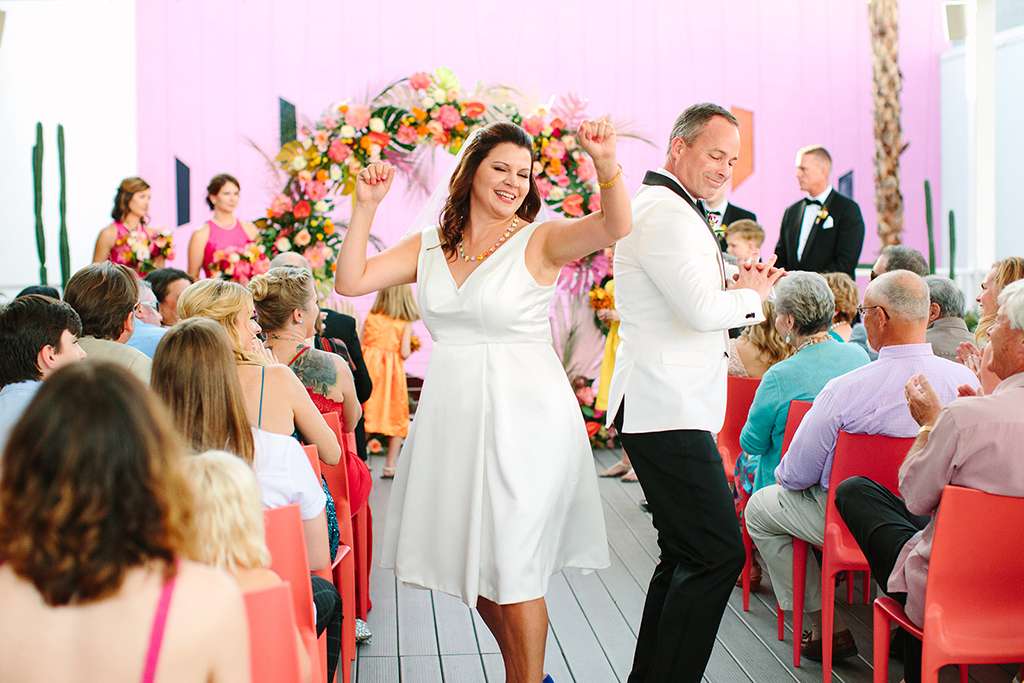 "Remember what all of the planning is for," the couple concluded. "Whenever we were getting frustrated or tired of planning the wedding and reception, we remembered how excited we were to get married and celebrate with all of our family and friends."