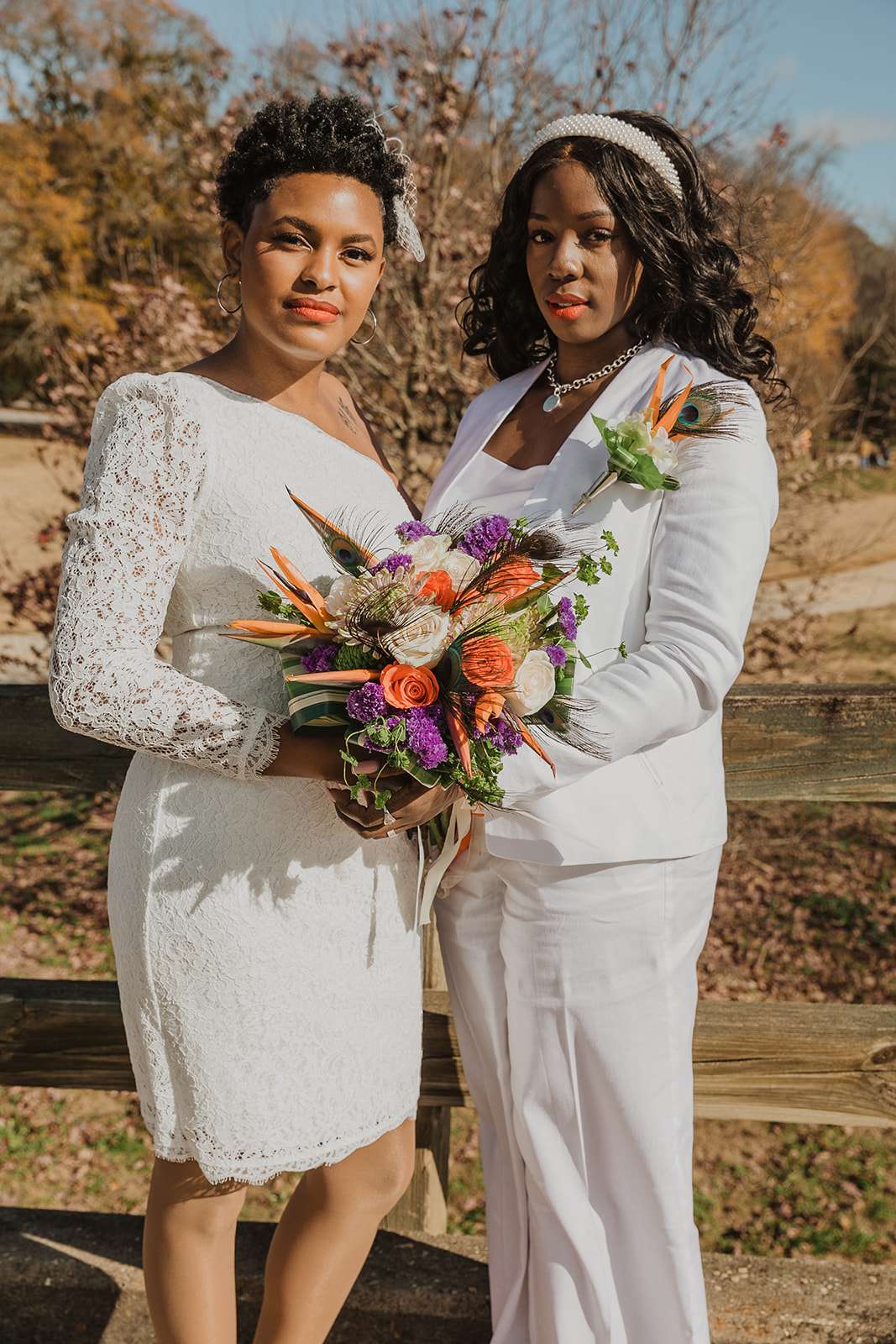 It's September which means it's now perfectly acceptable to talk about Christmas, right!? If you are planning your own festive wedding this year then read on because Katrina and Aerion's 2020 celebration is a masterclass in how a small Christmas celebration can be just as beautiful and special as one with all the trimmings!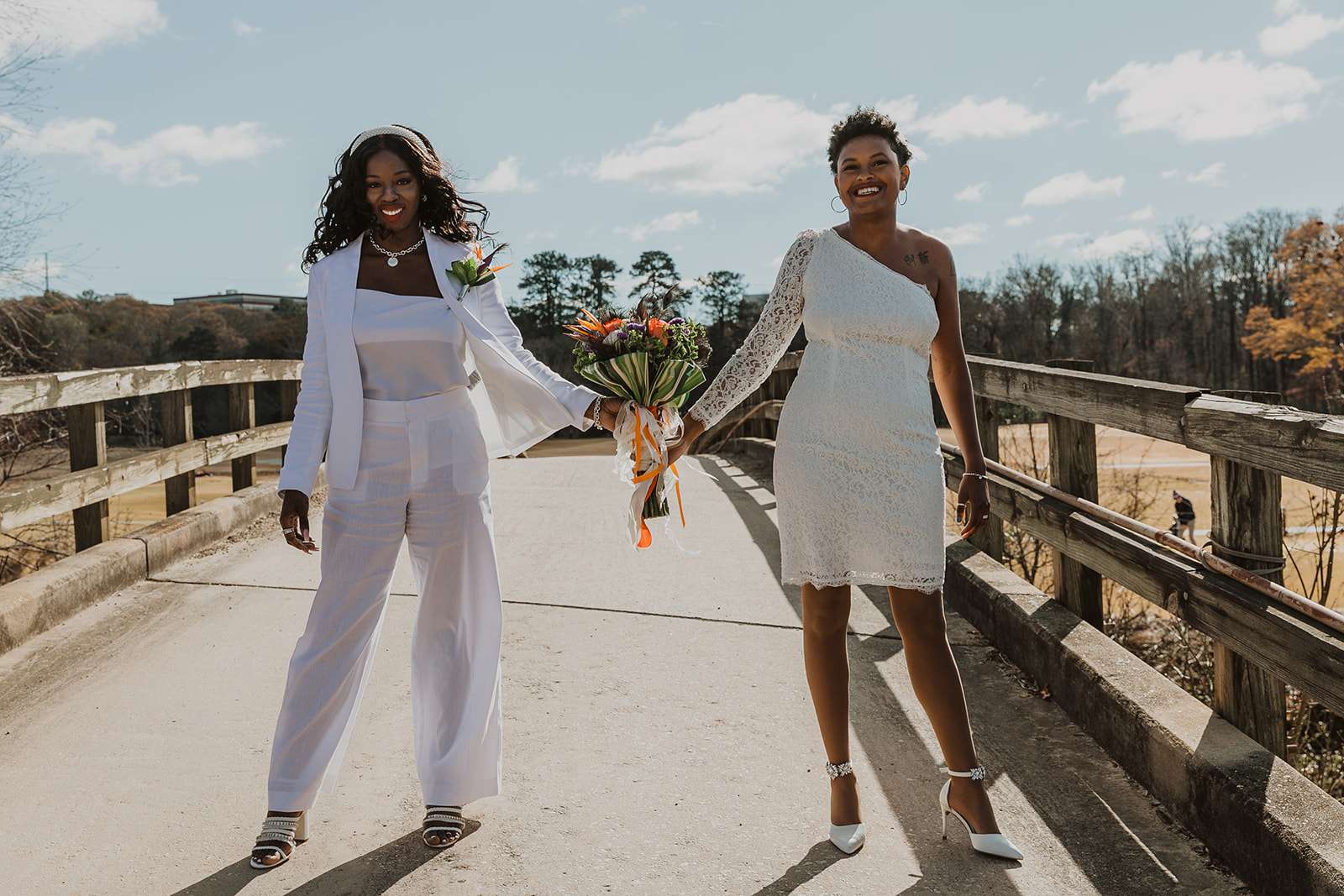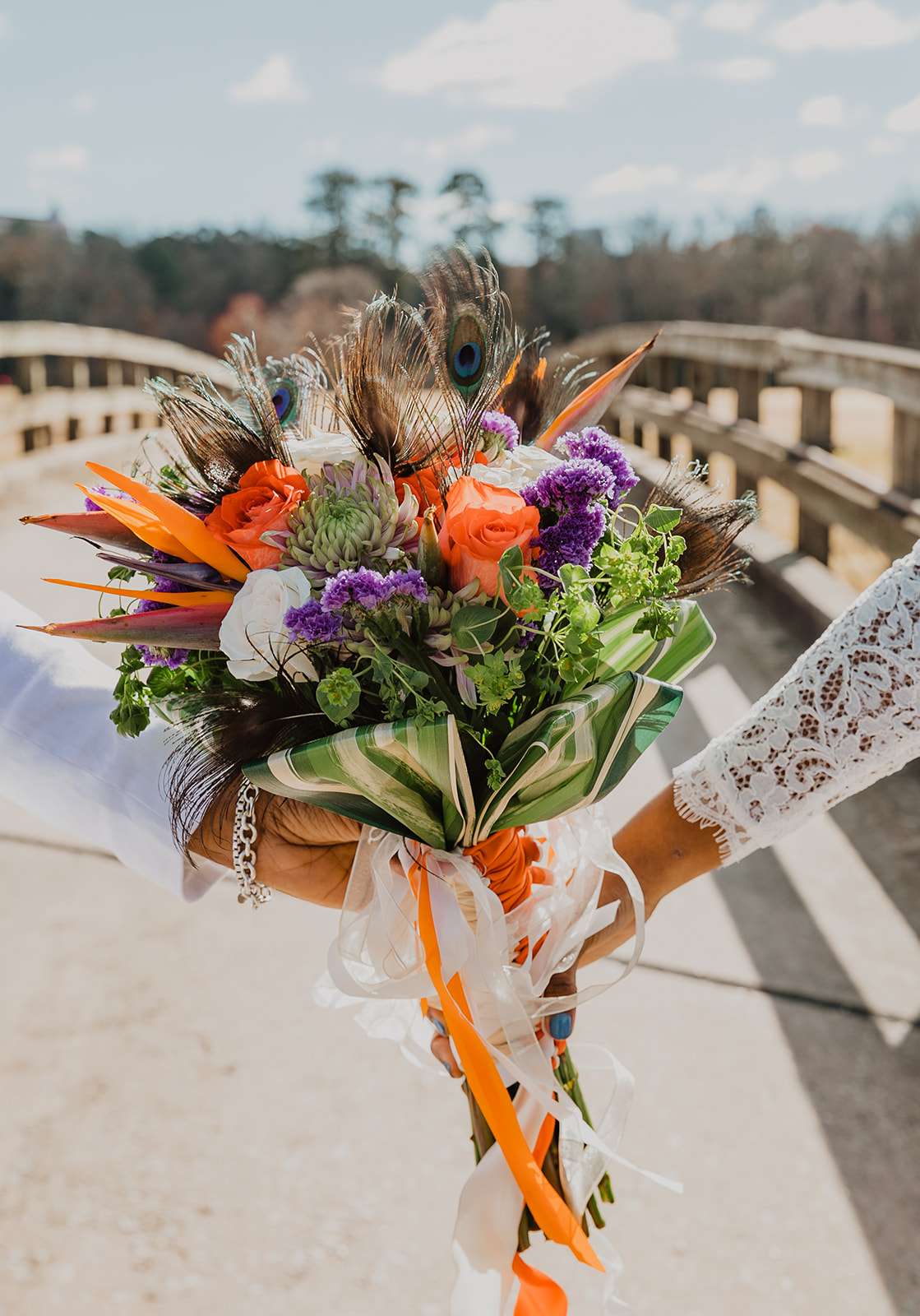 Spending "as little as possible", the couple planned their elopement with one goal in mind – to be married by the end of it! They explain, "We met when we were both out separately with friends at the only lesbian bar in Atlanta. Katrina had just been through a break up, saw Aerion from across the room, sent her friend away to get a drink and seized the opportunity then to approach her while she was dancing. We ended up dancing all night together."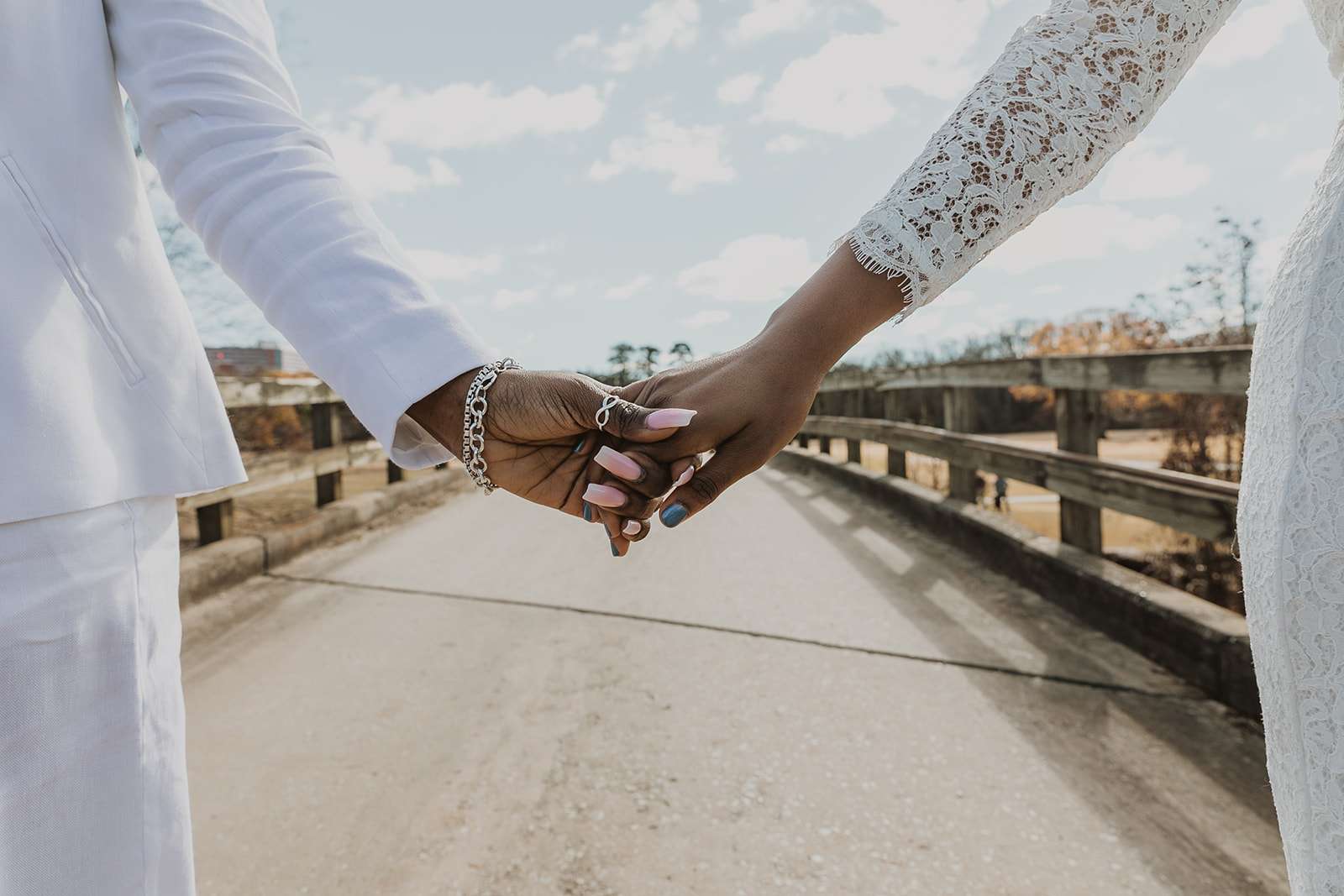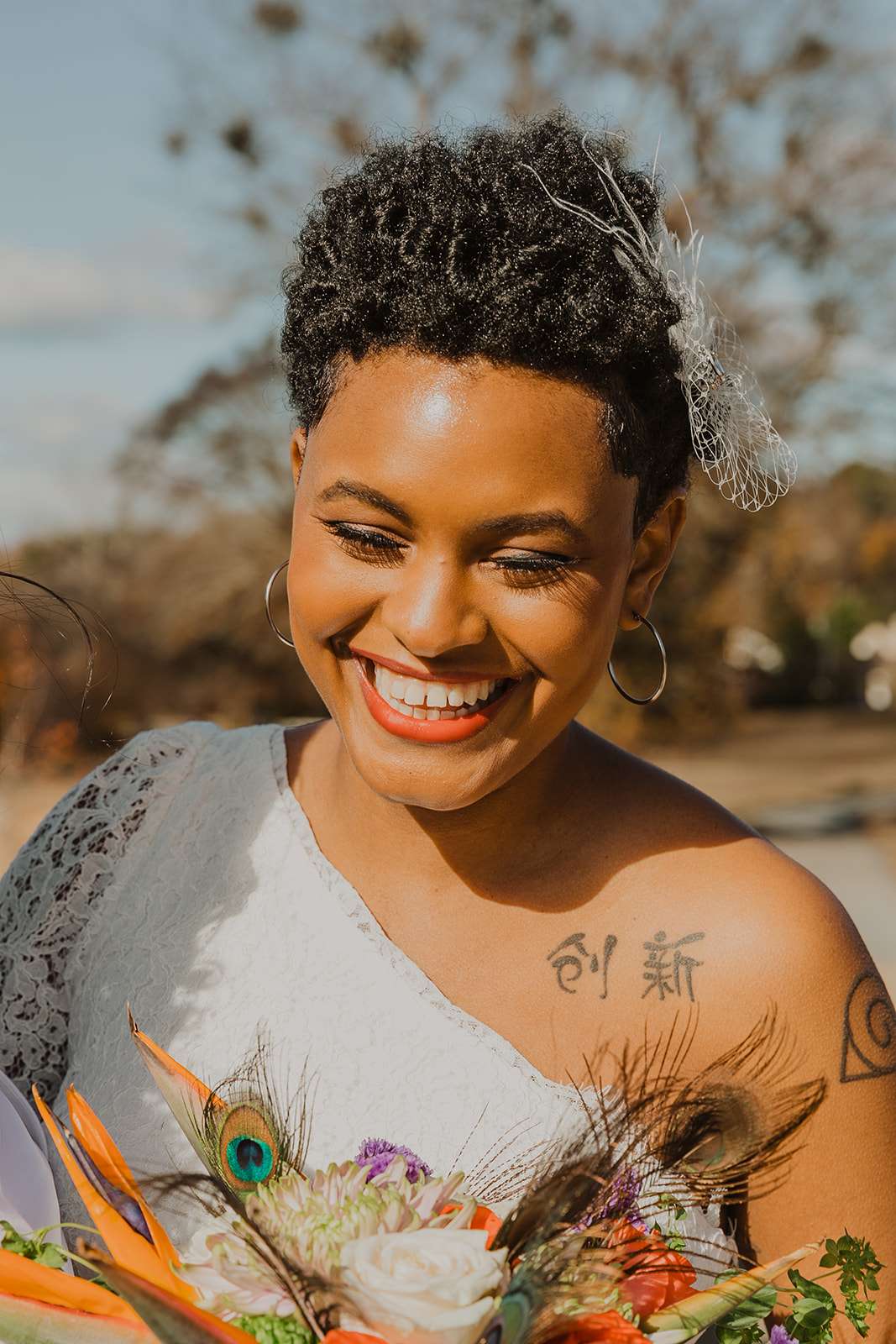 The bouquets they chose were very special. Katrina's grandmother's favourite flower is the Bird of Paradise so they wanted to incorporate that.
Even though they kept the day small and intimate, just focusing on the ceremony, there was still a lot to think about, "We now fully see why people have wedding planners!" they laughed. "Even an intimate wedding is so much work. The ceremony was held outside in a park, it was very windy! Afterwards we then had our photos taken."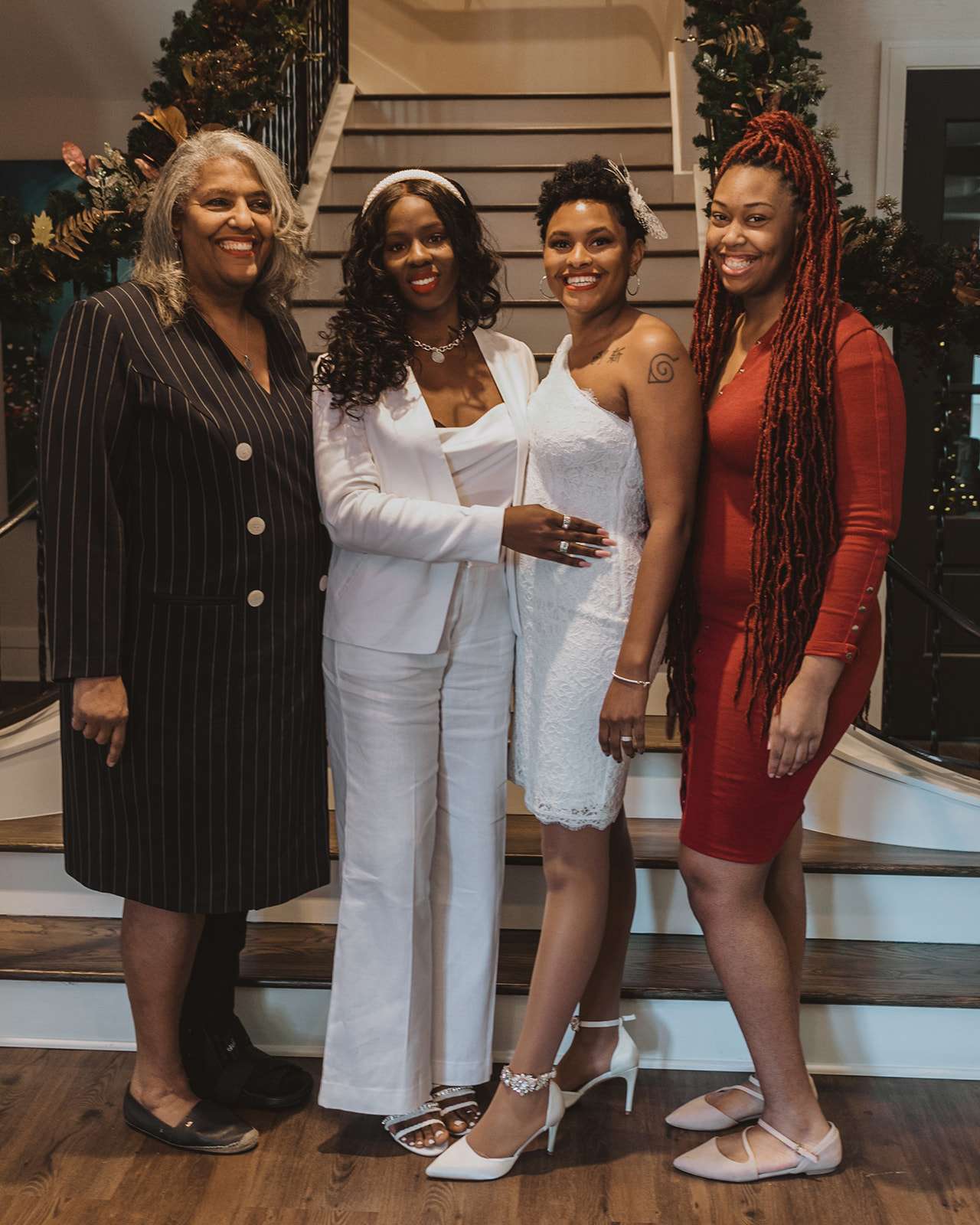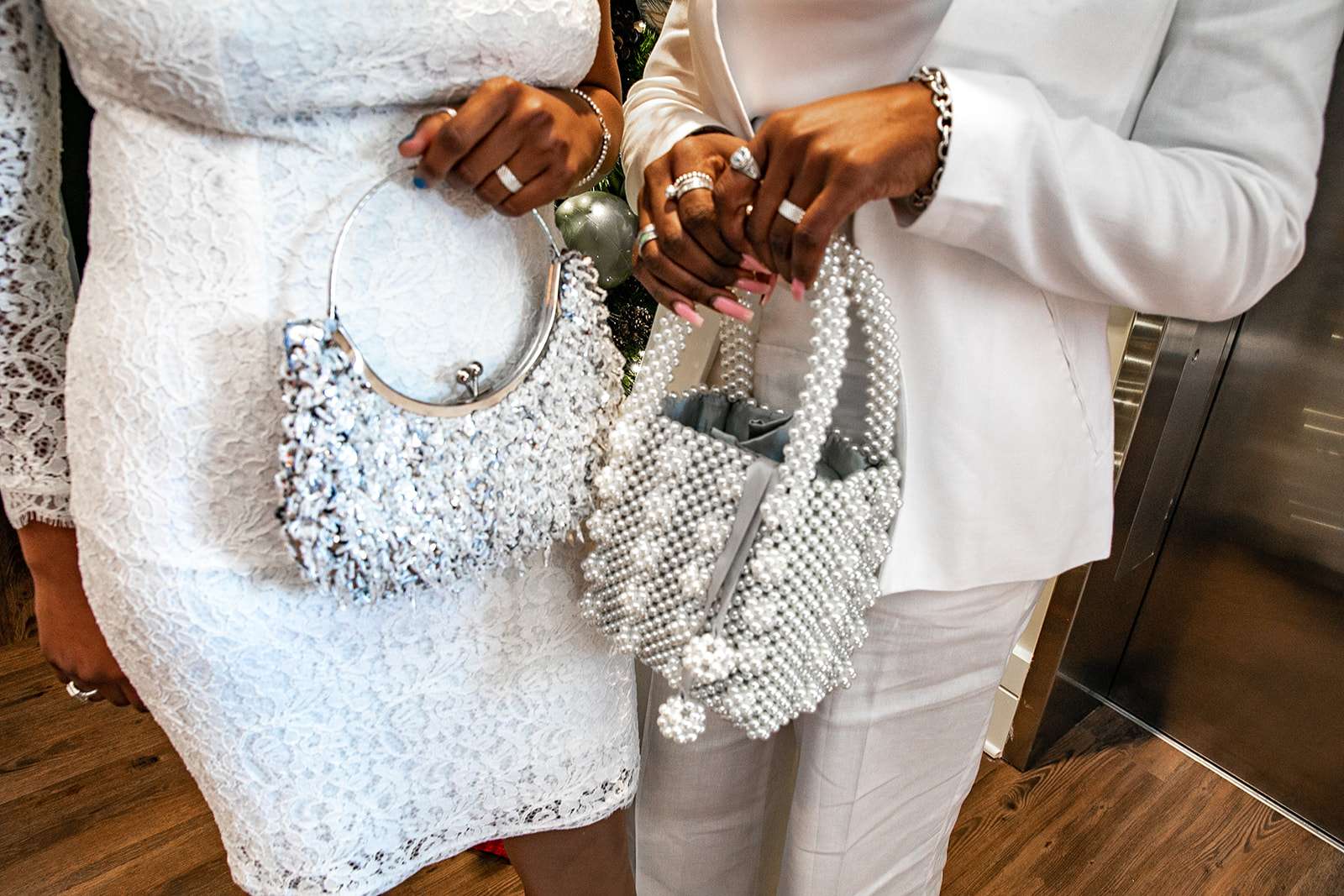 "The best thing about planning our wedding was the end result", said Katrina. "Everything worked out!", "I wholeheartedly agree", said Aerion. "It was so nice letting Katrina take the reigns and seeing it all come together."