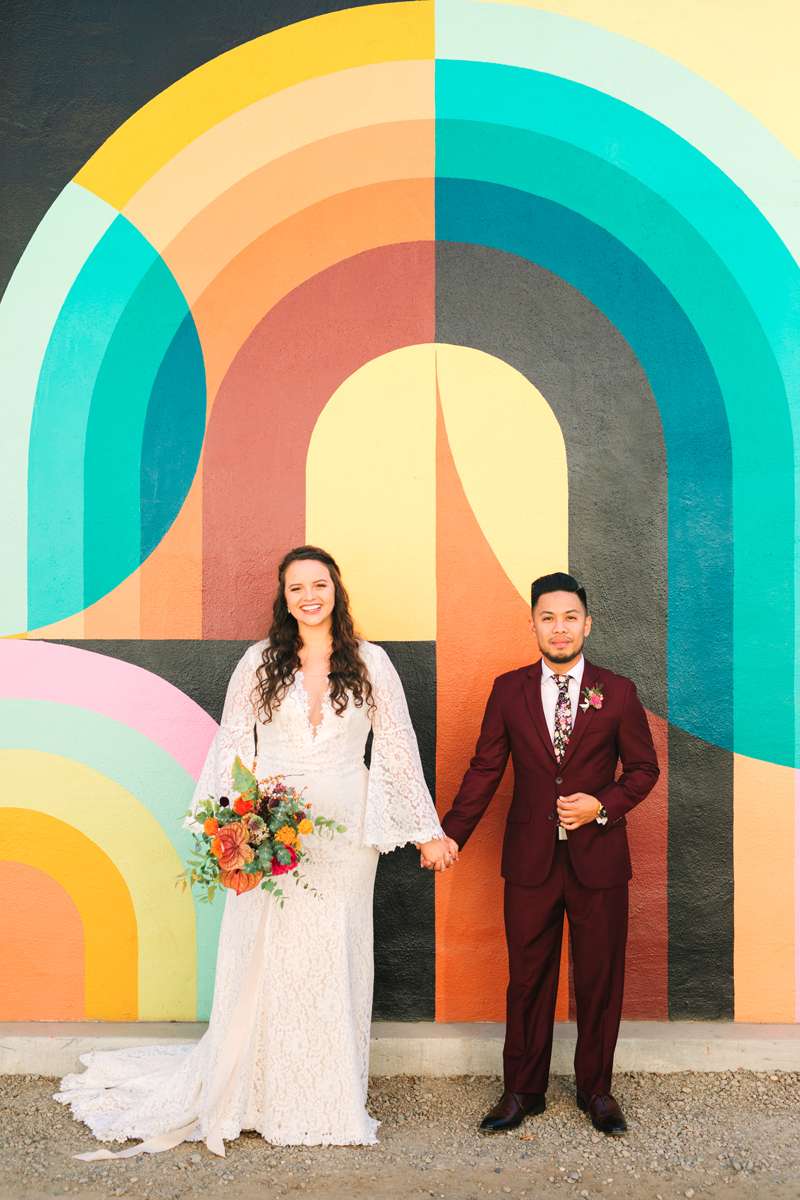 A colourful embroidered gown, brightly-hued bridesmaid outfits, a tribute to passed loved ones and lots of DIY details… yep, there's so much to love about Christine and Dominic's wedding. Married in October 2019, the pair planned a day which combined the autumnal colours of the season with heartfelt moments they felt really personal to them.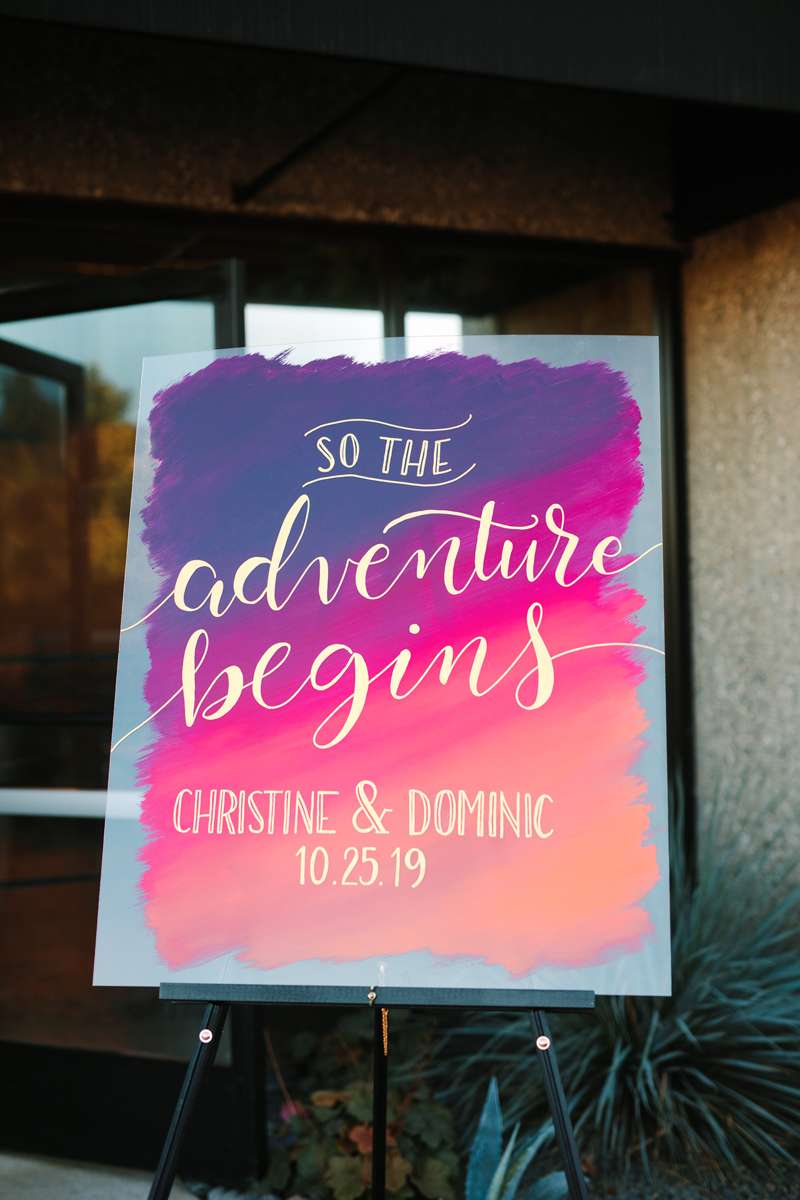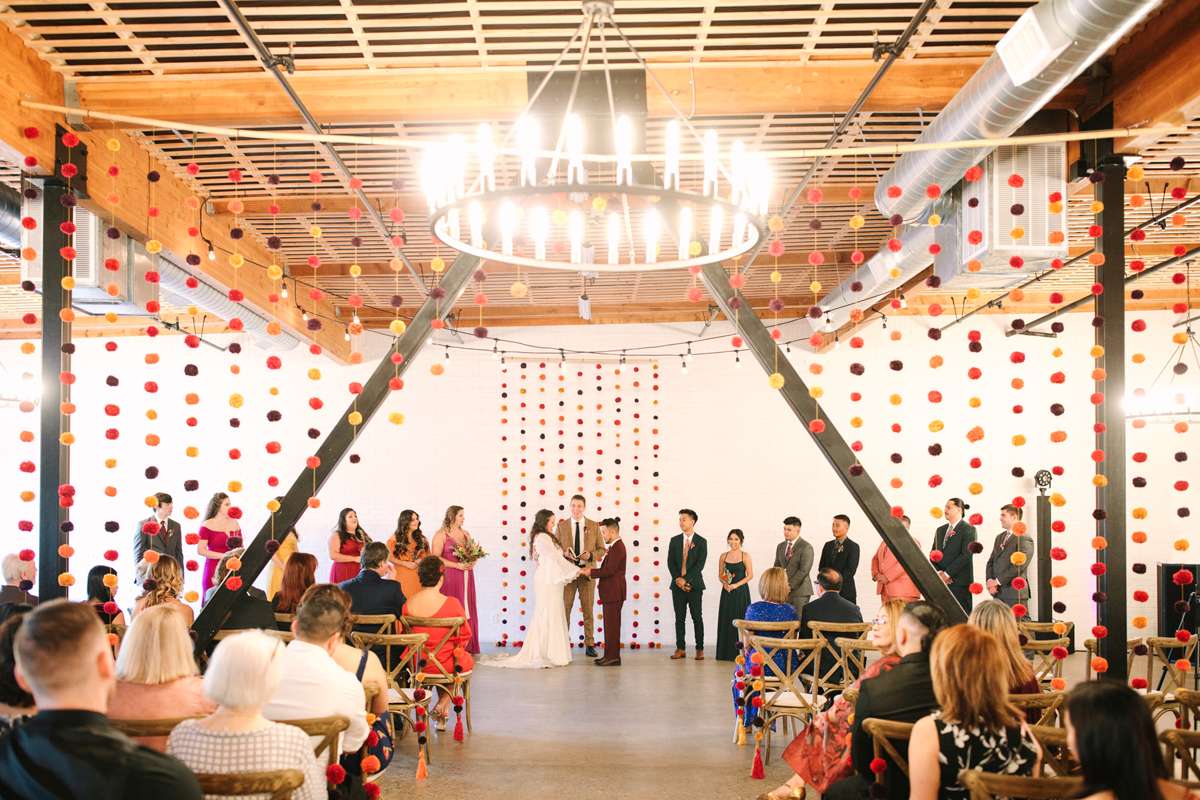 "I walked down the aisle with both of my parents to an instrumental version of John Mayer's Slow Dancing in a Burning Room", began Christine. "Sounds dark, but it's one of my favourite songs and I love this version. One of our best friends was the officiant and he shared a couple of personal stories of his and stories we shared with him about each other. Then Dom and I both shared our personal vows we wrote to one another. We felt the love for each other and from our family and friends all in that moment. It was so beautiful to experience."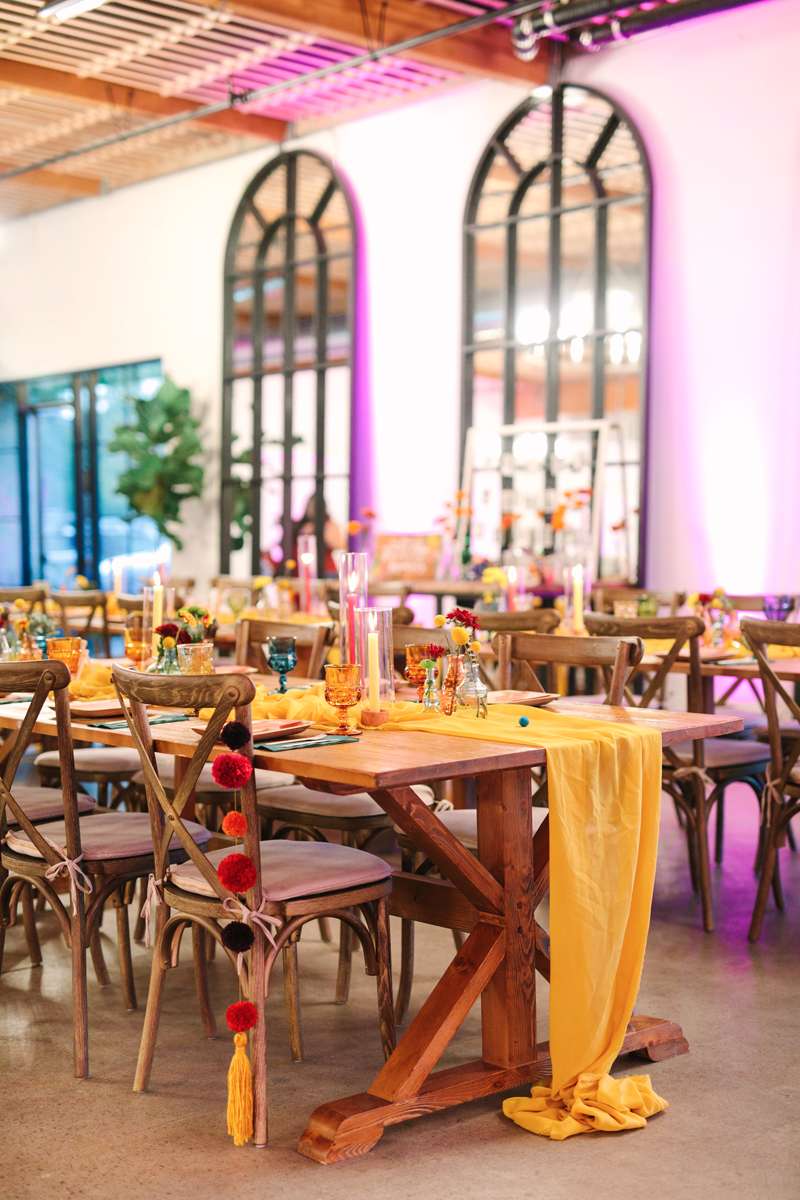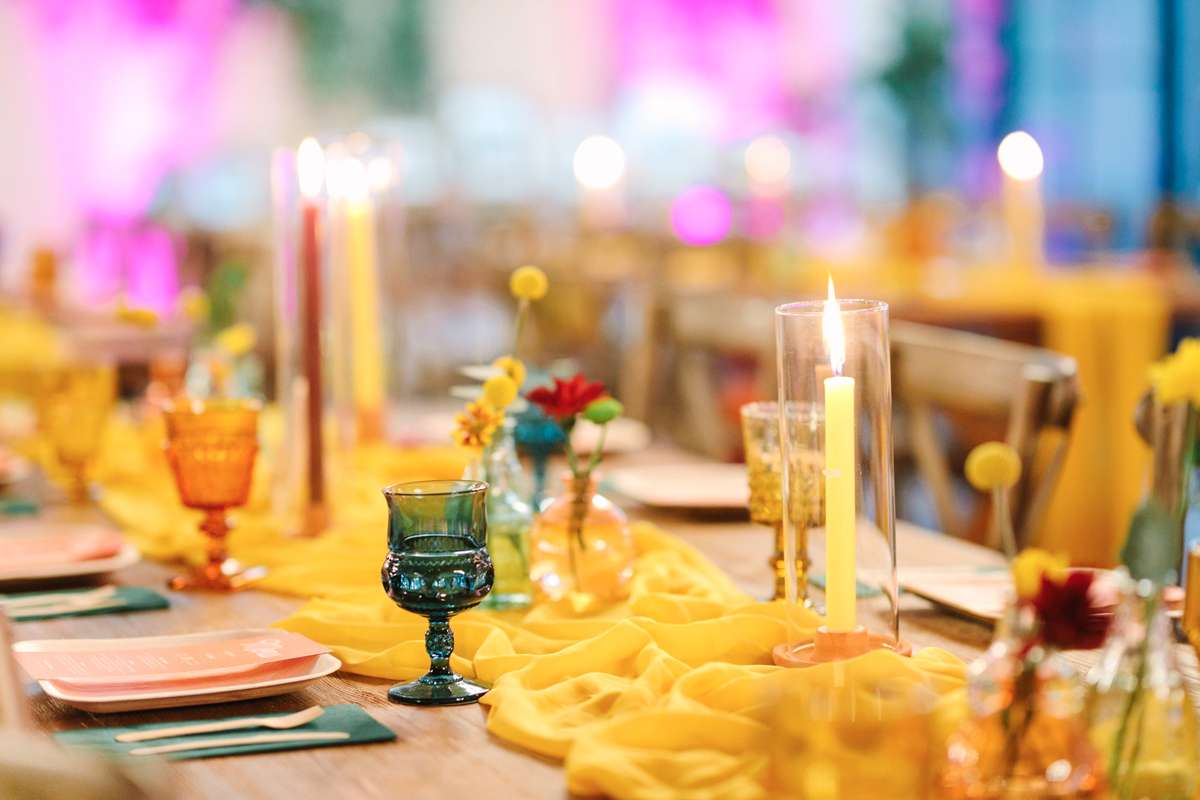 The day was held at The BLOC, an event's space in Roseville, CA. The couple made the ceremony backdrop, centrepieces, all the bouquets, the welcome sign, shot glass seating chart and candy bar themselves. "We saved money on flowers and the table settings". she said.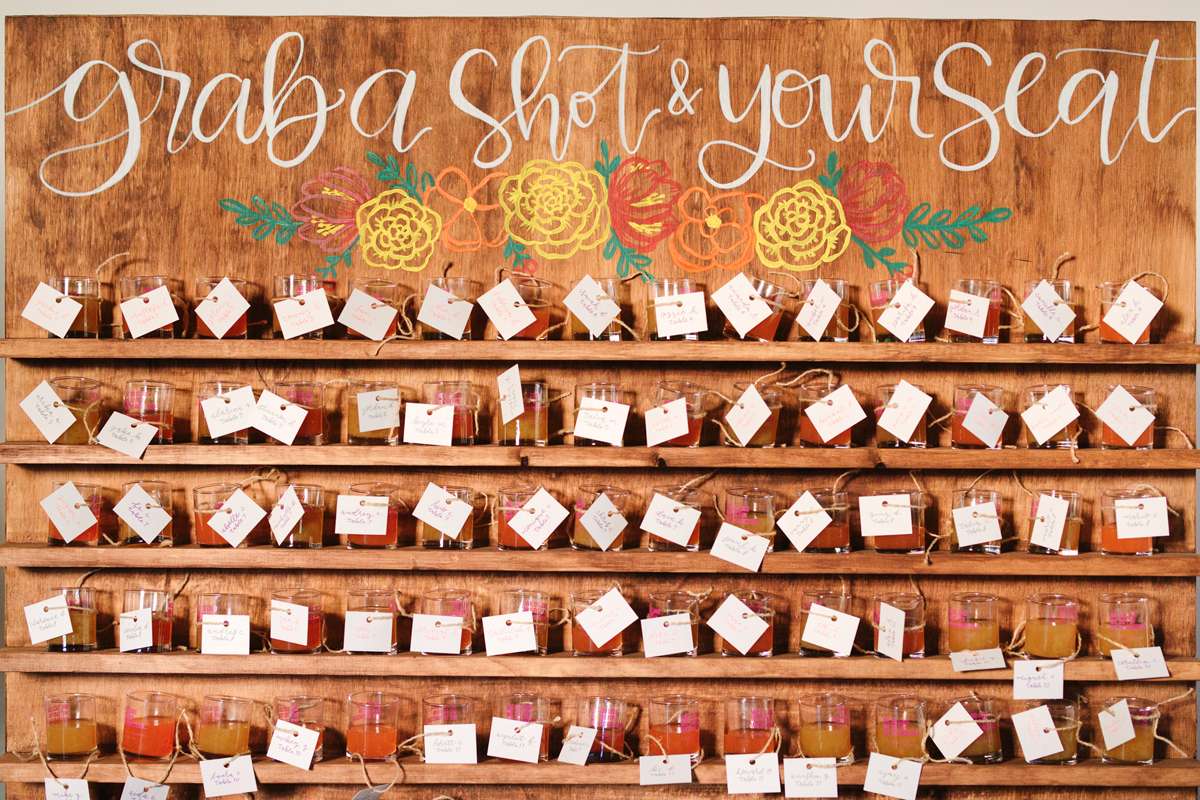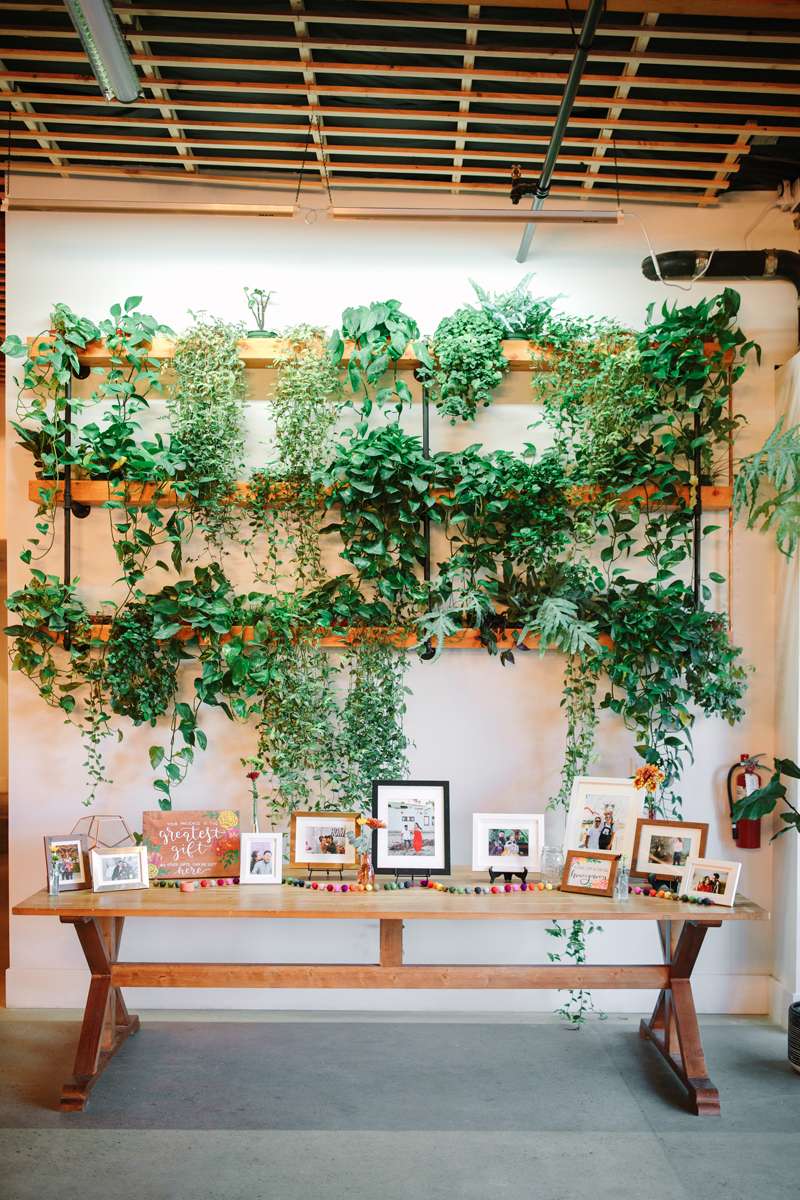 "I ordered a bouquet for me but the bridesmaids and the table settings were from SF Flower market and Costco. We had a food truck for dinner, so we wanted the table settings to be fun, but casual. We ordered bamboo plates and dinnerware off Amazon."
"Our favourite part of our wedding was being surrounded by our best friends and family!" she concluded. "I also LOVED my wedding dress. The day was just perfect and I wish I could relive it! I do wish we'd had a wedding planner though and I'd communicated with the reception space and day-of coordinator more before the actual day. It got very stressful the last few months!"