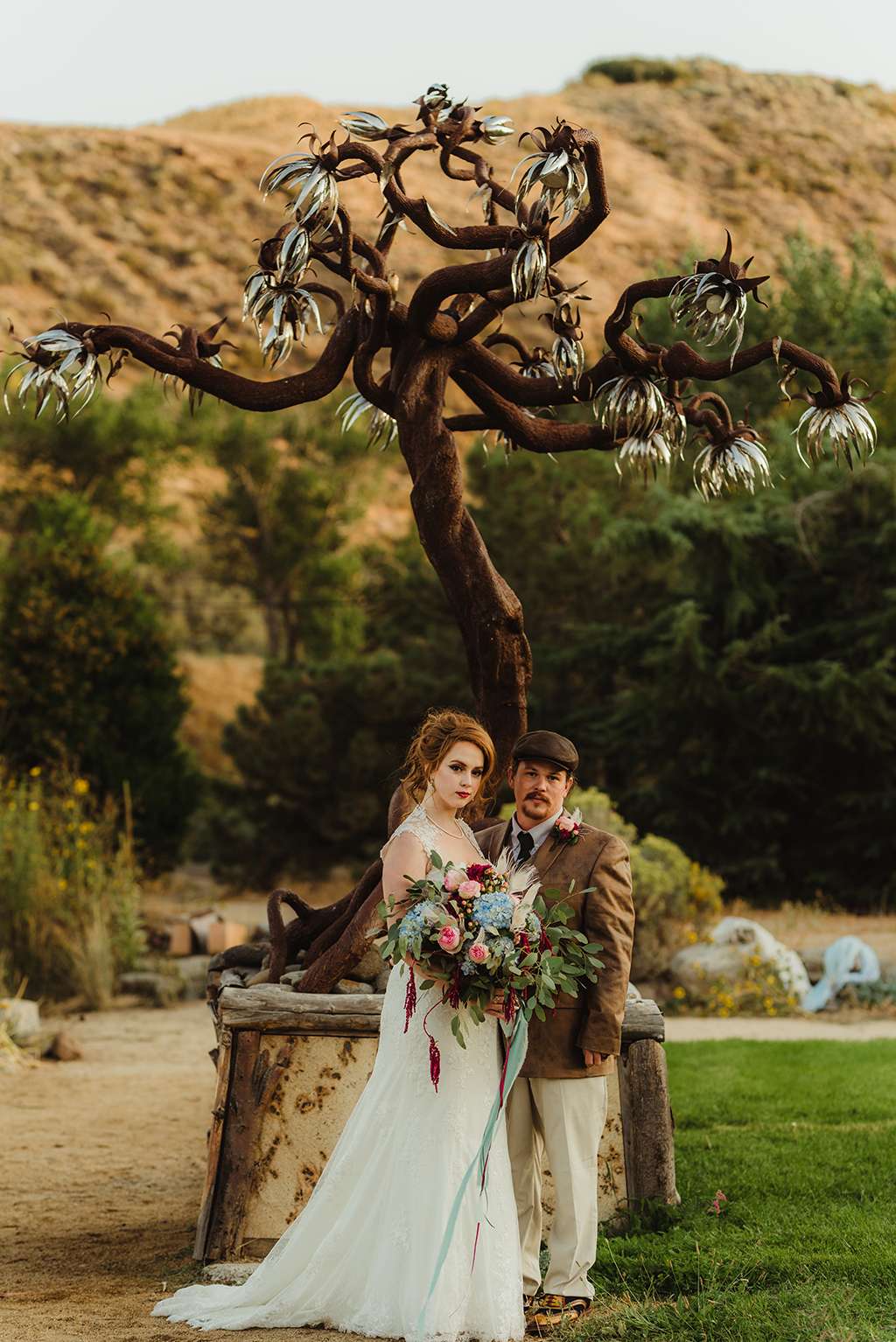 Amber and Ben's eclectic and romantic September wedding was held at River School Farm in Reno, Nevada – a self-sustaining co-home community that was one of the most magical venues they were able to find. As a studio and tattoo artist, Amber was keen to put her own stamp on their day and also liked the idea of only having decor that could then be used in their new home, or items that could be used a piece of art.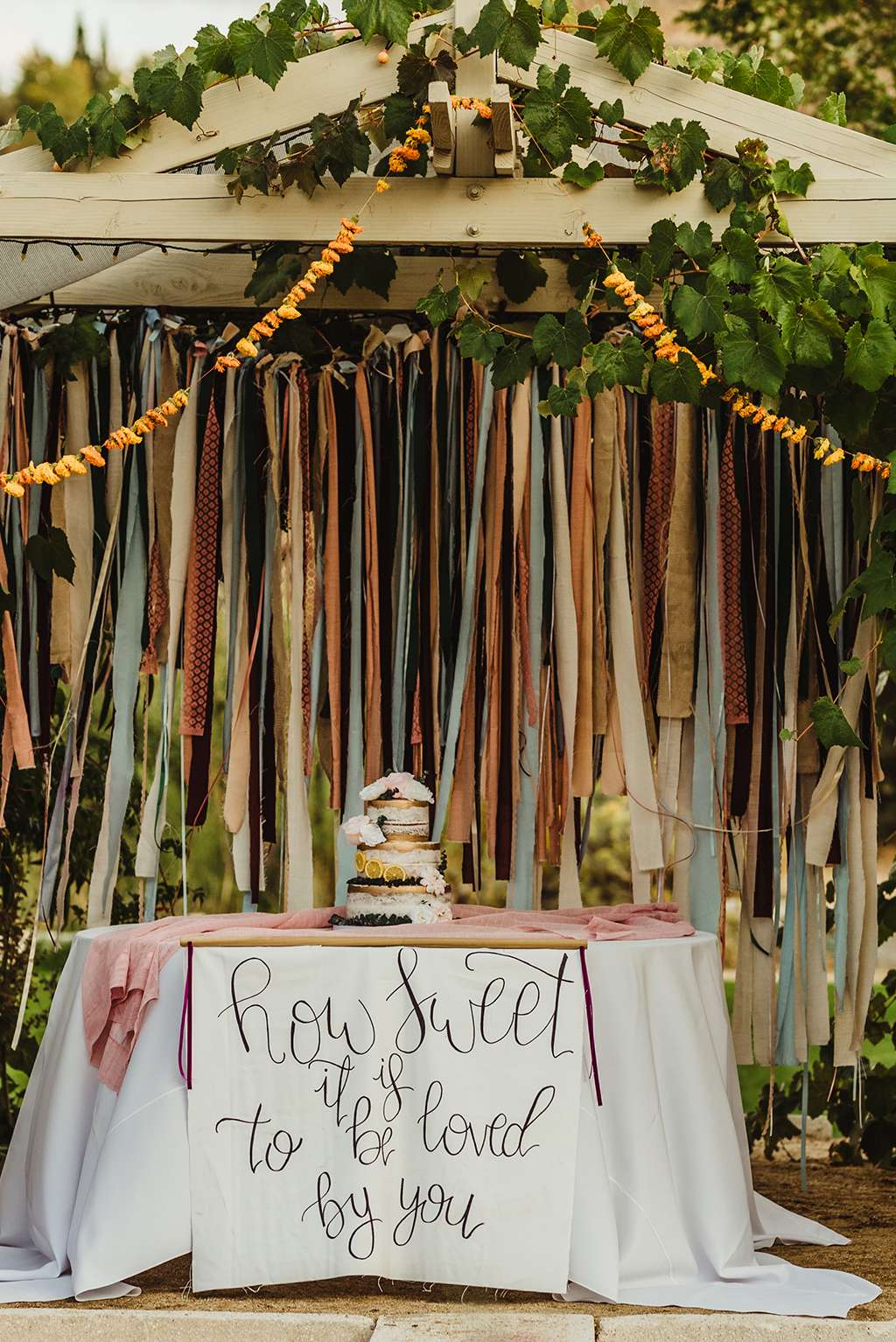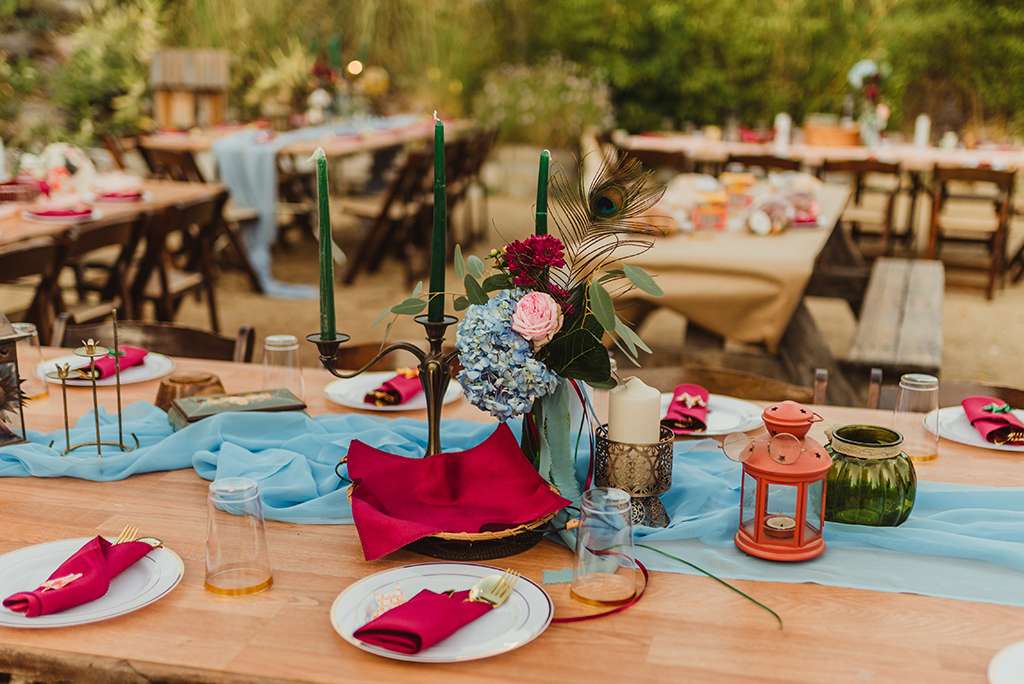 Each tablescape was a unique collection of found objects from thrift stores, and every decision for the wedding was handpicked by the bride with their guests' comfort and needs in mind. She made all the backdrops and signage, all stationery and origami, even embroidering a pocket square for Ben's suit. She made all the flower arrangements by buying wholesale from Fifty Flowers, and made memorial photo frames to hang from her bouquet. She even made her blue veil herself.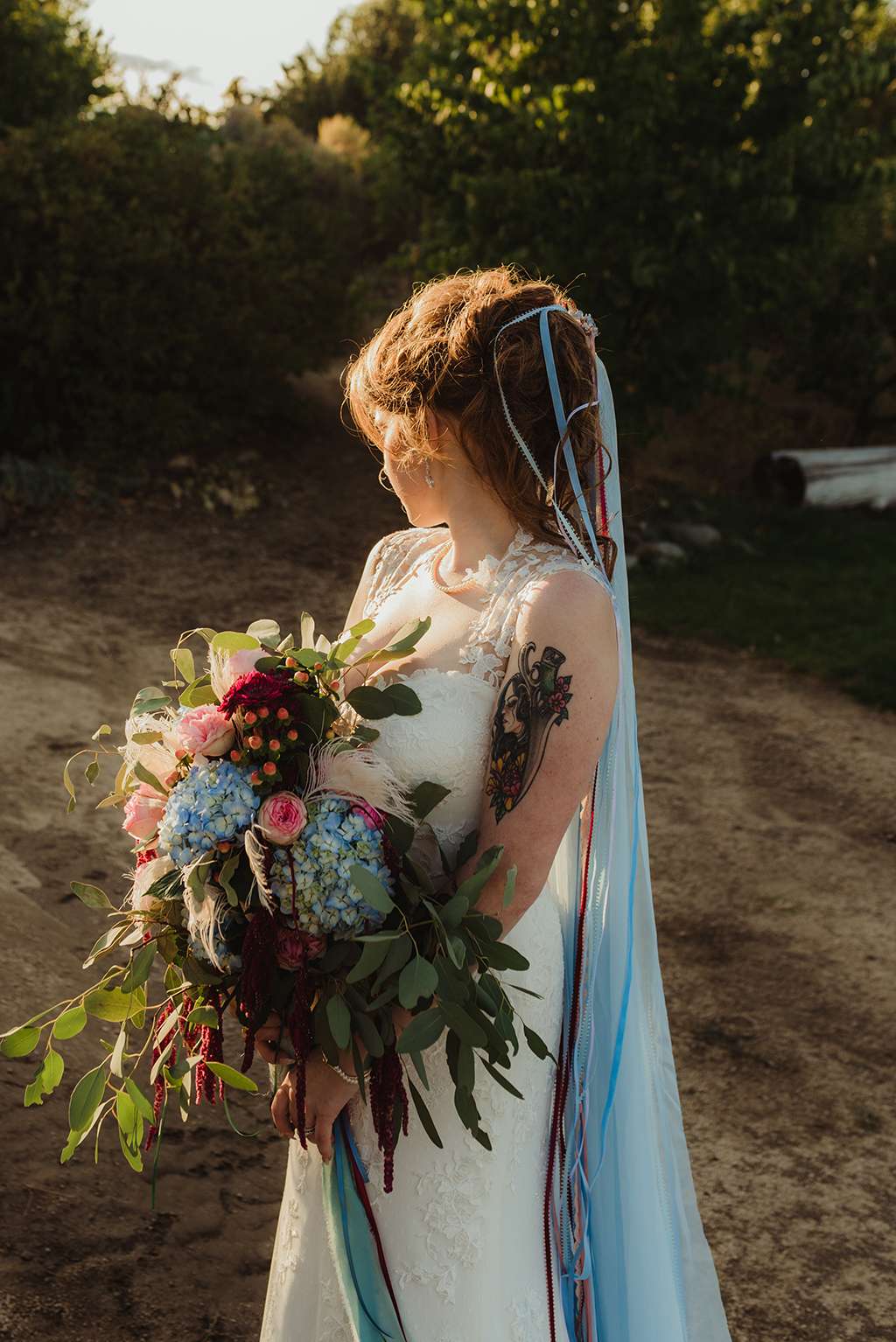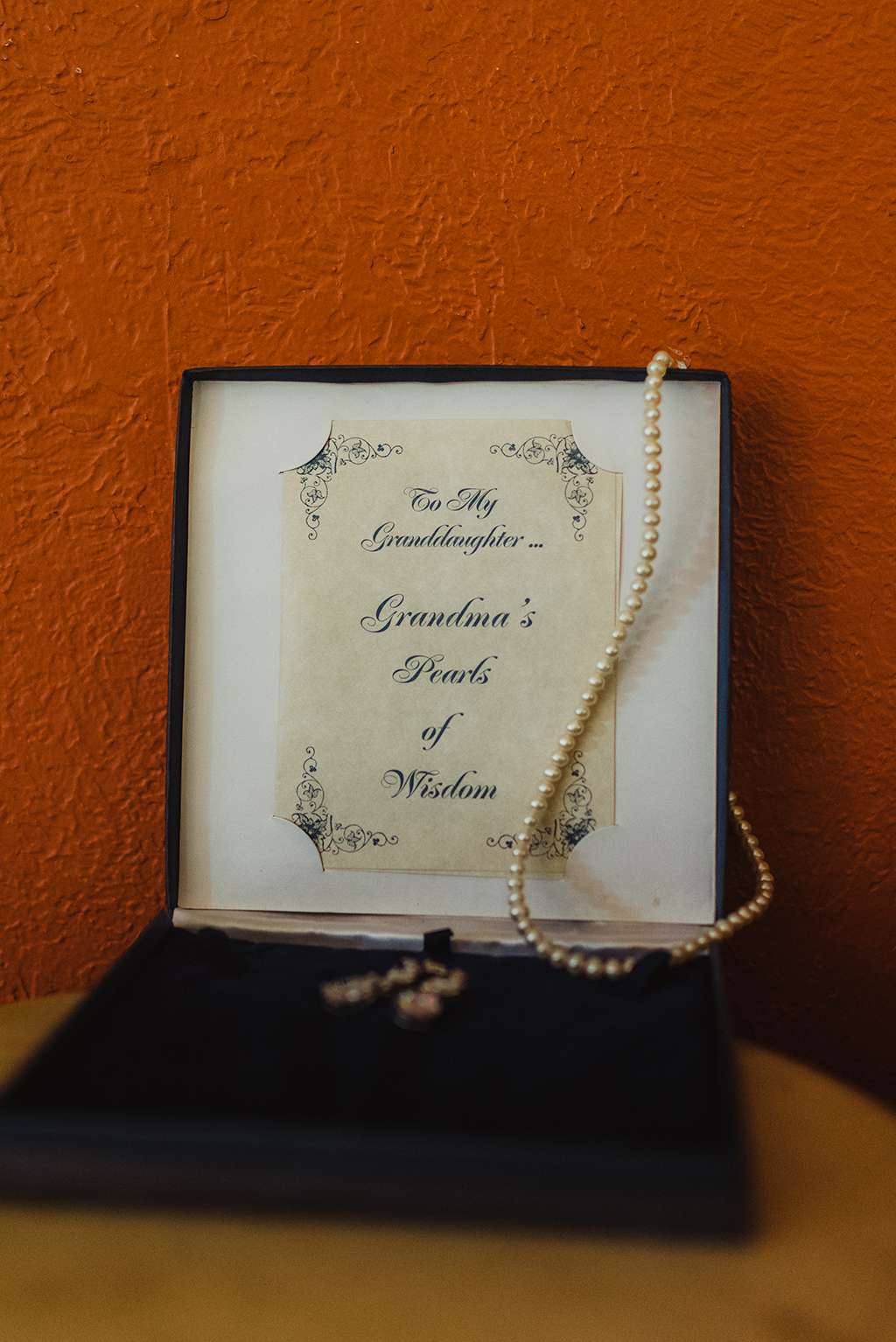 A local home baker made their red velvet and coconut and lemon and blackberry cake, and for catering their had a family BBQ with Grandma's home cooking for the sides and the groom's brother in law manning the grill.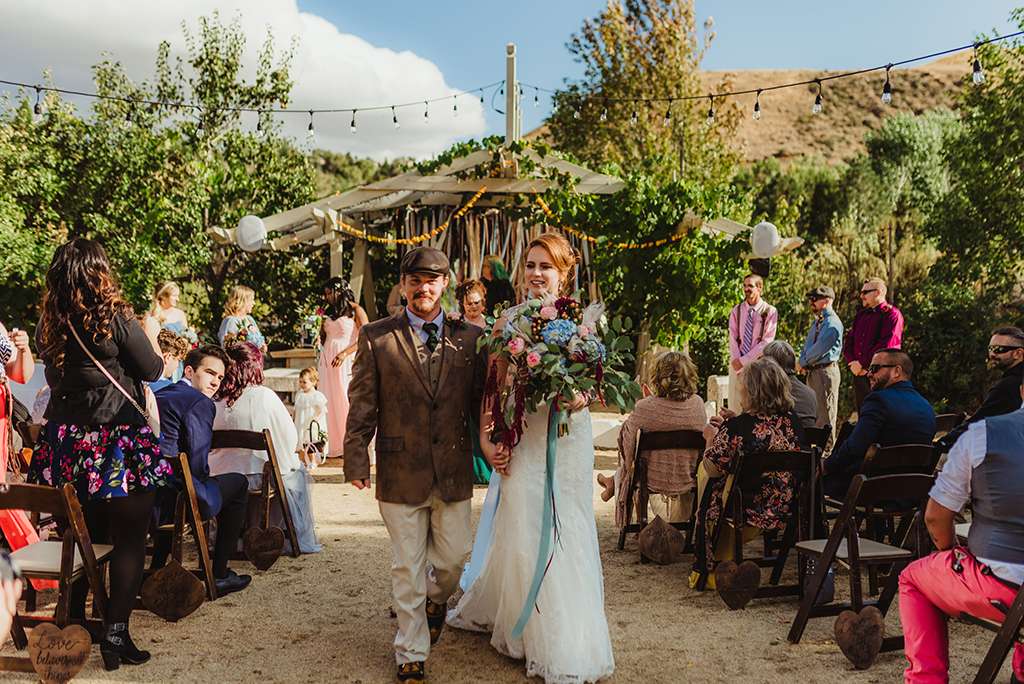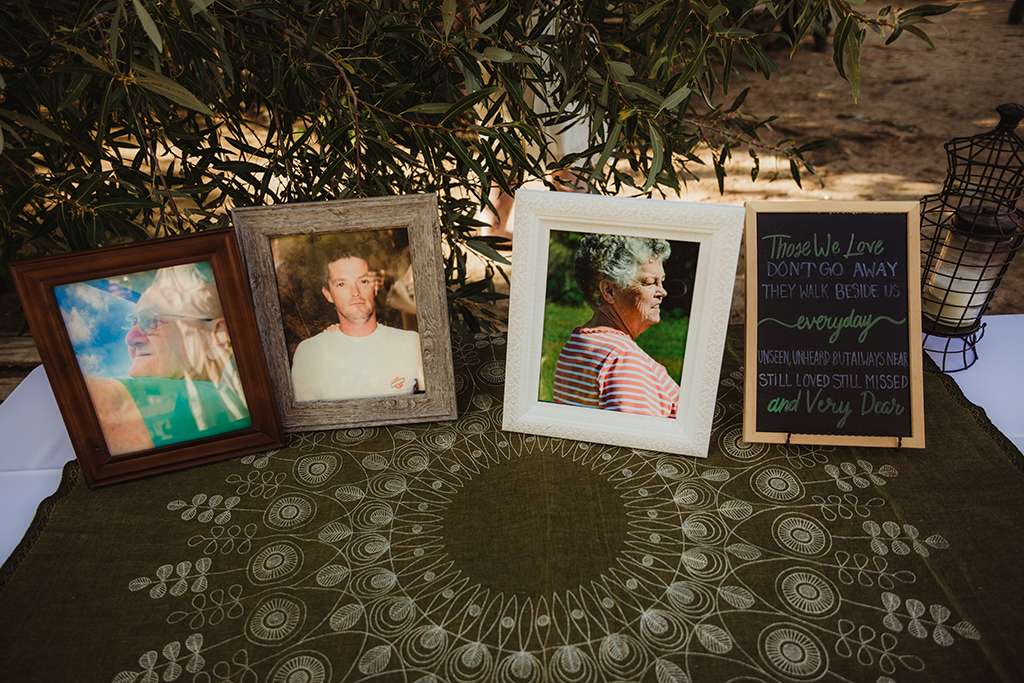 Their ceremony was device free and intimate, with their closest friends and family present. The wedding party walked down the aisle to an acoustic version on Stars Fell on Alabama, and Amber walked out to a version of La Vie En Rose. The ceremony itself took place in a cobblestone amphitheatre decorated with an ivy covered arch and dried flowers that were left by the community that live there. With a soundtrack of running water from the nearby river, Amber watched Ben choke back a tear but regained composure after making eye contact and they were finally married by the groom's cousin.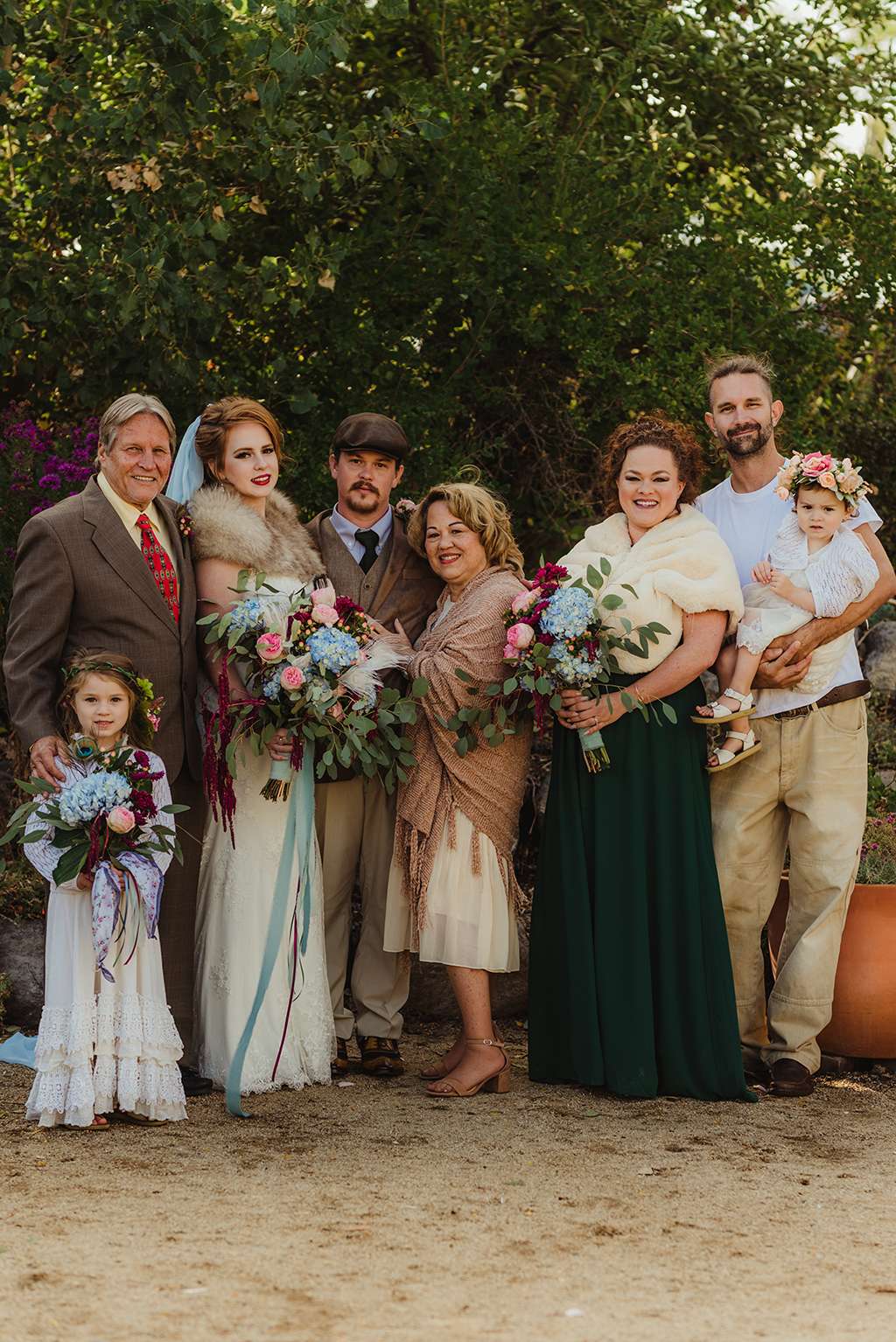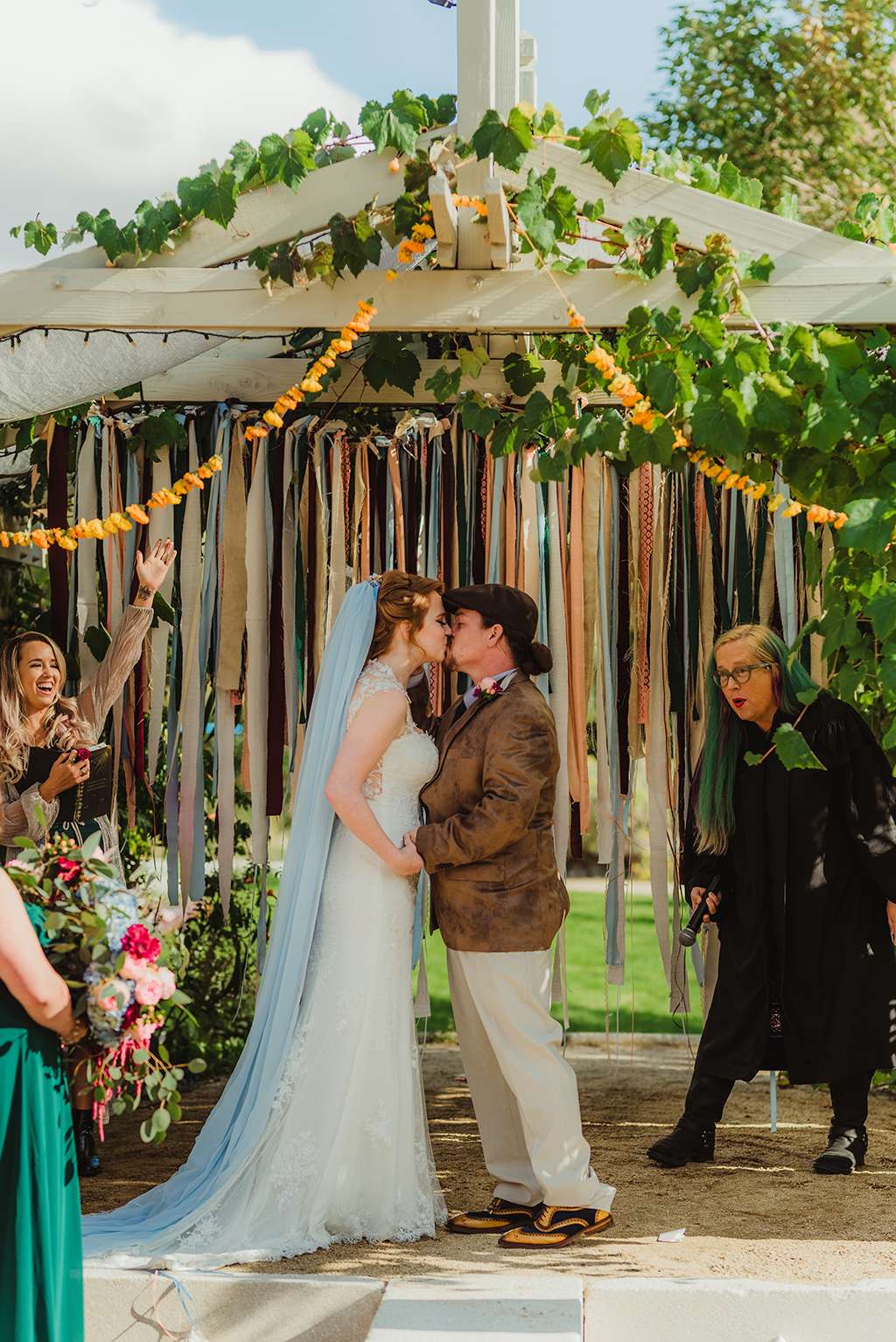 Their biggest expense in their $8000 budget was between the venue and the photography, which the couple prioritised above everything else as these were the most important elements to them. They saved on decor, and cooking all the food themselves, which although prepping both was stressful and took up a lot of their free time, they don't have any regrets with how they delegated their funds.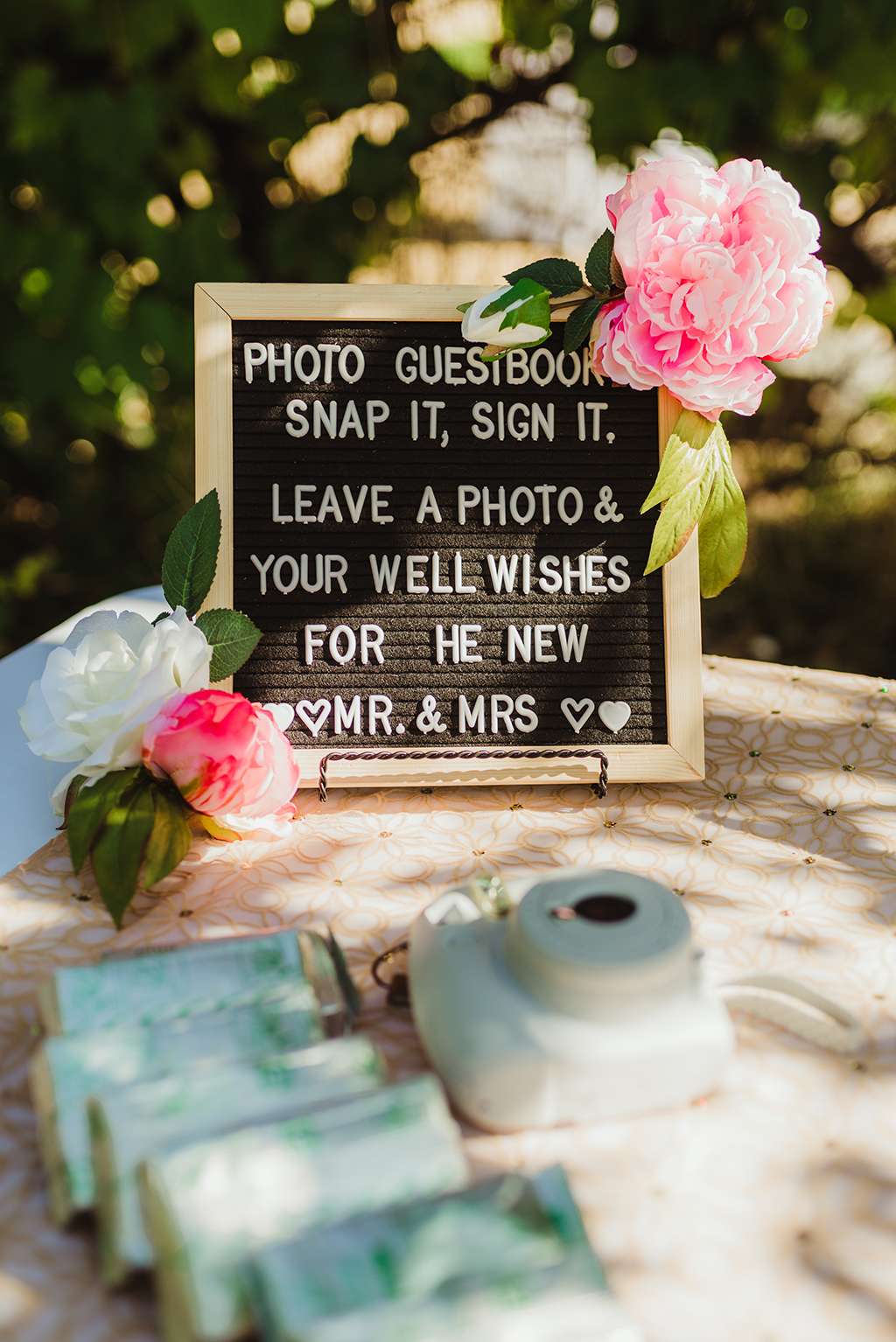 "The wedding was everything we could have asked for and more," Amber told us. "I think this is because we did not settle on anything and really stayed try to who we are as people. My advice to future couples would be to do it how you want it so you don't regret it later, and don't spend an arm and a leg on silly things. Everyone's wedding should be as unique as they are."