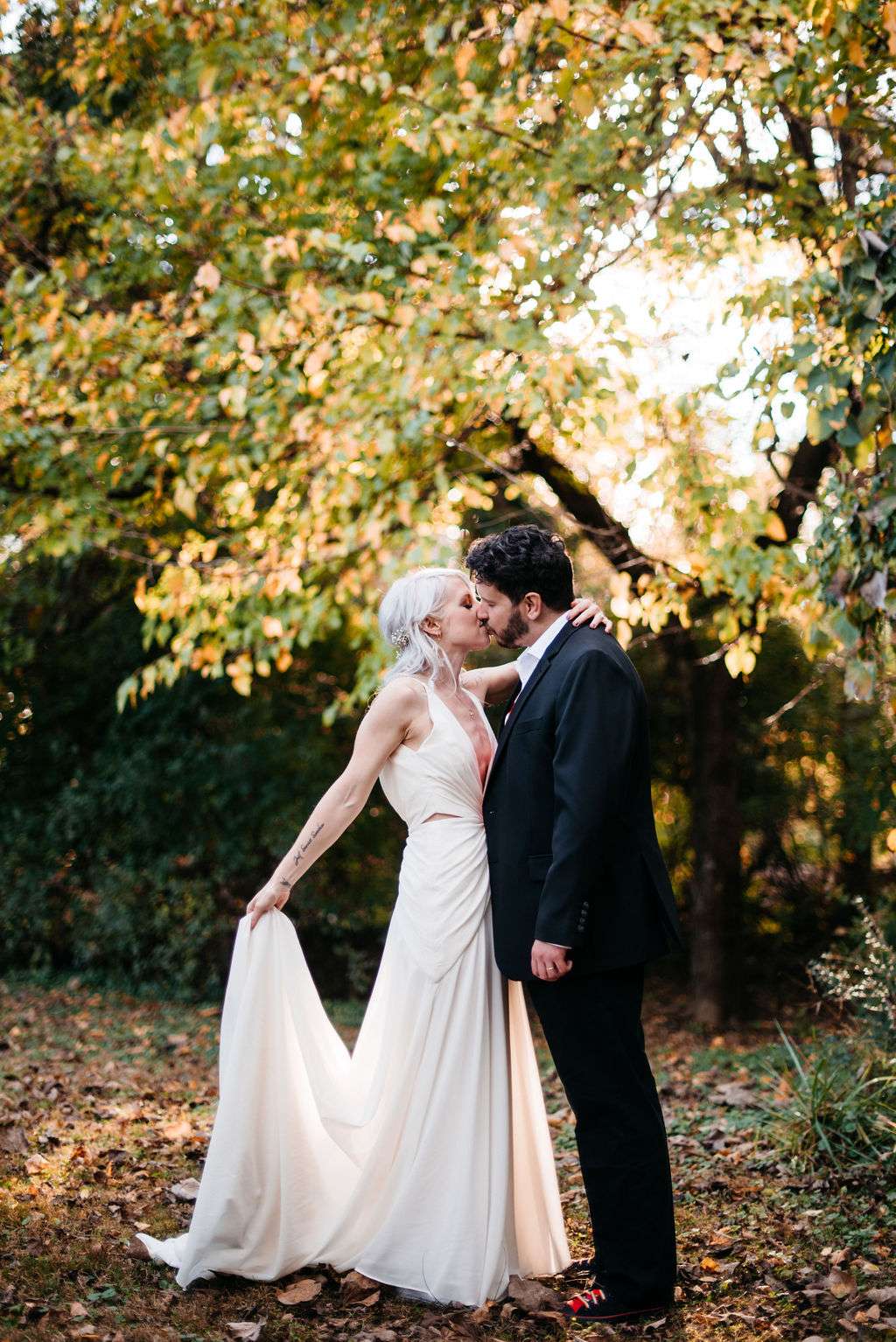 Julie and Peter's October 31st wedding was held at a park, local to their home. They used the park's nature centre (which is actually where they first met. The bride was giving a talk about the black market wildlife trade in Southeast Asia) to host their food and drinks, but the majority of the day was outside. Their wedding date was also four years to the day of their first official date.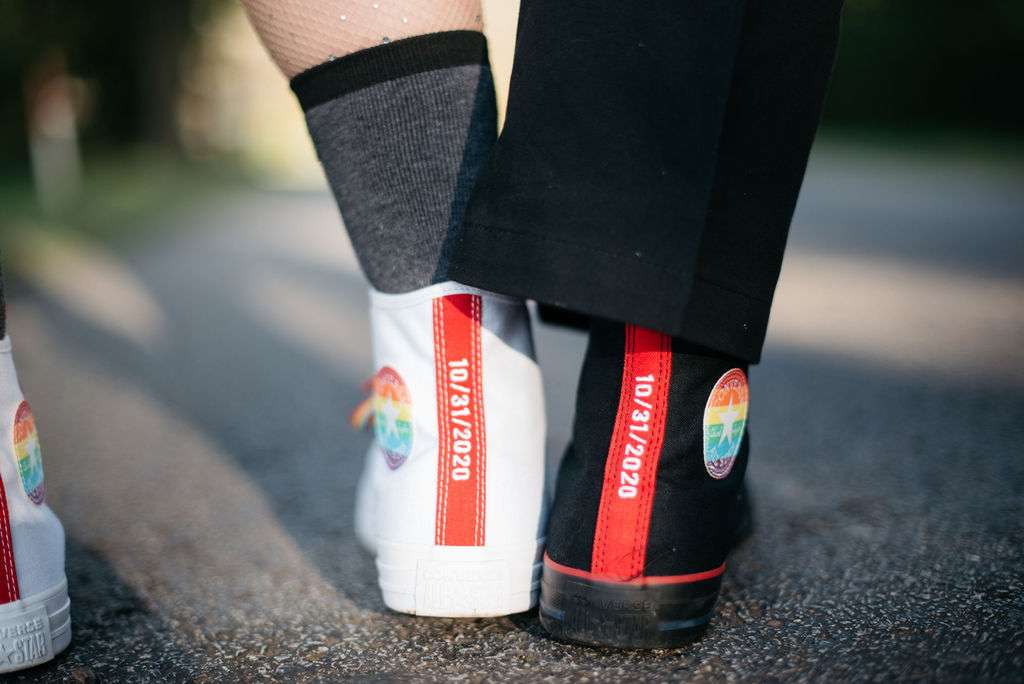 "Our wedding theme was if Jurassic Park was a theme park full of cats on Halloween", the bride told us. "We also brought our values of justice and equity into the
wedding in a variety of ways. It was important that we did not reproduce common
patriarchal wedding norms so that our marriage got off on an equitable footing. We tried to weave messages of love and equity, both explicit and implicit, throughout every aspect of our ceremony and reception."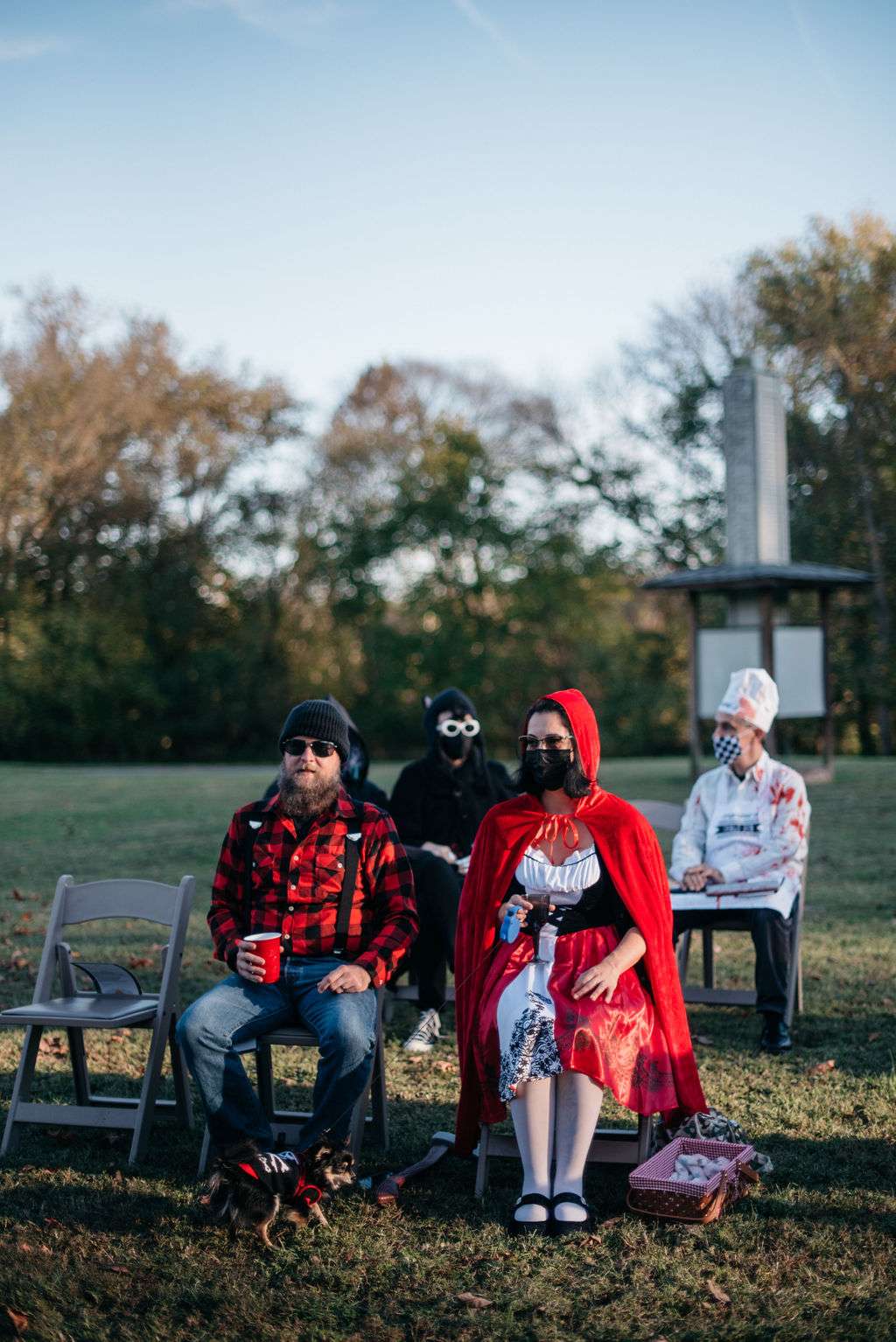 "None of our activities or wedding roles were gendered and we tried to avoid the
traditional sexist clichés. For instance, instead of throwing a bouquet, I threw a stuffed cat that anyone could catch and it represented the next person to adopt a cat."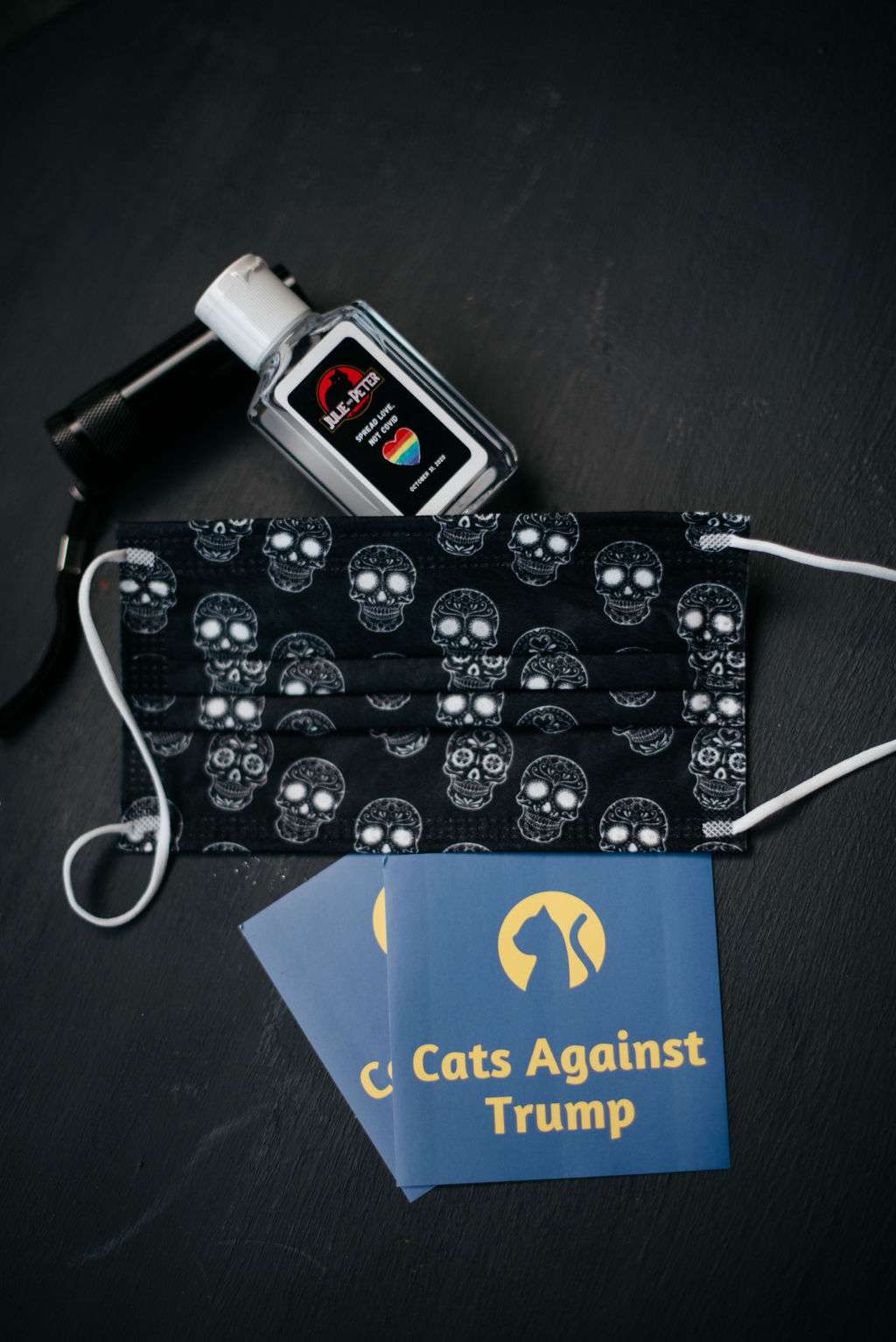 Their first priority was to have a ceremony that affirmed who they are as activists fighting for a more just society and love as a practice necessary for social change. Their friend Sheri, who Julie met through through caving trips together around Tennessee, led the ceremony and wove these ideas throughout. They wrote their own vows and Peter's Best Person read from Bell Hook's All About Love.
Keeping their wedding to just 25 guests also meant that a lot of it was DIY. Julie continues, "Peter made the vest that he wore which was reversible for the ceremony and reception. Our planner, Paige, made most of the decorations, painting wine bottles and sticks for centrepieces. We also ordered the flowers in bulk and made arrangements and the bouquet on the morning of the wedding."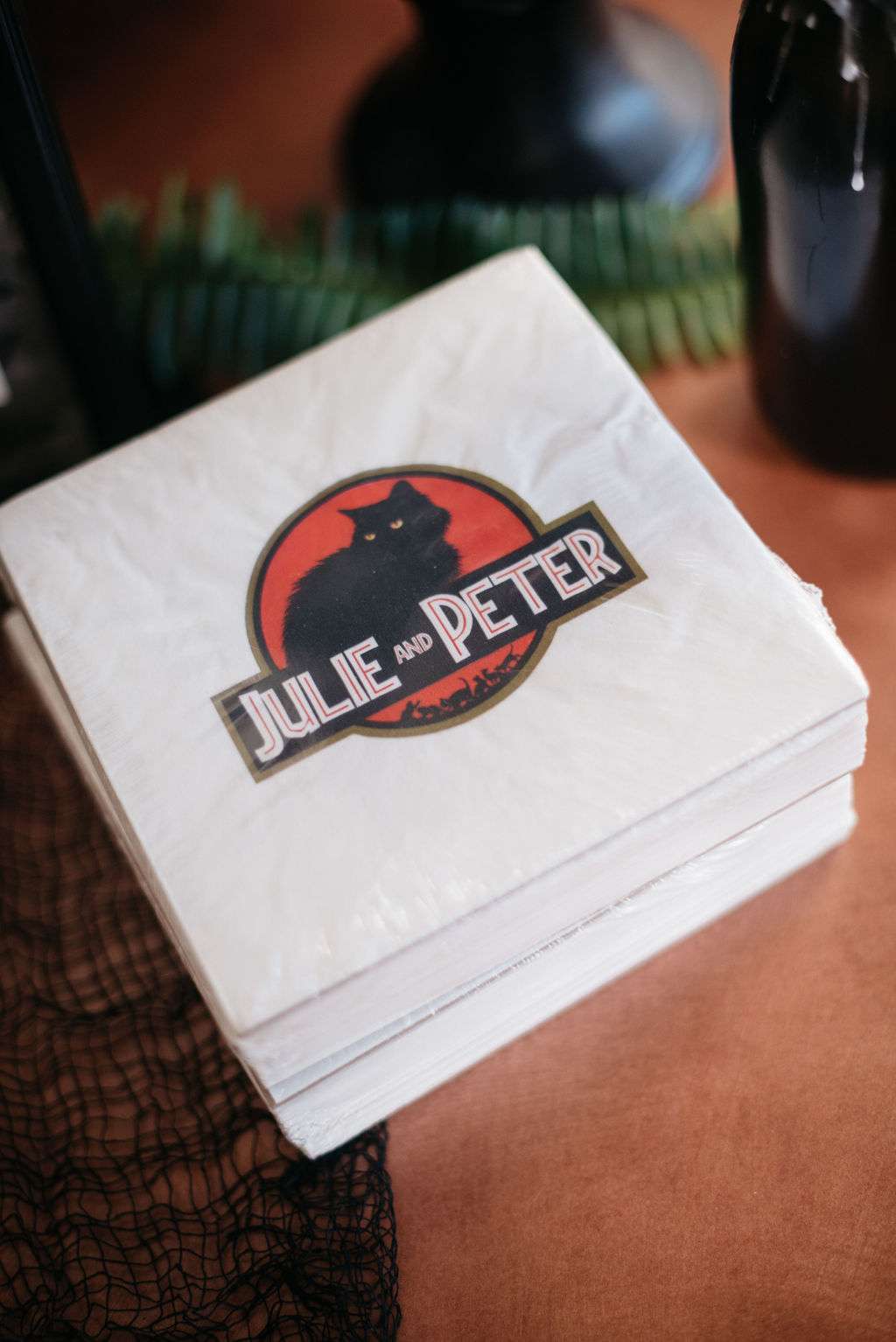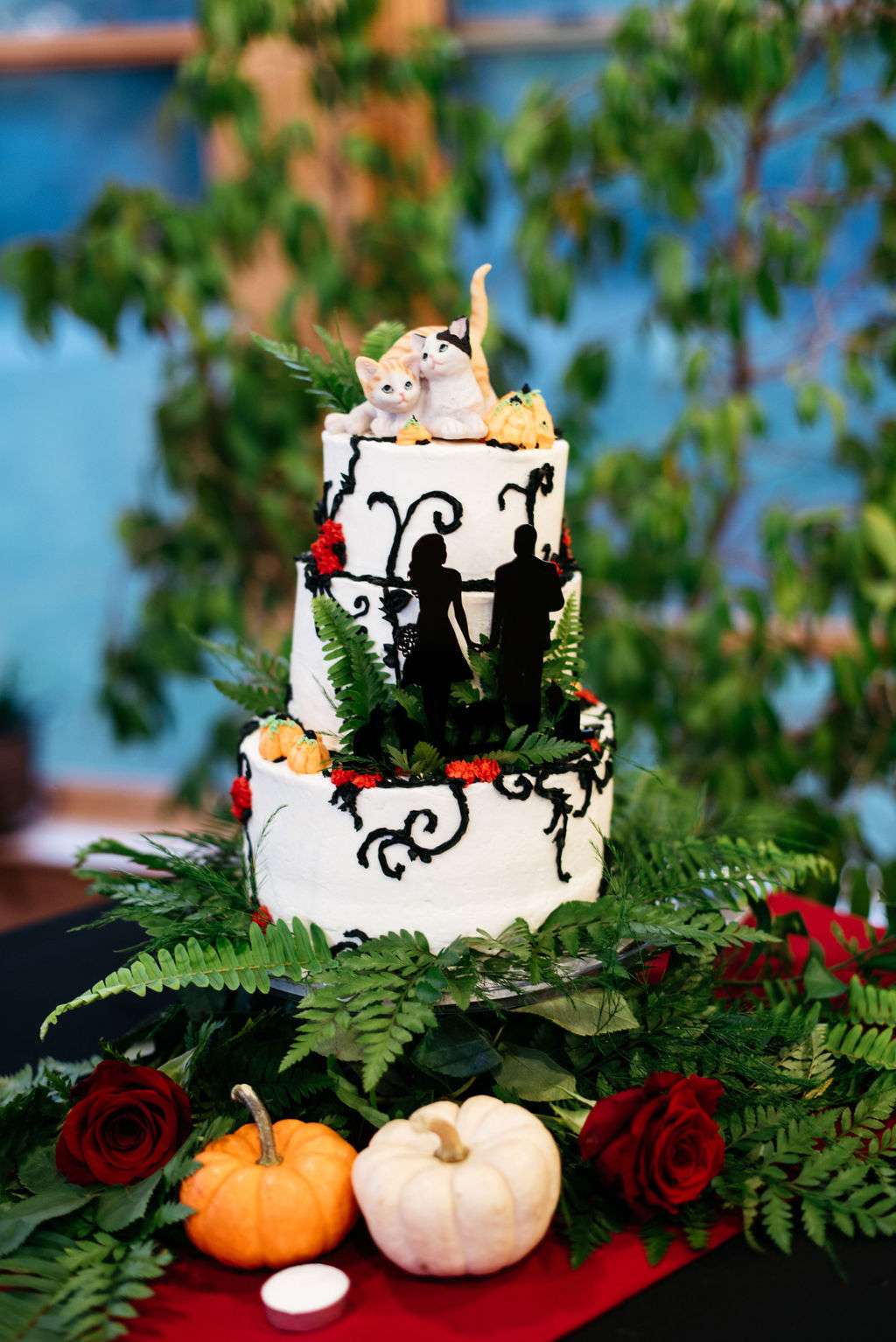 "Have the wedding YOU want, not the wedding that people expect you to have", she concludes. "We had familial pressure to include certain aspects of their faith tradition in the ceremony but those do not fit with the ceremony we wanted. If we would have compromised, the ceremony would not have felt like our own. It is more important that your wedding be about your relationship than it is about tradition."