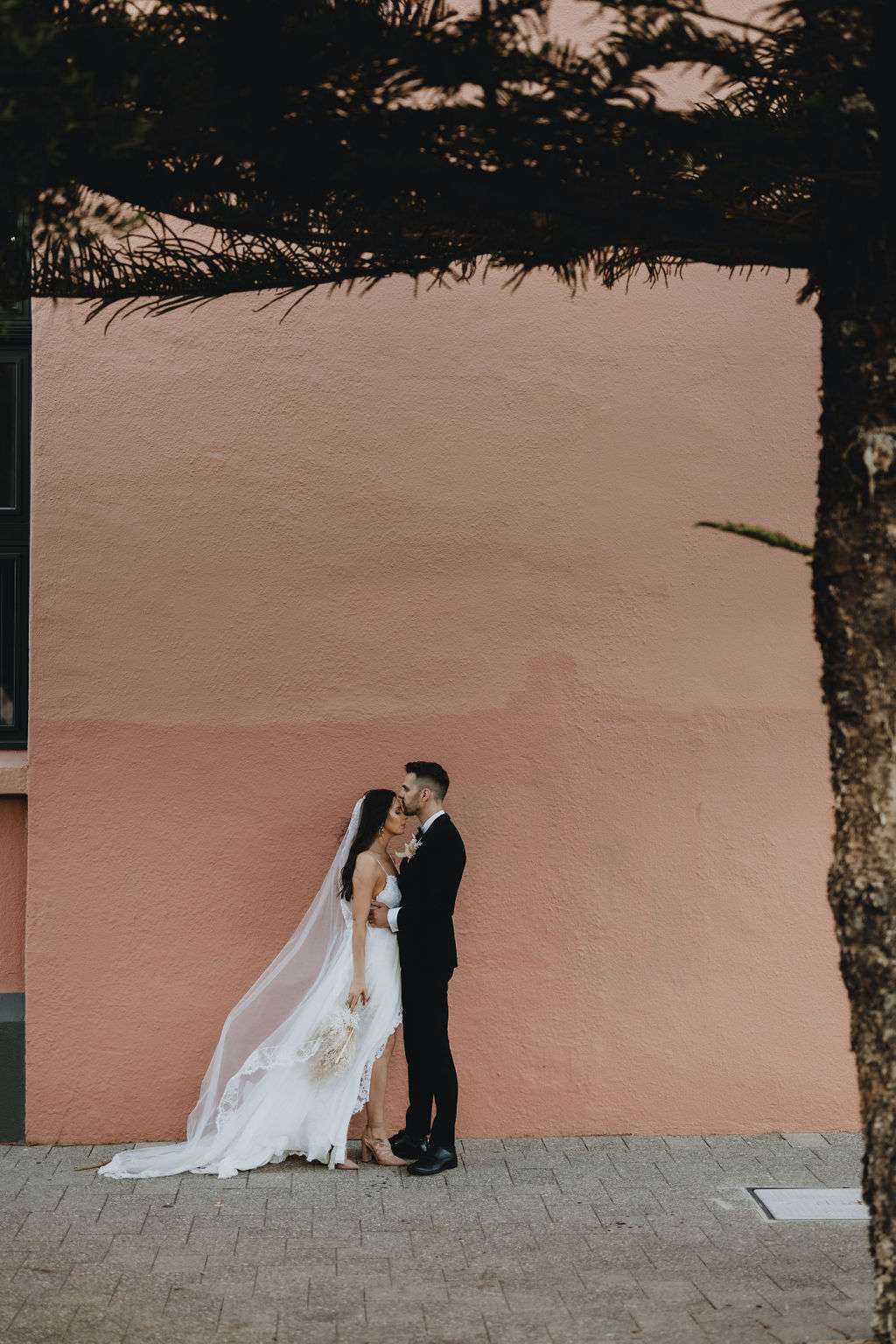 Kirsty and Luke didn't want lots of fuss for their January wedding, but an elopement wasn't quite right either. They wanted their parents to be able to see them get married so they decided to have a tiny wedding with just their families. The day was literally just them, both sets of parents, three of their siblings and their 18-month old son.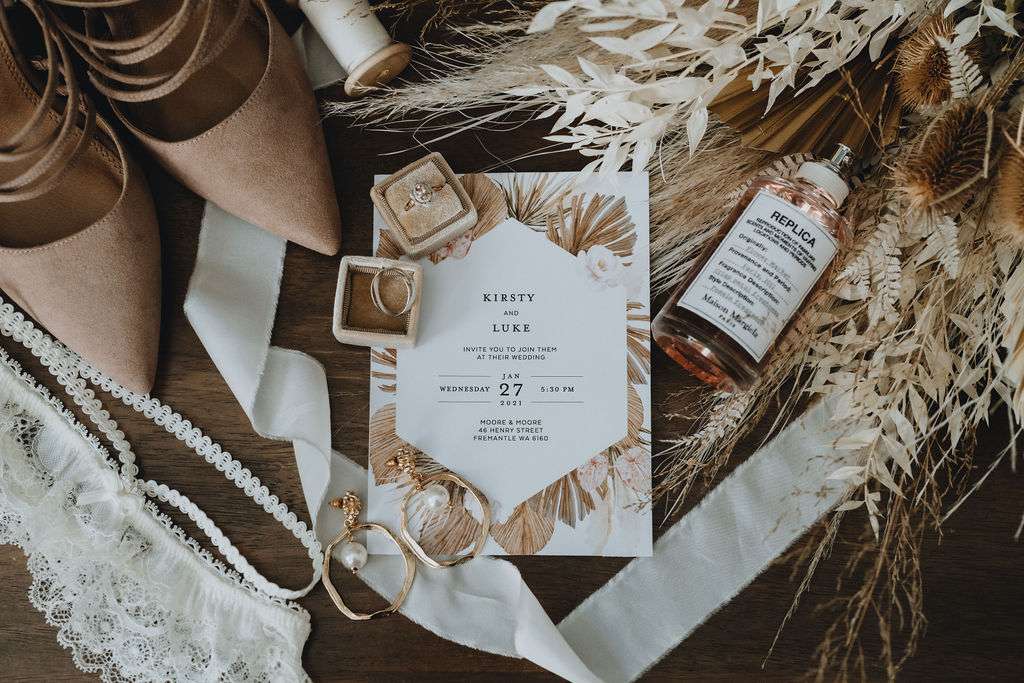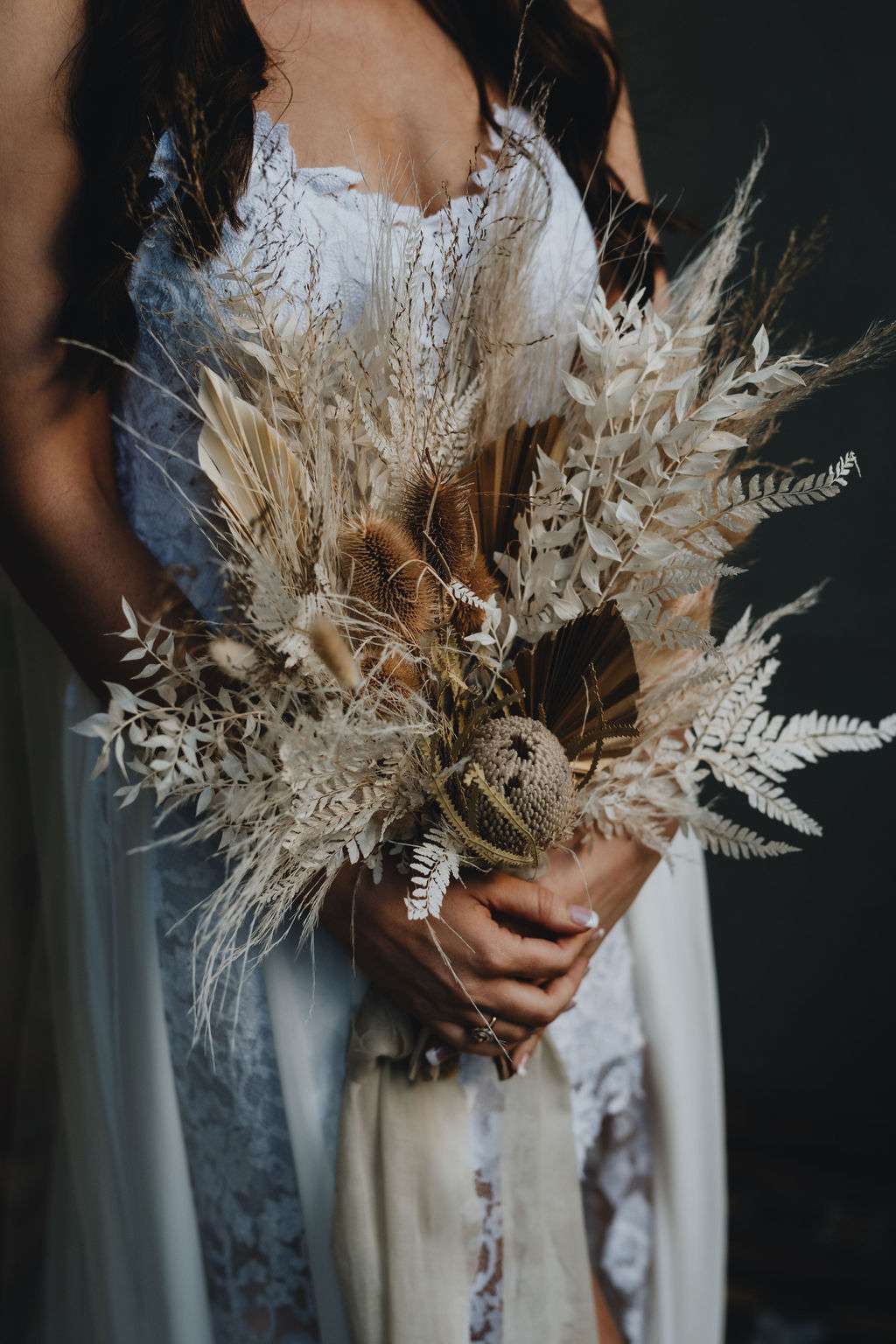 Kirsty had such a vision for the day and wanted to theme the day around her Grace Loves Lace dress which she actually bought before they were even engaged because she loved it so much! To compliment this she opted for natural tones and dried flowers. Luckily, this idea worked perfectly in their venue, Moore and Moore Café, in Fremantle.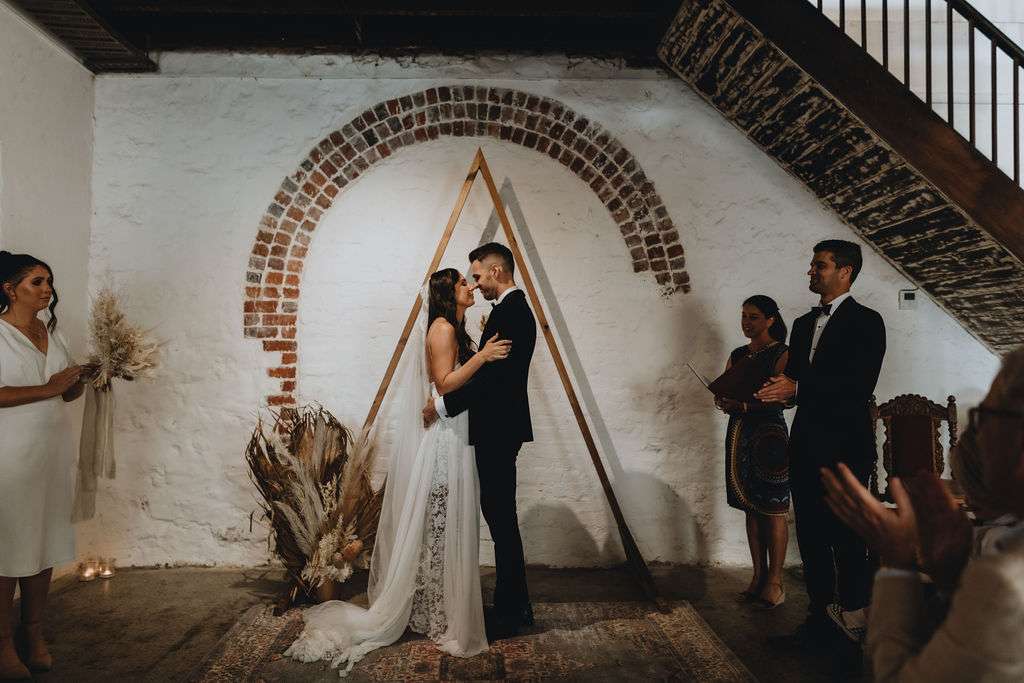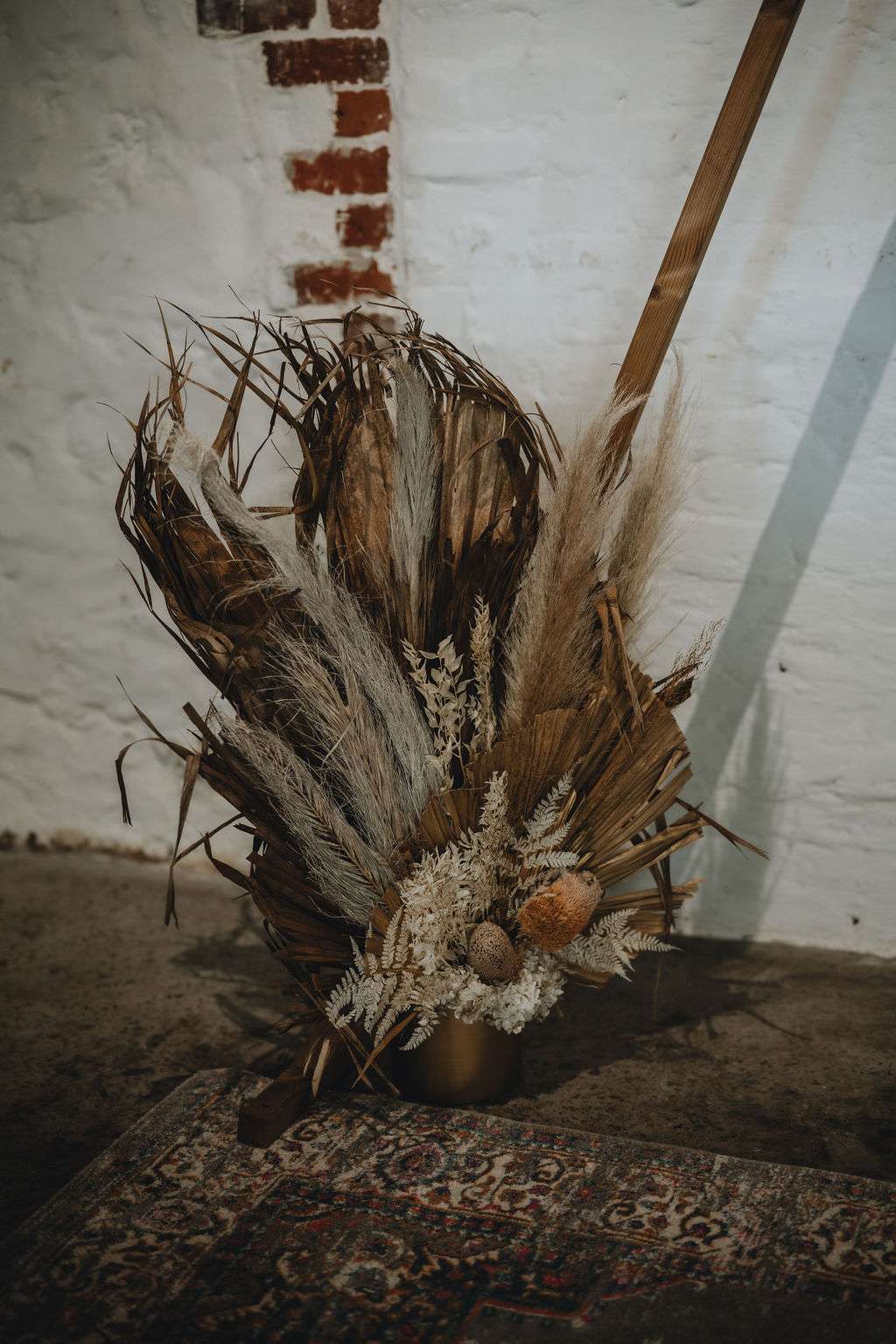 "We love Fremantle and spent a lot of time looking at the #fremantleweddings hashtag on Instagram", the bride told us when we asked about their inspiration. "The location and venue provided most of the inspiration for the day, heritage buildings, great food and close to the ocean. We just went with what we love."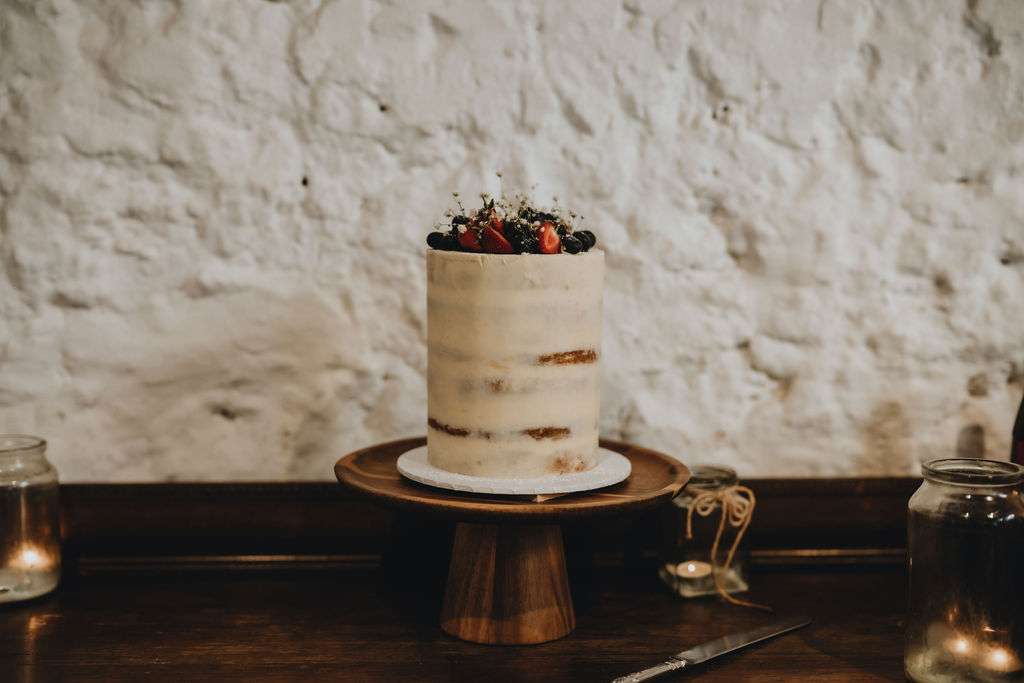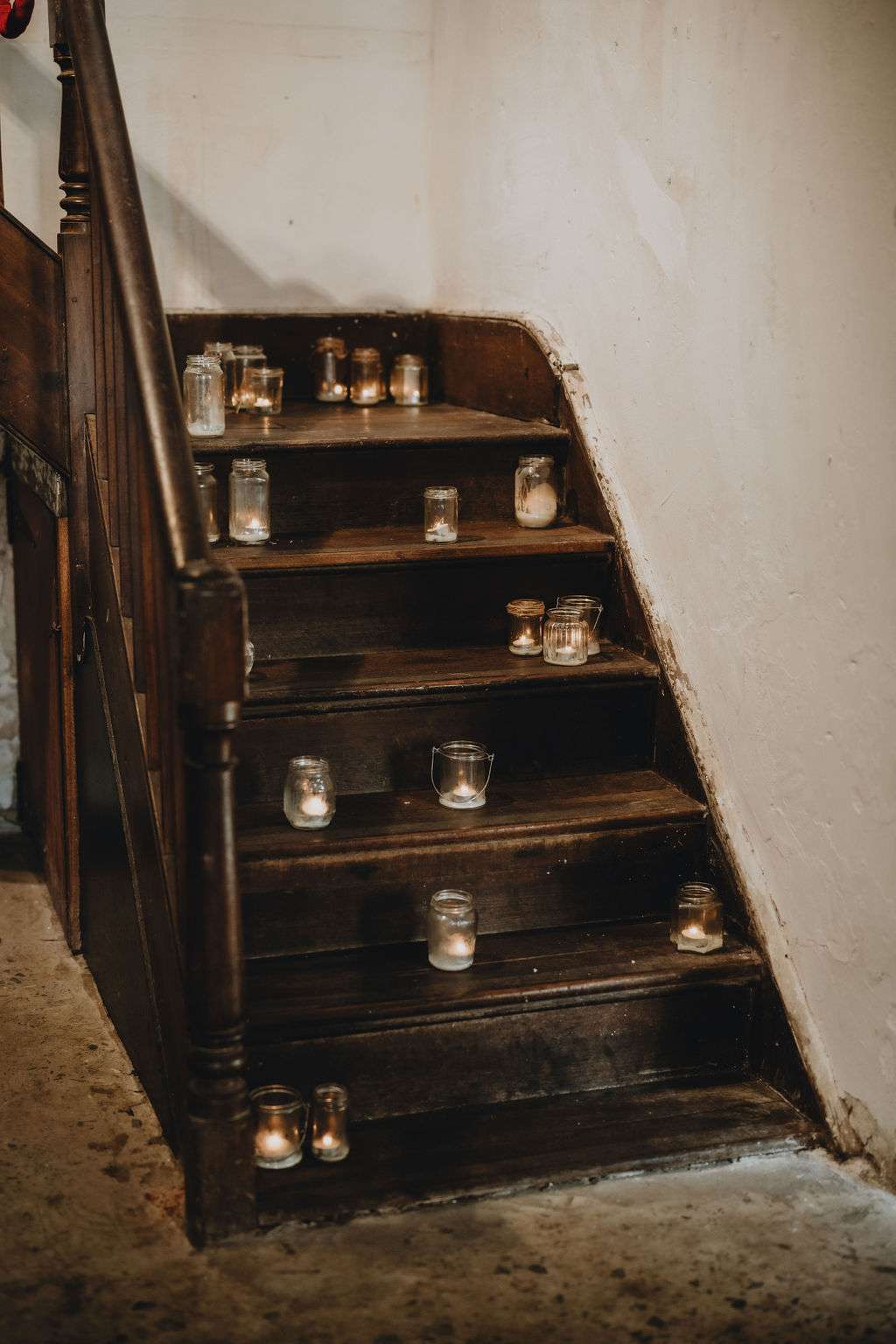 "We chose to marry with only a small amount of immediate family present. We wanted the day to be about us, with minimal fanfare and no stress, plus it made for a great surprise announcing the news to our friends afterwards. I love the ocean, so at the end of the day we decided to run into the water together with a bottle of champagne to celebrate our first night of being husband and wife."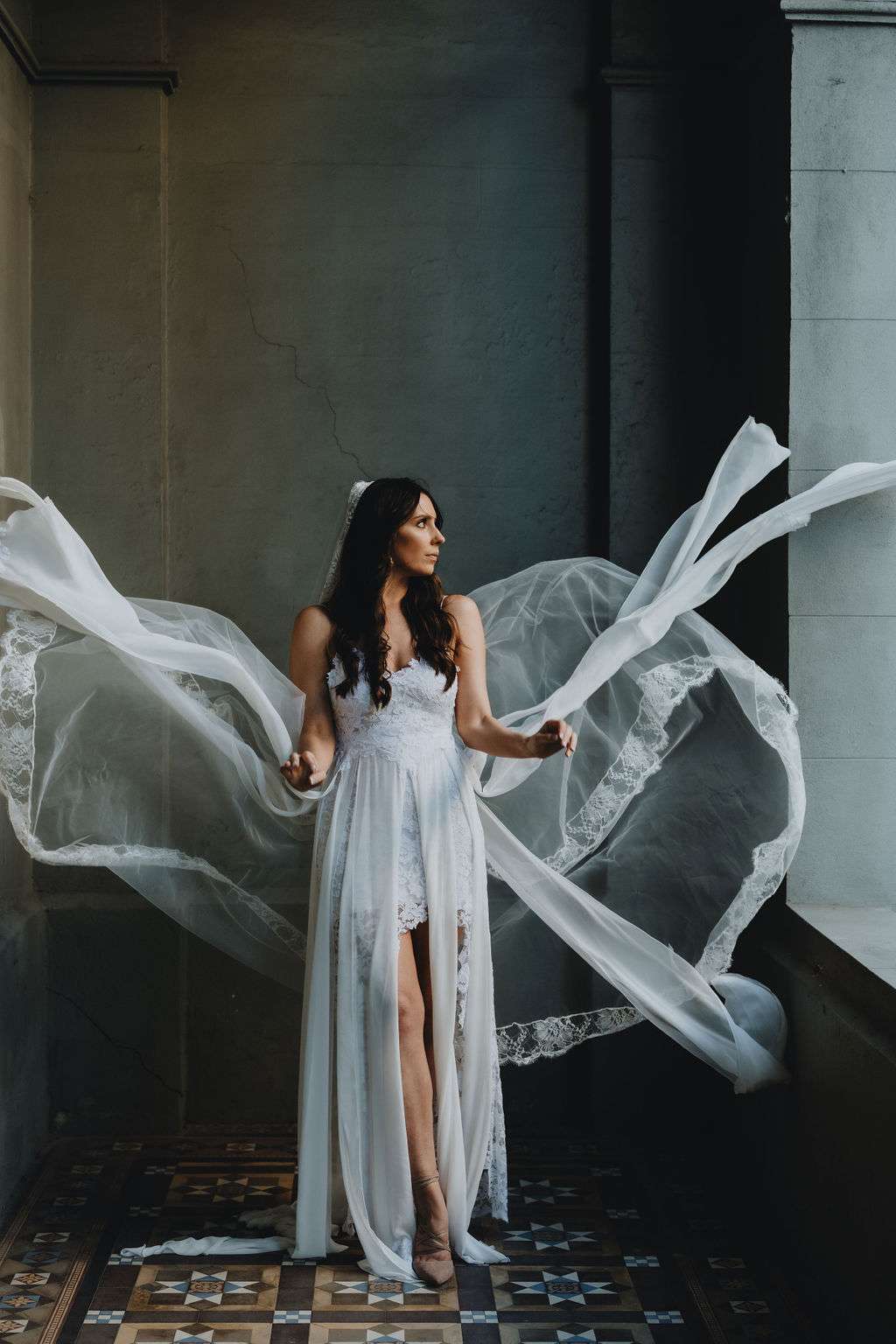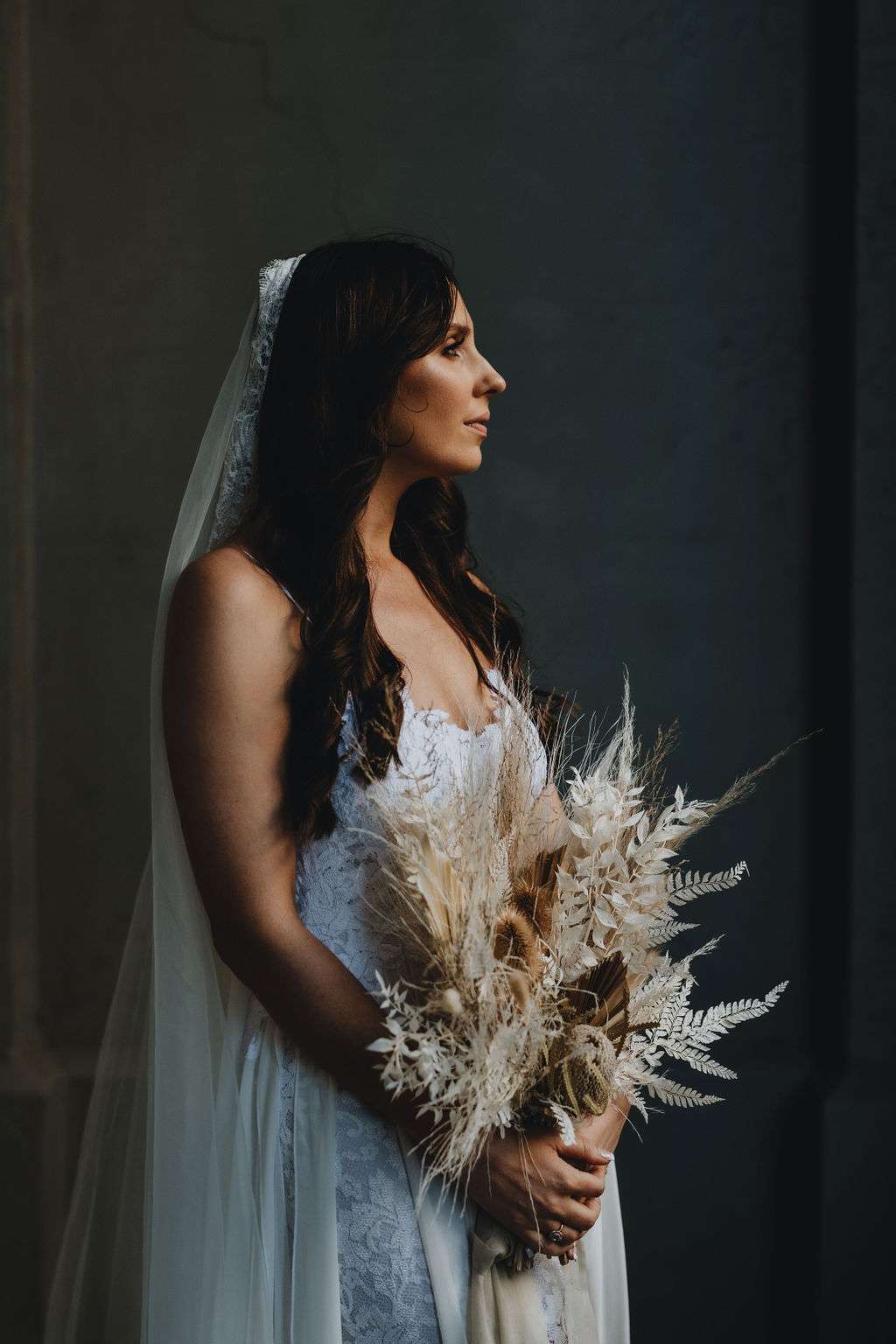 Not only did they save a ton of cash by having hardly any guests, but they opted for a mid-week ceremony too. It was their anniversary and it seemed like the perfect option, the fact that the venue was cheaper than a weekend date was a bonus! Of their $10,000 (AU) budget, their biggest single cost went on their photographer, Amy Skinner, then it was feeding everyone followed by flowers and their outfits.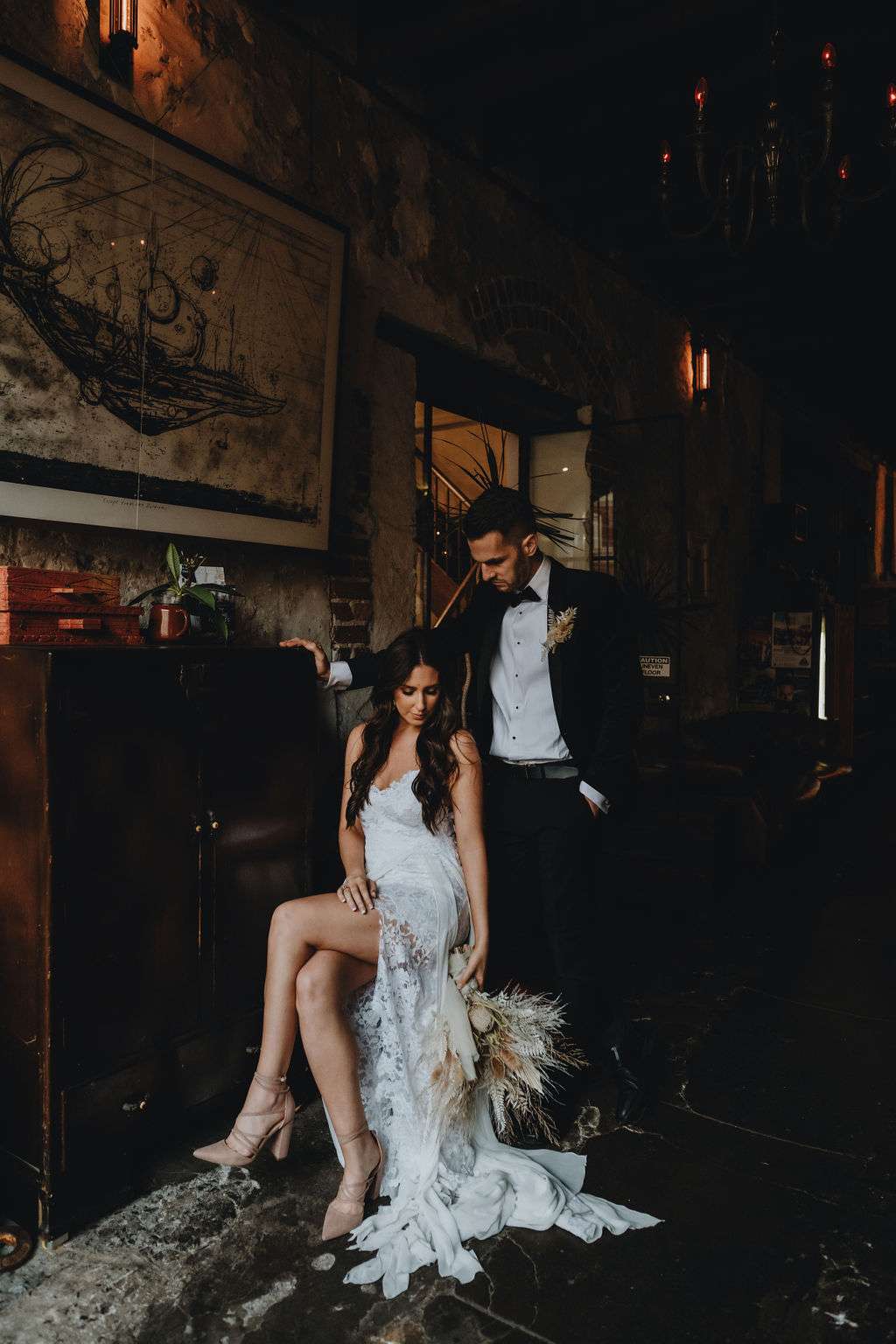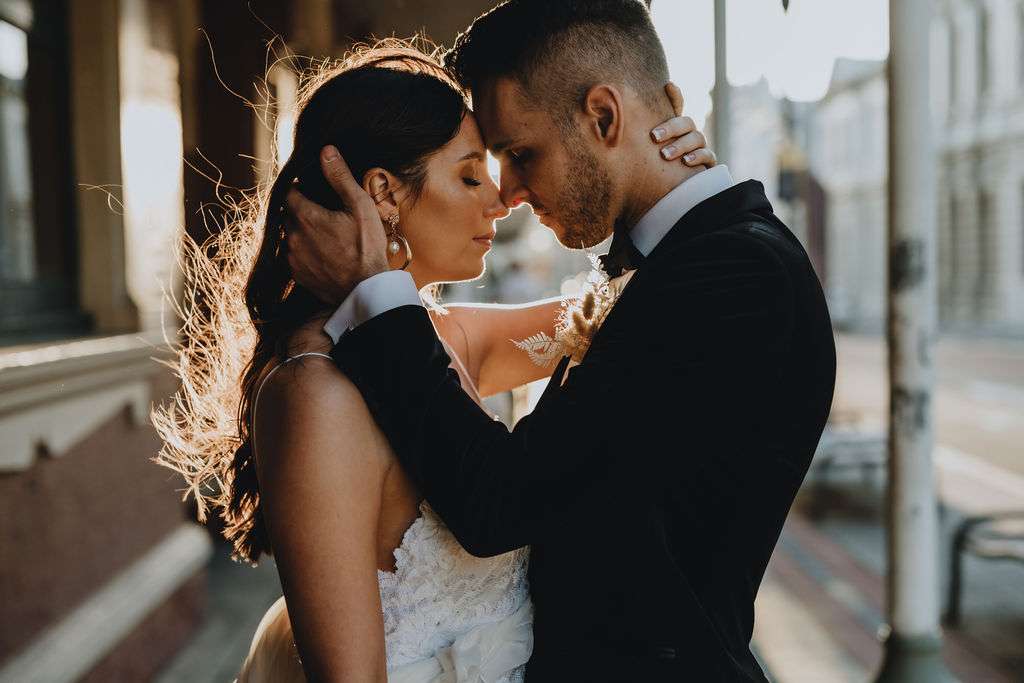 "We loved meeting with our vendors and sensing their excitement at helping us pull off our dream day", Kirsty concluded. "Due to our mid-week date we were able to book our first choices which made planning the day easy. If we could do it over again we would have hired a coordinator to help with last minute setup and perhaps extended the budget to give us an extra hour at the venue for continued dancing, eating, and celebrating."