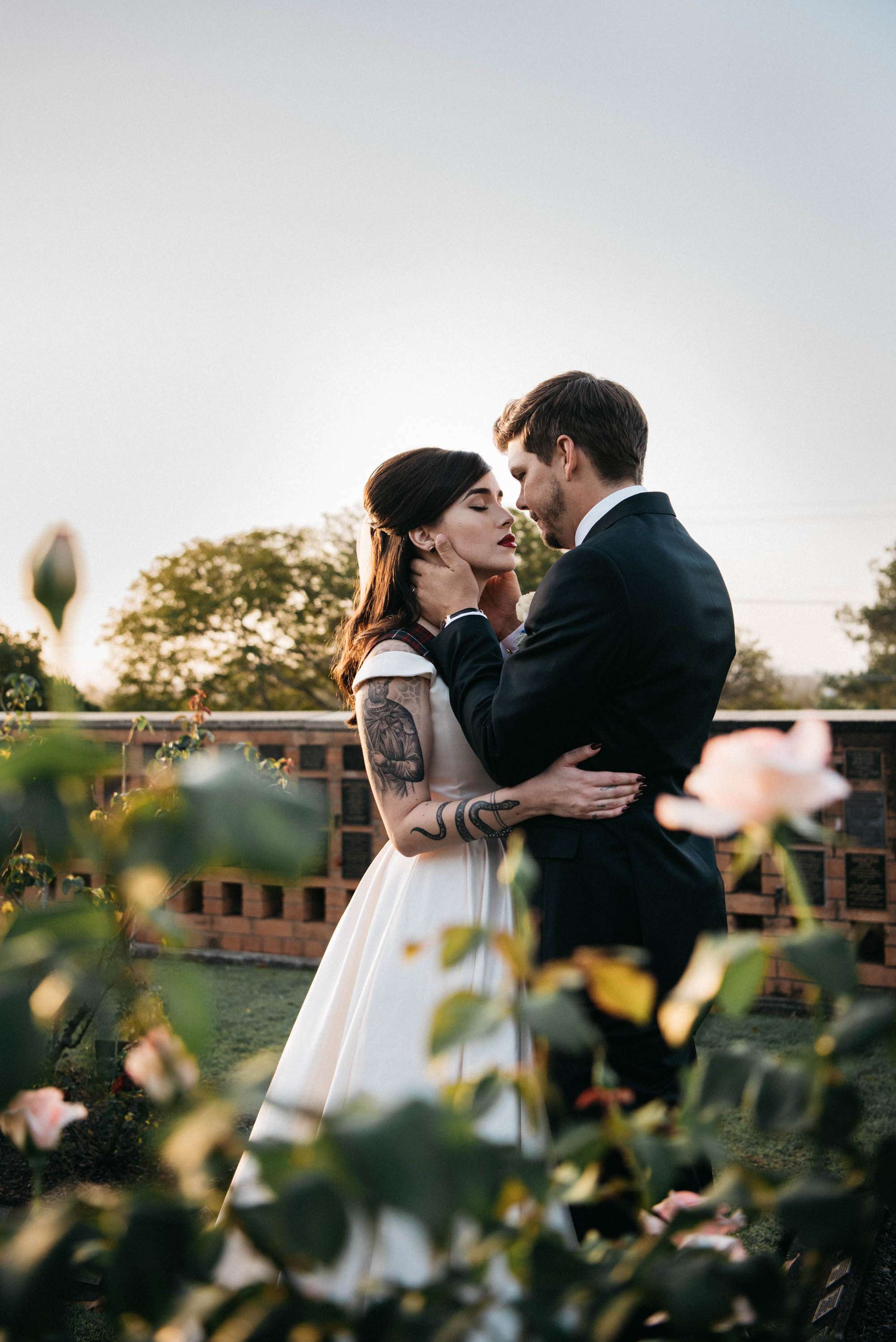 Kate and Jordon were married in an intimate ceremony at Mt Thompson Crematorium, where the bride works, in Holland Park, Brisbane. They wanted the wedding to reflect their lives and everything they've built together. They included nods to the bride's Scottish heritage such as the tartan sash attached to her Sherri Hill dress and by having a handfasting and whiskey ceremony. The wedding cake was made with Belgian chocolate as a nod to Jordon being born in Belgium.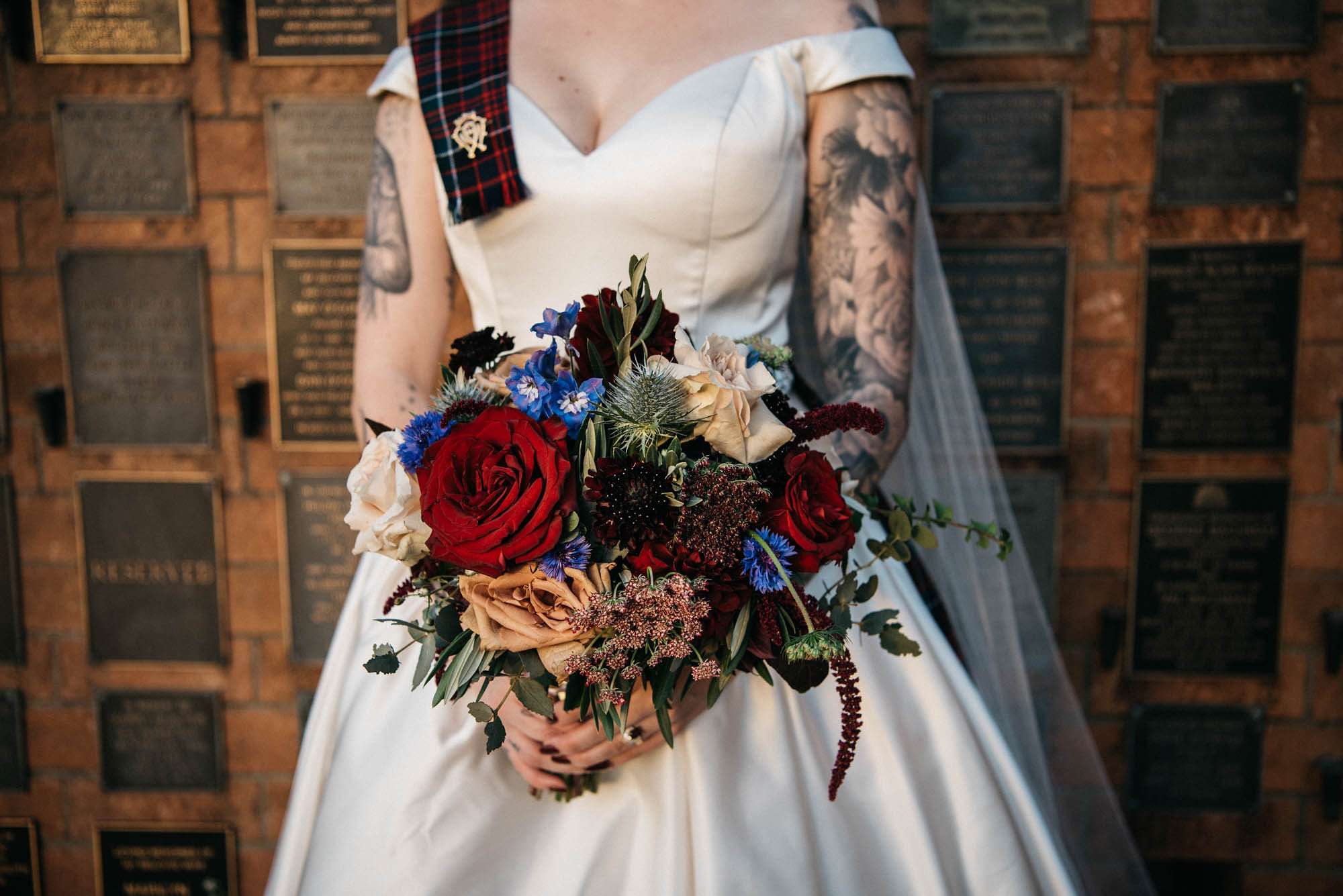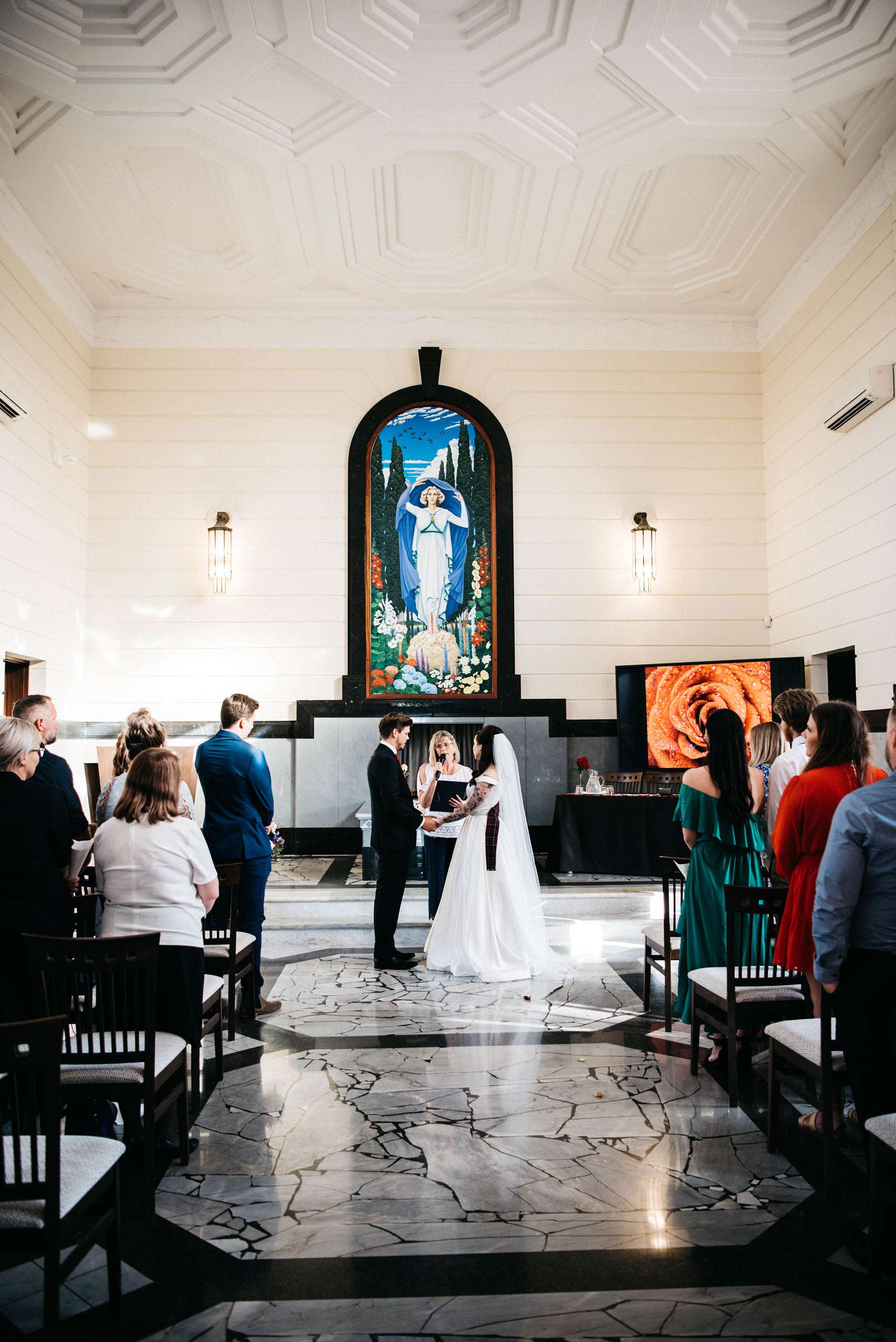 "I walked down the aisle to To Build a Home by the Cinematic Orchestra", Kate began. "Jordon is a carpenter and we always make pun's about 'building a life together' so it was a perfect fit. Jordon's parents had passed away and our celebrant, who was Jordon's mother's best friend, gave a beautiful tribute. The final song was Cosmic Love by Florence and the Machine, a song that was on Jordon's mum's favourite album and played at her funeral. Our nieces, nephews and best friend's children acted as junior groomsmen and junior bridesmaids. My son Ty walked my down the aisle in his traditional Clan Ranald kilt."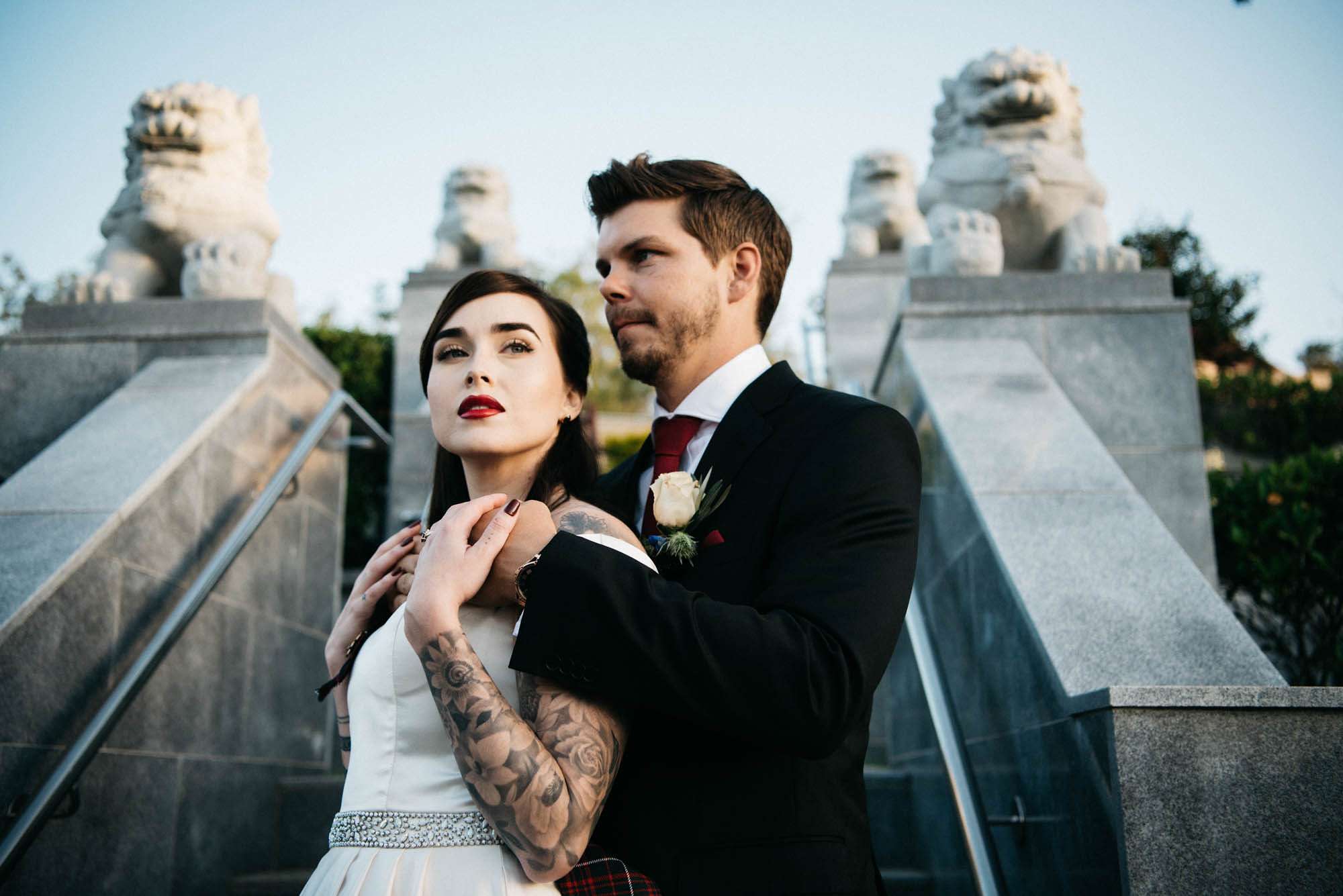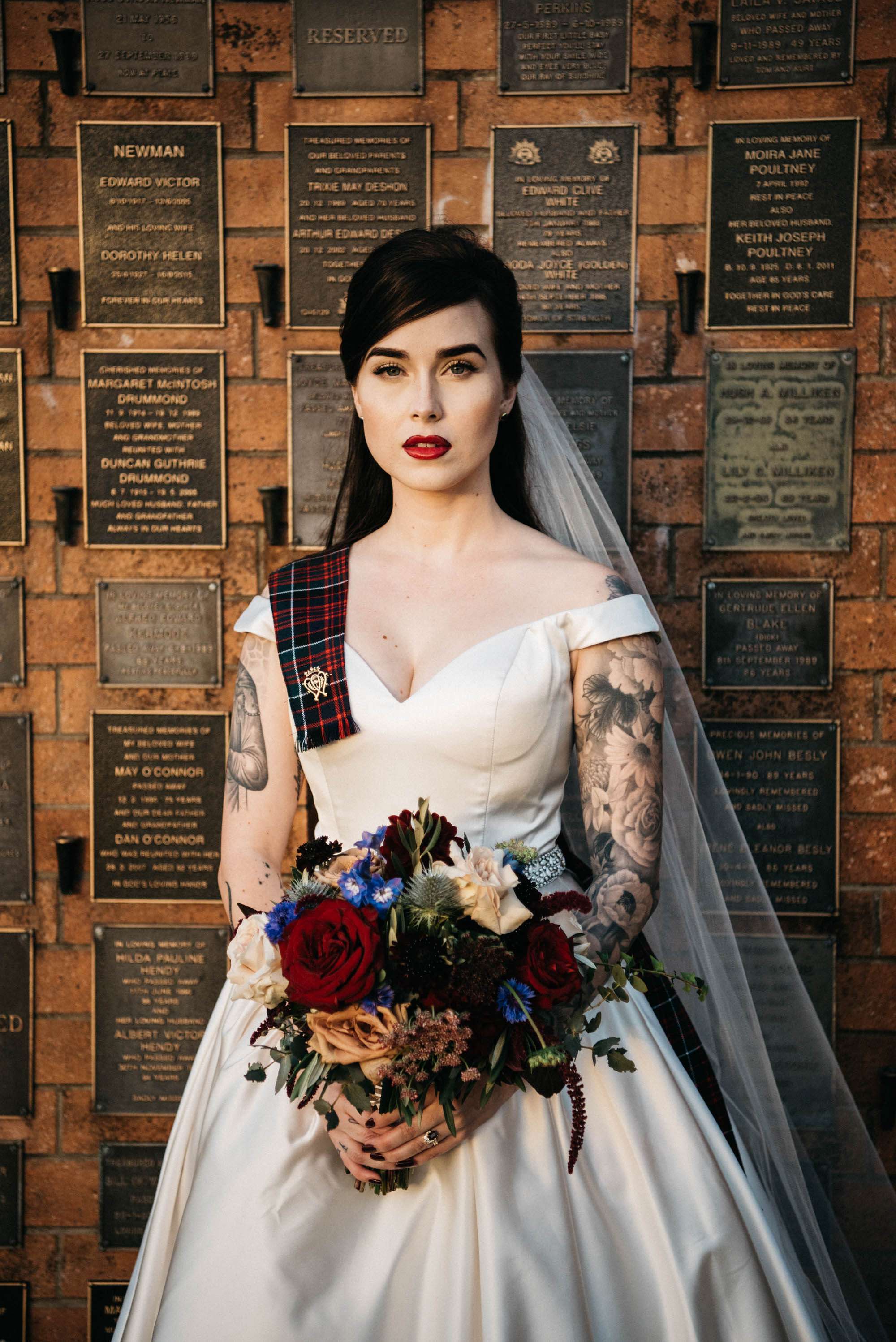 After their ceremony they hosted an intimate drinks and canape reception with their loved ones, ending the day with a private dinner just for the two of them. It was the perfect way for them to end the wedding, entirely on their own terms. They managed to keep costs down this way, and also by getting married at the bride's place of work.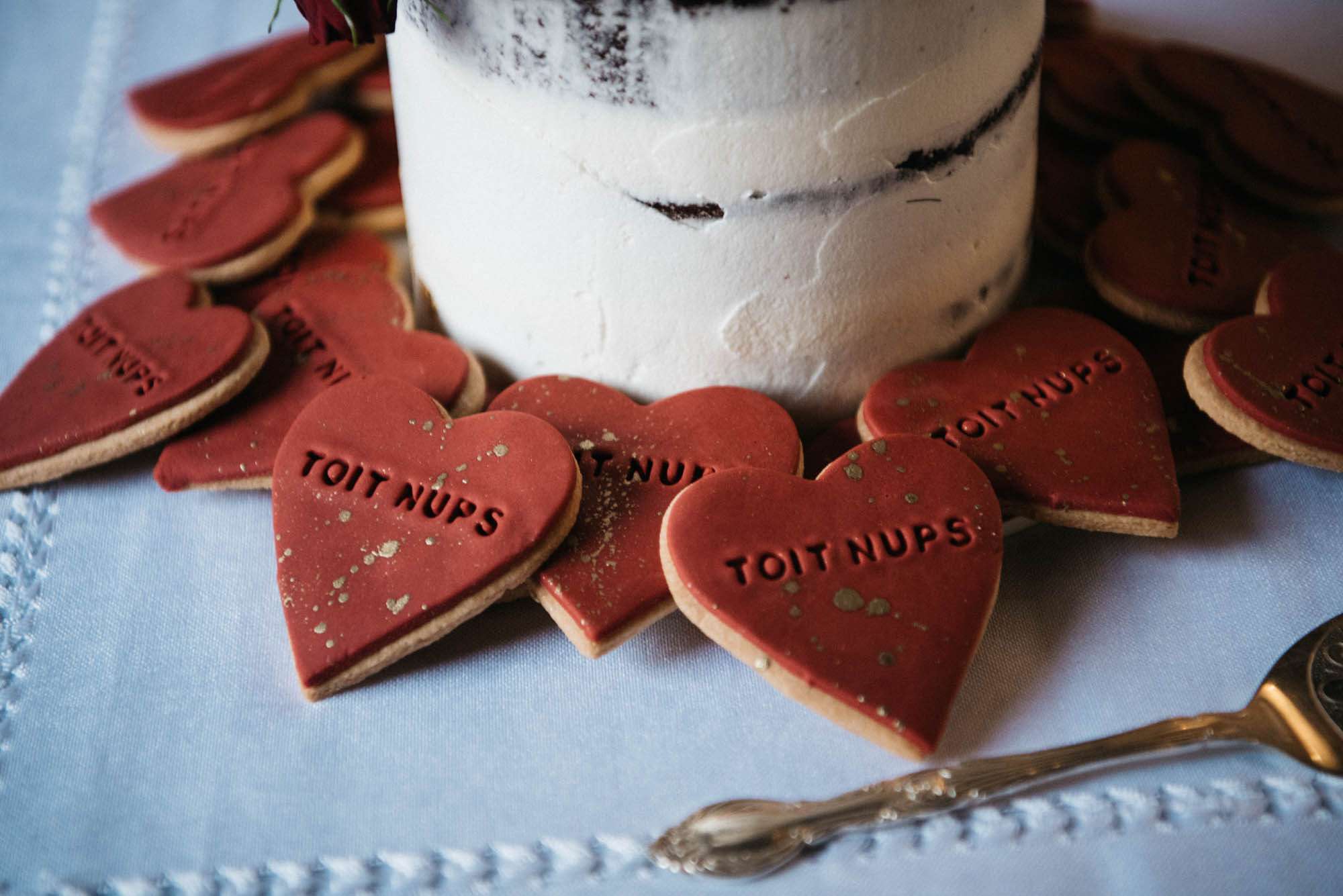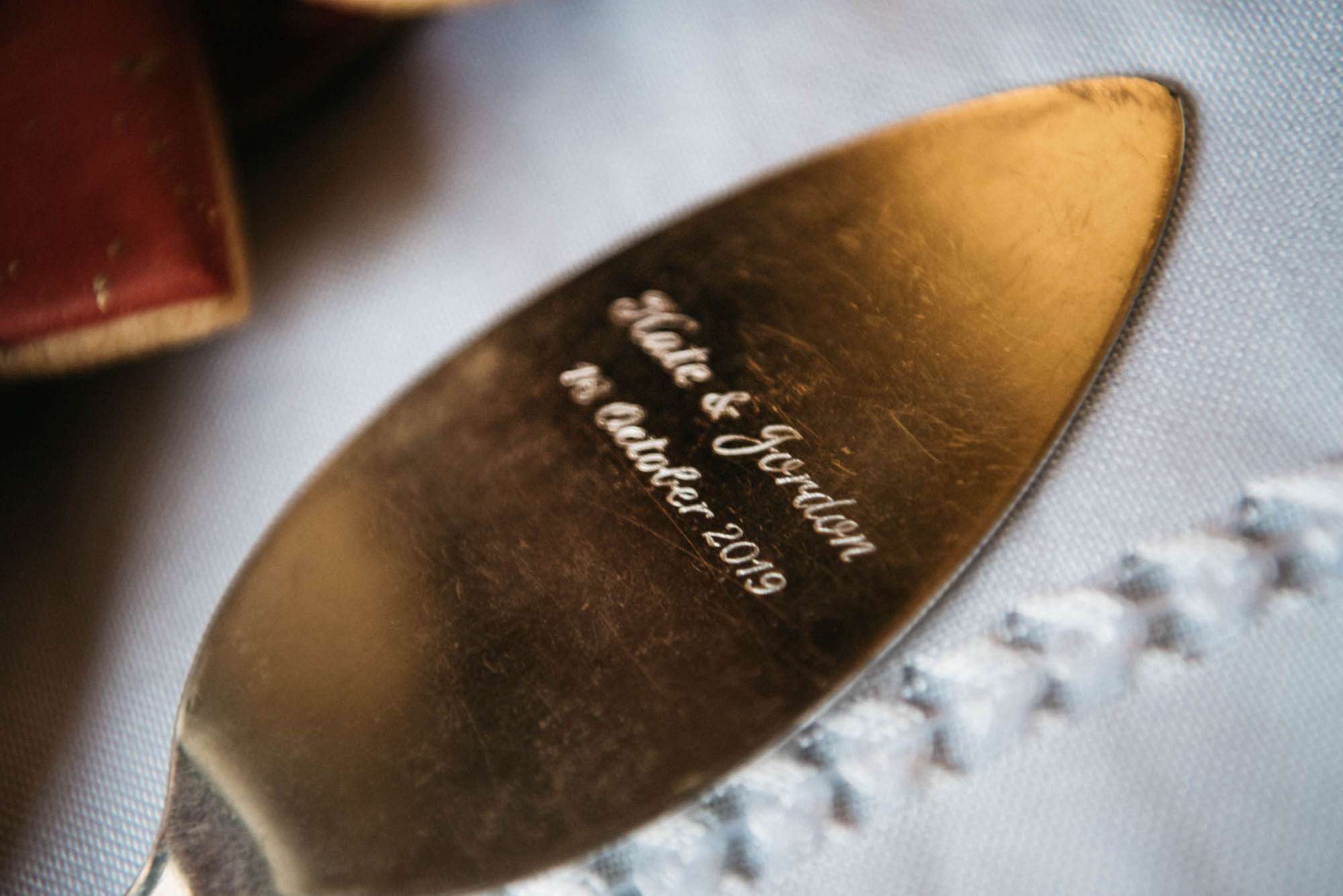 "Our advice for other couples would be to do what you want", she concluded, "Genuinely whatever you want. Jordon and I wanted only a witnessed elopement, not a traditional wedding. However, we were so worried we'd upset our family and friends for only inviting our siblings and closest best friends. In the end we loved what we did and everyone who loved us from our wider friends and family understood."