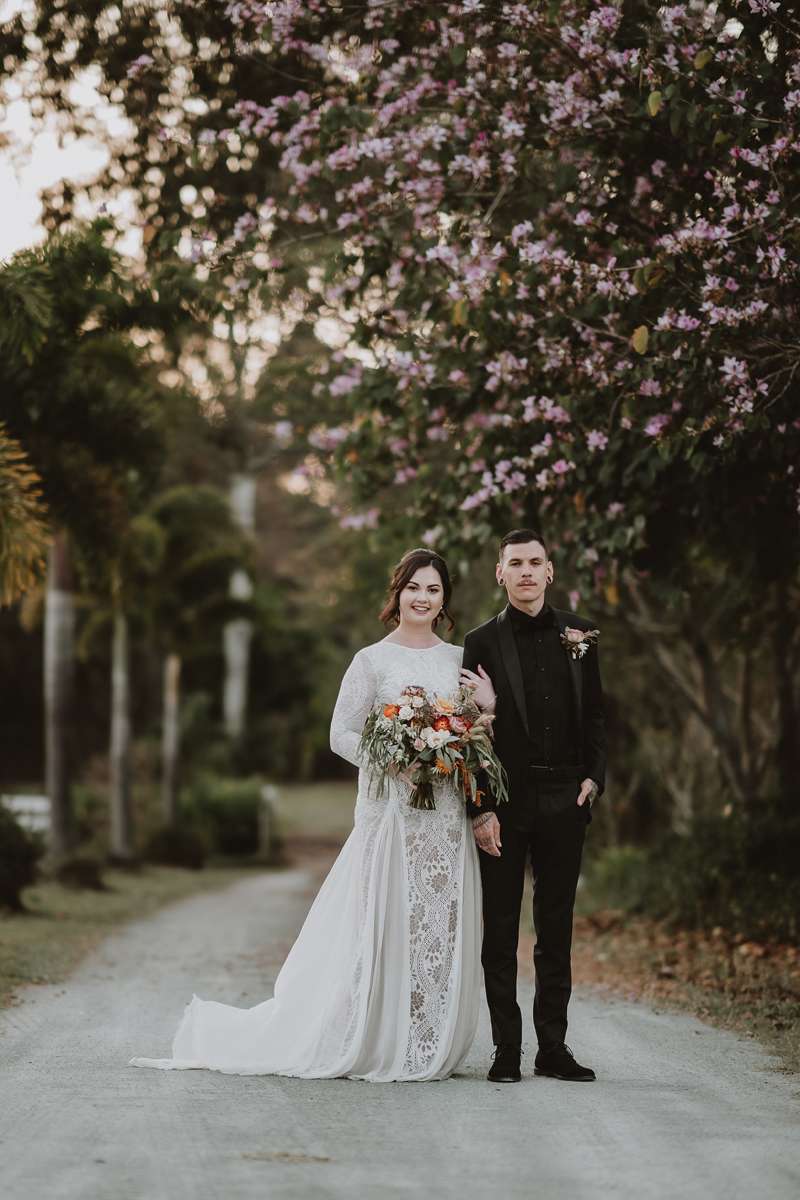 Eden met Caileb when she took her brother to get a car to get fixed at the garage where he worked as a mechanic. They talked for a while while she was there and then he added her on Facebook so they could carry on the conversation.
Their magical boho meets rustic wedding which took place in October 2020. They were married on a private property in Burpengary, Queensland and had the coolest pampas grass wedding ceremony arch to say their vows in front of.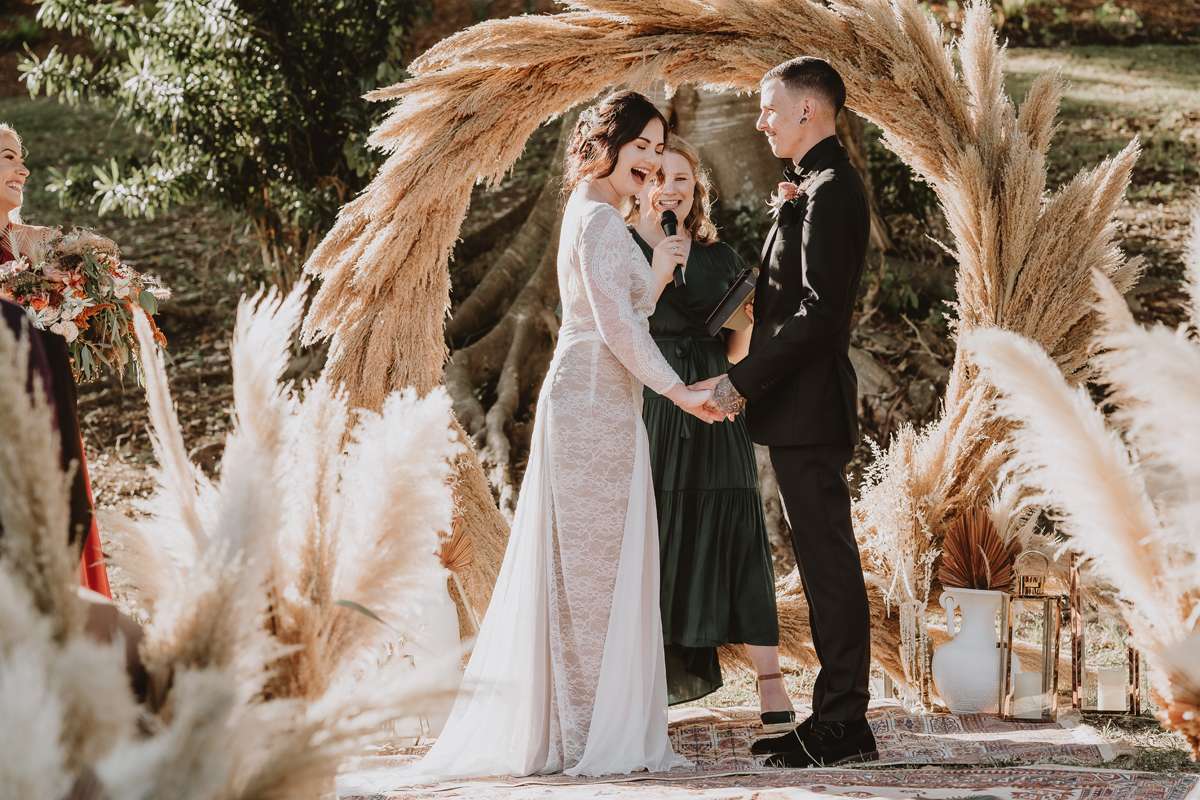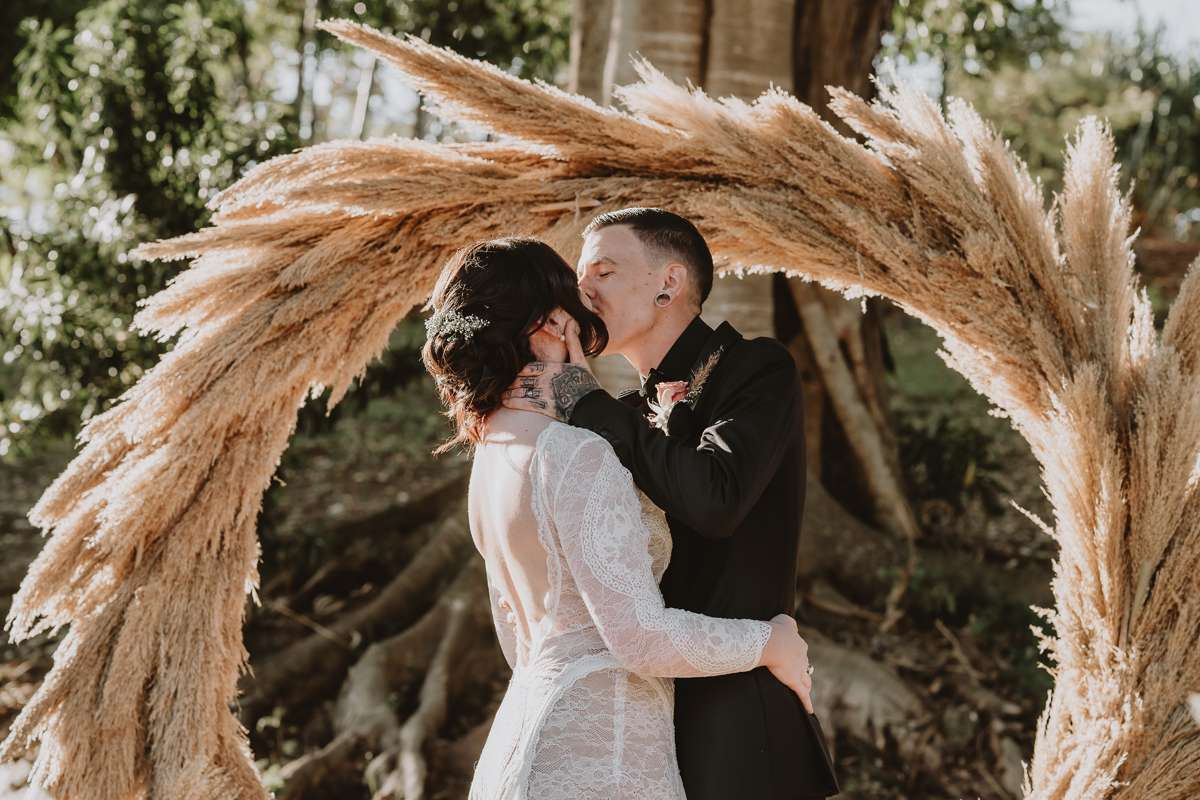 "We both love rustic and relaxed vibes", the bride told us. "Pinterest was a big help with the reception arrangements and ideas. We basically took the things we both love and gelled them together to create out theme and inspiration."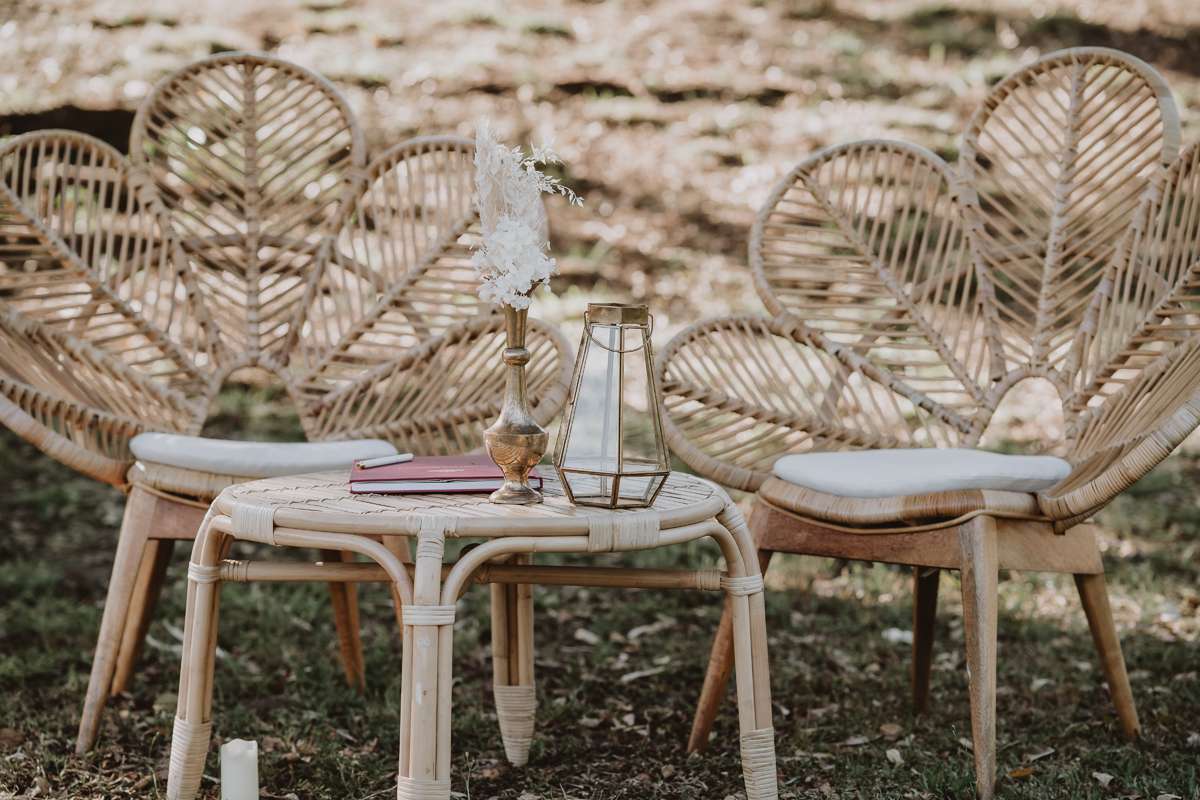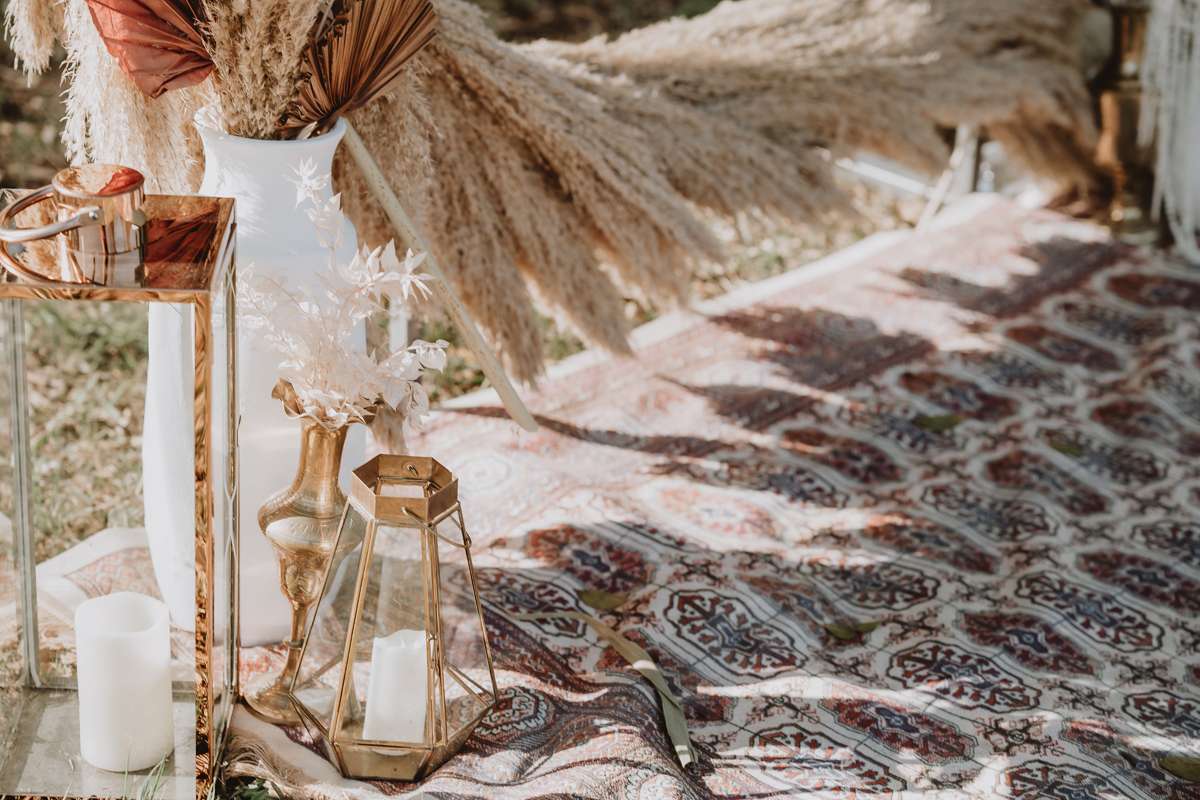 "Our ceremony was out the back of a house on private property in Burpengary. There was a large gum tree with a fig tree growing and wrapping itself around. The tree was positioned on a hill and at the base of the tree was a perfect sized area where we set up our dried pampas grass arbour and other decorations. To the left of the ceremony was a beautiful little pond. Along the rear of the property was beautiful trees and wildlife with a creek running behind it. Amongst the trees was a cute little homemade swing which was perfect for photos."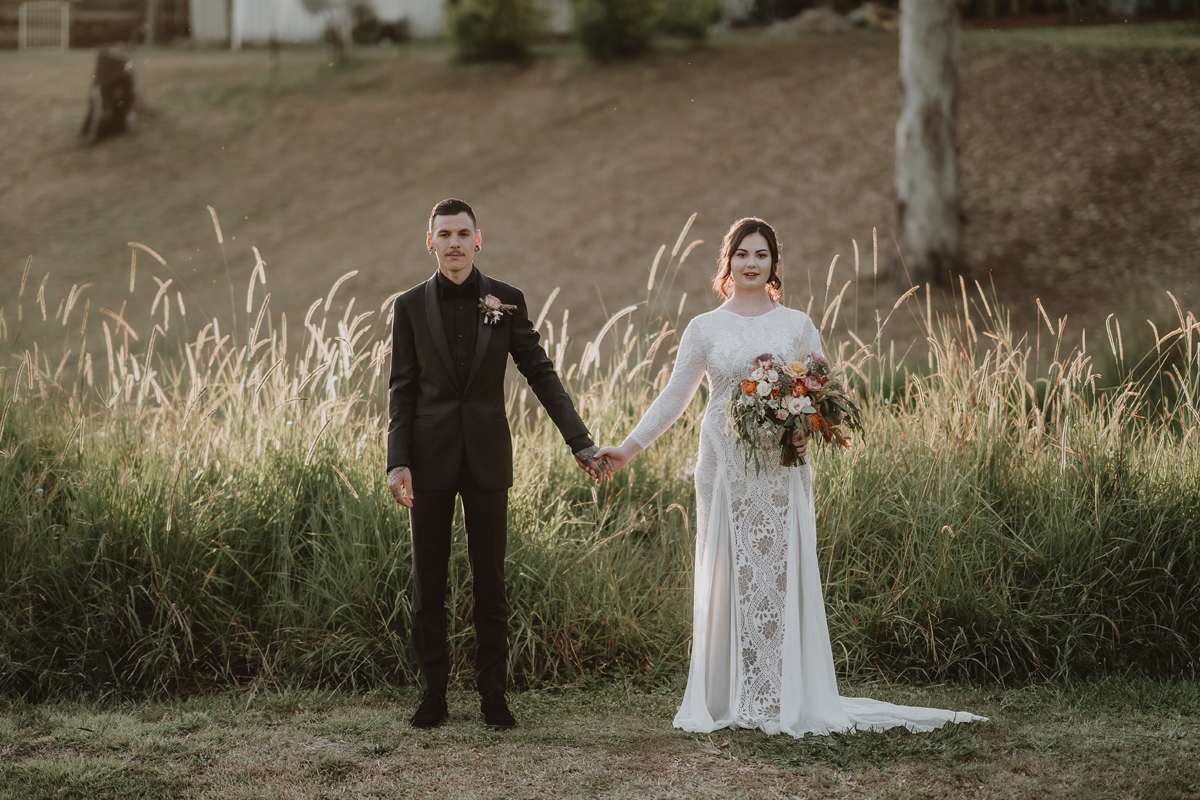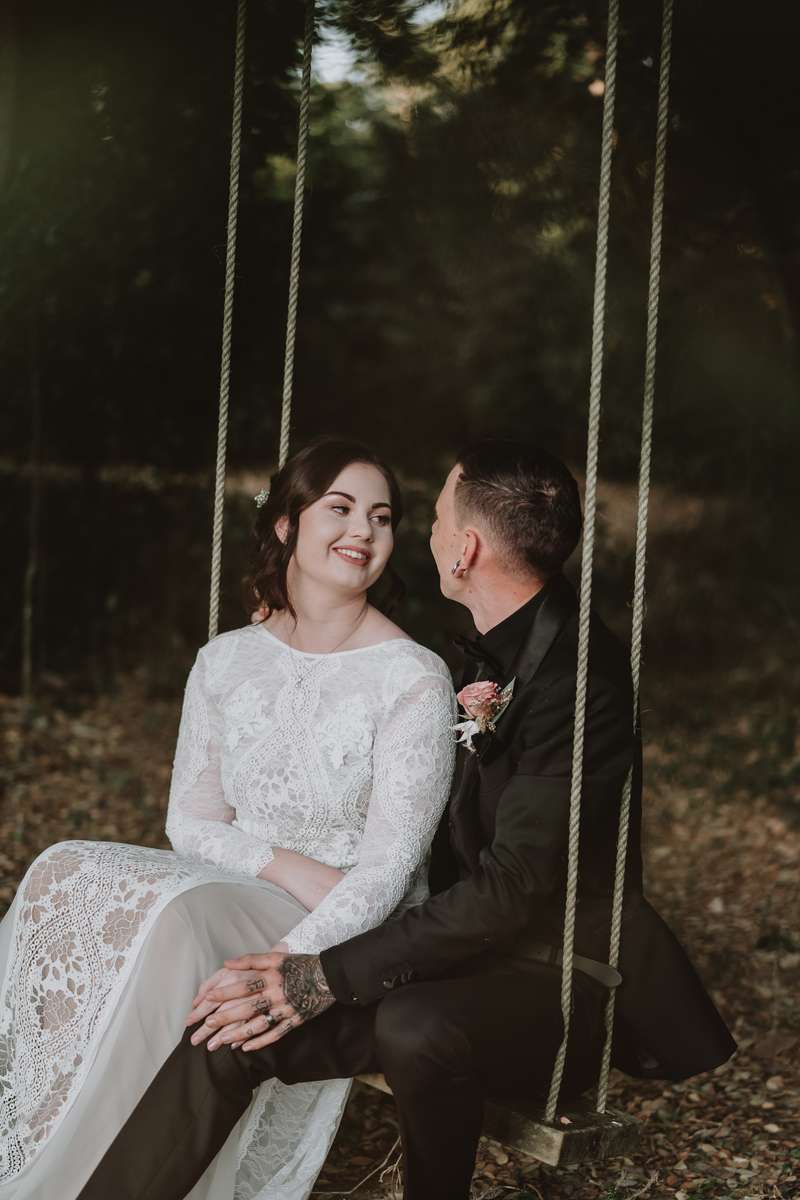 After their personalised ceremony which included Brooklyn 99 references, they moved to The Hideout Café for their DIY reception. They'd set up letter and black boards as signs, a Polaroid guest book, an old vintage bird cage with fairy lights for cards and gifts to be placed inside. On the tables were rustic floral arrangements, black candles in brass candle holders and rustic burnt orange table runners to match bridesmaids dress.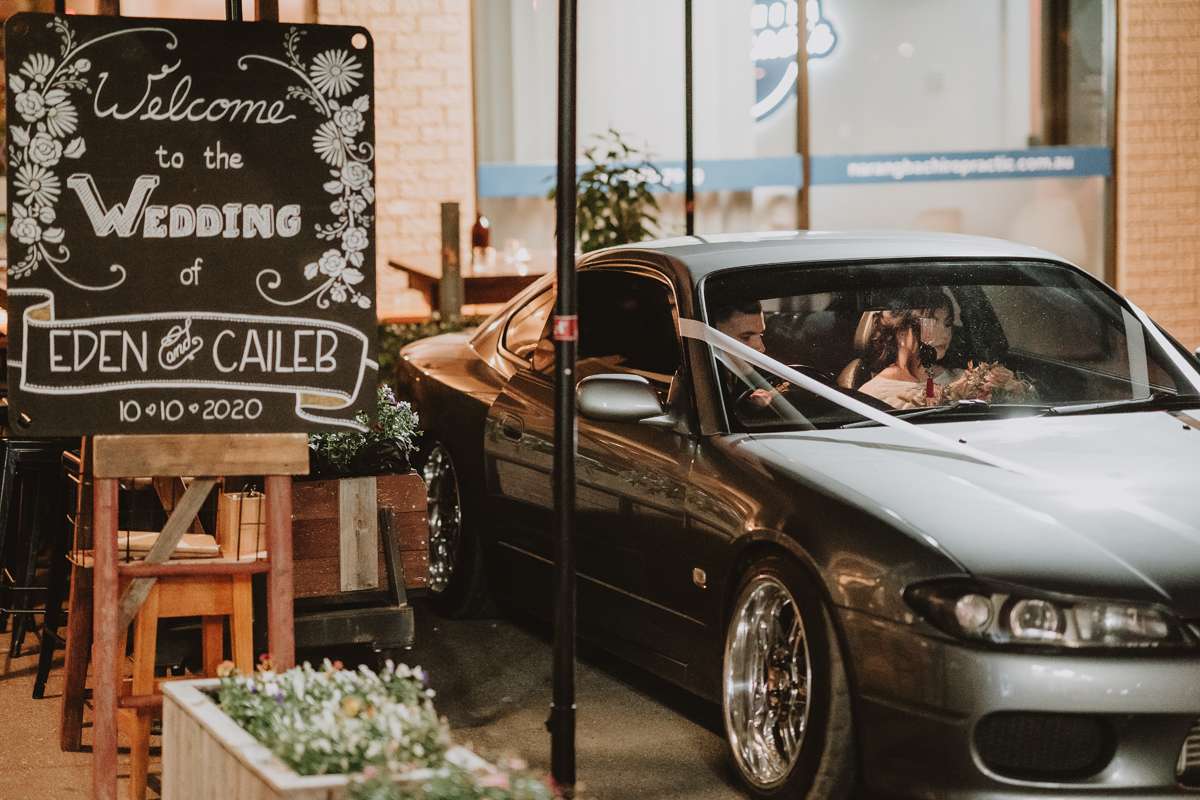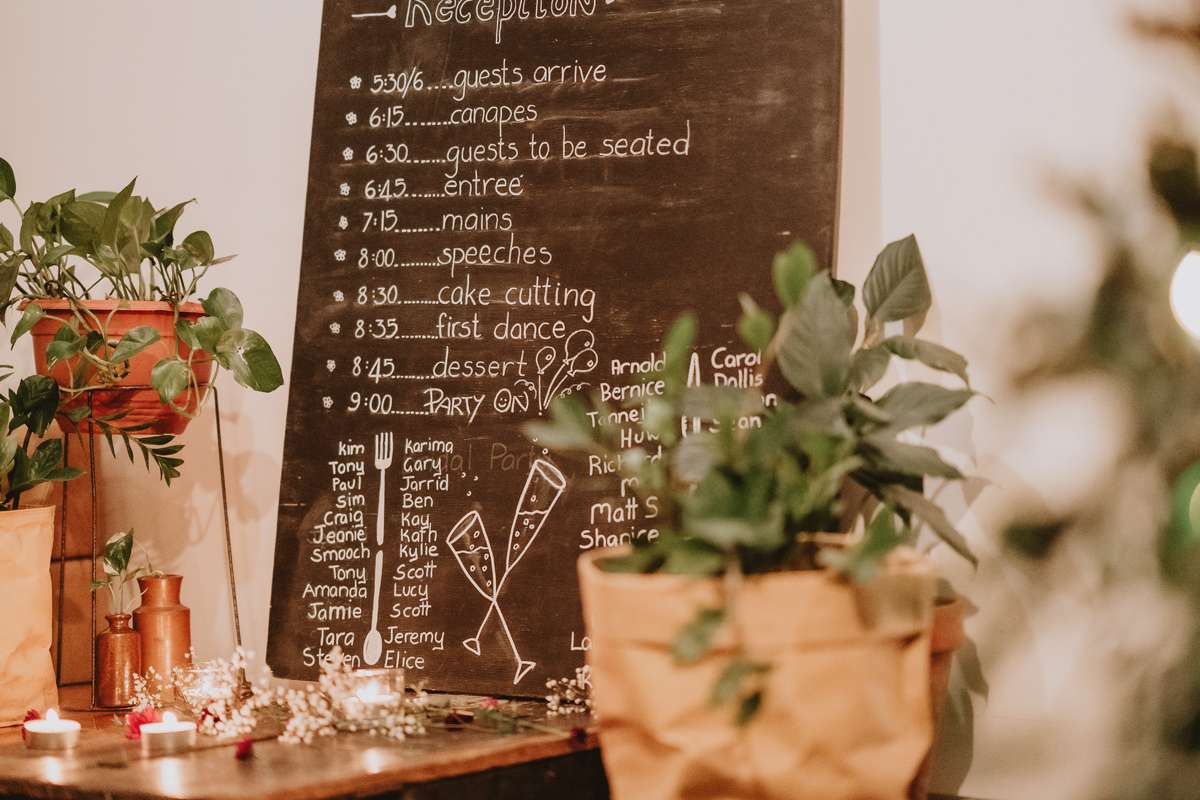 "Seeing it all come together was the best part of planning. It was hard but well worth it when we could see the result and how amazing it all turned out to be. Our day was pretty perfect, the only thing we would change would probably have had the ceremony earlier so the day felt longer. We didn't start until 4pm it made the afternoon and night go very quick."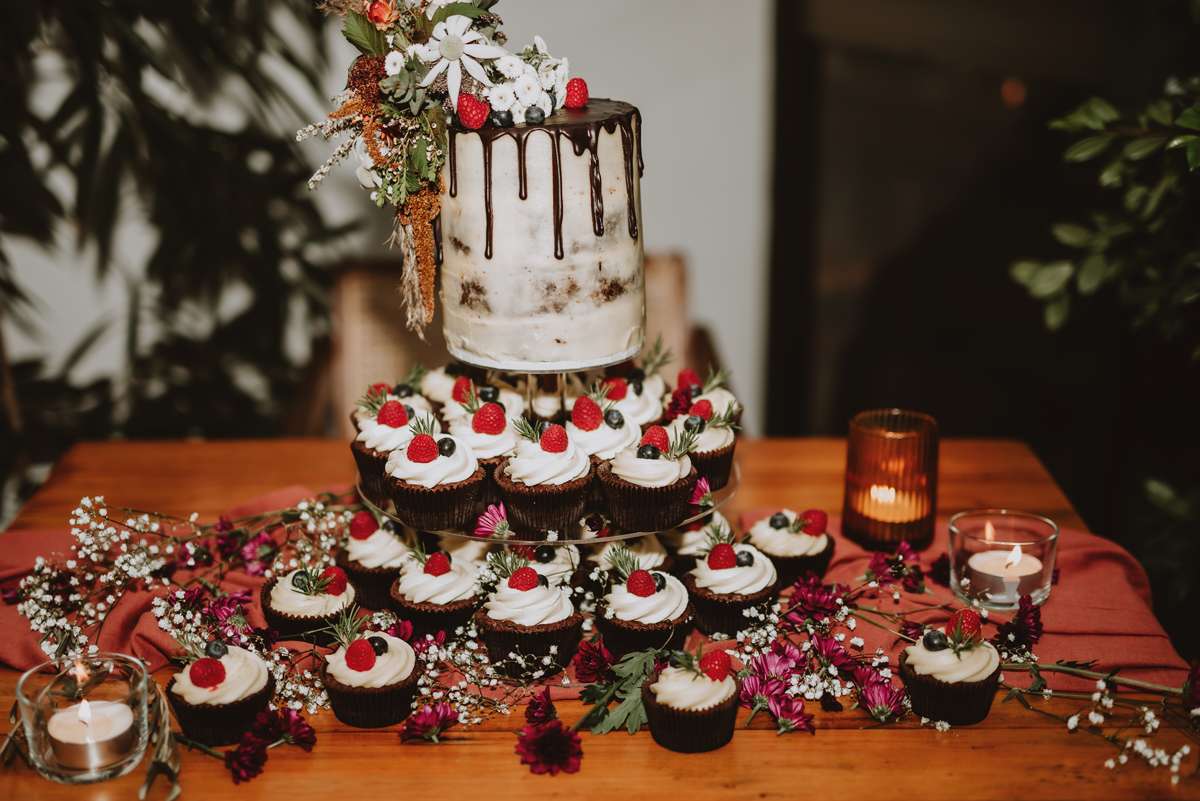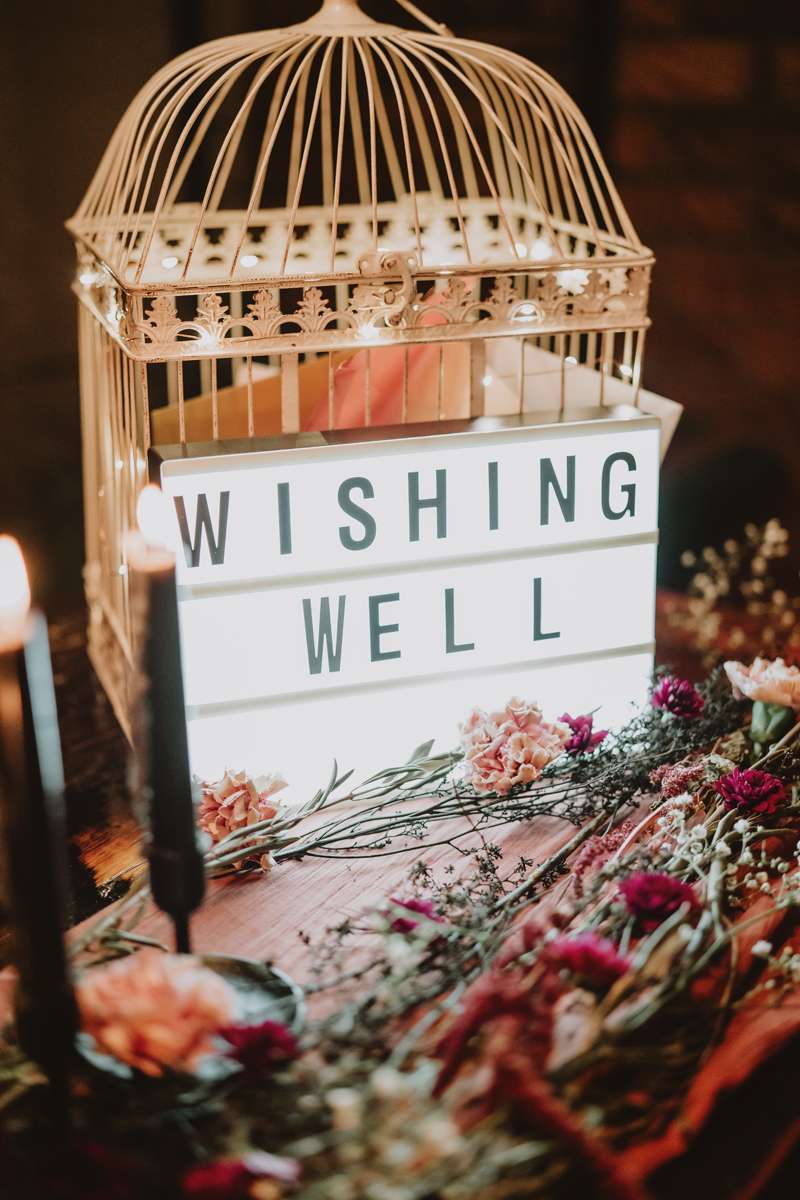 "Our advice to other couples is honestly, to be selfish" the bride concluded. "Make sure your day is what you want, not what others want. We had a few things that turned peoples noses up but it's because we needed to do it for either financial reasons or just the sheer fact we wanted it that way. In the end, this is your day and you don't want to be looking back thinking, 'mmmm I really wished we hadn't actually done that just because this person cracked it.' People get over things, it may take time (if they're stubborn) but they eventually do."