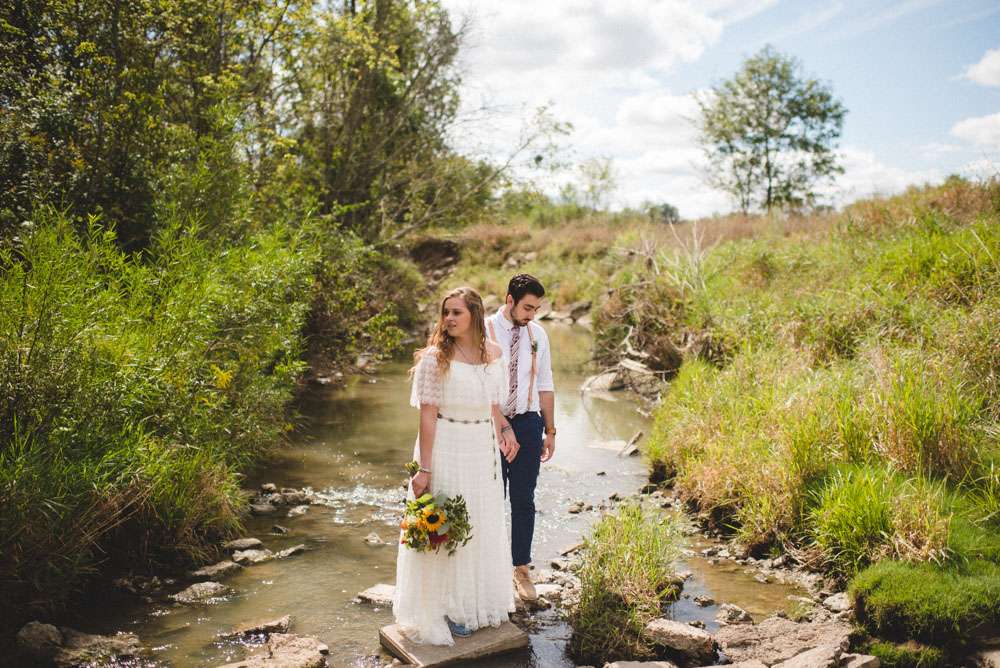 High school sweethearts don't always go the distance, but Tori and Dillon bucked that trend. They met during sophomore year and have been together ever since. They wanted a wedding that felt like them, and they didn't care about being too specific about colours and trends.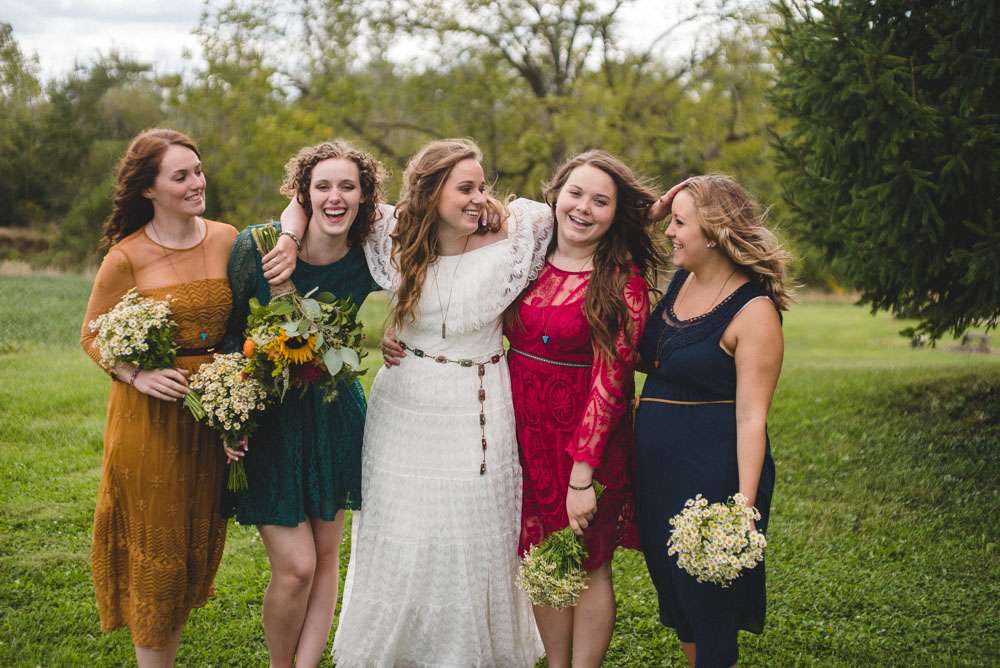 "Neither Dillon or I are big on dancing so I think something a bit alternative about our wedding was that our reception didn't focus on dancing as the sole entertainment", Tori said. "Our venue had a huge property so we were able to have yard games as a dancing alternative. My sister and brother-in-law made us a custom Jenga set, we had ring toss, as well as sets of corn hole."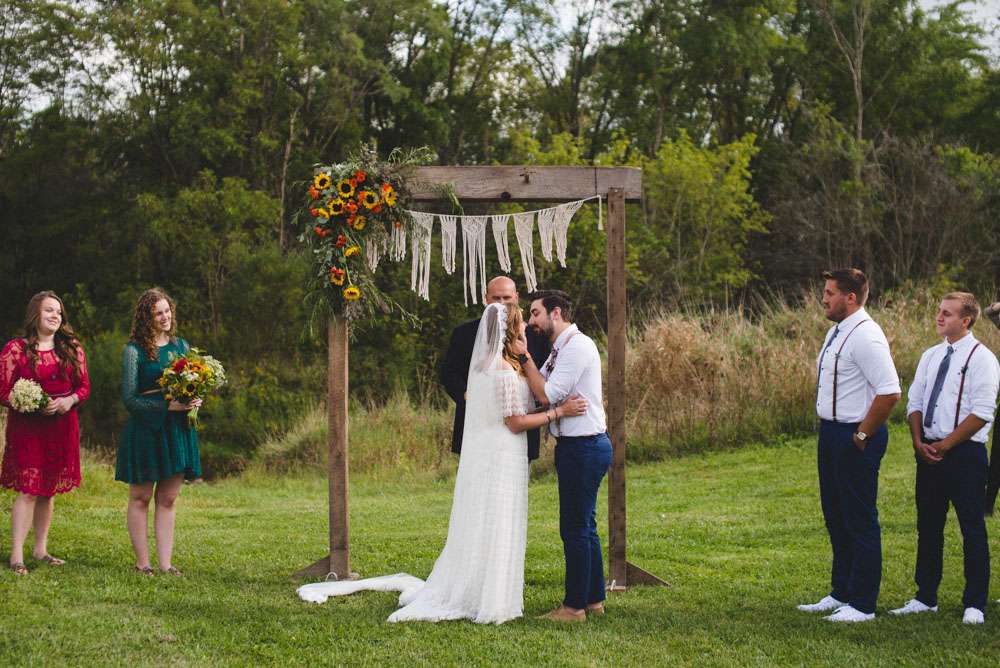 "However we went DIY crazy! Dillon made an awesome tag for all our guests at the wedding to help everyone find their seats. He also painted the designs on all of the Woodchuck bottles, which we used as centrepieces. We saved money on those because we tasked our guests to drink Woodchuck all summer leading up to the wedding so we would be able to re-use the bottles! We also chose to put together our flower arrangements for the tables at the reception too which saved money and ended up being something fun I did with the bridesmaids the day before the wedding. I also sewed the majority of the table runners and I used a stencil and painted a design on all of our succulent pots."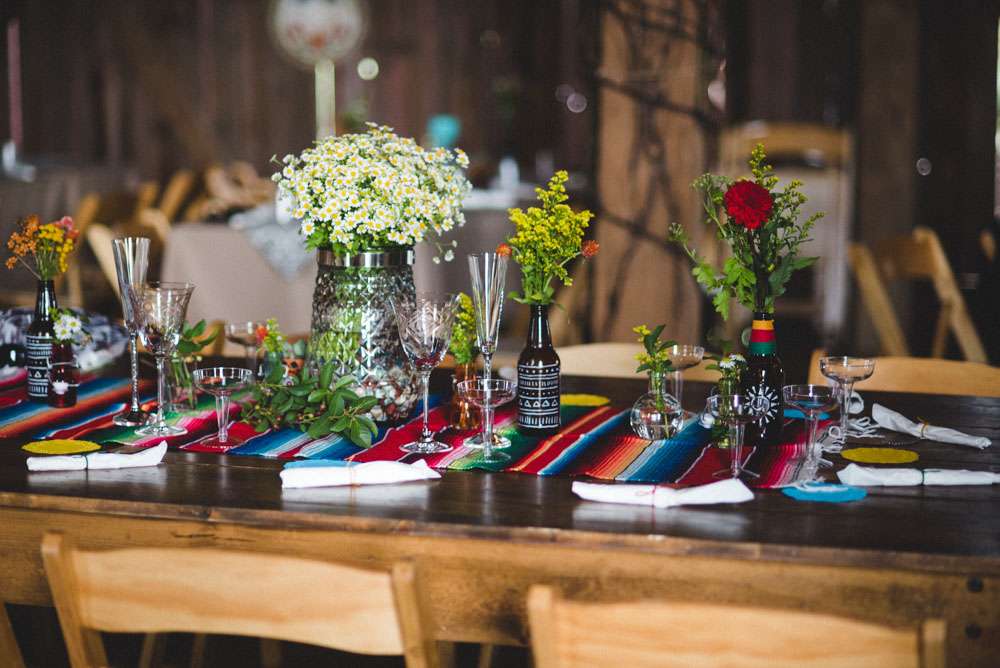 The ceremony was short, and held outdoors. Beforehand they did a 'first look' which was the bride's favourite moment of the whole day. "We really wanted to see each other for the first time without hundreds of eyes on us", Tori explained. "It was one of the only parts of the day we were able to just spend with each other.