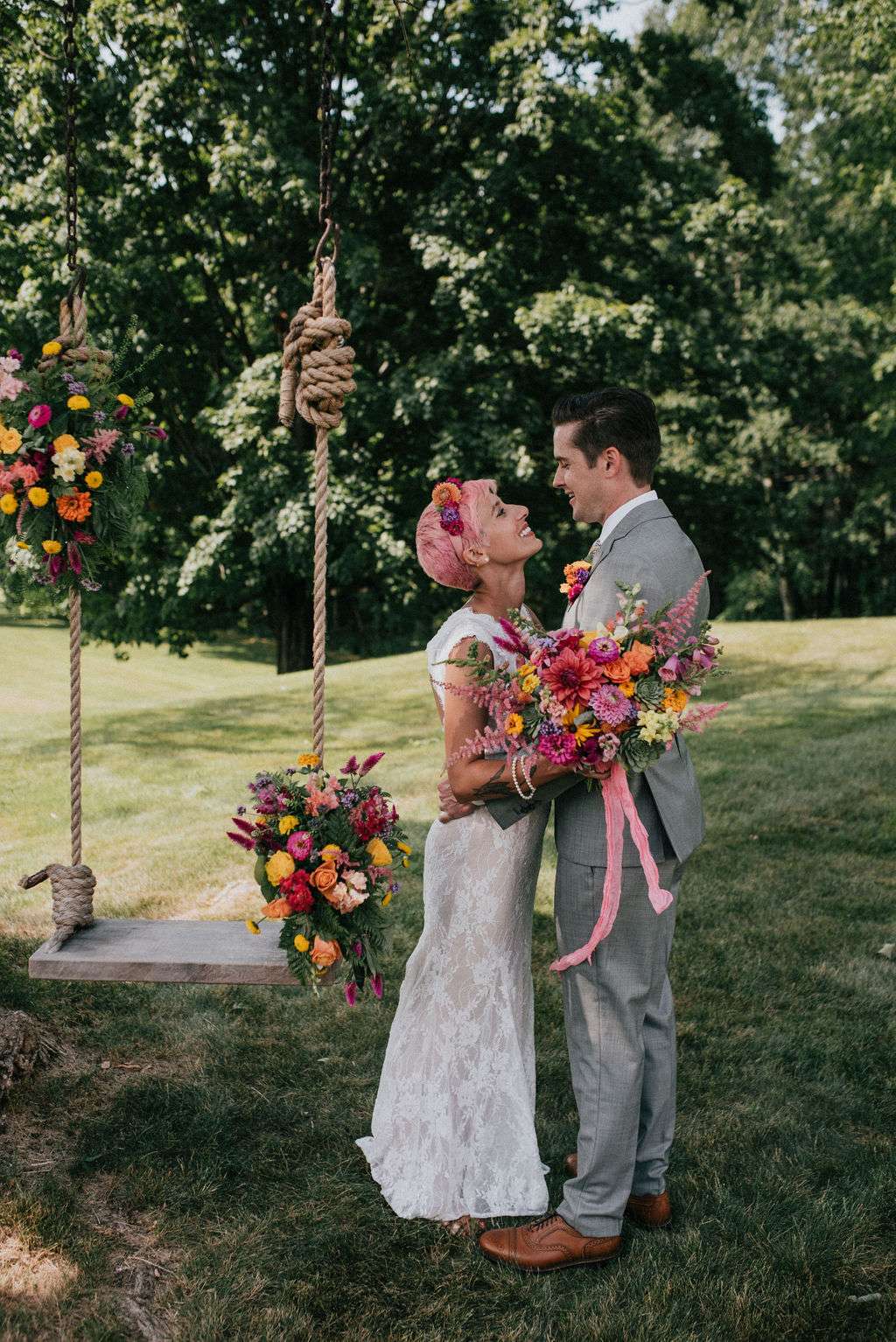 Born and bred in Maine, Alissa always knew she wanted to get married outside in a beautiful space, close to where she grew up. Her and fiancé Hayden found the perfect spot in Cunningham Farm near Portland, packed full of New England charm.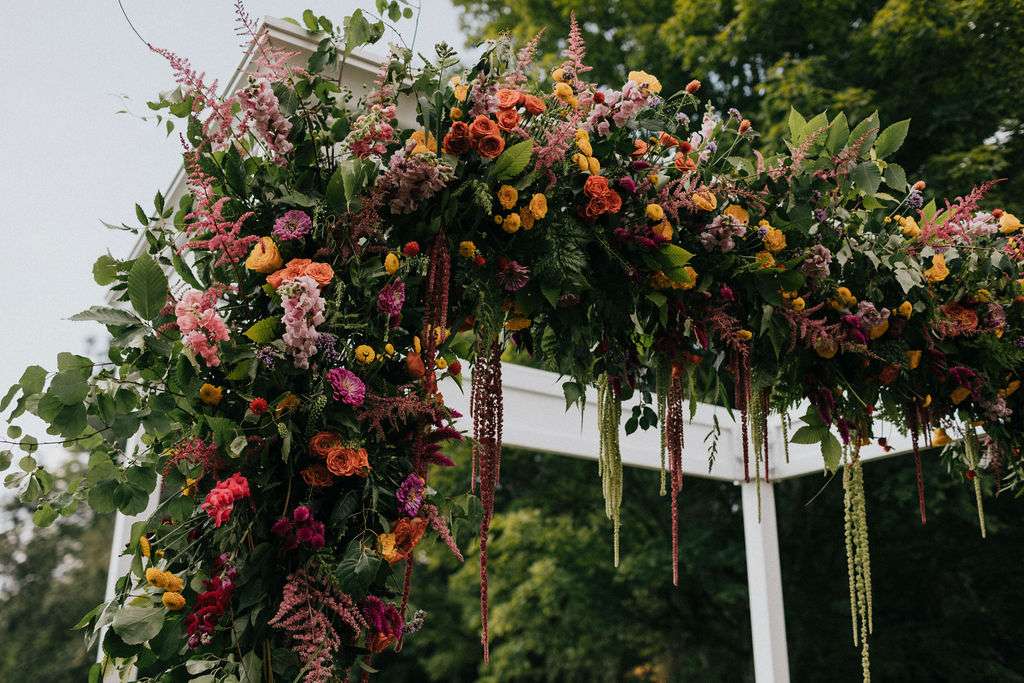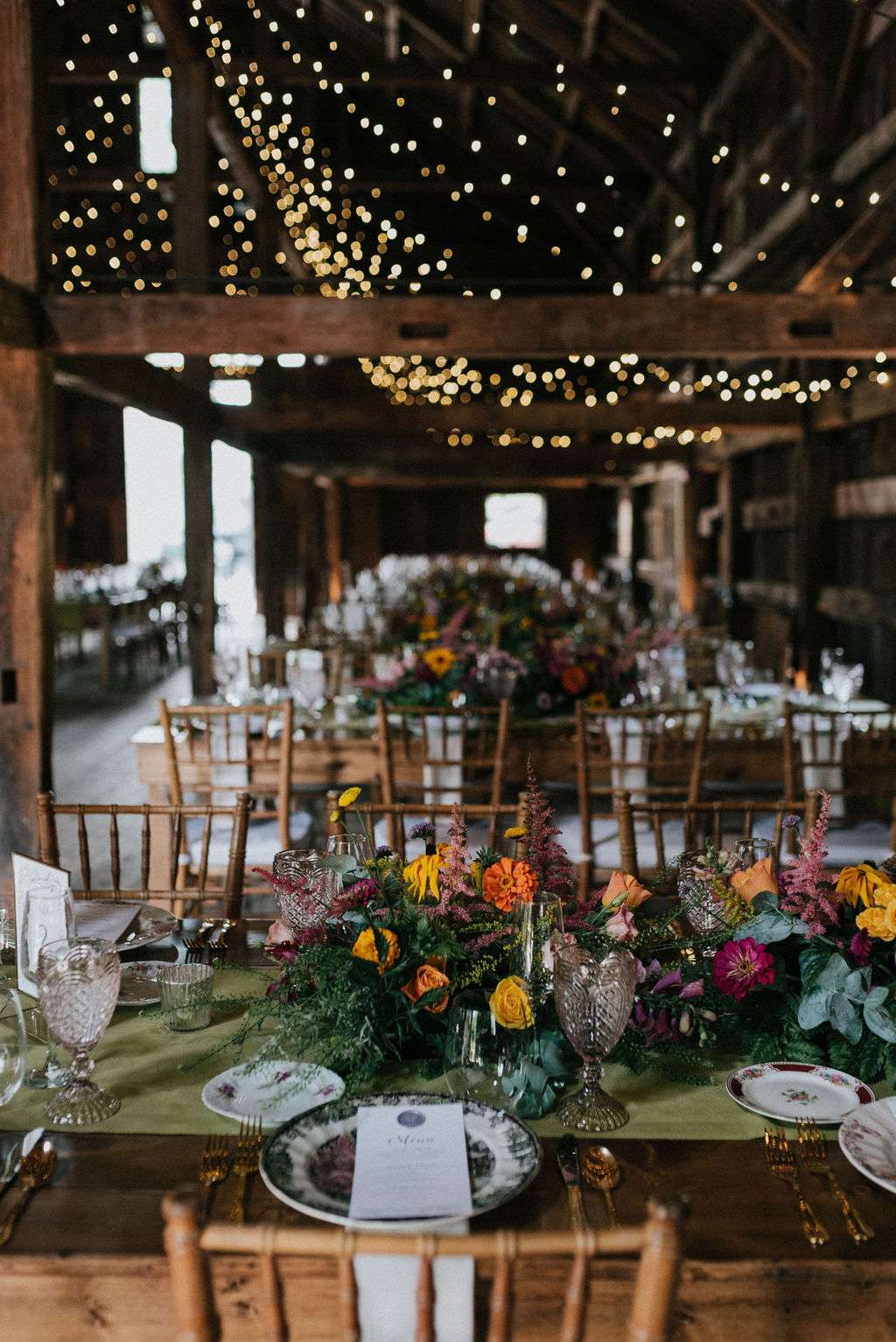 "I'd describe our wedding theme as quirky with a rustic charm," the bride told us. Bad Rabbit Flowers provided tonnes of gorgeous colourful florals, festooning their ceremony archway, the swing that their first look took place at, and even a rowing boat that the couple stole a few minutes away from everyone to take a row in!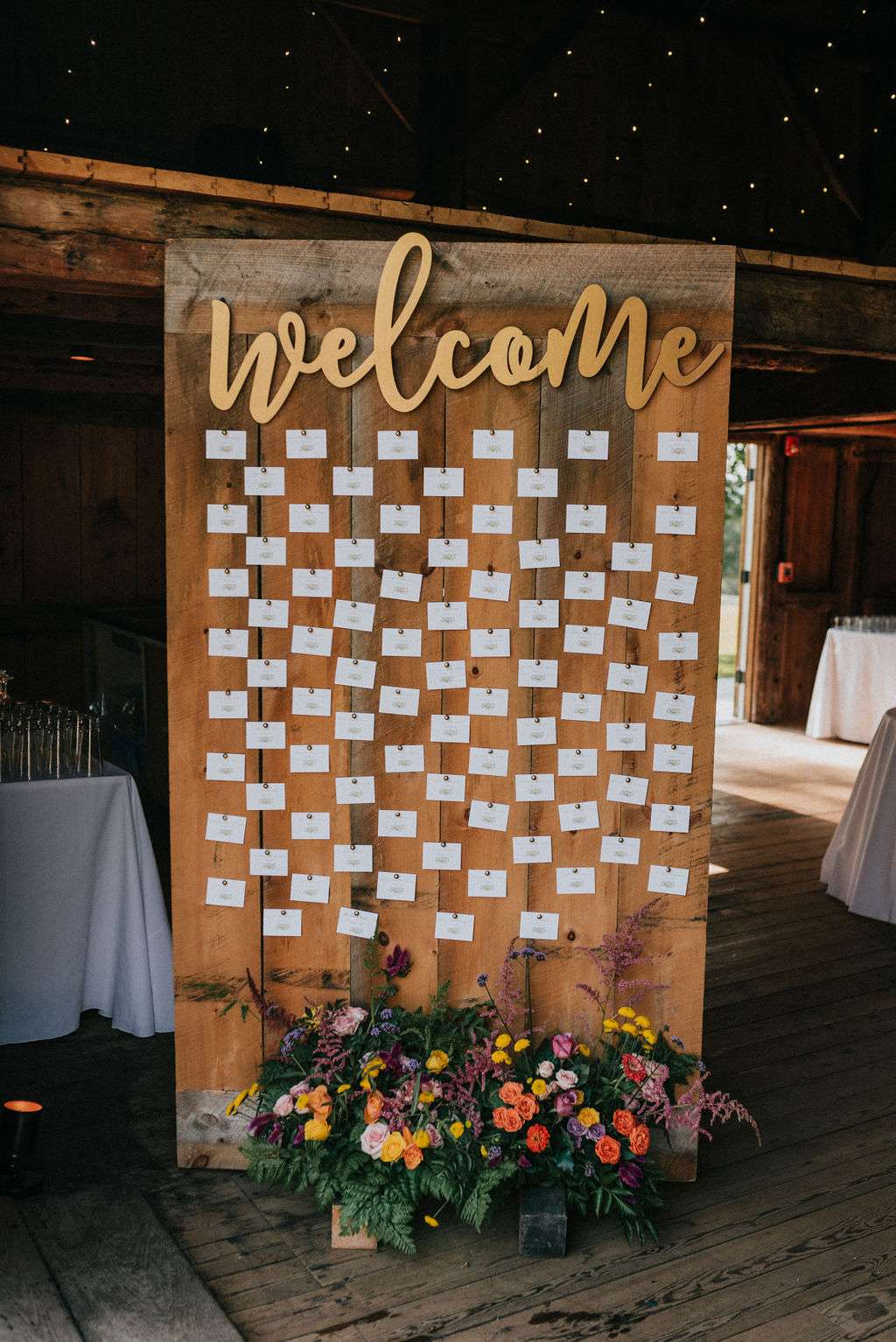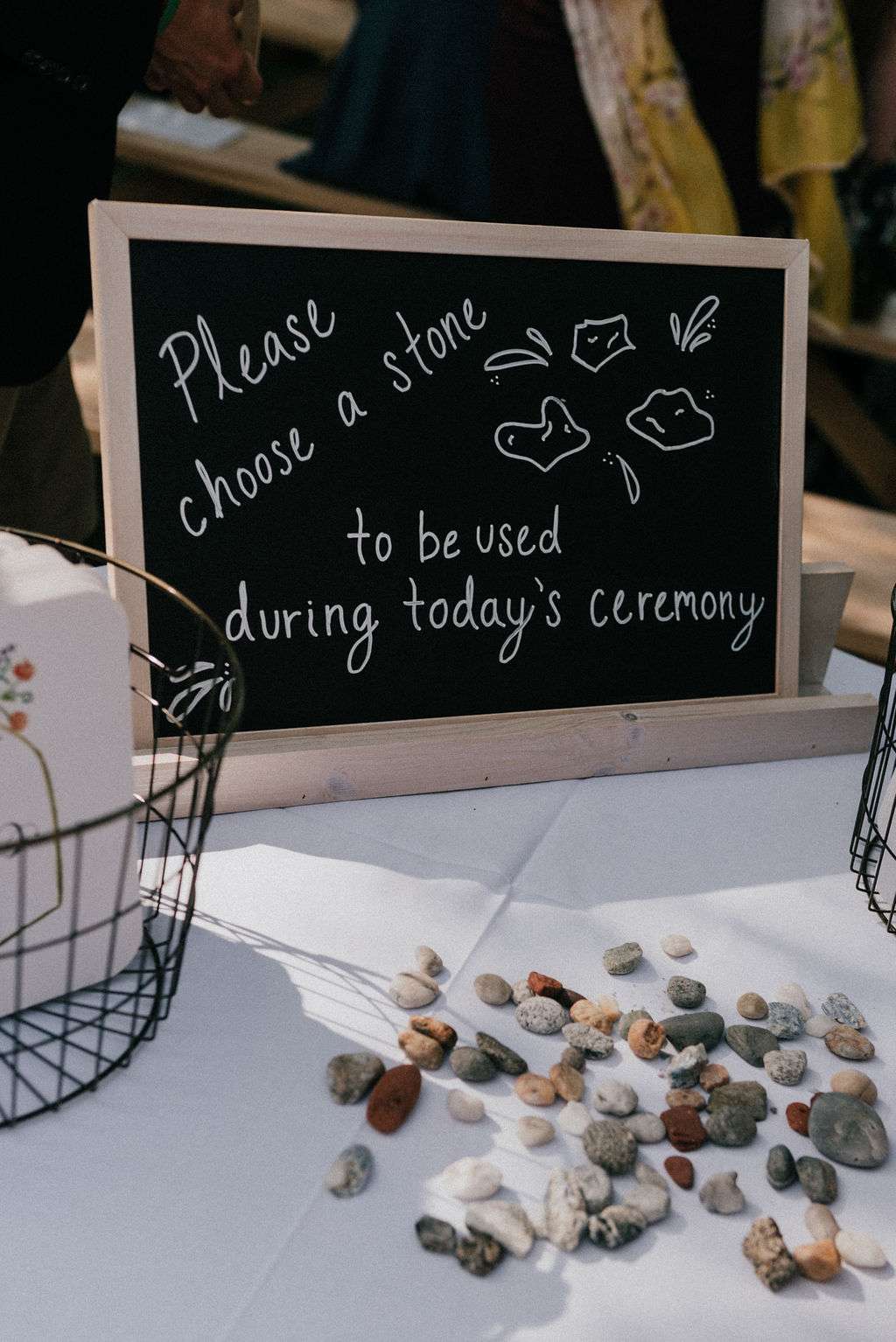 The bridesmaids wore pink, which matched Alissa's bubblegum pink crop almost perfectly! She wore a fitted lace gown, with floral headpiece and sandals for a relaxed yet vibrant boho look.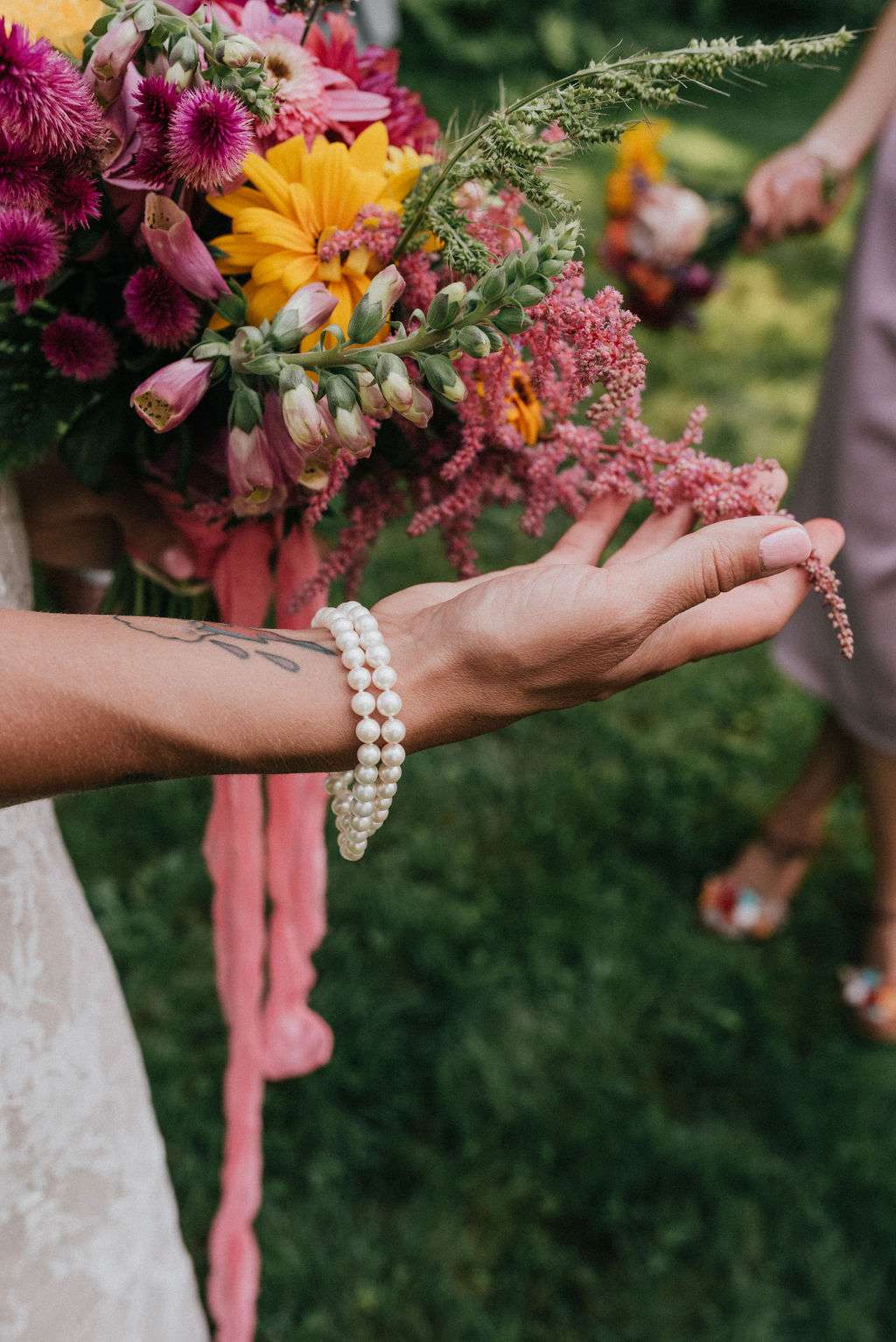 They had custom order of service fans to keep their guests cool, and they got them involved in their ceremony, too, each guest invited to take a pebble for them to then use in the sand-pouring portion of their ceremony. The couple read letters to one another, too. "I was so nervous leading up to the ceremony, I was shaking visibly. Walking up to Hayden at the altar, I think he could tell how nervous I was. Standing up there, I took his hands, and planted my feet to steady myself."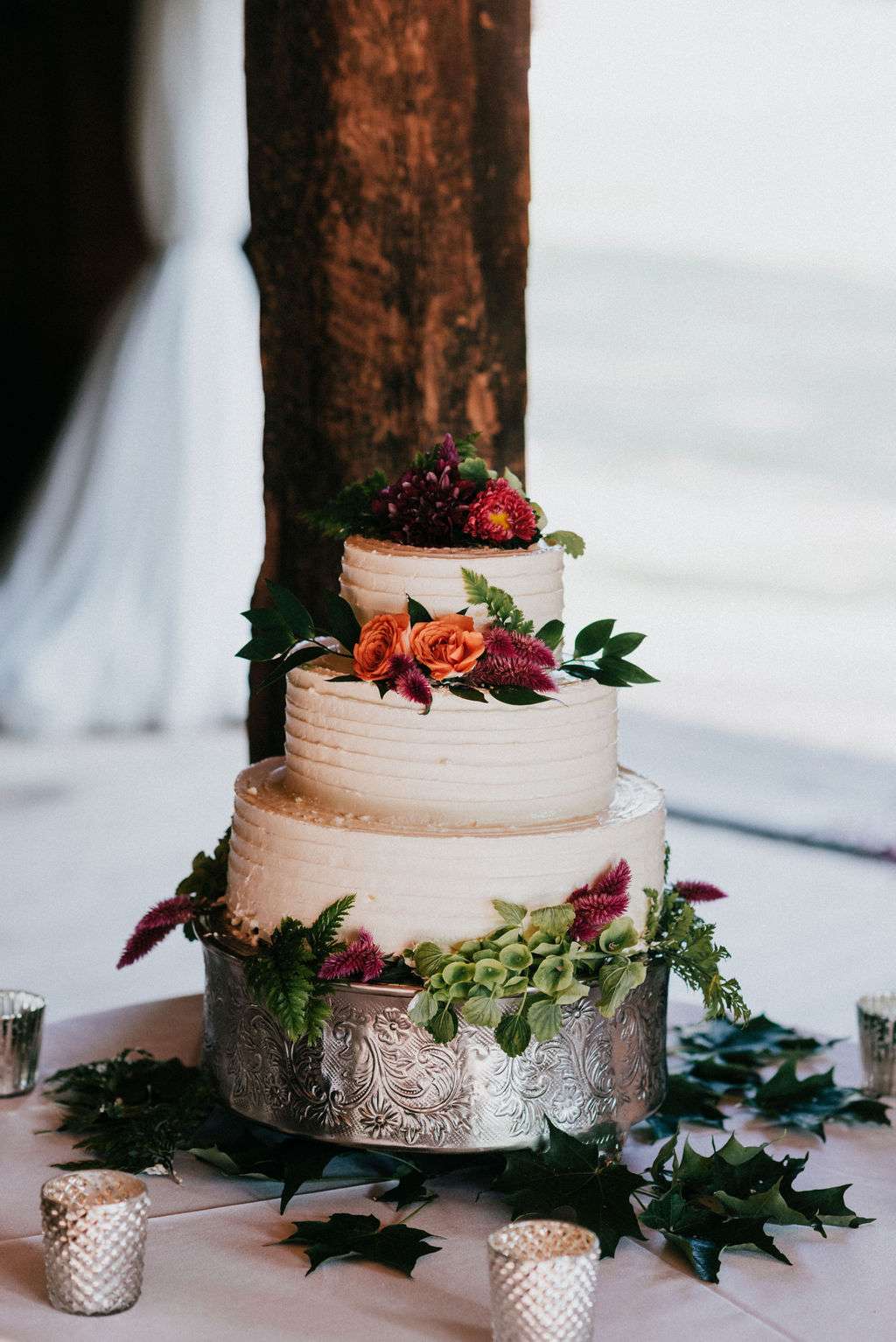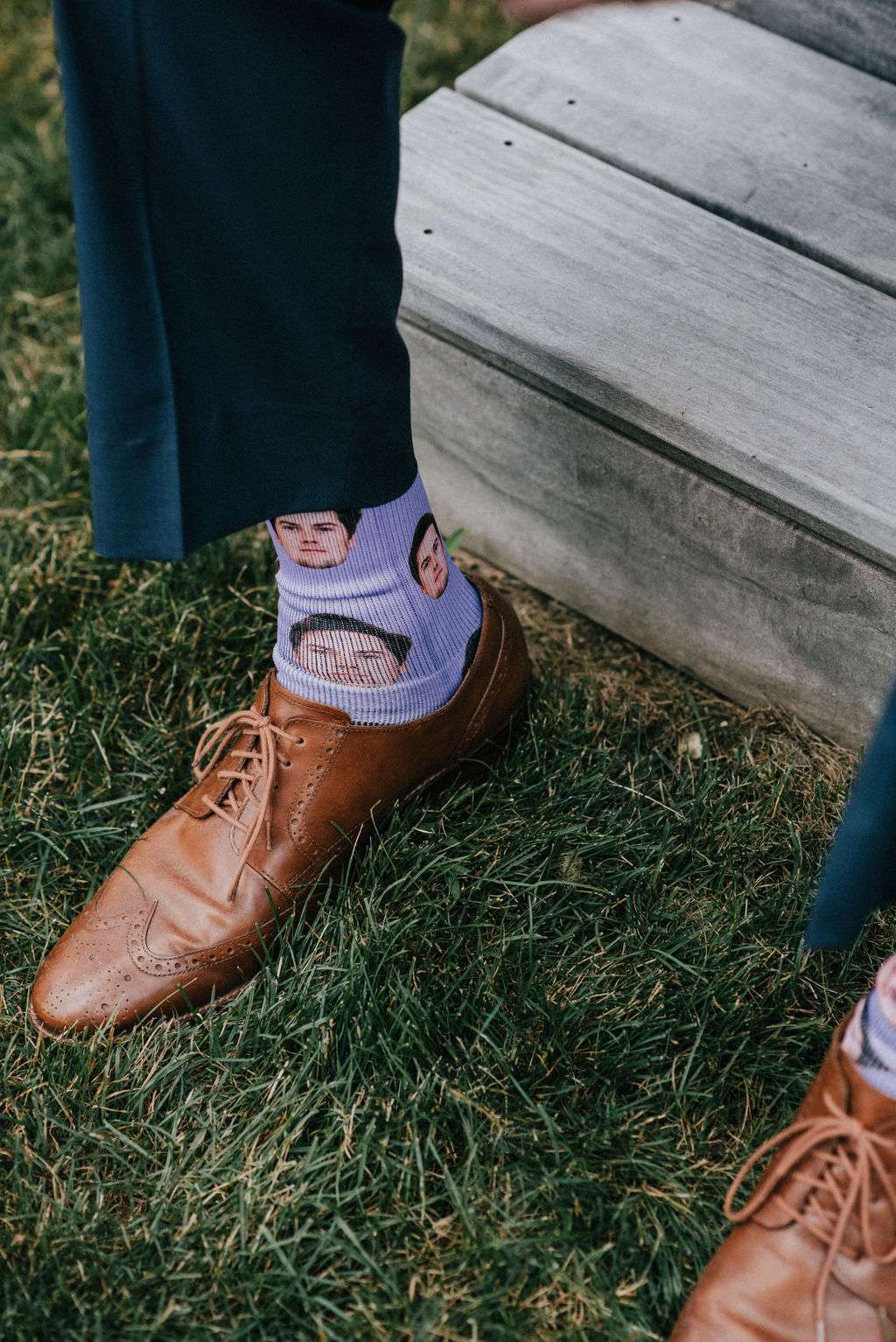 "After a few minutes, where I was starting to feel really woozy and lightheaded, Hayden leaned in and whispered 'bend your knees!' Luckily, he realised that in my nervousness, I had locked my knees and was on the verge of passing out! If he hadn't said that, I definitely would have passed out at the altar, making for a different, much more embarrassing story. In that moment, I realised how well he knew me, and I felt so comforted and seen."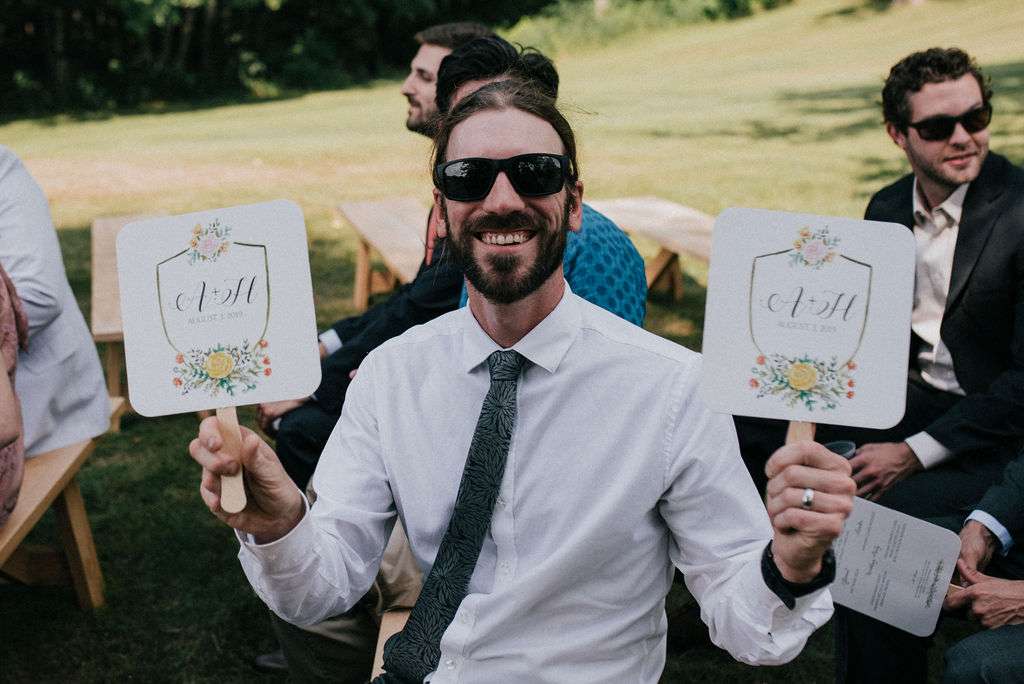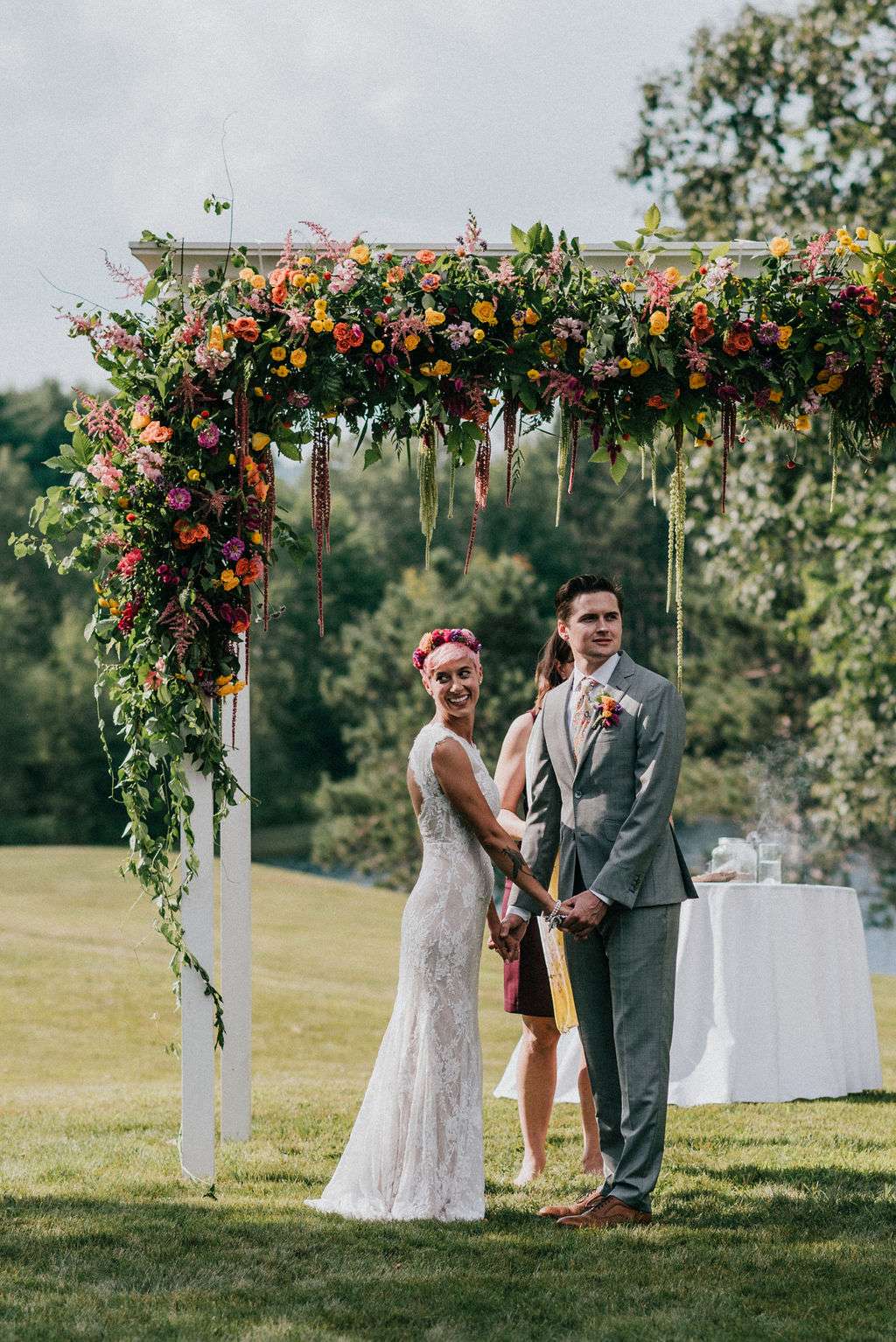 "The moment right after we were married when it felt like 'we did it!' was my favourite part of the day," Alissa continued. "But the dance party afterward was pretty great too. One thing I was so grateful for was getting a moment alone with my husband right after the ceremony to decompress, and eat some food. I'd recommend all other couples take time for themselves, too!"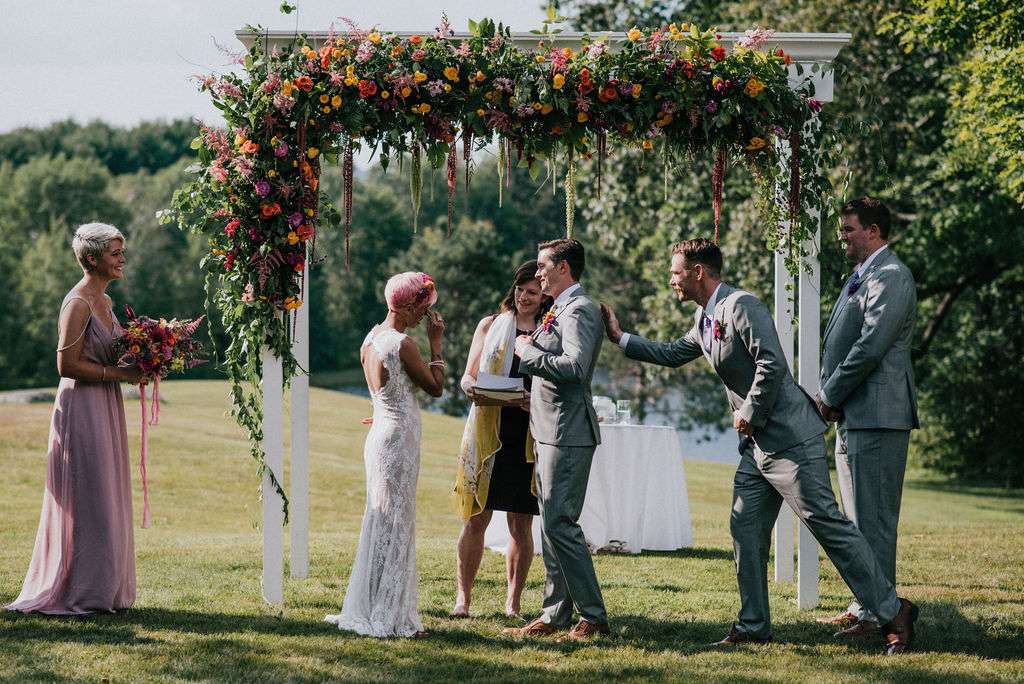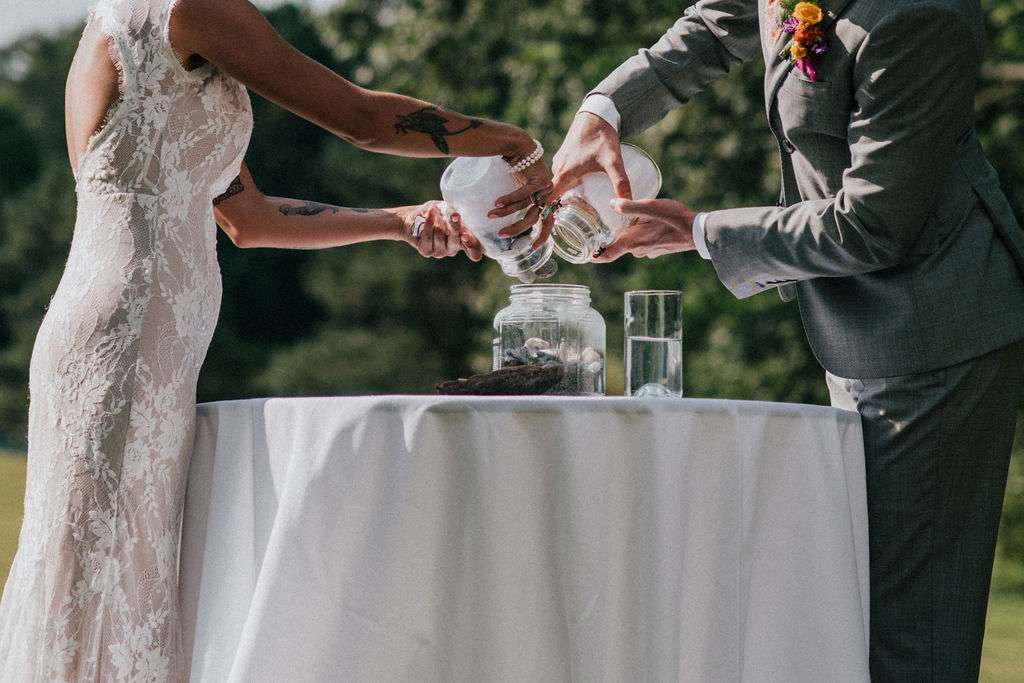 "Don't worry so much about the minute details," the bride concluded. "They don't matter to anyone else, and it won't be what you're thinking of on the day. Seeing everything come together in the end feels magical, you won't notice what's missing!"