Many brides-to-be spend months obsessing about losing weight for their weddings. But size 24 fashion blogger, Callie Thorpe, has an inspirational message for us all.
On the 6th of August last year I married my boy. We shared our day with 45 close friends and family in a London warehouse venue. The sun shone bright, we ate ice cream sandwiches for dessert and danced the night away. My dress was a champagne, lace, trumpet gown from Oleg Cassini and (at size 24) I felt more beautiful than ever.
Our wedding ended up going viral, from one important statement I made about my decision to not lose weight for my wedding. The likes of Cosmopolitan, Instyle, Marie Claire and many others featured my story and today I want to share it with you.
The reality is I am a rarity, the wedding industry doesn't often cater for women that look like me, women with lumps and bumps and thighs that touch. The women on the front of bridal magazines are visions of perfection, perfectly slender, skin so flawless, hair so soft. When you are a plus size bride the idea is that you don't stay plus size for long because rule number one when planning a wedding: Lose weight.
It's just the thing you do, almost like a rite of passage, you have one day to look your absolute best and weight loss is deemed the way to get that. You only have to click on Pinterest to see the many wedding diet plans plastered all over the page. 'Become the woman you want to be for your wedding' 'How to lose 14 stone in day' (well maybe not quite that much but you get my drift).
But what if you are the woman you want to be? What if you and your significant other love you for exactly who you already are?
Early on into planning I began to search for my dream dress, I had no idea what style I wanted so I looked online and called a few boutiques in London to try and find somewhere to try on some dresses. Whilst most were lovely, many told me that they just didn't stock samples in my size. The only way to try on a dress would be to pin it to me meaning I would simply have to imagine how a dress would look on me instead of seeing it for myself. My heart broke a little, my wedding dreams were crushed, I wanted to experience the trying on of dresses, I wanted to see what it felt like to feel like an actual bride. Annoyed that in one of the best places for shopping in the world I couldn't get a dress in my size, I asked on Twitter if other plus size women had experienced the same issues. So many people responded with equal disappointment. Some spoke of bad treatment in stores by staff, some described being pinned into dresses much too small for them, some refused to even subject themselves to the experience at all in fear of feeling bad about their bodies. It really shocked me. How could something which is meant to be about celebrating love contribute to making people feel low?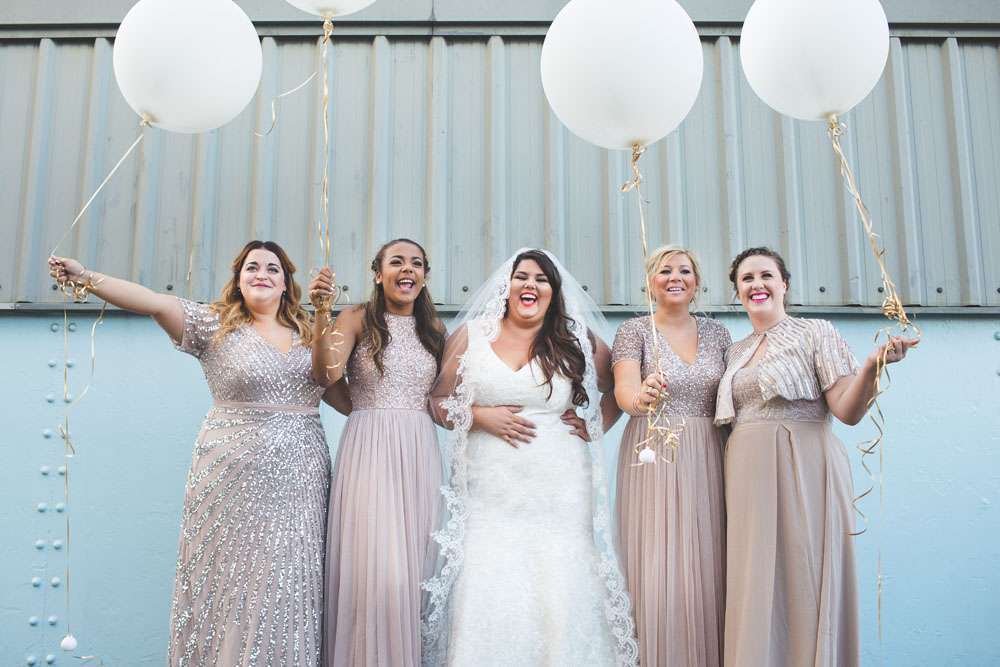 Thankfully there was light at the end of my tunnel. Working in the fashion industry helped put me in touch with the PR team at David's Bridal, who told me that they did in fact sell wedding dresses in plus sizes and they were available to try on in store. My bridesmaids and I headed to their store in Westfield Stratford City and I was able to try on dresses just like everyone else. The team in the shop were so kind and made my experience judgement free – exactly how it should always be. I tried on six dresses in total and by the third I knew I had found the one. When the assistant zipped me up and I walked out into the room my bridesmaids all gasped, turning and looking in the mirror I began to cry, the dress felt and looked like it was made for me.
During the lead up to the wedding I would be lying if I said I didn't feel pressure to lose weight, because, I really did. As a plus size blogger who aims to promote body confidence, my confidence began to waver, my thoughts about how I would look began to plague me. What if hated my photos? What if I couldn't fit into the dress? What if, what if…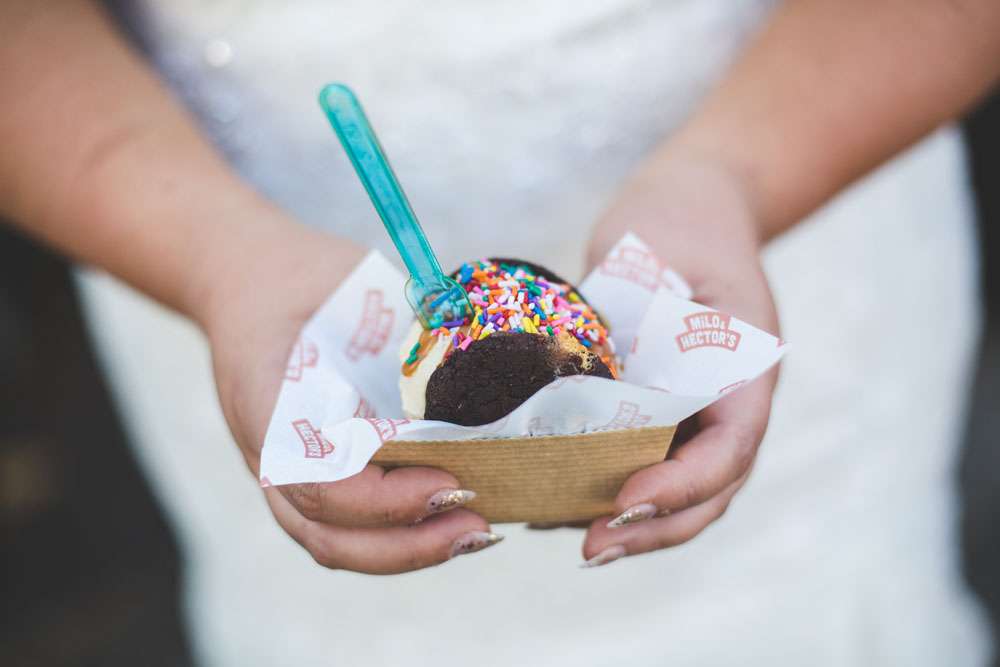 Health is important to me, but deep down I don't think I was thinking of health when losing weight for the wedding, mostly my thoughts surrounded image, and that is truly not the way to approach any changes in your life. Quick fix wedding diets are not healthy, and feeling pressured into losing weight is not the right way to approach weight loss.
Finding love and getting married is so much more than the dress, it's much, much more than the party. Yes, those things are a great addition but when you strip it back, marriage is the union of two people that want to commit themselves to one another. Your partner loves you for you, that's why they proposed spending the rest of their lives with you. When it's all said and done what we look like is only a small part of who we really are, and whether you are a size 2 or 32 you deserve happiness, you deserve to feel amazing on your wedding day.
If you choose to change your body and lose weight, let it be from a good place, a place of kindness and self-love, not punishment or restriction. Whether you are plus size or tall, short or petite – love yourself right now in this moment, because trust me, when you do you will truly find contentment.
This article originally appeared in issue 11 of Rock n Roll Bride magazine. You can still grab a back issue via our online shop. The current issue, issue 15, is available in stores (WhSmiths, Sainsburys & selecred newsagents) right now!