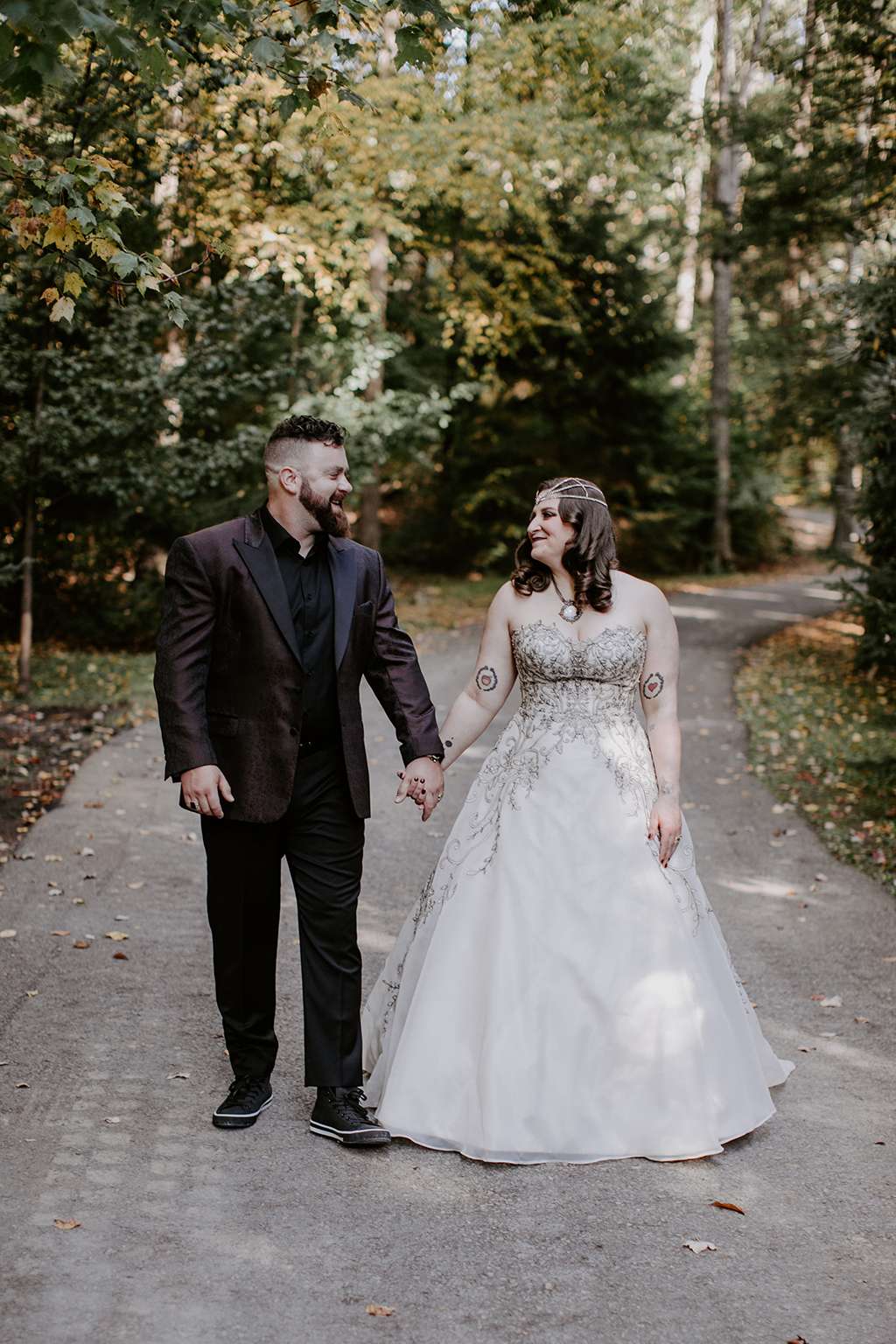 Jade and Pete drew inspiration on how they decorate their home for their October wedding day. The bride told us – "firstly we love Halloween, so that influences our personal decorative style, which we wanted reflected in our wedding theme. We're very much into a dark, romantic, antique style with touches of goth so to do this we incorporated plenty of candelabras, moss, books etc. We thought deeper with the personal details, too – forfor instance, the feathers shown throughout the tablescapes are from my mum's chickens. I also try my best to be as sustainable as possible so I bought items that I could reuse in our home."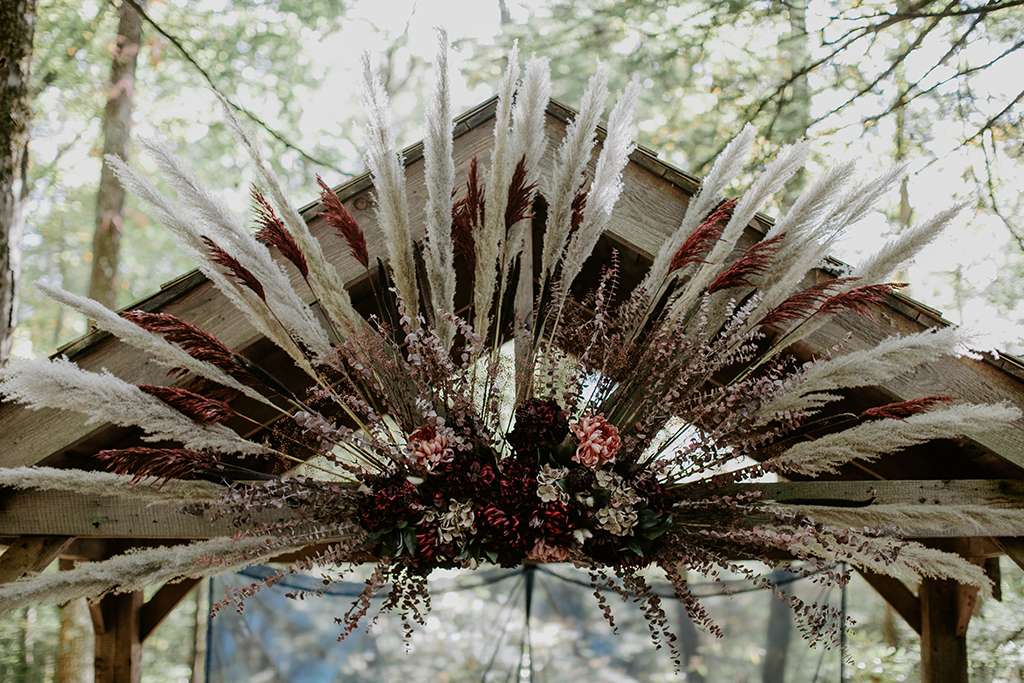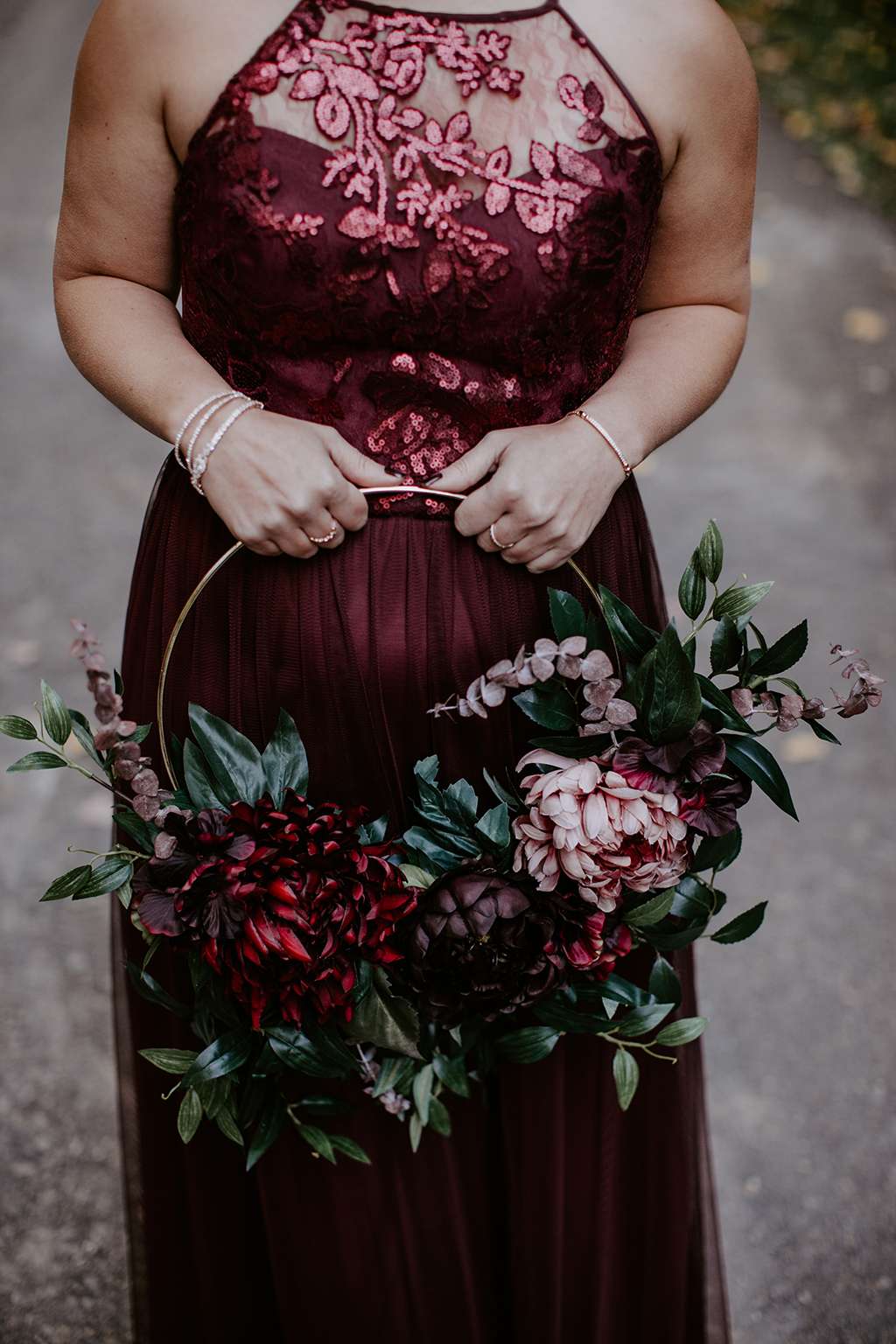 Every aspect of the wedding had personal touches woven throughout. Jade and her bridesmaids made the floral arrangements, they had custom wedding rings made especially for them, and Pete's outfit was custom, too. Jade wore a Sophia Tolli Australia gown from Alessia's Bridal during the day, changing to a jumpsuit from Lulu's paired with a Nasty Gal leather jacket for the evening.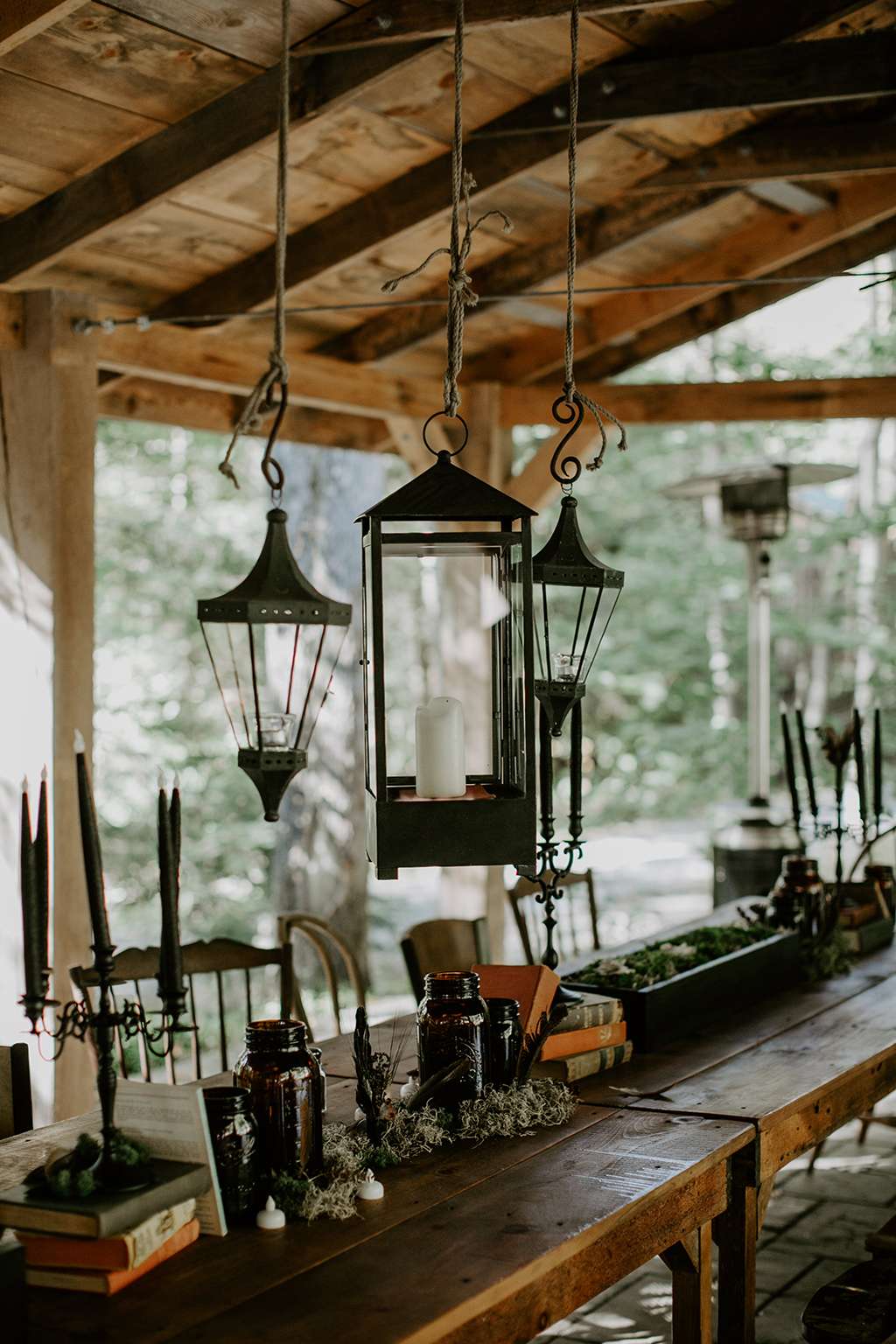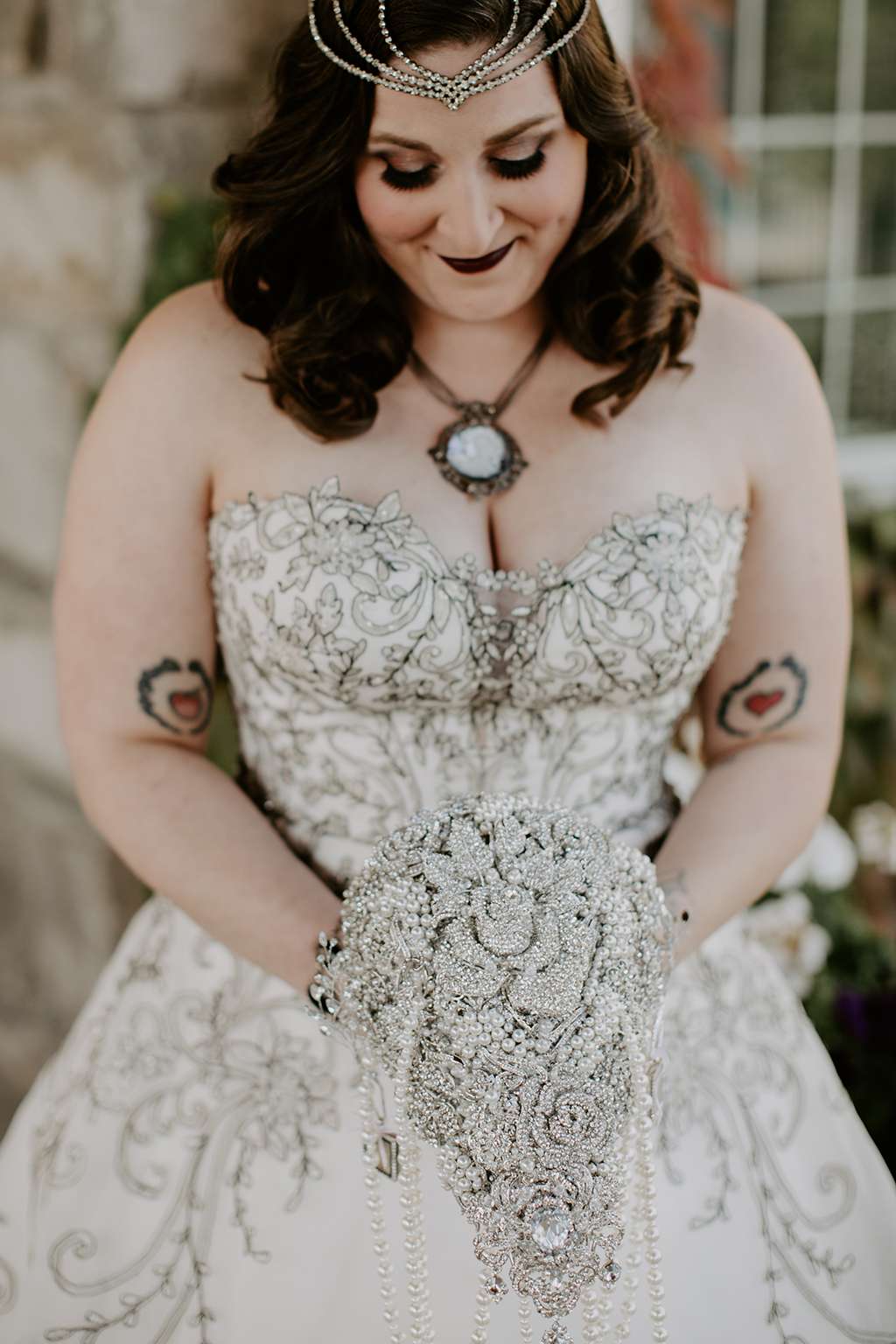 Instead of a traditional bouquet, she chose a brooch bouquet from a maker on Etsy, so it turned into a keepsake for after the big day, too. Hung from it were photos of her loved ones who were unable to be there, as well as family members wh had passed away. "It was so moving to be able to have everyone important to me there by my side on my special day."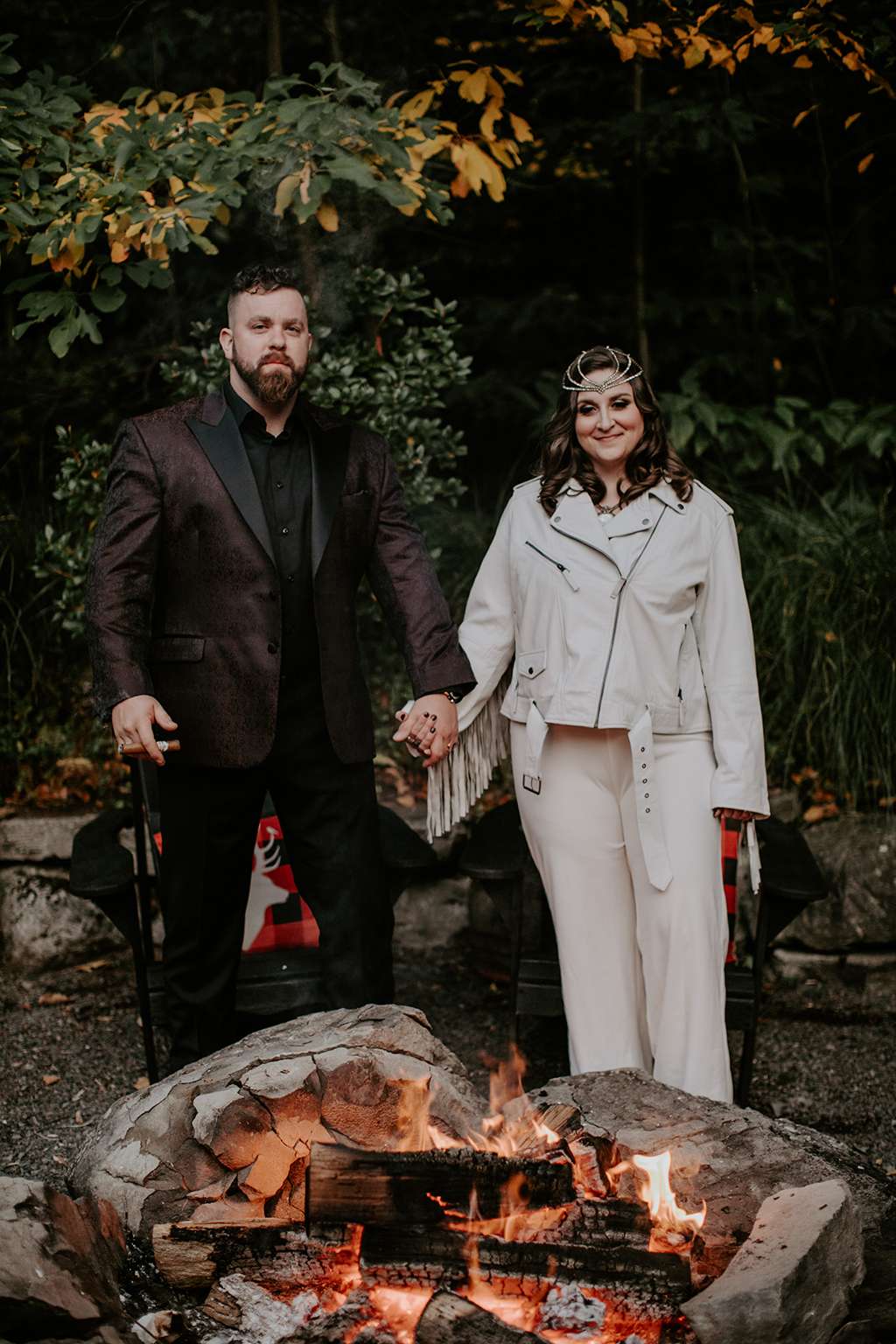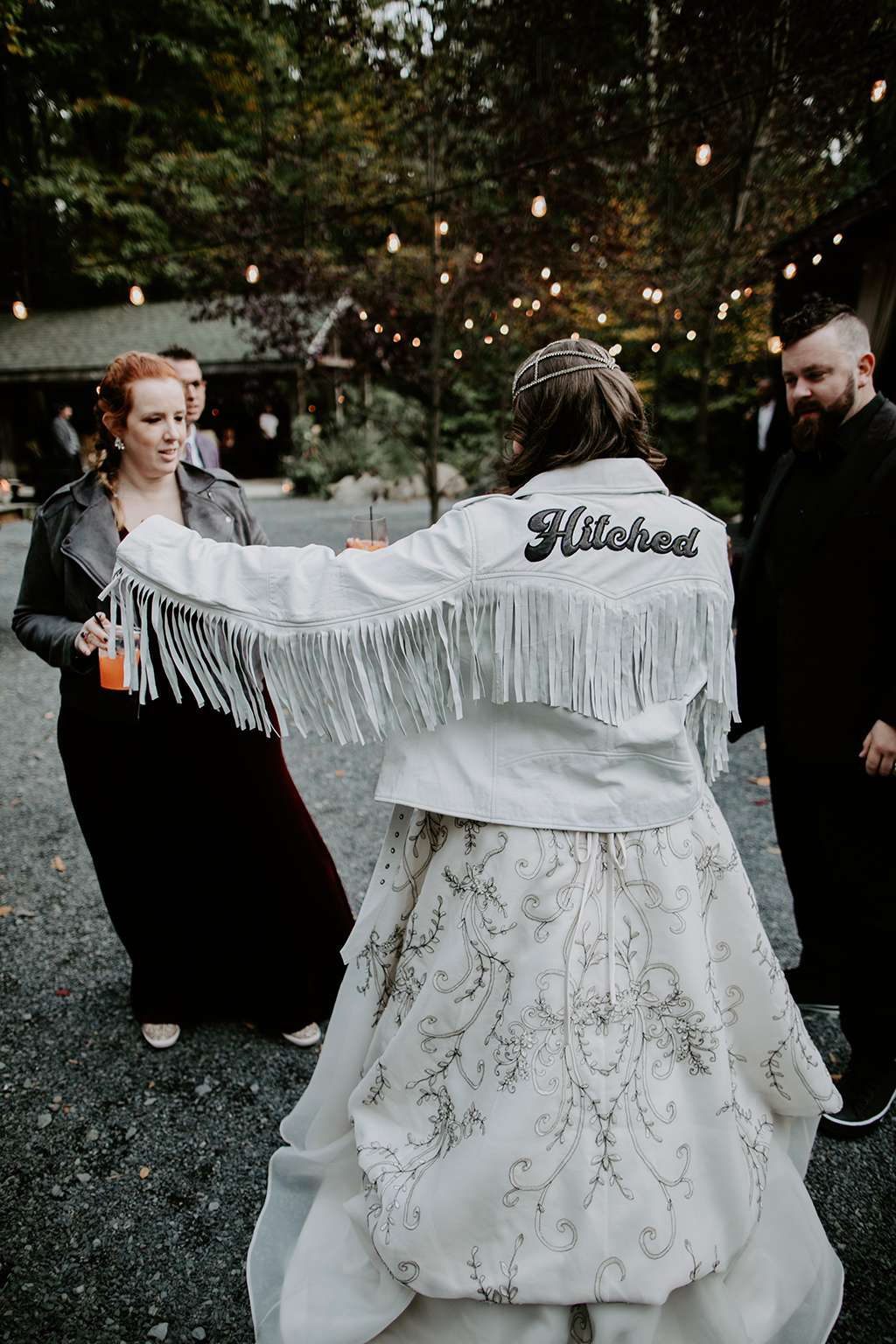 The sustainable touches continued with their stationery made from wildflower seed paper, and scoured thrift stores for props which also saved them money. Jade's headpiece was gifted to her mother over 15 years ago, who spotted it in an antique shop and said way back then that she bought it in mind with her wearing it on her wedding day!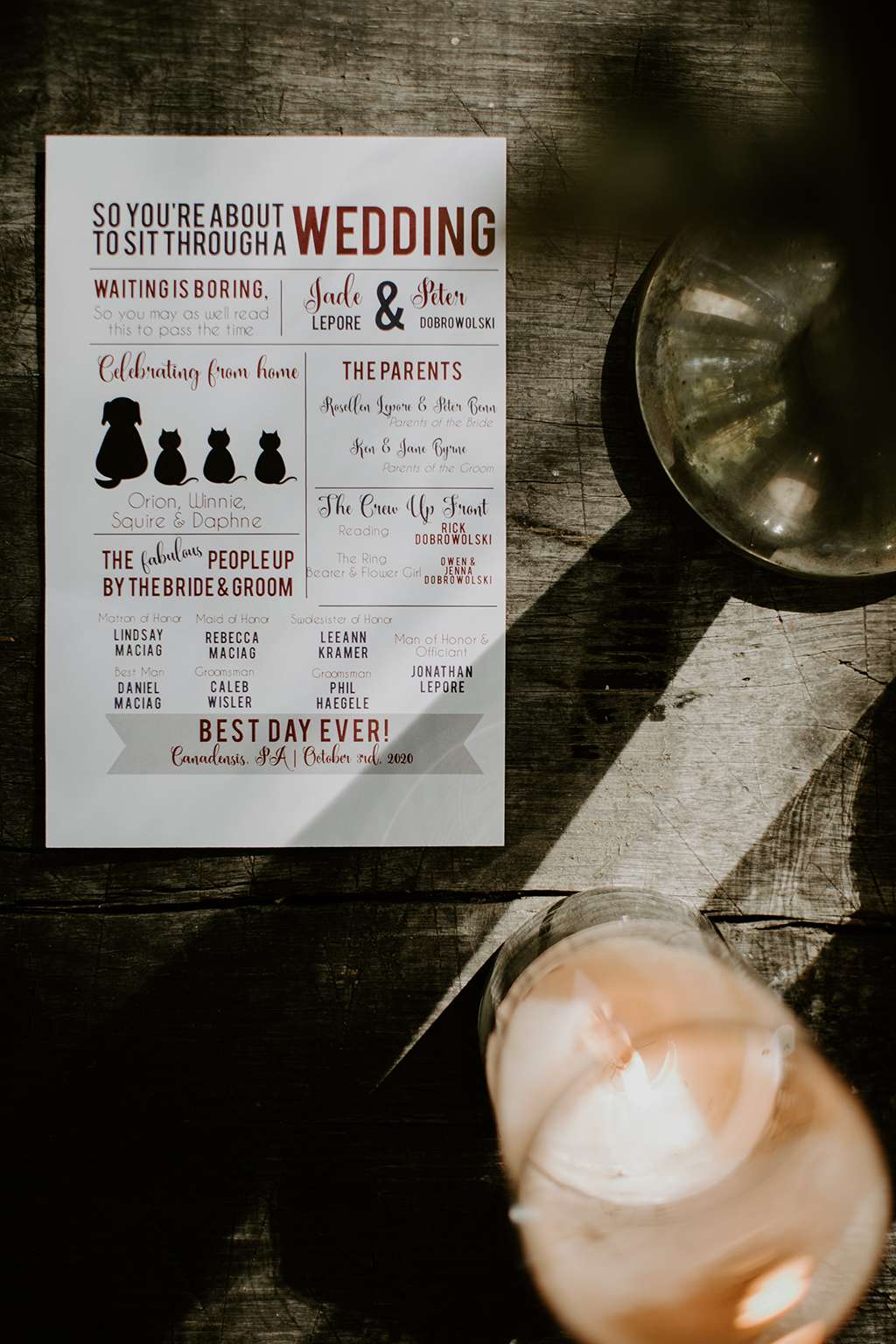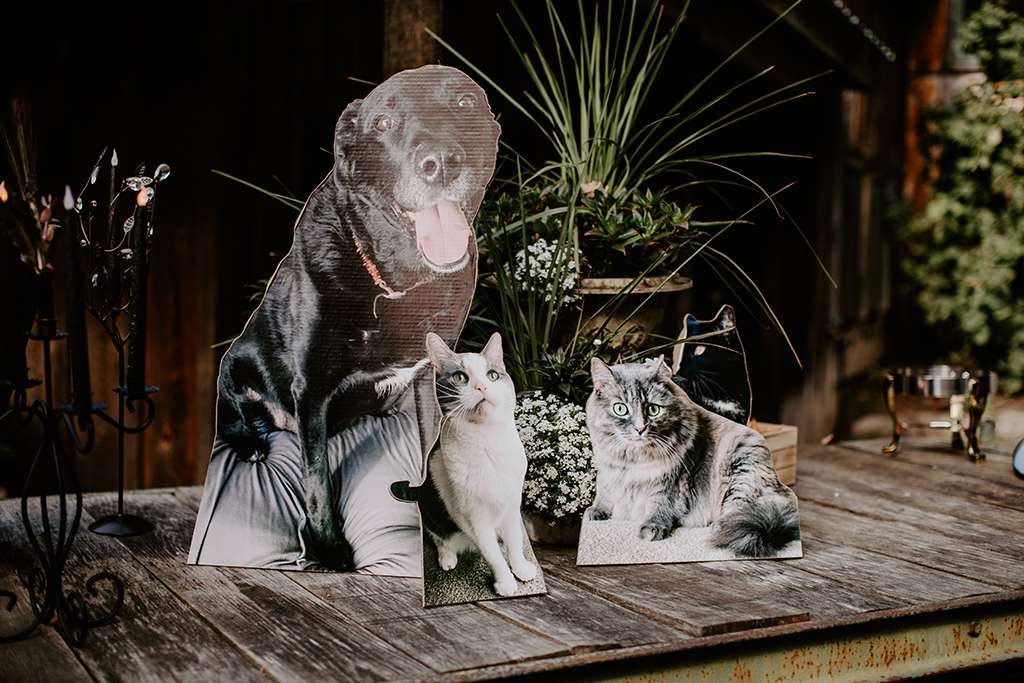 Even the ceremony was personalised to the nth degree. Officiated by Jade's brother, she also chose songs for the prelude and ceremony as a surprise for Pete, including pieces that conveyed her feelings for him as well as those that had meaning to them as a couple, too. They wrote their own vows, of course, and Pete's brother read a poem from Tyler Kent White about quantum entanglements. "I found it randomly around a year before our wedding, and we both felt like it perfectly described the connection we feel and decided we had to include it in our special day." After the ceremony wrapped up, they walked out to their absolute favourite song by Led Zeppelin, and the festivities began!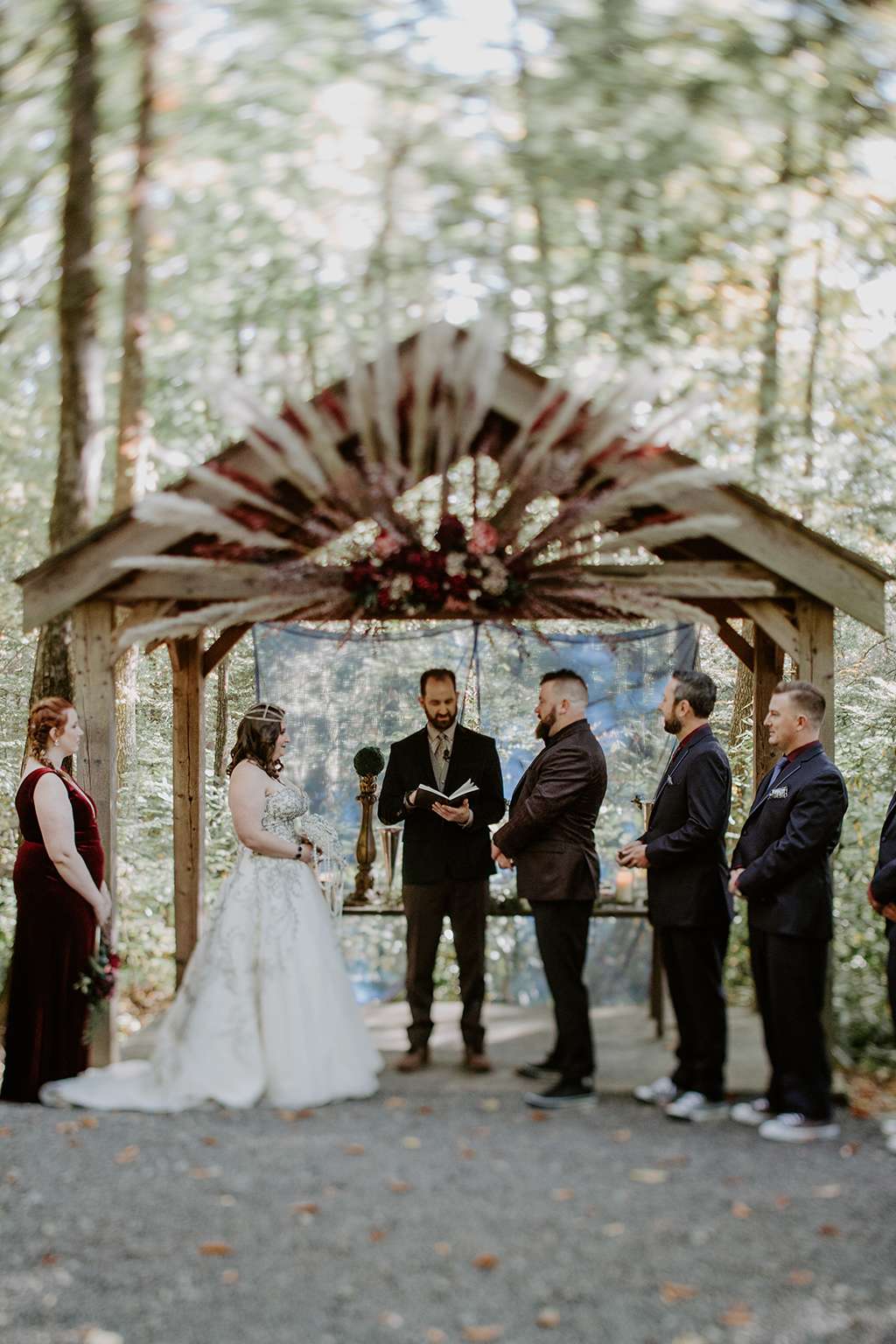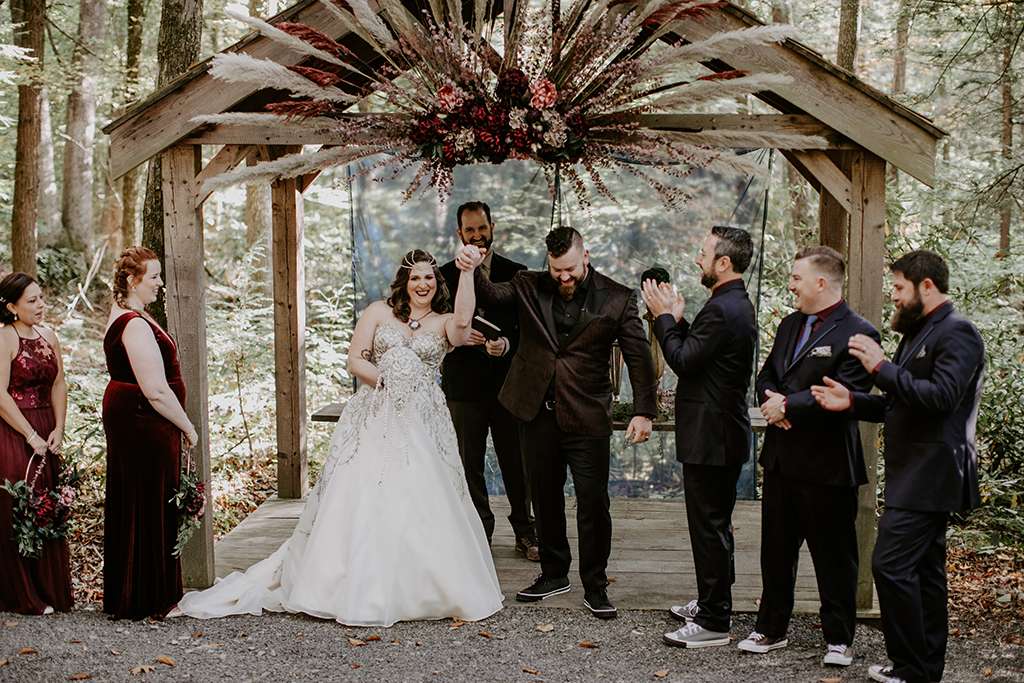 "The best thing about planning our wedding was all the quality time we got to spend with our family and friends," the bride concluded. "To pass along some great advice that was given to me; make sure you take a moment at the wedding and truly look around. It is most likely the only time your group will be all together in one place so savour the moment, and take a picture for your memory bank."