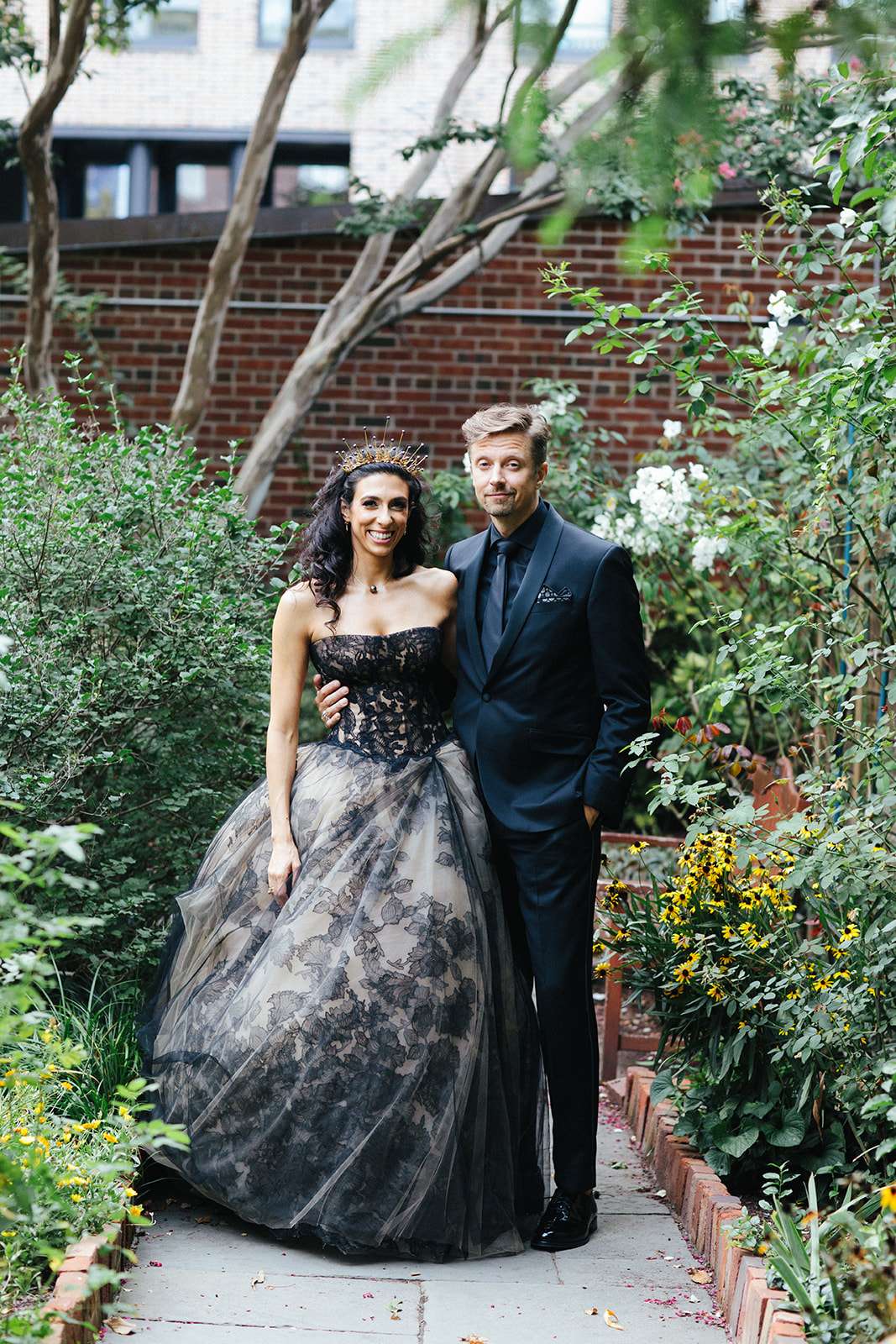 Audra and Erik met working at an ad agency in 2010. In 2015, Audra finally admitted that she hated the job but had stayed for so long because she was in love with him. Shortly thereafter, she quit the job, and kept the guy – result!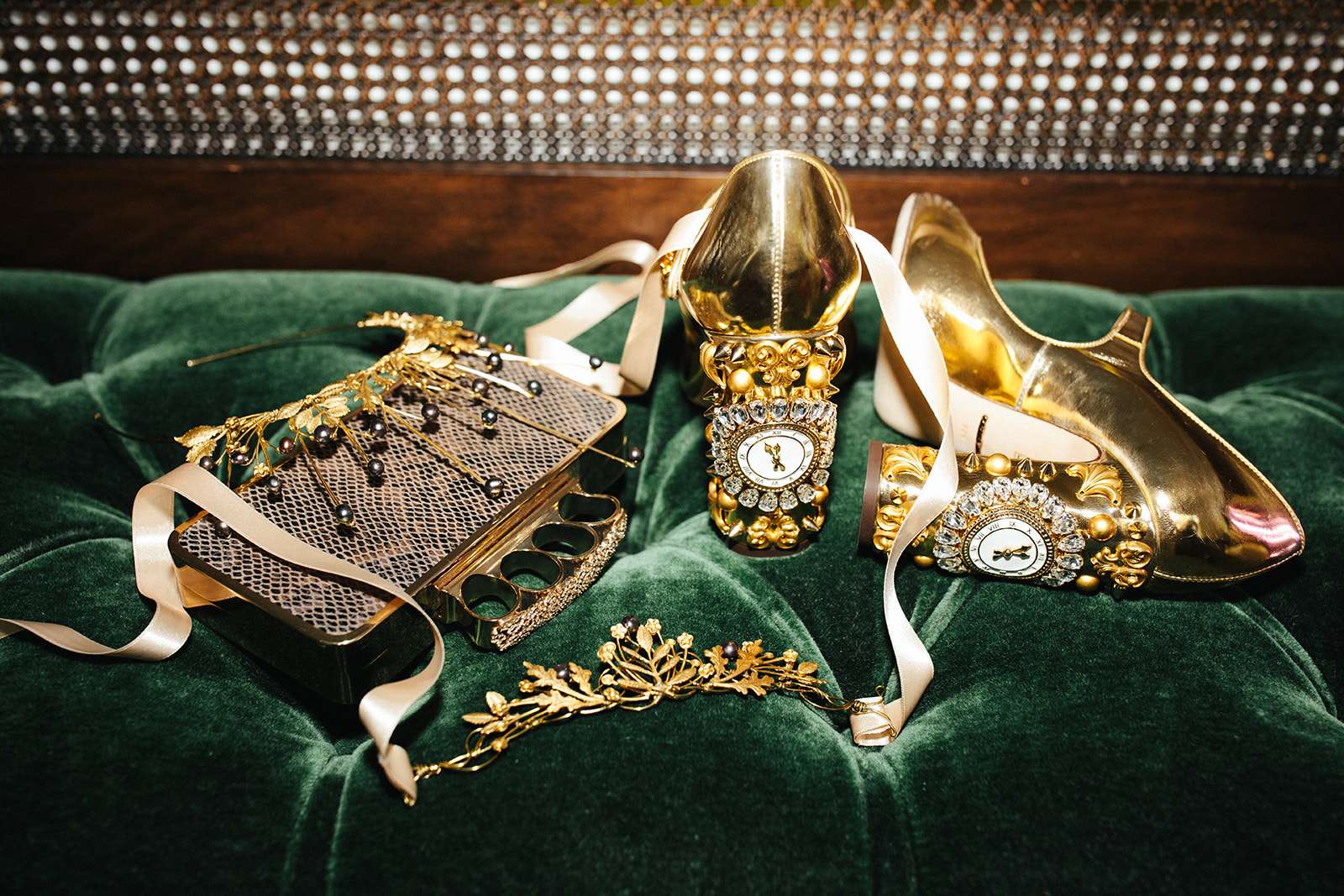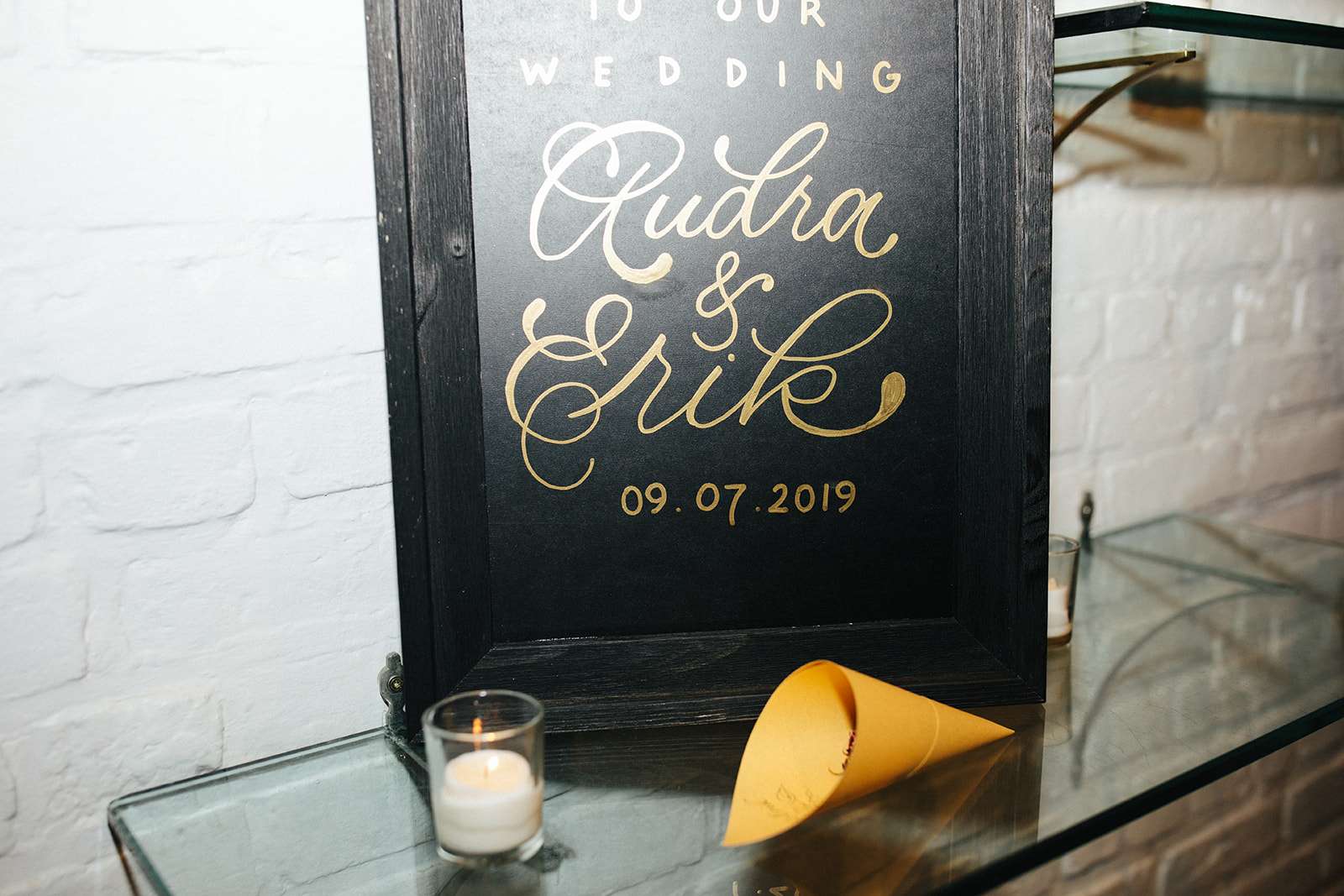 "We both have a flair for the dramatic," the bride told us, "and wanted a wedding day with old-world opulent vibes that felt romantic, but also had a 24-hour party-people edge to it. We were inspired by late, jet-lagged nights that we have spent walking through the streets in Paris; gilded but also gritty. We are both creative directors with a passion for film and literature. We set out to create an evening that felt like a story— the dream night out for us, our friends and our family. The venue, the food, the décor, Sylvie's photographic style, the after-party, and the prep in the hotel room were all designed to play out this very New York fantasy: glam and still slightly gritty; romantic but a bit rebellious; dramatic yet somehow self-aware. Having such a small group (24 in total) made it easy to add a personal nod to nearly everyone."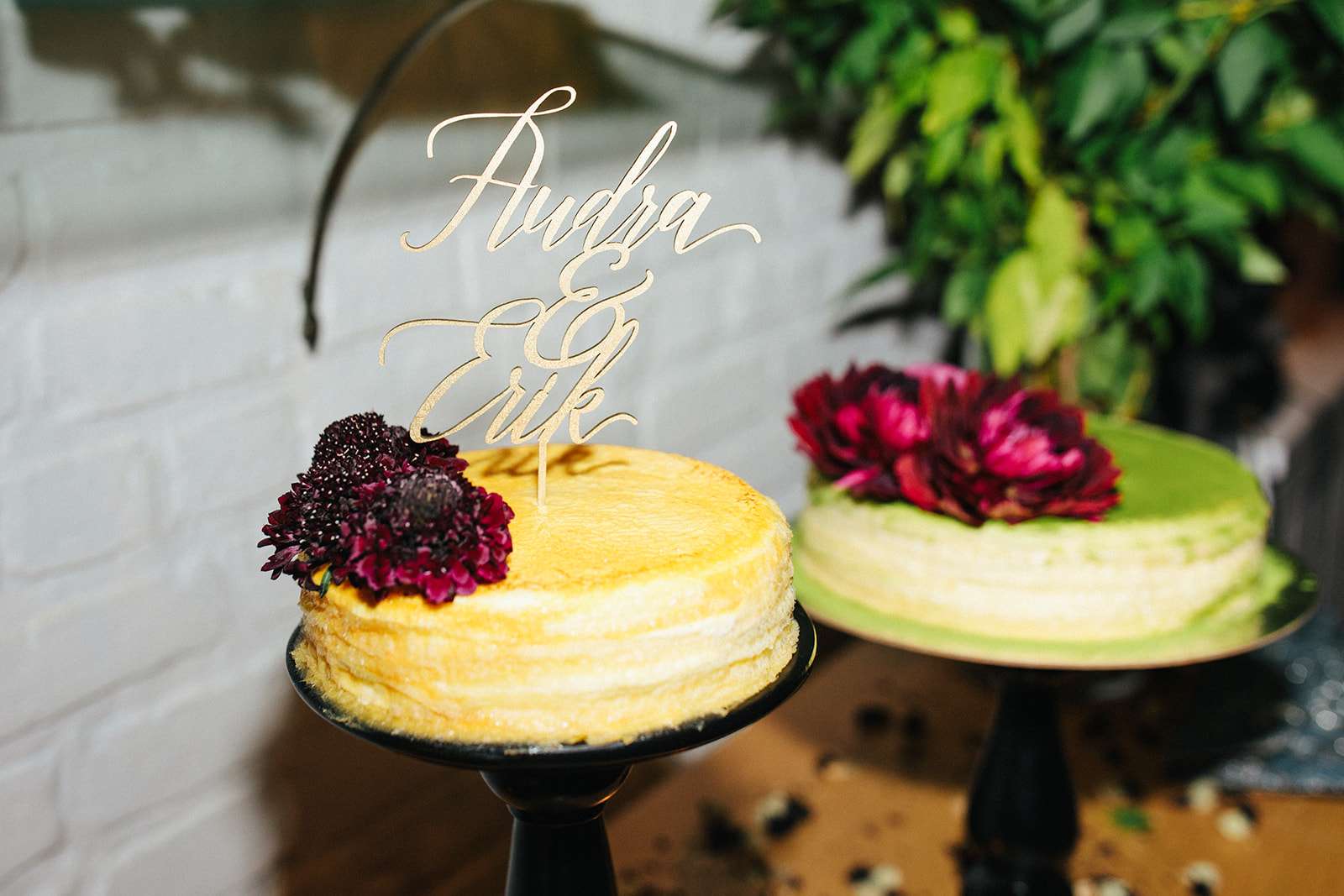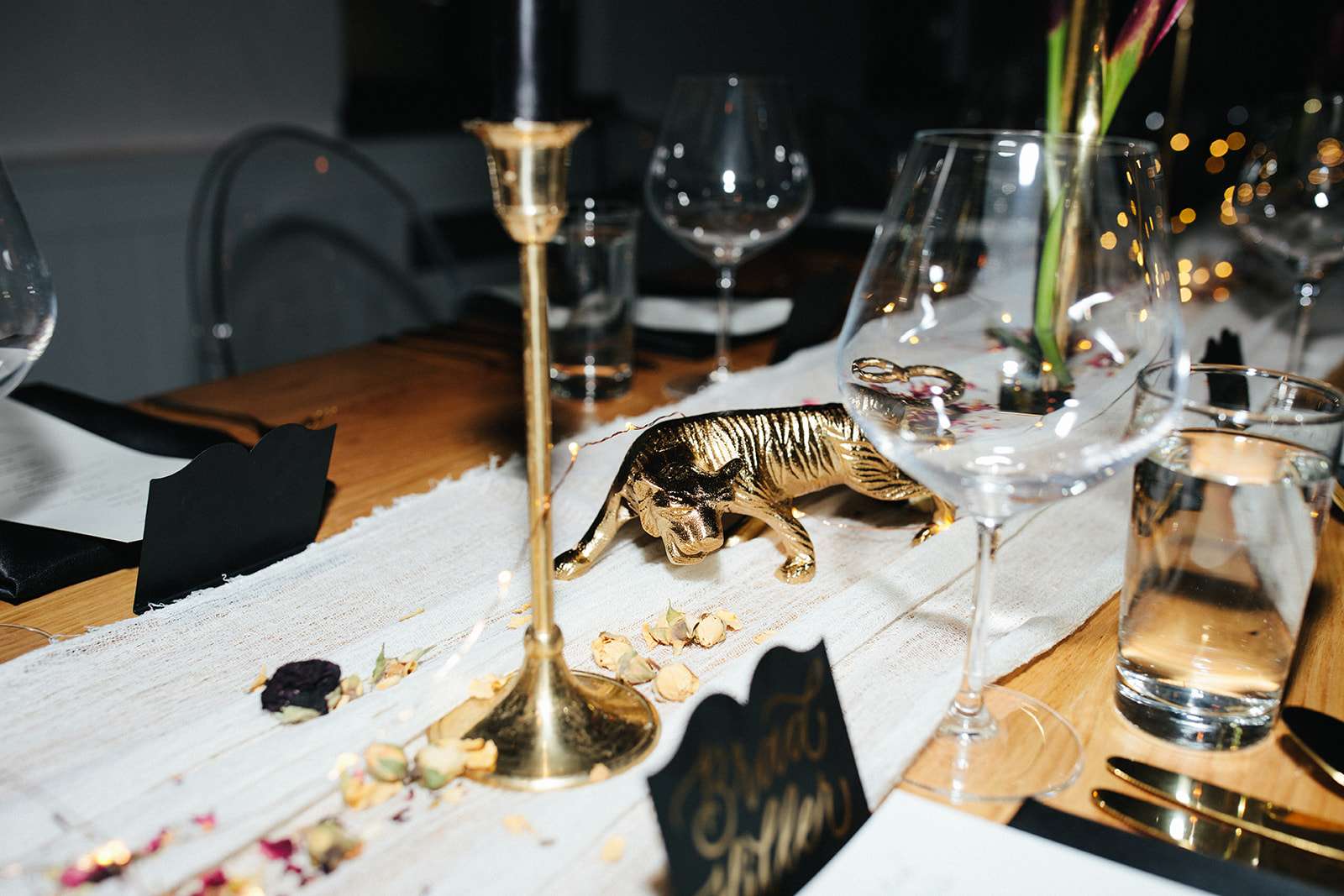 The evening was held at the intimate setting of Little Owl Townhouse in the West Village, New York. Audra wore a black Vera Wang gown, with Dolce and Gabbana shoes and she carried a Gucci fan down the aisle in place of a bouquet. Her headpiece and sash were custom made for her by Etsy artisan Howling Moon UK.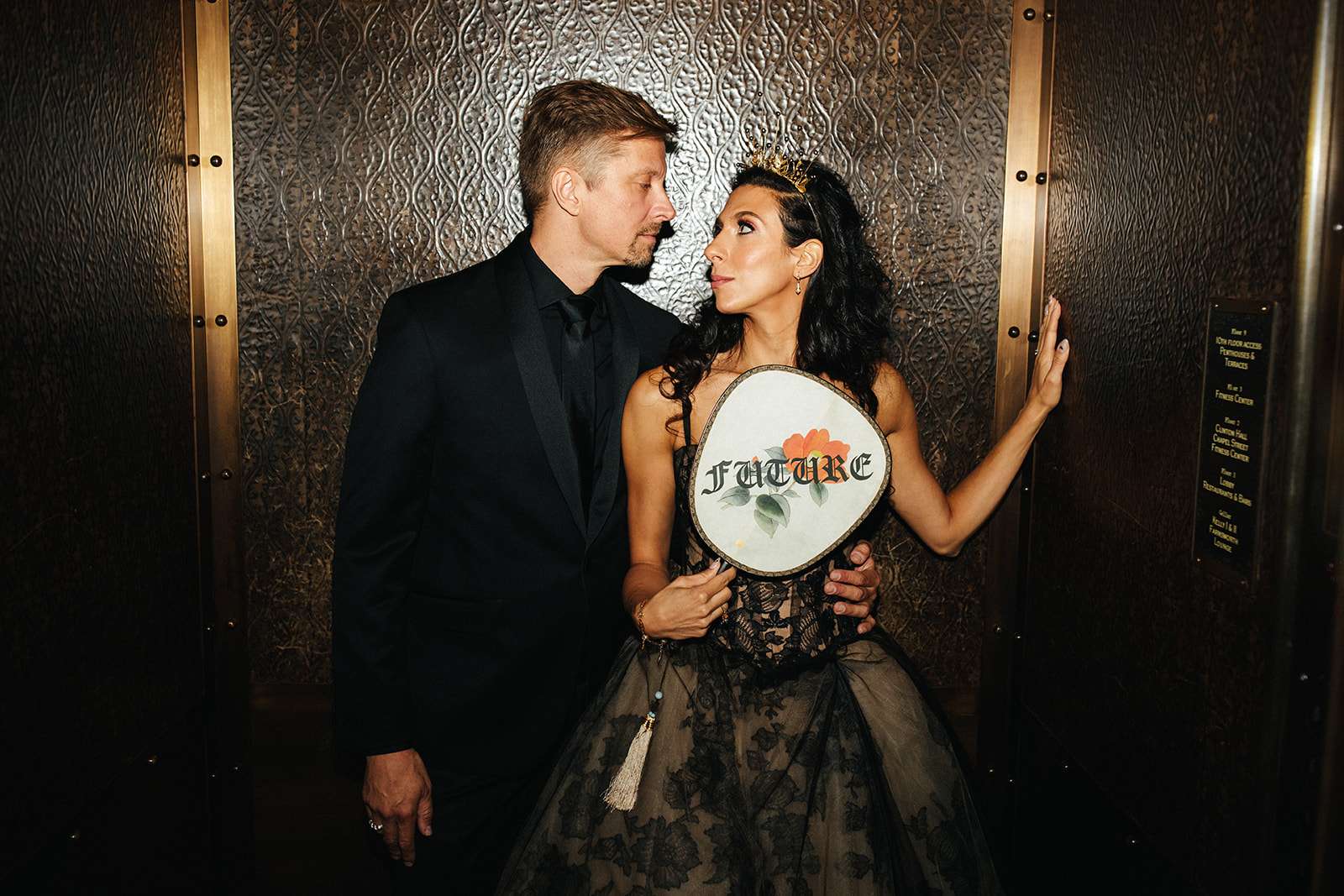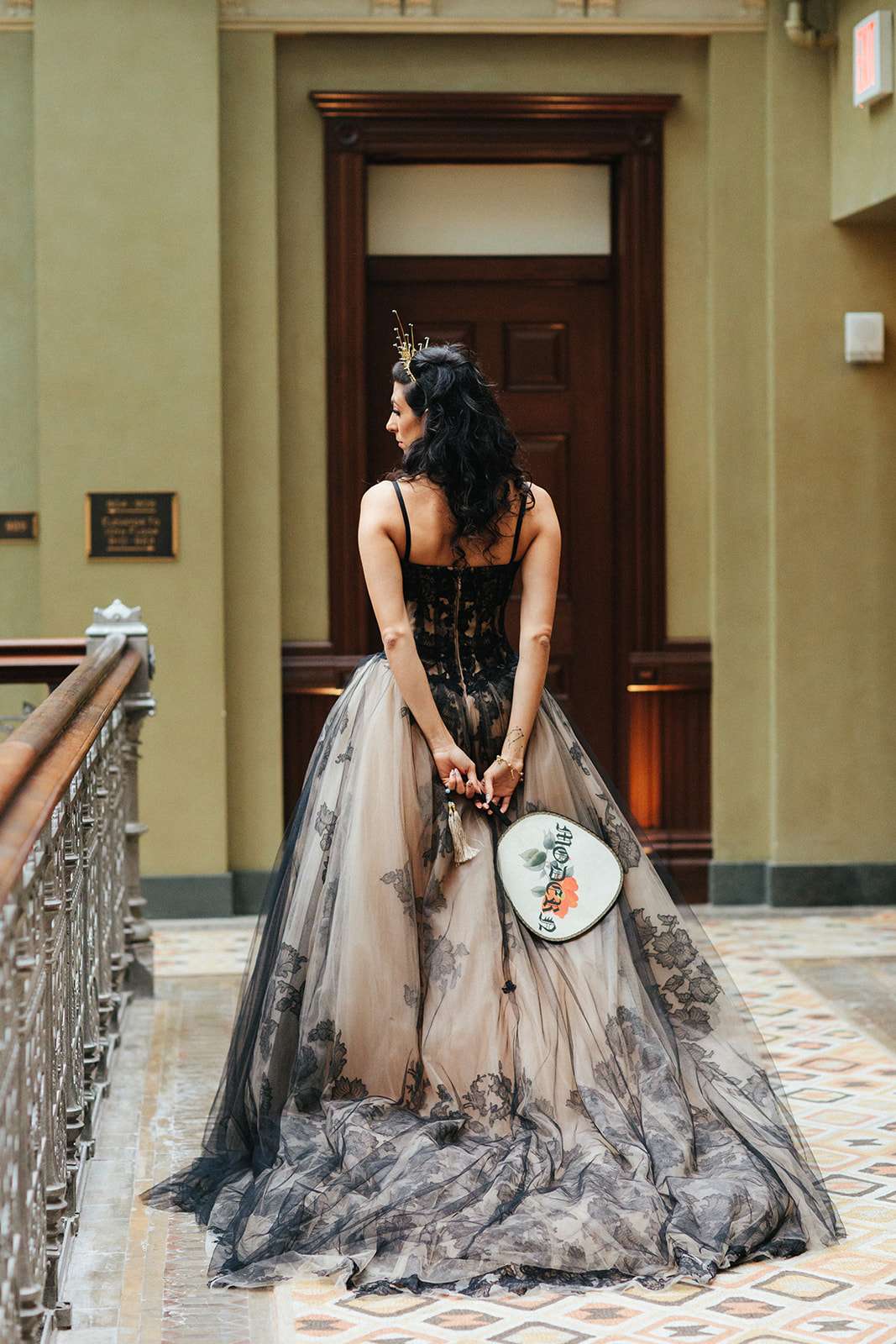 The overall design of the day, from tablescaping to florals to room decor and place settings were by Audra. "In true creative director fashion, I made prototypes of things and then had team members execute, so the day was DIY if the D stands for direct! Set design and styling is a passion of mine, so most of the look and aesthetic I did myself by testing things out in my house. That saved on needing a florist and designer. I knew I wanted a minimalist floral scheme with black calla lilies only, so the flower budget itself was relatively restrained just because of the aesthetic. Maggie at Little Owl absolutely took my vision to the next level tho. When I walked into the event space it was executed eons better than I had imagined."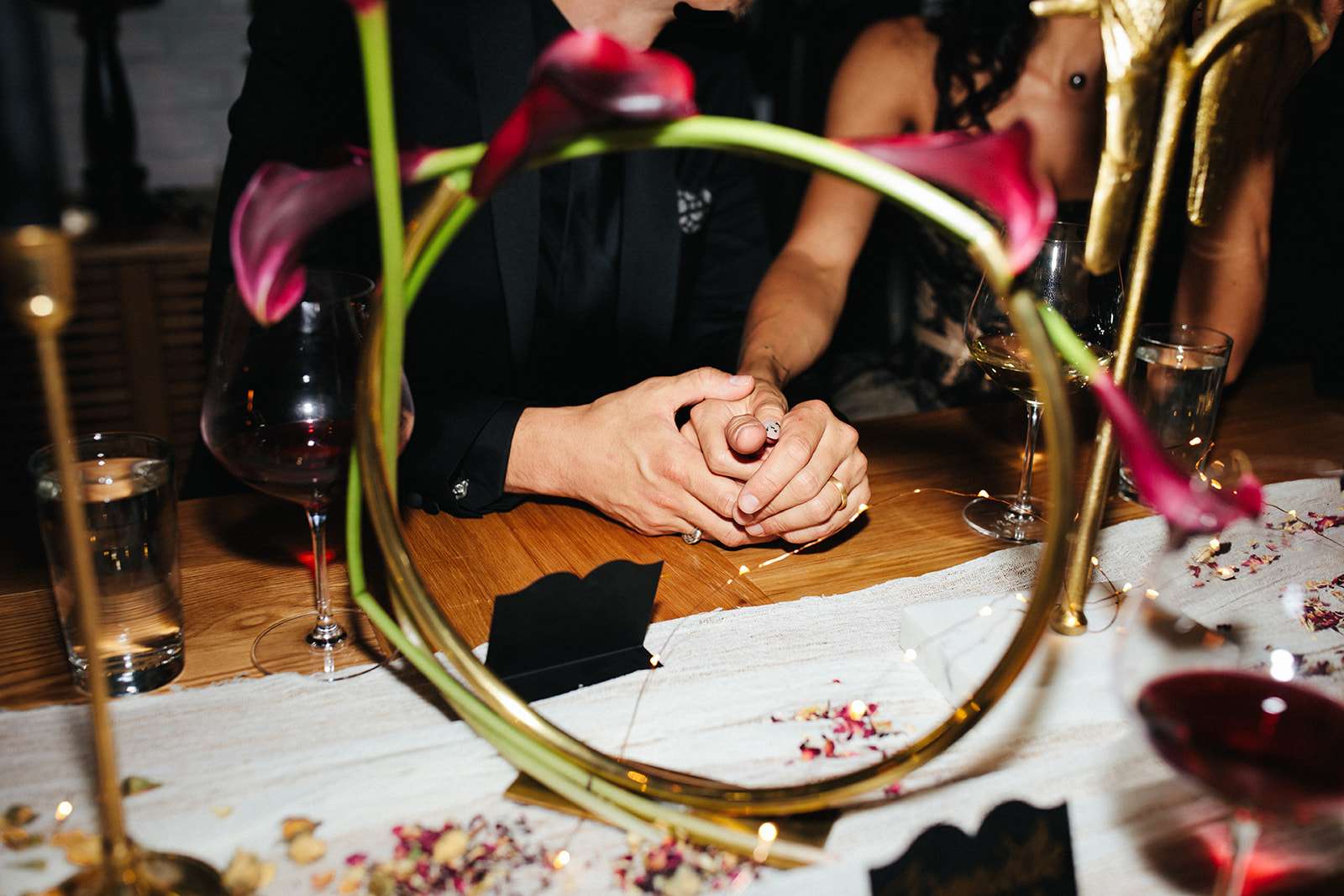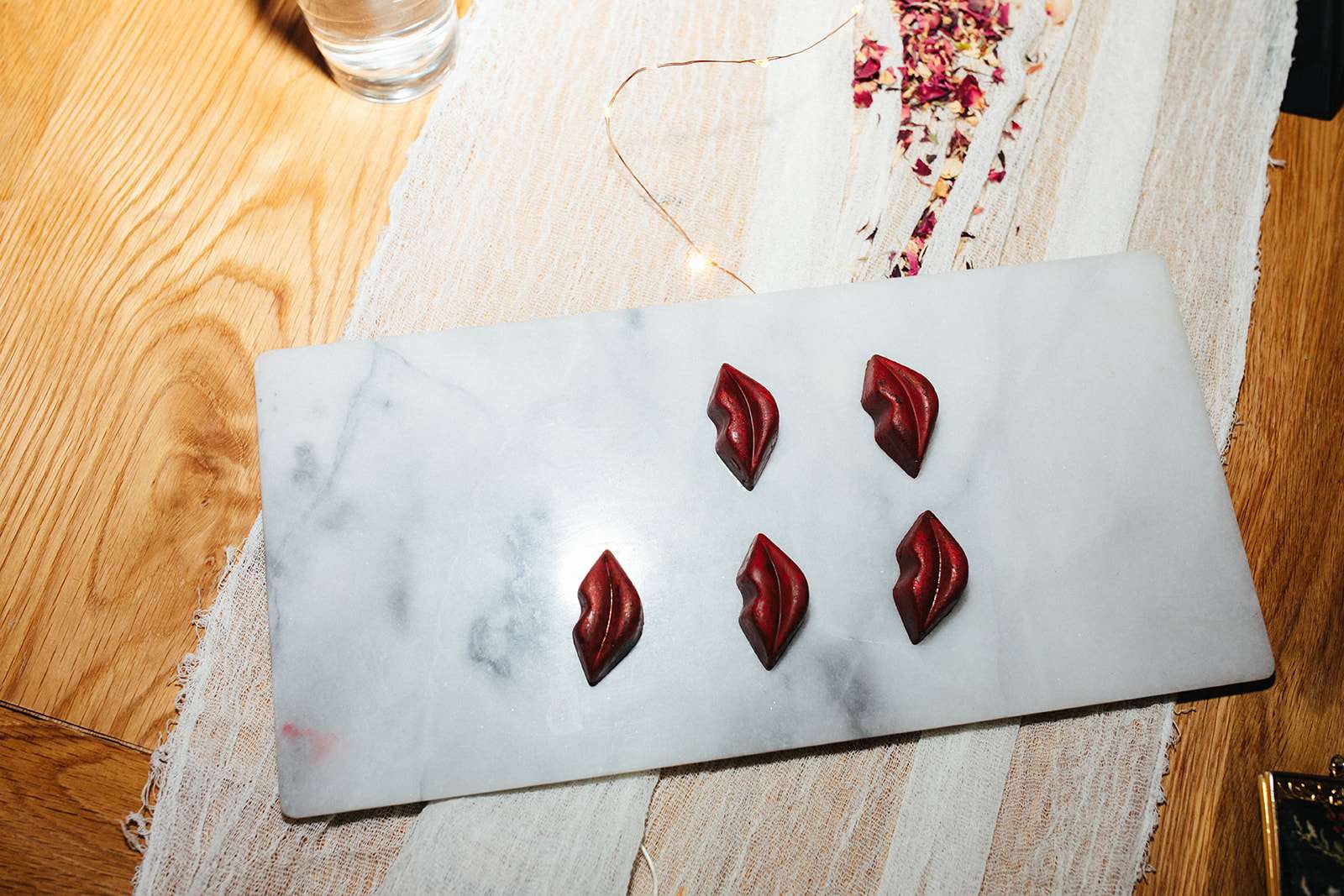 When it came to their ceremony, Audra walked up the stairs rather than down the aisle to a band playing their song Mexico by Cake. Erik's mother, a Methodist minister, officiated their ceremony. "I was so grateful and honoured to have her do it. While I am not particularly religious, it's always good to have God on your side."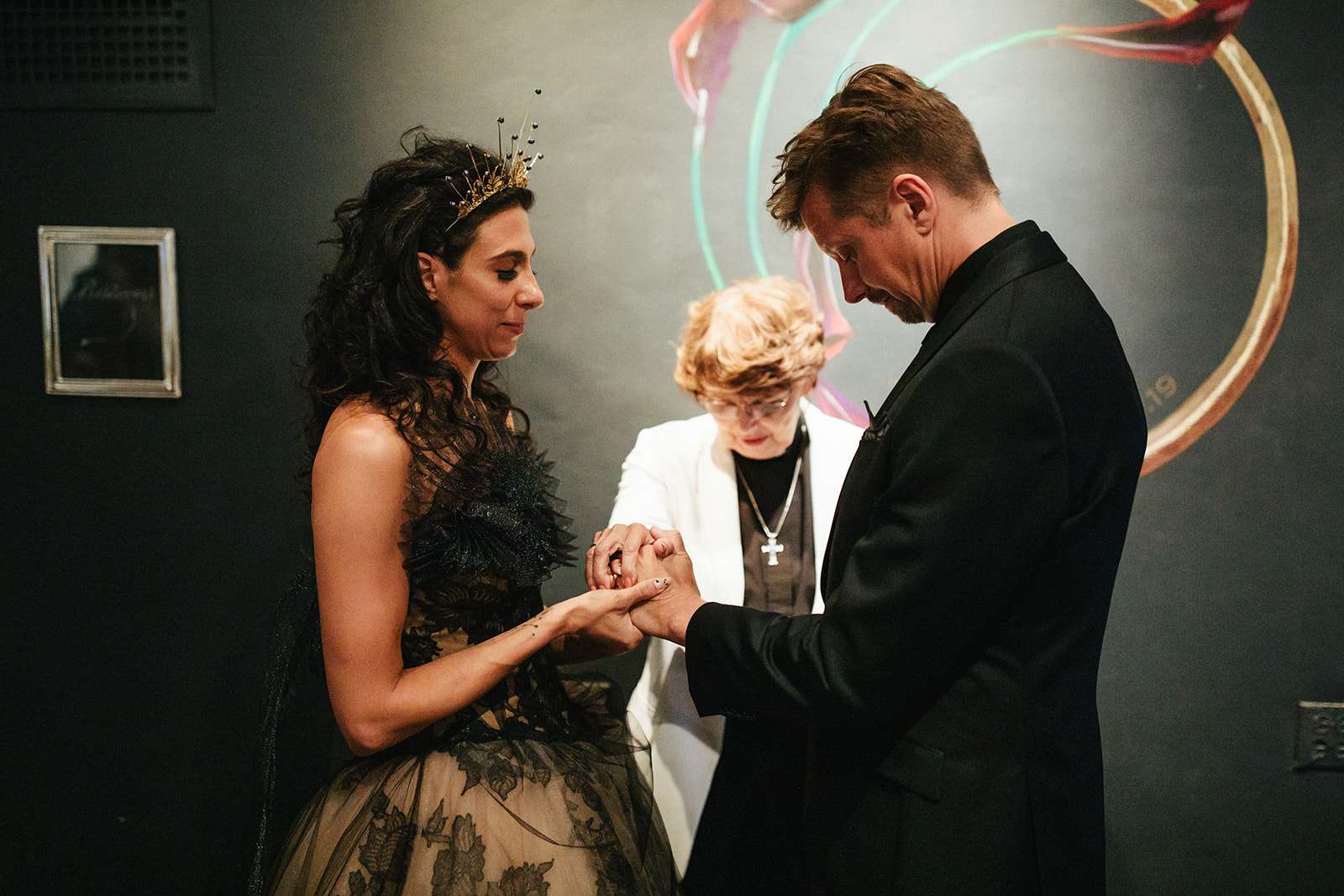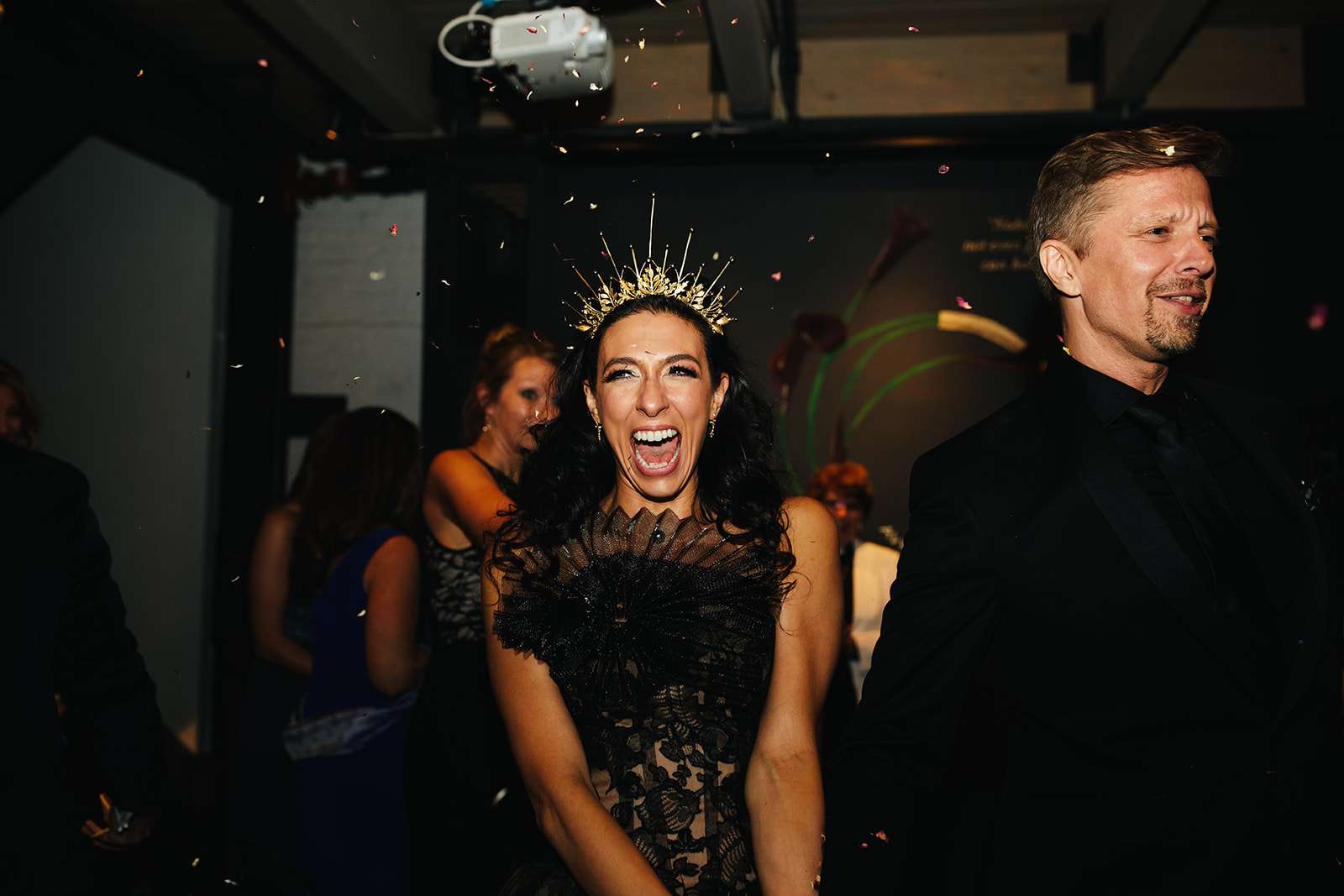 Since they were a small group, their friends and family gathered around them for the ceremony. After the 'I do's' they were showered in dried black rose buds. "It was so romantic and I have never felt so loved in my entire life."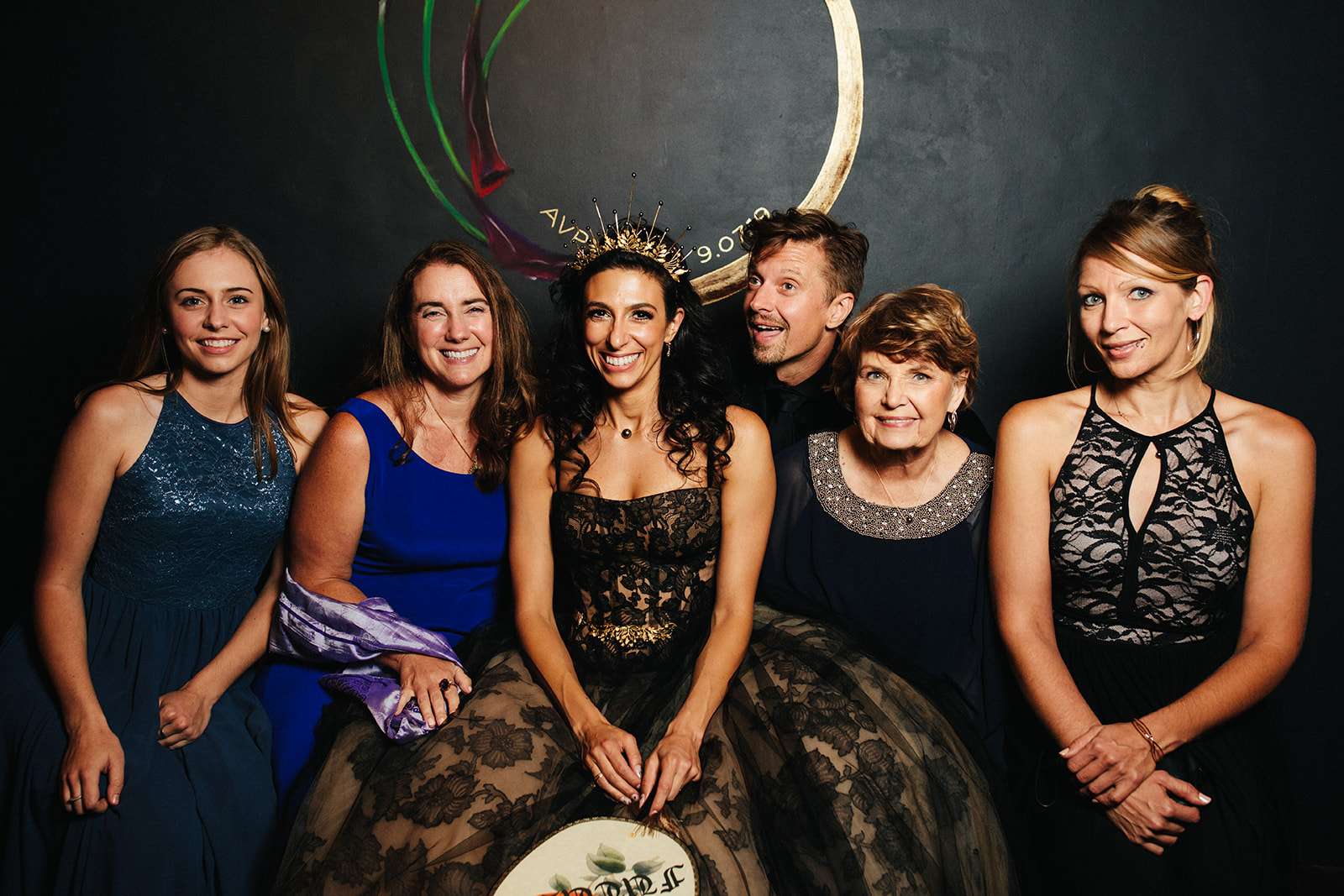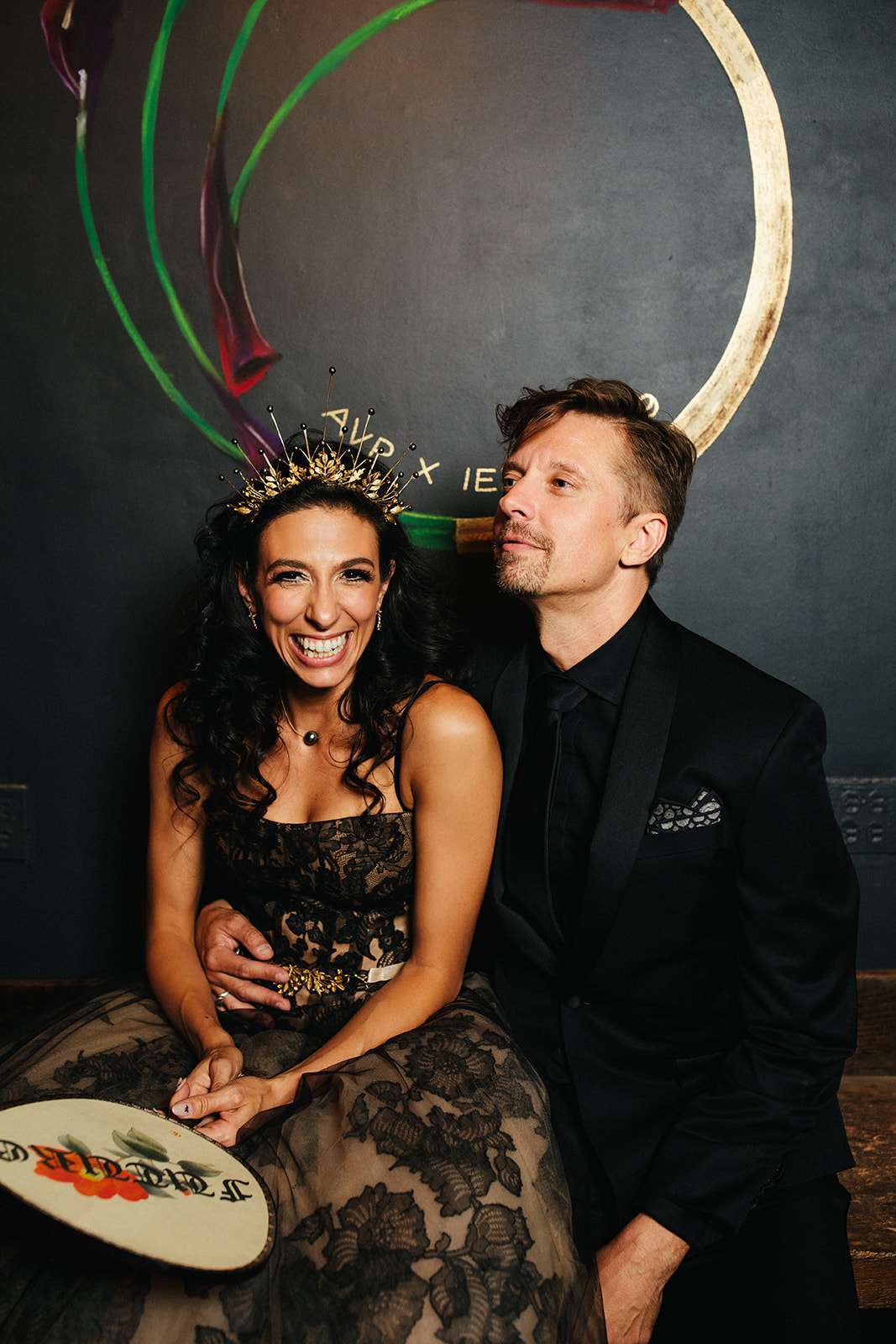 The benefit of a small wedding was that they were able to go really high-end with the cuisine and booze. "I am Italian so investing in this area was important to me. We served roast duck and halibut from one of NYC's chicest and most treasured West Village restaurants, Little Owl. That is something you can't do at scale." Everything else though, the bride continued, they made great savings on. Her gown was from a Vera Wang sample sale. "Not a lot of brides are into black, so the dress was mine for the taking. Suckers."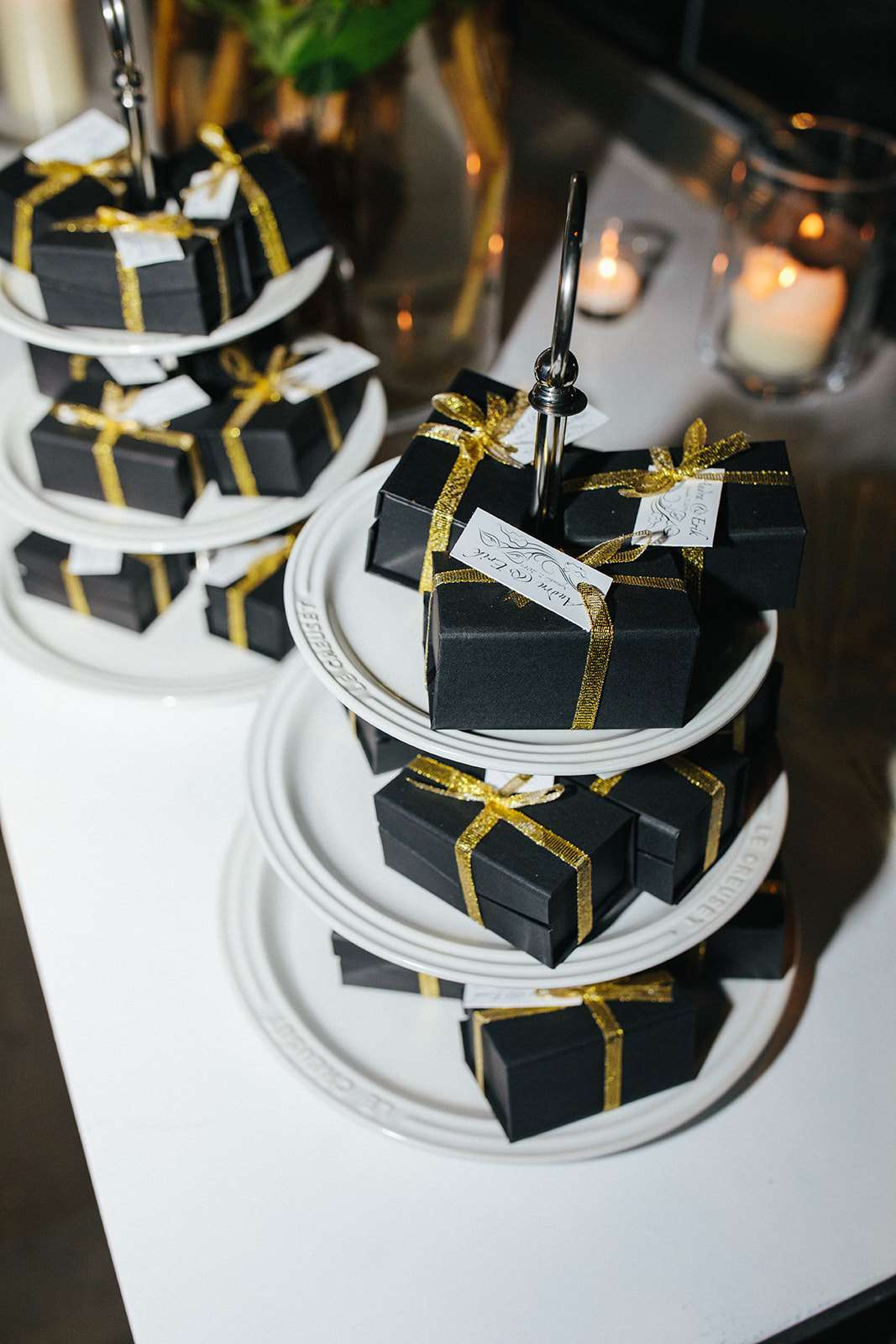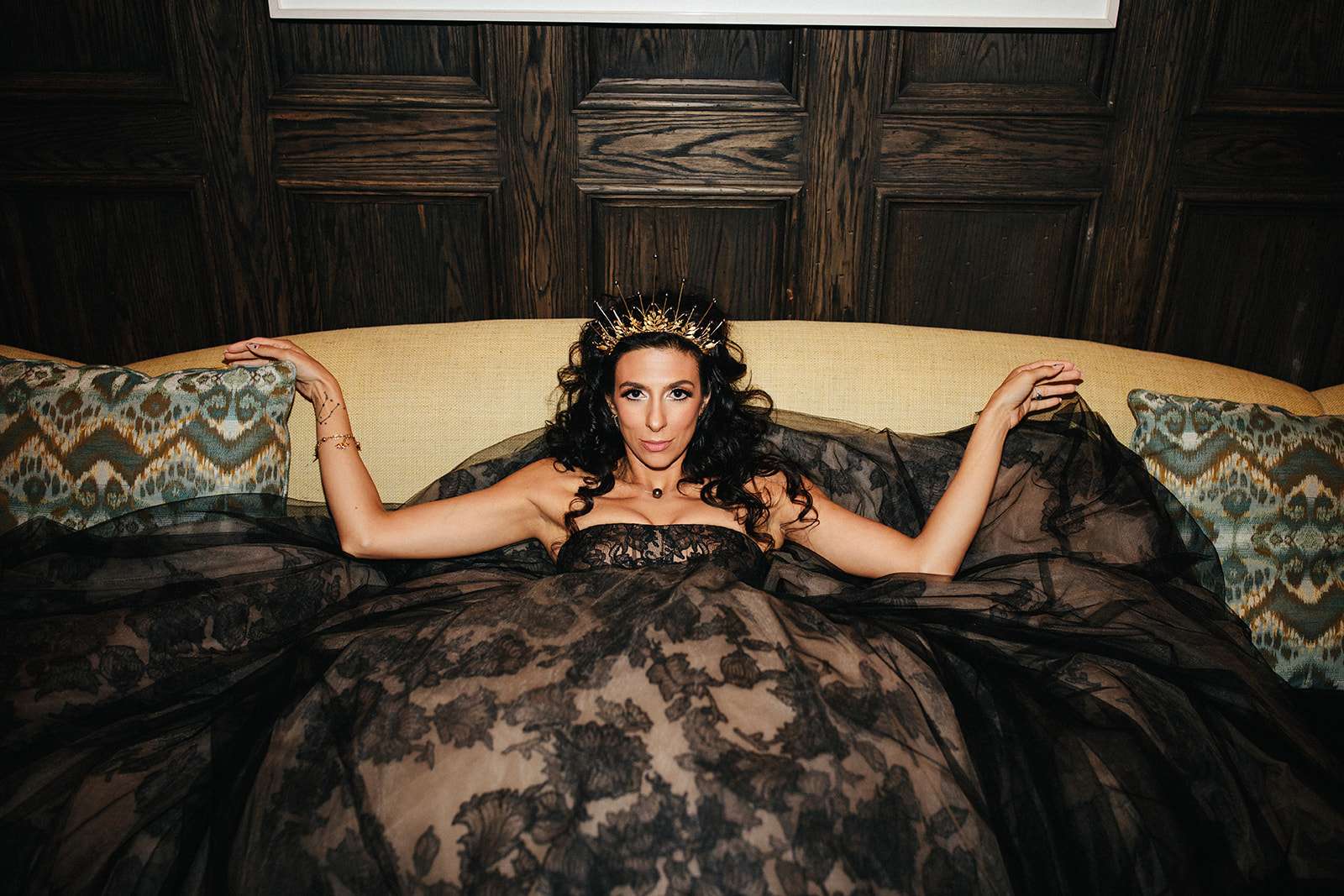 The evening finished off somewhere around 4am, polishing off even more champagne while singing and dancing on the bed of their hotel room with some of their closest friends. "We throw a lot go parties, but this one was the best."
"I'd recommend going small and higher end to anyone," concluded the bride. "It was tough to accomplish, but it was less stress and deeply personal. We got to do it ourselves with little intervention of pressure from anyone else. My advice for future Rock n Roll Brides would be to prioritise your own happiness and just do what you want. It's your day, everyone else will forget it eventually and you will be the one who remembers how happy you were."