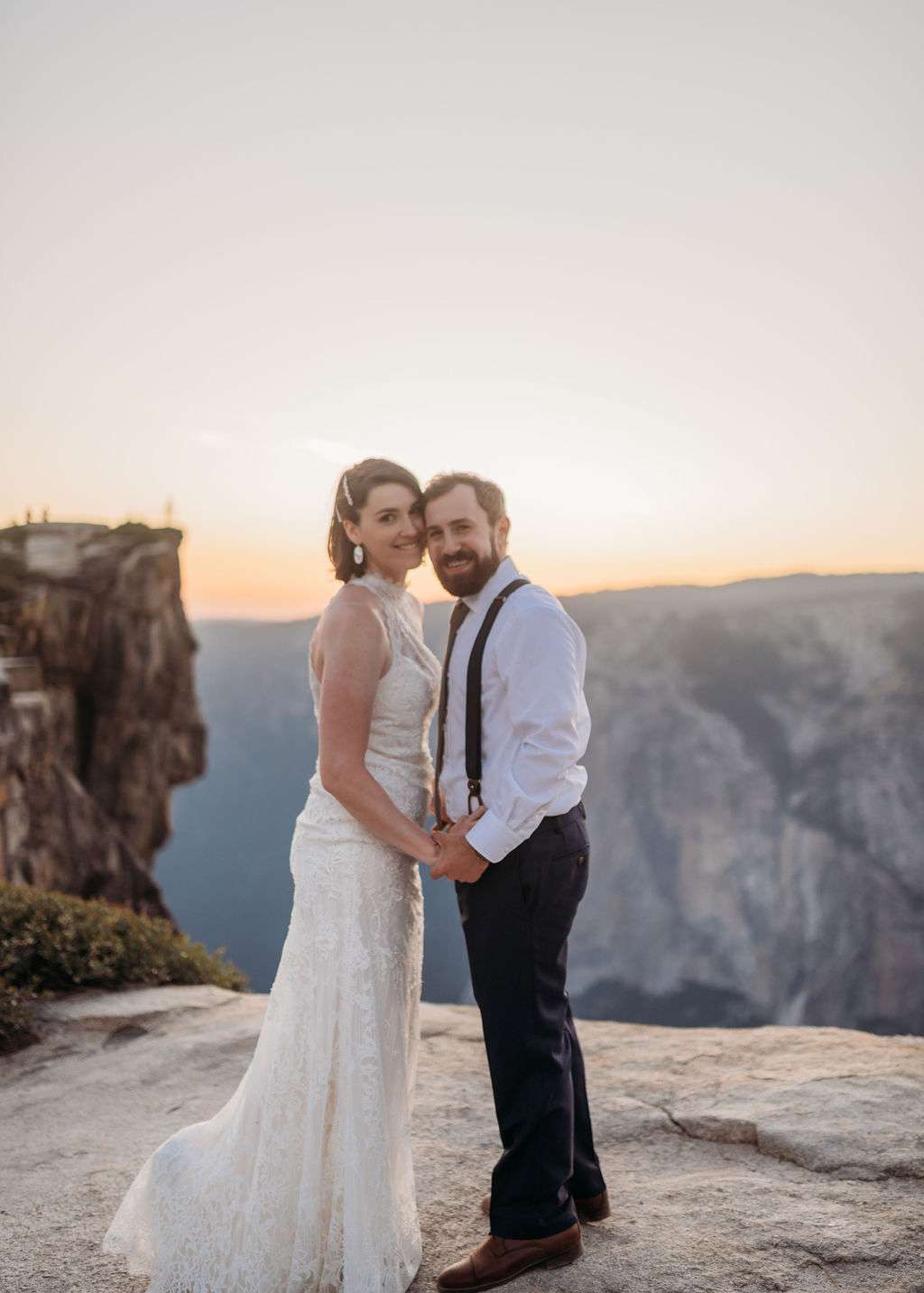 When Amanda and Mike set out to plan their 2020 wedding, eloping wasn't on the cards but getting married in a pandemic means you have to shift gears a little! They had a big do planned for the weekend in July, but instead of postponing altogether, decided to get hitched anyway and in one of their favourite places in the world – Yosemite!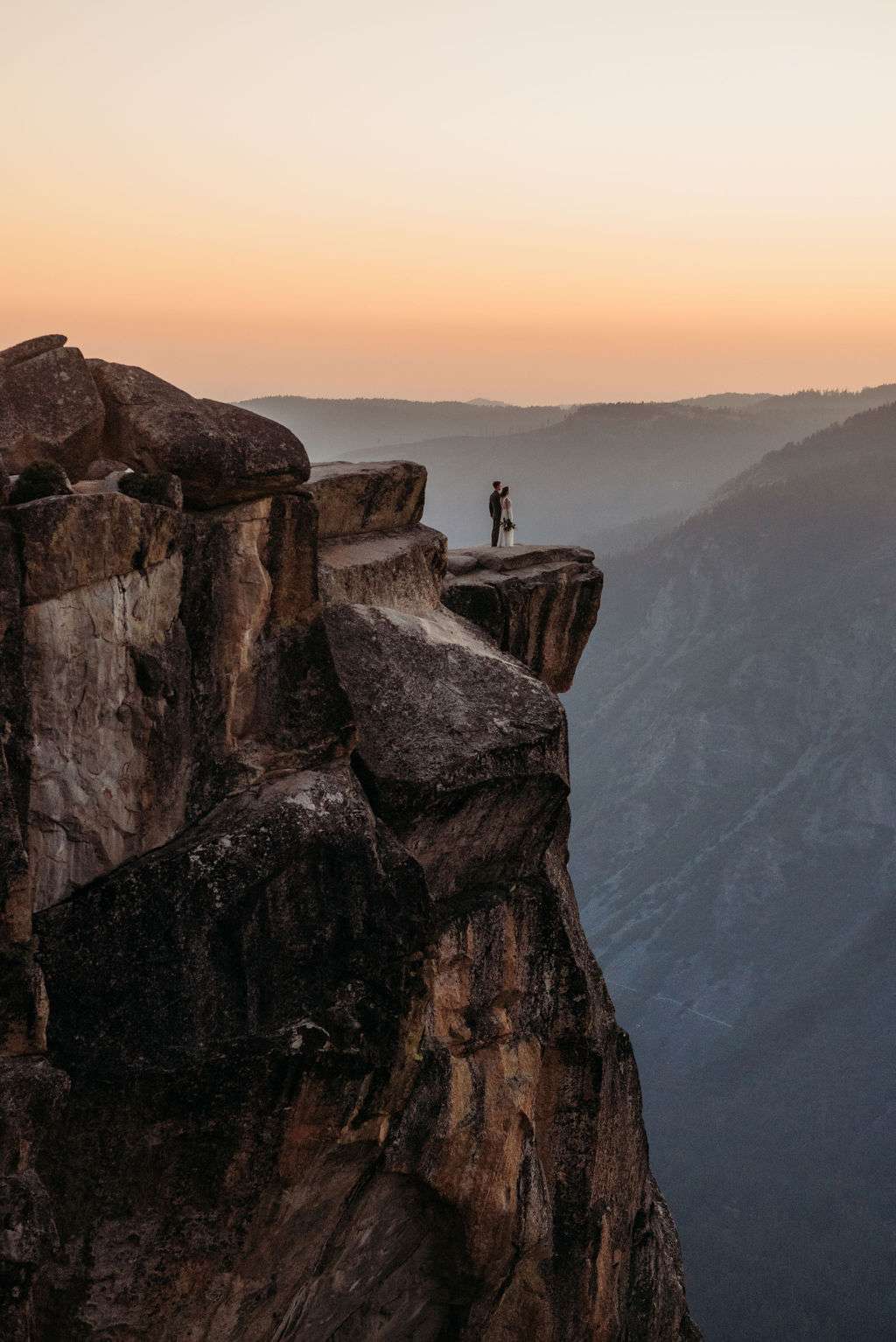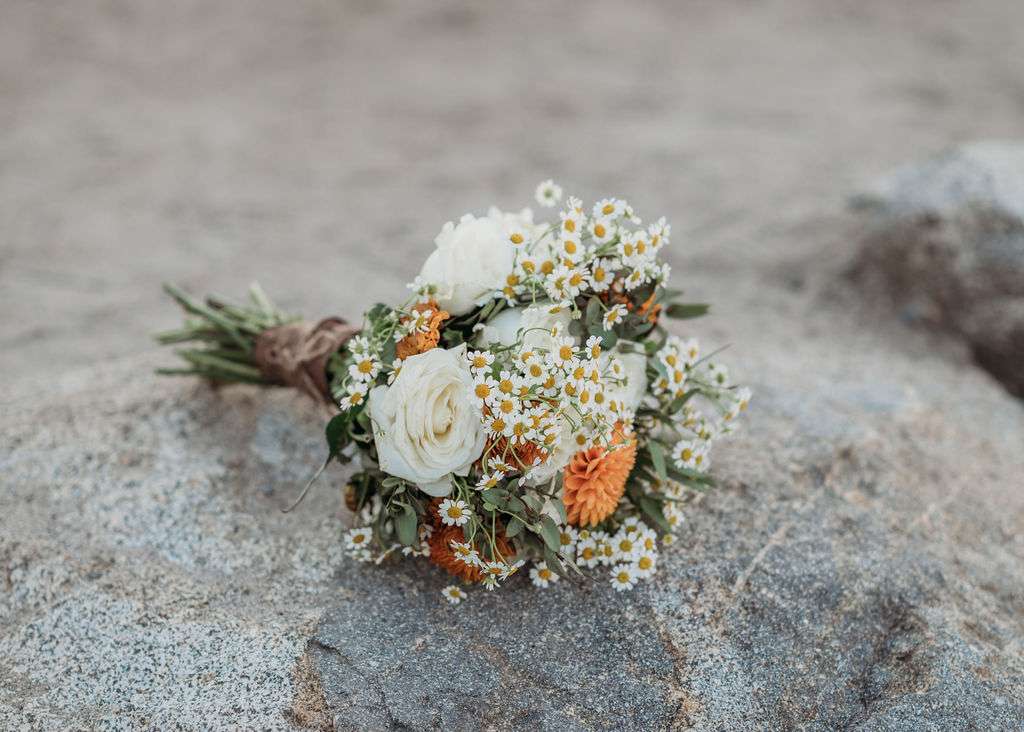 As the couple still plan to have an event with family and friends present sometime in the future, they kept things as low budget as possible and spent $2,500. The majority of this went on their photographer, and the rest was DIY.
Amanda wore a Melissa Sweet dress from David's Bridal, with jewellery borrowed from her mum and step-mum. She made her own bouquet by going to the grocery store a couple of days before and picking out a couple of bunches to make a bouquet and buttonhole. Then it was time for an adventure!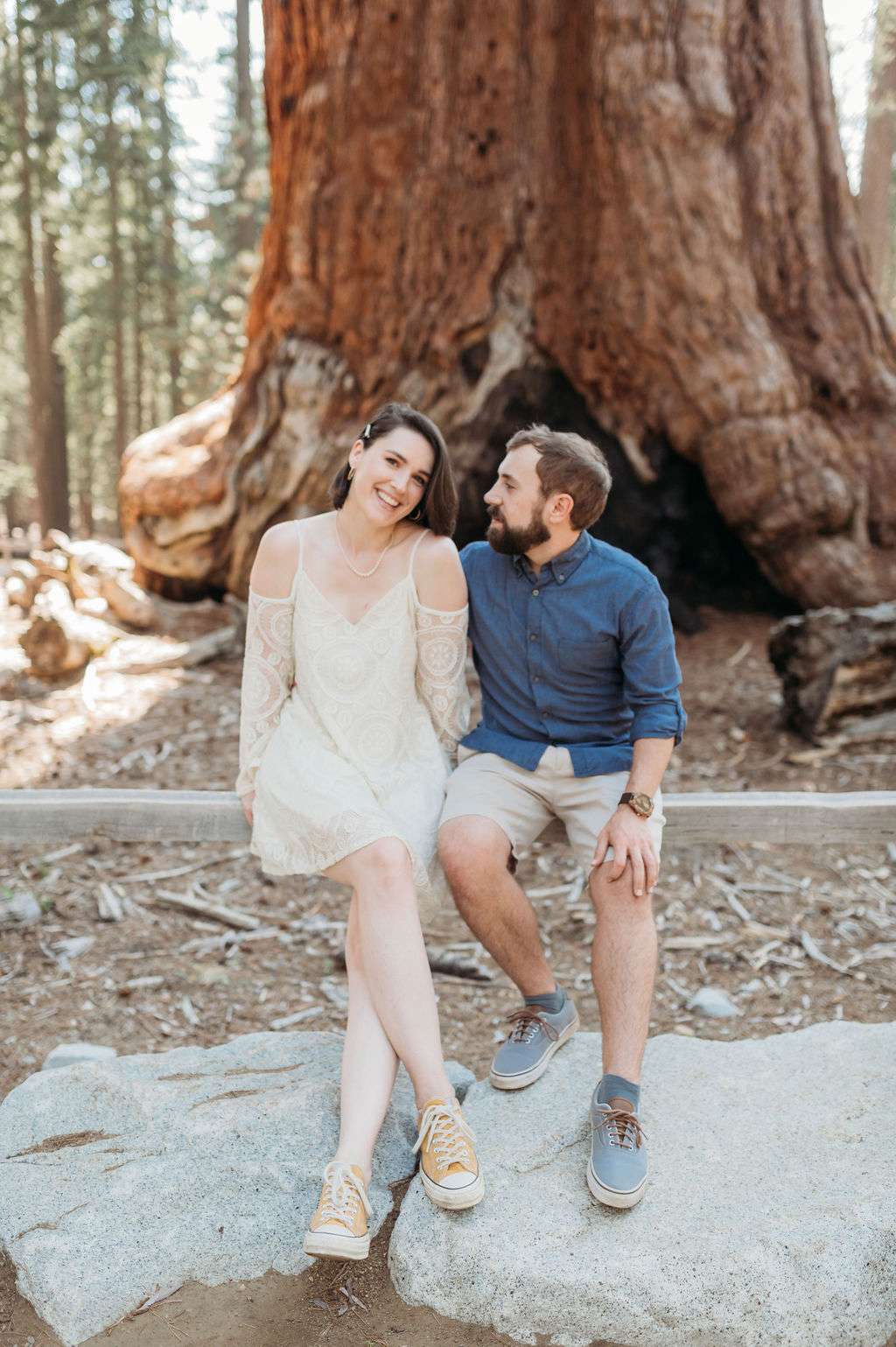 Amanda and Mike enjoyed a walk through the giant, ancient redwood trees before heading to Glacier Point for their ceremony, where they changed into their ceremony clothes. "Mike and I got dressed in the bathrooms at Glacier Point," the bride told us, "and he left ahead of me and waited, taking in the views of Half Dome in the distance. I hid behind some tall bushes, nervous and excited. Families passed by smiling and wishing me well."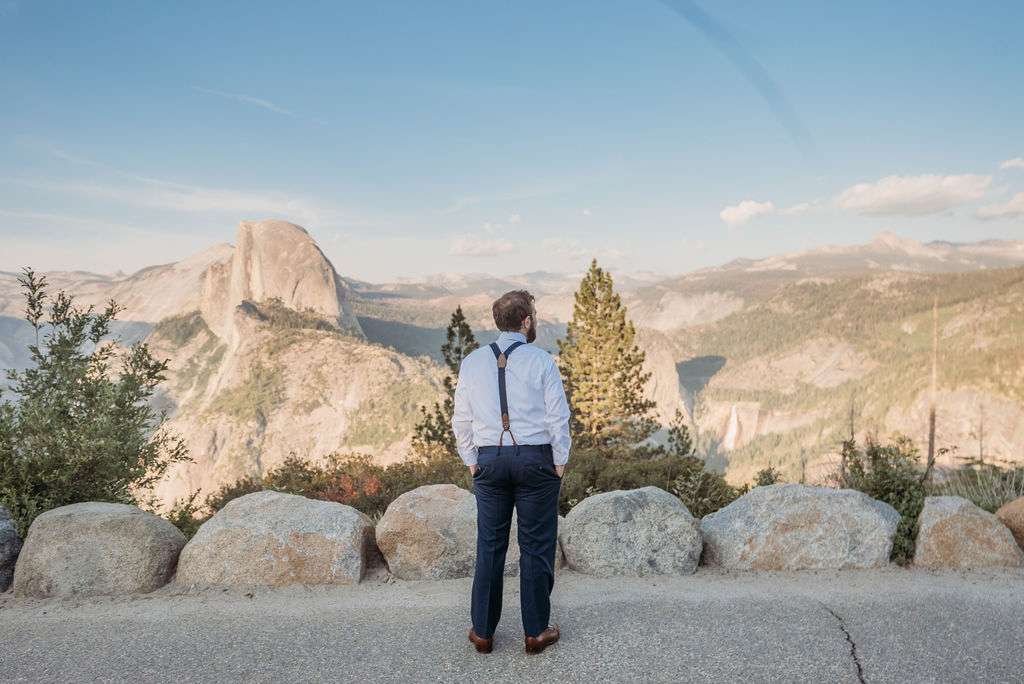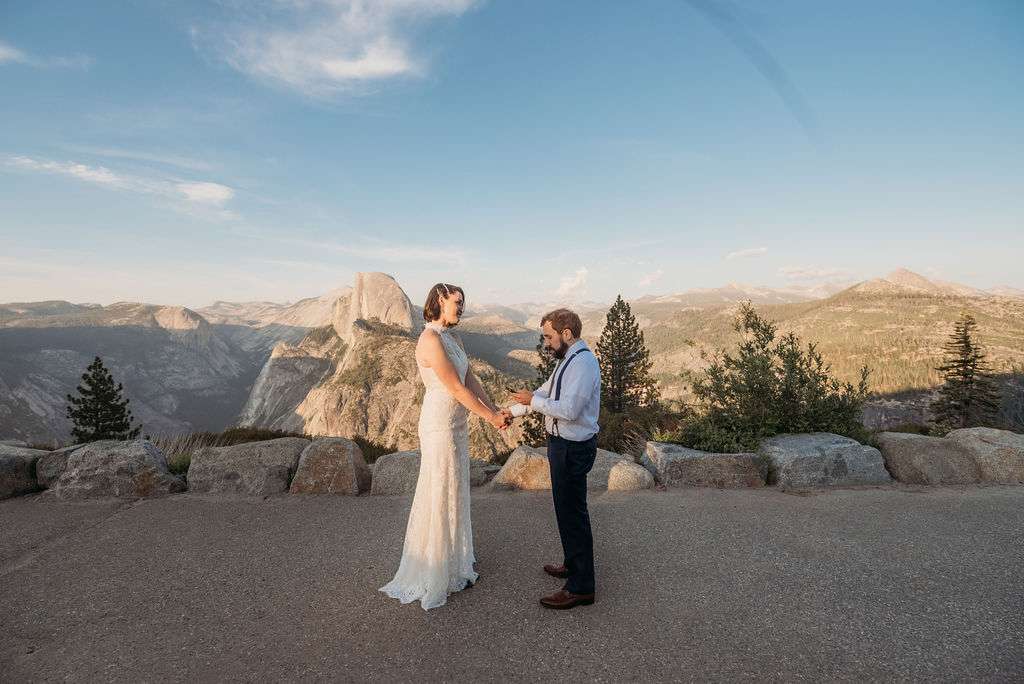 "Once we were ready, I quietly walked down to see Mike. I tapped him on his shoulder and he turned around to see me. We were so excited he hugged and nearly kissed, but realised that's supposed to happen at the end. We shared our own vows, reading them from our phones since we both forgot to print them out. An audience of strangers crowded around and applauded us for our kiss. It was beautiful."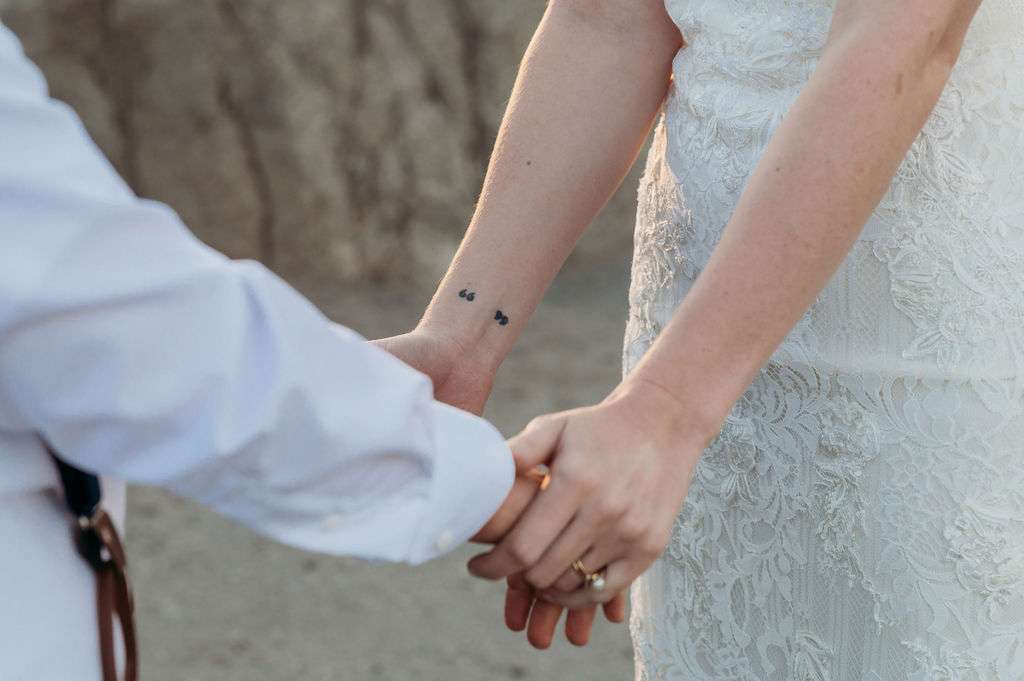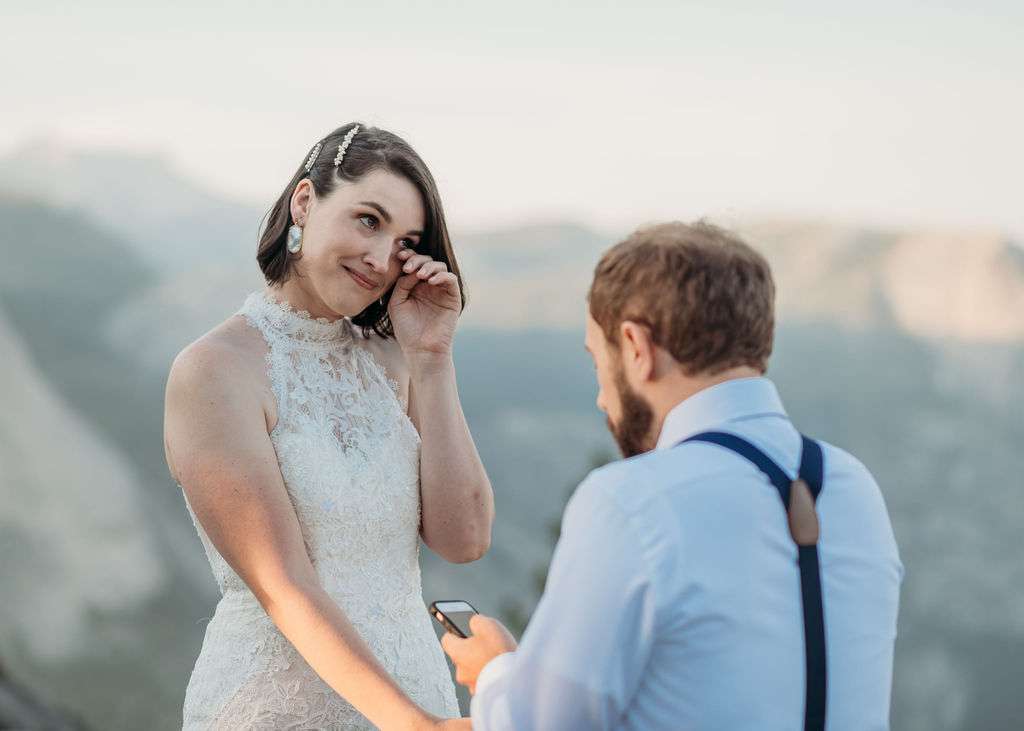 The best thing about planning their wedding? That it was able to happen at all in turbulent times. "We had a big event planned for that same weekend, but COVID wasn't going to allow it the way we planned it. It was really great that we were able to shift gears so quickly and still make something magical happen," the bride concluded. "It was a shame that our friends and family couldn't be there, but in the end all that mattered was that we were able to have a day that was about celebrating each other…the party can come later!"
Hear hear, we couldn't agree more. Congratulations to you both!