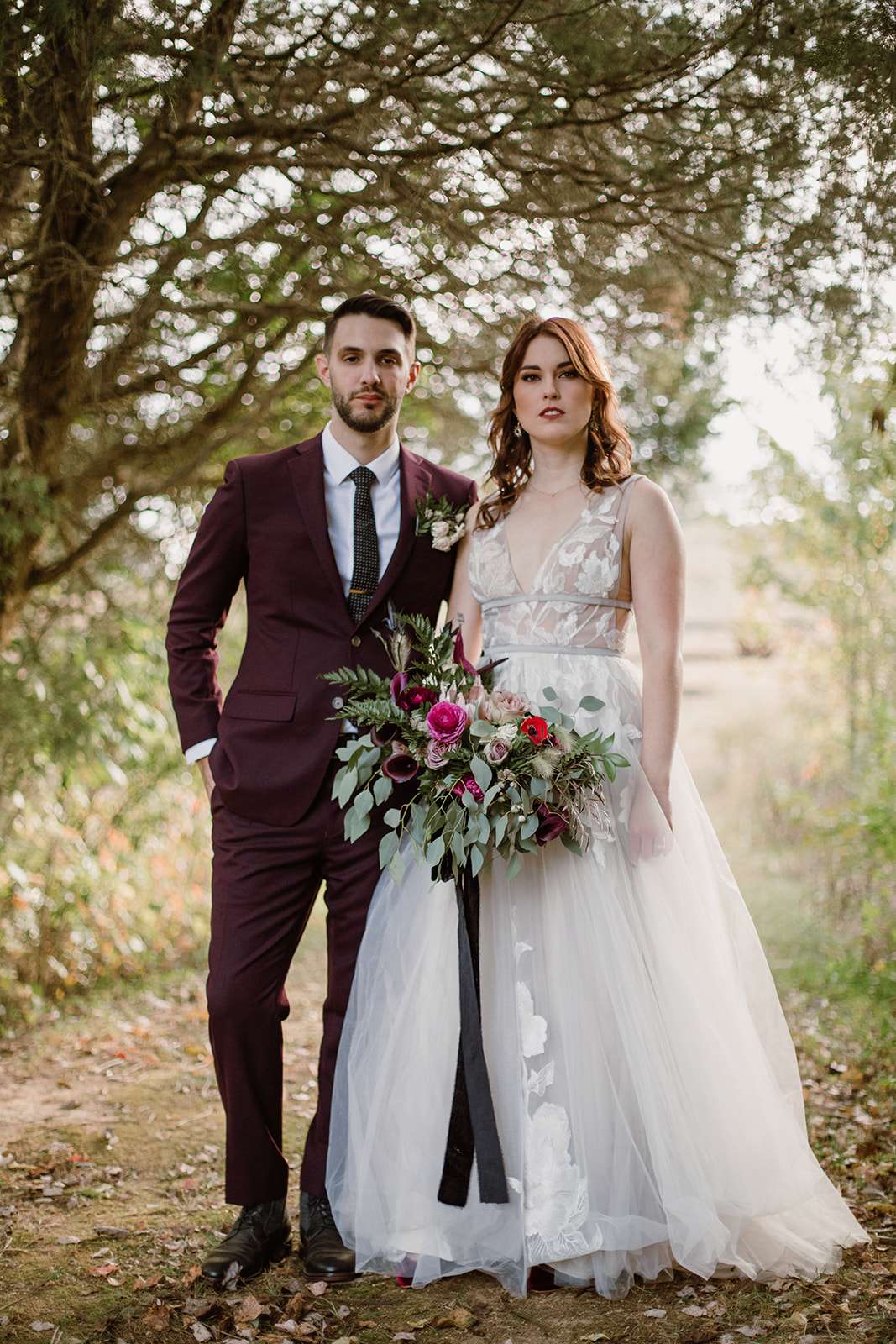 For their October 2019 wedding held at Wolf Trap Farm in Gordonsville, VA, Mariah and John decided that something small was best. Their dream day began with an short and sweet ceremony, followed by a gorgeous yet low key reception in the converted hay barn. The bride opted for a Willowby by Watters gown which she bought ay BHLDN and a delicate headpiece by Laurel Lime.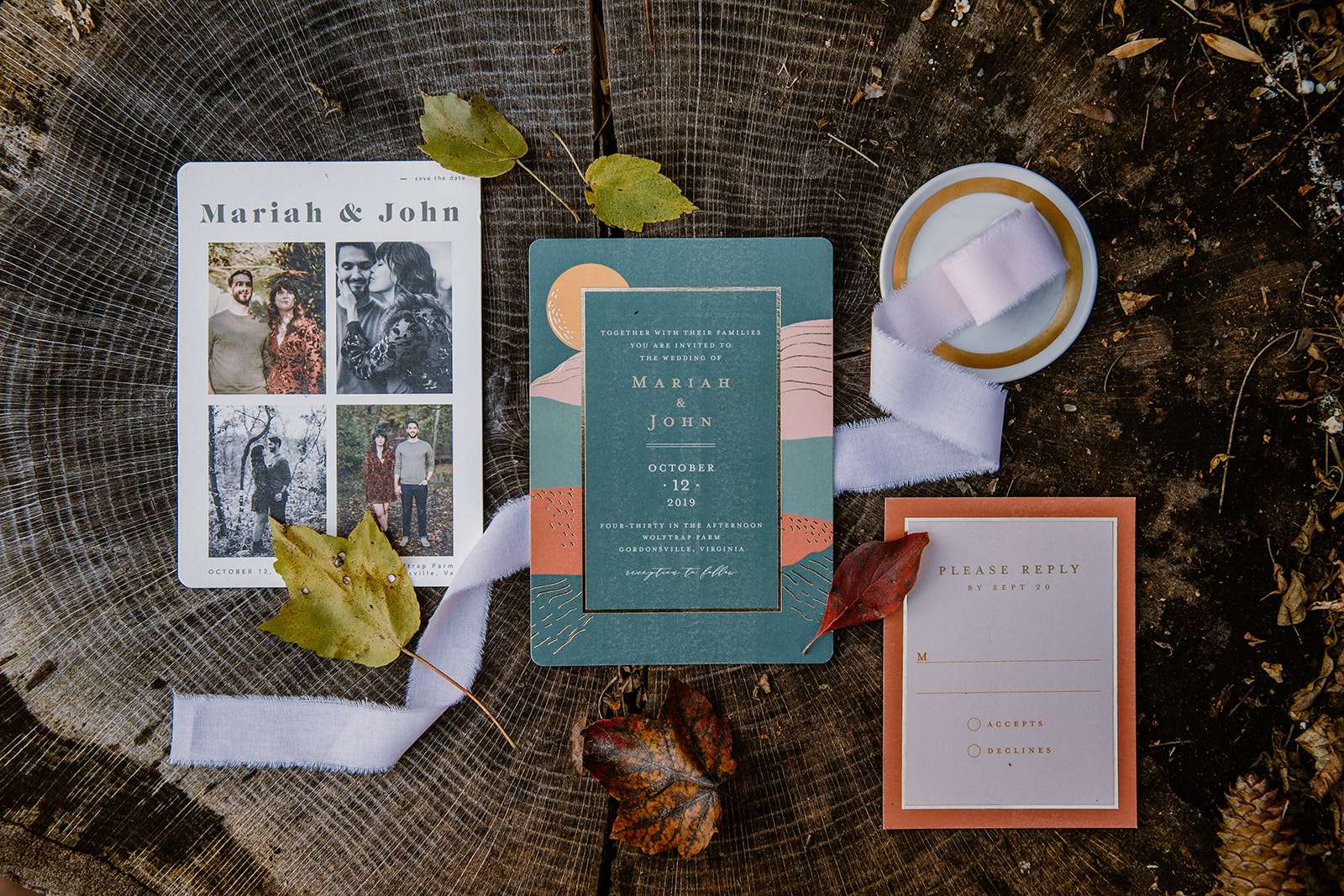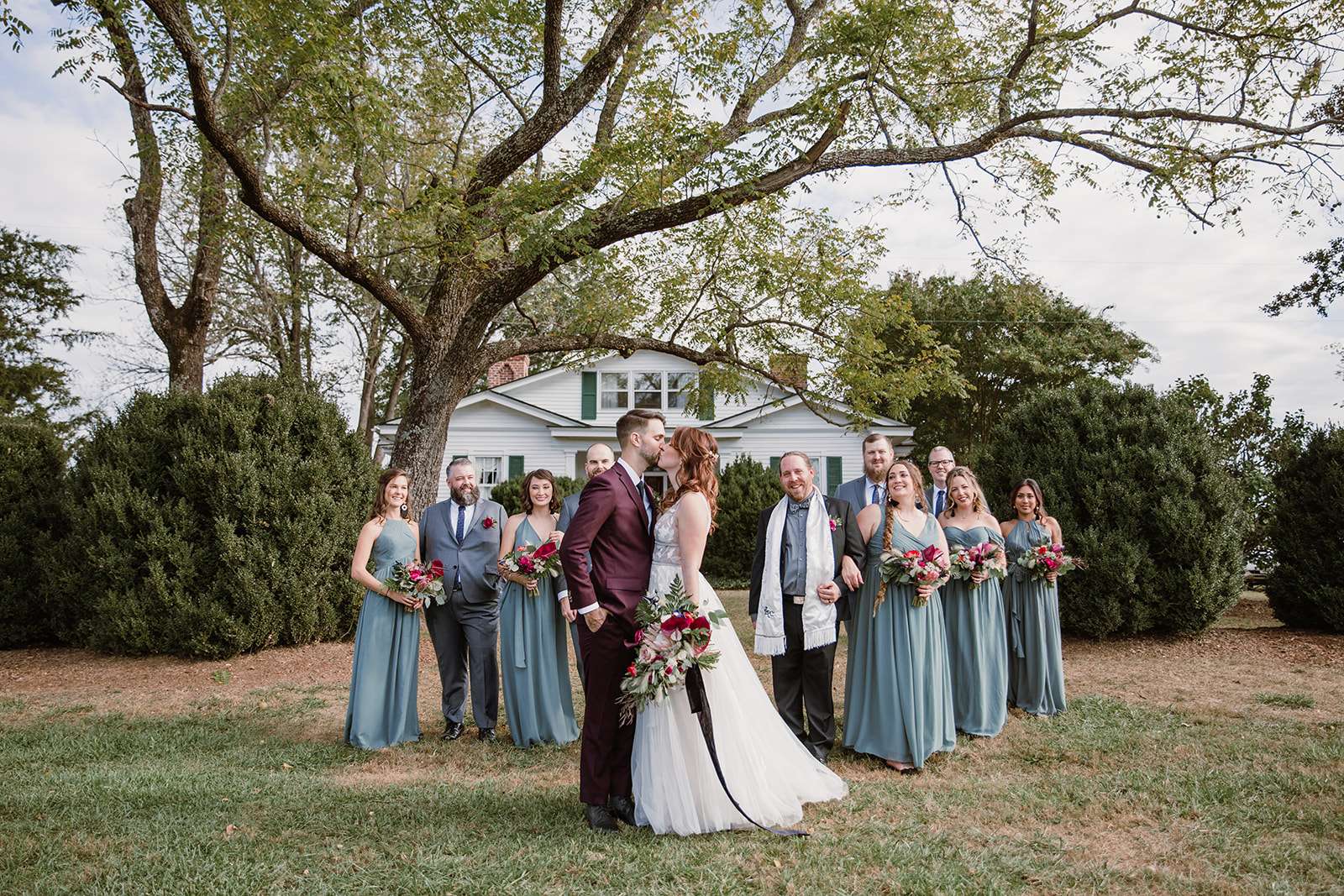 "We met way back when in a crowded bar", the bride began. "There were only two seats left, so naturally I sat next to the cute guy. We got to talking and he offered me his leftover pizza. I thought that was totally weird and he still insists it was very sweet. A dog, a house and about 7 years later he proposed in our living room."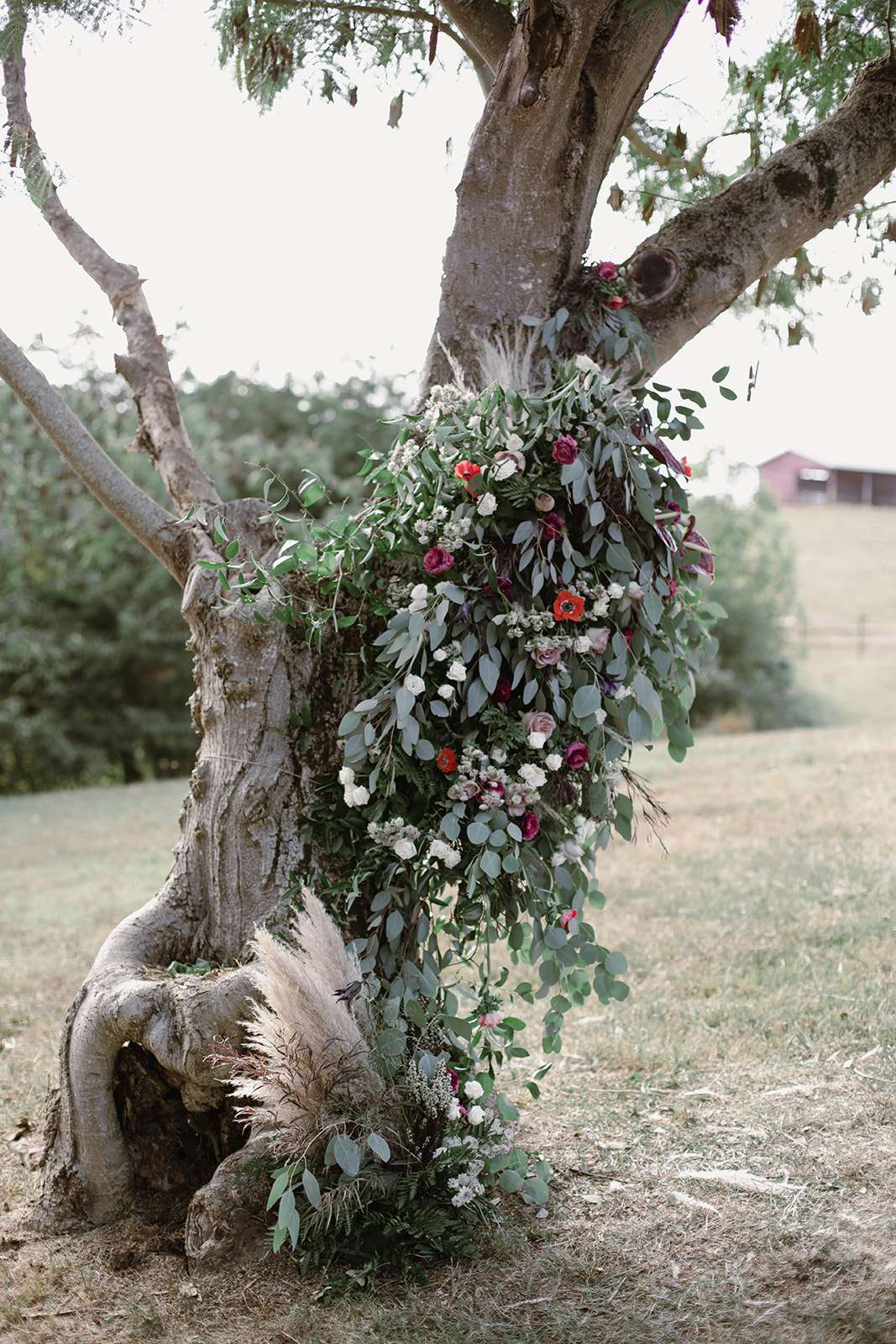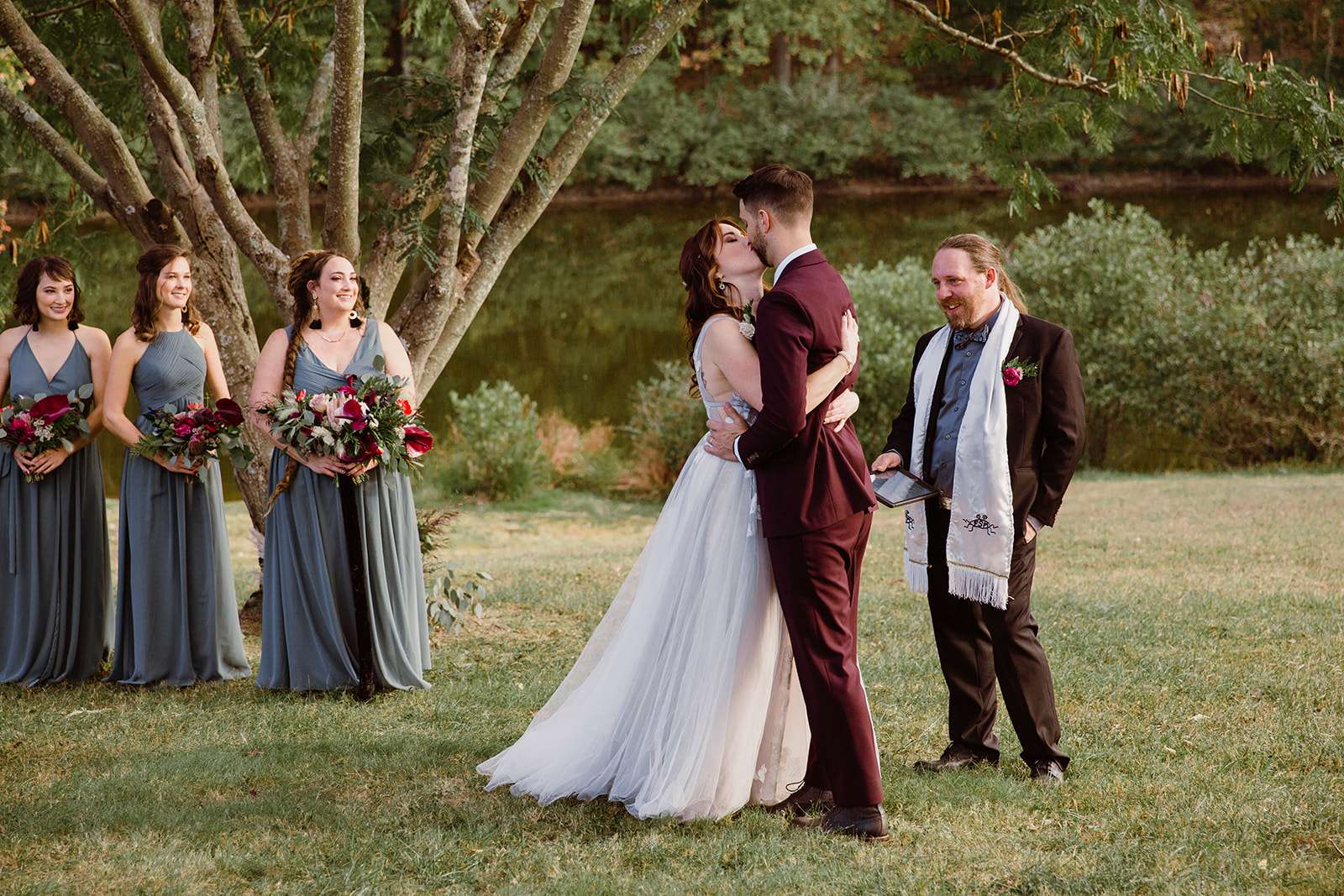 Whenever people asked them about the theme of their wedding, they'd reply that it was going to be 'moody'. Although they didn't really have a theme per say, as an interior designer, the bride had a very clear idea of what she DIDN'T want though. "I was adamant that although our venue was a farm, we did not want it to be rustic at all", she explained, "so I started with some different textures and colours I really loved. Gold, rich black velvet and natural wood. I just sort of expanded from there, picking up ideas when shopping, or working with clients."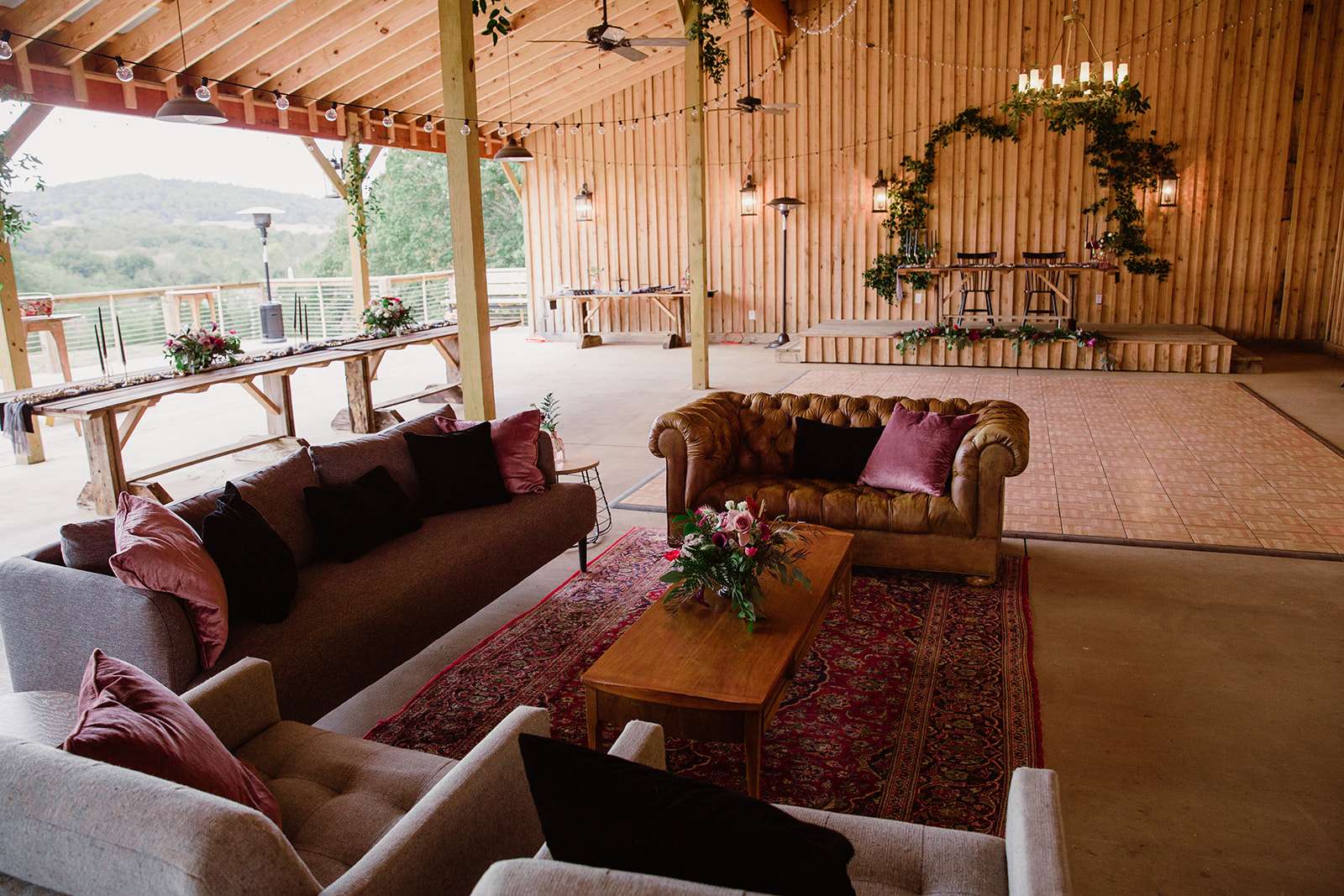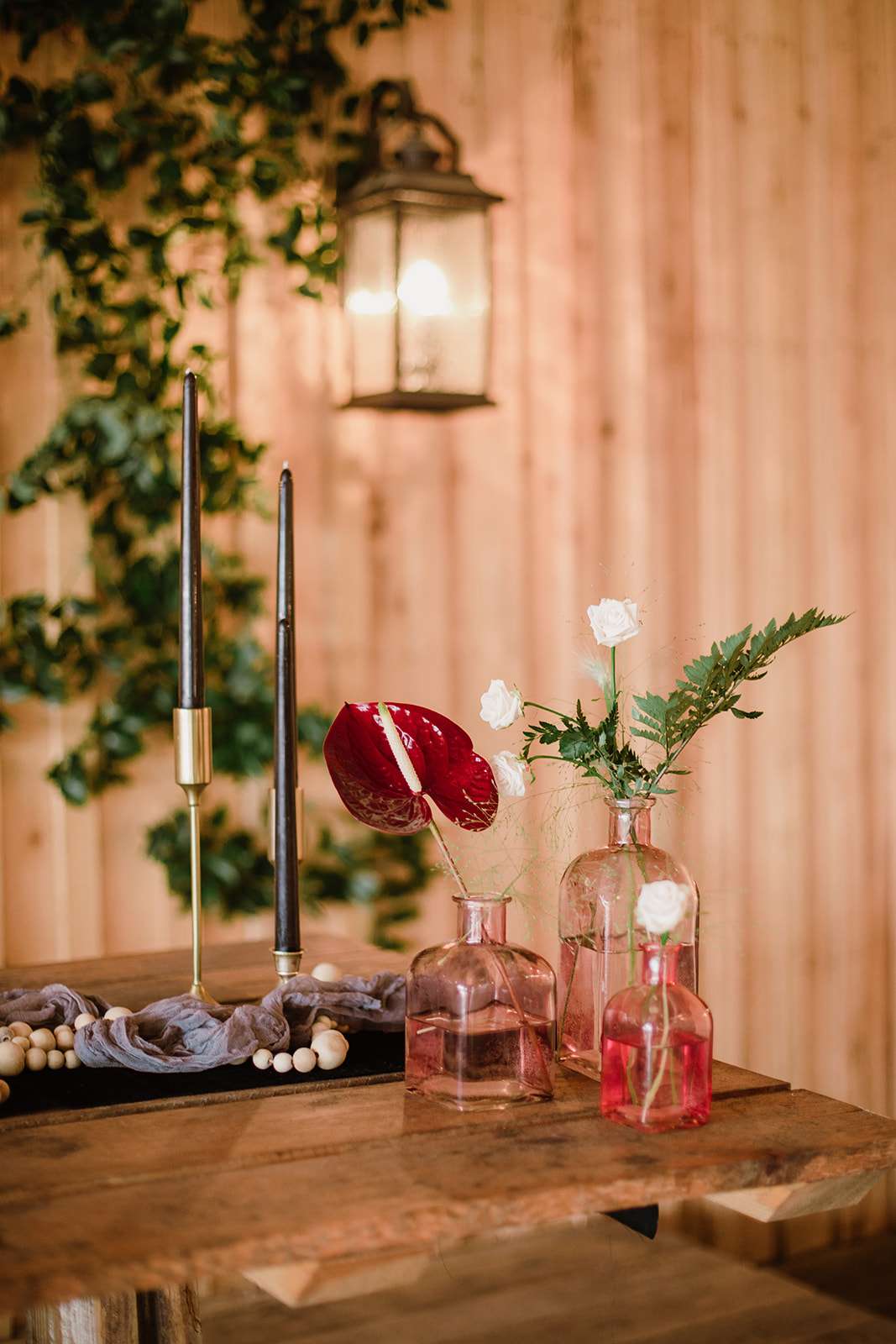 The one thing the bride does admit that she wishes she'd got the hang of sooner was to not stress too much over all the little details, "I wish I'd known that the best way to do it is to choose just a few things to focus on and put your energy into those. There's no need to agonise over the small decisions that you won't remember. The vibe you create and feelings you feel that day will be what stays with you. If we were to do it again I do wish we'd got different bridesmaid dresses. The brand we got them from have a bunch of velvet options and I wish that had been available when I was looking. All in all its not a really big deal though."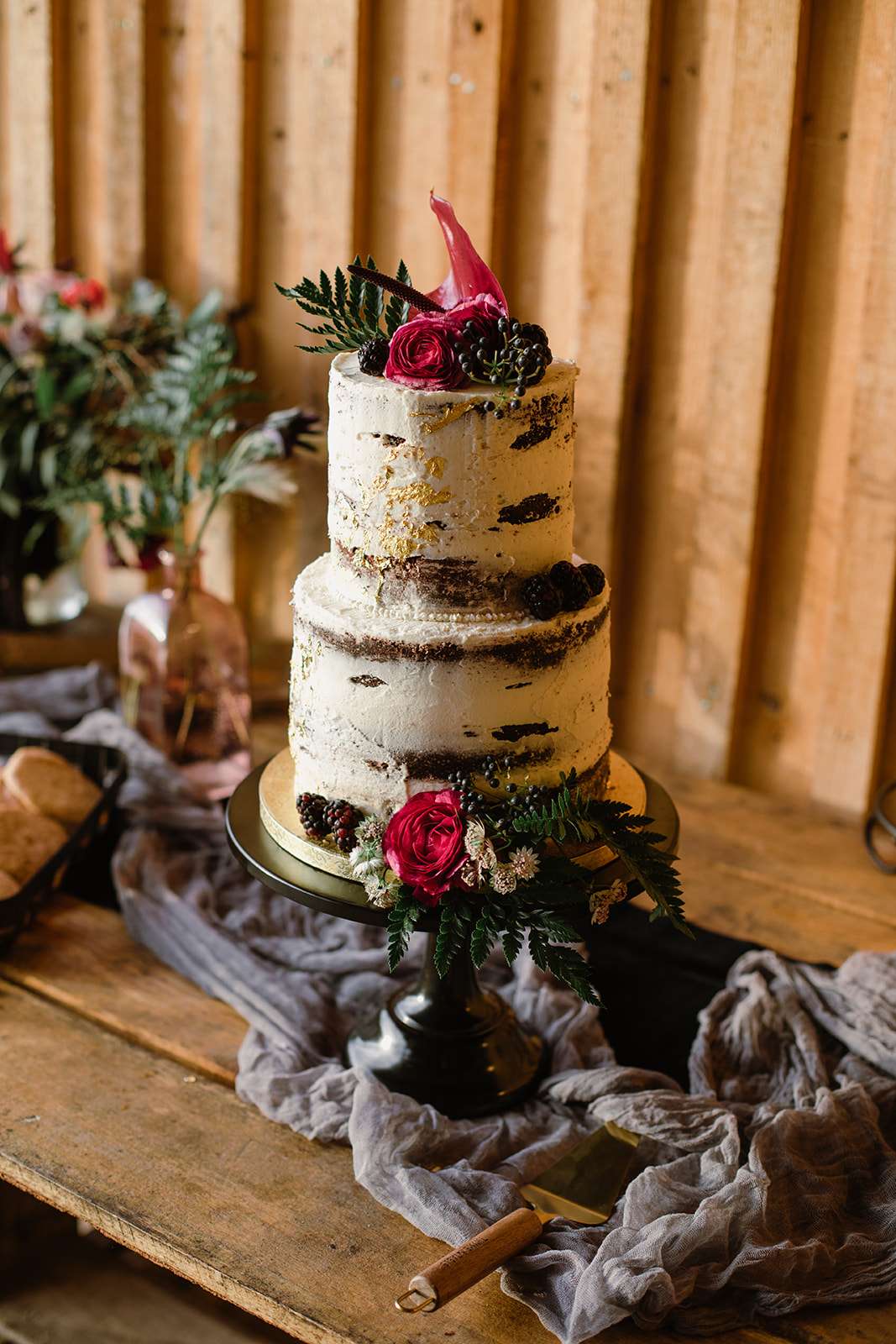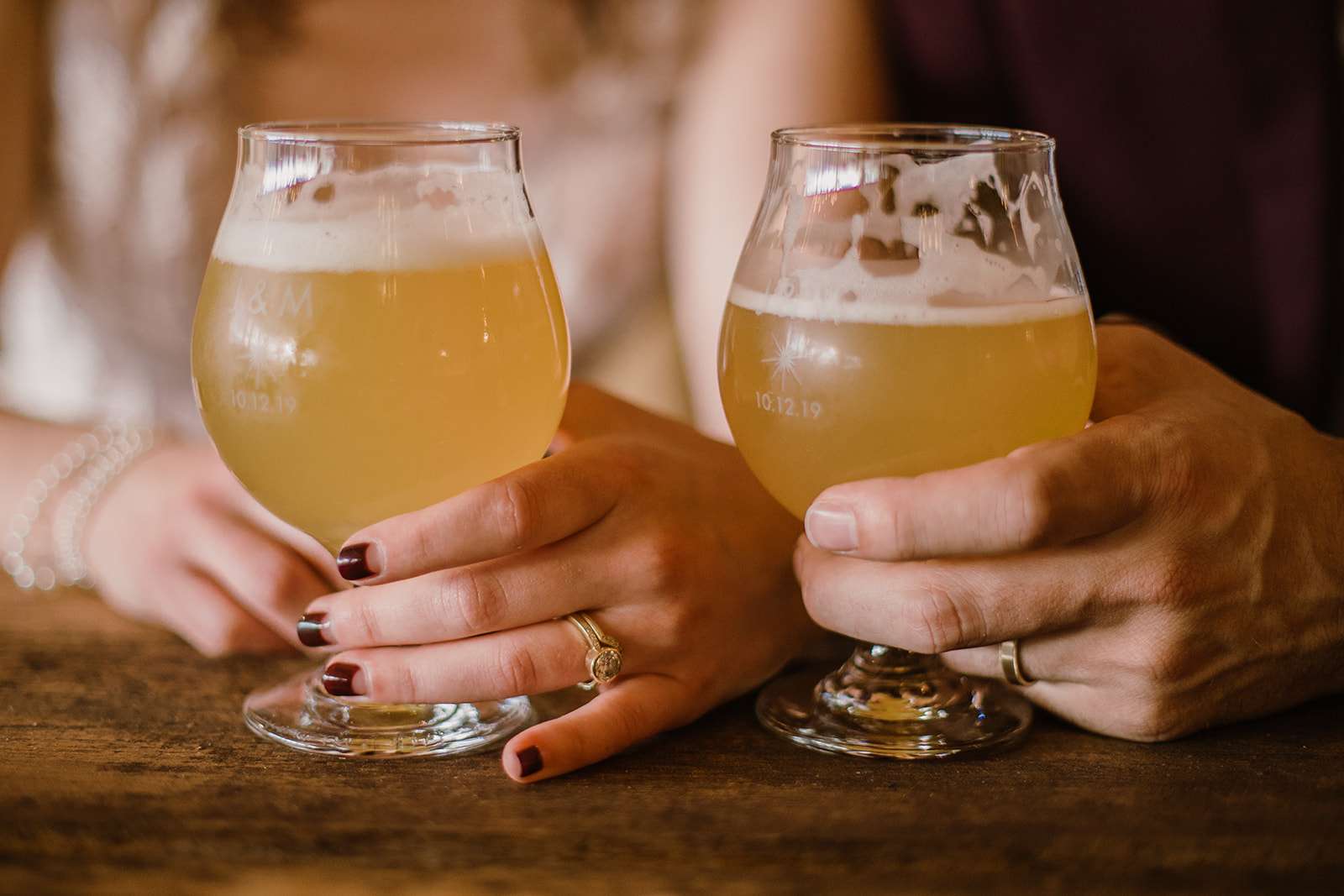 The ceremony was led by the bride's brother, and although the bride admits it was short and 'to the point', it was exactly what they wanted it to be. They gave her brother almost no guidance, but he did an amazing job. They chose a pond-side ceremony site that really spoke to them instead of the more popular spot at the venue that had a view of the mountains. One particularly special and memorable part was that the bride walked in to a song written by her groom!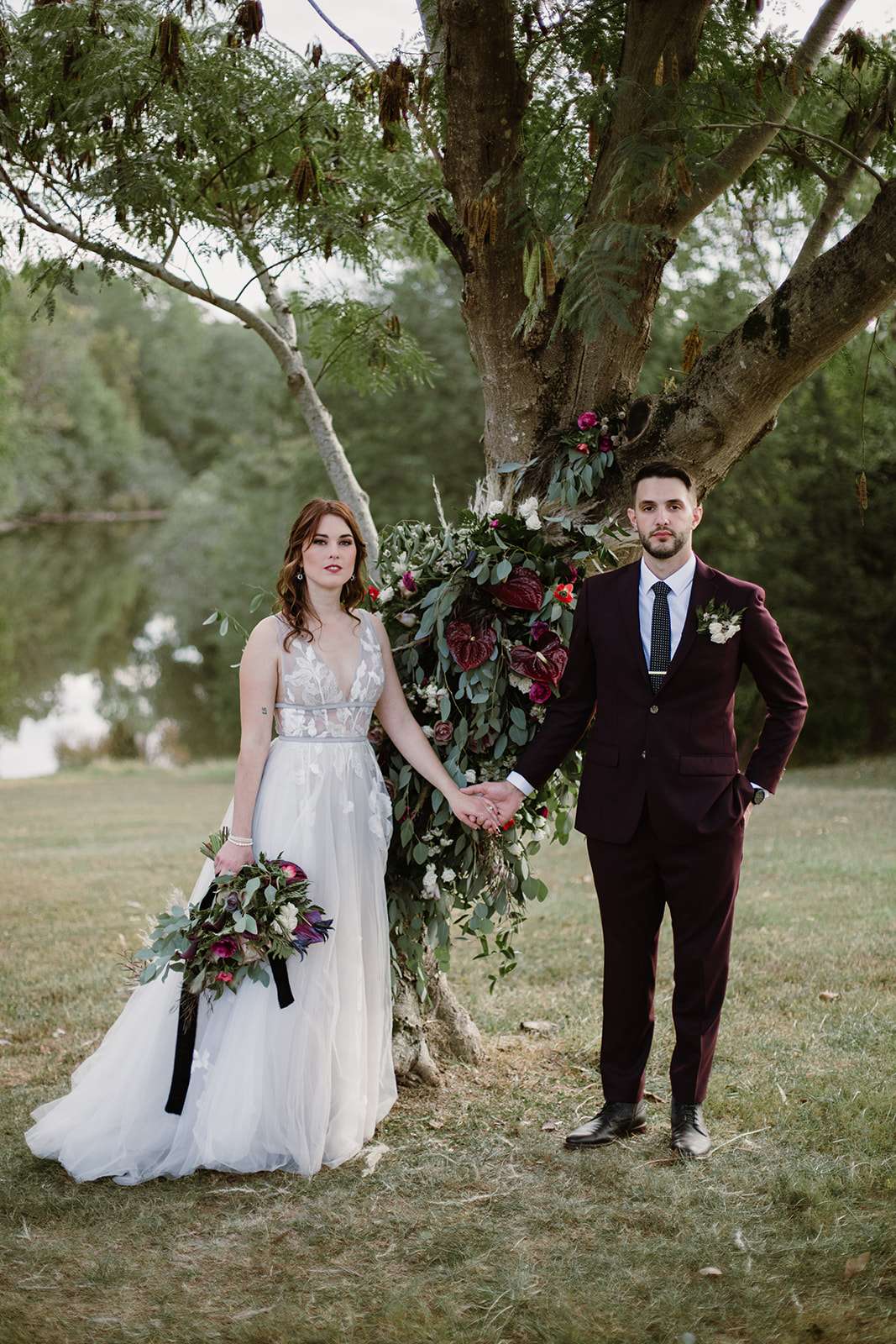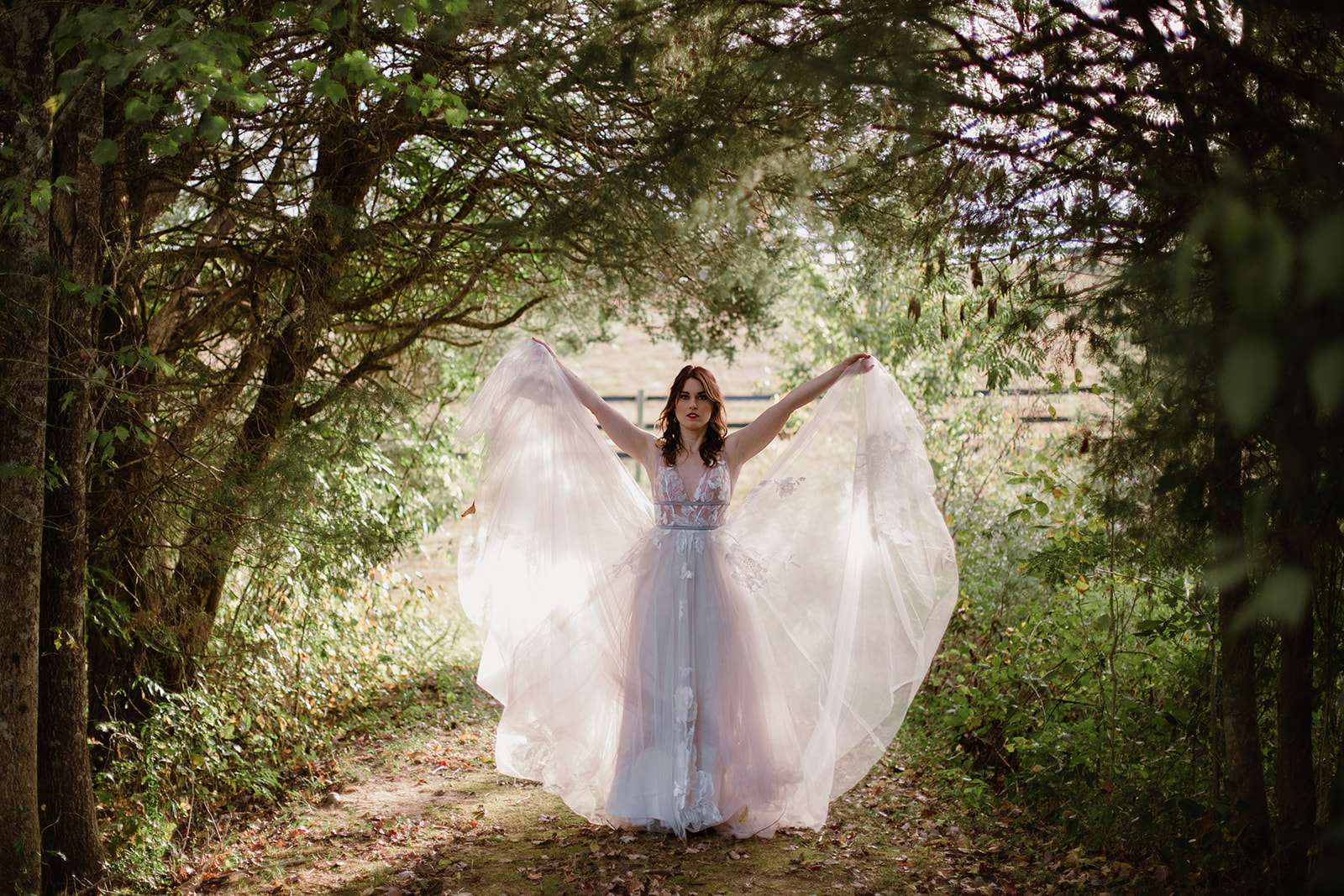 "The biggest and sweetest 'DIY' was the instrumental song John wrote and recorded as my bridal processional. It was/is my theme song. He also wrote a song for the wedding party processional."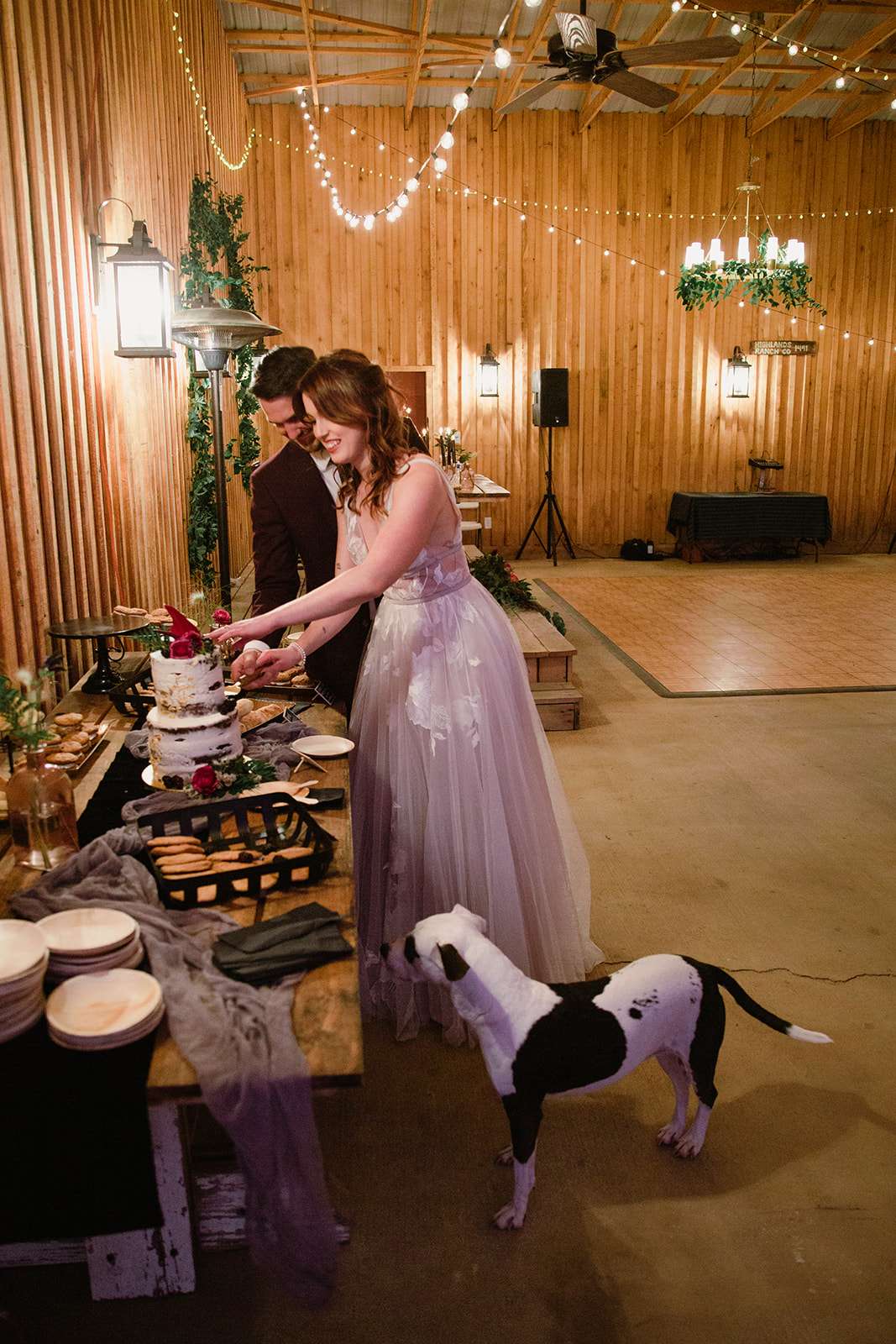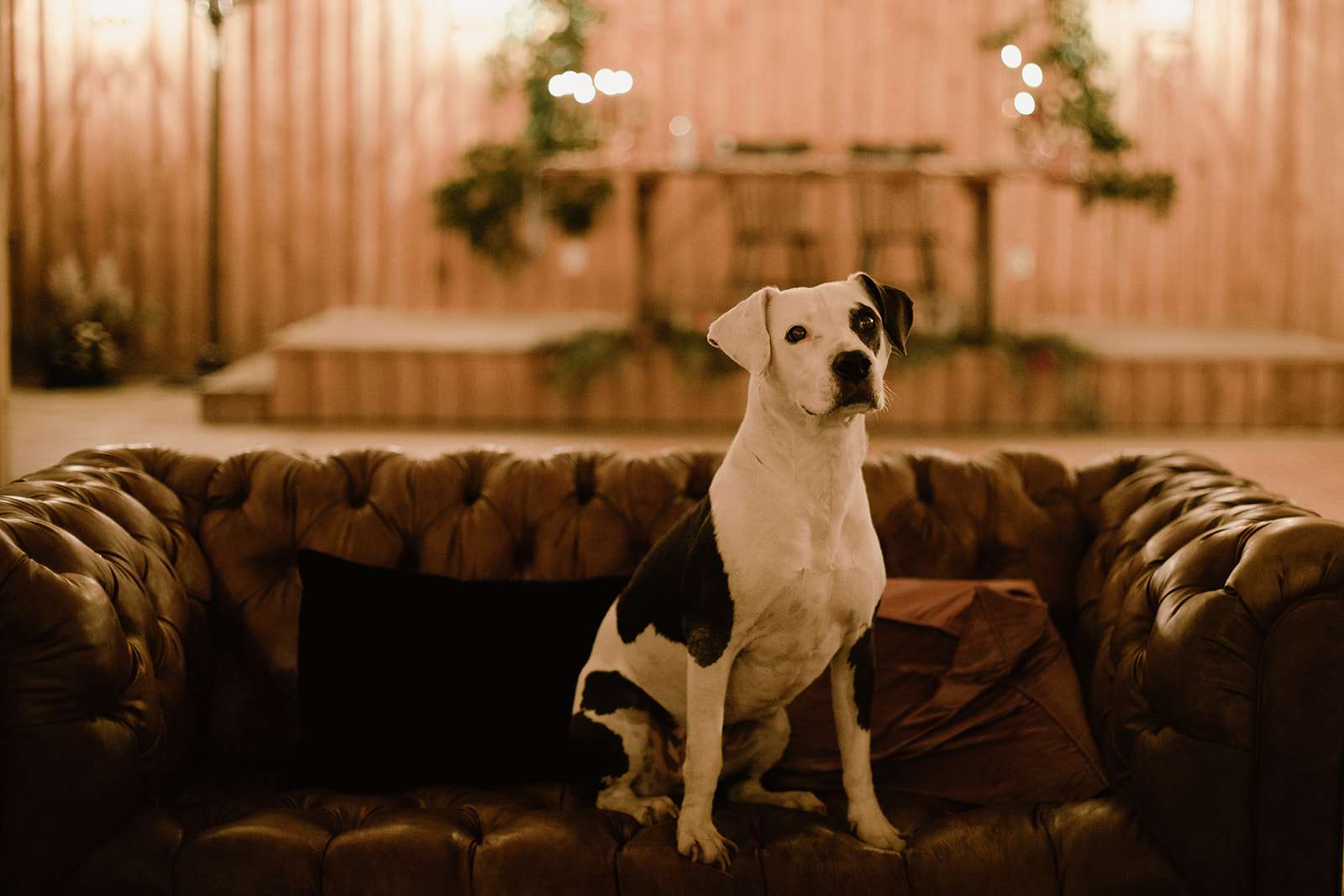 "We were so excited to host a big party with all the people we love the most", Mariah concluded. "All the decisions and money spent were par for the course, so it was more about being excited to get people together and have fun. My advice to other couples would be to ask yourselves what is most important to you about the day, and focus on that. There is so much minutia which doesn't matter, but what's important is curating a
set of feelings you'll remember afterwards."