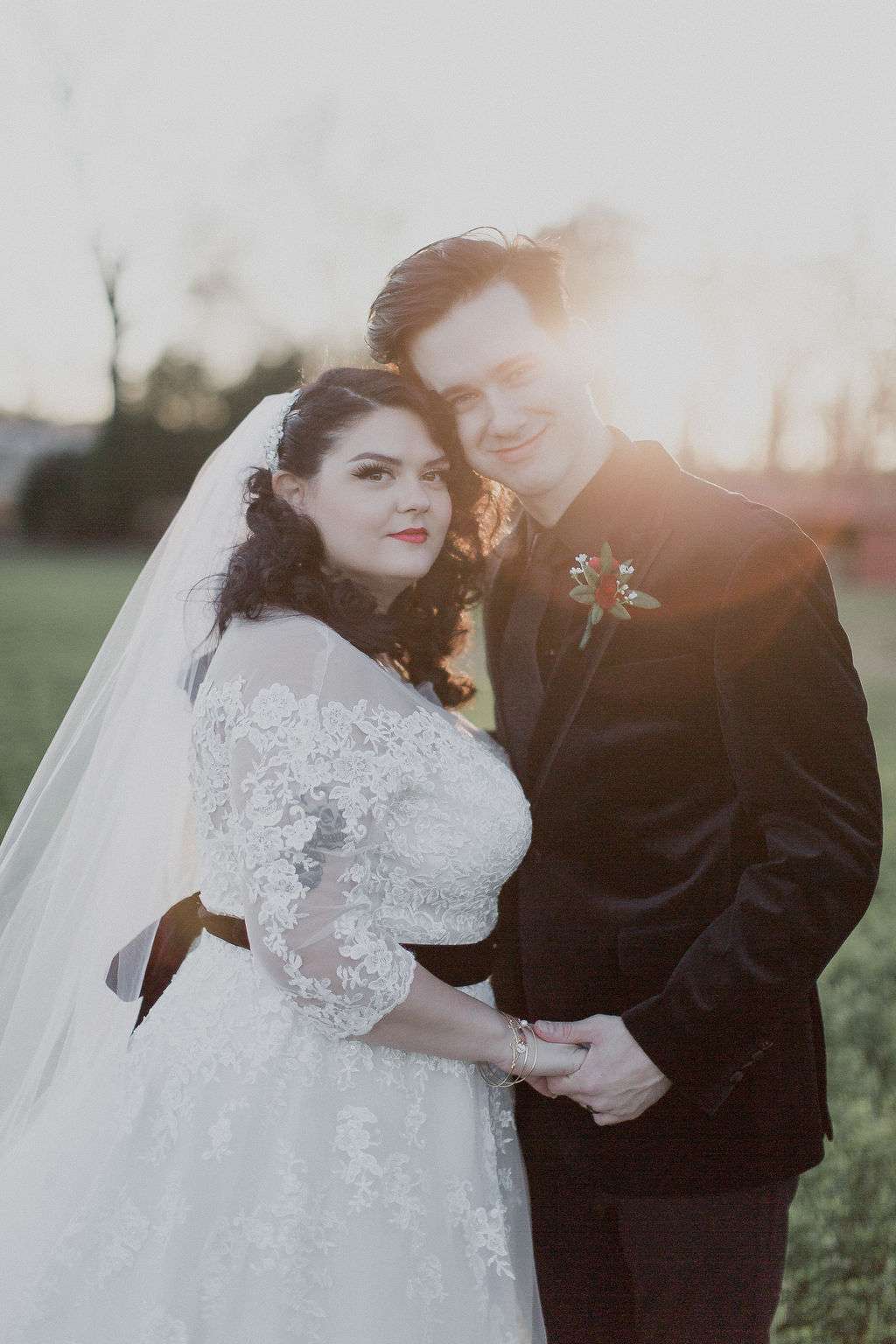 Although Sam and Mikey had to postpone their 200-perrson dream October wedding, they didn't have to wait very long. They only pushed back until November and with the help of the bride's mother and grandmother; who made masks for everyone, blankets and shawls for the bridesmaids, they were able to reschedule in record time.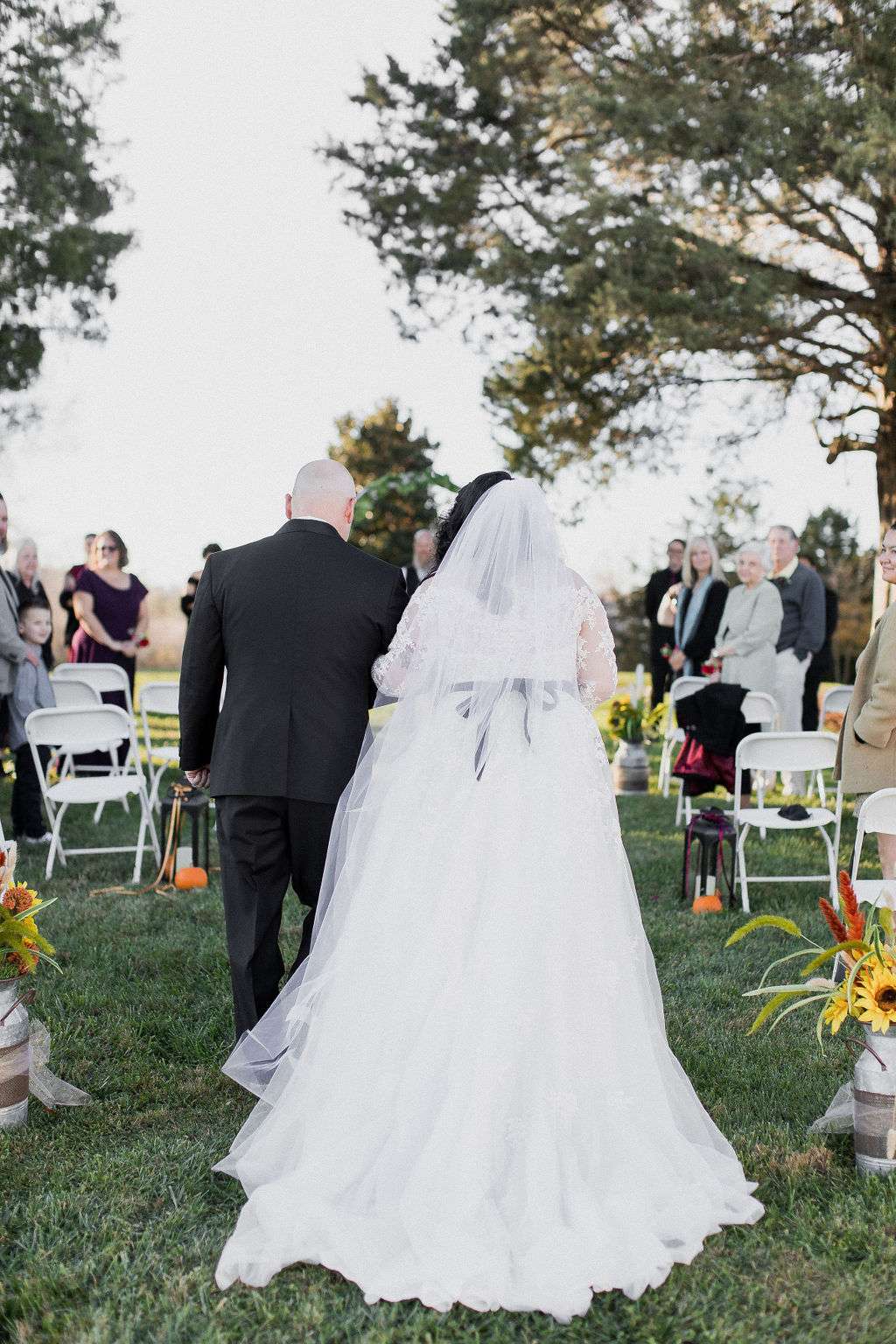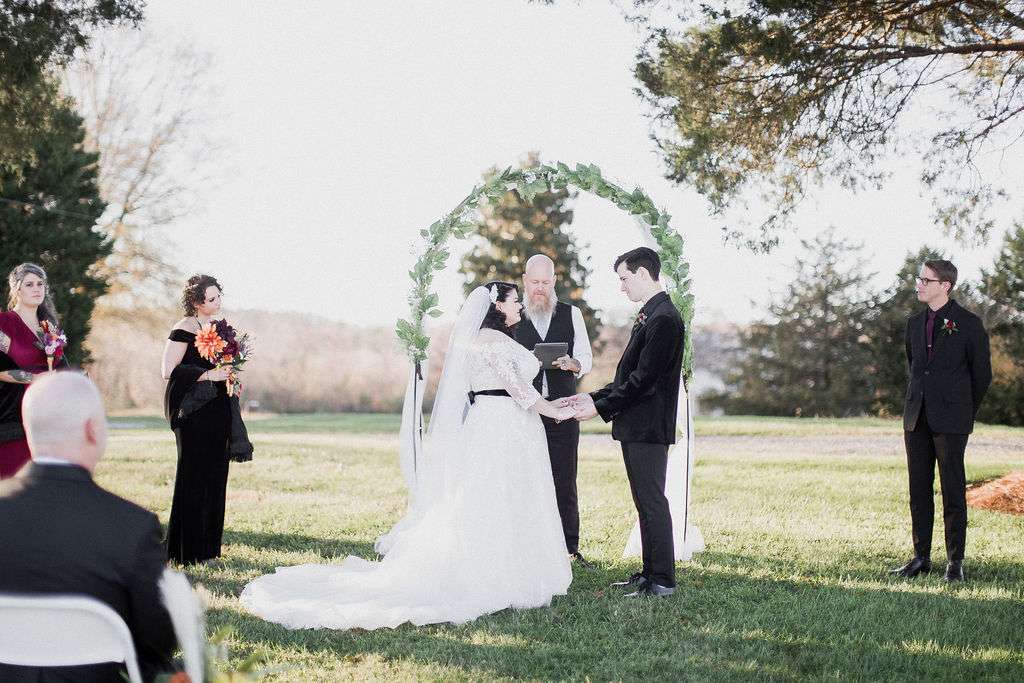 Although they didn't set out to have a definite theme for the wedding, it ended up having a rusic vintage feel with autumn colours (dark oranges, reds and purples) plus lots of gold, bronze and sparkle. Both the bride and groom wore black and white.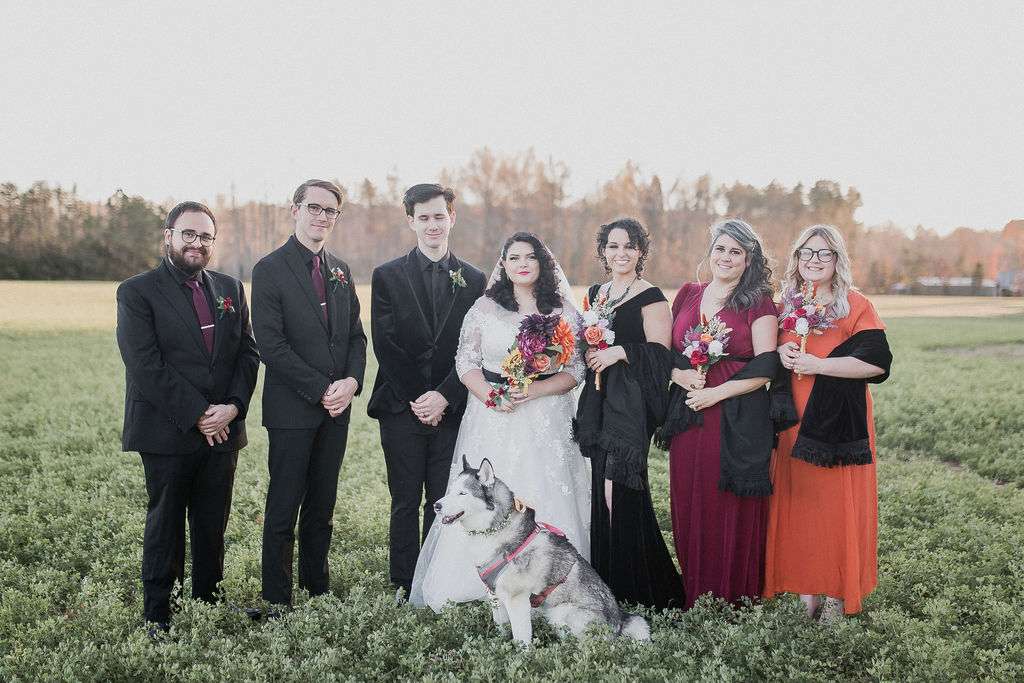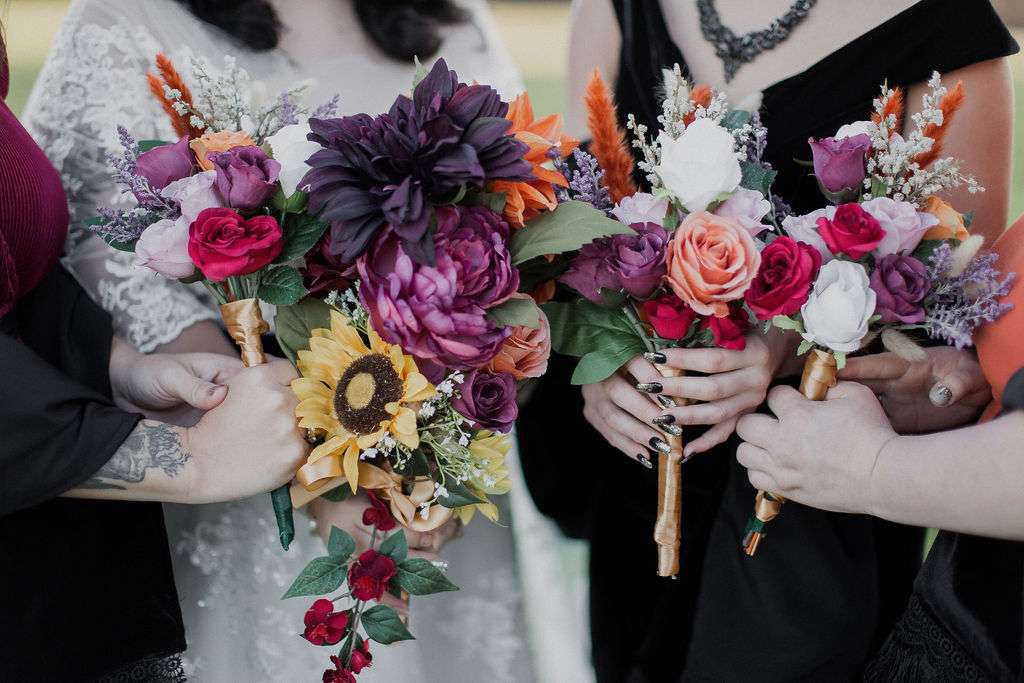 The day was held at the groom's mother's house, with their ceremony outside on the lawn in front of the old farm house. "We bought an arch online and decorated it with faux greenery from the craft store", said the bride. "My 14-year-old Siberian Husky walked down the aisle with one of the bridesmaids as the Dog of Honour. I walked down the aisle to a piano rendition of Love Song by The Cure. The exiting song was the original Love Song by The Cure. Our officiant was a friend of the groom and we read our own vows."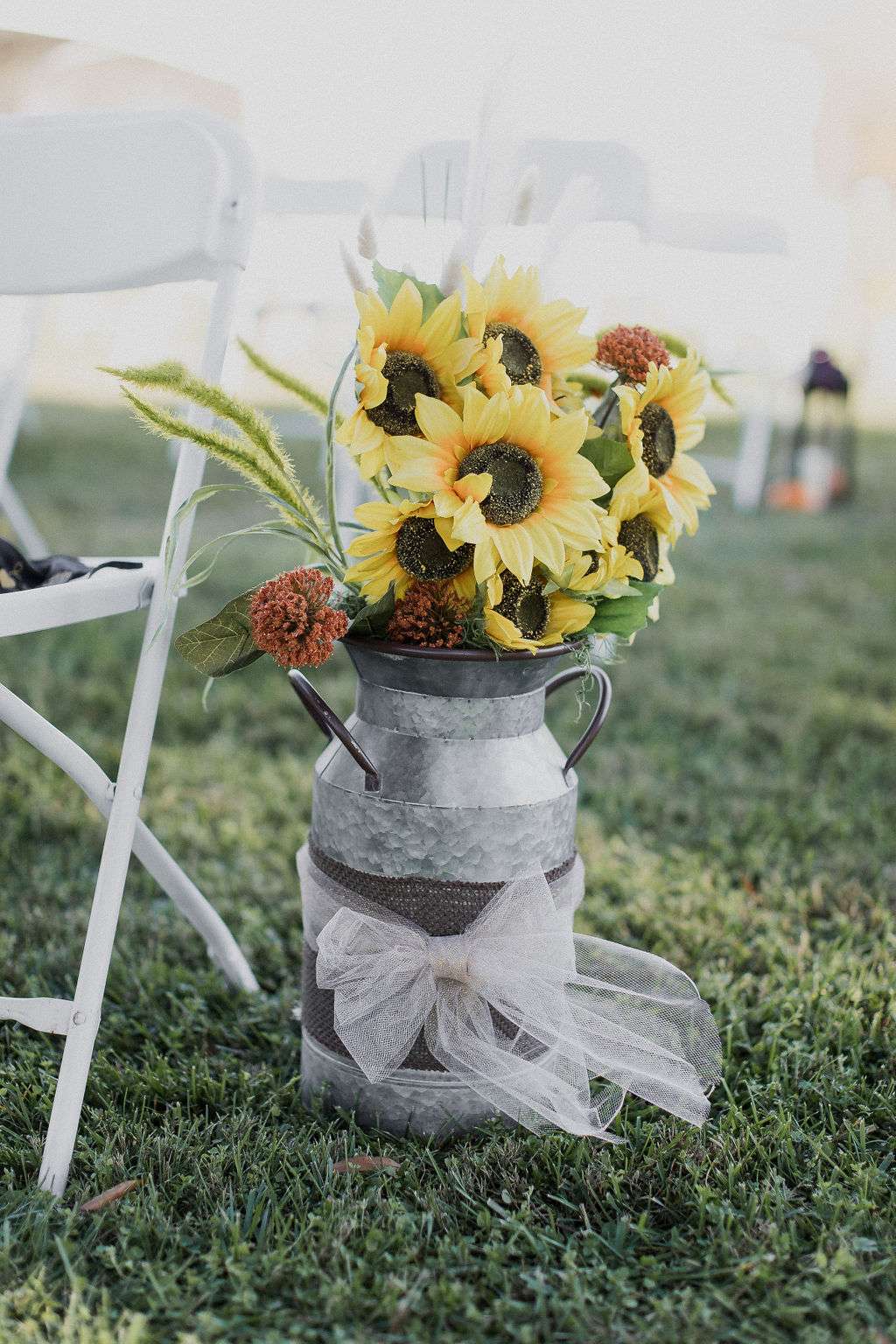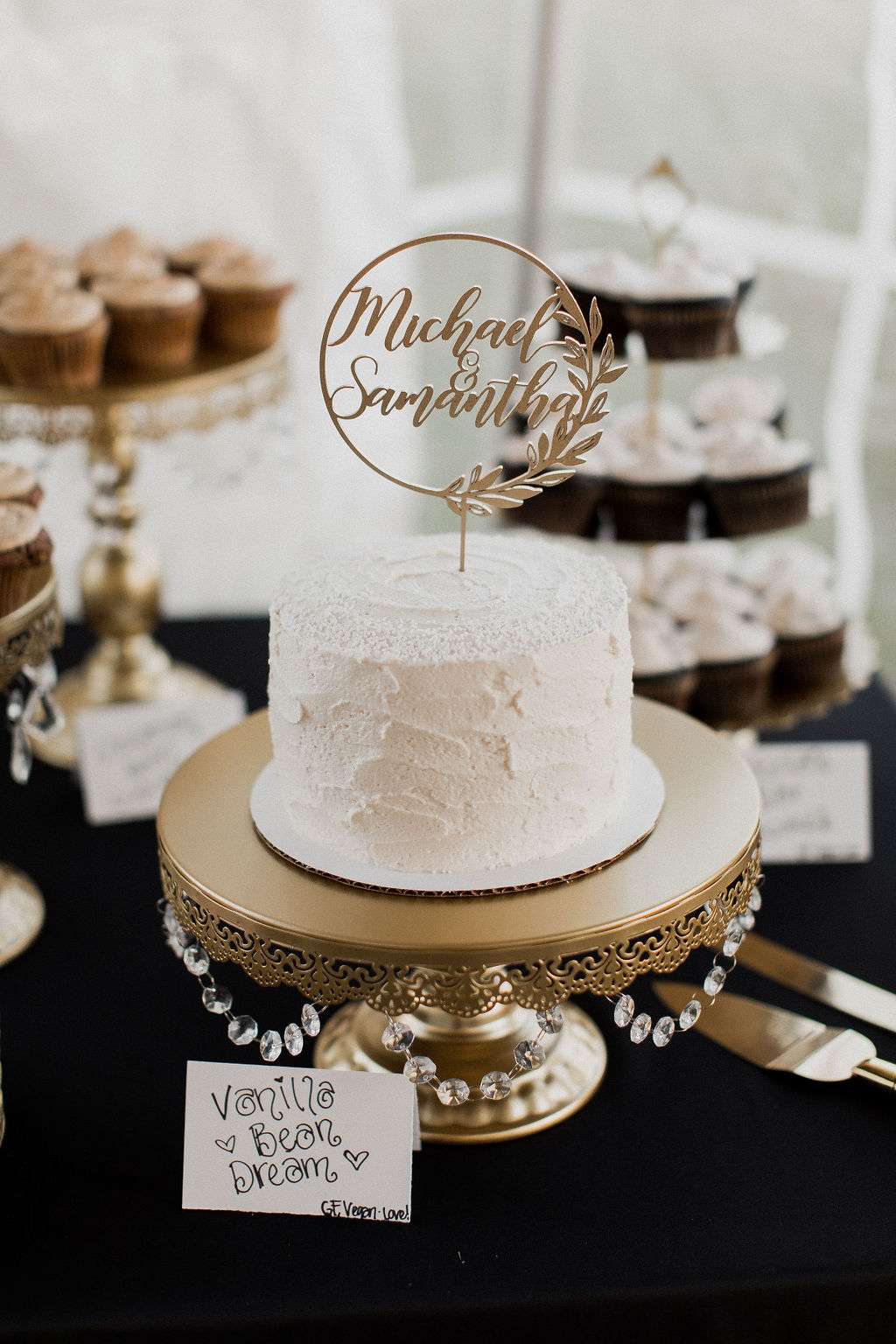 They created all of the décor themselves. The table centrepieces were faux flowers and the vases were all different bronze and gold mini vases found while thrifting. They made a created a sign that said 'to have and to hold in case you get cold' and home made blankets which guests could also take home with them.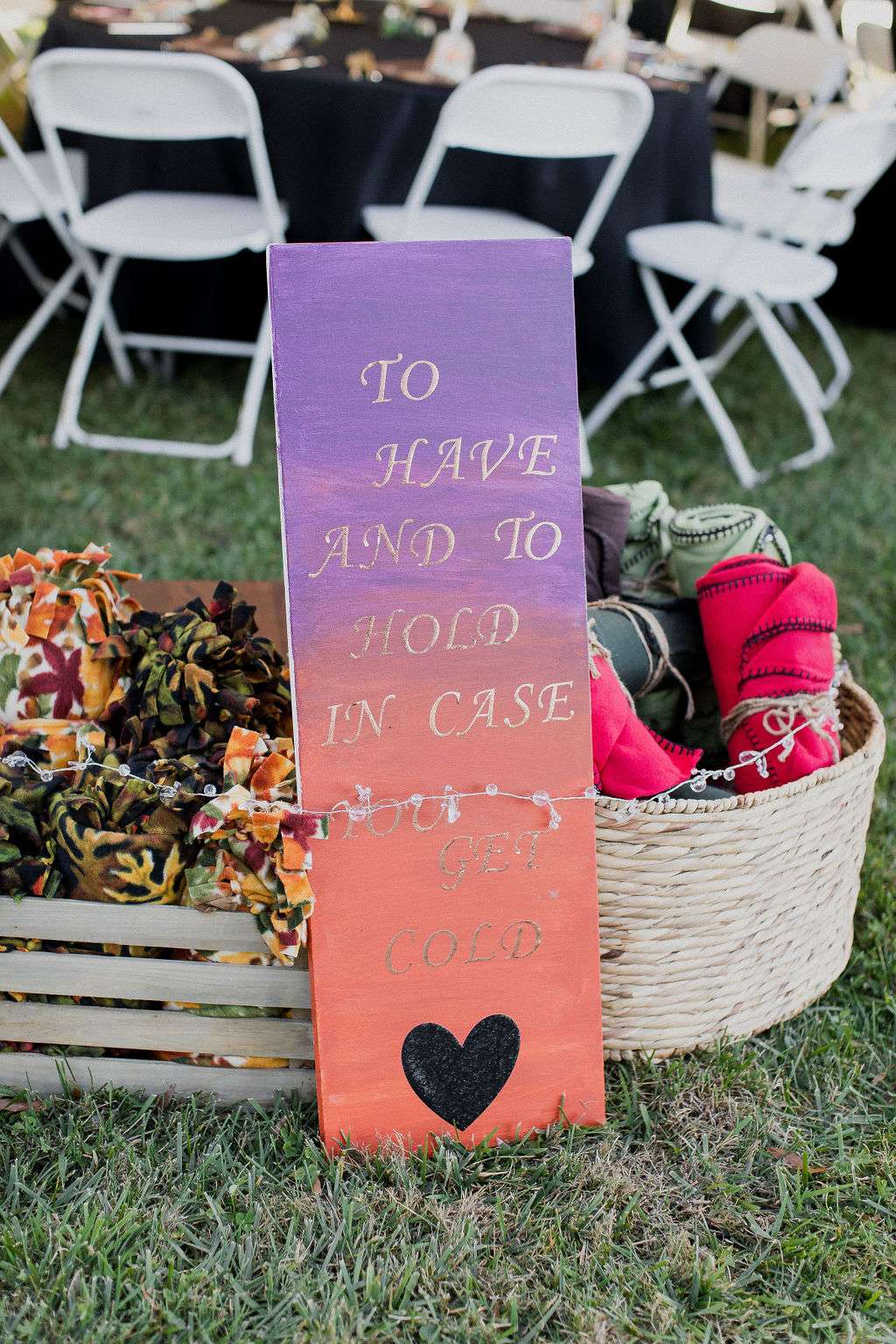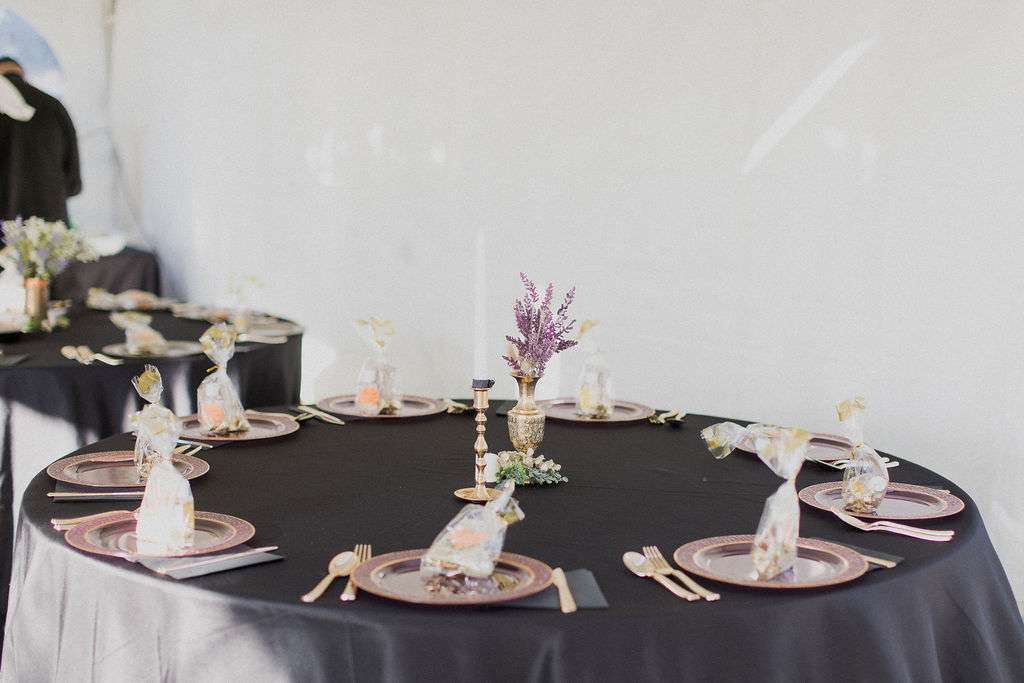 "The best part of planning was searching for ideas and looking at clothes. There are so many great DIY weddings out there, so many different decoration and floral options, and millions upon millions of clothing choices."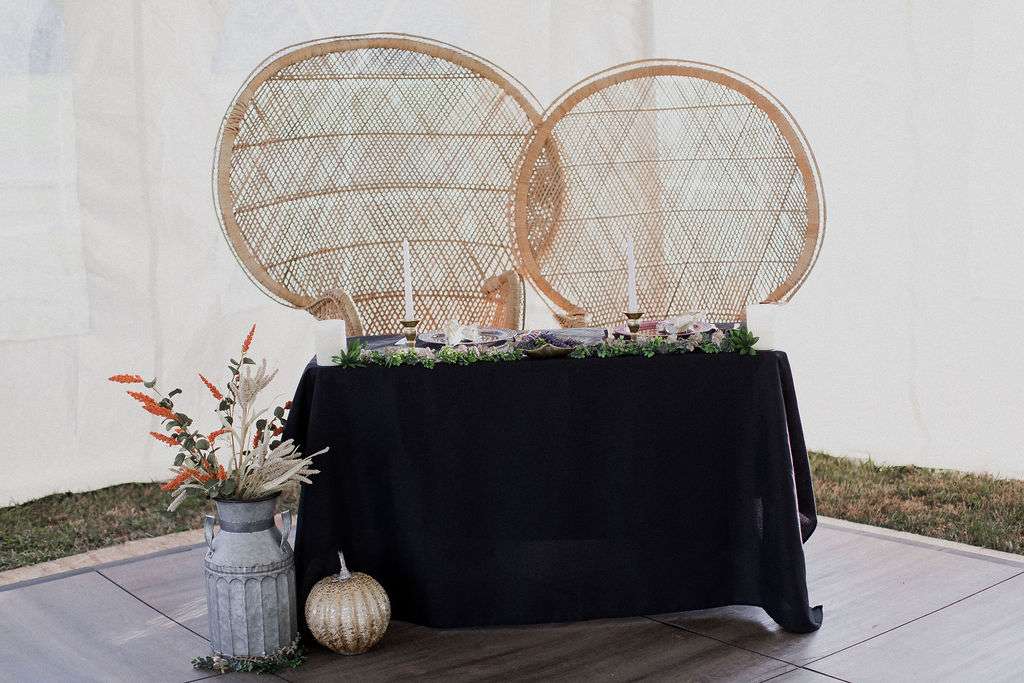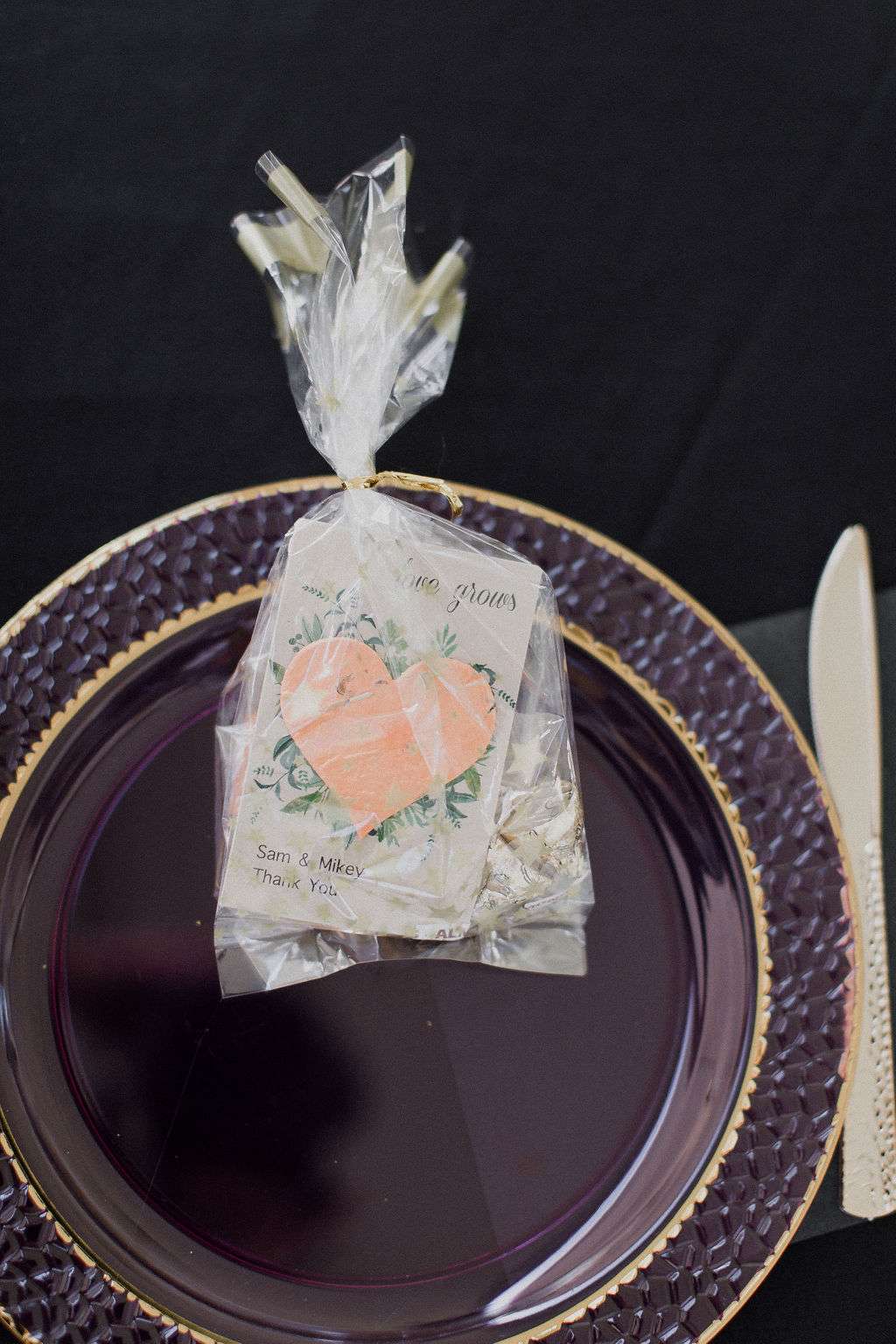 "The worst part of planning our wedding was basically planning a wedding and having to scrap the plans and re-start due to COVID. It really wasn't fun making the decision that we could not invite many people."