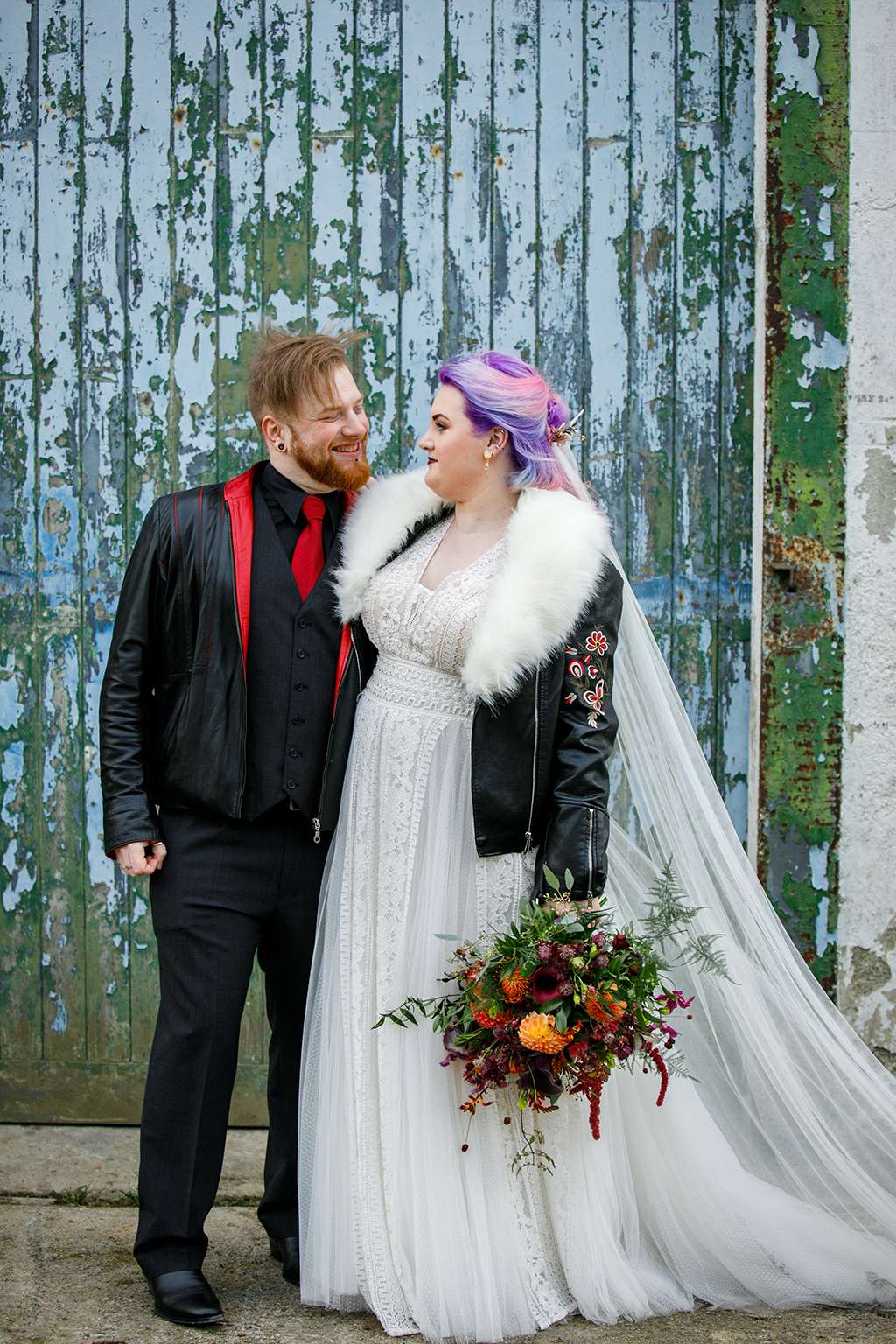 HAPPY HALLOWEEN, oh have we got the perfect wedding inspo for you today! As Genevieve and Dean both love and enjoy all things spooky, kooky and alternative, they wanted to create a day which was unashamedly about them and the things they love. The plus side of having a Halloween themed wedding? Their decorations now double as permanent home décor!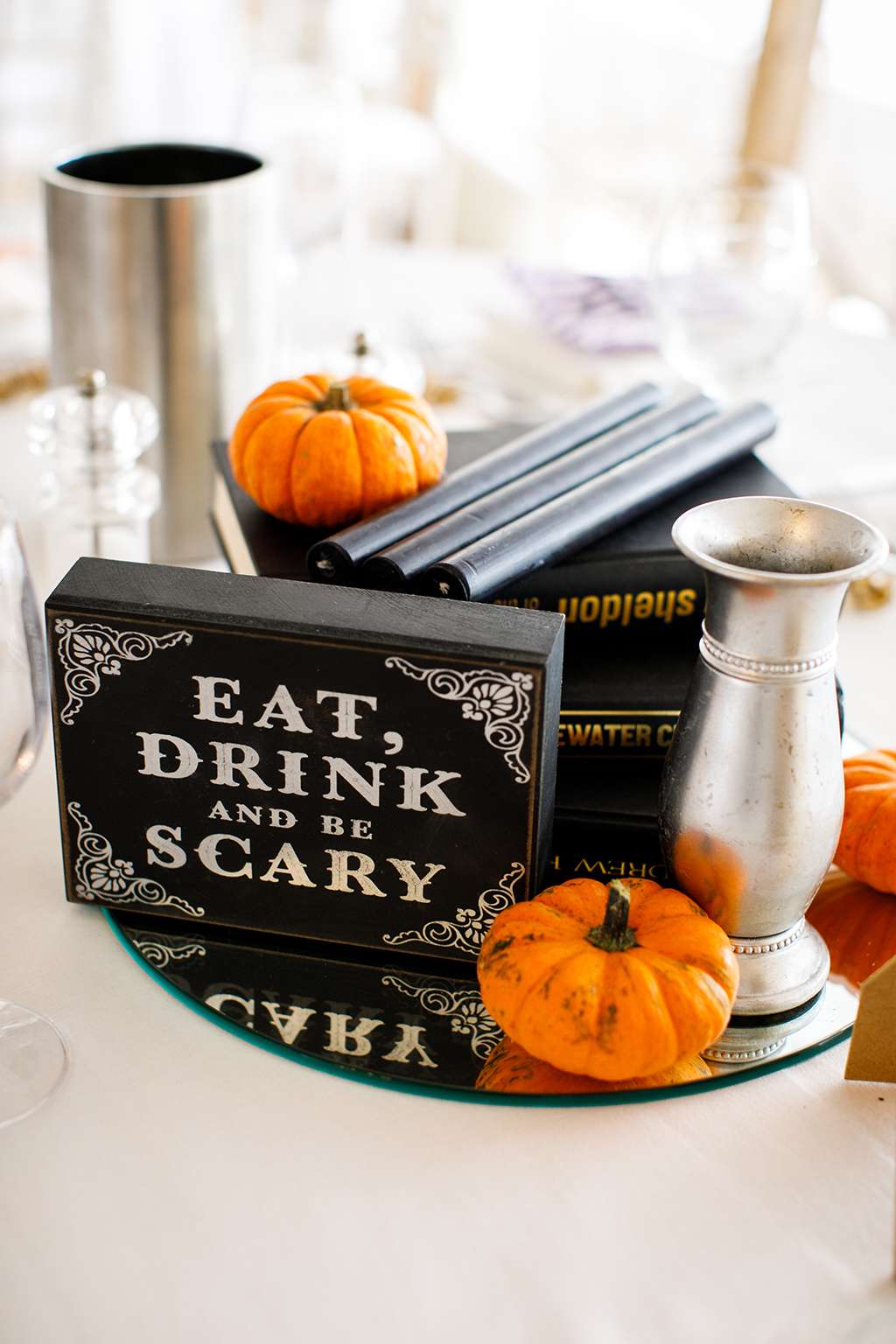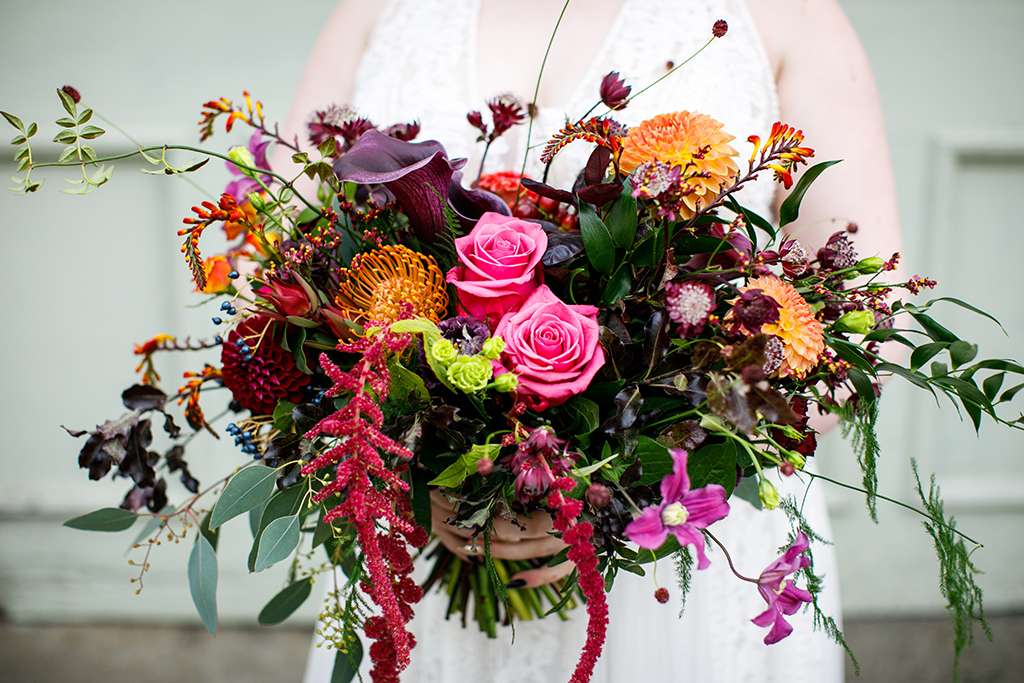 They originally set a budget of £10,000 – but actually think they spent closer to £20,000. "I wish we'd know how difficult it is to keep to your budget," the bride told us. "Keep a close eye on that guys and gals!" They did as much DIY décor as possible, from gluing and spray-painting vampire fangs chrome gold for place names to customising picture frames and making their own menus.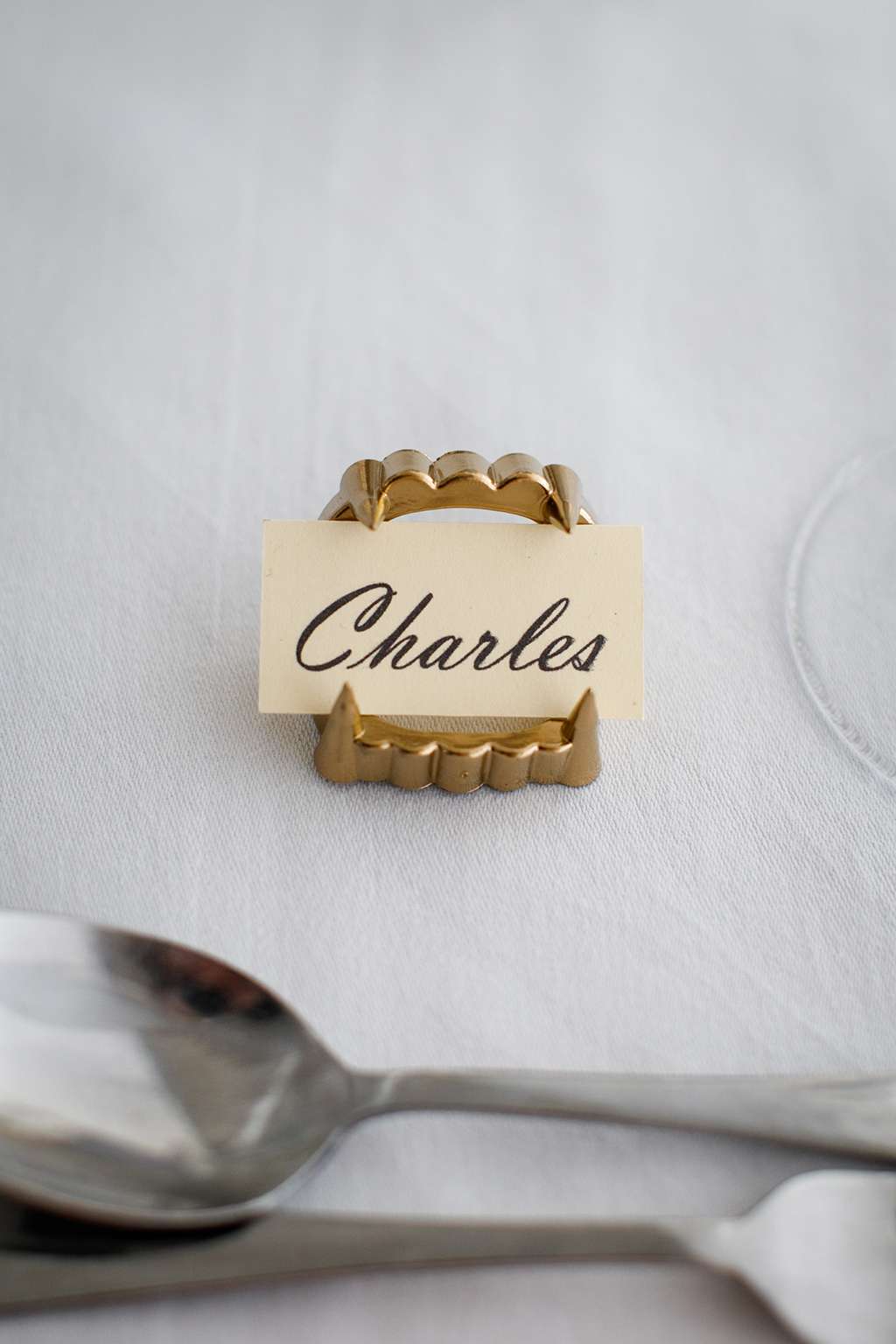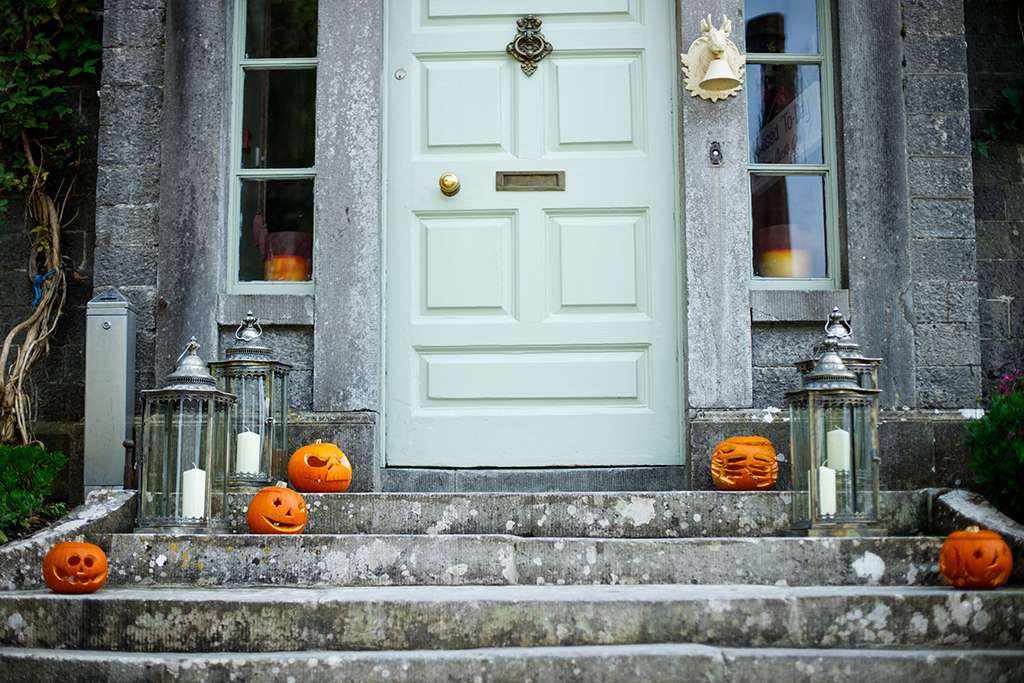 Genevieve wore a lace halterneck dress from Folkster Bridal, with Dr Martens and a headpiece and veil custom made from Kyna Maree. The bridesmaids all had different dresses, "I just wanted them to be as comfy and as confident as possible, but still in a similar colour, which is the deep purple I picked" she said. Her mum also made pocket squares for all the boys.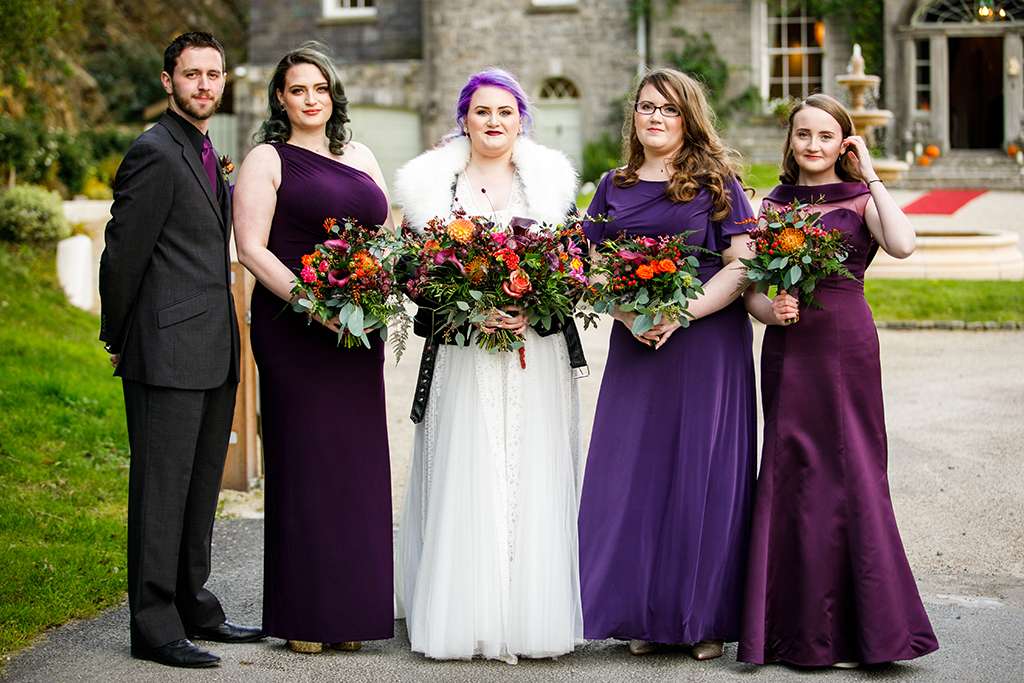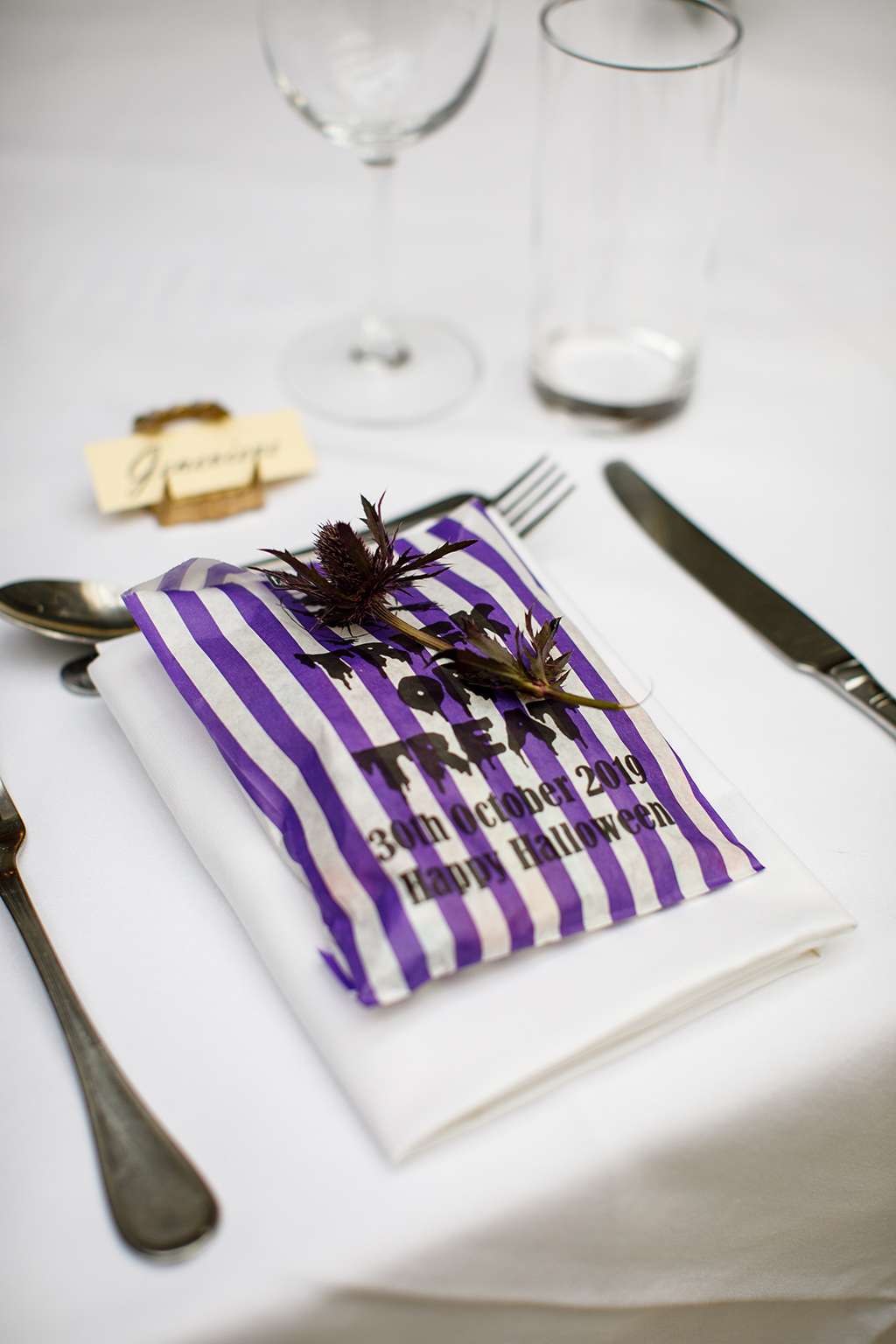 Their biggest expense was their venue, and they saved on picking their decorations up from charity shops and getting a lot of Halloween pieces from TK Maxx. There was also a ton of pumpkins – one thing Genevieve knew she wanted as décor was pumpkins! One particular fun item was a wishing cauldron in their reception area, for their guests to put cards in if they wanted.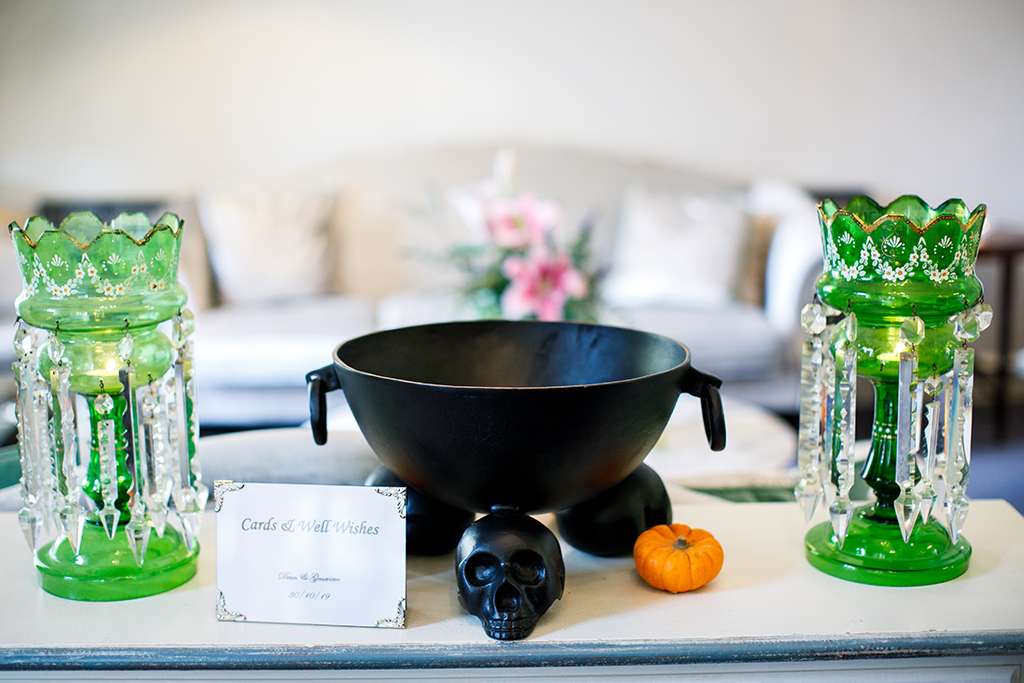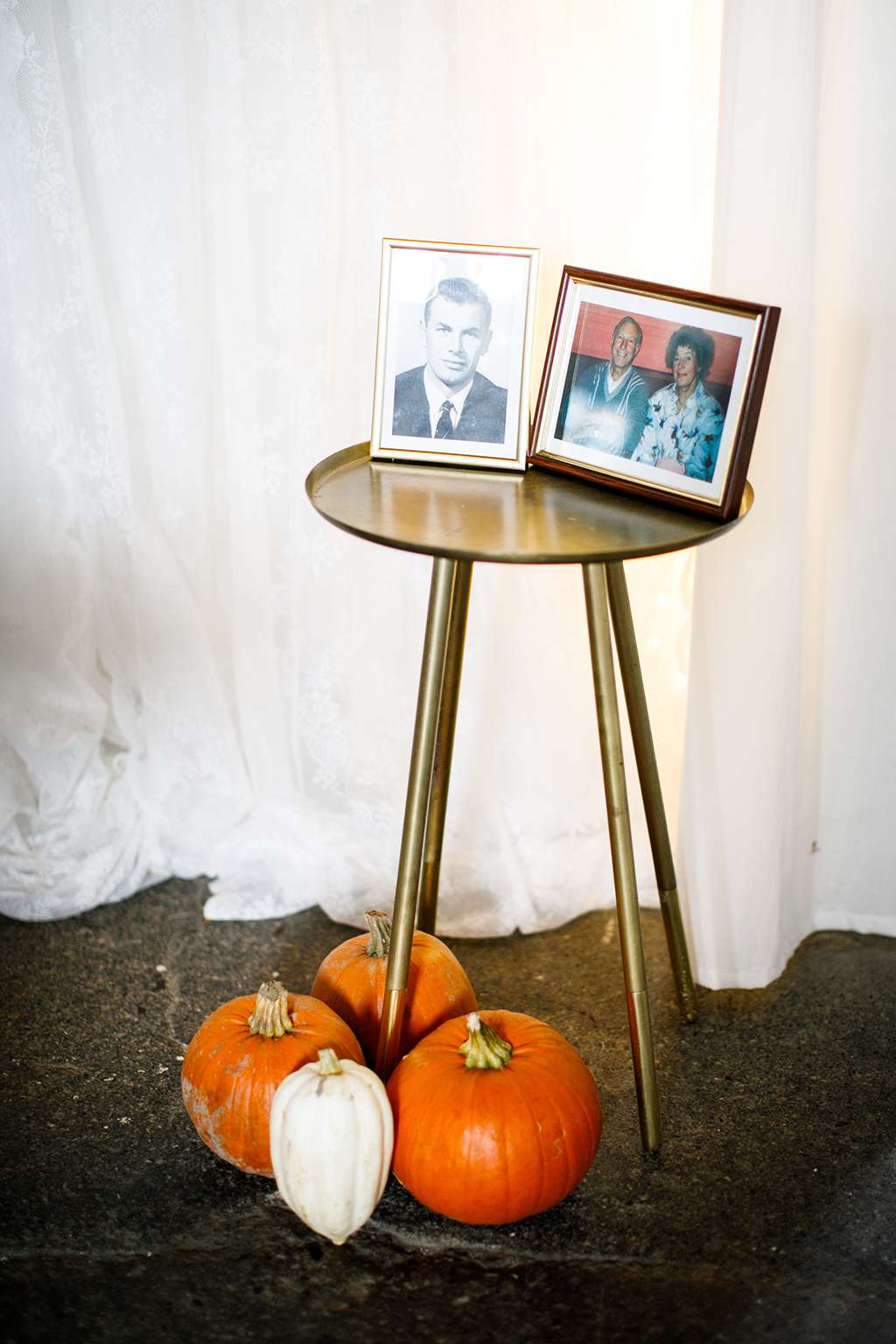 Genevieve and Dean had a spiritualist ceremony, as it allowed them to completely customise it, whilst still allowing the groom to have some religious elements. "I walked down the aisle to Kingdom Heart's song Dearly Beloved, which I left as a complete surprise to Dean as this is his favourite video game and love story!" the bride said. "Both my parents walked me down the aisle, which was rather fun, albeit a tight squeeze!"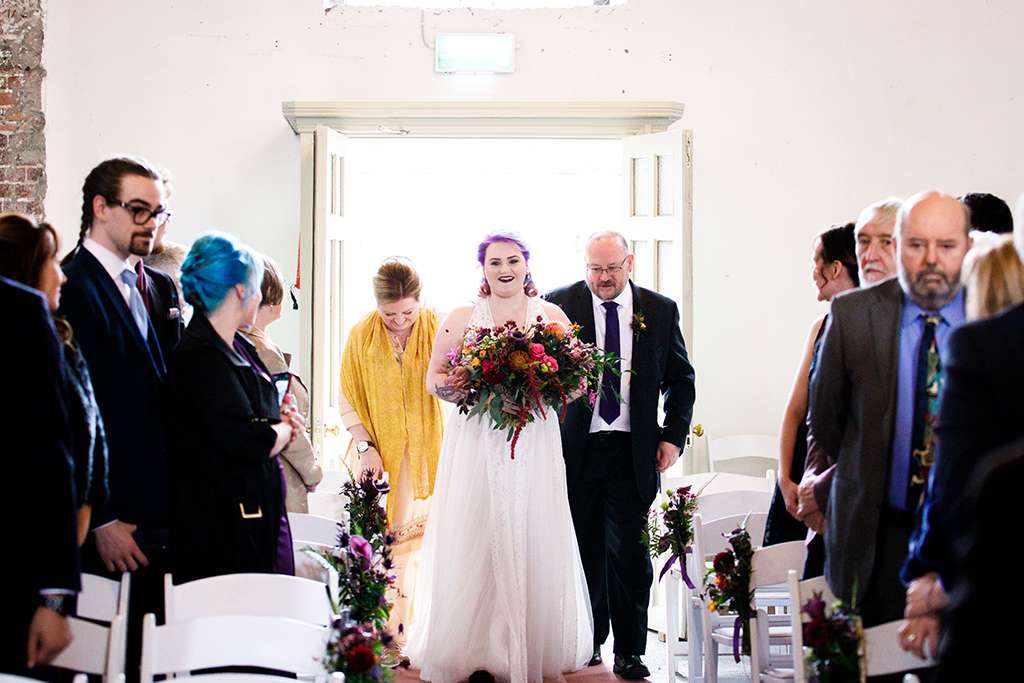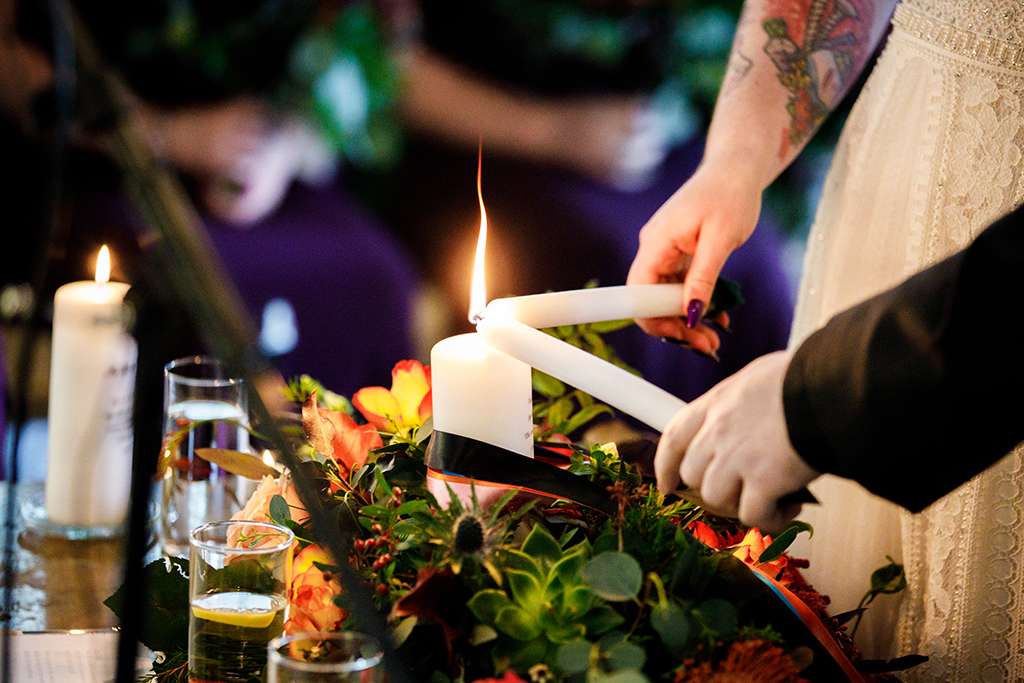 "Our ceremony consisted of both our mothers lighting a candle to represent us, which was then used to light our unity candle. We also honoured our Celtic heritage by having a handfasting. We had a ring warming ceremony too, and the ring cushion was made by my Mum using part of her wedding suit and lace from my Granny's wedding dress. It was the personal touches that really made the whole ceremony so memorable."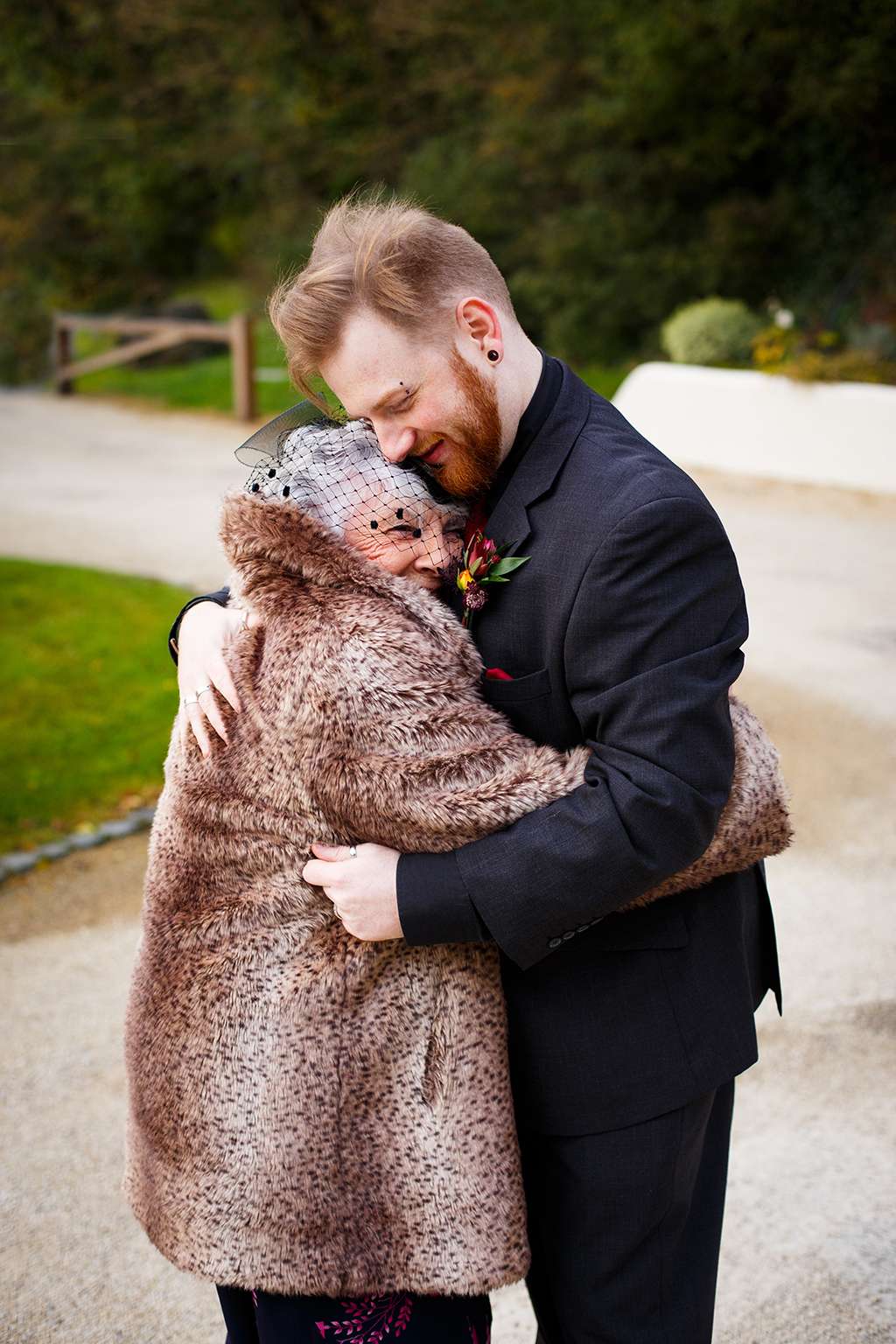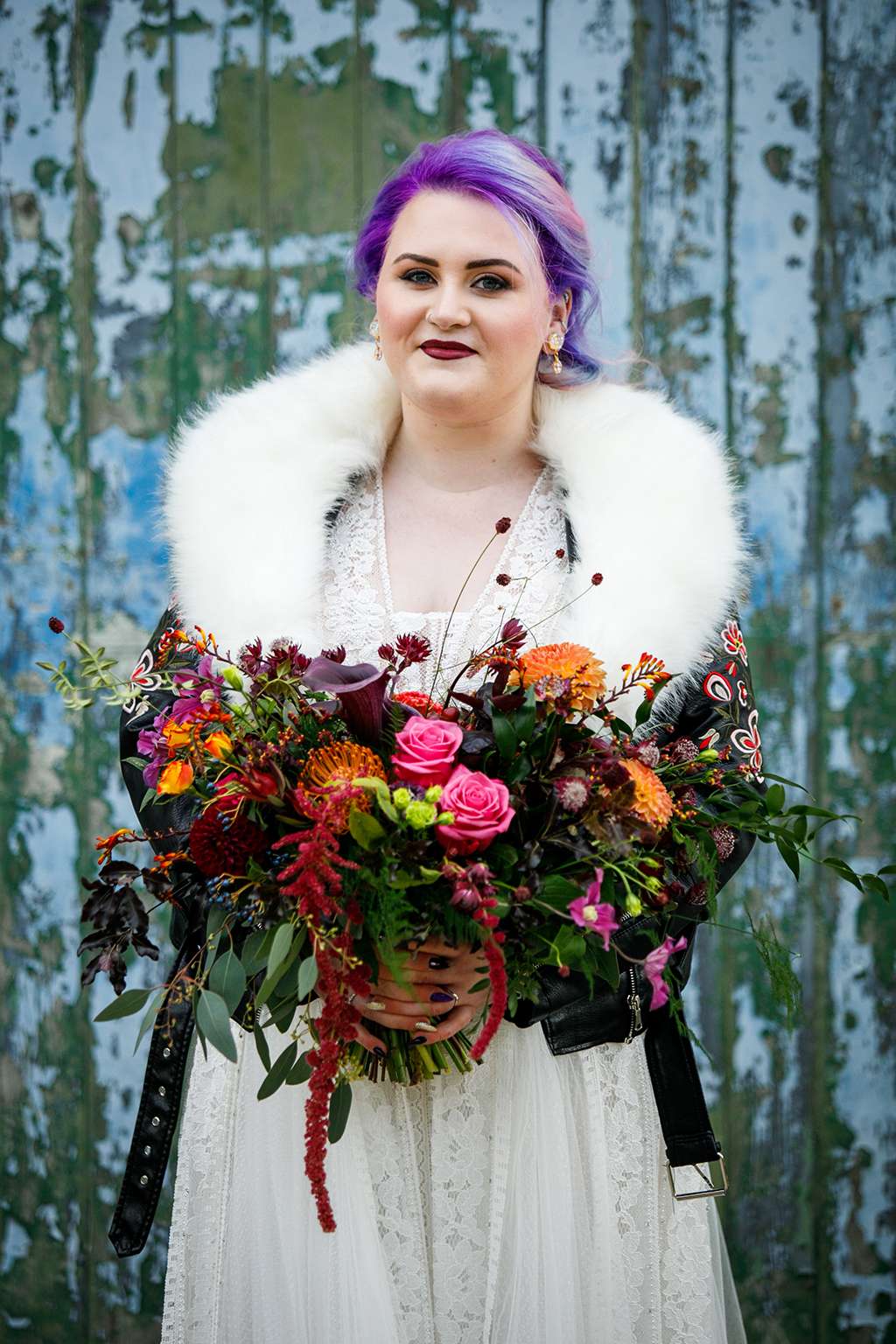 "Allow people to help, especially with a DIY wedding!" Genevieve advises future couples. "I tried to do so much myself, in between working full time, that it certainly got a bit too much in those last few months! If someone offers help, definitely take it if you're comfortable doing so. And stick to your guns about what makes you happy – it will be worth it on the day!"