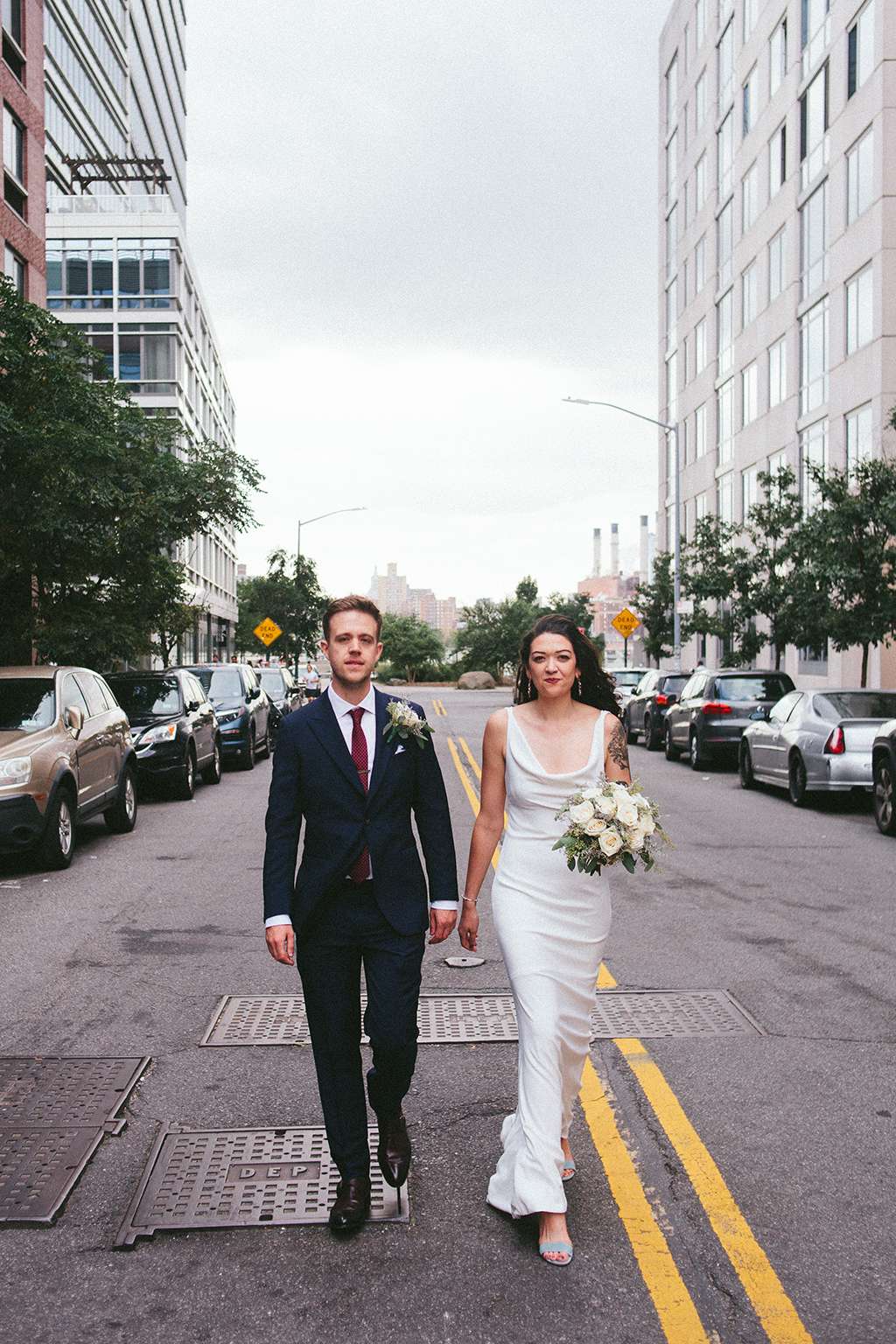 They say inspiration can hit you at any moment and Hannah and James were inspired to get married at Granite Prospects at Brooklyn Bridge Park by going on strangers' wedding websites!
"We saw a couple getting married there and we thought it was a great place – plus it was cheap and easy!" explained Hannah. As a long-distance couple, getting married was particularly exciting for them as they often had to go long stretches of time living in separate countries. "It's meant that now we can now live together in London with more sense of security and less fear of being separated again," Hannah explained.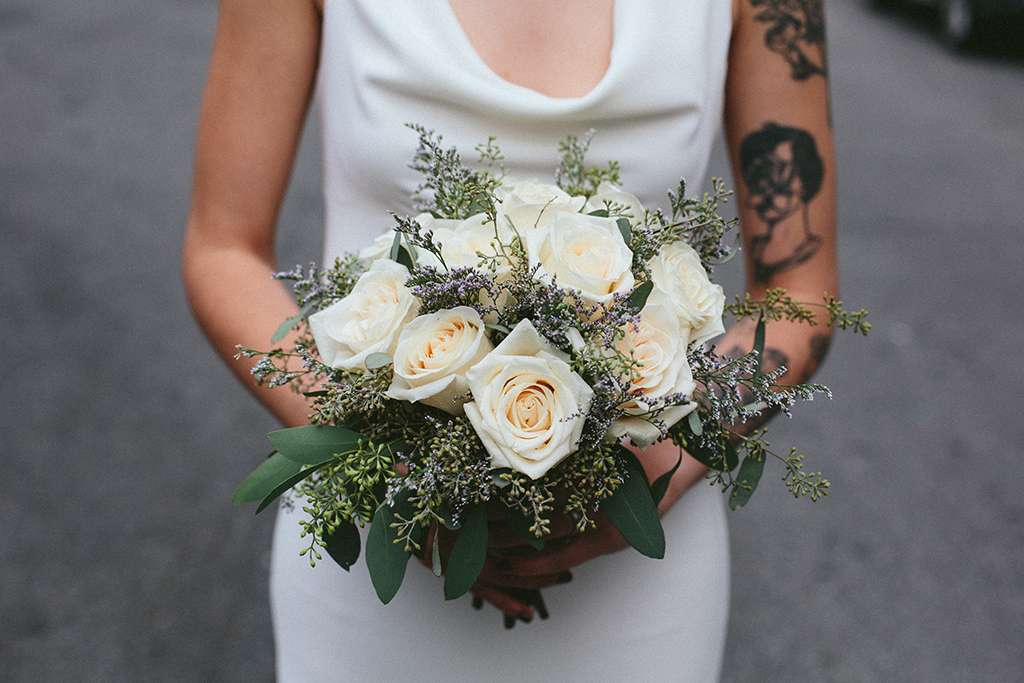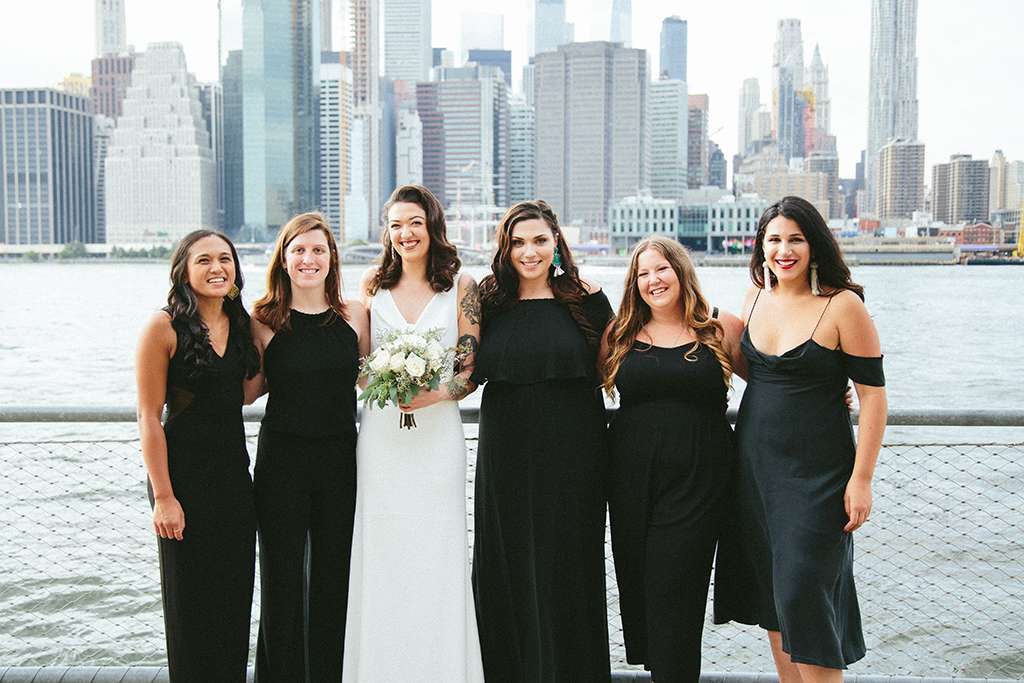 With a $10,000 budget, the couple didn't necessarily have a wedding theme, but Hannah knew she wanted lots of white and greenery in her florals to give a fresh, natural, clean look. Above anything else, their aim was to have a day that was very representative of them – relaxed, no frills or fronts, just genuine and fun.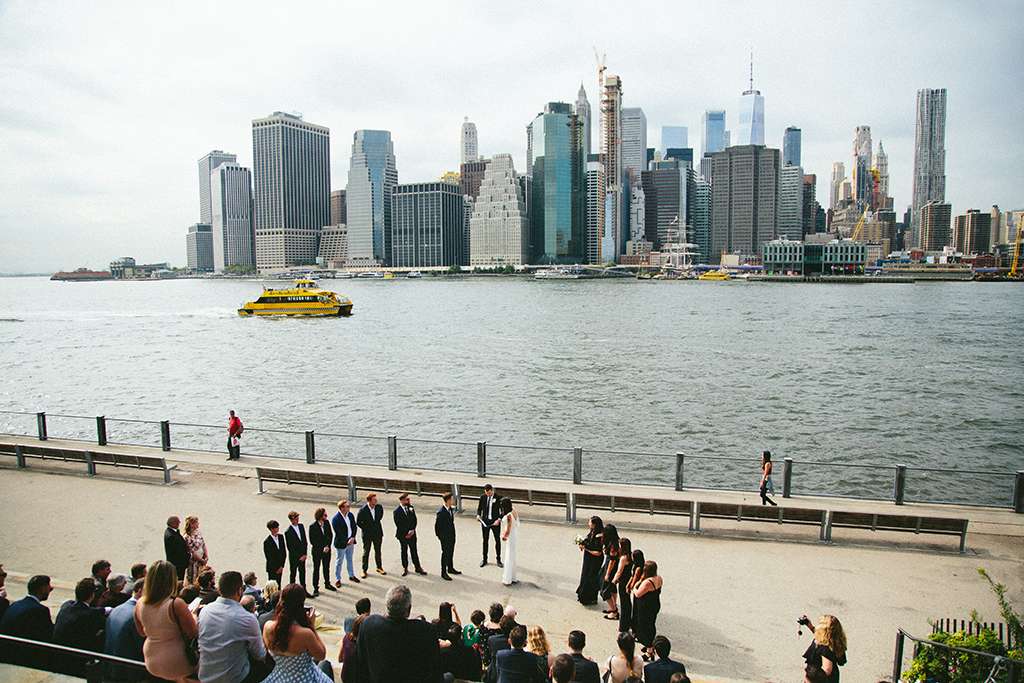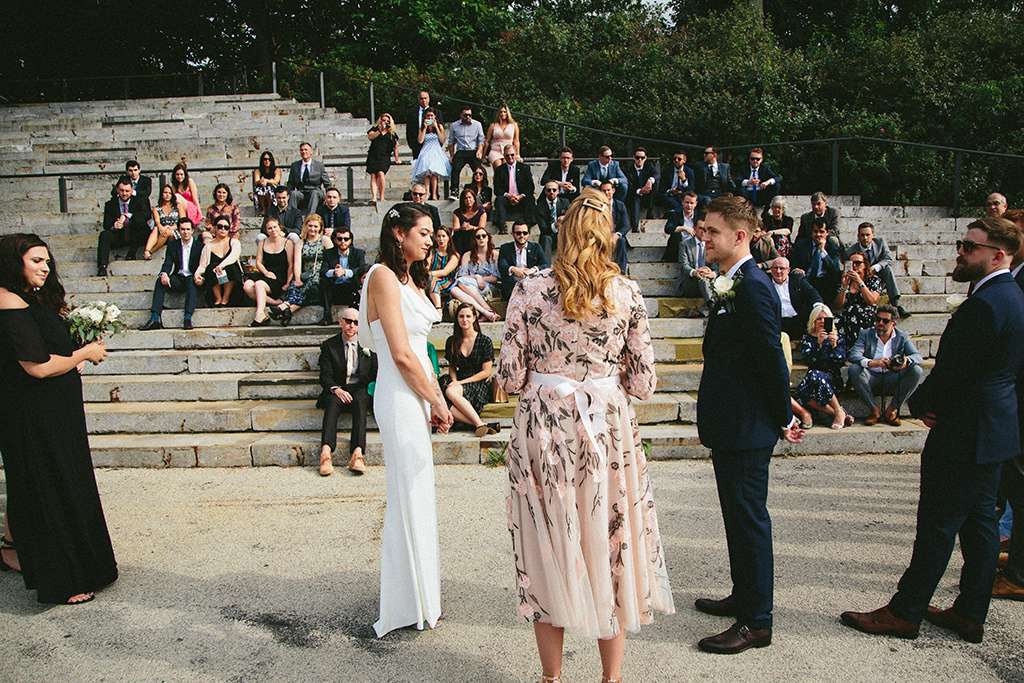 Their reception venue of Radegast Hall and Biergarden fitted the bill nicely – it was big enough to hold their wedding party comfortably, and fit the relaxed bill with it's BBQ grill catering option – the free bar helped to get the party started. A unique touch was their transport from ceremony to reception – everyone was given a ticket for the commuter ferry!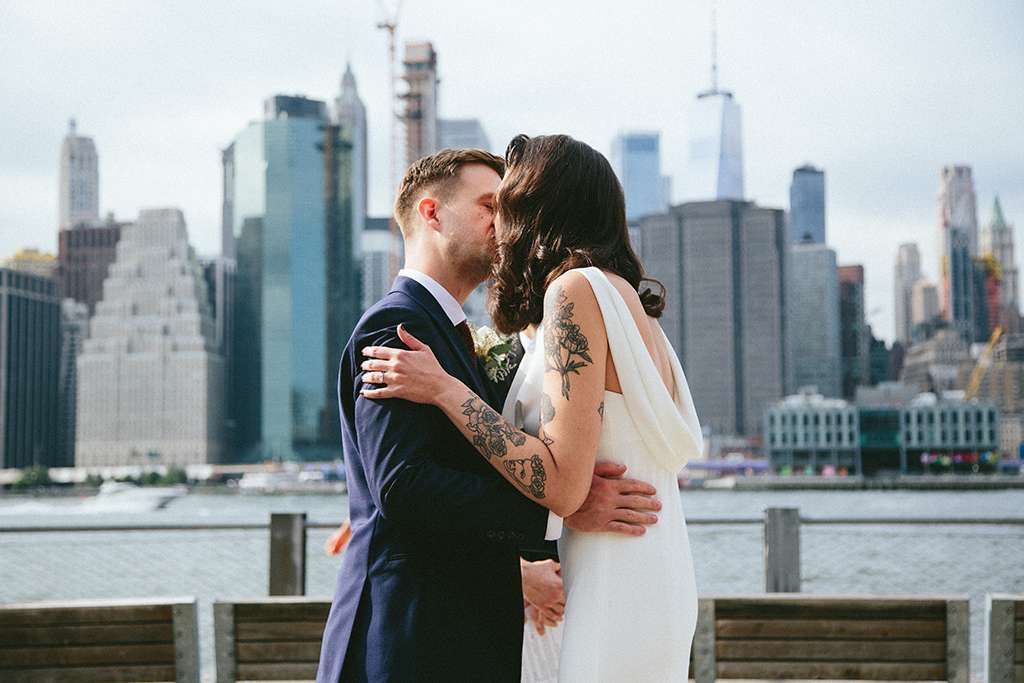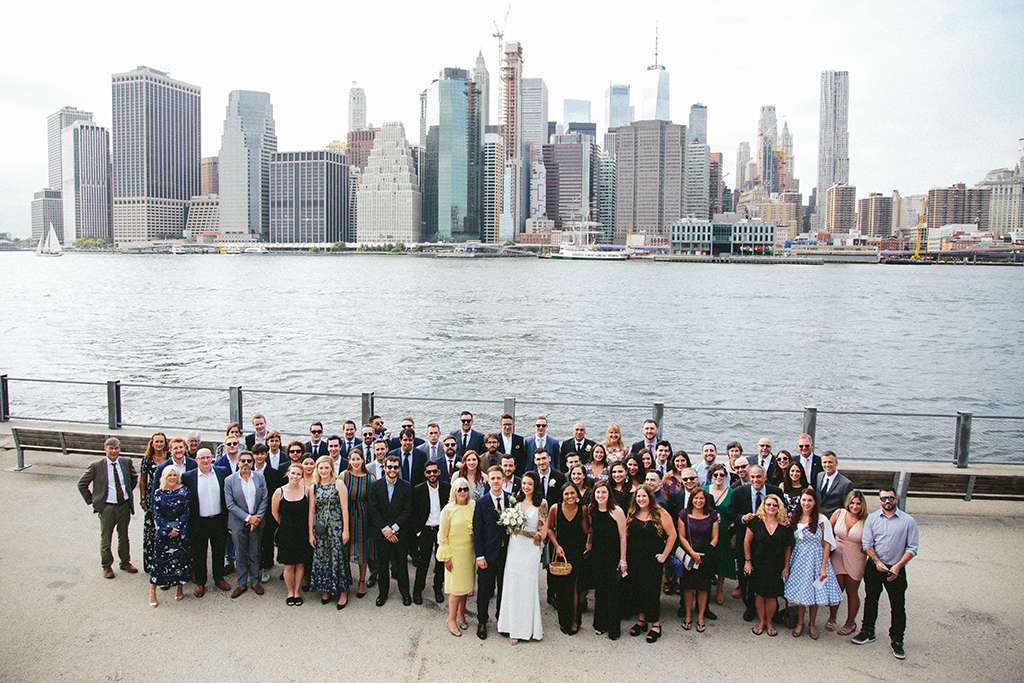 "We were a bit worried about people getting on the wrong one, or getting lost, particularly as, with James being English, we had a lot of guests from overseas, but we all managed to get on the same ferry and everyone was buying drinks at the bar on the boat. It was a lot of fun!"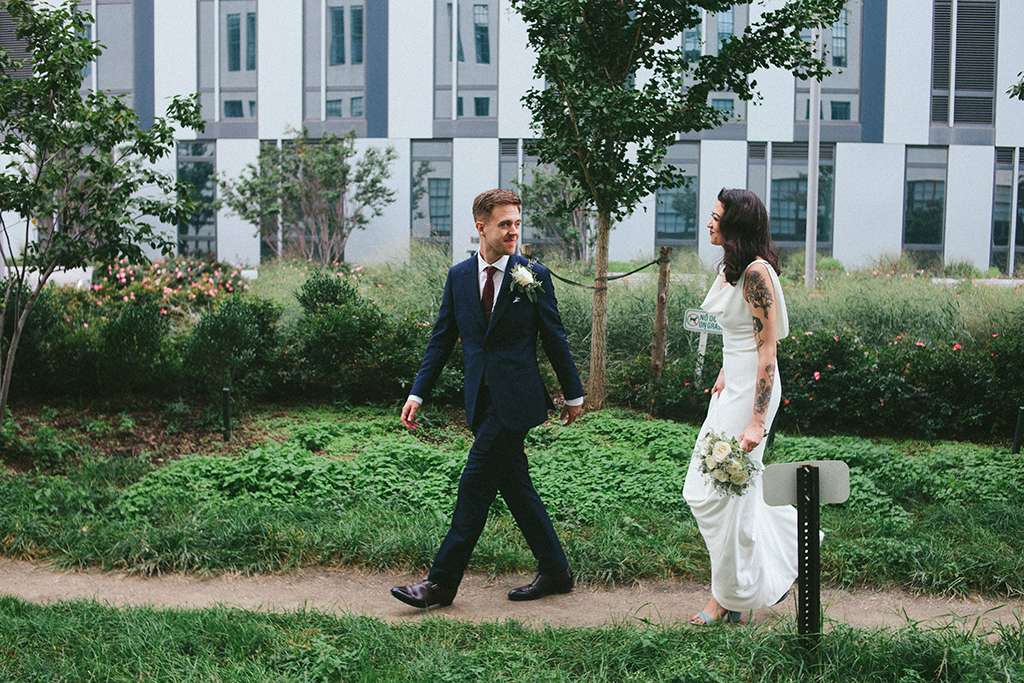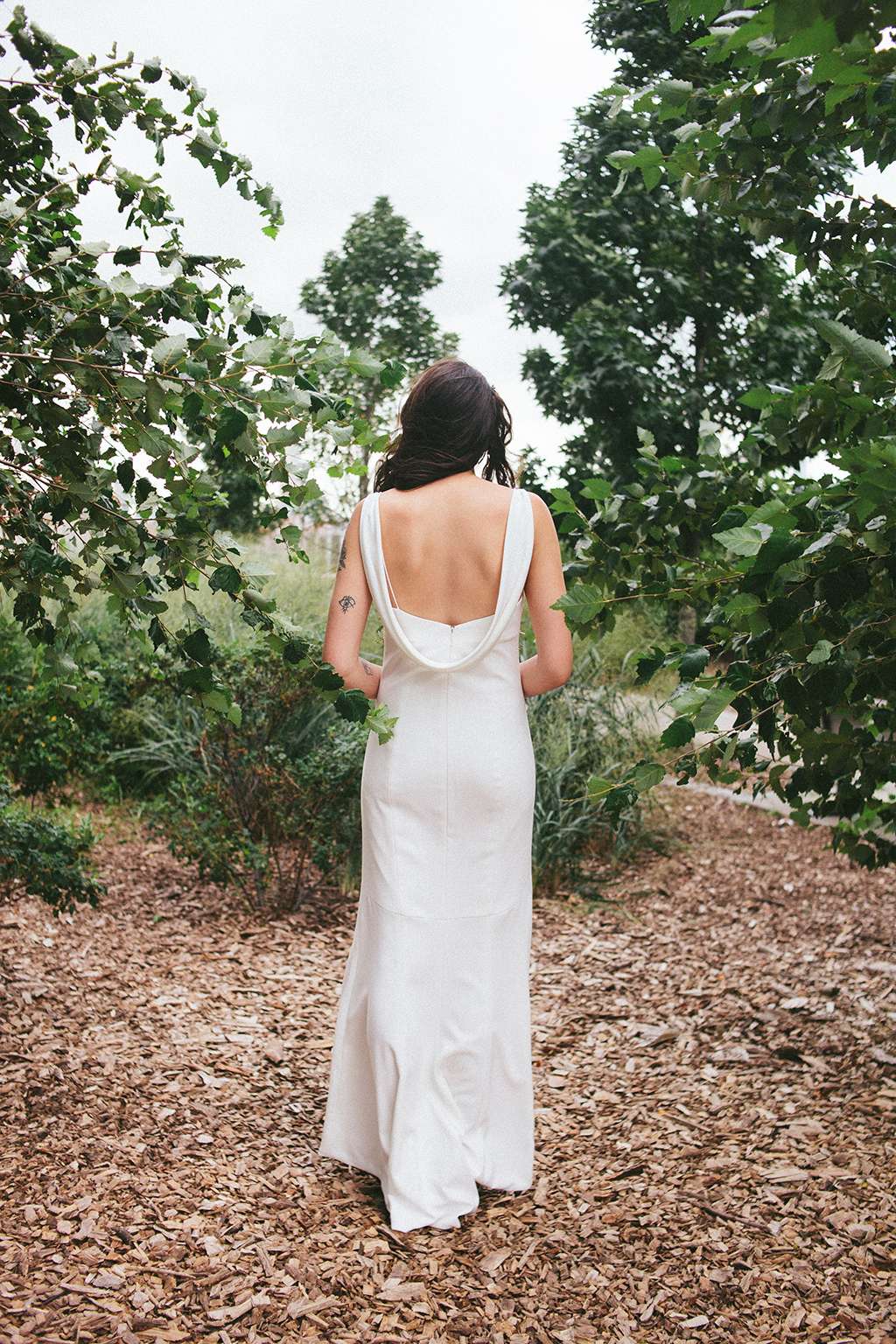 For their ceremony, Hannah's eldest brother walked her down the aisle to the instrumental of Blackbird by The Beatles playing on a Bluetooth speaker and her other brother, who had gotten ordained online, officiated. "The guests all sat on the Granite Prospects steps as tourists and locals walked, ran or cycled along the water behind us. In most of the pictures I'm looking down because any time I found myself looking at James or my brother I started to get teary. Before the ceremony started, one of my bridesmaids handed out information cards with the ferry ticket attached so that when the ceremony was over, people knew how to walk there, which ferry to take and the address of the reception."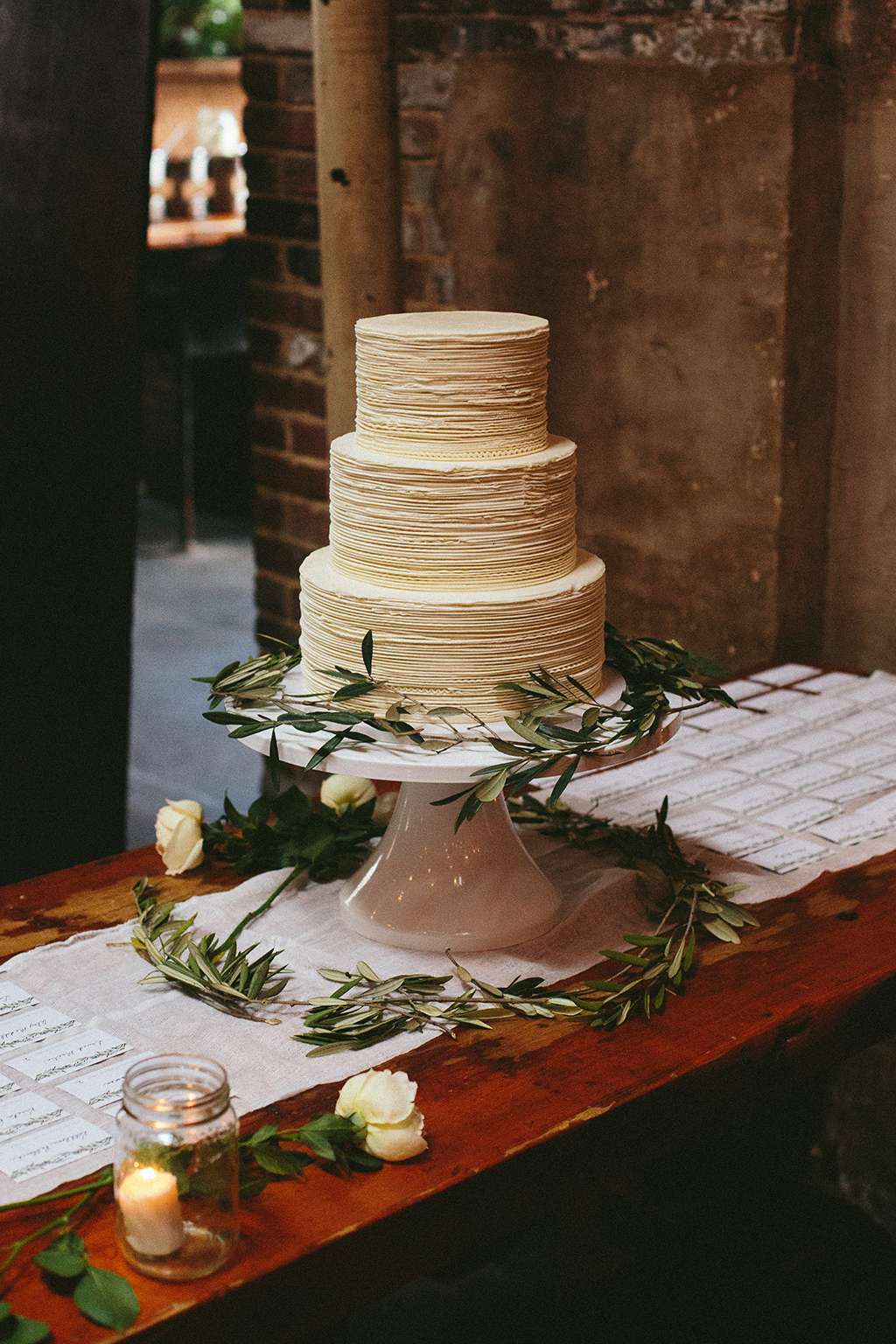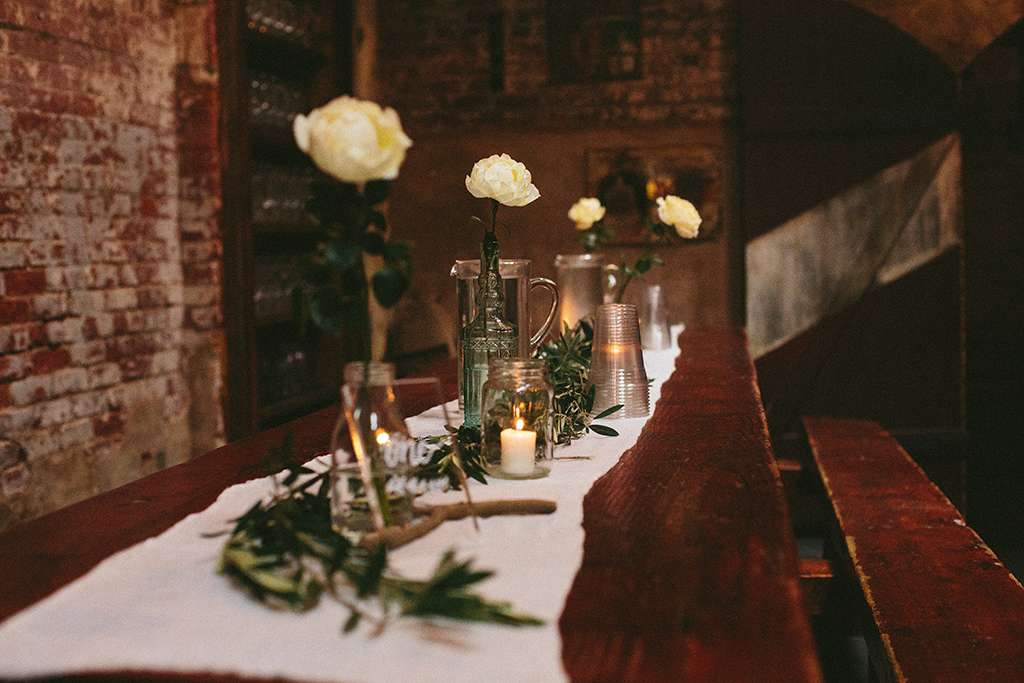 By their own admission, Hannah and James made up a lot of their wedding planning as they went along. "We were really doing everything ad hoc," explained Hannah. "Once I had a quote for decor flowers I decided we'd DIY from the flower market instead. We did everything we could on the cheap, but knew one thing we didn't want to skimp on was an open bar – the reception got pretty rowdy!"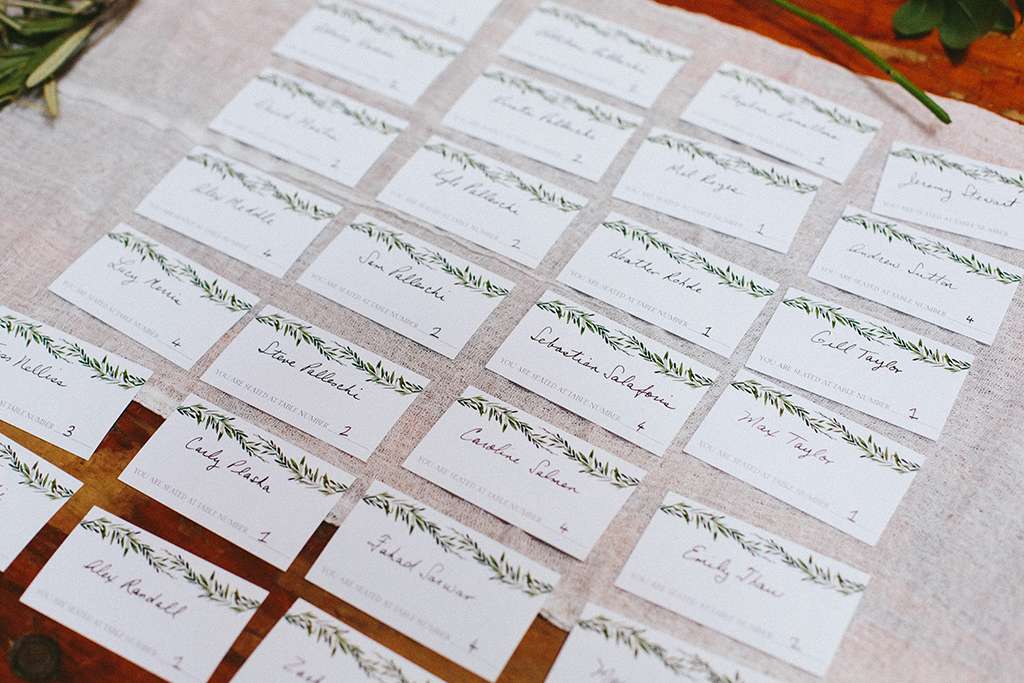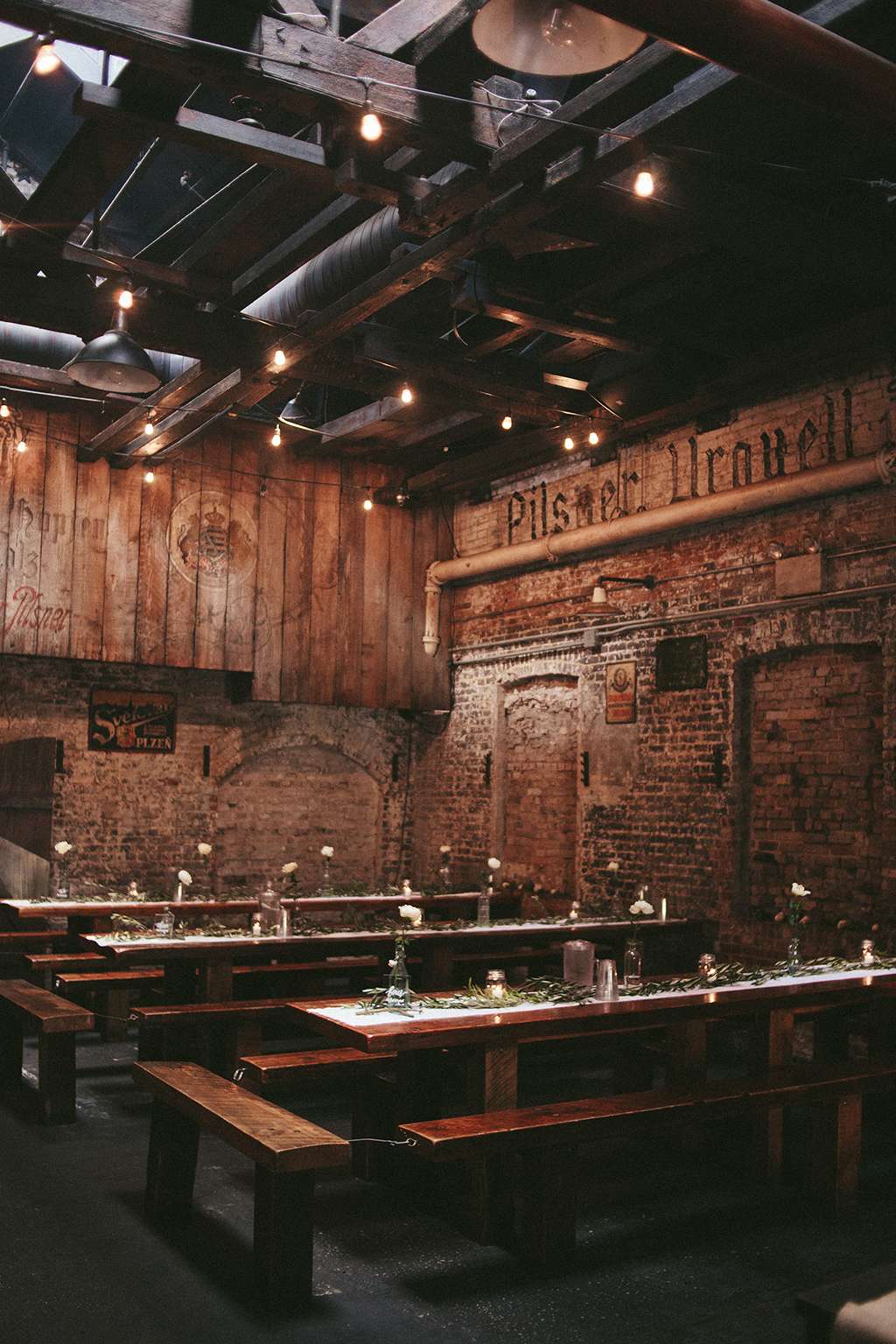 "My biggest goal that I said constantly leading up to the day was 'I want to have fun at my own wedding'. And I did. We had the wedding we wanted, did it all ourselves and had a great time. Also for all the DIY couples, call on your people! Even the little things like having my mum write all the names on the place cards because her nun-whipped catholic school handwriting was better than mine made it look that much better! People are happy to help and you don't have to do everything on your own!"