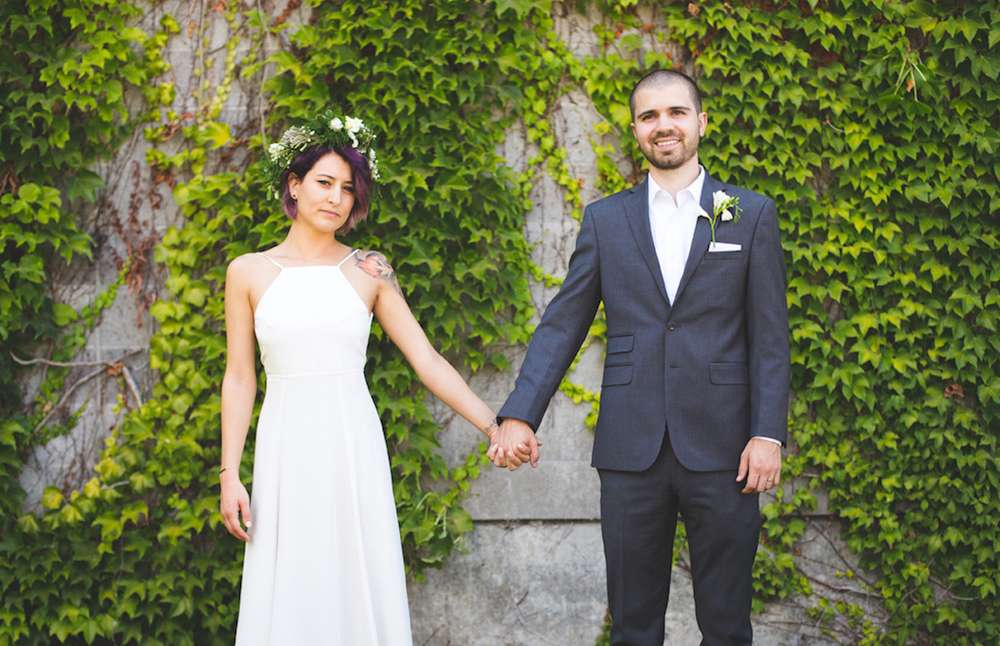 Sabrina and Taylor had a minimalist wedding with an industrial vibe. They didn't go overboard on the décor, bringing along just a few key items, mostly relying on how their venues were already decorated. It saved them a lot of stress and extra hassle!
"The inspiration for our wedding was ourselves. We aren't 'wedding people' but wanted it to feel like us", said Sabrina. "Our wedding wasn't traditional in a lot of ways. I didn't walk down the aisle, my father didn't give me away, and we didn't have a first dance or a cake cutting. We wanted things to be simple, with no fuss."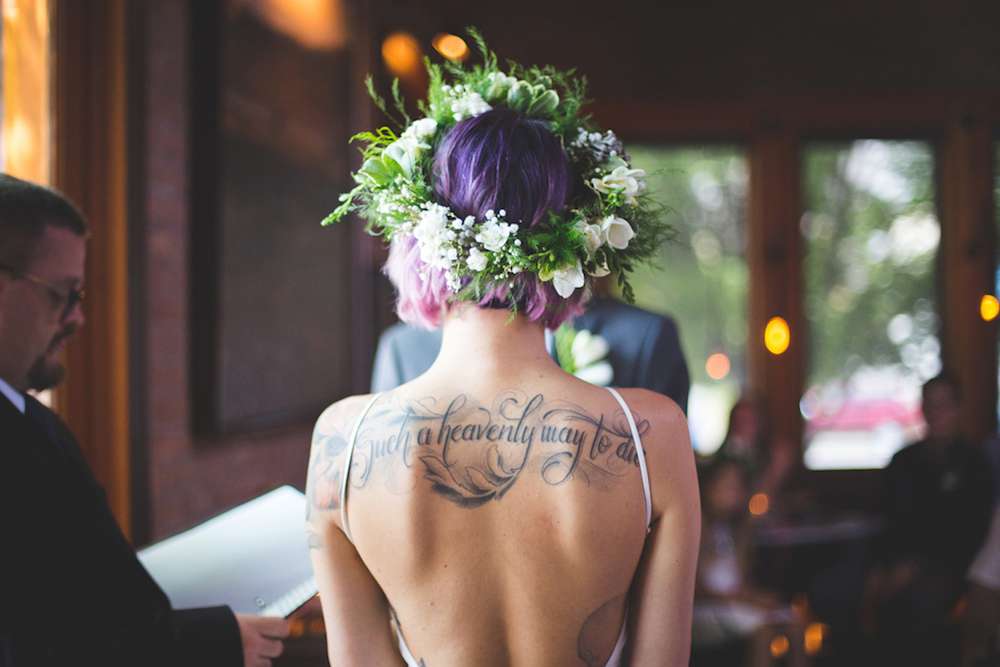 Sabrina wore a gorgeous simple dress from Reformation which showed off her incredible back tattoo! "I didn't wear a stitch of clothing under my wedding dress and mentioned it to Taylor so his mind was a little preoccupied all day!" she laughed.
"My mom and sister's came over that morning so we could all get ready together then we walked over to the restaurant where we held our ceremony (it was only a block away) where Taylor was waiting. Hearing my mom cry walking behind me was pretty special but walking into the restaurant and seeing Taylor's face was definitely my favourite moment of the whole day."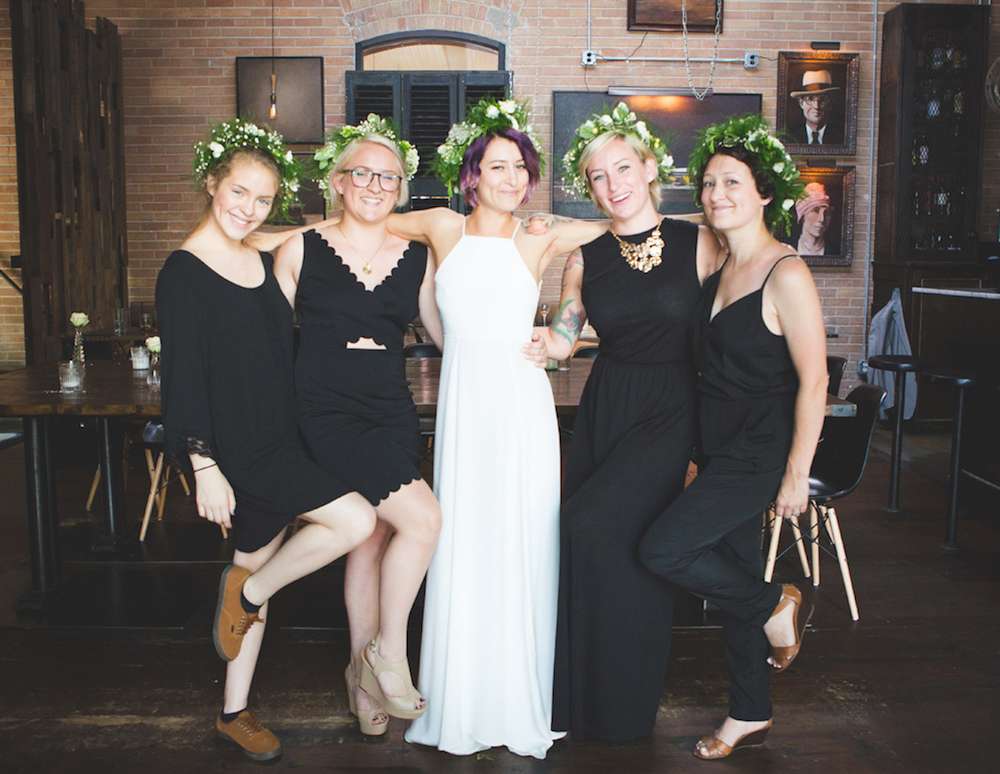 "Our ceremony was quick and easy. Took about five minutes and what a relief! Standing in front of a crowd confessing our love isn't really our thing. The best part was having an amazing lunch immediately afterwards. It was absolutely beautiful."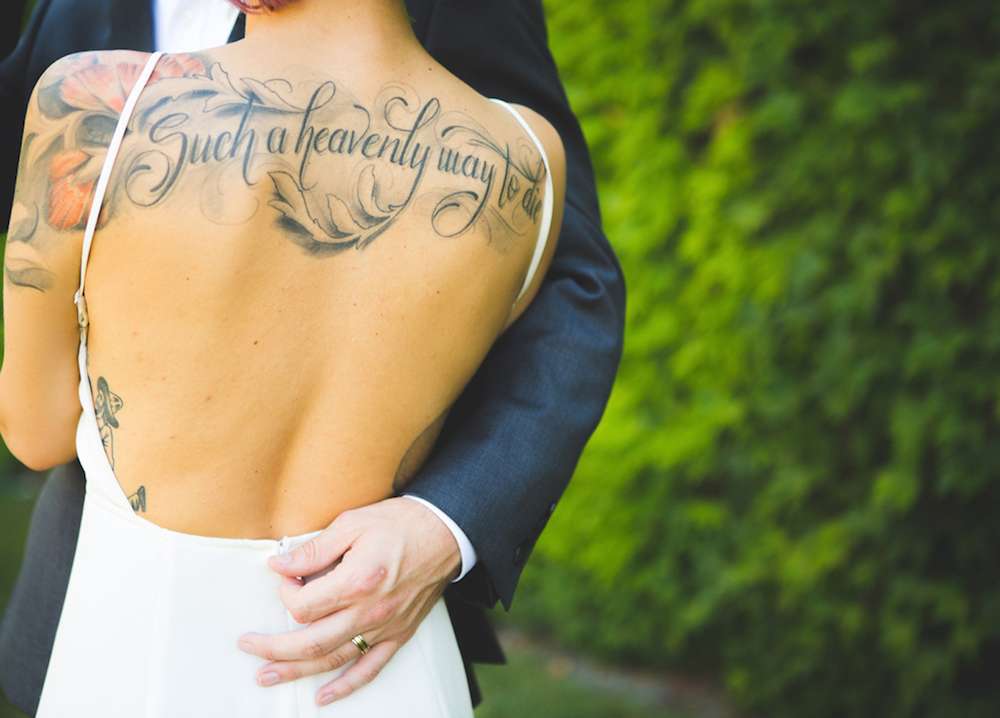 Their main reception was held at Publik Coffee Roasters in Salt Lake City. "We saved a lot of money by keeping everything very simple and minimalist", she explained. "Taylor's dad has quite the collection of vintage décor so we borrowed those. Getting a food truck was surprisingly much cheaper than a caterer. The photo booth bus was really not expensive and doubled as a wedding favour. It was really crazy how well everything kept working out for us and things just kept aligning in our favour."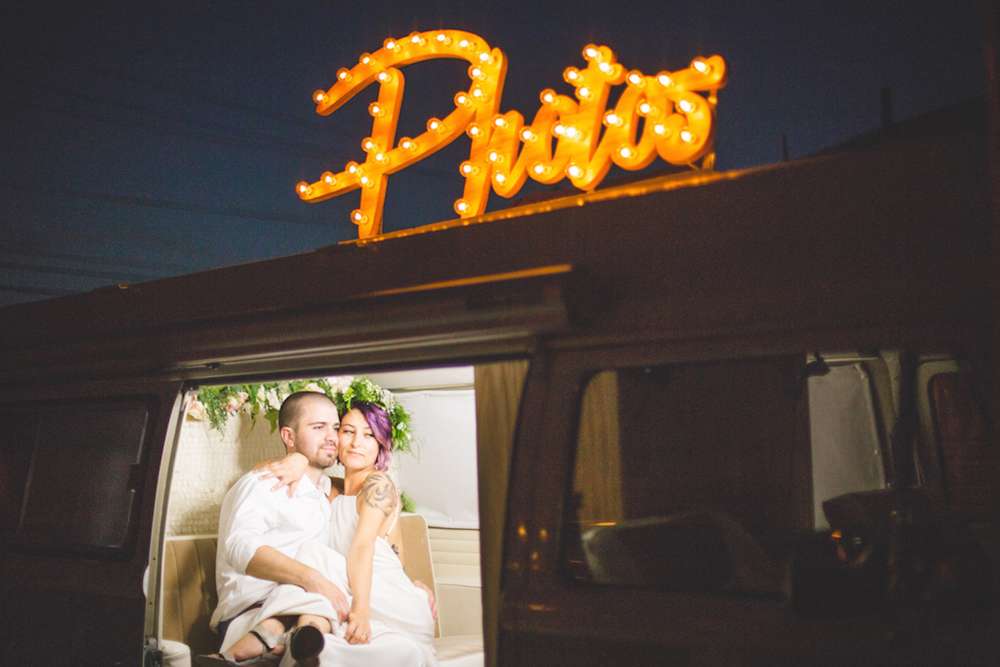 "I think the best part of planning the wedding was watching everything come together so perfectly", she concluded. "It amazed all of us! If we got a re-do I think we would have eaten more pizza at the wedding. We got way too busy talking to guests that we barely ate!"